Pumpkin Ginger Snap Ice Cream
This post may contain affiliate links. Please read my privacy policy.
We all know when it comes to pumpkin spice season it's not all about the pumpkin spice lattes. Pumpkin Ginger Snap Ice Cream is hands down so great for a Fall season dessert. While I am all about a latte this no churn ice cream makes pumpkin season simple and fun.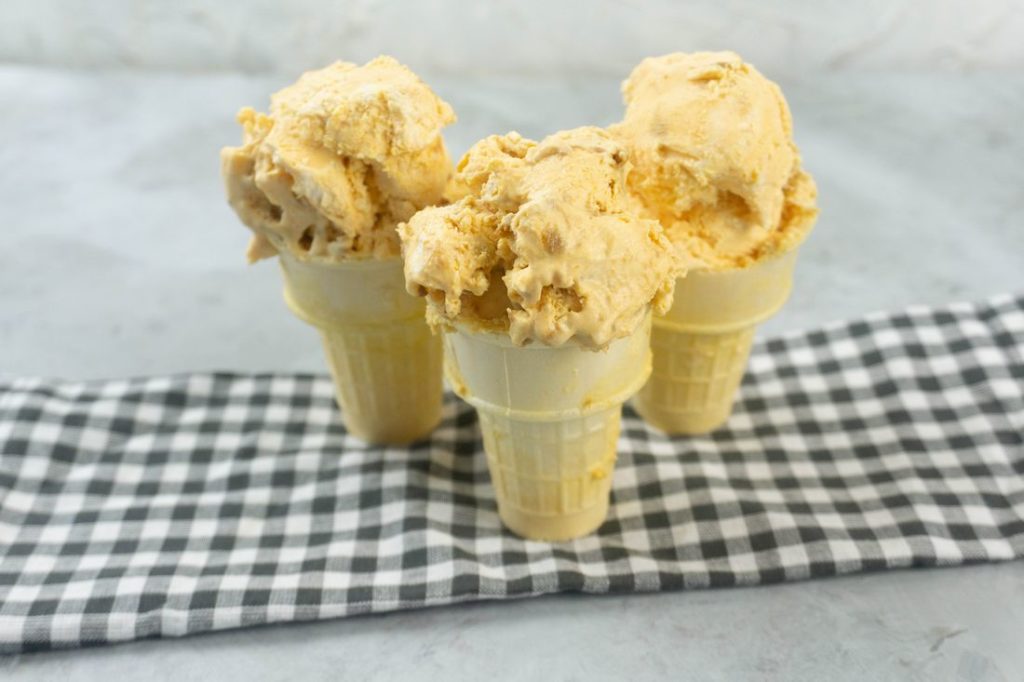 Here in the Texas it's still usually hot even in November. This is why a good ice cream that is flavored both pumpkin and ginger snap is totally amazing. Beat the heat and still be in season.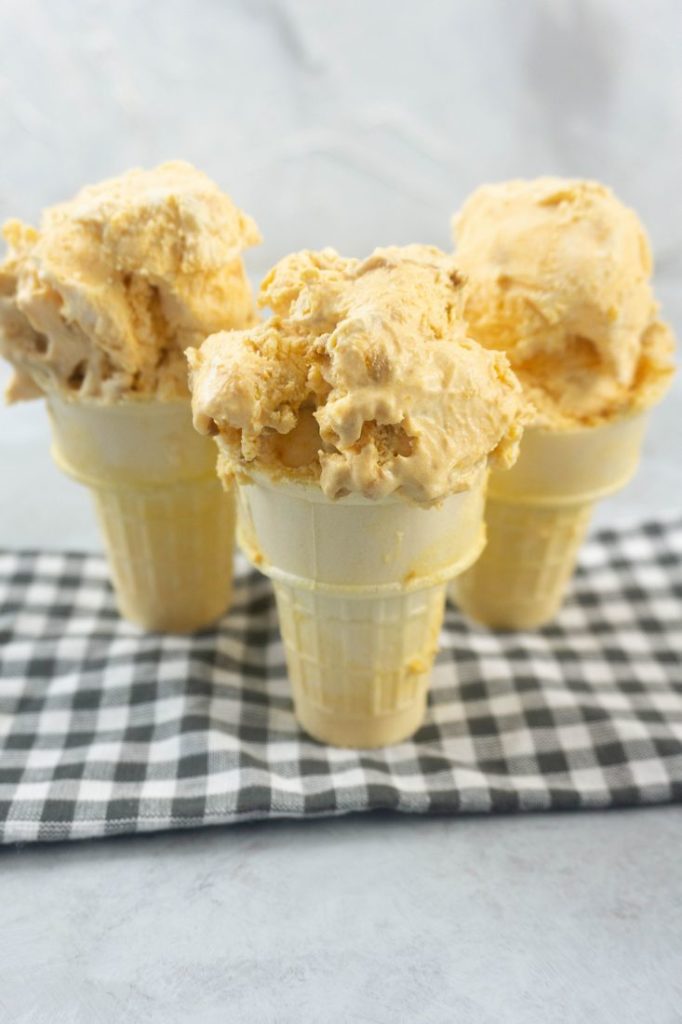 The pumpkin puree, sweetened condensed milk, and heavy cream make this no churn ice cream come together easily. I just use some ginger snaps from a box. I do love ginger snaps from Sweden if I can find them.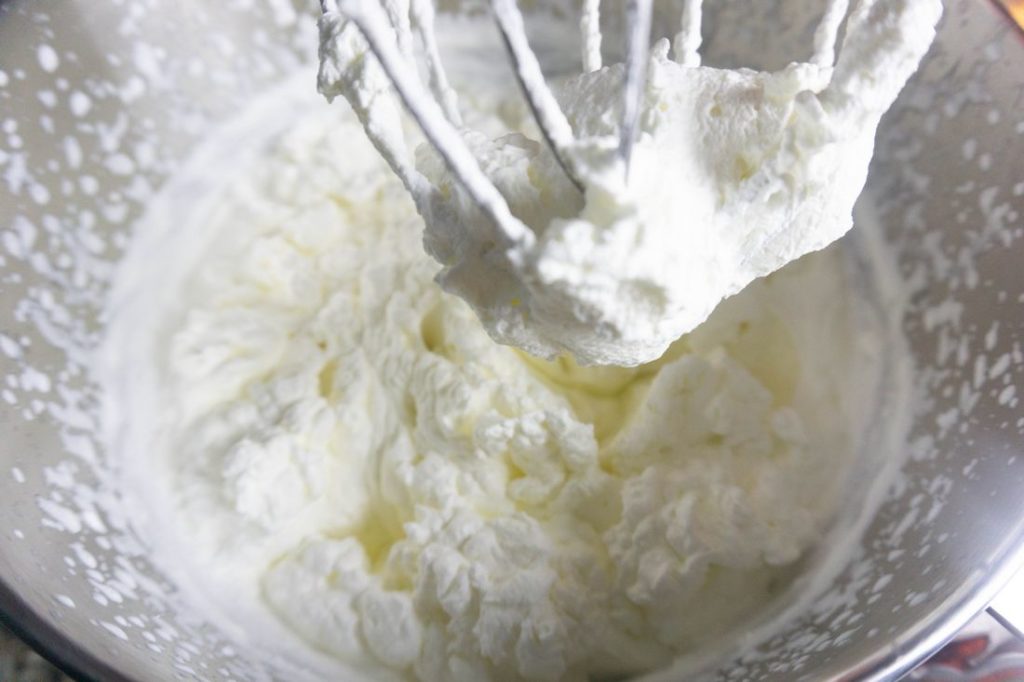 Ice Cream No Churn Base:
My first tip with mixing the base of this no churn ice cream is to be patient. Start the mixer out on the lowest speed. Wait 5 or so minutes and then move it up a notch. This will help it whip better and make less of a mess in the kitchen.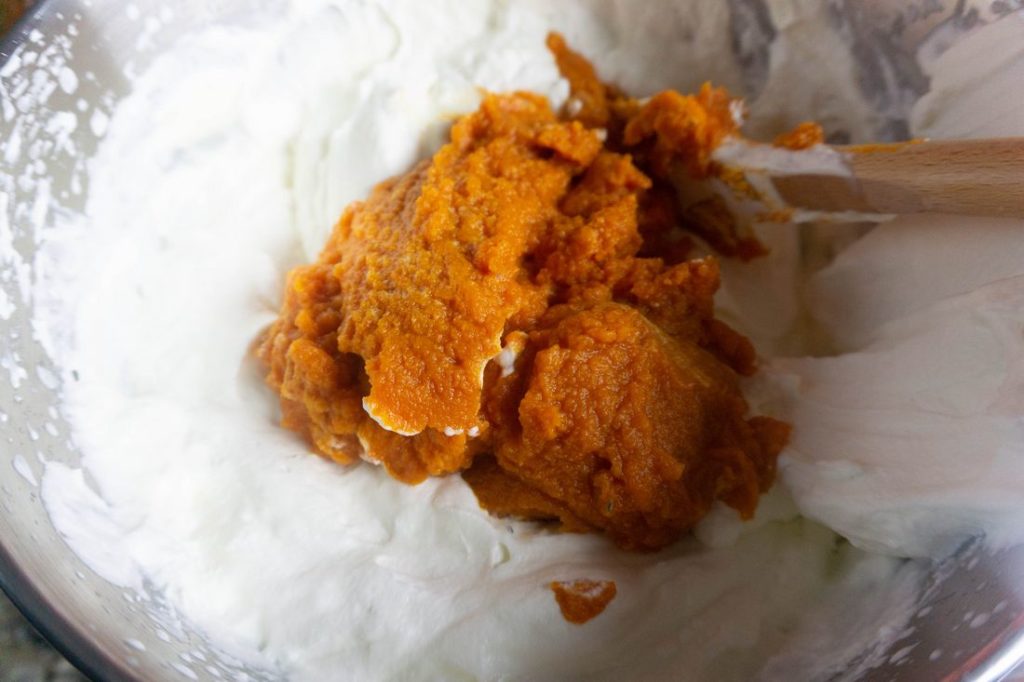 The next tip is about folding in the pumpkin and sweetened condensed milk. Don't mix these into the mixture with the mixer. Use a spatula and fold in the pumpkin and the sweetened condensed milk.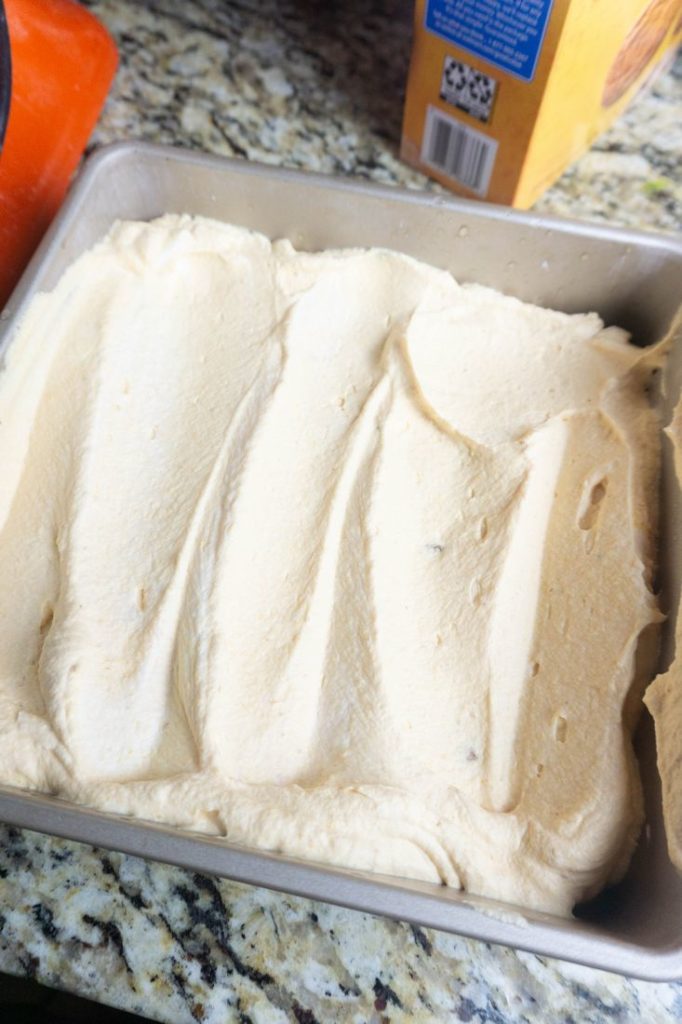 Lastly, layer the ice cream mixture as one layer then ginger snap cookies. Repeat this as it would be four layers ice cream, cookies, ice cream, then cookies. This is going to allow for a better scoop of pumpkin ginger snap ice cream.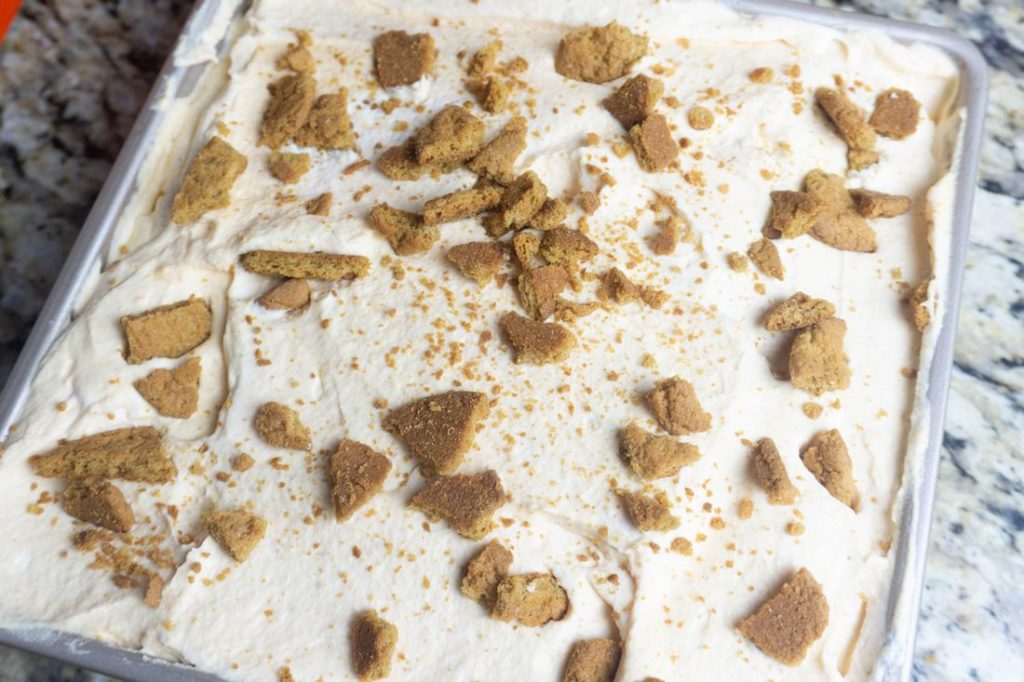 Freeze the pumpkin ice cream overnight. This is the best way for the ice cream to set well. If you want to make this gluten free you can find gluten free ginger snaps and use them in this recipe.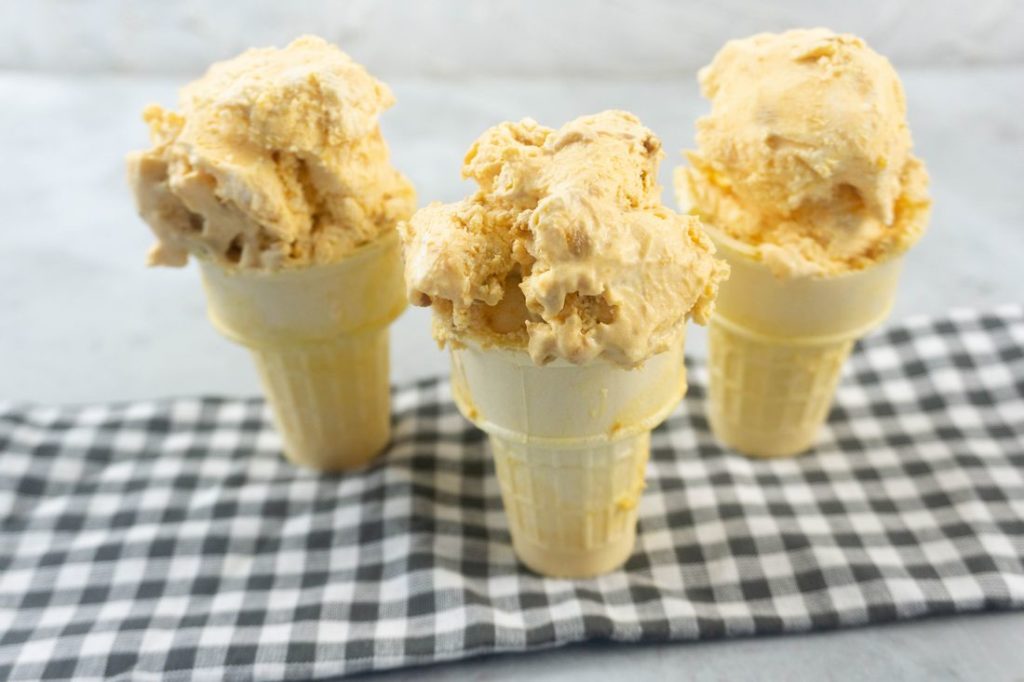 I just love pumpkin and I have to eat gluten free. I make them with the gluten free snaps and enjoy them in the warm Autumn weather we get. It's also fun to make these for the little kids.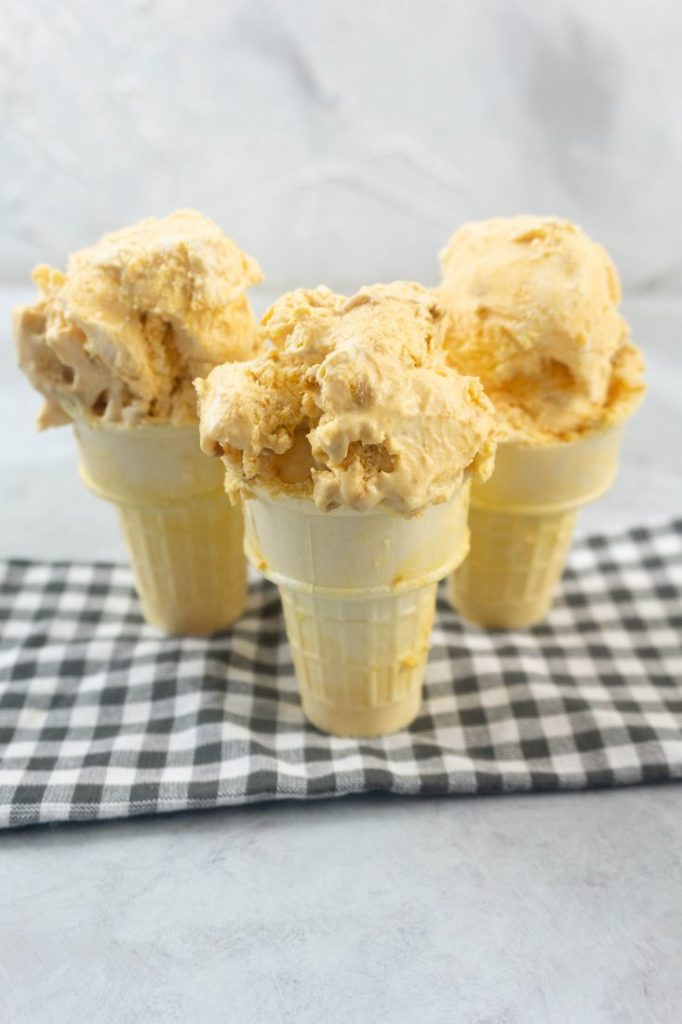 Pumpkin has so many health benefits to it. So sneaking it into a dessert or recipe for the kids is good too, Check out the list below for a few more pumpkin recipes.
Delicious Pumpkin Recipes: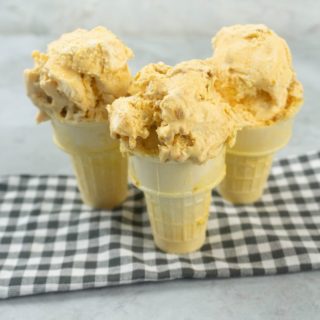 Pumpkin Ginger Snap Ice Cream
Sweet no churn ice cream made with pumpkin and ginger snaps.
Ingredients
1 – 32

oz.

heavy whipping cream

1 – 15

oz.

pumpkin puree

1 – 14

oz.

can sweetened condensed milk

1

teaspoon

cinnamon

1/3

teaspoon

allspice

1/3

teaspoon

nutmeg

optional for nut allergy leave out

8

ginger snap cookies; crumbled in chunks

can use gluten free
Instructions
Place heavy whipping cream in a stand mixer with the whisk attachment. This can also be done with a hand blender with whisk attachment but will take much longer. Blend for 4 minutes on low speed and adjust speed going up to 6 as it thickens. Once it resembles whipped topping then it's ready.


Fold in the sweetened condensed milk. Fold in the pumpkin puree. Add in cinnamon, nutmeg, and allspice. Fold.


Crumble the ginger snap cookies. Pour one layer of the ice cream mixer into a 9×9 pan. Add in ginger snap cookies. Add another layer of ice cream and then add ginger snap cookies. Gluten free ginger snap cookies can be found and used in place of the others to make this recipe gluten free.


Freeze in the pan overnight. Serve in ice cream cone or waffle cones. For gluten free serve in a bowl.
Pin Pumpkin Ginger Snap Ice Cream