Cloudy Pumpkin Patch Cocktail
This post may contain affiliate links. Please read my privacy policy.
It's a nice fall day and this is the cocktail that you want in a glass. All the fall flavors of apple, cinnamon, and pumpkin are in this cloudy pumpkin patch cocktail. Sipping on this Autumn cocktail will make you reminisce sitting at the pumpkin patch.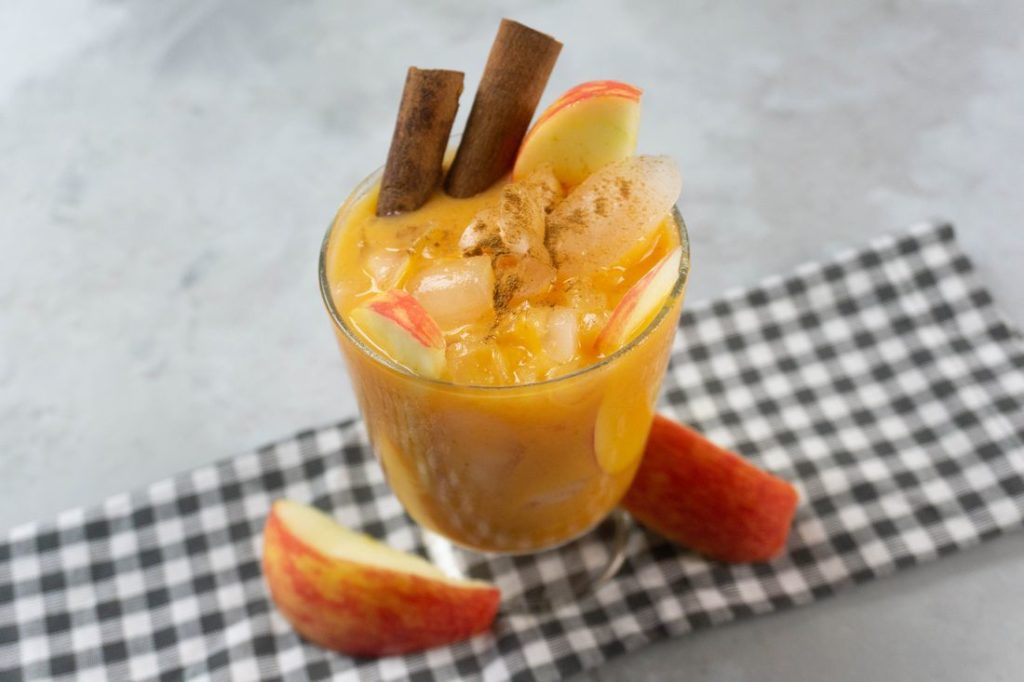 The base of this cocktail is pretty simple with apple cider and pumpkin. I love the flavors of this fall drink. Simple enough to make without any fancy tricks.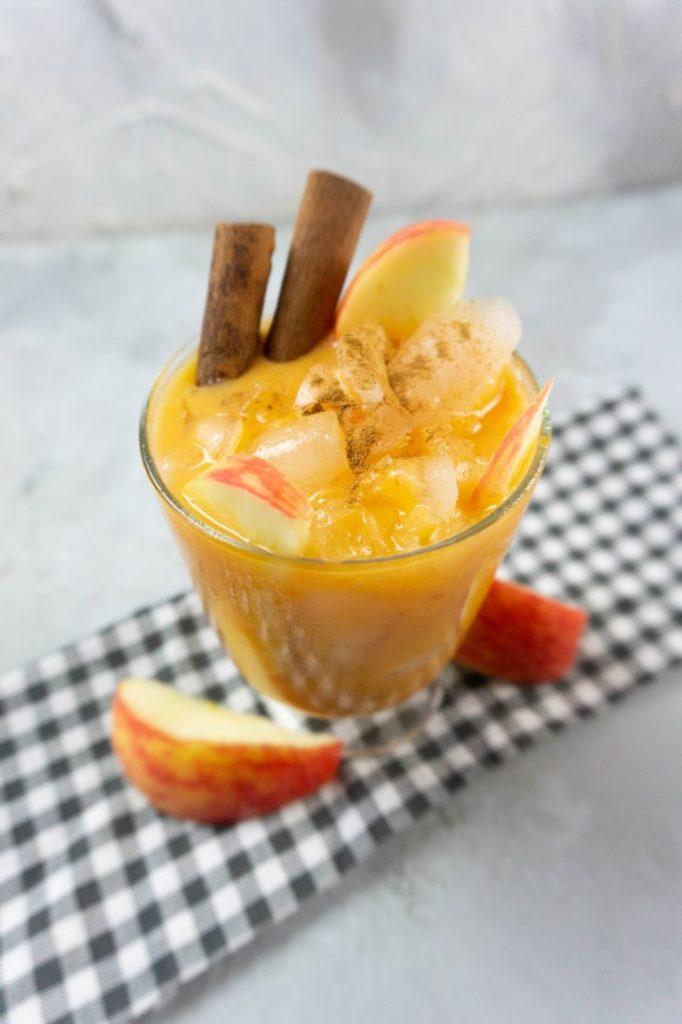 What's awesome about this cocktail is that it can also be made non alcoholic. Just remove the horchata from the recipe and make as a nice refresher style drink.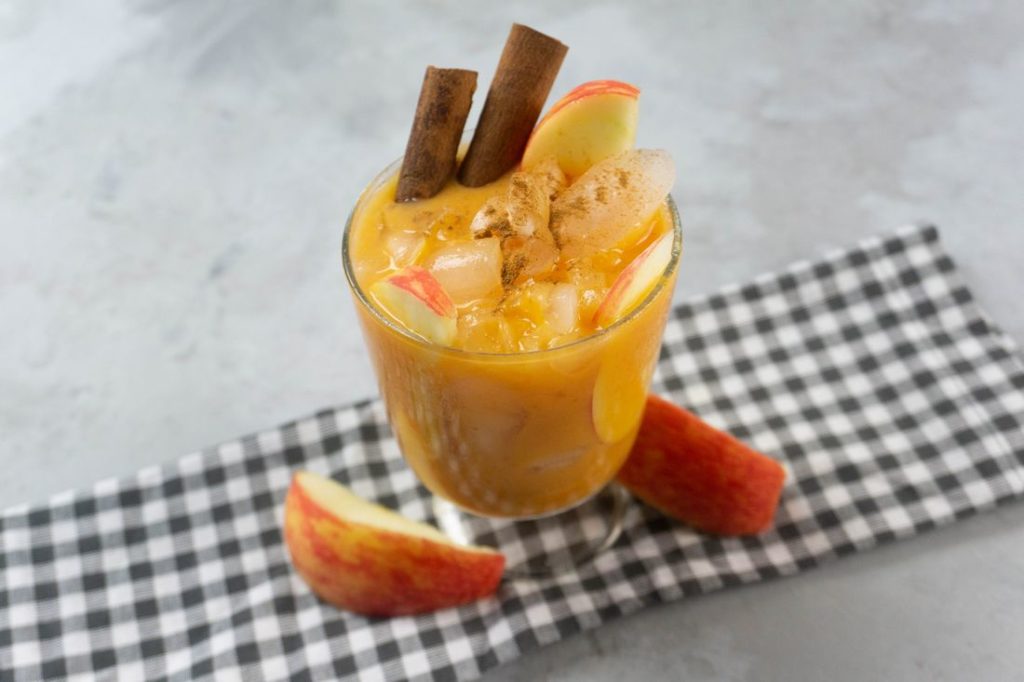 Apple cider, fresh honey crisp apples, and pumpkin puree make up the base of this cocktail drink. With a touch of cinnamon and some cinnamon sticks for garnish I promise this cocktail will wow! Great for parties and gatherings as well.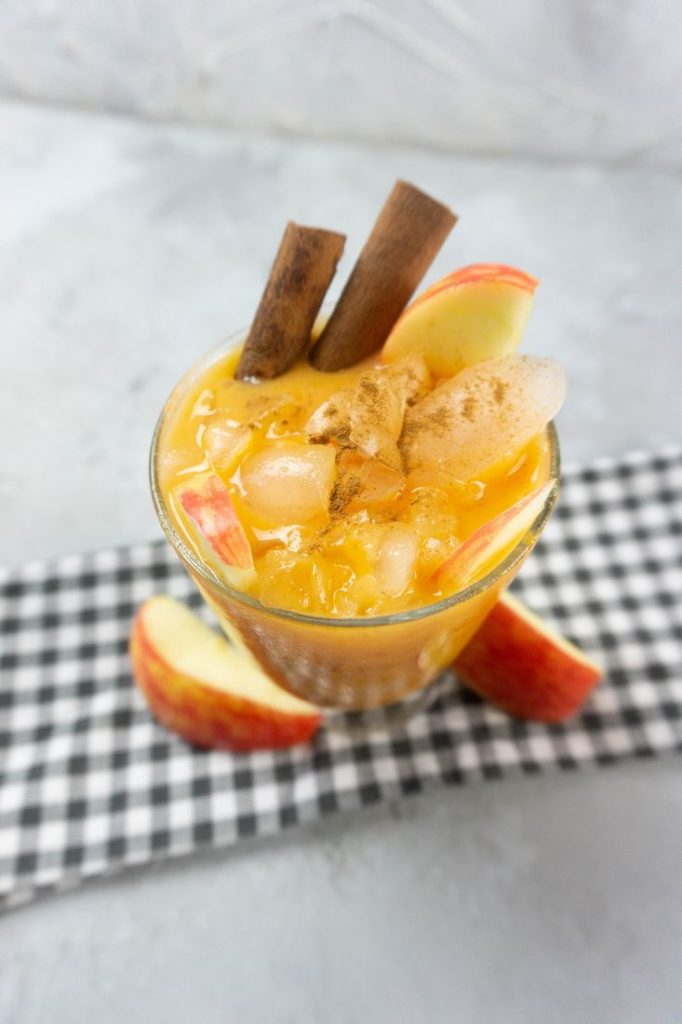 Why Horchata
Horchata is a light alcohol so it compliments the cinnamon and apple flavors in this cloudy pumpkin patch cocktail. While you could use a rum or vodka I find those both over bearing. Caruva horchata cream liqueur gives a cinnamon raisin cake finish.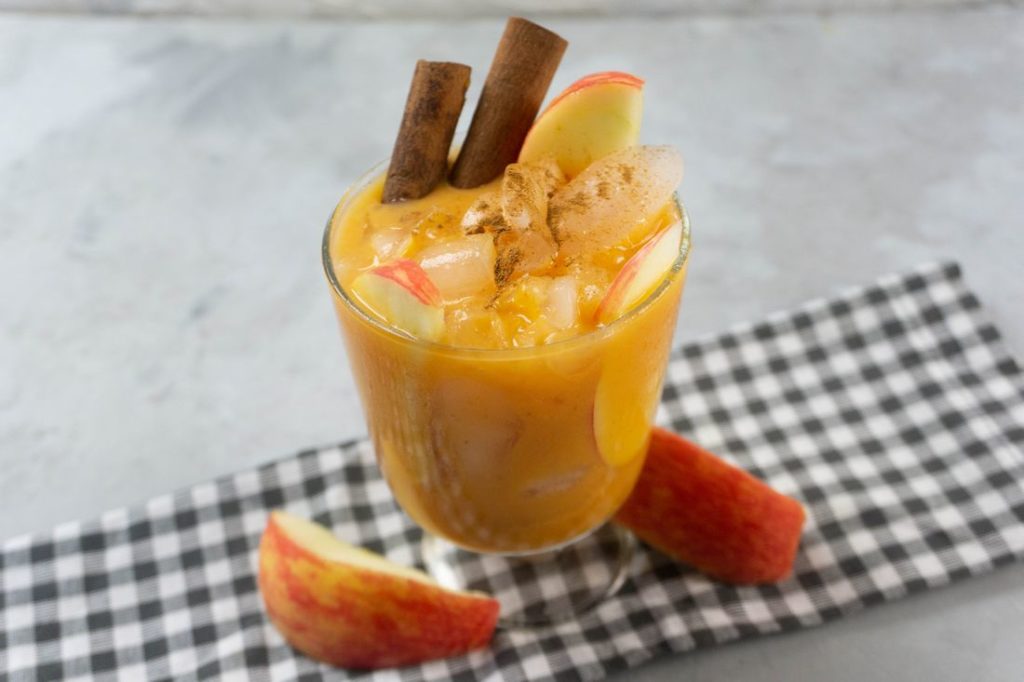 I think that cake finish compliments the honey crisp apples perfectly. I have been asked if another apple can be used. Yes, it definitely can but honey crisp apples are just perfect for this seasonal cocktail.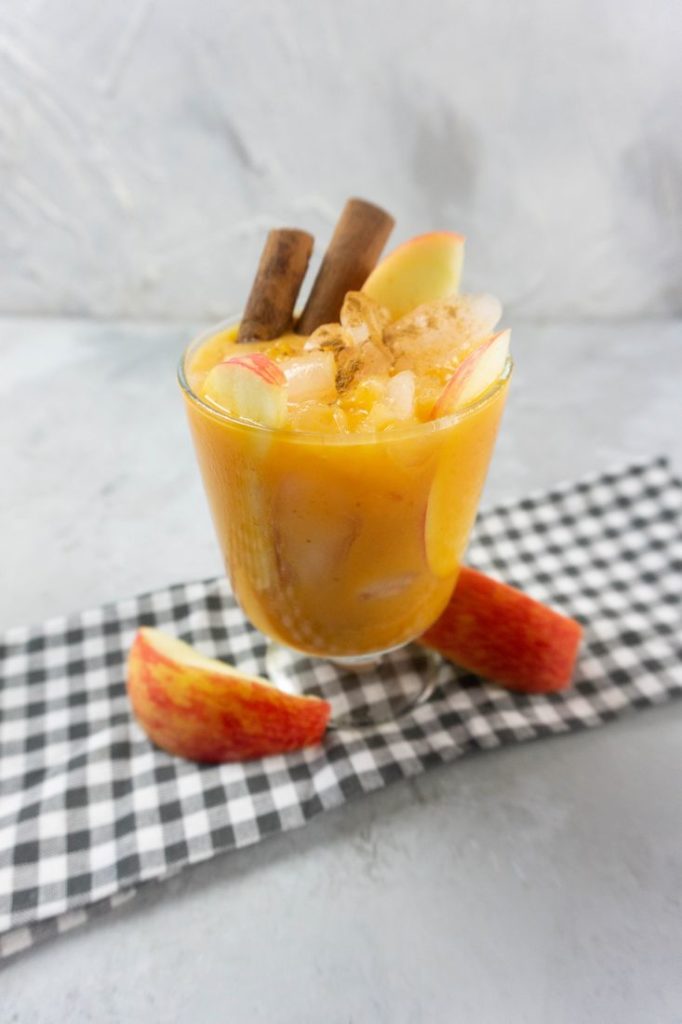 I like to make this drink when craving pumpkins. It's a great one to sip on. Always of course please drink responsibly. I just drink at home when I do decide to have a autumn style cocktail.
Check out a few other great seasonal cocktails to dress up your holidays.
Fall Fun Drinks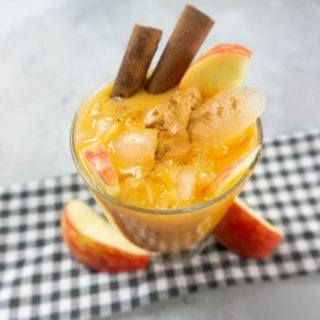 Cloudy Pumpkin Patch Cocktail
Cinnamon, honey crispy apples, and apple cider make up this cloudy cocktail.
Ingredients
1

tablespoon

pumpkin puree

1

oz

horchata liqueur

5

slices

honey crisp apple

1 1/2

cups

Apple cider; maybe more depending on glass size

Ice

cinnamon for topping

cinnamon sticks for topping
Instructions
In a shaker, add pumpkin puree, horchata, and apple cider with ice. Shake well and pour into a glass.


Add in apple slices and top with cinnamon and cinnamon sticks.
Cloudy Pumpkin Patch Cocktail