Instant Pot Pumpkin Chili
This post may contain affiliate links. Please read my privacy policy.
Well most school are back in and Fall is just about here. I know it's not quite Fall weather here but I am super ready for it to get it here. When it comes to Fall the first thing that comes to my mind is chili and pumpkins. Yes, I know that most people are not that into pumpkin but seriously is fantastic in chili! It just fits wonderfully in this instant pot pumpkin chili.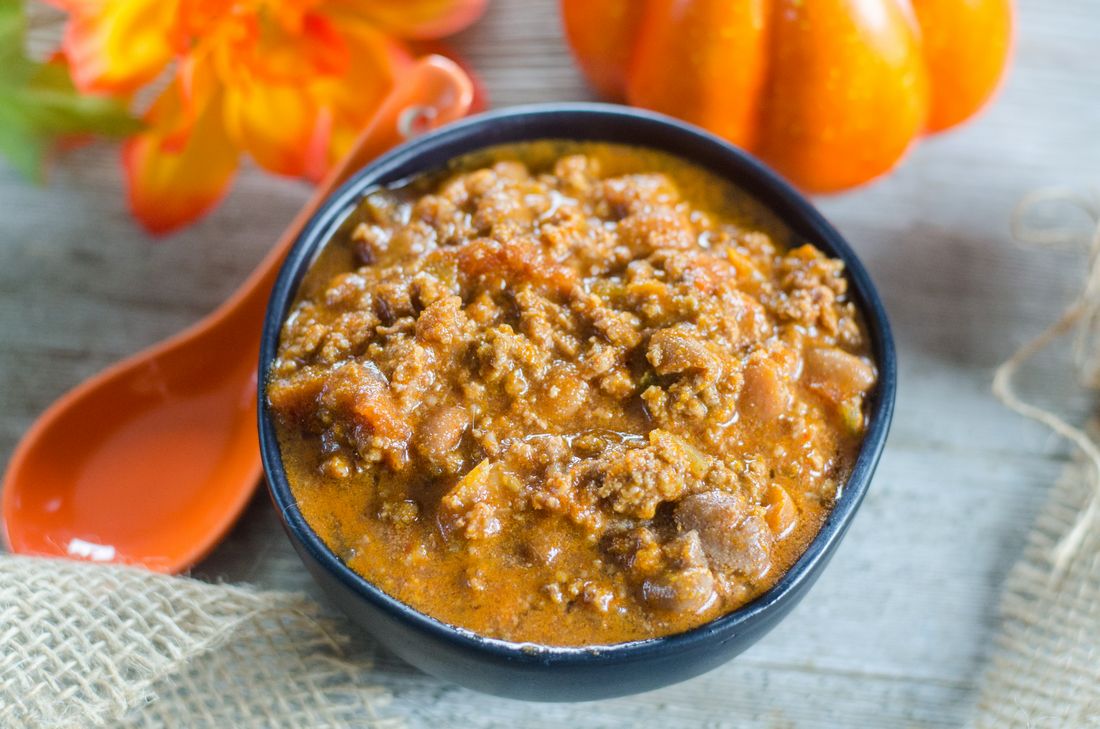 For the pumpkin you can use either puree from the can or you can roast a pumpkin then use an immersion blender to blend it to make your own puree. Additionally, you can see at this link how to roast a pumpkin. The pumpkin just merries right into the chili with the spices.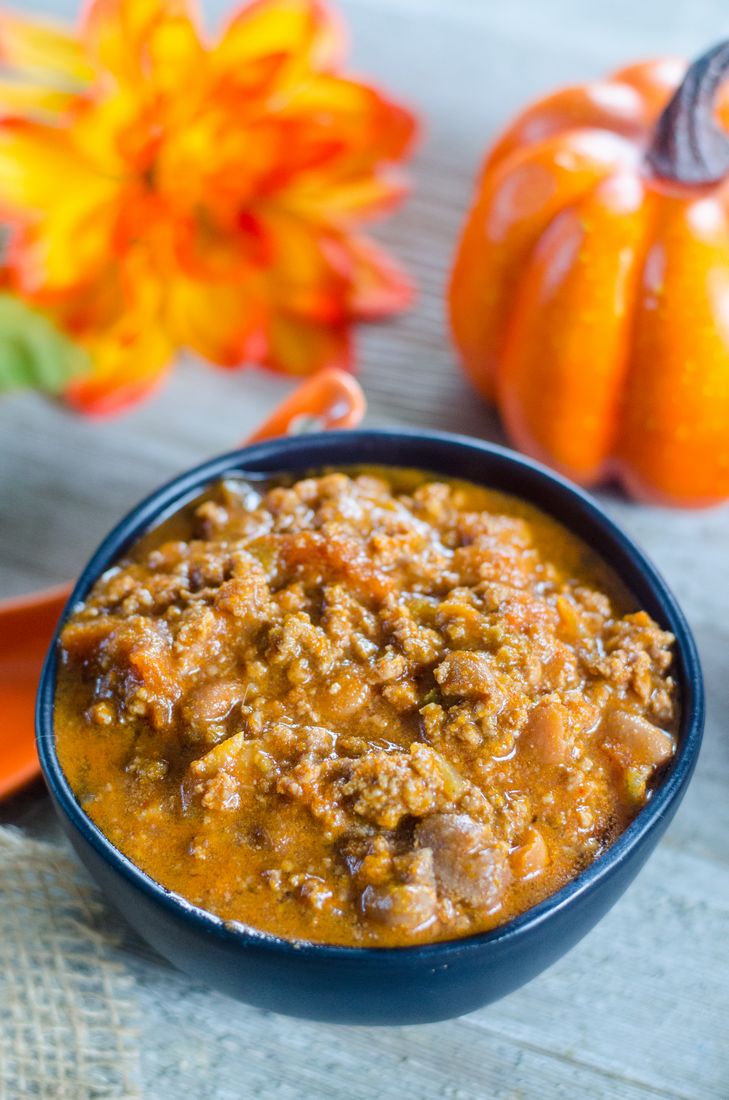 The one spice I don't add when I am cooking it is a tad of cinnamon since my family doesn't like it in their chili. However, I love to add it to the top of my own bowl. Then again, when it comes to cinnamon it's an obsession. If allowed I'd have it in just about half the things I cook.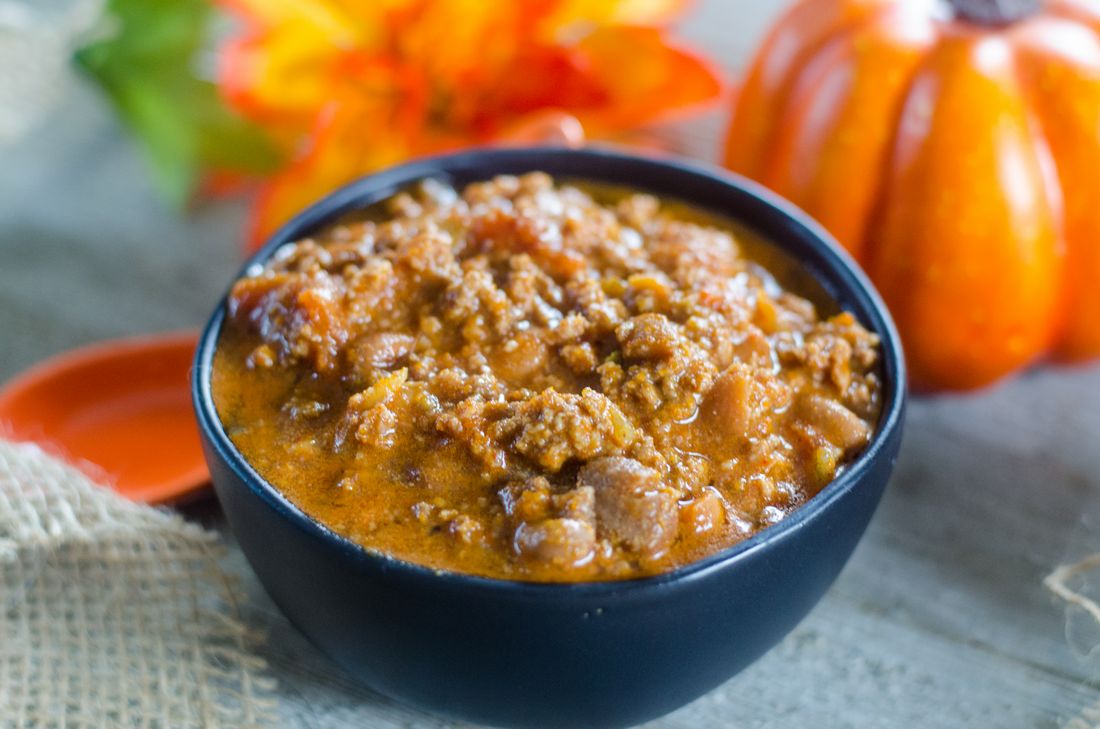 It simple to make on the saute mode which in turn makes it an easier week night dinner. Furthermore, we like to use grass feed beef in this chili because you can't beat the flavor of grass feed beef. Just try a pot of this instant pot pumpkin chili in your instant pot and I know you'll be hooked!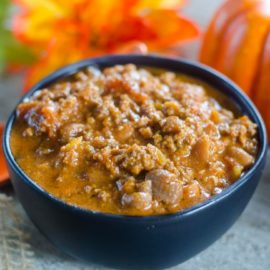 Instant Pot Pumpkin Chili
Ingredients
1/2

cup

pumpkin puree

2

cans stewed tomatoes

Red Gold

2

cans chili beans

Bush

1

cup

vegetable or beef broth

1

white or yellow onion; chopped

2

tablespoon

paprika

2

tablespoon

California chili powder

1

teaspoon

cayenne pepper

1

teaspoon

cinnamon; optional

2

lbs

grass feed beef

1

tablespoon

cumin

1

tablespoon

garlic

Cheese; optional

Sour cream; optional
Instructions
In the instant pot, place beef, garlic, and onions. Set to saute mode. Brown beef.

Add in chili powder, paprika, cayenne pepper, cinnamon, and cumin. Stir well.

Pour in tomatoes, pumpkin puree, broth, and beans. Set to high pressure for 5 minutes. Quick release pressure when the instant pot is done counting.

May serve topped with shredded sharp cheddar cheese and/or sour cream. Pair with crackers.
Pin Me: