Classic Savory Pumpkin Soup
This post may contain affiliate links. Please read my privacy policy.
This creamy classic savory pumpkin soup comes together in just minutes on the stove top. It's wonderful week night dinner without my effort. Don't miss out on the flavors of the season. Pumpkin can definitely be savory and takes on a nice creamy soup texture for those Fall nights.
Can you believe that you can make this soup in under ten minutes with just a very few ingredients. Honestly, this is one of those soup I make when every one is away and I just plan to cuddle up and binge watch. Yes, I binge watch historical or renaissance shows like Outlander and Vikings.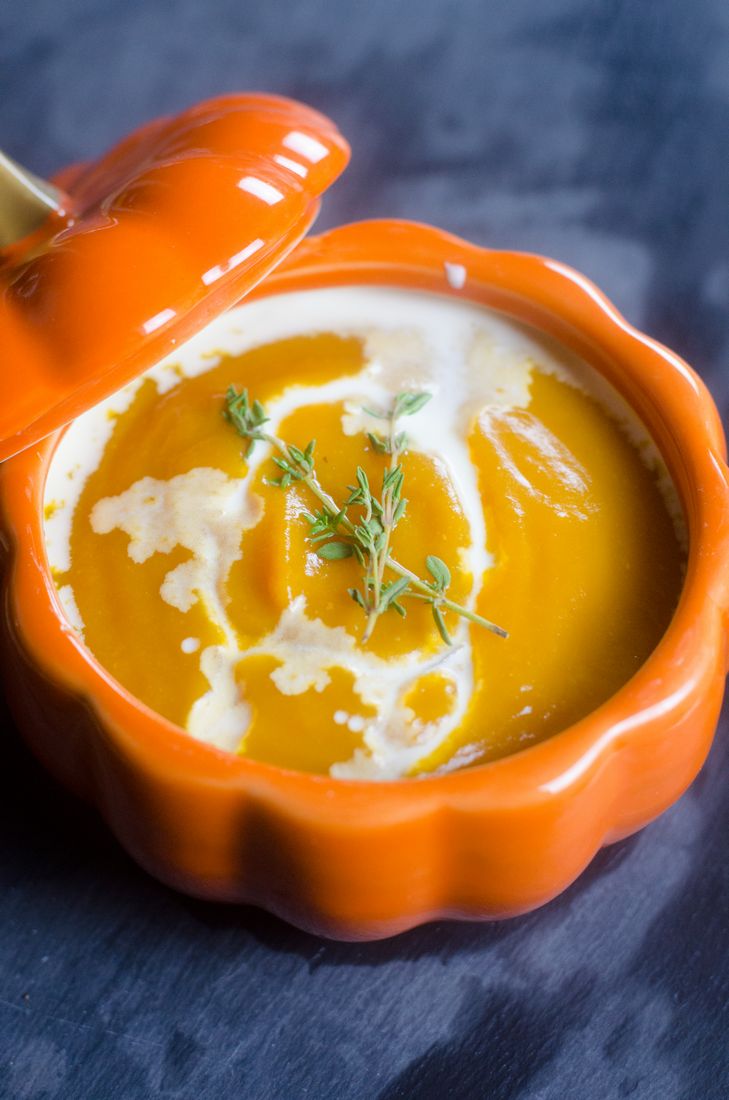 It's just so comforting and sometimes if I feel like really cooking a bit more I like to add in bacon. I just cook up some bacon on the oven then chop it and place it on top. This just a savory meal and it's not sweet at all. Certainly, I remember the first time I saw pumpkin soup. All I could think was a sweet muffin in a soup.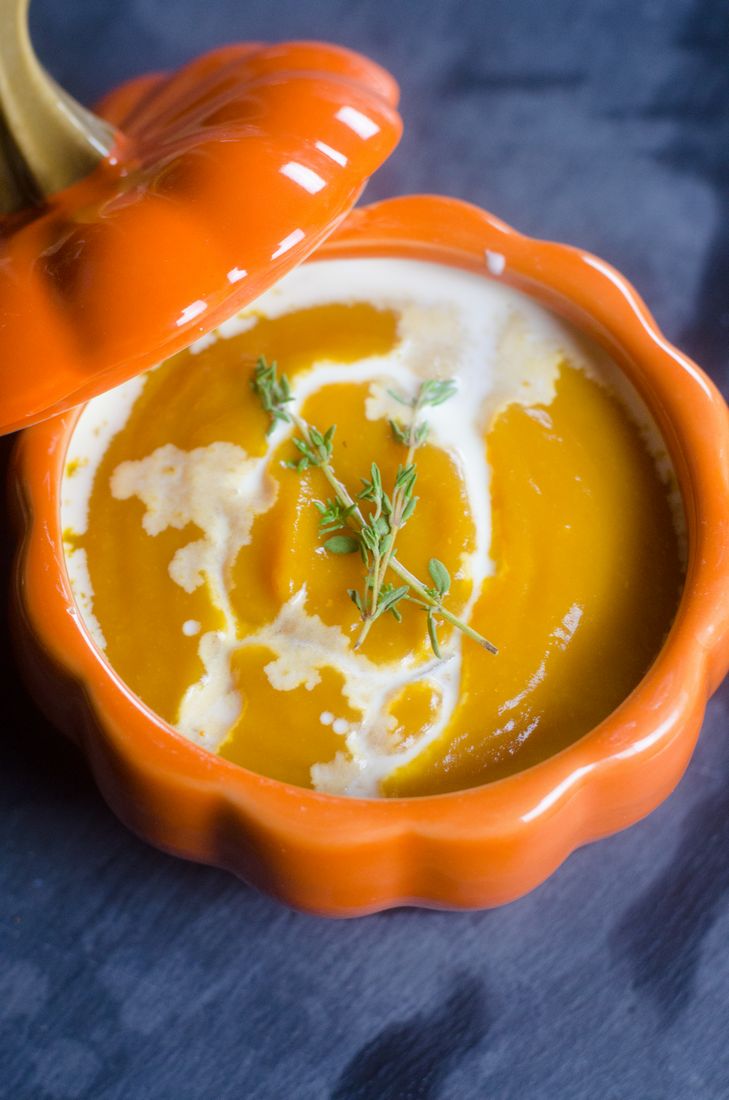 That was probably the strangest thought about a soup. I finally tried it and said it need bacon or it needs thyme. Since then, which was years ago, I've test many version of this classic savory pumpkin soup. Truly, I feel the ingredients here are the right combination for the soup along with complimenting the pumpkin.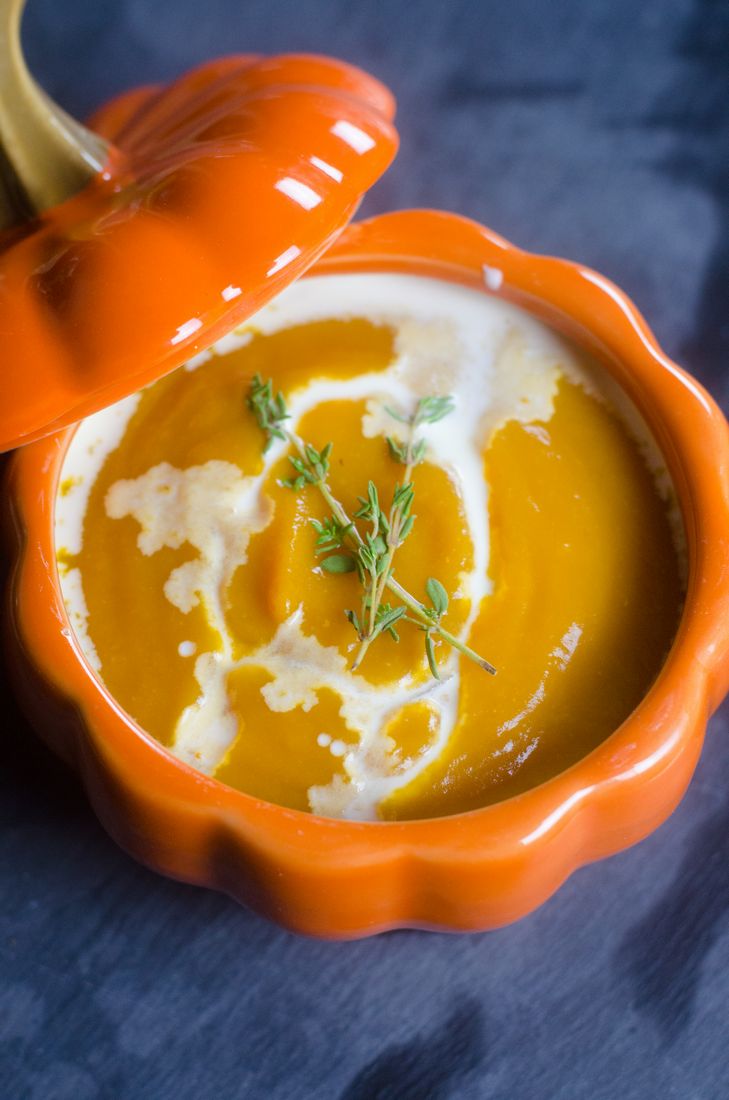 Additionally, this soup is vegan, vegetarian, and corn free. Also, it can be gluten free and dairy free so it fits most special diets and allergies. To make it dairy free just don't add the heavy cream to the top. Furthermore, there is no need to thicken this soup and it is very simple to make fresh straight from the pumpkin.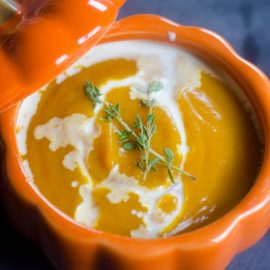 Classic Savory Pumpkin Soup
Ingredients
1

cup

vegetable broth

1

can pumpkin puree

fresh pumpkin roasted and pureed

2

sprigs of thyme

1/2

white onion; diced

1/2

tablespoon

butter

or 1 teaspoon olive oil

salt and pepper

1/2

teaspoon

cinnamon

1

tablespoon

heavy cream
Instructions
Place butter and onions into a sauce pan. Bring to medium heat and cook until onions are transparent.

Add pumpkin puree and vegetable broth. Whisk well. Set to low and cook for 3 minutes.

Add thyme and cinnamon then stir. Top with salt, pepper, and heavy cream. Serve.
Pin Me: