Instant Pot Segedínský Guláš
This post may contain affiliate links. Please read my privacy policy.
Instant Pot Segedínský Guláš is a pork paprika stew with a heavy cream gravy. Savory dinner that is gluten free and full of flavor. Serve it with gluten free pasta, rice, or dumplings.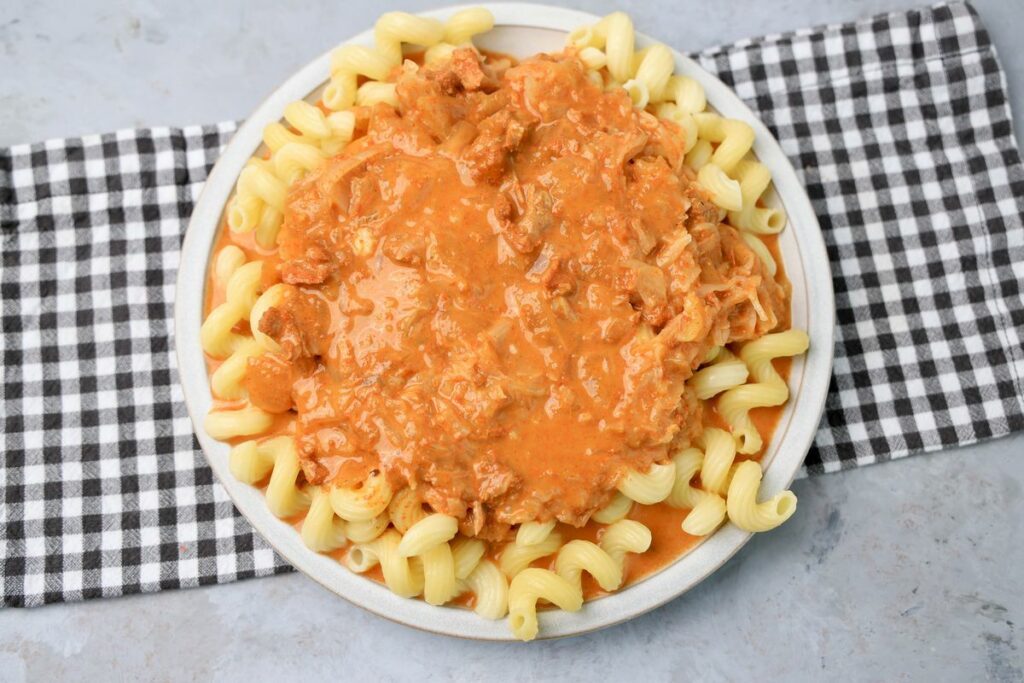 A popular variant of guláš is segedínský guláš, with sauerkraut. This recipe is from the kitchen of my mother in law who was born and raised in Prague. This is a family recipe that has been passed down to her.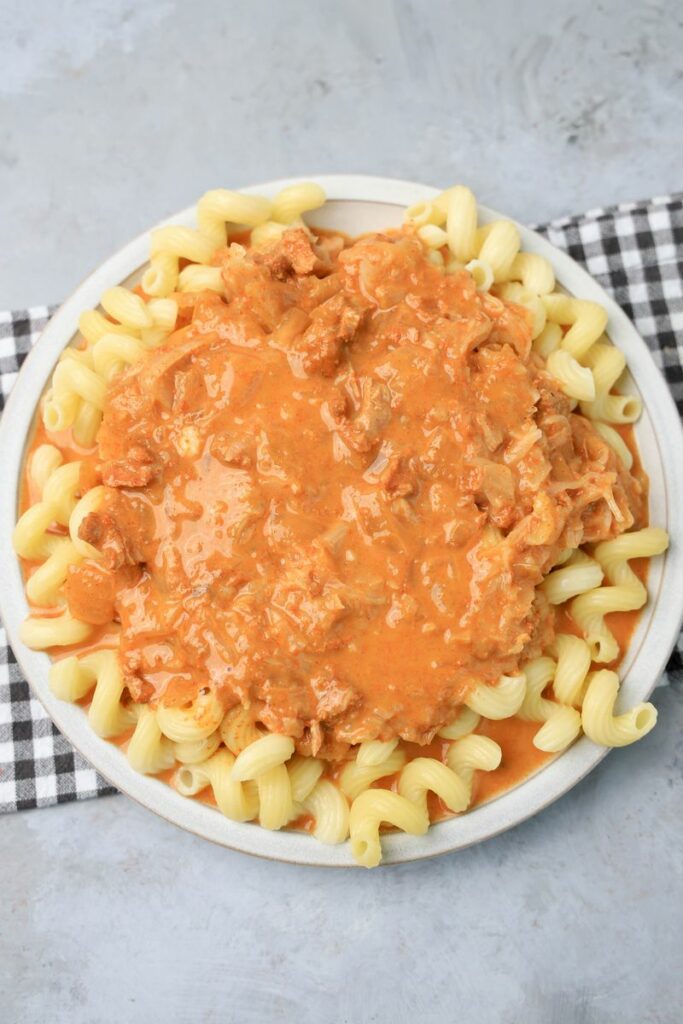 GLUTEN FREE
This gulas dish is easily gluten free. Just replace the pasta with gluten free pasta or rice. If you want this dairy free leave out the heavy cream but still thicken with cornstarch.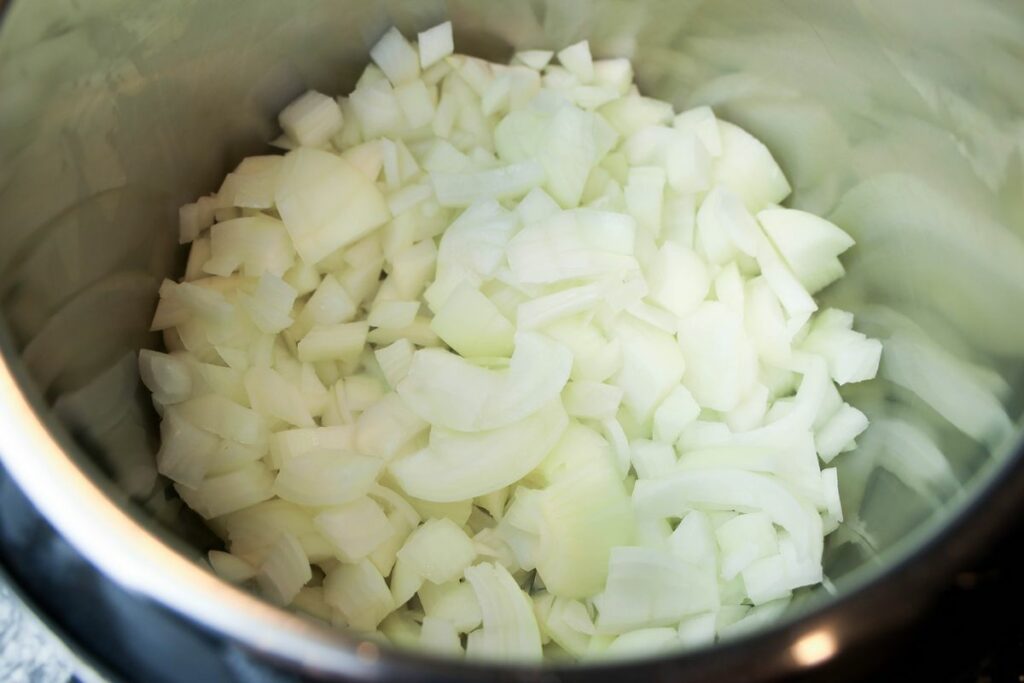 Firstly, dice onion and place into the instant pot. I use two large onions or four smaller onions. Onions and paprika are key to this goulash dish. Don't short on these two or it won't come out good.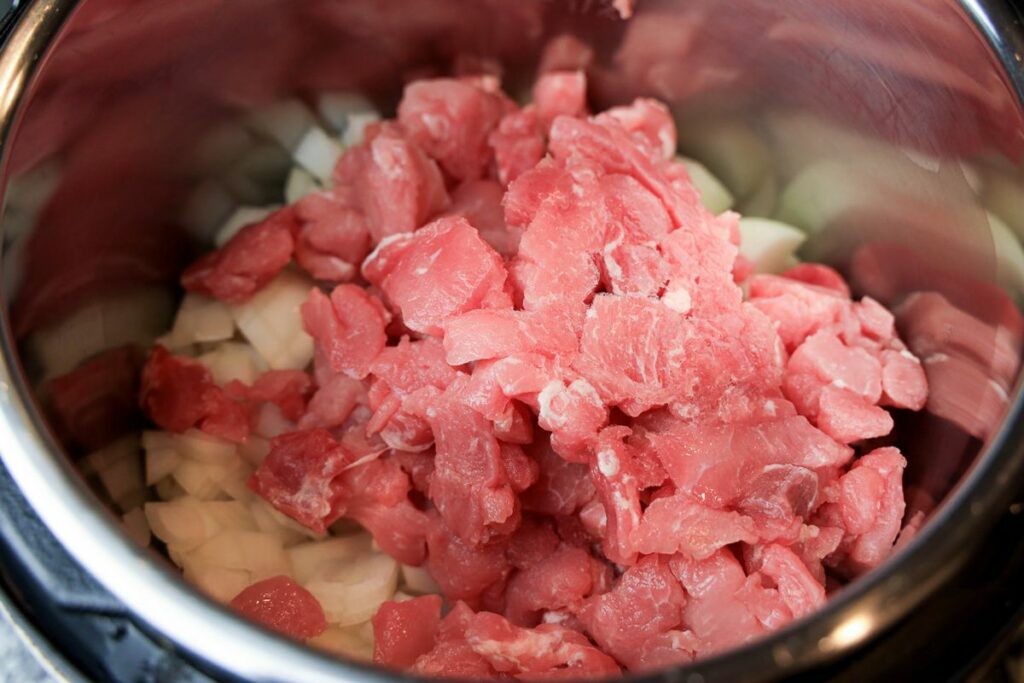 Use the sauté mode and sauté for about 5 minutes with the onions, garlic, and the pork stew meat. Just a slight sear is needed on the pork. Turn off the sauté mode and then it's time to pressure cook.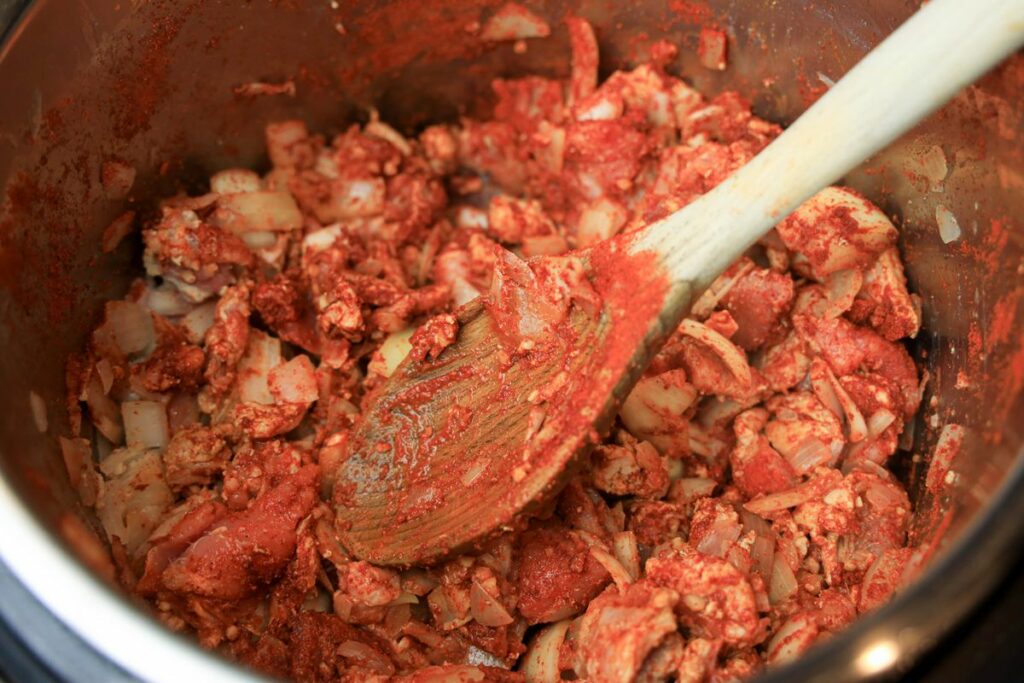 Notes On Paprika
Stir well with paprika. This where I judge if I have enough paprika. The paprika should coat the pork well. Deep red coloring on all of it. This is a Hungarian paprika which is not smoked or spicy.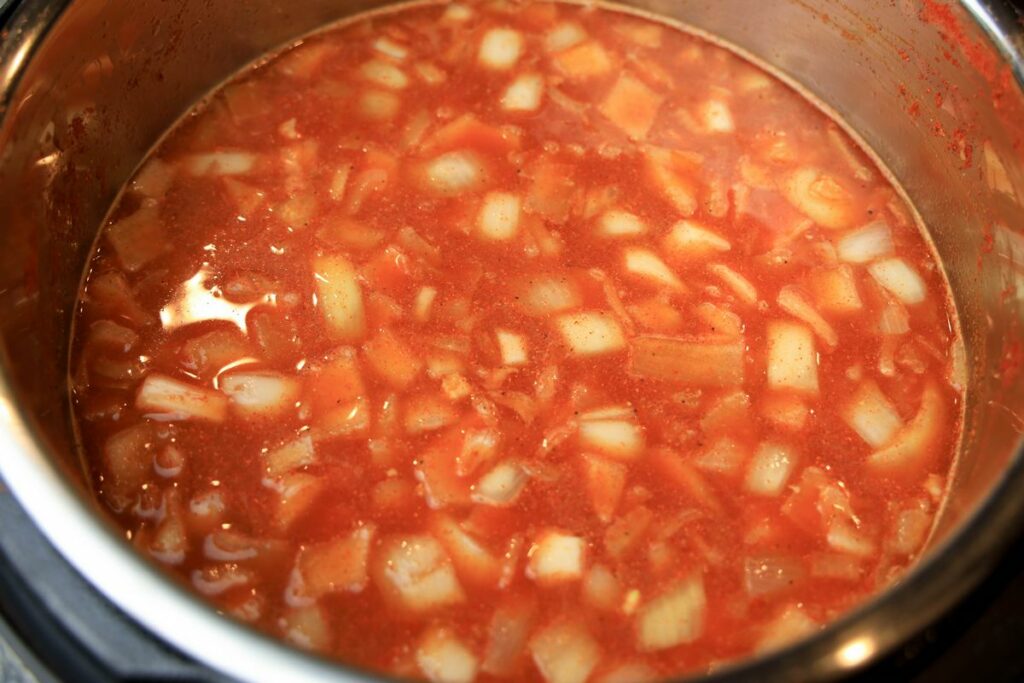 Lastly, pour in the chicken broth and set the instant pot to high pressure. I cook this about 30 minutes so the pork renders down tender. I like to find good size pieces of pork stew meat as I find they shrink in the instant pot.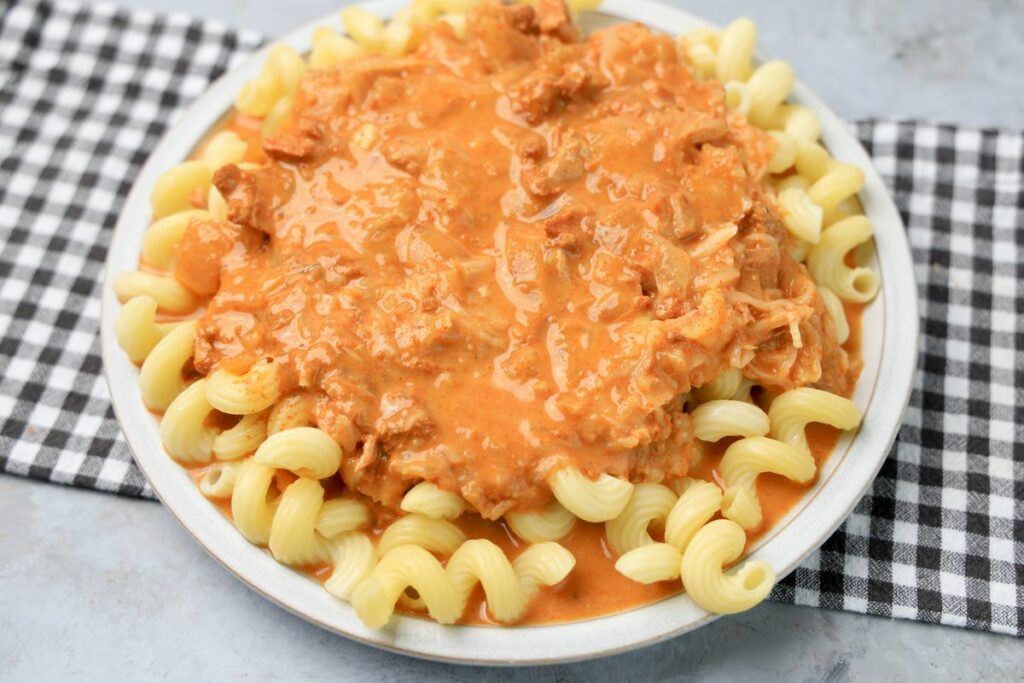 Stove Top Goulash
Don't have an instant pot. Then make this stove top version of Segedínský Guláš it's just as good. The instant pot just takes a little less time and renders down the pork tender easier.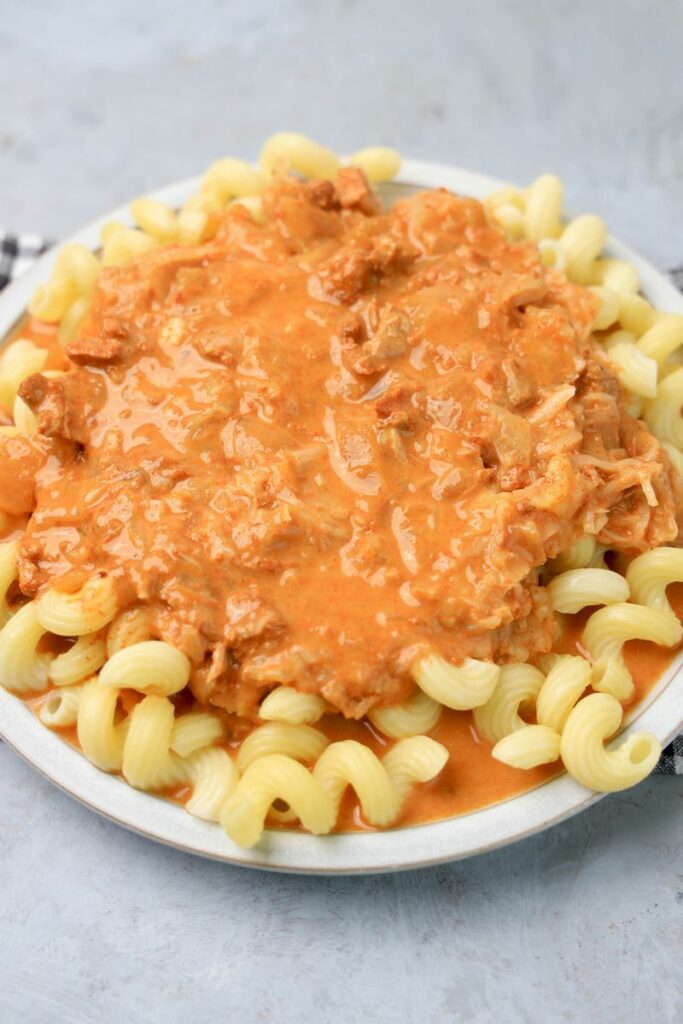 Make Ahead and freezing
Goulash or Gulas is always better the next day. The flavors and spices sit longer the better they are. That being said this is pork so one day in the fridge but after that you can freeze it for up to two weeks.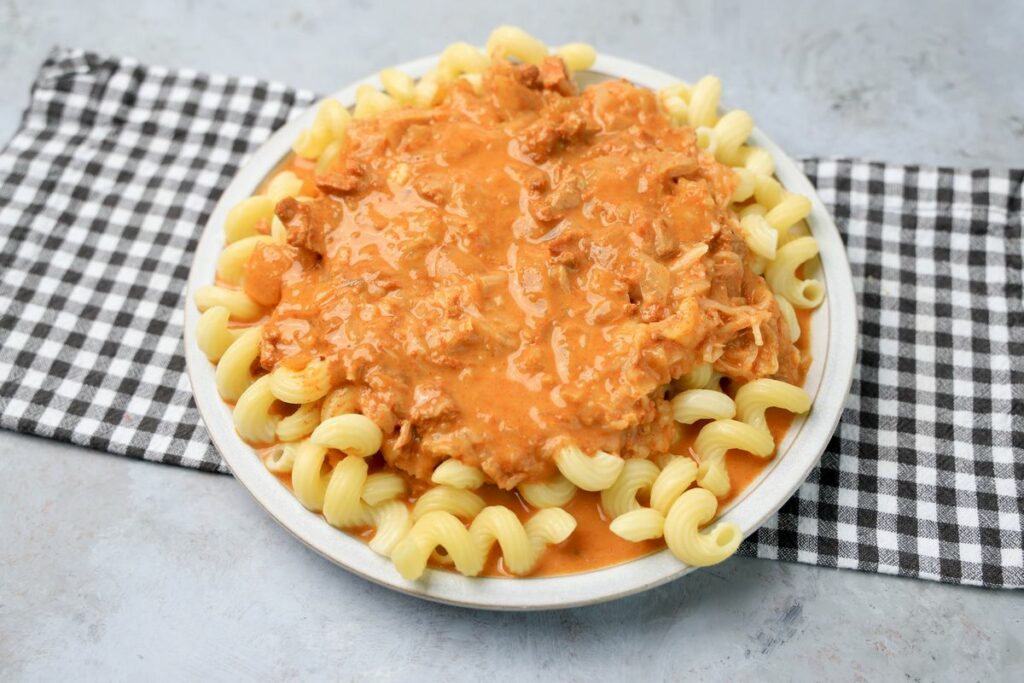 Czech style goulashes are warm, comforting meals that are great for dinners. Perfect for larger gatherings served up with bread dumplings or pasta. This is a perfect pork dinner.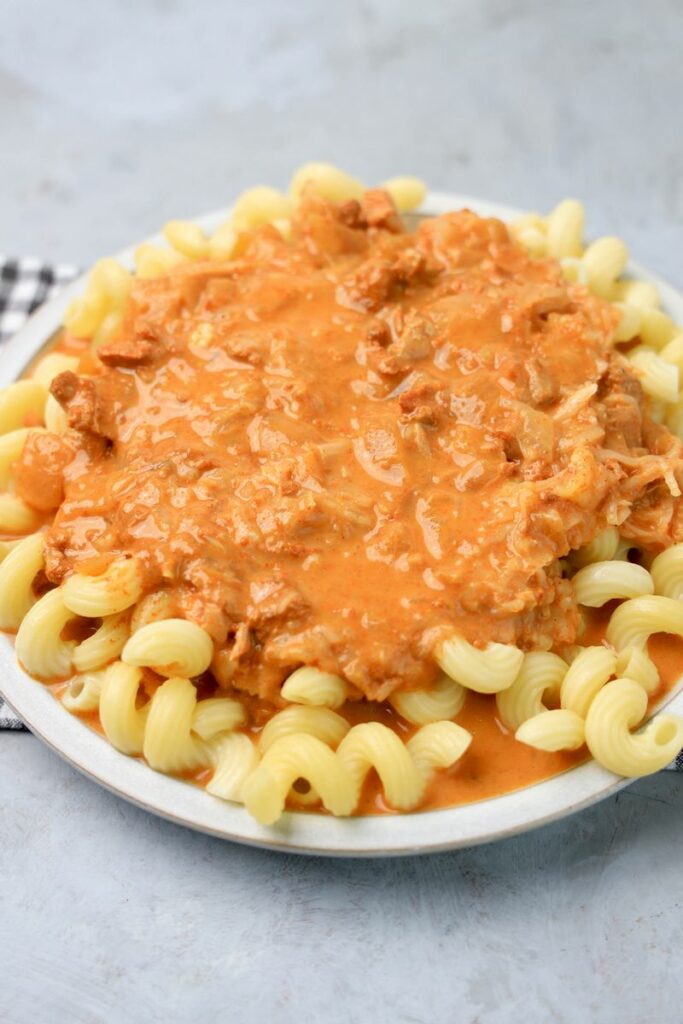 If you enjoy this Czech dinner check out a few more recipes below. Some dinners below are similar but with beef instead of pork.
Czech Dinner Recipes: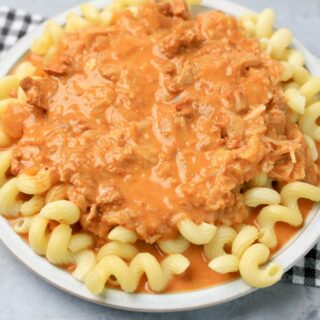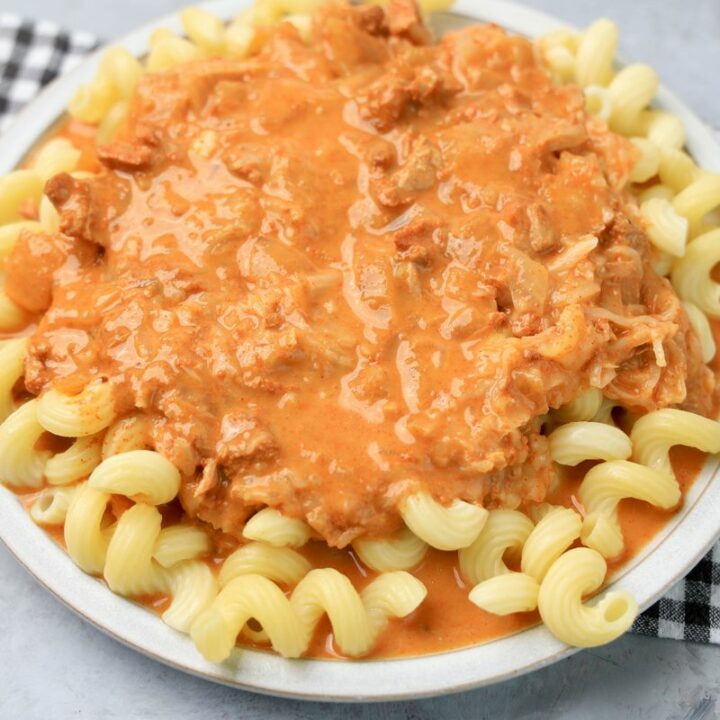 Instant Pot Segedínský Guláš
Instant pot pressure cooked pork paprika stew.
Ingredients
2

lbs.

cubed pork stew meat

2

tablespoons

garlic

2

large white onions; chopped

6

tablespoons

paprika

32

oz.

container chicken broth

5

tablespoons

cornstarch

1 1/3

cup

heavy cream

14.5

oz

can sauerkraut

1

teaspoon

salt

1

teaspoon

pepper

2

cups

water
Instructions
Place onions, pork stew meat, and garlic into the instant pot. Press sauté on normal mode. Sear the outside of the pork. Sauté about 5 minutes.

Turn off the pot. Add in paprika and stir well coating all the pork very well.

Pour in chicken broth and add in salt and pepper. Stir well. If broth doesn't cover pork or you want extra gravy add in water. Place lid on the instant pot and turn valve to the sealed position.

Press pressure cooker or manual and set for 30 minutes cook time on high pressire. Once the instant pot stops counting and beeps release pressure.

Whisk together heavy cream and cornstarch. Slowly stir it into the instant pot. Turn on sauté mode on normal. Bring to a boil while stirring often. Turn off the instant pot. The sauce will thicken as it cools down some.

Dump sauerkraut into a strainer. Squeeze all juice out of the sauerkraut. You wash it for a less vinegar taste. Mix into the sauce in the pot.

Serve over pasta, gluten free pasta, rice, or dumplings.

pin Instant Pot Segedínský Guláš