Bread Dumplings Houskový Knedlíky
This post may contain affiliate links. Please read my privacy policy.
Bread dumplings also known as Houskový Knedlíky is a boiled dough made from wondra flour. They are boiled for 20 minutes then served up with traditional Czech dishes. Many different goulash dishes are served with bread dumplings along with the national dish which is pork, sauerkraut, and dumplings.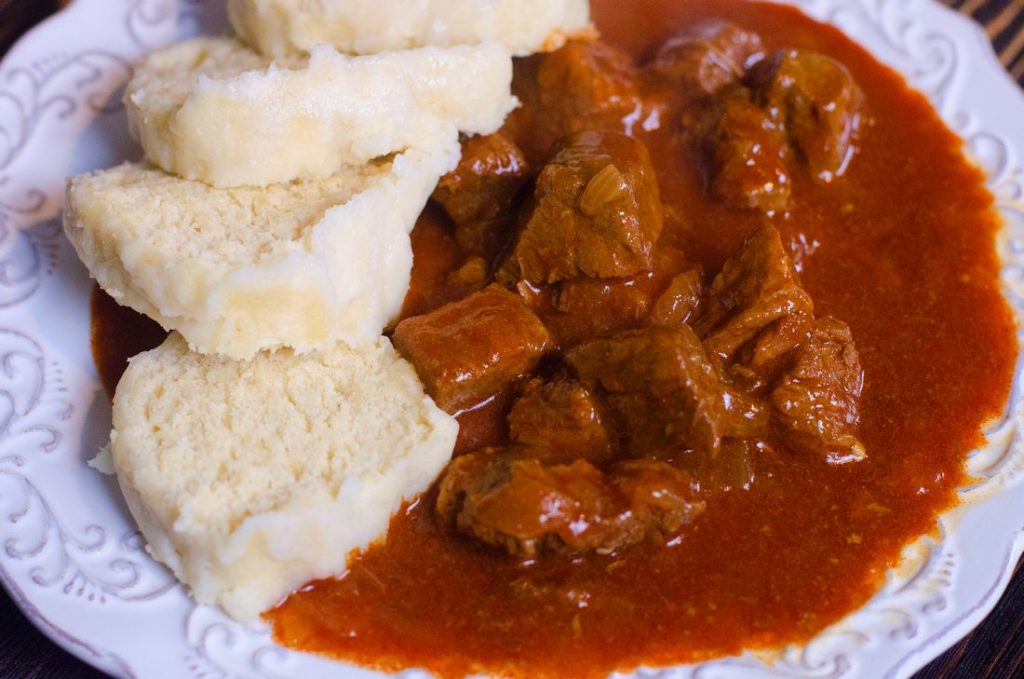 Warning: This Recipe Is Not For Beginners
Another popular dish that bread dumplings are served with is duck and sauerkraut. They use the grease from duck or pork to top over the dumplings. This is something we usually have on a special occasion. Like Thanksgiving last year where we had duck.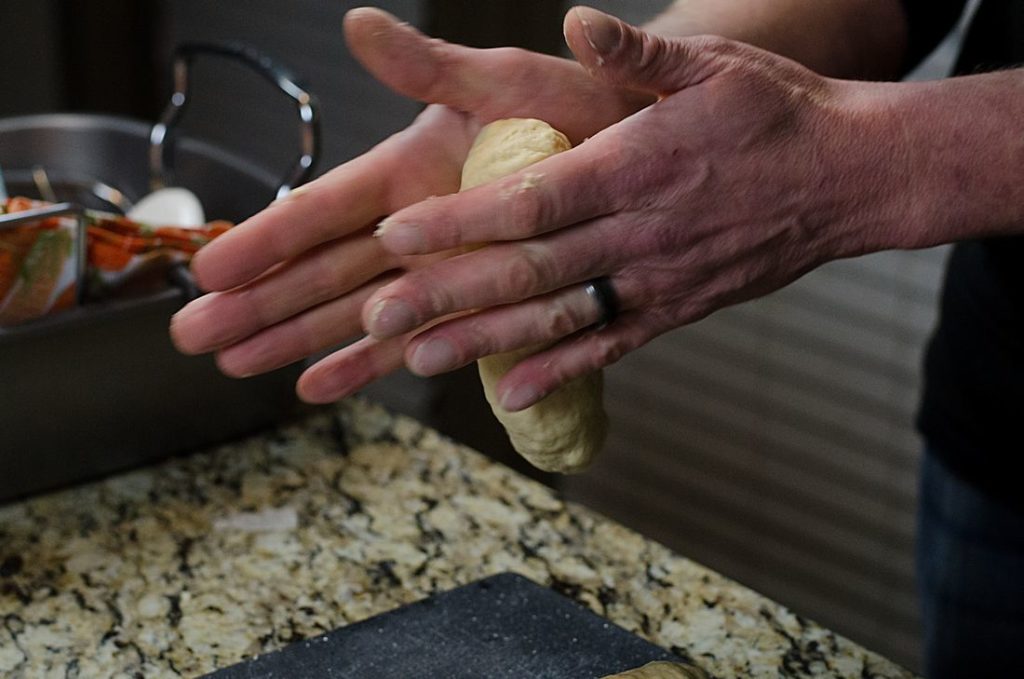 Houskový Knedlíky is very popular in our home. When we make bread dumplings it's often that you have to make more because the boys will eat all of them! They do take a bit of time which why we usually do them on the weekend.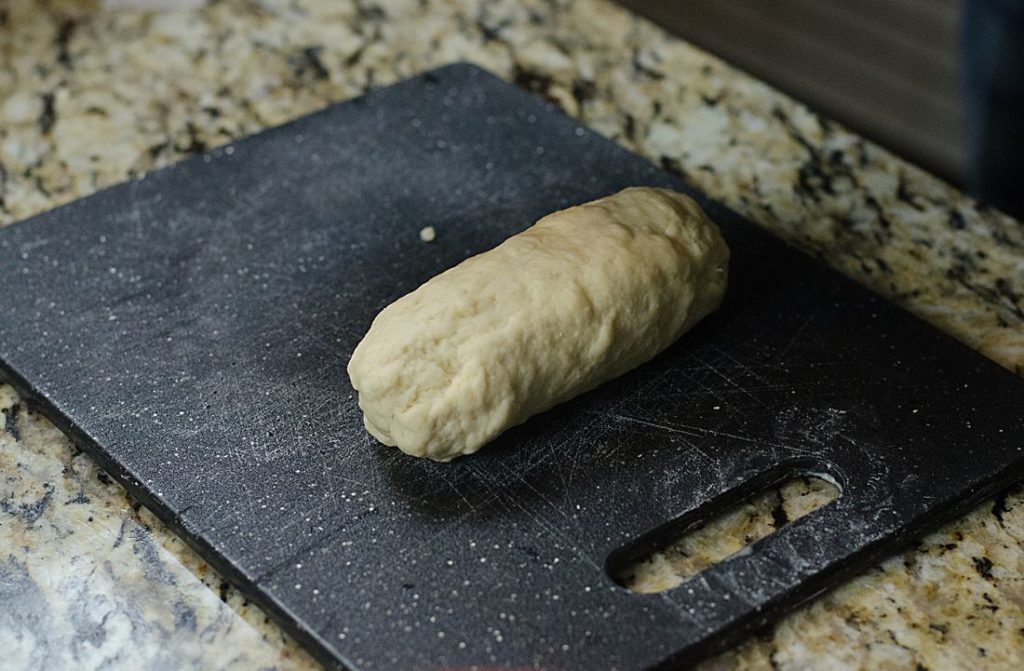 This is the recipe for the bohemian duck we make when we serve it with dumplings. Below we've made an easy how to video on how to make bread dumplings. These can be mixed in a bowl but a stand mixer makes it all the easier.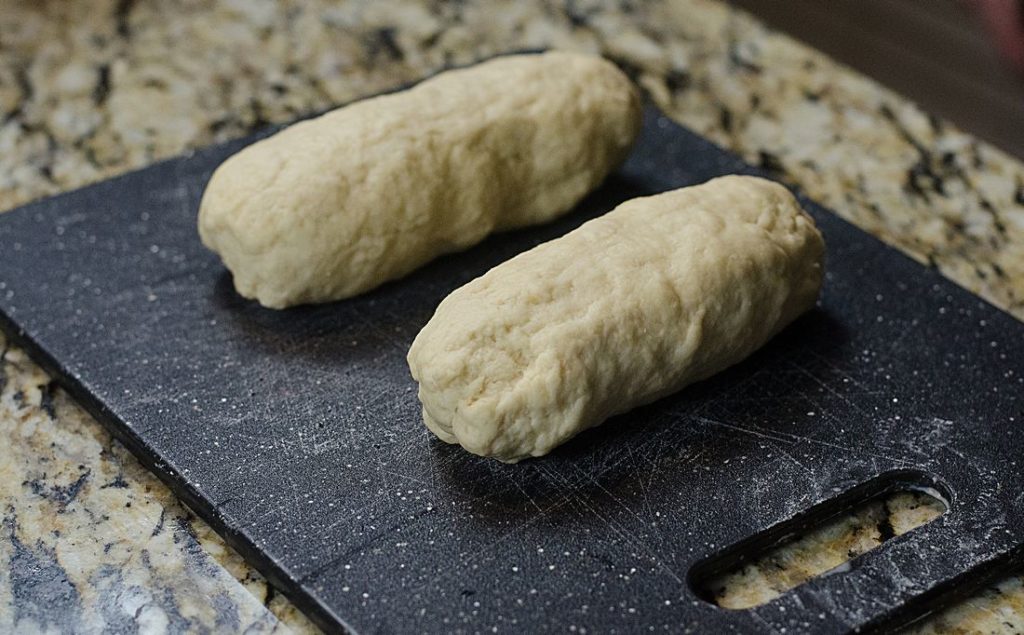 The dumplings are cut with twine or a dumpling cutter traditionally. But with lack of options the dumplings here were cut with a knife. We served these up with instant pot Czech goulash.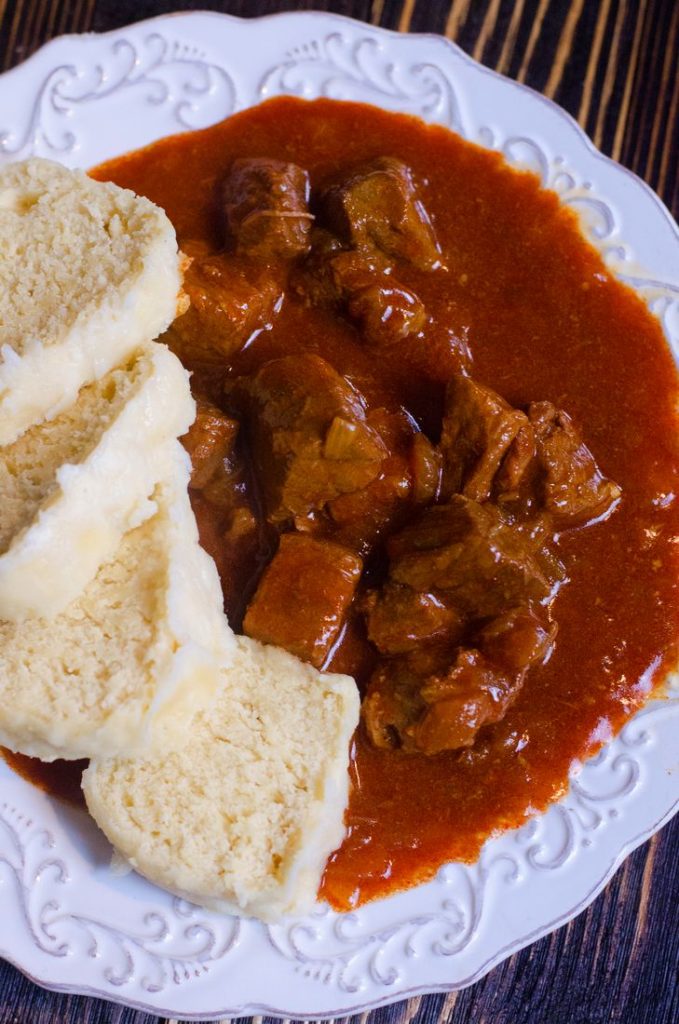 Bread Dumplings Houskový Knedlíky are the perfect side dish to any meal with meat like pork roast, duck, and even beef roast with gravy. With many different goulash recipes these also pair well with goulash. For instance beef or pork goulash with sauerkraut. They will easy become a family favorite.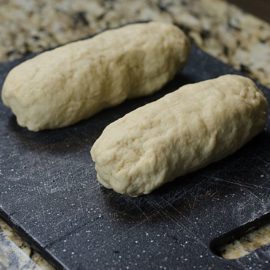 Bread Dumplings Houskový Knedlíky
Boiled bread to make boiled bread dumplings.
Ingredients
1 1/2

cup

wondra flour

1

teaspoon

baking powder

1

egg

1/2

cup

milk
Instructions
In the bowl of a stand mixer add in wondra, egg, and baking powder. Mix with dough hook. 

Add a half the milk and mix for a 2 minutes. Add the remainder of the milk and mix another 3 minutes until mixture resembles dough. 

Place a pot of water on to boil. 

Make the dough into two and make little loaves out of it. (do not knead)

Place in water and use wooden spoon to make sure they float.

Cook on each side for 10 minutes. Roll the dough over after 10 minutes.

Remove to cutting board and slice with baker's twine or bread knife.
Video
Notes
You may also add stale bread in 1/2 inch pieces if you would like. This is the simplest way without using stale bread. If you do add it only add 2 1/2 inch slice cut up into squares.
Pin Me: