This post may contain affiliate links. Please read my privacy policy.
We really love this recipe that comes from V's Czech side. It's similar to stuffed peppers of Italian descent but they simmer it the peppers instead of baking them. Plnená Paprika is a bell pepper stuffed with the generally ground beef, bread crumbs, onions, and rice and then simmered in a tomato lemon spiced sauce. It simmers until the meat is cooked and the pepper is soft. These are traditionally served up with Czech dumplings.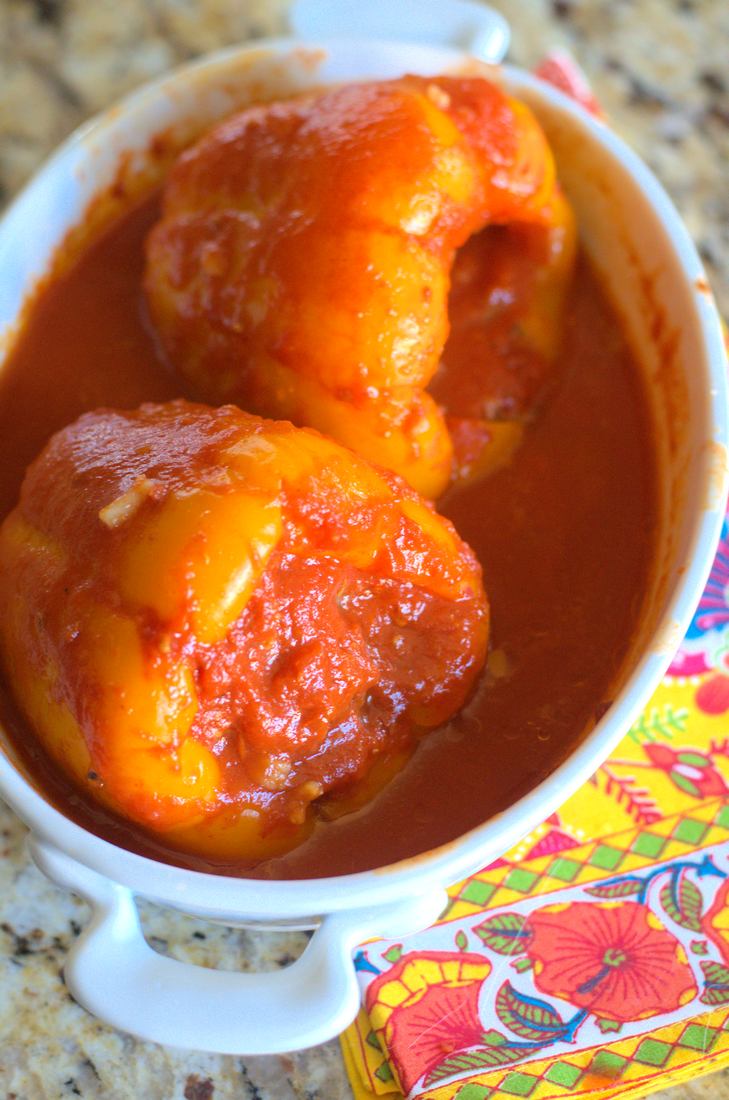 The Plnená Paprika can also be served with rice or fresh bread. I like to keep my recipe gluten free so I don't have to worry about who can or cannot eat it.
I don't add bread crumbs because they really are not needed. The pepper itself holds the meat together. I don't use egg either for egg free diets.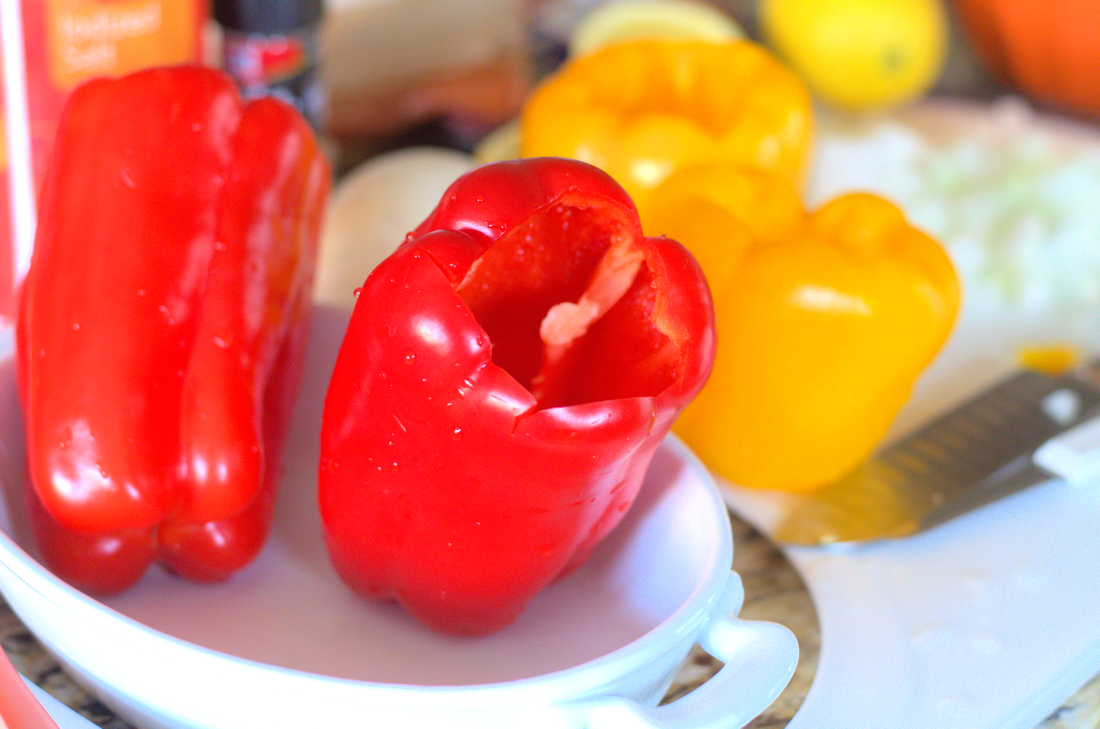 There is two tricks to making this Plnená Paprika. You cannot cook this fast or the tomato sauce will burn and you will taste it in the food.
My suggestion is if you don't have time to be patient for it then don't cook this on the stove just go ahead and pop it into a crock pot (slow cooker) in which those directions will be in the notes on the recipe or you can bake them. I will note those additionally there.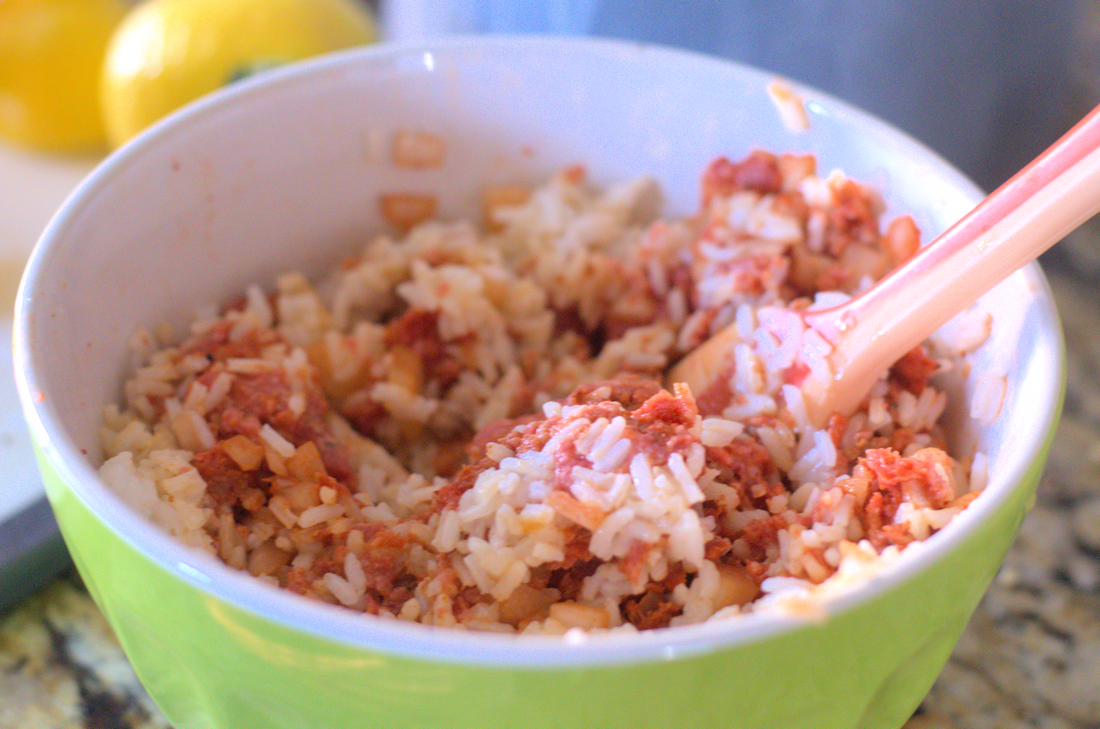 Plnená Paprika
If you do have the time to cook these on the stove I promise they come out the best that way on a very low and slow simmer.
The simmer allows the pepper to really soften taking the ease out of figuring out perfect times when baking including different humidity and elevation. Can really vary how well the meat and the pepper cook.
This is why I like to take the extra time to simmer them on the stove.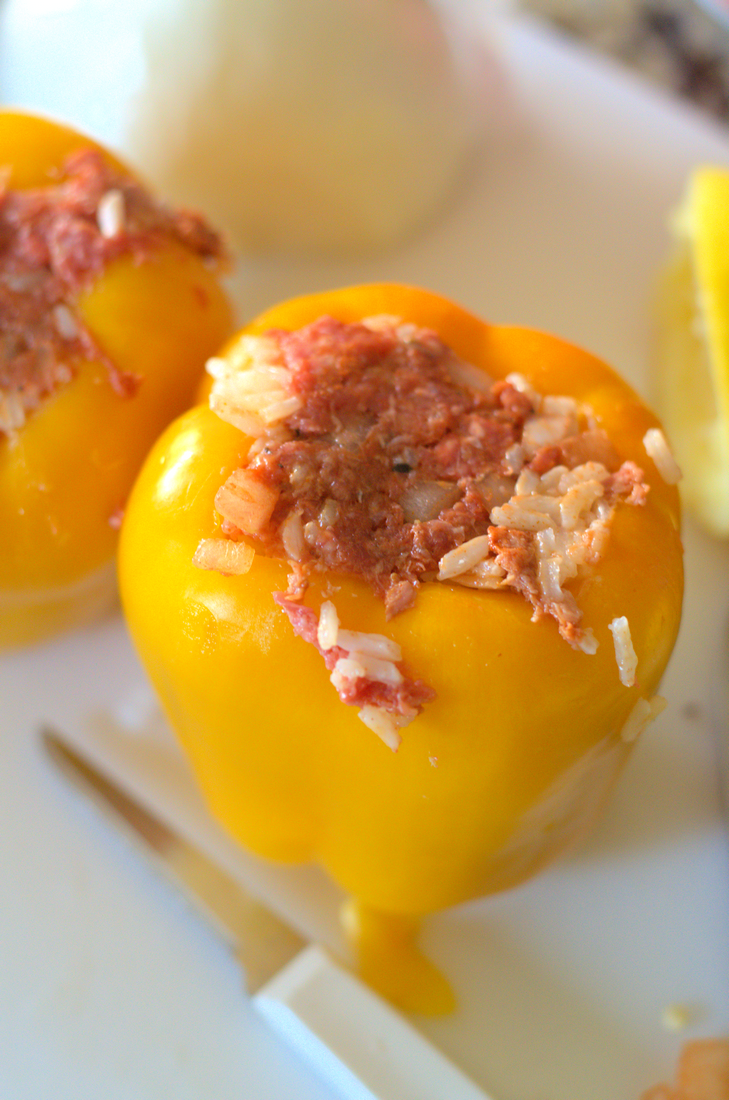 What's different in a Plnená Paprika versus stuffed peppers. It's the sauce. This sauce is spiked with fresh lemon juice and topped with a few tablespoons of paprika. Traditionally, my mother in law (which is Czech) does not add the paprika but my husband and I do as it adds more flavor to the sauce. It becomes just that much more unique.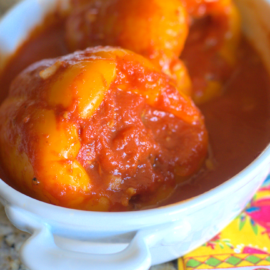 Plnená Paprika
Stuffed peppers in a paprika sauce.
Ingredients
4

bell peppers

1

lb

ground beef 90/10

1

cup

long or short grain white rice

2 – 28

oz

cans tomato sauce

28

oz

water

1

lemon; squeezed

1

onion; diced

4

tablespoons

paprika

1/3

teaspoon

salt

1/3

teaspoon

pepper
Instructions
Cook rice as directed.

Remove seeds from peppers and ribbing.

Chop onion and mix with rice and ground meat. Add salt and pepper.

Stuff the mixture into the peppers.

In a large stock pot, place in peppers. Top with tomato sauce, water, lemon juice, and paprika. Stir.

Bring pot to a simmer on low. Never heat the sauce above low or the tomato sauce will burn.

Cook for 1 hour until meat is cooked and pepper is softened. Serve with Czech dumplings, rice, or fresh bread.