This post may contain affiliate links. Please read my privacy policy.
In Czech it's called Pečená Kachna as in bohemain roasted duck. It's a Sunday dish which is often thought of as one of the national dishes aside from pork, dumplings, and sauerkraut or goulash. Bohemian, as my great grandmother called it, has a very almost simplistic style of cooking.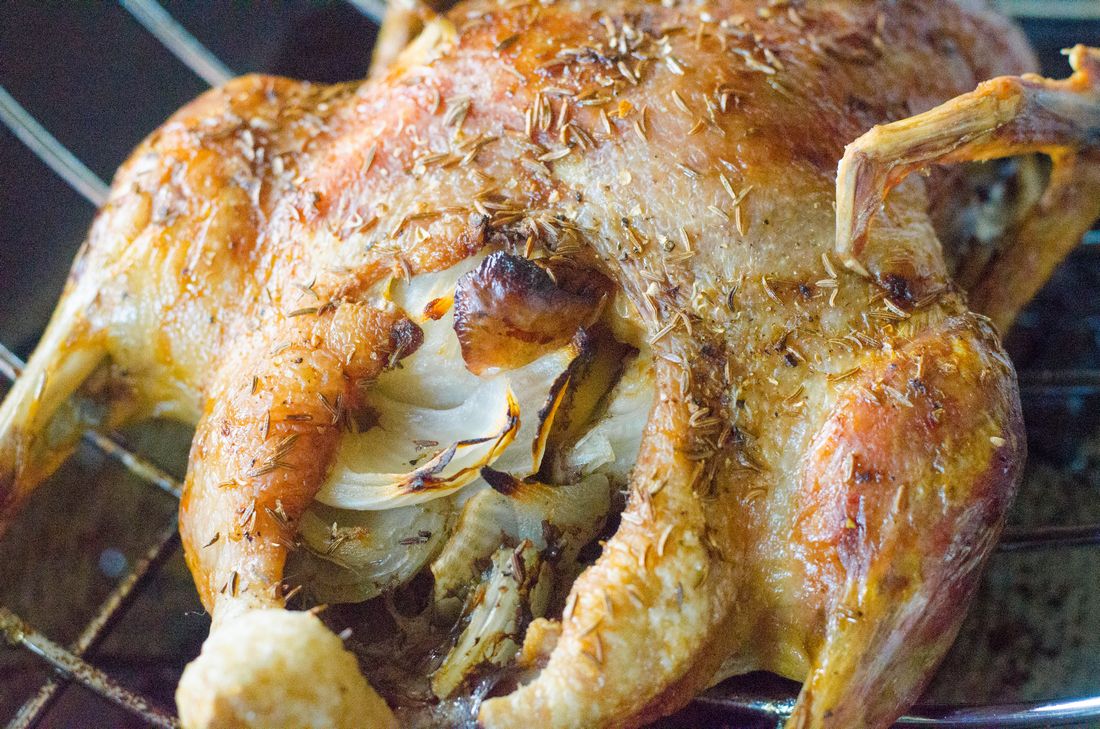 Lots of braising or long, slow roasting with tender meats. Pečená Kachna, also known as bohemian roasted duck is the ultimate comfort food. Additionally it's the one that reminds you of home or grandma's cooking.
Furthermore, for me it's something I enjoy seldom when my husband takes the time to cook it. Therefore each time the recipe would vary and each time we came out with a little different result.
As a result we have documented the recipe every time but found that that adding the apples and onions inside the duck makes such a difference. Surprisingly, the apples are also a great addition to the dish. He's always roasted the duck with caraway seeds just like his mom does and as most Czech's do.
This dish is generally made on Sunday's or special events. First, we pair the bohemian roasted duck with bread dumplings also known as Knedlicky, in which, are made from stale bread and wondra flour. Second, the roasted duck juice would be drizzled over the duck and dumplings then served with hot sauerkraut.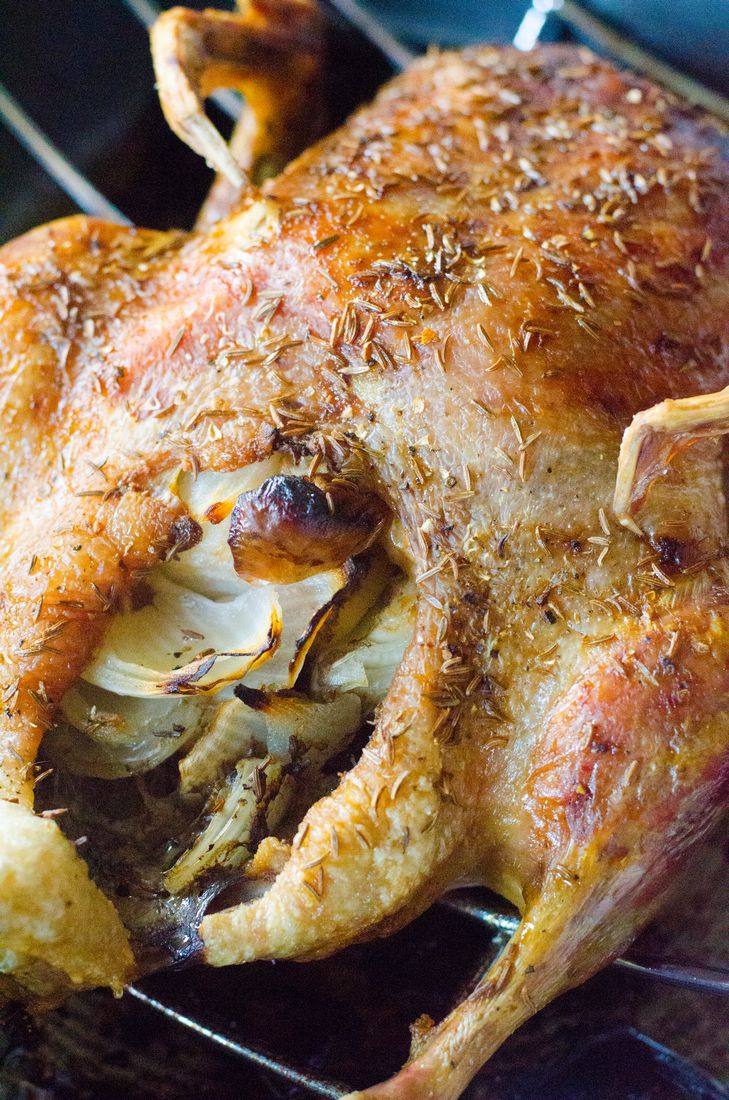 Hence, the sauerkraut can be the red or the white version. It's one of their national dishes and if you try it you would know why in a heartbeat! Additionally, they are known for their pork knuckle, fried pork, and well beer.
If you don't have a beer with dinner then in Czech your not doing it right. Beer must accompany a plate of duck with dumplings and sauerkraut.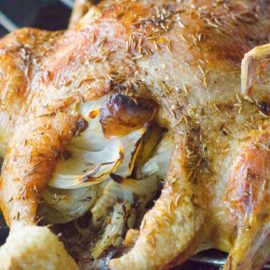 Bohemian Roasted Duck
Duck roasted Bohemian or Czech style.
Ingredients
6

lb

duck

1/2

white onion; sliced

salt

pepper

1

honey crisp apple; sliced

1

tablespoon

caraway seeds
Instructions
Preheat oven to 350 F degrees.

Sliced onion into rounds. Slice apple into slices. Place inside the thawed duck.

Sprinkle salt and pepper over duck. Rub on caraway seeds.

Bake for 2 hours covered and one hour uncovered. Duck should bake at 30 minutes per pound so if your duck is smaller or larger you will need to adjust the time.

Pair with dumplings (knedlicky) and sauerkraut. Drizzle duck juice over dumplings and duck when served.
Pin Bohemian Roasted Duck: