Czech Goulash – Cesky Gulas
This post may contain affiliate links. Please read my privacy policy.
The aroma of this dish alone is intoxicating! It is probably one of top number one meals to have as back to school commences. On a quiet day with all the teenagers gone, working or away at school, I can put on this Czech Goulash dinner in advance and just let it slow cook on the stove. Also known as Cesky Gulas in Czech.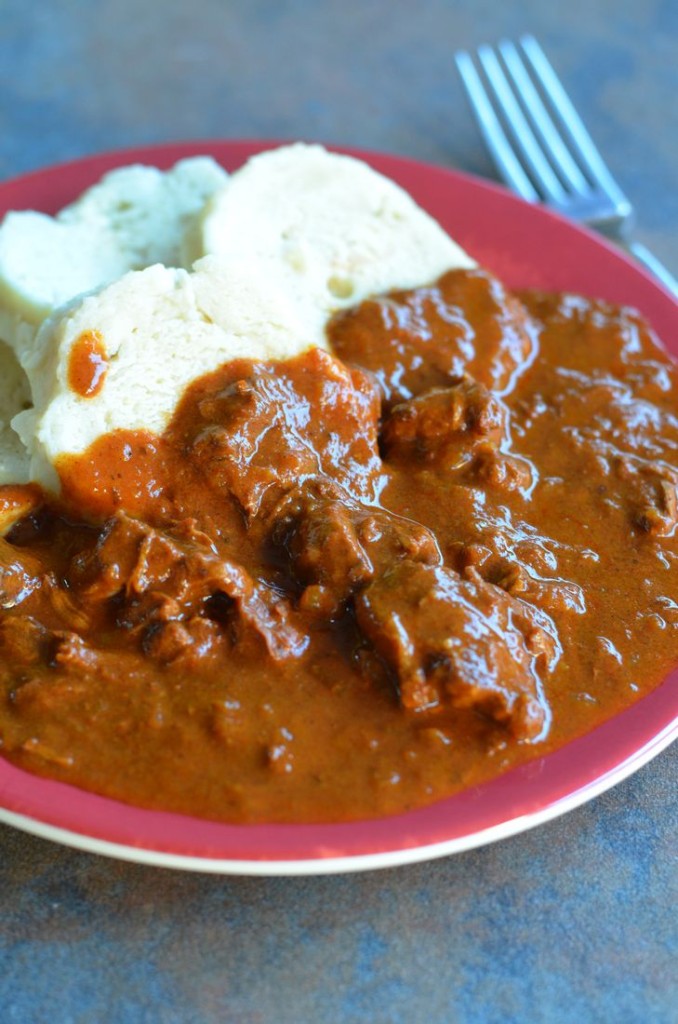 Cesky Gulas also know as Czech Goulash is basically a simple Hungarian goulash. It is one of the many goulash recipes Czech people have. I am hoping to get a chance to share many different goulash recipes with you as we proceed into the Fall and Winter.
Other Czech Goulash Recipes:
One of my recent favorites other than the Cesky Gulas is the Segedínský Guláš which is a pork instead of beef cooked with sauerkraut. It's not a sour dish like one would think. The pork is tender with a vibrant but mild taste that pairs well with a beer (pivo).
I hope to learn how to make this dish when my soon to be mother in law makes it for my birthday. Would much rather have her cooking then go to a restaurant!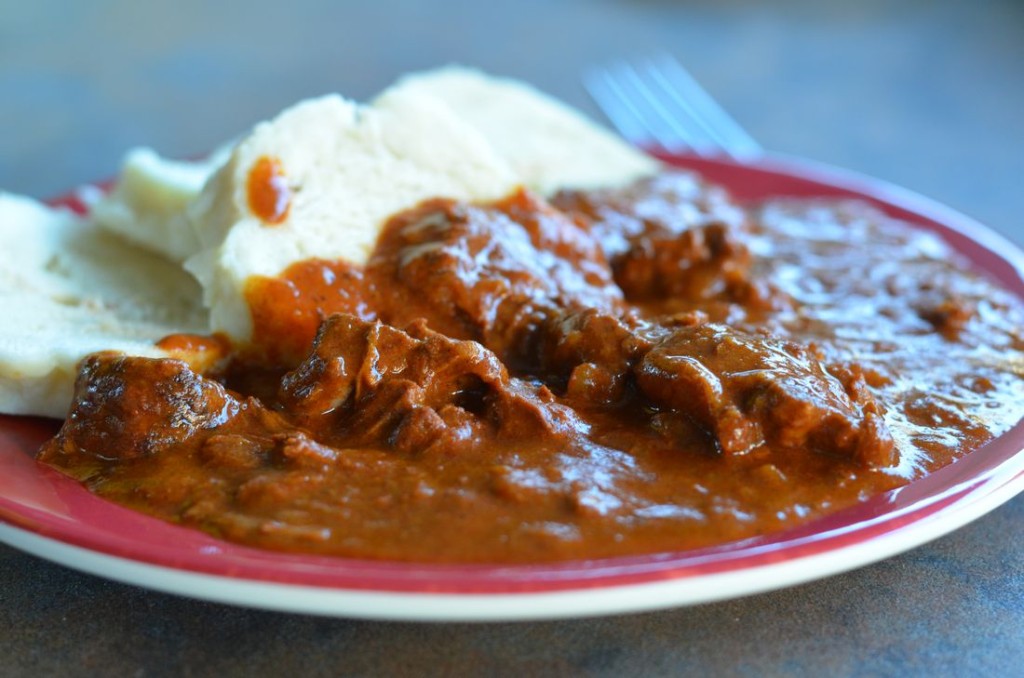 Cesky Gulas is generally paired with houskové knedlíky and a pivo (beer). The houskové knedlíky are bread dumplings made from stale french bread, milk, Wondra, eggs, and baking powder than boiled and sliced to serve.
They are wonderful! When we make these the entire family goes wild over them. You must have a good beer with it too. Something stout or with a stinky flavor like Shiner or Pilsner Urquell.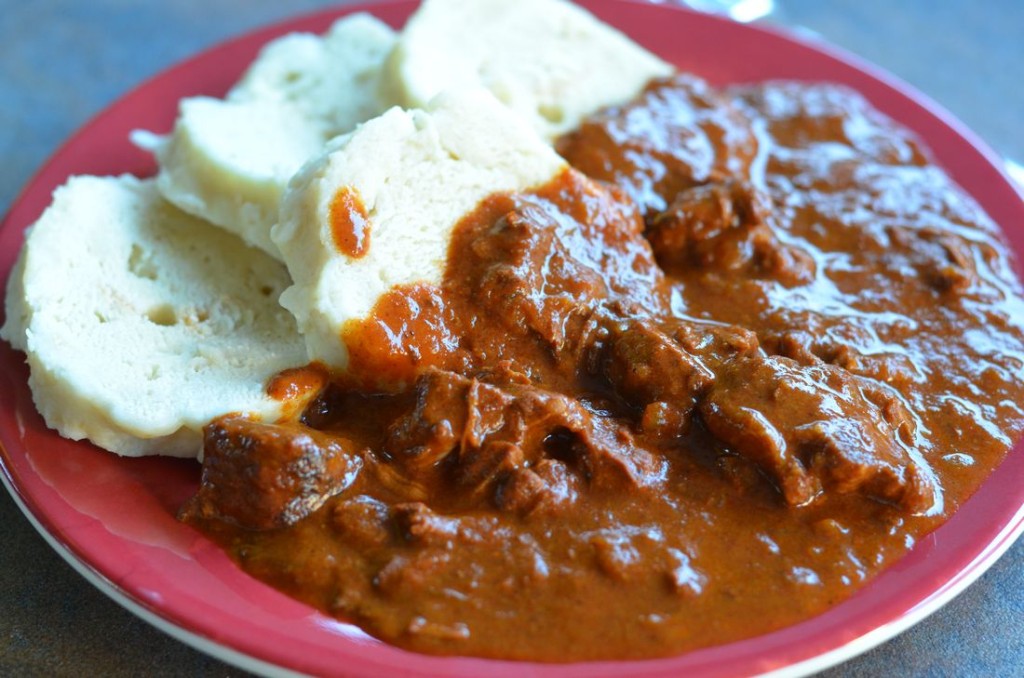 Time after time making this dish to photograph it's been impossible. The family usually eats it all even the hidden dishes of it that I set aside. This time I made three times the recipe to be sure that I would have leftovers to share with you.
Oh! It's also better on the second day once the flavors set into the meat overnight. This is a dinner with lunch the next day type of dish. Here is the recipe for the goulash. You can also make this in the instant pot.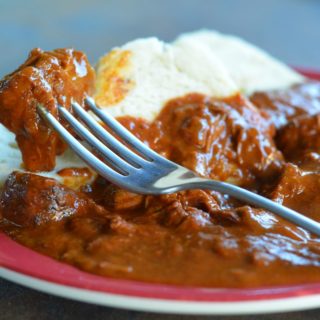 Czech Goulash – Cesky Gulas
Savory stewed beef in a paprika gravy sauce.
Ingredients
2

tablespoons

olive oil

2

large yellow onions

chopped

3

lbs

stewed beef in ½ inch cubes

4 to 6

tablespoons

Hungarian paprika

fresh is best

1

tablespoon

tomato paste

2

cloves

of garlic

minced

3

tablespoons

Wondra flour

Water to cover

Salt and pepper to taste
Instructions
Warm the oil in a large pot on medium heat. Add the onion and garlic. Add the beef and allow it to brown on the outside.

Top with paprika and stir till meat is covered. Add Wondra flour and tomato paste just until the juice is soaked up then add water to cover meat with some extra. Make sure to mix the flour in well to remove all lumps.

Add in salt and pepper. Bring to a boil, then cover and simmer on low for about two hours. The sauce will gradually thicken and meat will become tender and fall apart. Once the sauce is thick and meat is tender it is ready to serve.
Notes
Serve with noodles, dumplings (boiled bread), or Spätzle. To make gluten free use cornstarch instead of flour for the thickening agent. Can also be served with rice.
Pin Czech Goulash: