Shark Candy Charcuterie Board
This post may contain affiliate links. Please read my privacy policy.
Shark candy charcuterie board is a fantastic way to serve up some sweets for Shark Week. With shark gummies, Swedish fish, blue and red jelly belly beans, and sour strips this board is sure to please.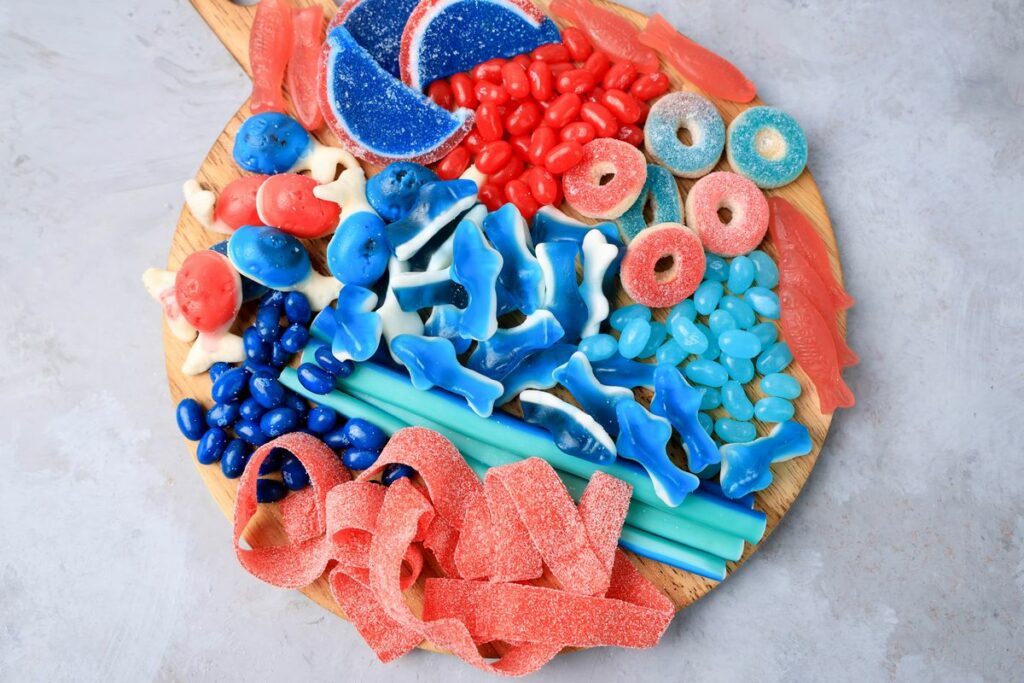 Where To Find The Candy
Find a candy store near you when deciding to make this board. It's just all around easier to find the candy needed. Here I used smart sweet swedish fish, gummy sharks from Target, filled candy straws, and sour strips which I also found at Target.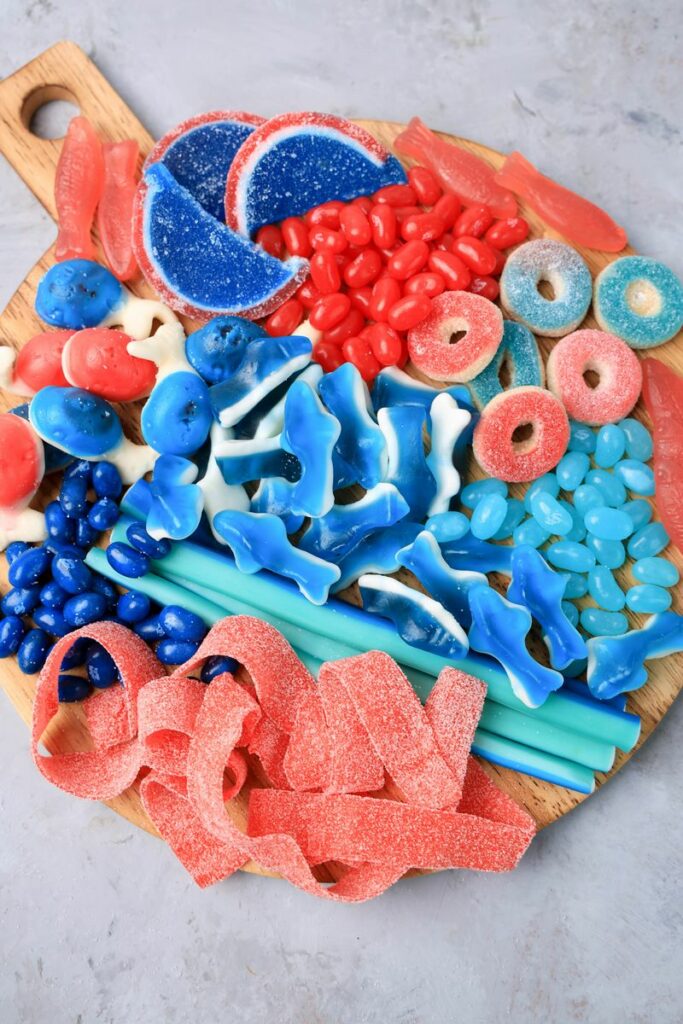 The gummy whales, red jelly belly beans, blue jelly belly beans, and light blue jelly belly beans were all found at a candy shop. Additionally, so were the O's and the citrus slices.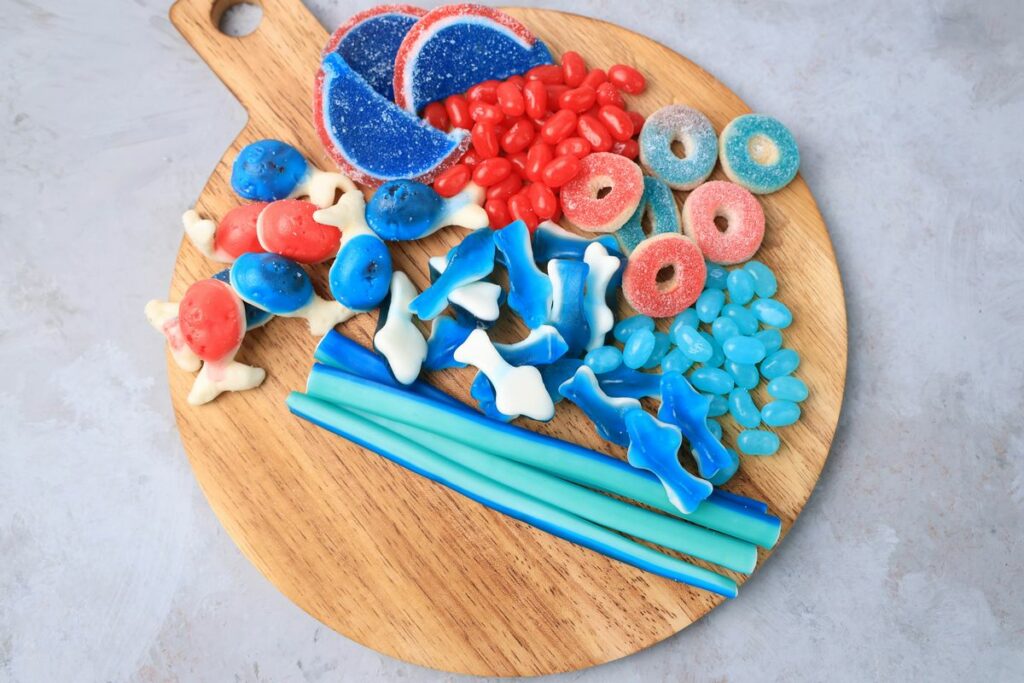 Really any candy that is in the blue, light blue, and red range of color can be used. Be creative and use some candy that people favor the best. Give it those colors you would think of when thinking of sharks or the ocean.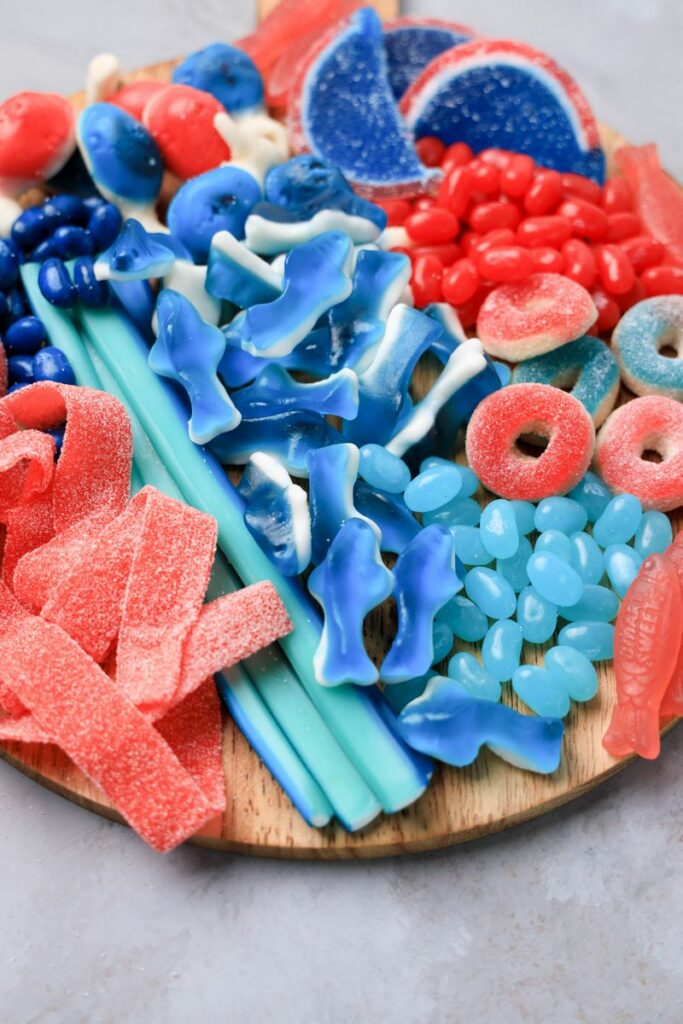 Group the colors of the candy together. Place the reds with reds and blues with blues but alternate the groups. This allows for a better visual effect for the shark candy charcuterie board.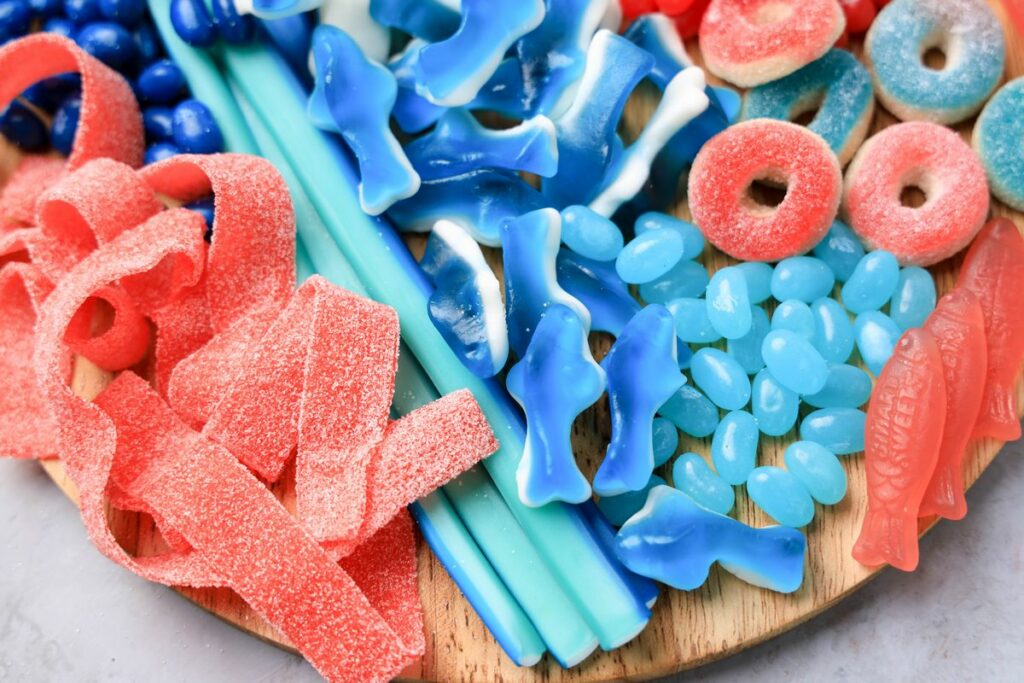 When shark week is coming gather up friends to make this shark candy board. They will love it! Pair it with some shark week popcorn and shark beach jello shots. Fun recipes to have while learning about our oceans.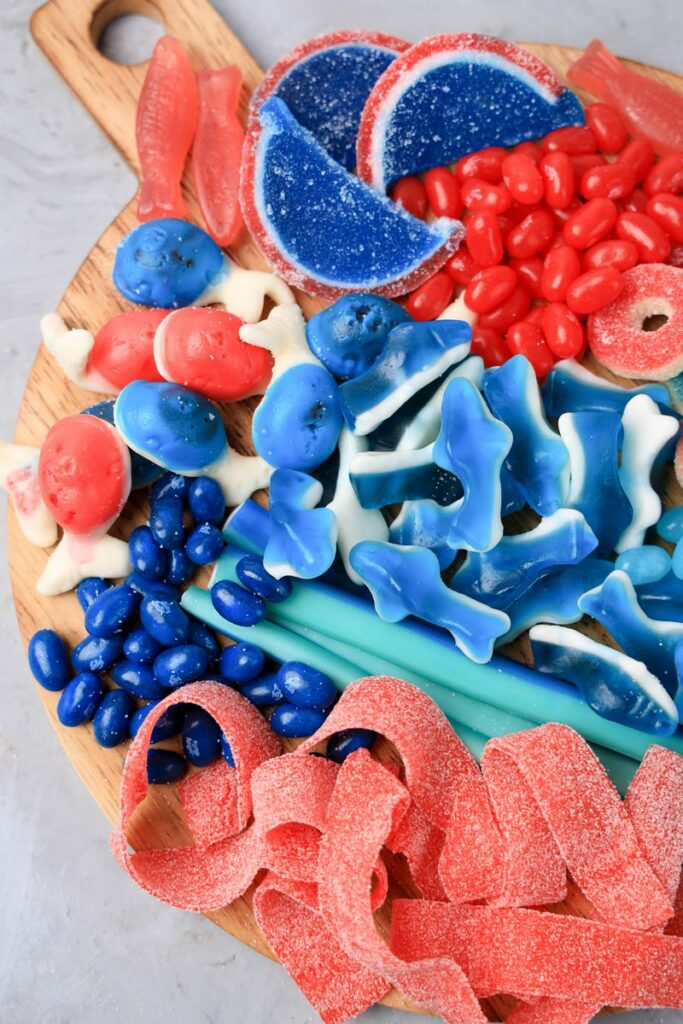 If you love the movie Jaws then this shark board is perfect for a movie night or Jaws party. Easy to make in just 10 minutes for a wonderful sweet treat. I mean after all a Jaws marathon is totally possible.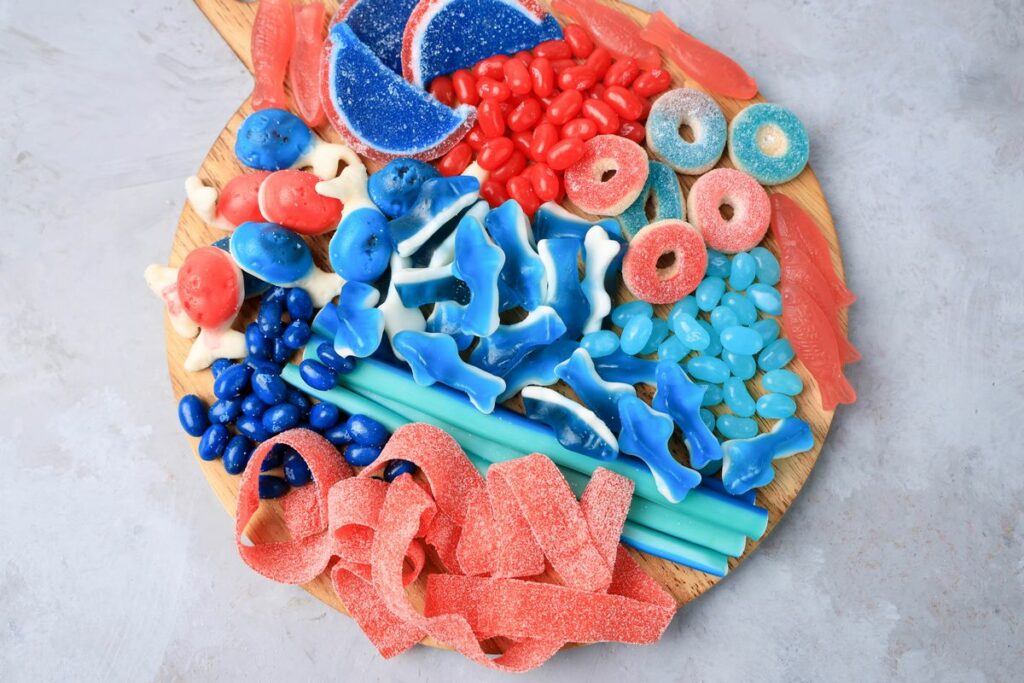 Check out more shark recipes below. Whether you love shark week or love shark scary movies these recipes aim to please. Fun on all accounts especially for a Jaws movie fan.
Shark Recipes: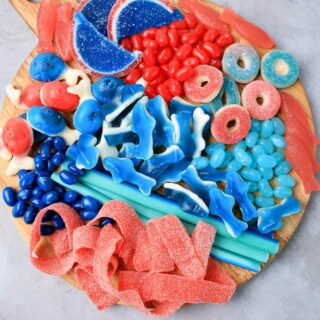 Shark Candy Charcuterie Board
Blue and red shark candy charcuterie board.
Ingredients
20

gummy sharks

7

gummy fishes

5

sour straw strips

5

watermelon blueberry candy filled straws

8

gummy whales

4

gummy blue rings

4

gummy red rings

3

fruit slices

20

red cinnamon jelly belly beans

20

blueberry jelly belly beans

20

berry blue jelly belly beans
Instructions
Place shark gummies and strips onto the board.

In different places on the board group the whales, blue and red rings, jelly beans, fruit slices, and fish around the board.

Make sure you have no open space. Serve!
Pin Shark Candy Charcuterie Board