Blue Shark Attack Cocktail
This post may contain affiliate links. Please read my privacy policy.
It's Shark Week this week on Discovery. It's a fantastic way to learn about shark safety, the marine habitats, and the conservation of our marine life. That doesn't mean it has to be boring. You can jazz up with a good Shark Week drinking game or a Blue Shark Attack Cocktail. Blue Shark Attack Cocktail contains rum, pineapple juice, blue curacao, and gummy blue sharks.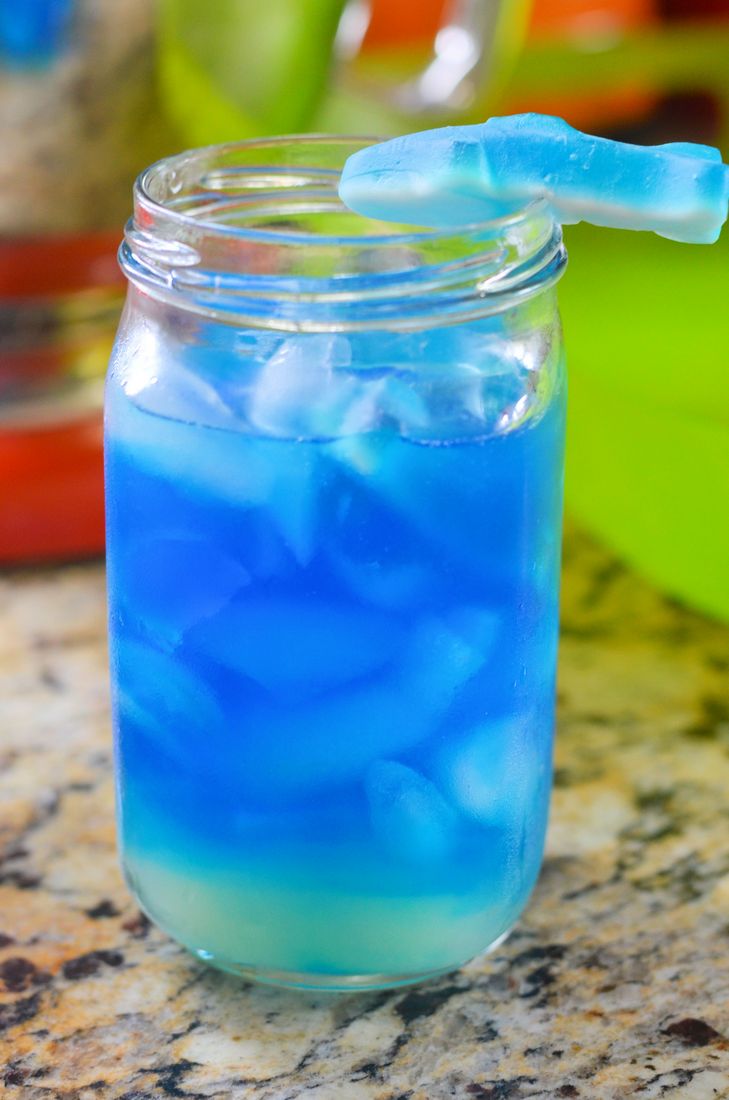 About Blue Sharks
Blue sharks are found in very deep waters. The blue sharks prefer cooler water. Blue sharks are often found in sub tropical areas. However, It isn't very often you will see one unless you are diving in the depths of the ocean.
Blue Sharks can grow up to 12.5 feet long. Atlantic blue sharks migrate across the Atlantic Ocean each year, following the warm Gulf Stream waters on their eastward trip.
They travel a circuit from the Caribbean Sea, along the coast of the USA, east to Europe, south to the African coast, and back to the Caribbean.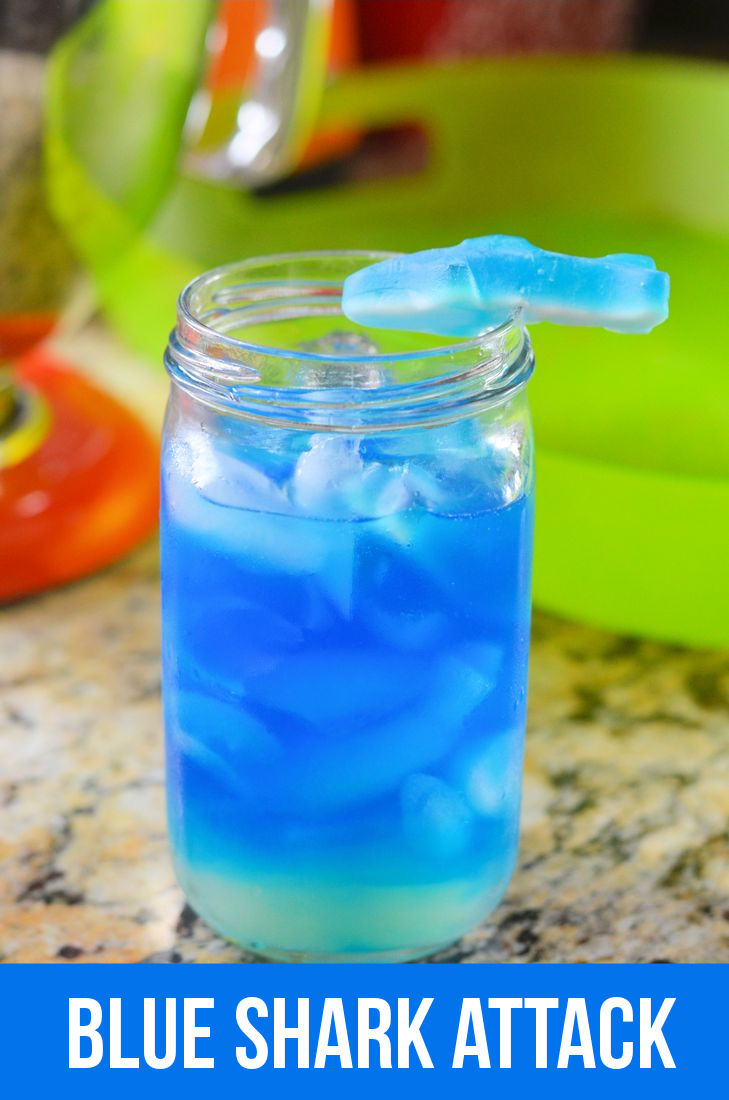 Blue sharks are considered to be dangerous. Therefore it is documented that blue Sharks are involved in numerous attacks on people every year. Hence some of the attacks have resulted in death due to the force of the jaws and teeth that this species of shark has.
Shark Week
We like to share some drinks while watching Shark Week. Mostly, we like to talk about the facts. We also discussed whether or not you would get in a glass box with a Great White Shark looking directly at you.
I don't think that I would classify that as something fun to do. How about you? Discovery's #SharkWeek is very important to the education of marine life.
I love to watch it to always learn more about what is in the depths of the ocean. What is your favorite part of Shark Week? Do you watch it all week long? I would love to know in the comments below!
BLUE SHARK ATTACK COCKTAIL
Blue shark attack cocktail contains rum, pineapple juice, blue curacao, and gummy sharks.
Ingredients
50

ml

mini bottle of blue curacao

2

shots of silver rum

1¼

cups

of pineapple juice

3 to 4

blue gummy sharks
Instructions
In a small glass, add ice and pineapple juice. Add in gummy sharks.

Add in the two shots of rum and blue curacao. You may stir and serve.
Blue Shark Attack Cocktail