This post may contain affiliate links. Please read my privacy policy.
Pina colada's is the summer drink of all time. Take that up a notch with these Pina Colada Jello Shots. Made with pineapple jello, coconut rum, shredded coconut, and topped with a maraschino cherry.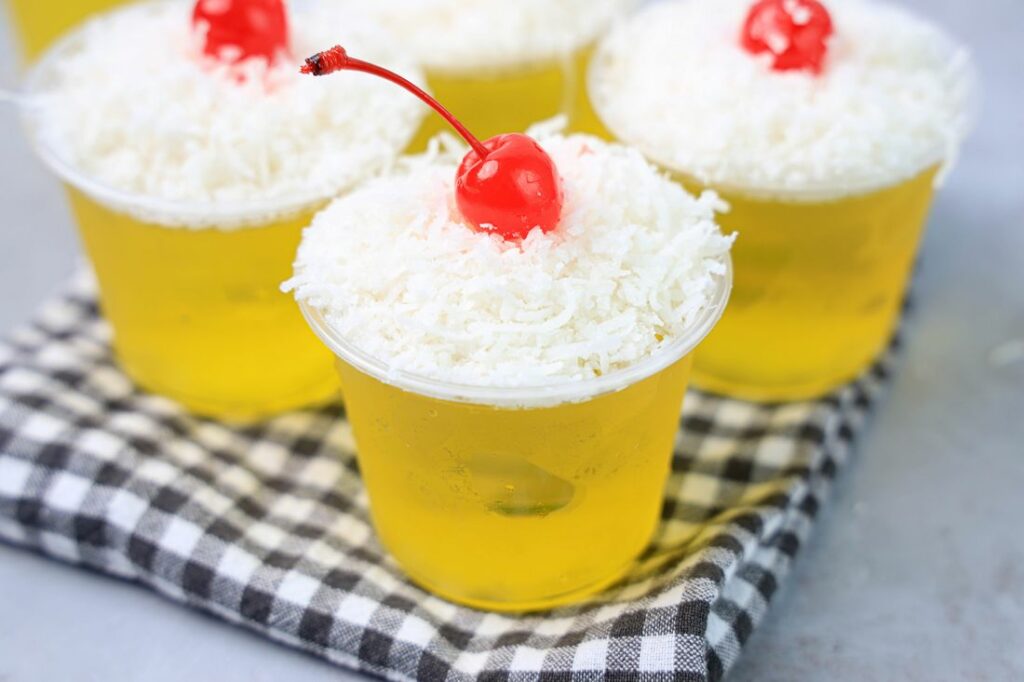 These colada jello shots remind me of the pina colada song. Perfect for summer parties in the sun. Easy to make ahead so they are ready to serve.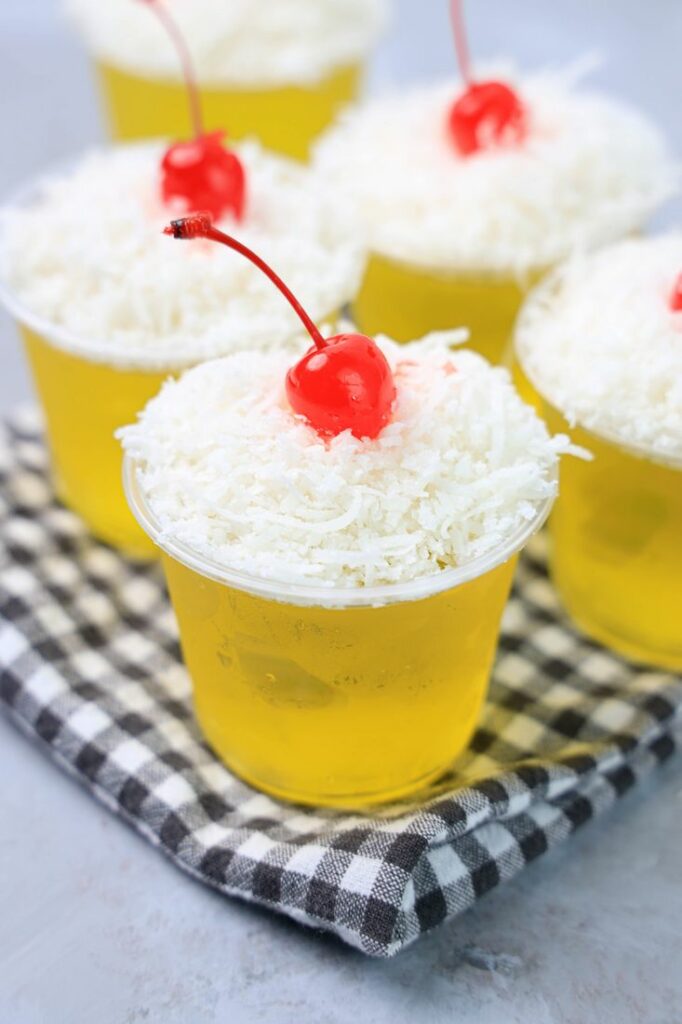 These jello shots remind me of the beach and the sun. I assure that the guests will love this jello shot as long as they like coconut. Make these a little bigger than the normal size shot.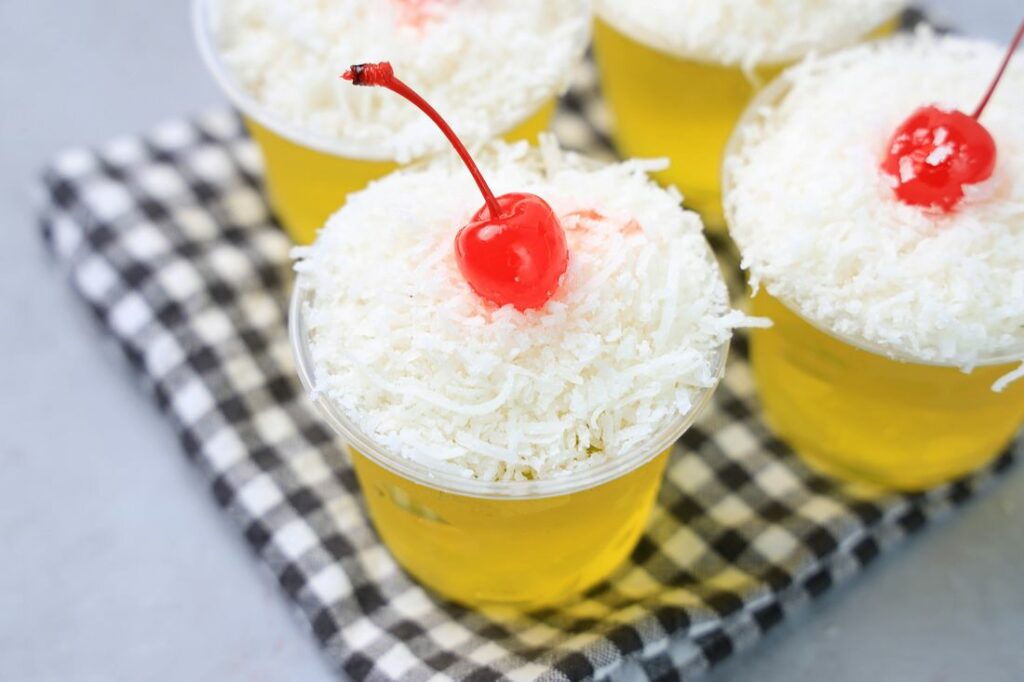 I make these in 5.5 oz. shot cups. Perfect for more of a dessert and less waste in those mini cups everywhere. These can be served up with a small appetizer spoon.
Make Pina Colada Jello Shots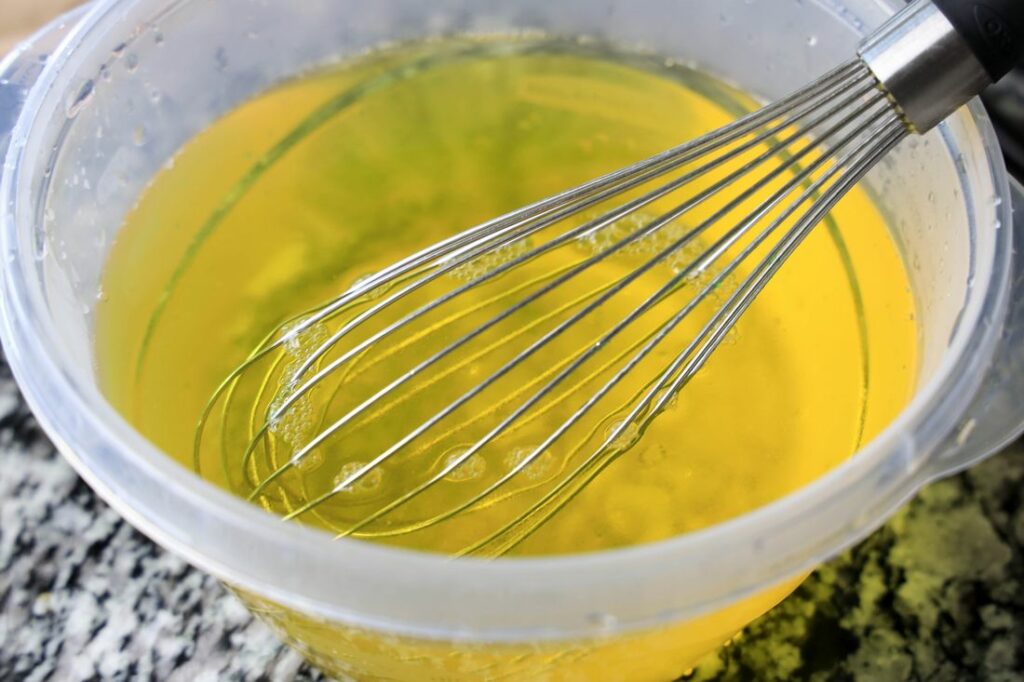 Heat water on the stove. Whisk the pineapple jello with hot water. Whisk in cold water and coconut rum.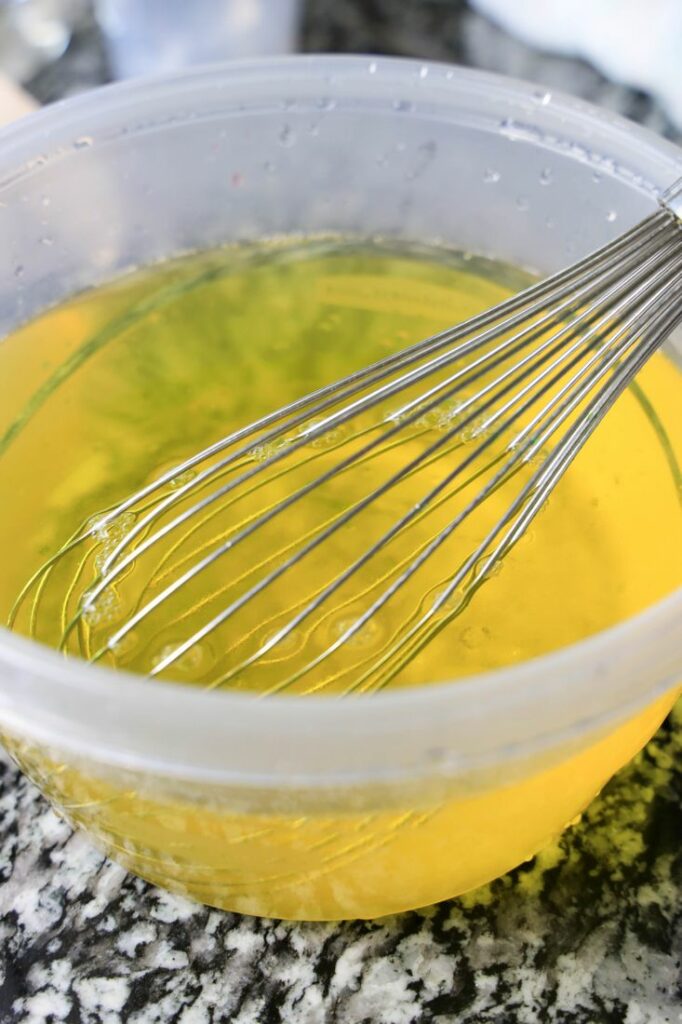 Pour the liquid into the 5.5 oz. cups or use the traditional 2.2 oz. cups. Place in the fridge overnight for the best results.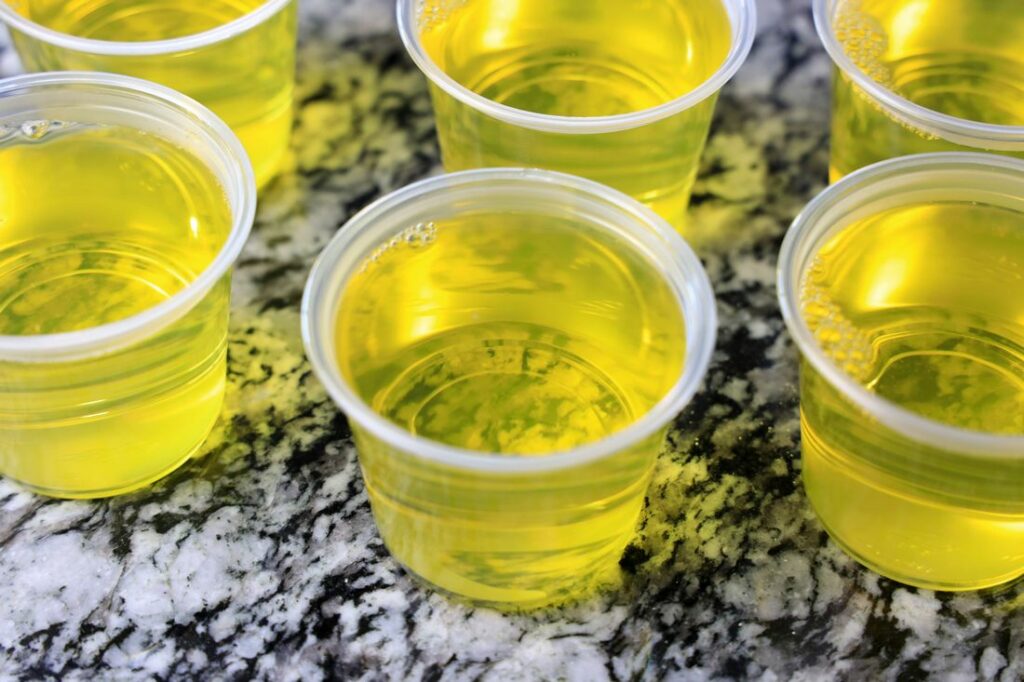 Non Alcoholic Version
If you would like to make these jello cups non alcoholic simply leave out the rum and replace with cold water. Let set overnight. They are just as good without the alcohol.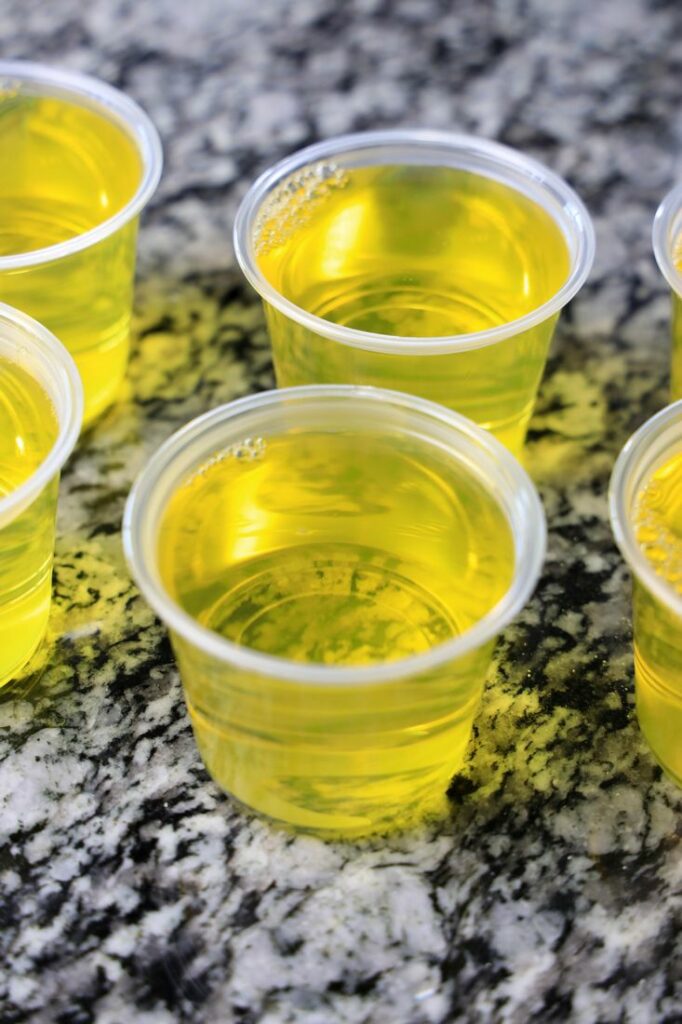 How Much Rum Should I Add
Adding 1/2 cup of coconut rum in place of the water is perfect when it comes to flavor. If you want the cups a bit stronger than you can replace with one cup coconut rum and one cup water. I use the 1/2 cup method.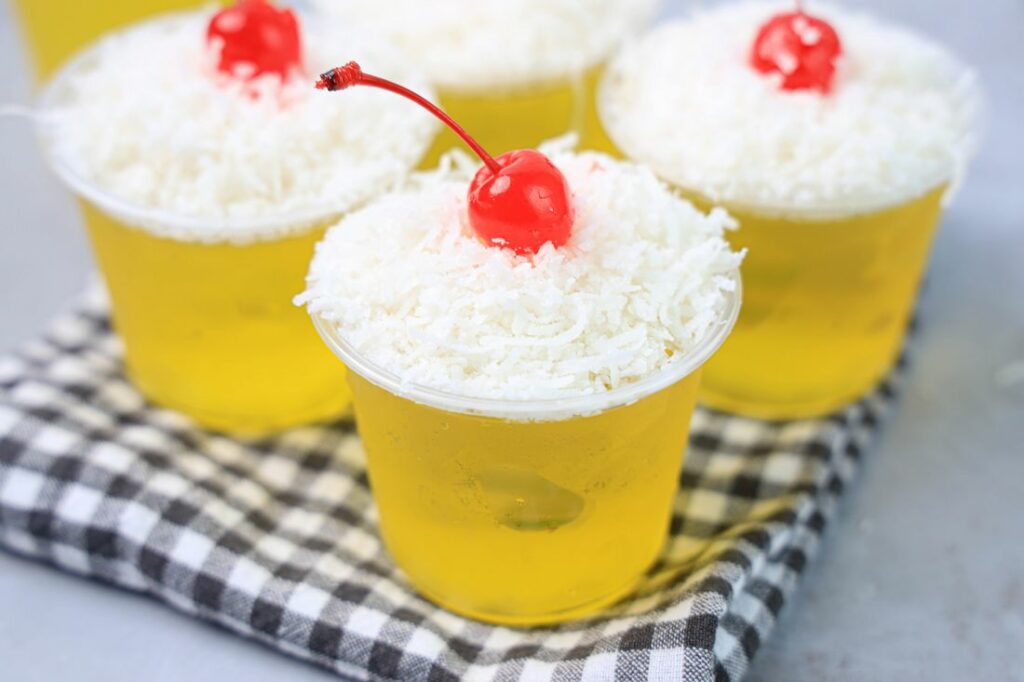 Please drink responsibly. I like to use these pina coloda jello shots as a nice dessert. It keeps people from devour a bunch of small ones and having to sleep on my couch.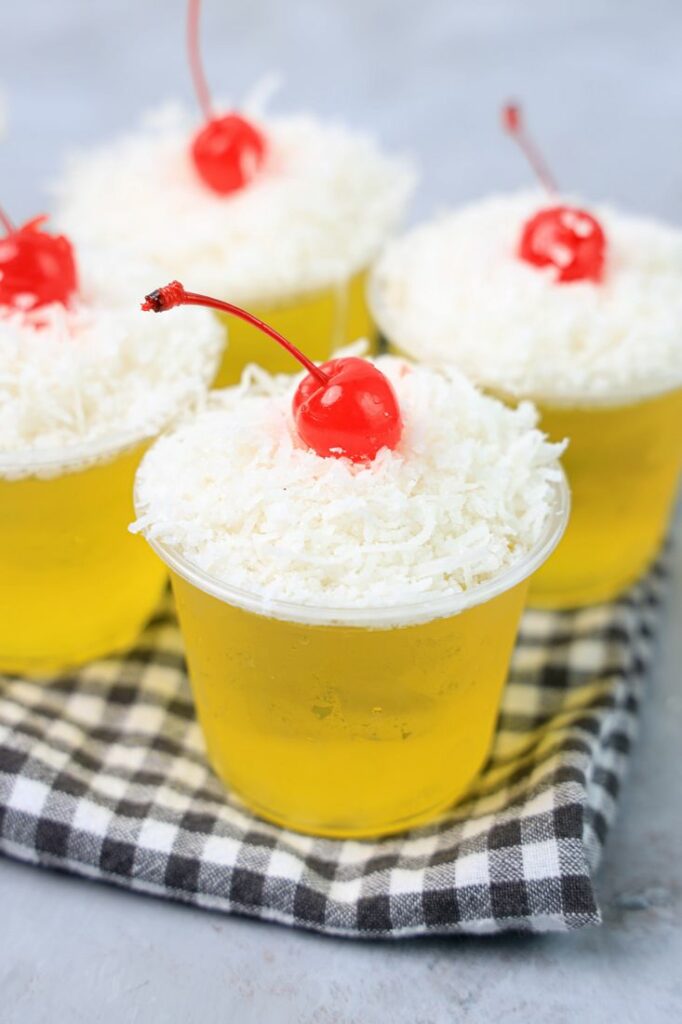 Check out a few more jello shot recipes below. We love to make jello cups for guest for any party. Stay tuned for more recipes.
Jello Shot Cup Recipes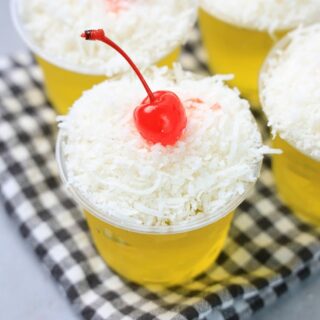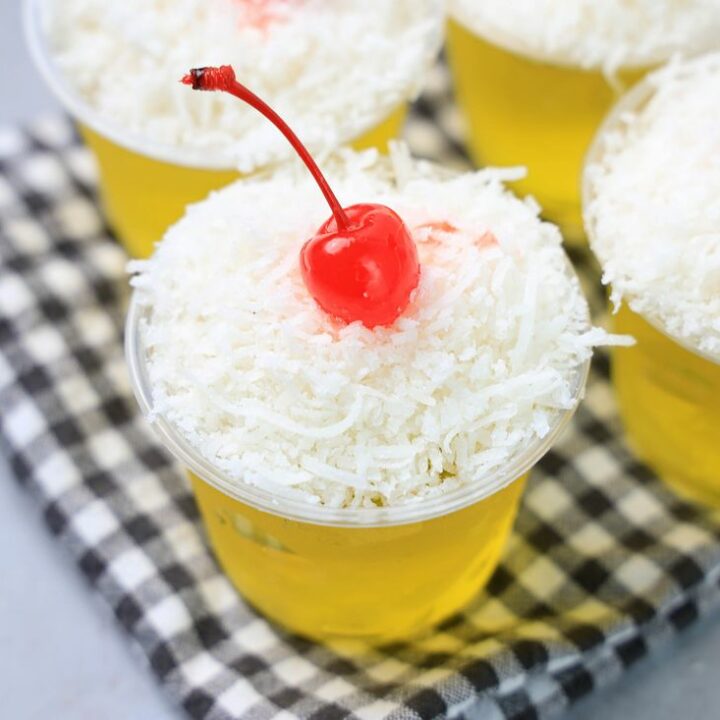 Pina Colada Jello Shots
Pineapple rum jello shots topped with coconut and a cherry
Ingredients
6

oz.

box pineapple jello

or two small boxes

2

cups

hot water

1 1/2

cups

cold water

1/2

cup

coconut rum

2

cups

shredded coconut

7

maraschino cherries

if making in smaller cups more cherries
Instructions
Boil two cups water. Mix together two cups boiling hot water with jello package. Whisk well.


Add one and one half cup cold water and half a cup coconut rum to the bowl. Whisk well.


Pour into jello shot cups. Place on tray and put into the fridge for four hours or until set. 24 hours overnight is best for them to set fully.


Top with shredded coconut and maraschino cherries.

Pin Pina Colada Jello Shots: