Strawberry Champagne Jello Shots
This post may contain affiliate links. Please read my privacy policy.
Ever wonder what to do with that left over champagne on New Year's Eve? Planning a New Year's Eve party and looking for the perfect shot. Strawberry Champagne Jello Shots are the perfect item to add to your New Year's Eve party idea list.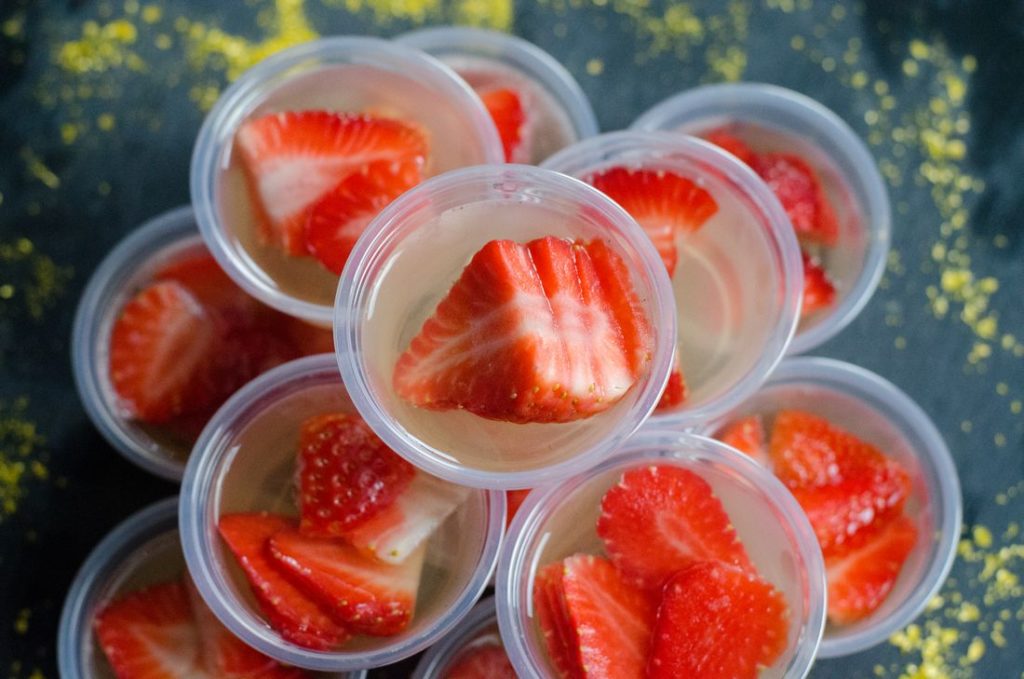 A few years ago, I decided to start saving the left over champagne and use it for things like cupcakes and icing. Hence, this year my idea was why not a jello shot.
The strawberries enhance the flavor of the champagne which is why these jello shots work so wonderfully! I like to sliced the strawberries into the jello before it sets. Gives a beautiful display.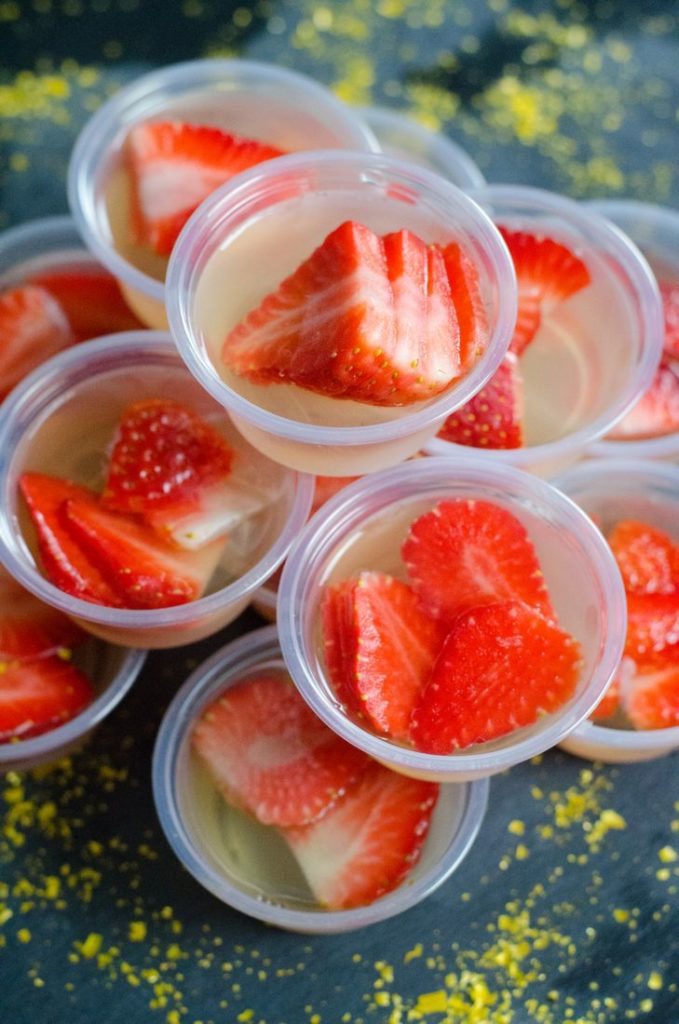 Additionally, if your guests hate the taste of champagne making these jello shots with champagne and ginger ale will change the flavors all together. Now they have some thing to drink or rather shoot at midnight.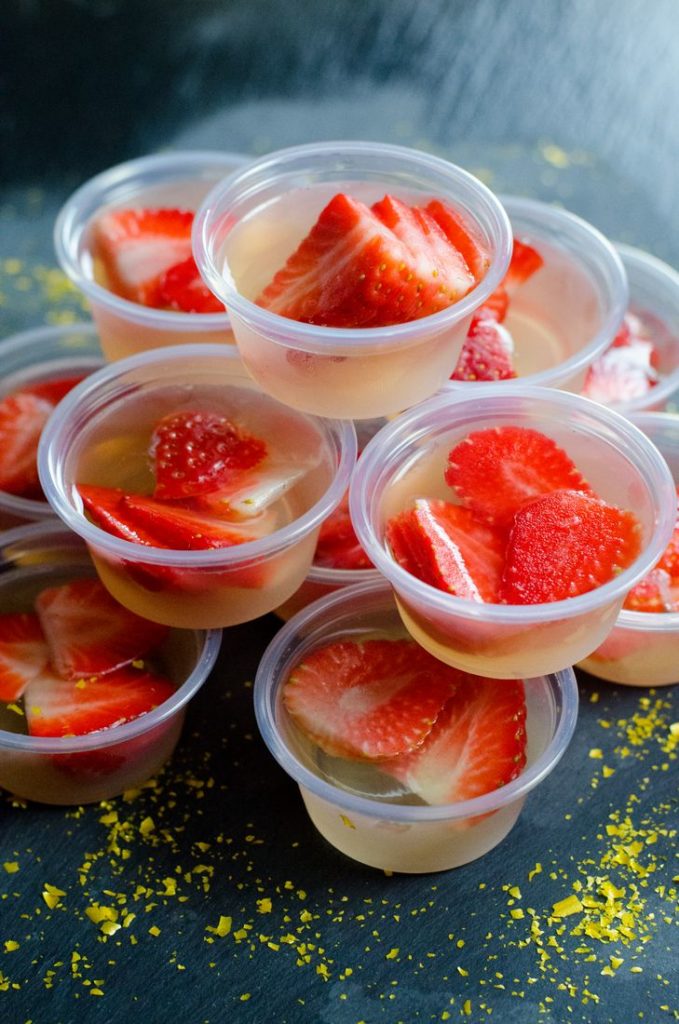 For instance, just before the ball drops pop these out of the fridge to serve at your New Year's Eve Party. Lastly, these Strawberry Jello Shots can be topped with whipped topping or gold edible glitter.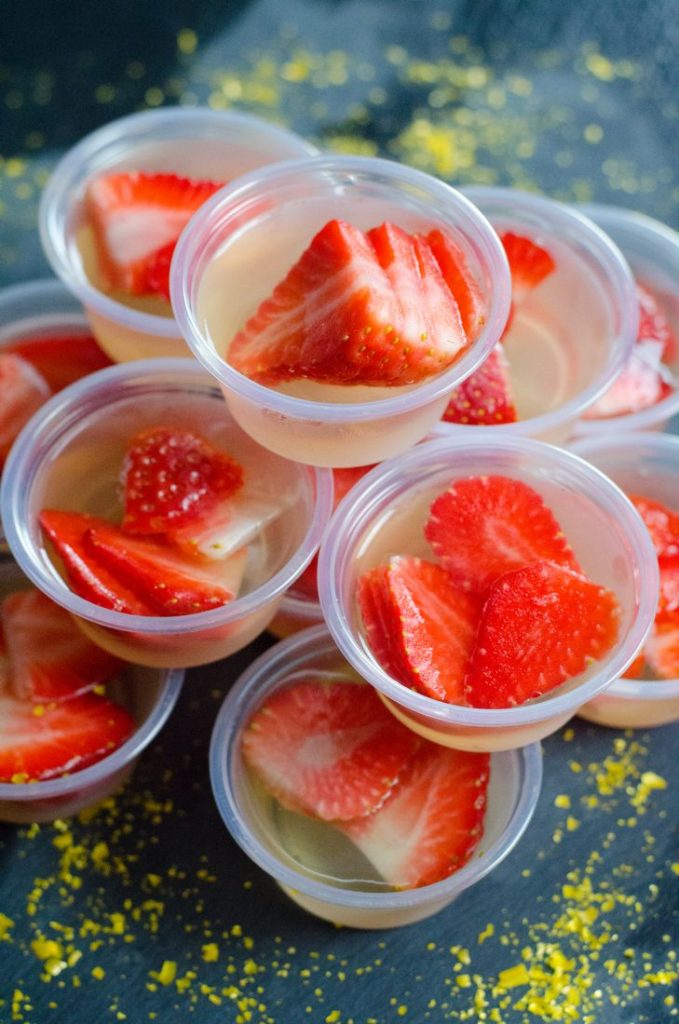 Serve them up at Valentine's Day, weddings, bridal showers, and so much more! The strawberry jello shots are perfectly elegant for any occasion!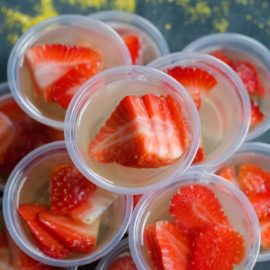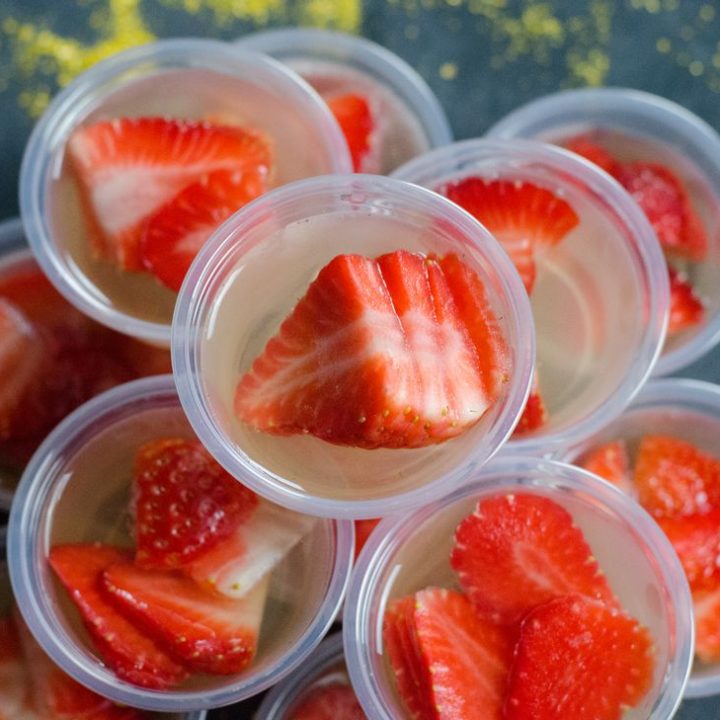 Strawberry Champagne Jello Shots
Strawberry Champagne Jello Shots with ginger ale, strawberries, lemon, and champagne.
Ingredients
1

cup

champagne

2

tablespoons

lemon juice

1 1/2

tablespoon

sugar

2

envelopes knox gelatin

1

cup

ginger ale

10

fresh sliced strawberries
Instructions
Slice strawberries and place about four slices each into the cups.

In a sauce pan, add in champagne, sugar, and lemon. Sprinkle in gelatin while whisking.

Bring just barely to a boil while whisking then turn off heat and remove pan. 

Pour in ginger ale and let the bubbles fizz out. Pour into liquid measuring glass once the bubbles are gone.

Pour into each jello shot cup until strawberries are almost covered.

Place in fridge for 3 to 4 hours until solid. 
Amazing Jello Shot Recipes:
Pin Strawberry Champagne Jello Shots: