This post may contain affiliate links. Please read my privacy policy.
Tis the season for all things peppermint! Peppermint candy fudge is simple to make and great for the holidays. Make ahead and gift for those on Santa's list whom love peppermint.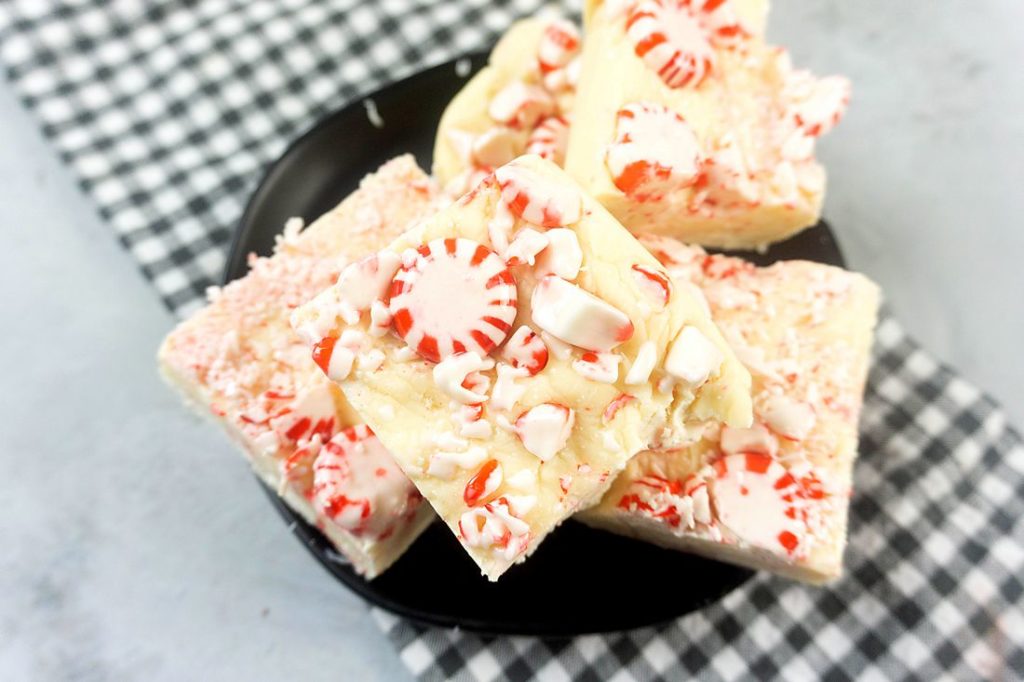 My family loves peppermint! I will be honest I eat it on a very rare occasion. This peppermint fudge was a easy way to make some goodies to gift to family and neighbors.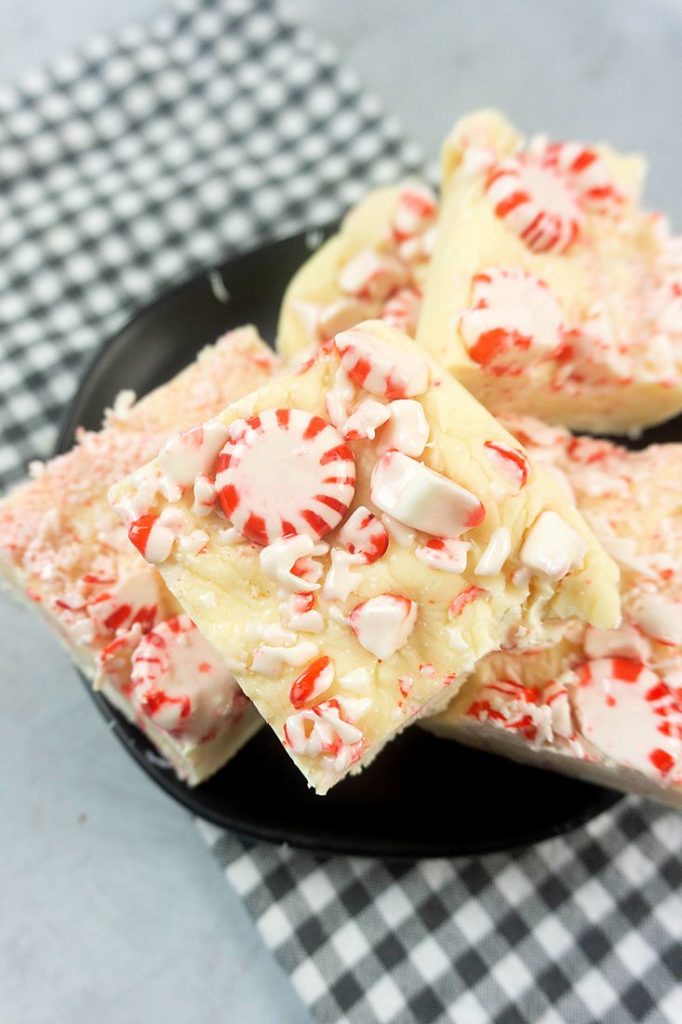 I love fudge that's easy to make. Simple ingredients without having to over spend. This peppermint candy fudge makes enough to spread out. Cut it into smaller bite size squares when gifting.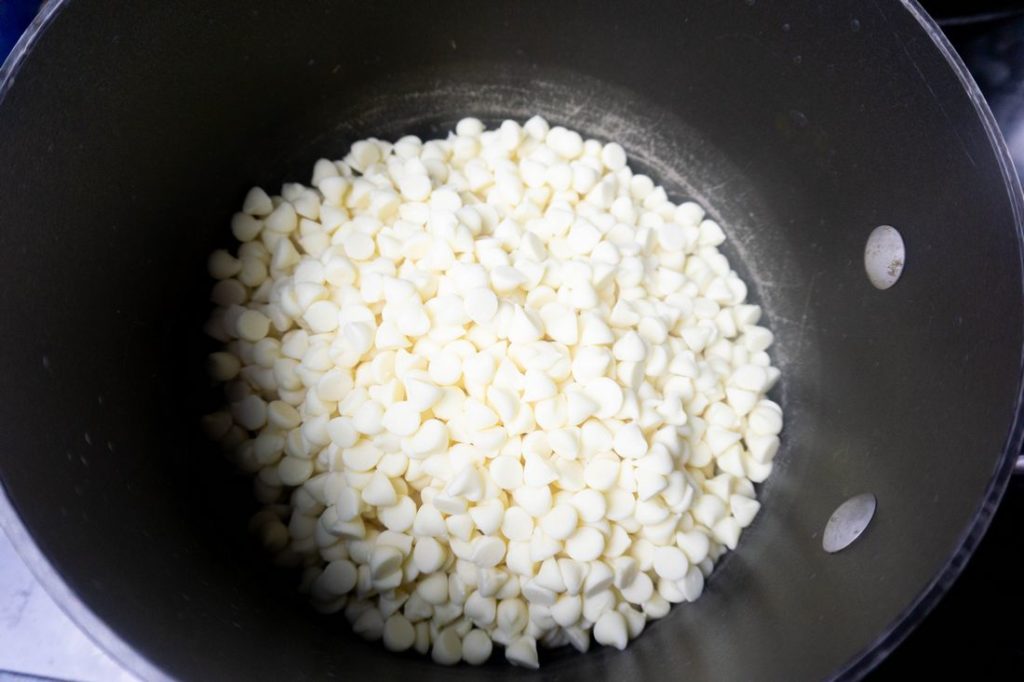 First add the white chocolate to a pan. Turn it on low heat as you want to melt this slowly so it doesn't burn. Stir in the sweetened condensed milk.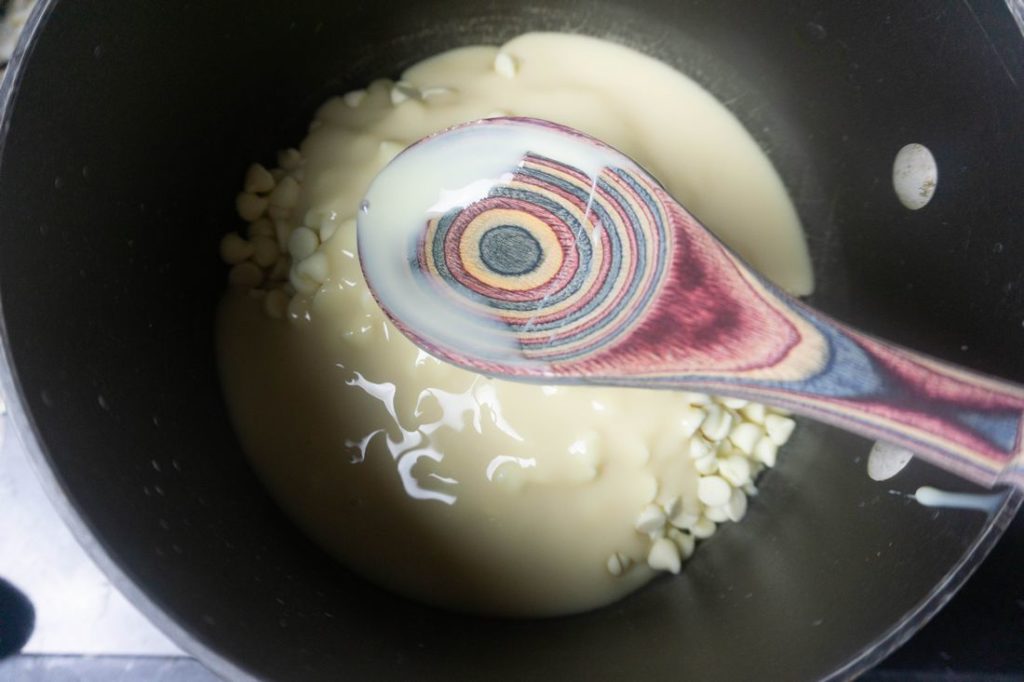 Melt it down slowly while stirring often. The fudge can burn so make sure not to walk away and to watch it. Stirring is key to keeping any parts from getting overly hot.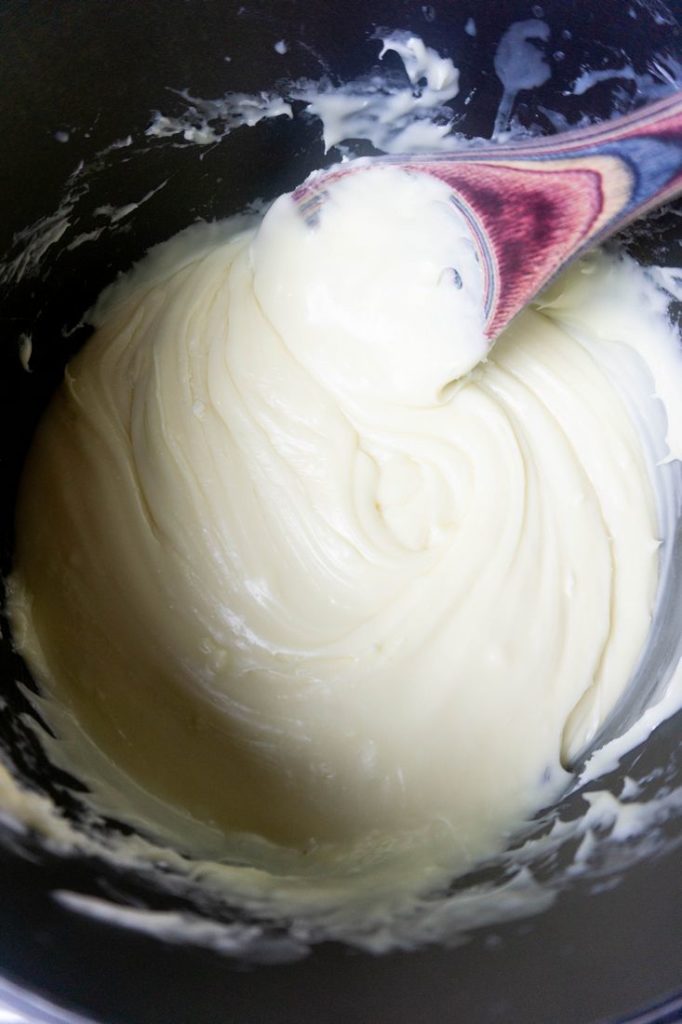 Crushing Peppermint Candies
Once the peppermint fudge is melted it is time to add the crushed peppermint. Unwrap and place the candies in a zip lock bag. Use either a rolling pin or a kitchen mallet with the flat side to crush the candies. The smaller the better.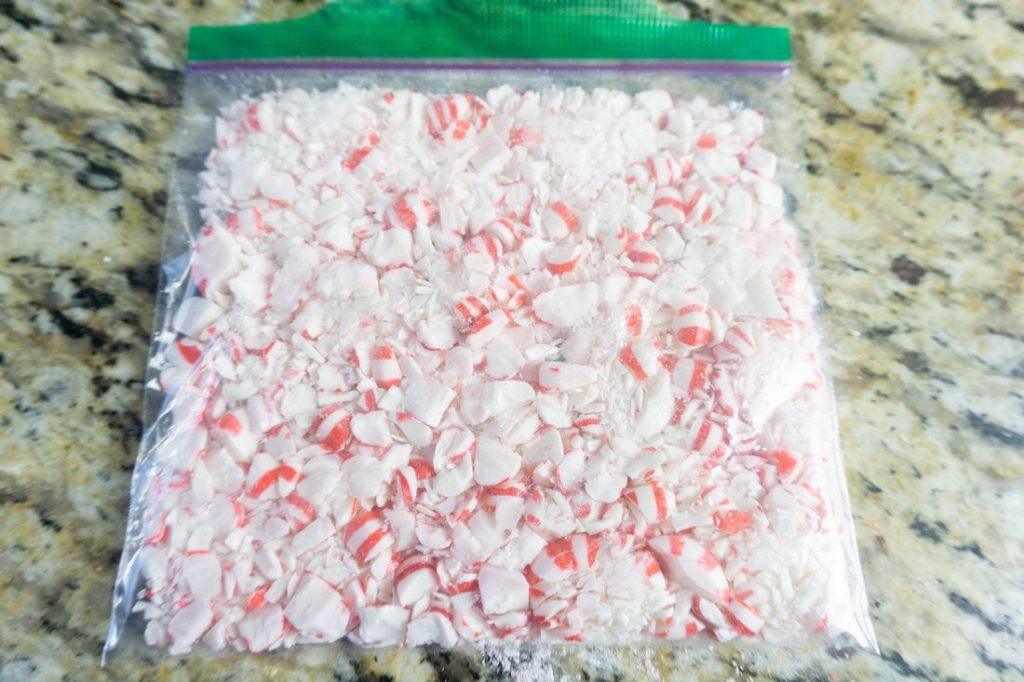 Sprinkle half of the crushed candies into the fudge chocolate mixture and stir well. Now it's time to add it to the pan. I like to line the pan with parchment paper. You don't have to but I find it easier to remove and cut after freezing.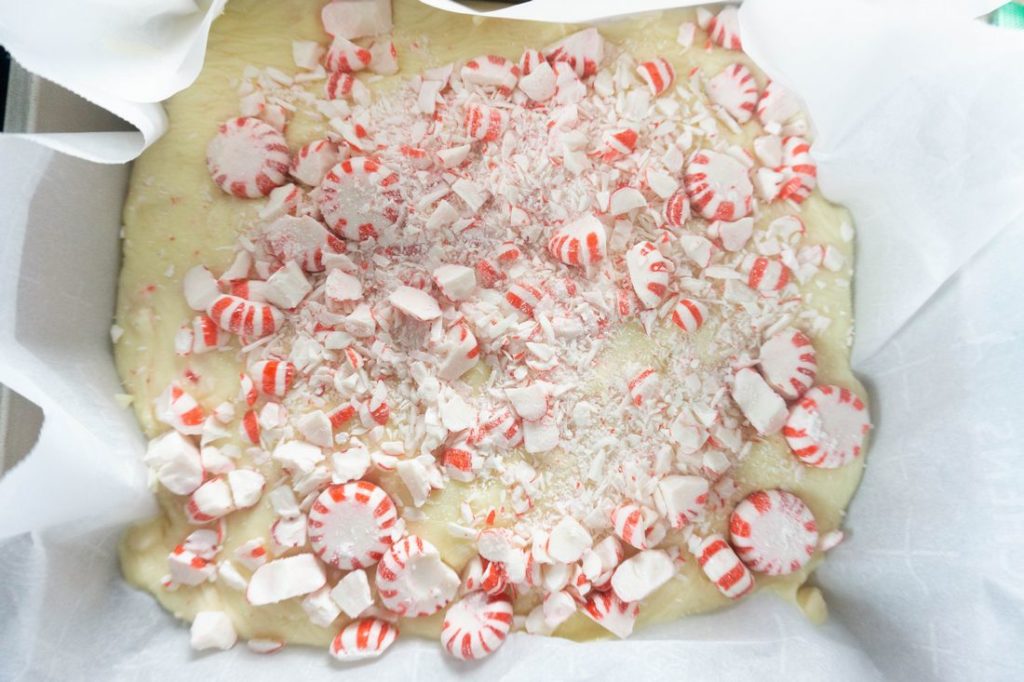 Place it in the freezer for about an hour. Once the fudge comes out of the freeze let sit about 5 minutes then cut into pieces. I cut them into bite size pieces when gifting. It's easier for the person your gifting to.
I store the peppermint fudge in a air tight container like glad or zip lock. Place them in freezer until ready to use. They warm up to room temperature pretty fast. Just take them out the morning before the afternoon you want to serve them.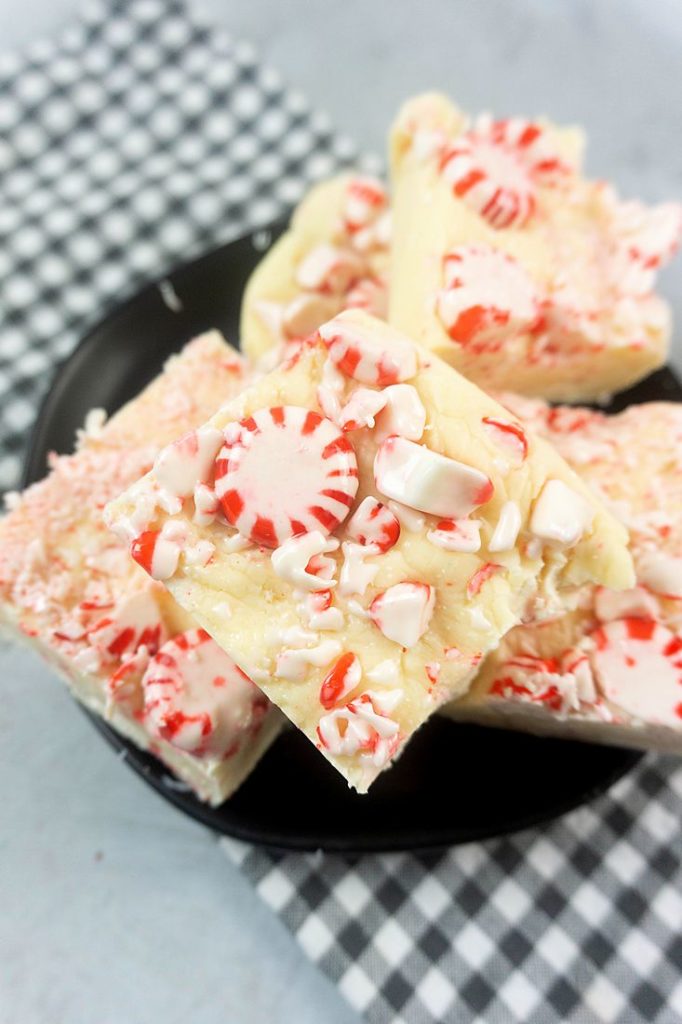 Below I am going to share with you a few other recipes to make alongside this peppermint candy fudge for gifting. I love gifting sweets for Christmas!
Giftable Sweets: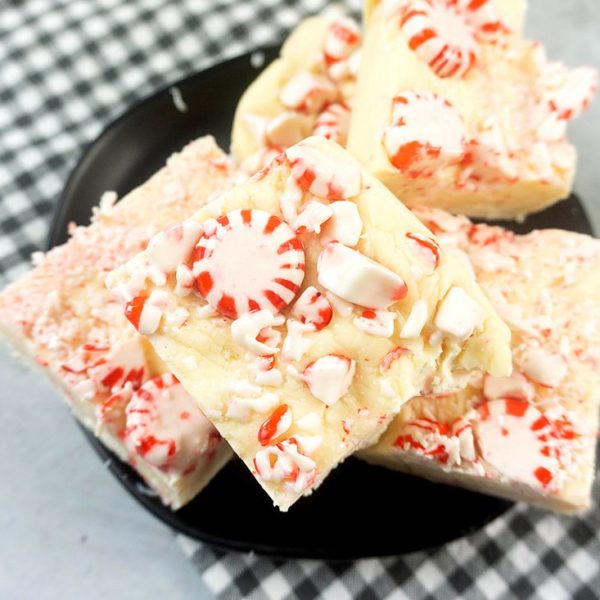 Peppermint Candy Fudge
White fudge with peppermint candies.
Ingredients
2

Bags – 12 oz. each – White chocolate chips

14

oz.

can sweetened condensed milk

1

bag peppermint candies; crushed
Instructions
In a sauce pan on low heat, add in white chocolate chips and sweetened condensed milk. Stirring often until chips are fully melted. Be sure to stir and keep it low so it doesn't burn.


Stir in half the peppermint candies. Line a 8×8 or 9×9 baking pan with parchment paper. Place the fudge into the pan. The thicker you make it the thicker the fudge will be.


Press the rest of the crushed candies on top of the fudge. Place the fudge in the freezer for one hour.


Remove and cut fudge into pieces. Keep in the fridge/freezer. If you would like it to keep for longer keep in the freezer in a container until ready to serve then thaw in the fridge.
Pin Peppermint Candy Fudge