Salted Caramel Chocolate Espresso Bombs
This post may contain affiliate links. Please read my privacy policy.
Do you know a coffee lover? Salted caramel chocolate espresso bombs are great to gift any coffee enthusiast. Filled with instant espresso and drizzled with salted caramel just drop into hot coffee or hot water.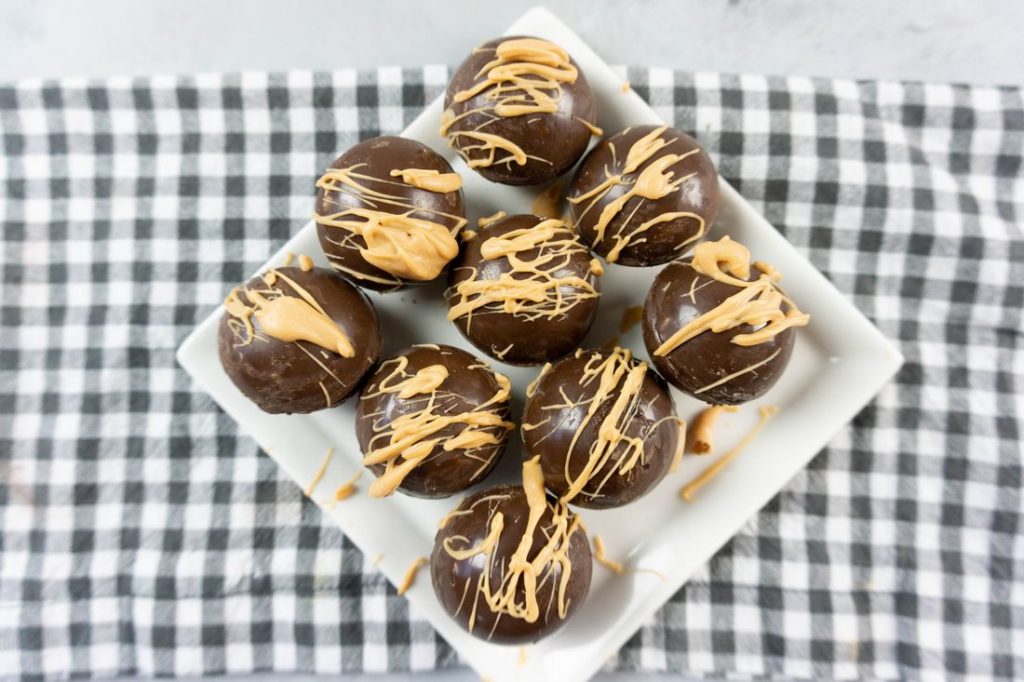 The espresso bombs will dissolve into salty, chocolatey goodness into your coffee or hot water. Stirring them into coffee is for someone that likes strong coffee. If you don't then stir them into water for weaker results.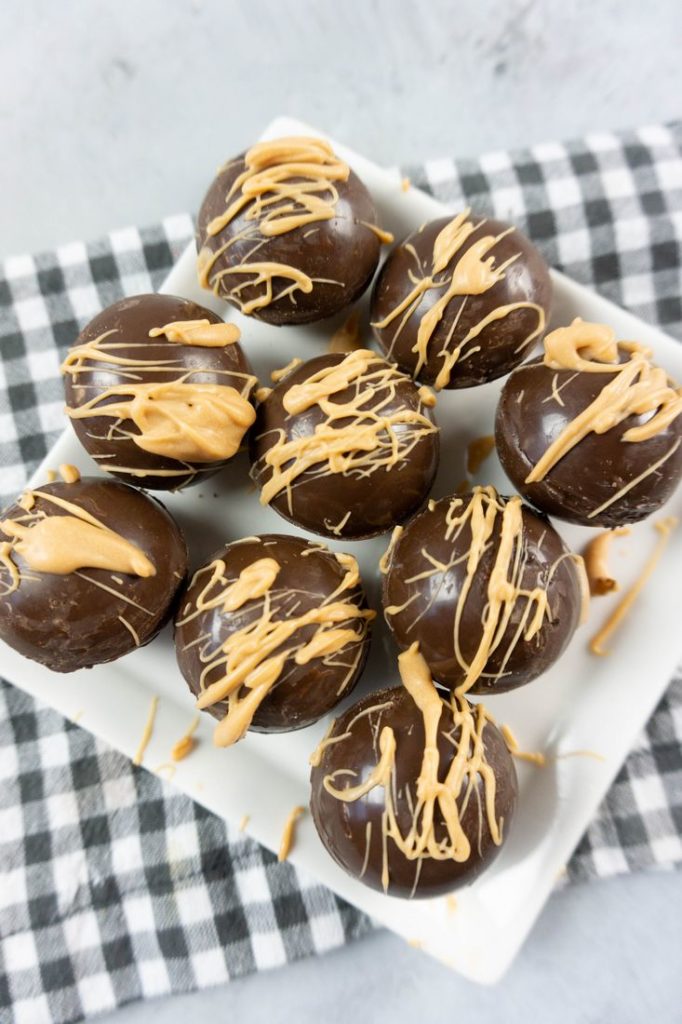 These salted caramel bombs are so easy to make. I used a small dome mold and some instant espresso. The small dome mold is a must. The larger mold isn't great for fitting into coffee mugs.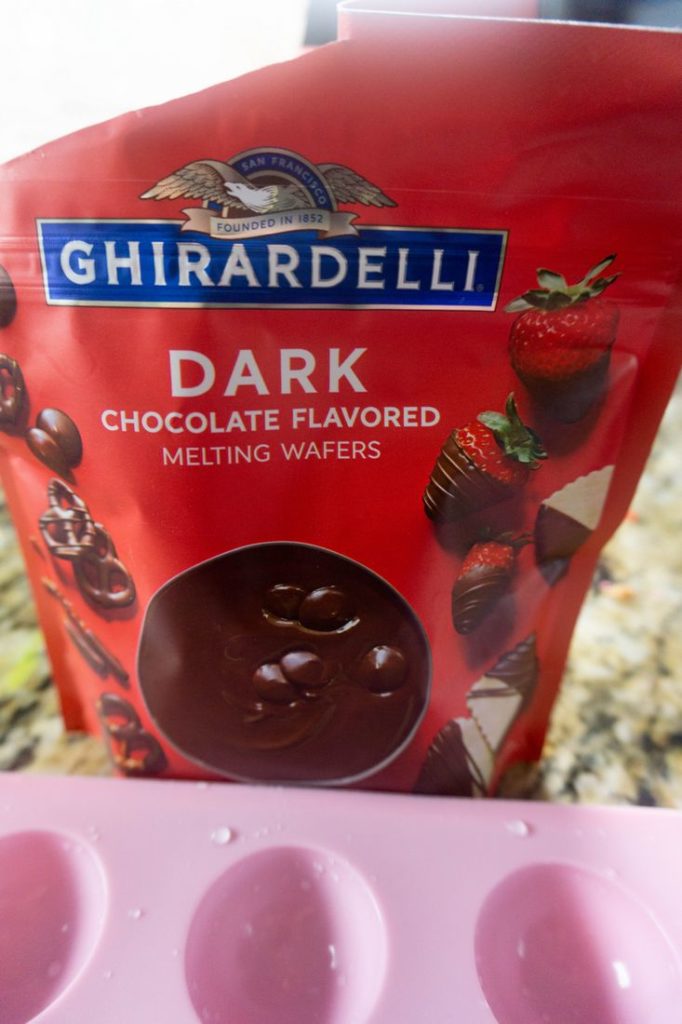 First, melt the chocolate wafers via the directions on the bag. For these I used a good chocolate like Ghirardelli's and not candy melts. I just prefer better chocolate when I am drinking it the coffee.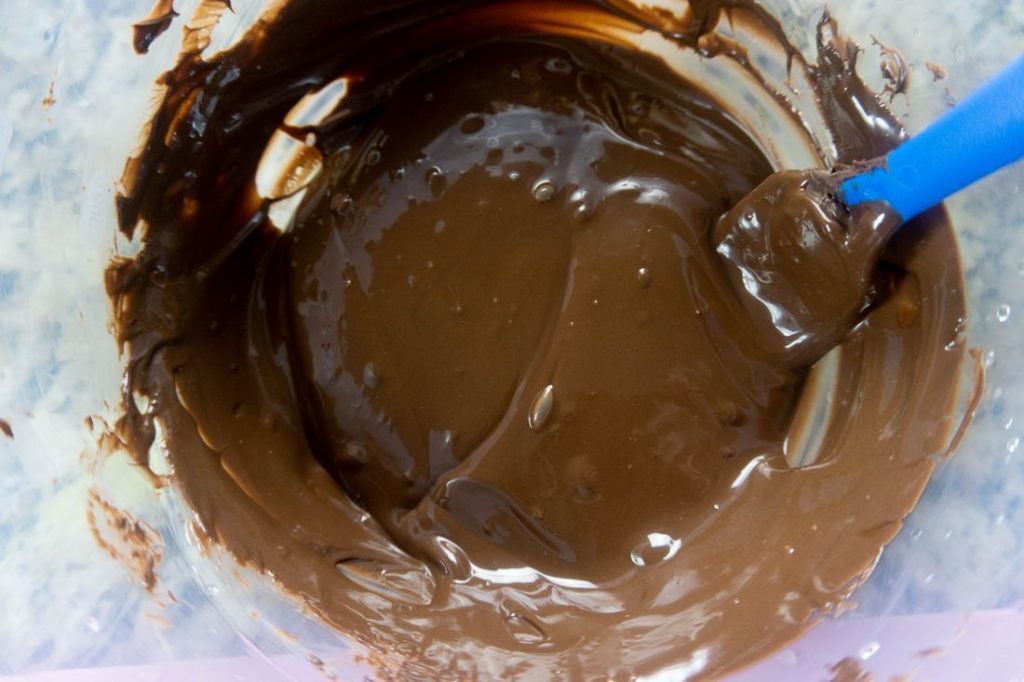 Melting Chocolate Wafers:
Always start with the directions on the back of the bag. Each microwave is different. My half power on my microwave is not as hot so I have to microwave these at half power a little longer. Just do it in increments to get the best melted results or the chocolate could lump and burn.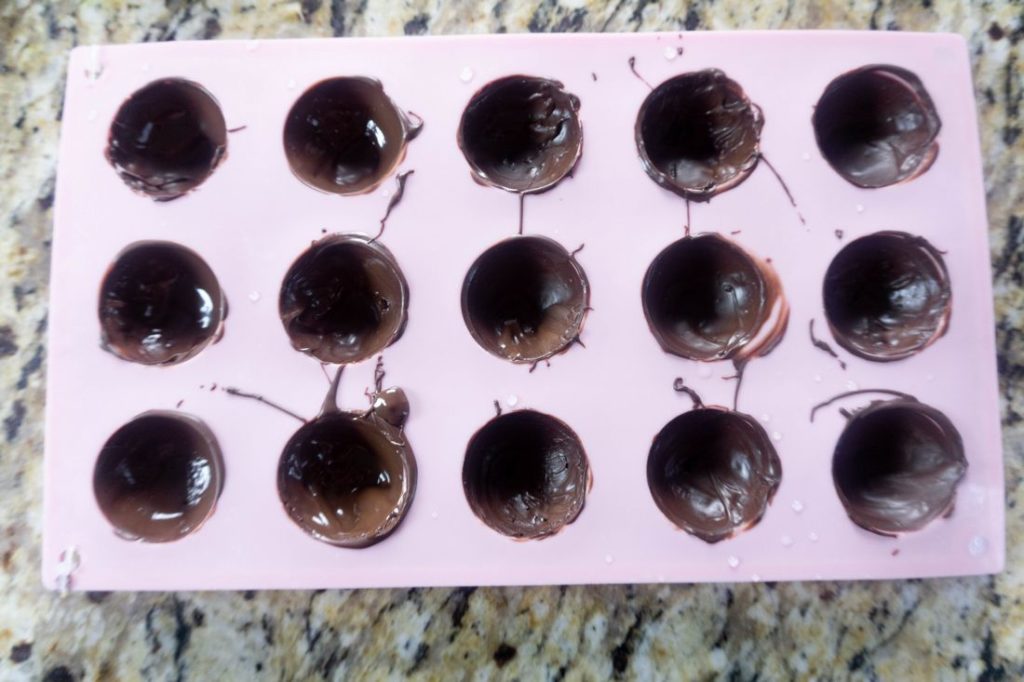 Tips for Molding Chocolate:
When it comes to working with the small dome mold there is a few tips to get it right. Don't coat twice unless you can see through to the mold. Just coat the dome with the back of a spoon. This allows it to coat more evenly. Freeze the chocolate for 10 minutes then check. See the silicone then patch those areas with chocolate and re freeze.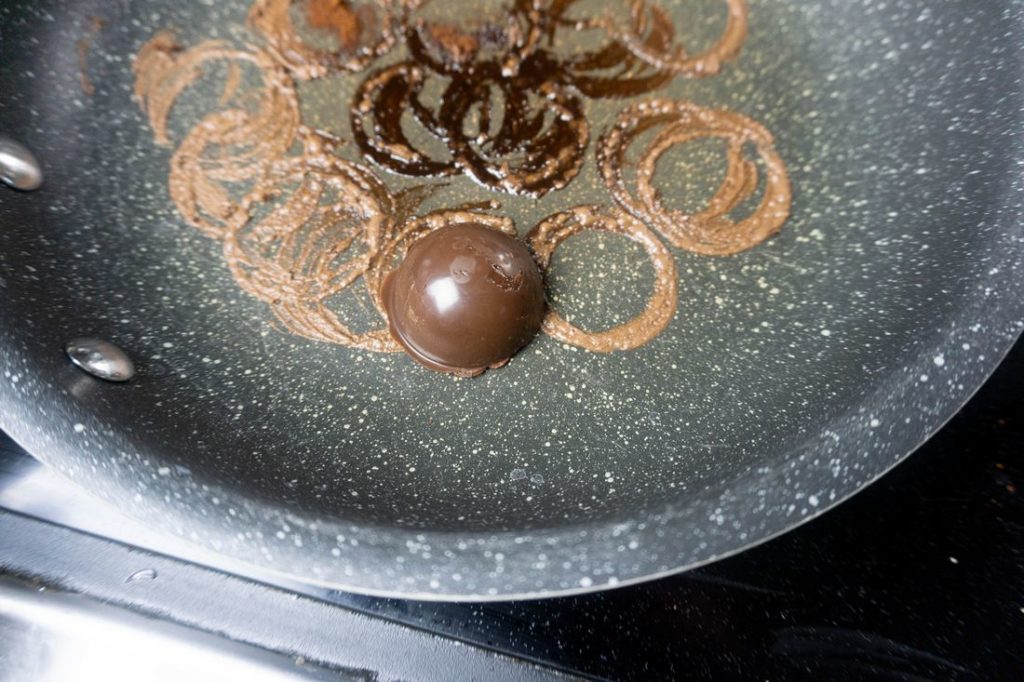 I always get ask how to you make them even. Look at your molds place sizes of edging together. Melt them to make sure they are flat and then this also helps them seal. Work fast when putting the espresso inside and melting to seal them together.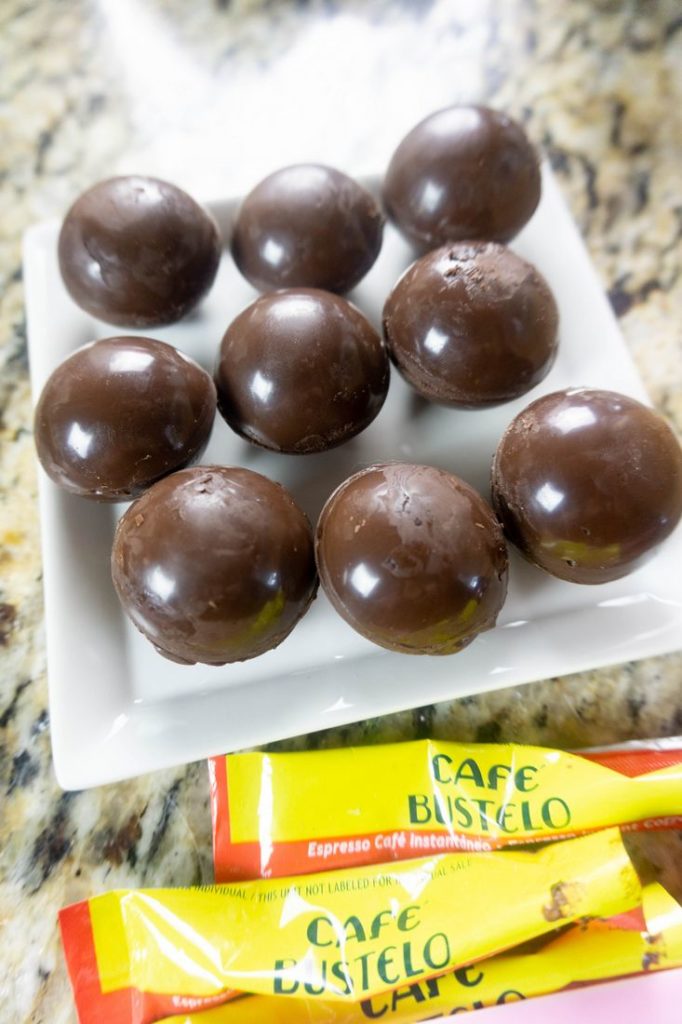 I use Cafe Bustelo for the instant espresso as it's a good brand for those that like instant espresso. After the balls are sealed I then melt the salted caramel by sweet tooth fairy and drizzle it over the top.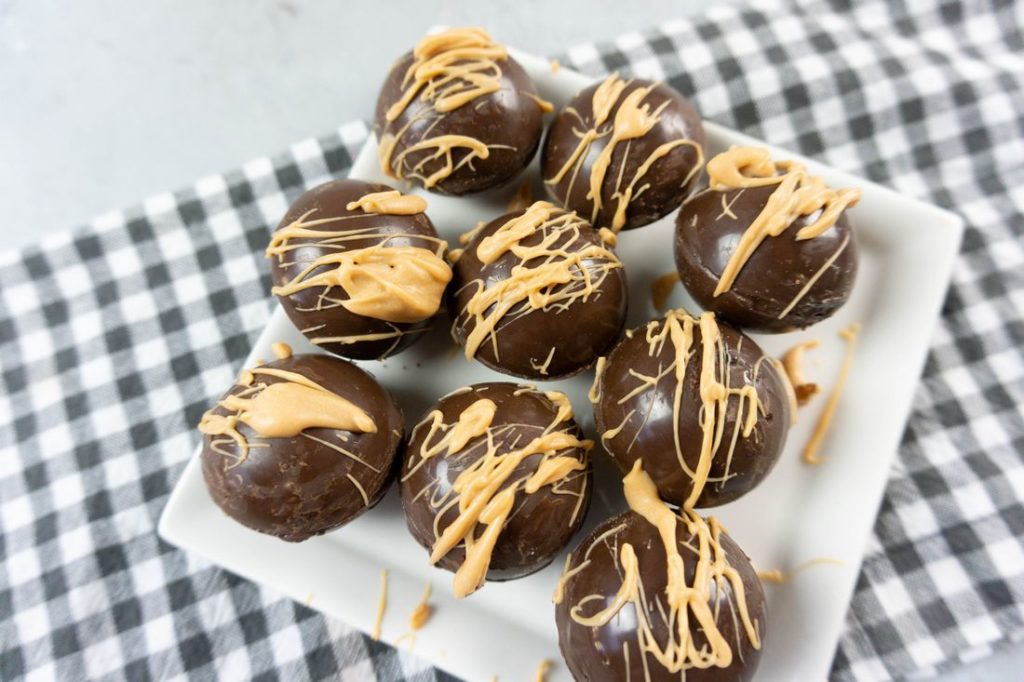 These are a great gift year round for someone who loves to drink coffee or espresso. Make them and store them in a container in the fridge. I like to use an airtight container.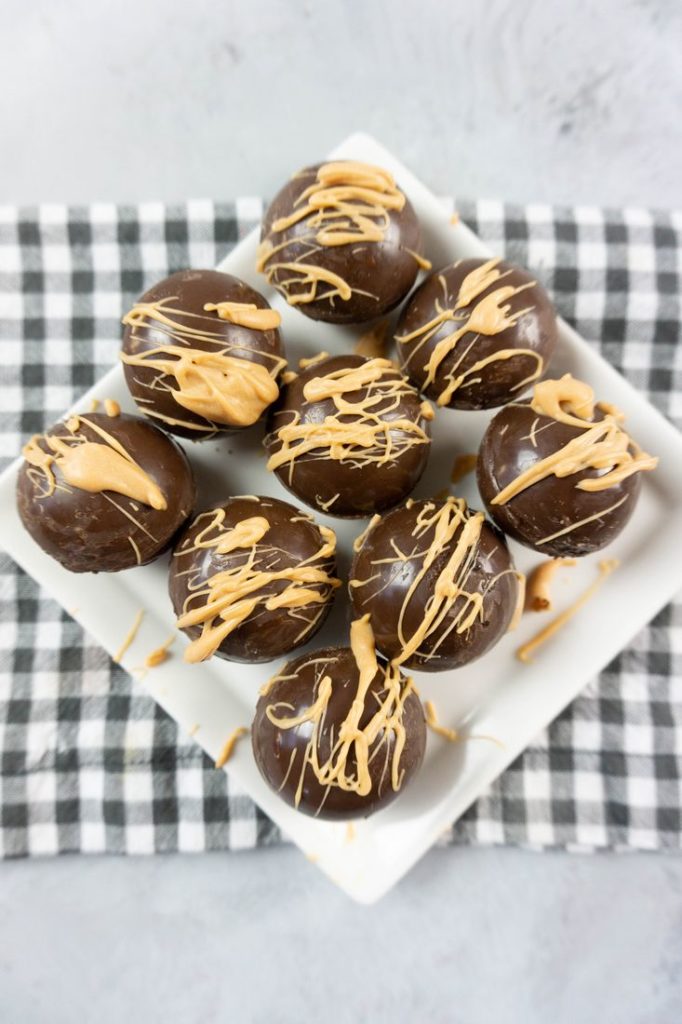 I just use one with a gold or silver lid and tie some ribbon around the container. Makes for a easy homemade coffee gift with these salted caramel chocolate espresso bombs. Check out a few more bombs you can make below.
Hot Chocolate Bombs: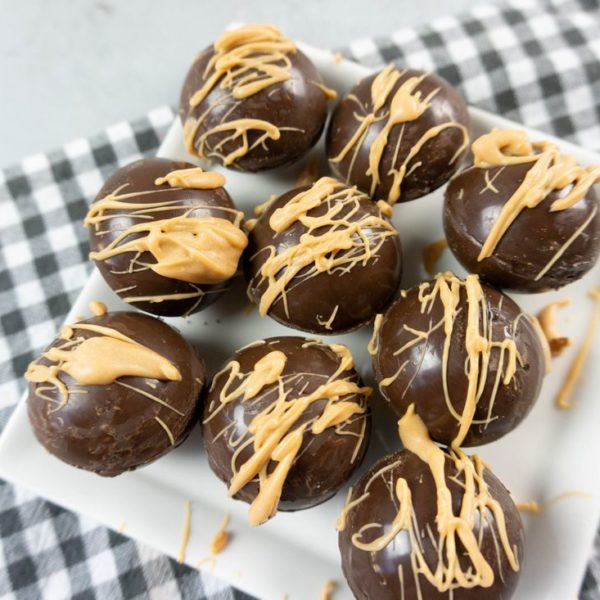 Salted Caramel Chocolate Espresso Bombs
Chocolate espresso bomb drizzled with salted caramel.
Ingredients
1

bag Ghirardelli's dark chocolate melting wafers

1/2

cup

salted caramel candy melts

sweet tooth fairy

3

individual packages café bustelo instant espresso
Instructions
Melt chocolate wafers as directed on the package. Coat each small dome mold with chocolate. Make sure to coat it enough that the mold cannot be seen through the chocolate. Place in freezer for 10 minutes.


Remove from freezer and slowly remove the domes from the mold. Carefully not to break them.


In a skillet, heat it to low heat and place the open side of the dome down to slightly melt it and even out the edge. Fill with a little espresso and repeat to the other side of a dome and place on top. Make sure to line up the edges.


Melt salted caramel as directed on the package and drizzle with a knife over the bombs.


Serve with hot water or coffee. Just pop the bomb into a cup and stir.
Pin Salted Caramel Chocolate Espresso Bombs