Texas Frightmare Weekend Perfect Horror Gift
This post may contain affiliate links. Please read my privacy policy.
Are you looking for the last minute gift that any horror fan would love? Have you heard of Texas Frightmare Weekend? If not, then you need to keep reading as we will tell you all about Frightmare and why your horror freak needs a ticket!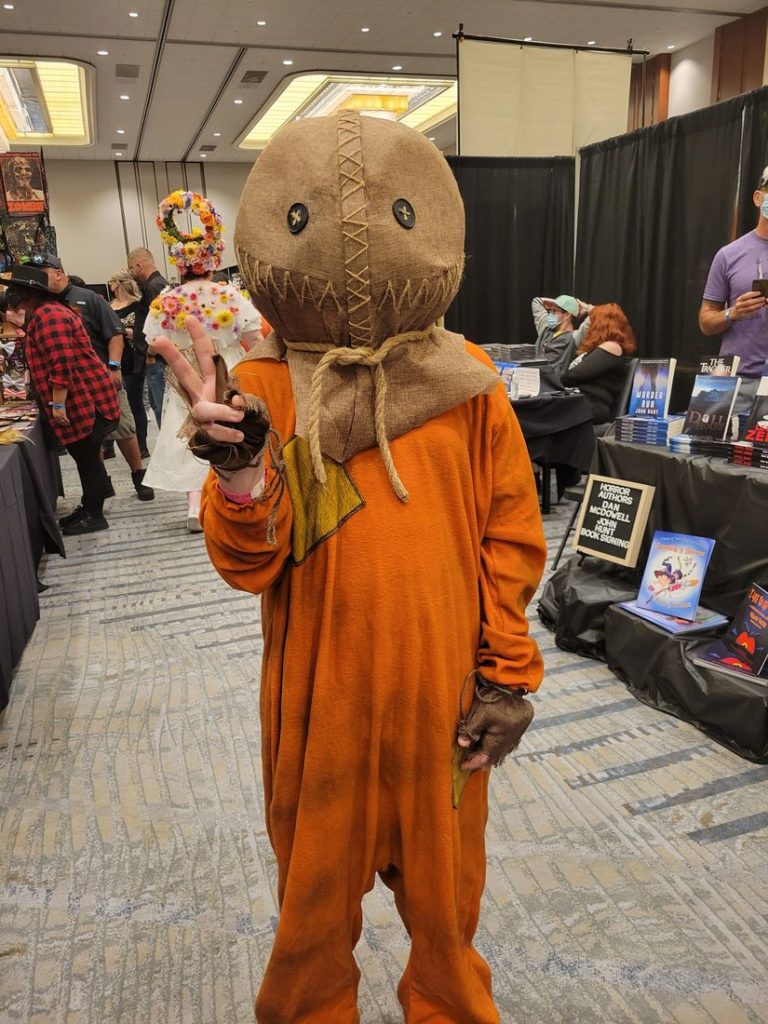 Texas Frightmare Weekend Convention:
Texas Frightmare is all about horror. If you like the classics like Halloween, Jason, and Freddy to underground horror then you must attention Frightmare. It's the perfect place to shop and meet the guests of horror films.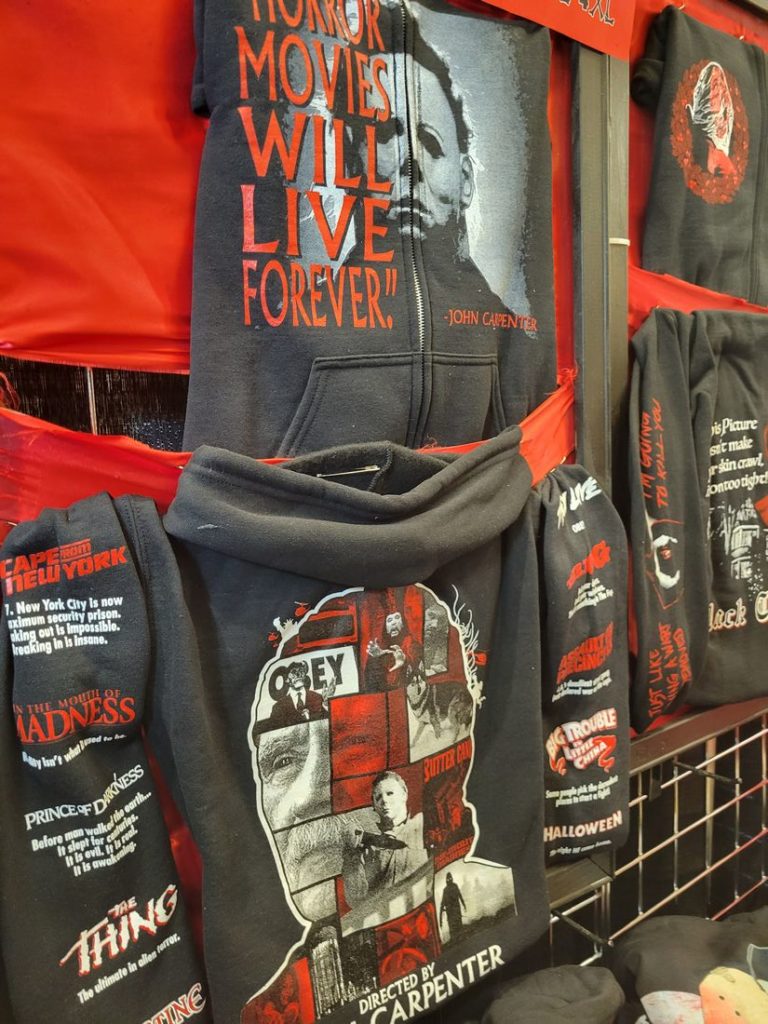 Hoodies, tee shirts, artwork, vintage collectable VHS tapes, jewelry, knives, and more can be found when shopping Frightmare. We picked up a few hoodies, beanies, and collectible VHS tapes while we were shopping.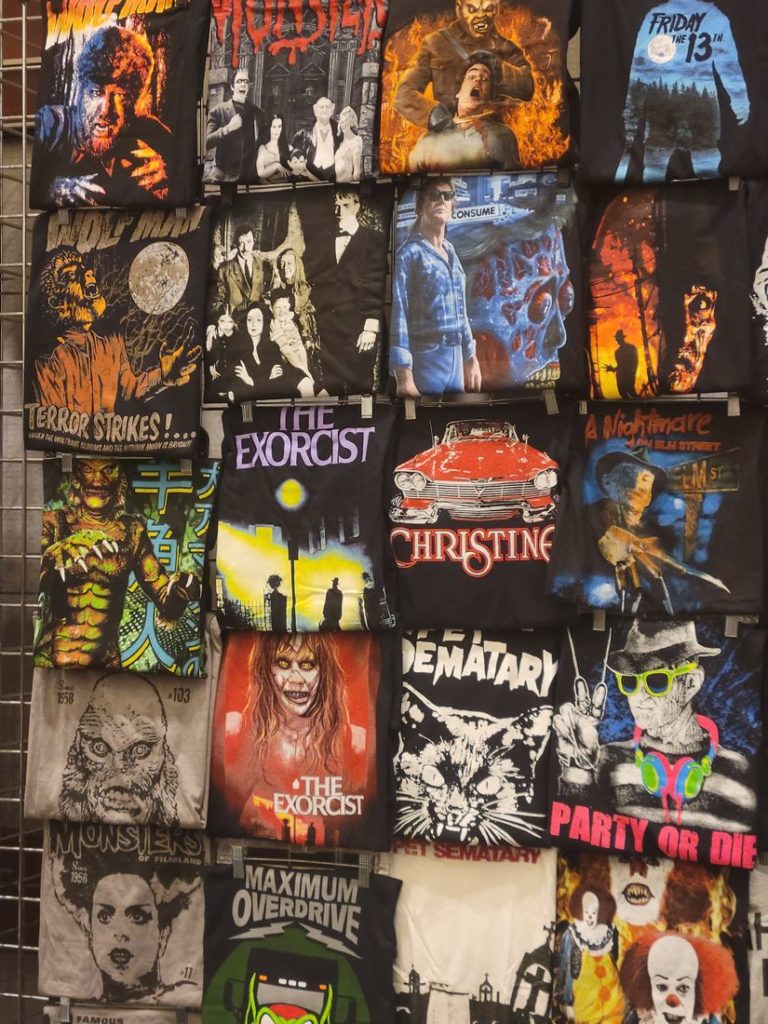 From the creature of the black lagoon to underground horror you can find just about anything your looking for. Make sure to check out both floors. Mapping may change so make sure to look at maps so you don't miss anything.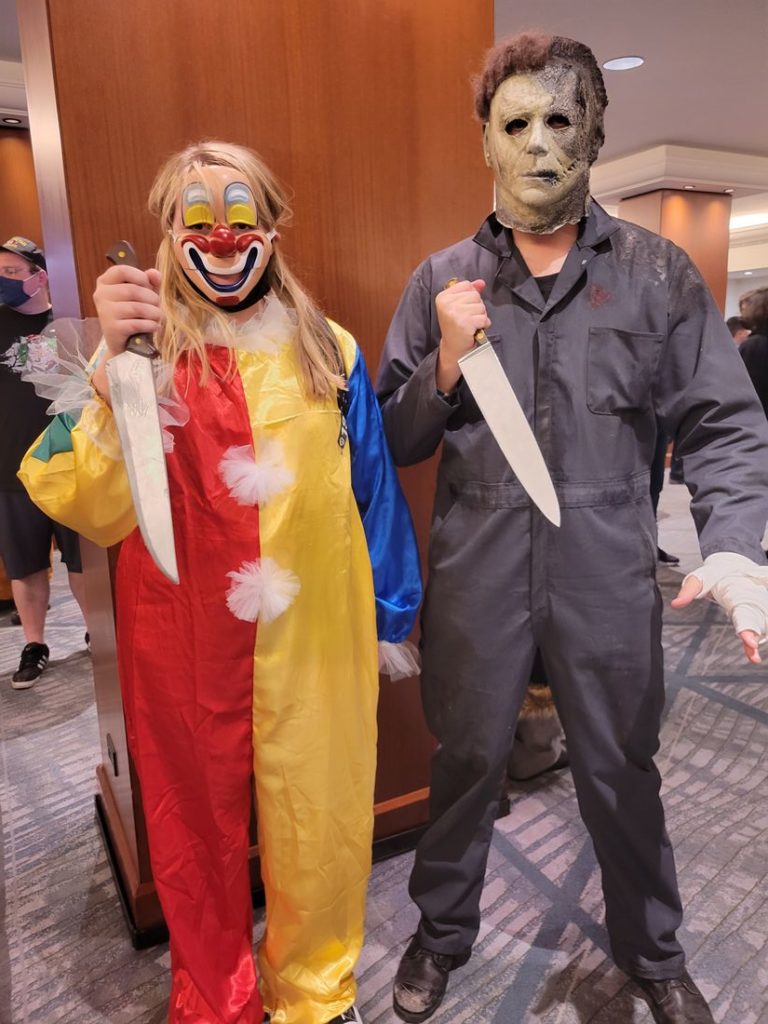 Dress up if you have a costume. There is some more basic costuming like you see above with young Michael and Michael Myers from the new Halloween. Get creative with your costumes.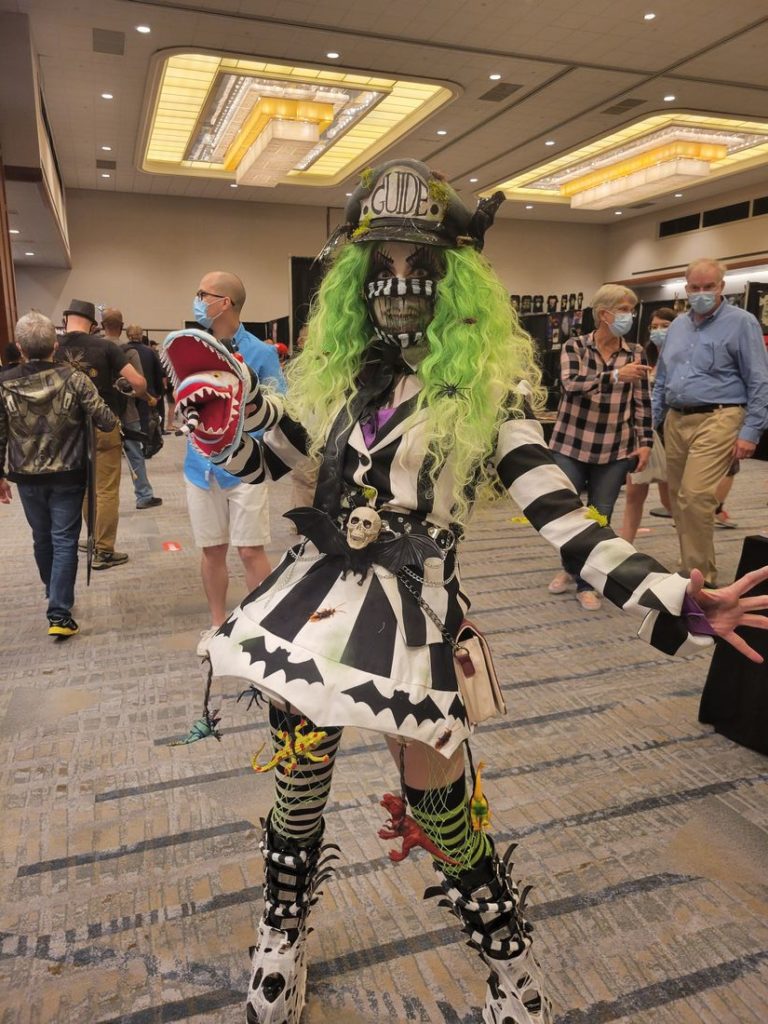 Like this Beetlejuice costume! This is clearly handmade and fantastic to boot! Getting creative is one of the parts of Texas Frightmare that we love so much. My son and I enjoy seeing all the different cosplays.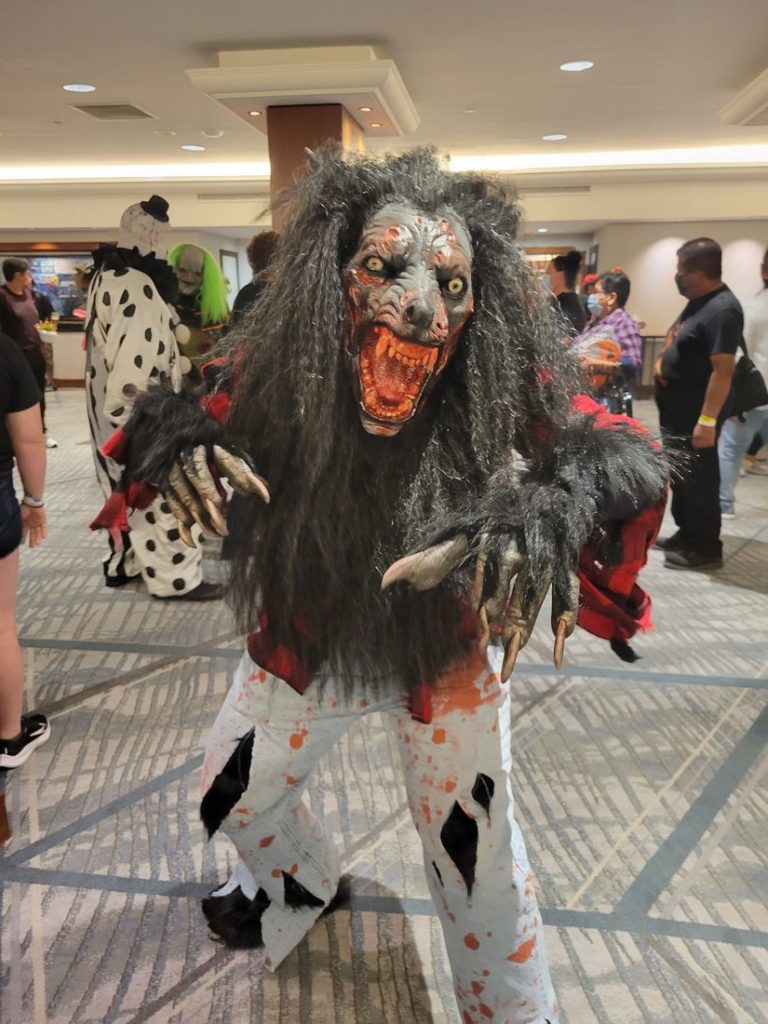 Become your character and have fun being someone else for a day. It's like Halloween however, you get to shop and meet guests from horror movies. Here is a few guest below coming to Frightmare in the end of April. More will be announced soon.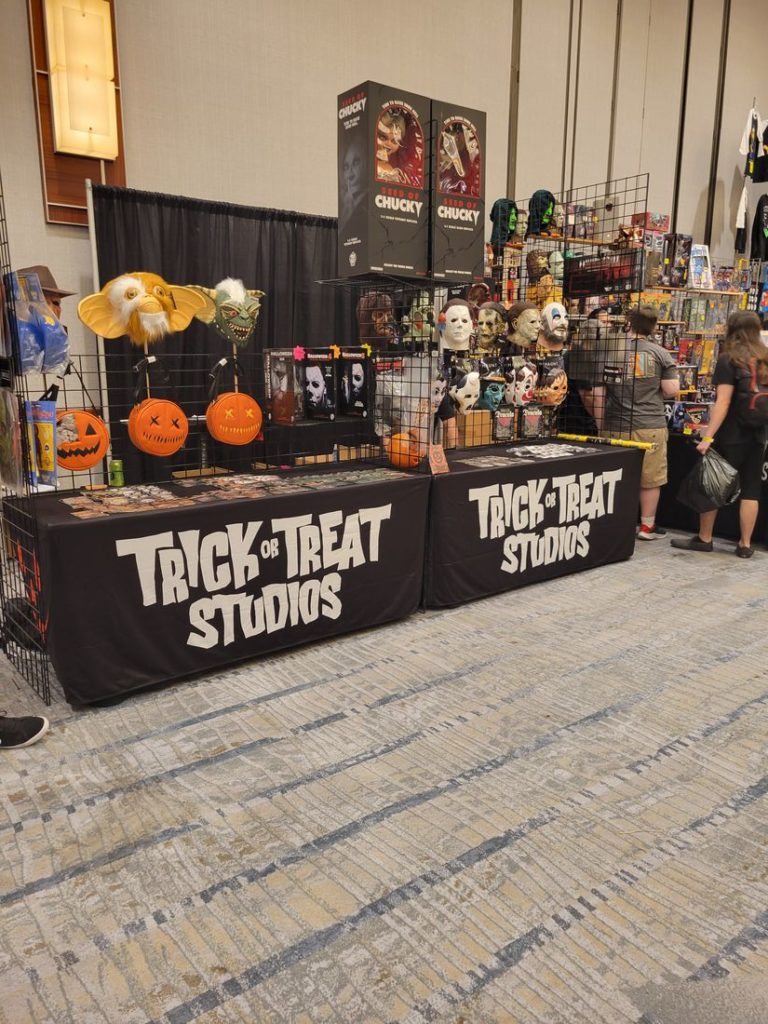 The Guests
This year from April 29 through May 1st is the convention which also coincides with the 35th anniversary of A Nightmare on Elm Street 3 – Dream Warriors. Of course, that means Robert Englund, Heather Langenkamp, and six other guests from the films will be there.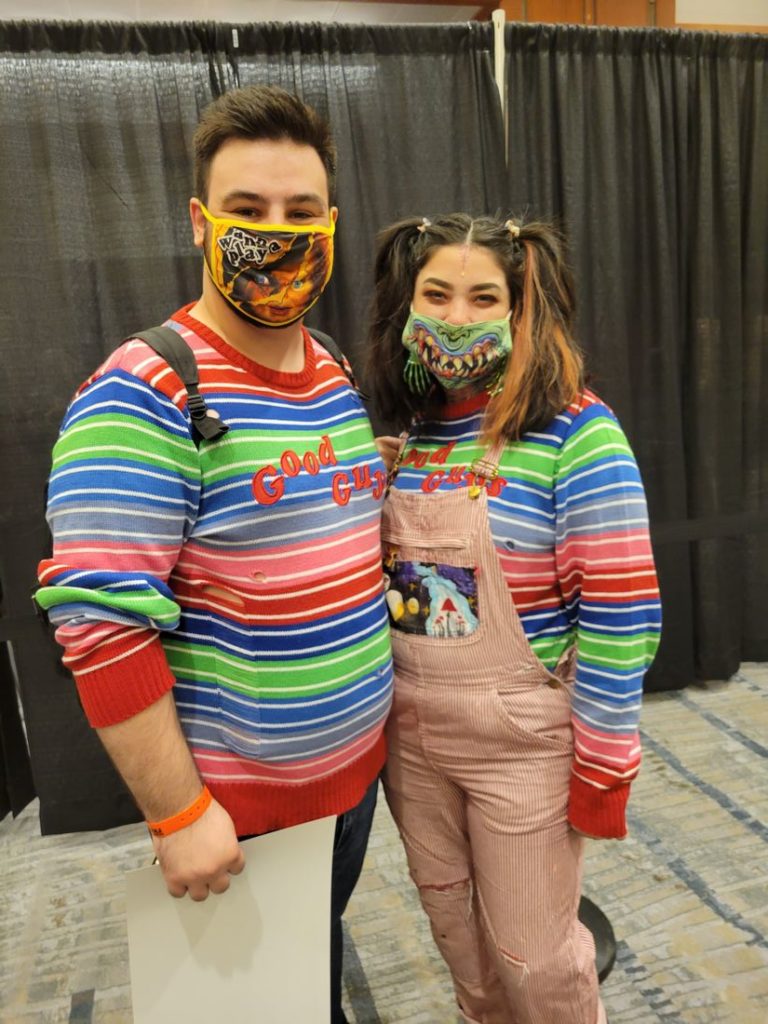 Sometimes when you dress up, you may find a twin as well. Make a good time out of it and get a picture. The convention really is a blast so if you have a horror fanatic on your list then consider a set of tickets to Texas Frightmare Weekend.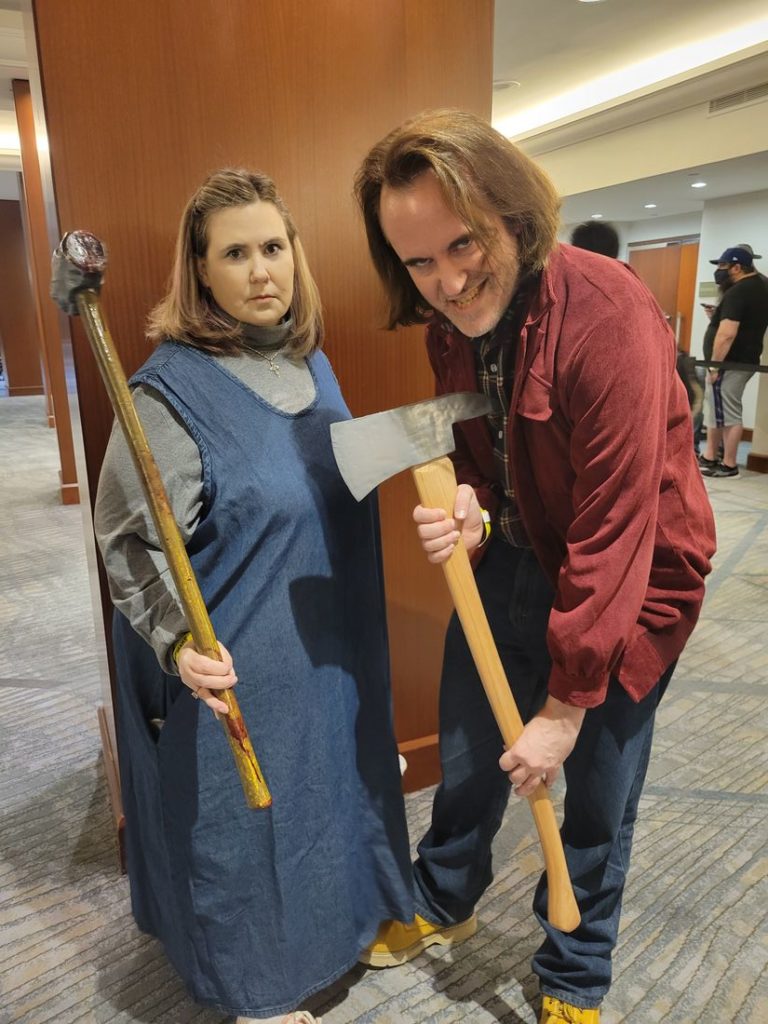 Some of the guests will have where you can pay for a photo op at the booth and autograph. More well known guests that generate longer lines will have photo ops/autograph purchases in advance. Be sure to follow the Facebook page or website for those.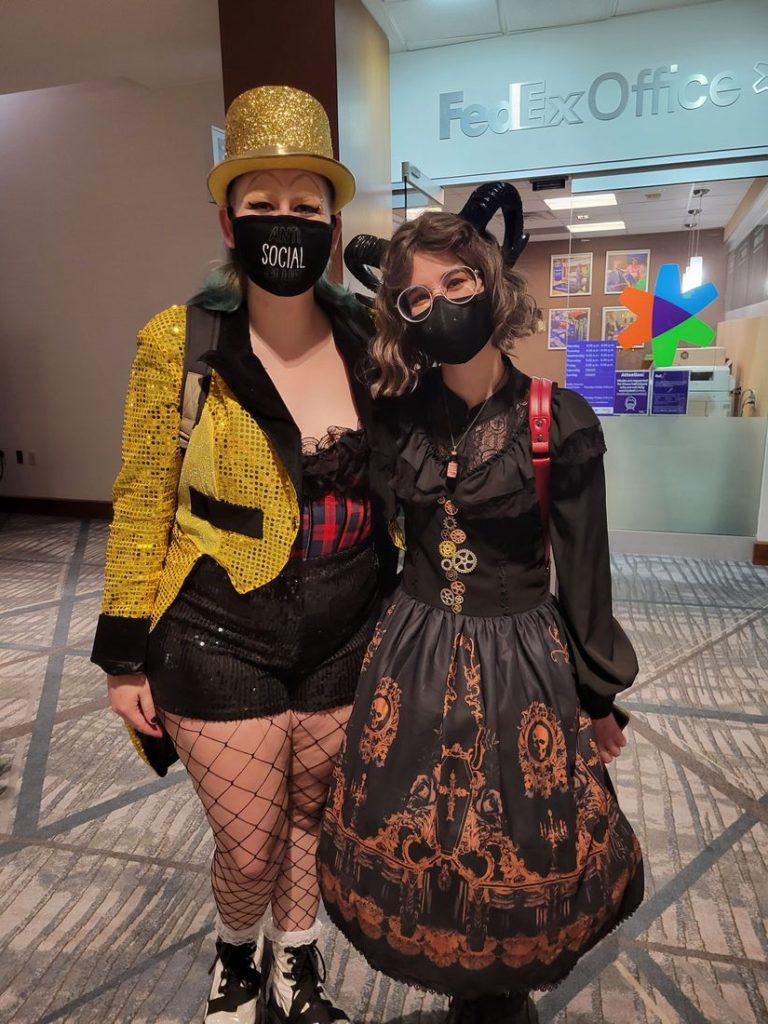 If you have a horror fan on the list consider a ticket to the event. Also, you can check out Frightmare Collectibles for last minute gift certificates which you can also print and gift just like the tickets.
Stay tuned to our Entertainment section for more on Frightmare! We will be there this year and definitely covering the convention and meeting guests ourselves via social media. Don't be afraid to get pictures but kindly ask first! People are happy to pose!