Polish Kolaczki Apricot Cookies
This post may contain affiliate links. Please read my privacy policy.
Don't we all love pretty cookies! Polish Kolaczki Apricot Cookies is the perfect little gift cookie. Packaged up in a box with baking twine these little cookies will wow. Make them with any jam you would prefer.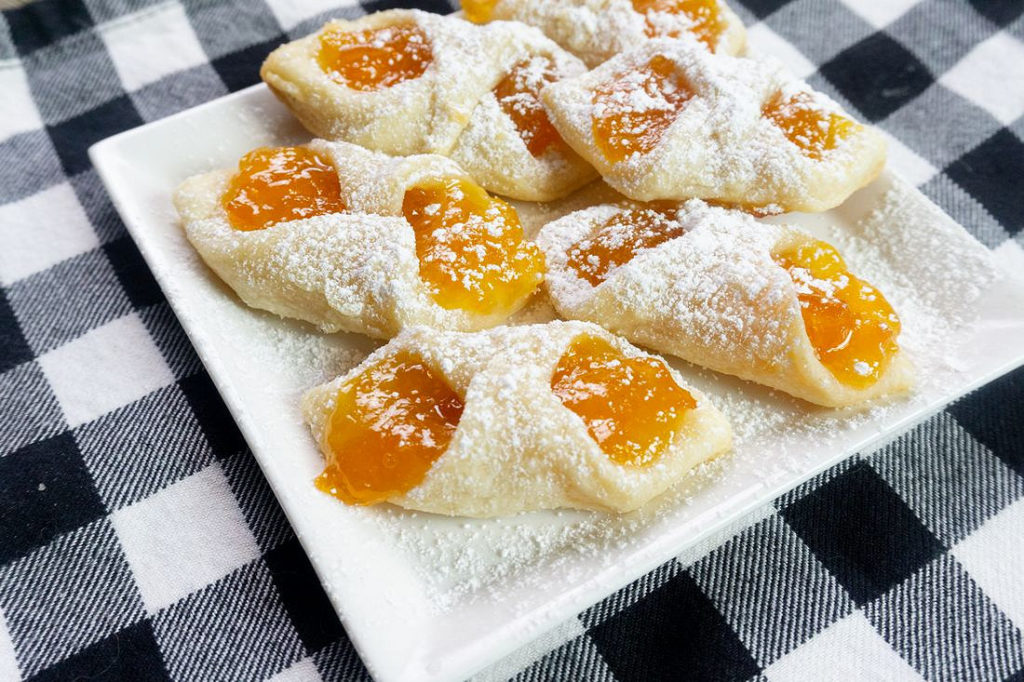 No, apricot jam doesn't have to be used for these. Plum jam, strawberry jam, forest berry jam, and even lingonberry jam would be amazing in these jam cookies. Just make sure you have a thick jam so it doesn't bake all out.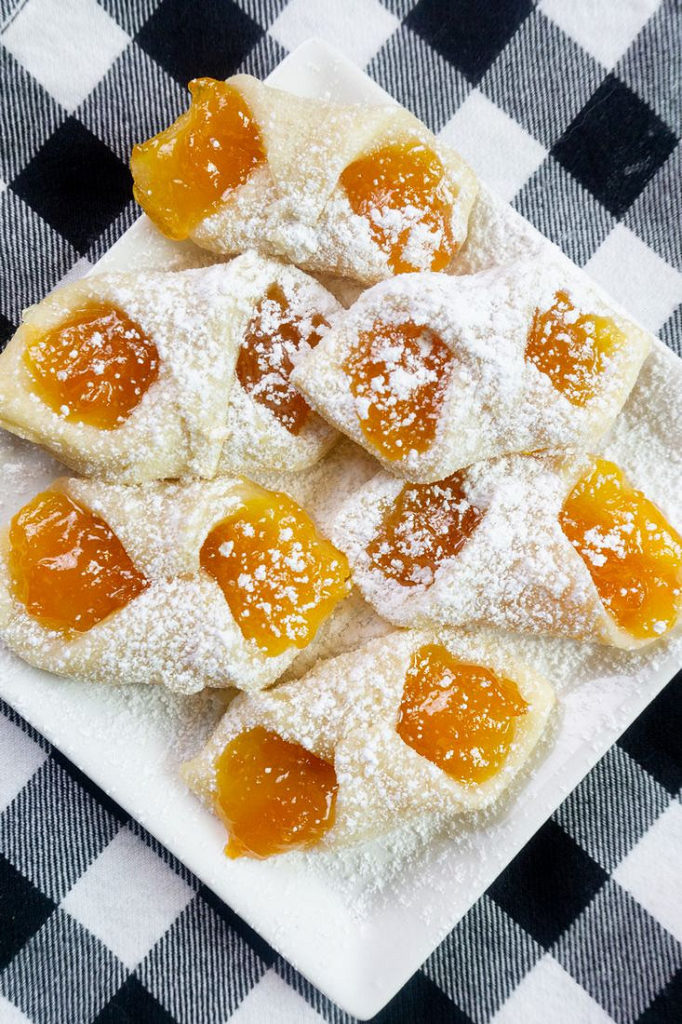 When I make the cookies I use Smucker's apricot jam. Due to thickness I just know that it will work every time without running and baking out. If the jam is thin then I suggest finding a jam that's thicker.
This apricot cookie recipe is so simple and with simple ingredients. Cream cheese and butter make this dough pliable. Easy to work with and better if refrigerated over night. This allows the dough to rest and the flavors to merry.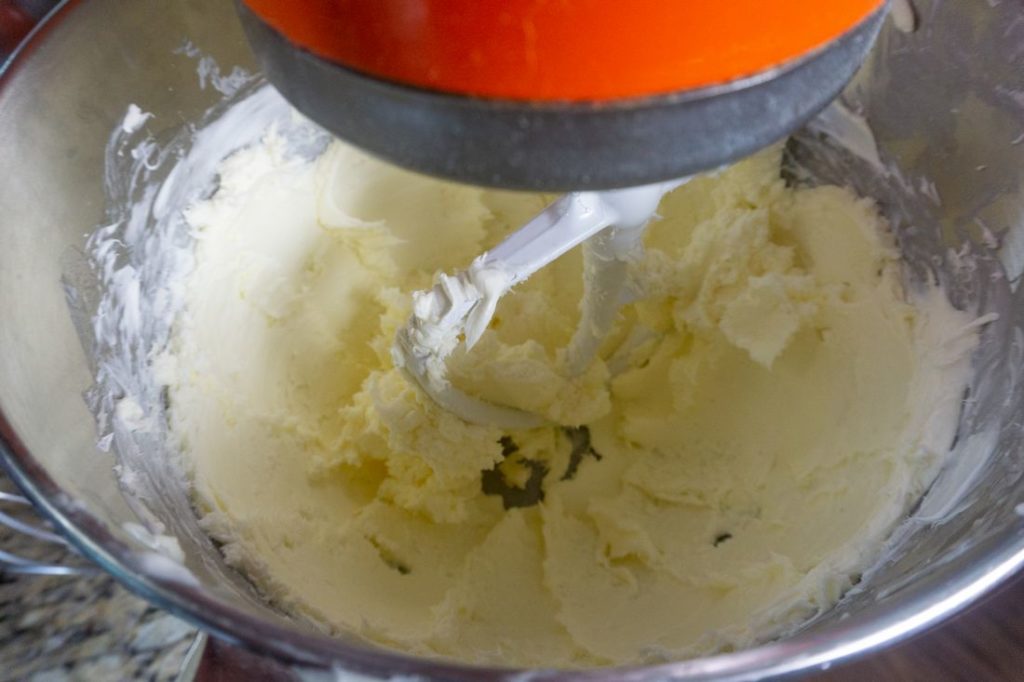 Overnight Cookie Dough In The Fridge
Cream the cream cheese and butter together then add the dry ingredients. Roll into a large loaf and then wrap with plastic wrap. Place in the fridge for at least one hour but I do really suggest overnight. Overnight just comes with the best results.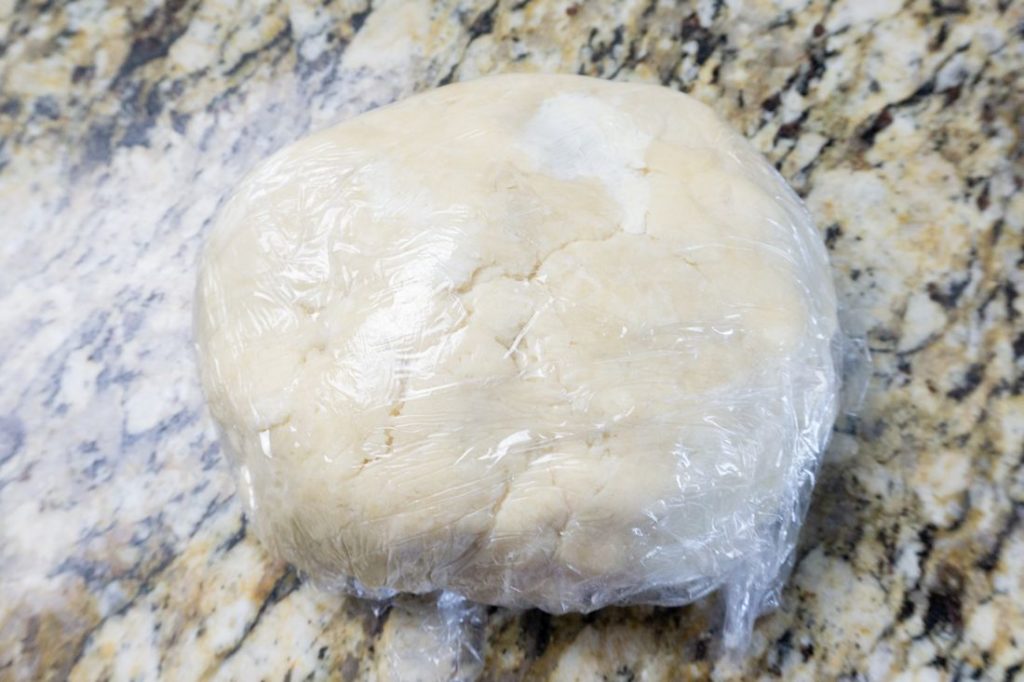 I just wrap it up and put it to the front of the fridge. If the fridge is too cold it will harden the dough and you may have to let it come to temperature a little to be able to work it. Dough freezes at the back of our fridge.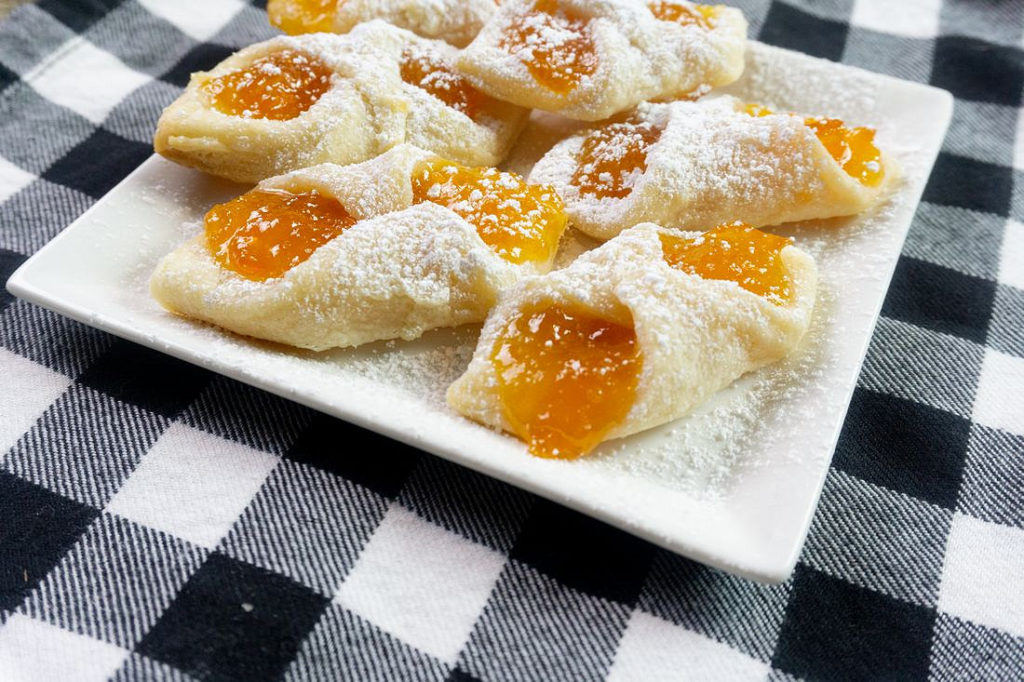 I like to gift these cookies in a cookie gift box along with some baking twine wrapped around the box. Sometimes it's hard to have a universal gift and making cookies is great for that. It's a gift that comes from the heart.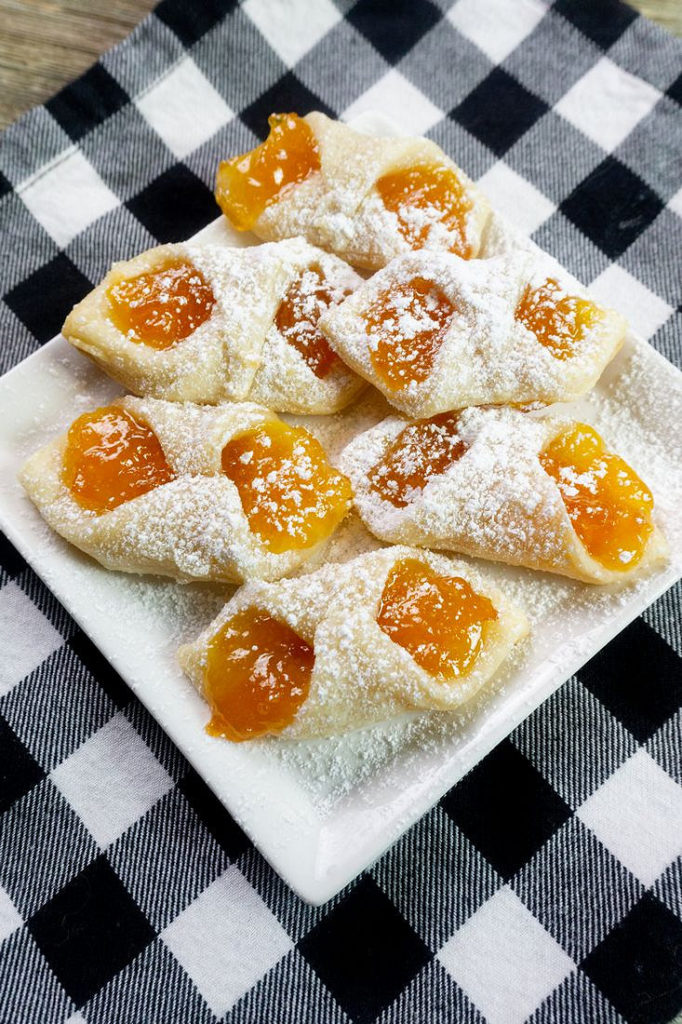 Check out some other great cookie recipes below for easy gifting. Some have similar dough so you can do different cookies with the same dough but different jams. A variety is always nice when baking cookies for gifting. Especially with these Polish Kolaczki Apricot Cookies.
Beautiful Christmas Cookies: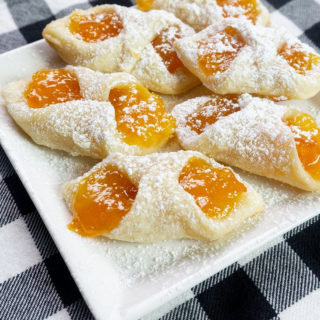 Polish Kolaczki Apricot Cookies
Jam filled cookies in a cream cheese dough. 
Ingredients
8

oz

cream cheese

1 1/2

cups

unsalted butter

3

cups

flour; plus more for rolling cookies

1

cup

apricot jam

powdered sugar for dusting
Instructions
Mix cream cheese and softened unsalted butter in a stand mixer. Add in three cups of flour. Mix well. Wrap and place in the fridge for 1 hour. 

Place a quarter of the dough on a dough board and roll out to a thin layer. Cut into 1 1/2 inch squares. Place jam in the center and pinch together opposite sides. Rub a little water on the place where you pinched together in order to keep them together when baking. 

Preheat oven to 350 degrees F. Place the cookies on a baking sheet lined with parchment paper. Bake for 13 minutes. Remove to cooling rack. Dust with powdered sugar. Store in airtight container. 
Pin Polish Kolaczki Apricot Cookies