This post may contain affiliate links. Please read my privacy policy.
Monster meatball sliders is a super easy Halloween family dinner. Just add chips or a nice salad to the side to make it a complete meal. These sliders will add spooky fun to a weeknight dinner.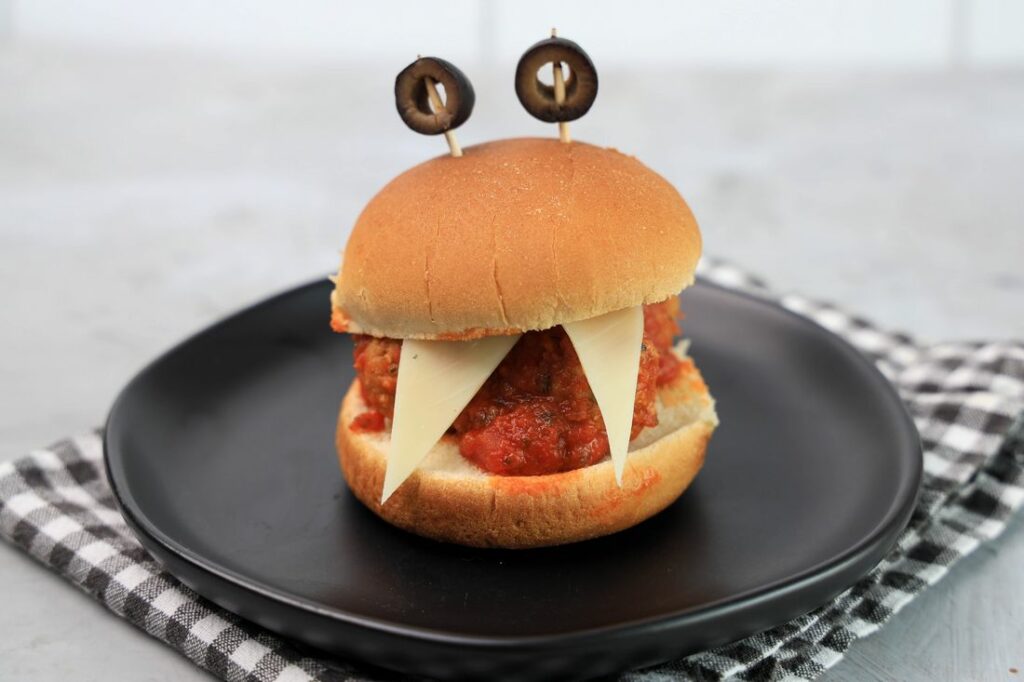 Made with jarred spaghetti sauce, frozen meatballs, and mozzarella cheese. Black olives for the eyes of the monster slider. Green olives can work just as well.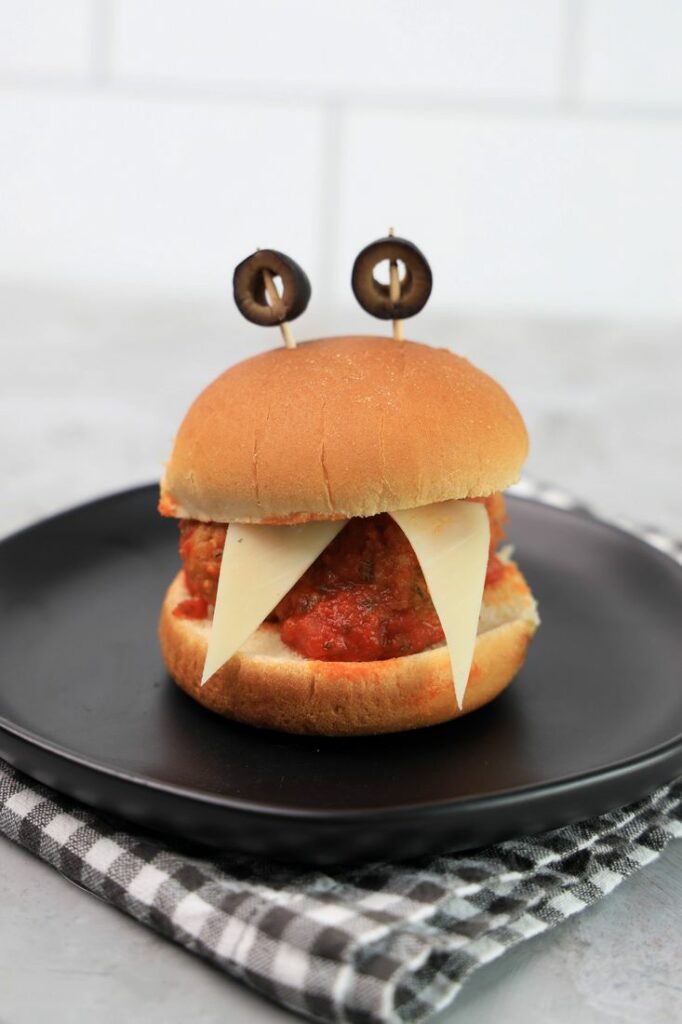 Firstly, add the meatballs to a deep skillet. Top with spaghetti sauce and bring to a low simmer. This will help bring the frozen meatballs to temperature.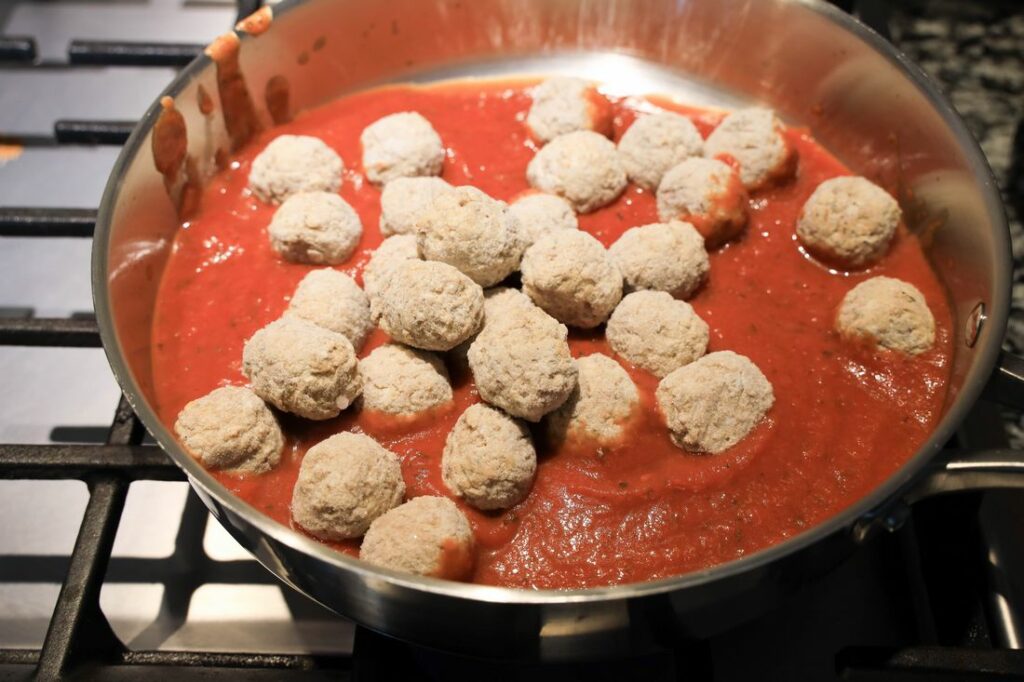 I use the Italian meatballs from Target because I like them best. However use what meatball that tastes best. Cook the meatballs in a low simmer for about 10 minutes.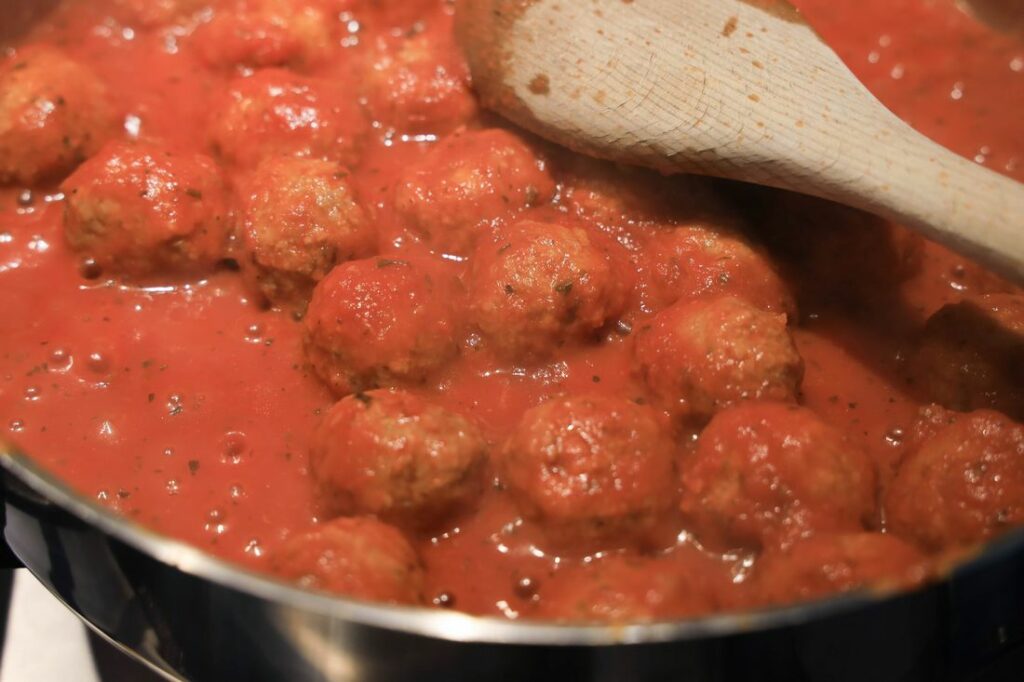 Secondly, put the meatballs to low and then start cutting the cheese. Cut the mozzarella cheese into triangles for the teeth of the monster slider.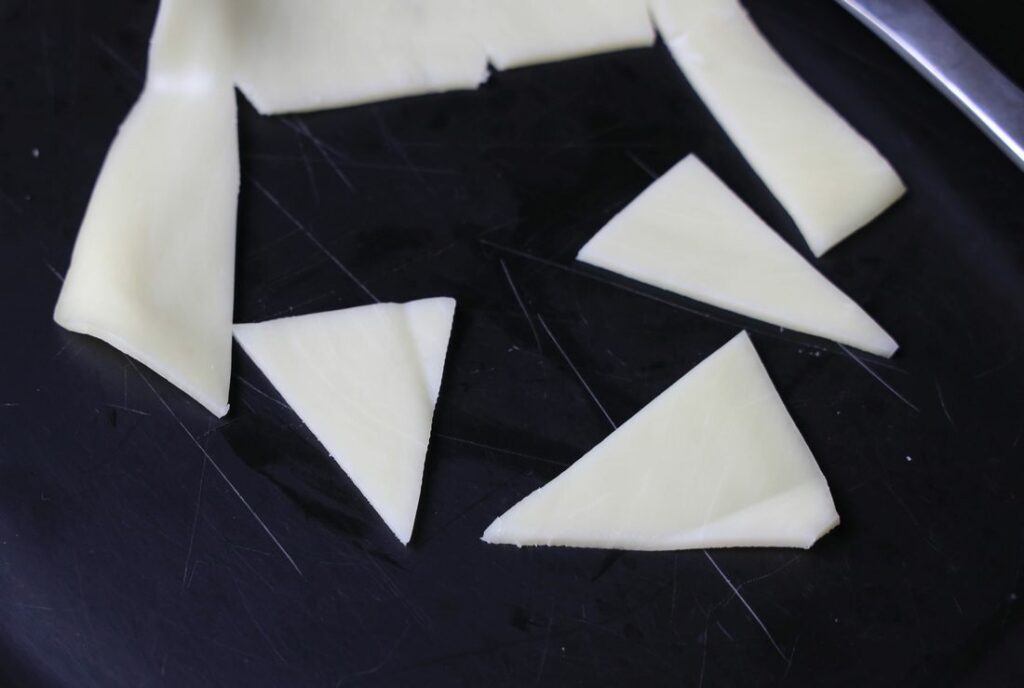 Thirdly, once the meatballs are done it's time to plate the monster meatball sliders. Place the meatballs and some sauce onto the slider. Add the cheese teeth.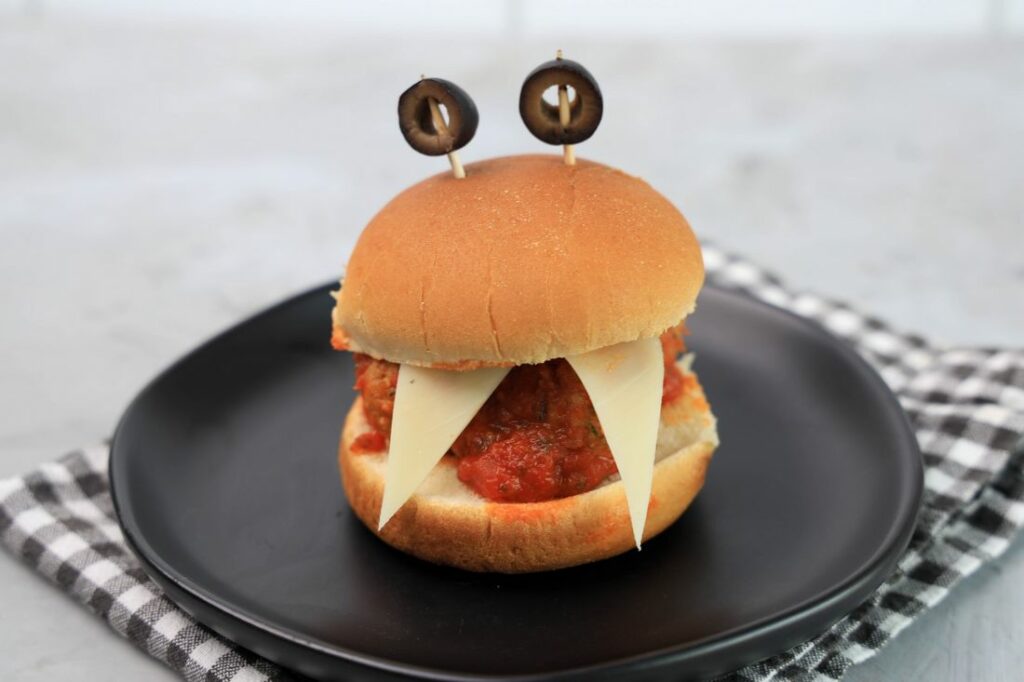 Lastly, with toothpicks add olives to the picks and place into the top bun of the slider. Be careful with the toothpicks with little kids. Serve and remove toothpicks before eating.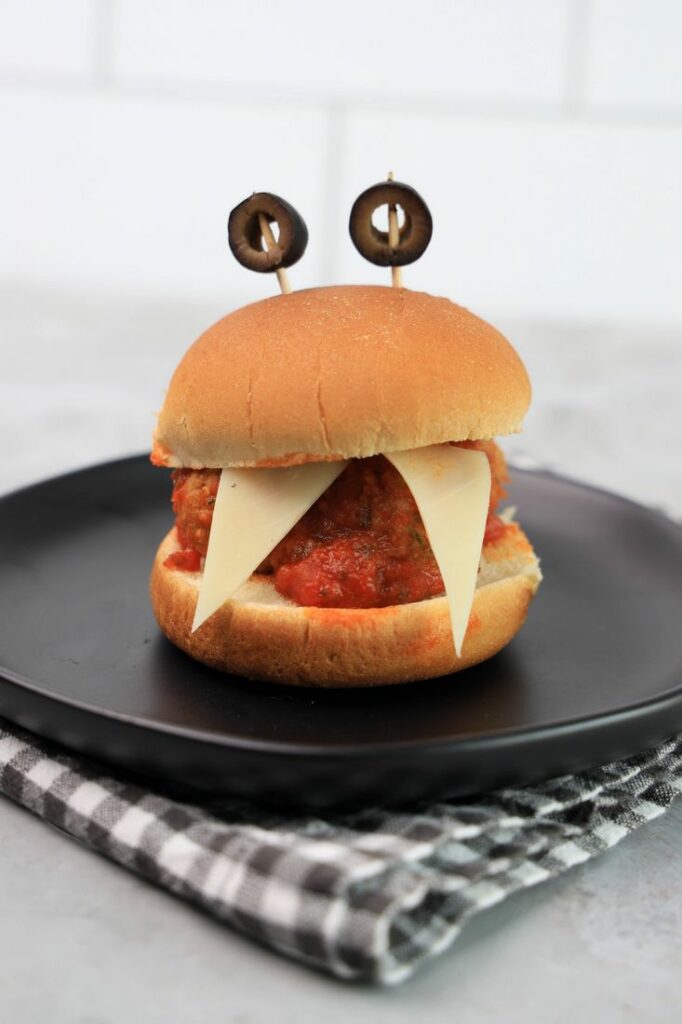 These are such a easy and great savory dinner for Halloween night. I like to make these for a monster platter as well for Halloween parties.
Fun Halloween Recipes: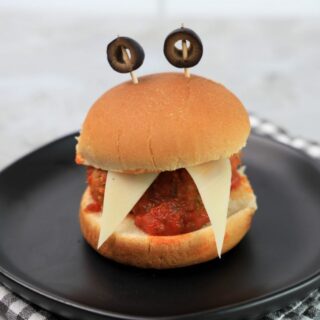 Monster Meatball Sliders
Meatball sliders to look like monsters.
Ingredients
12

Italian meatballs

1

jar spaghetti sauce

24

sliced black olives

12

slider buns

6

slices

mozzarella cheese
Instructions
Add the meatballs and spaghetti sauce to a deep sauce pan. Heat until meatballs they are warmed. These are precooked meatballs so take about 10 minutes on medium heat.

Cut the cheese into triangles for the big monster teeth. Top the slider with meatballs. Add the cheese teeth.

On top using toothpicks add olives for the eyes. Stick them into the slider bun. Be watchful with the toothpicks and small children.


Pin Monster Meatball Sliders