Vampire Halloween Pretzels
This post may contain affiliate links. Please read my privacy policy.
It's October witches! These Vampire Halloween Pretzels made with candy corn and orange candy melts are so easy to make. Great Halloween snack for after school or pumpkin carving party.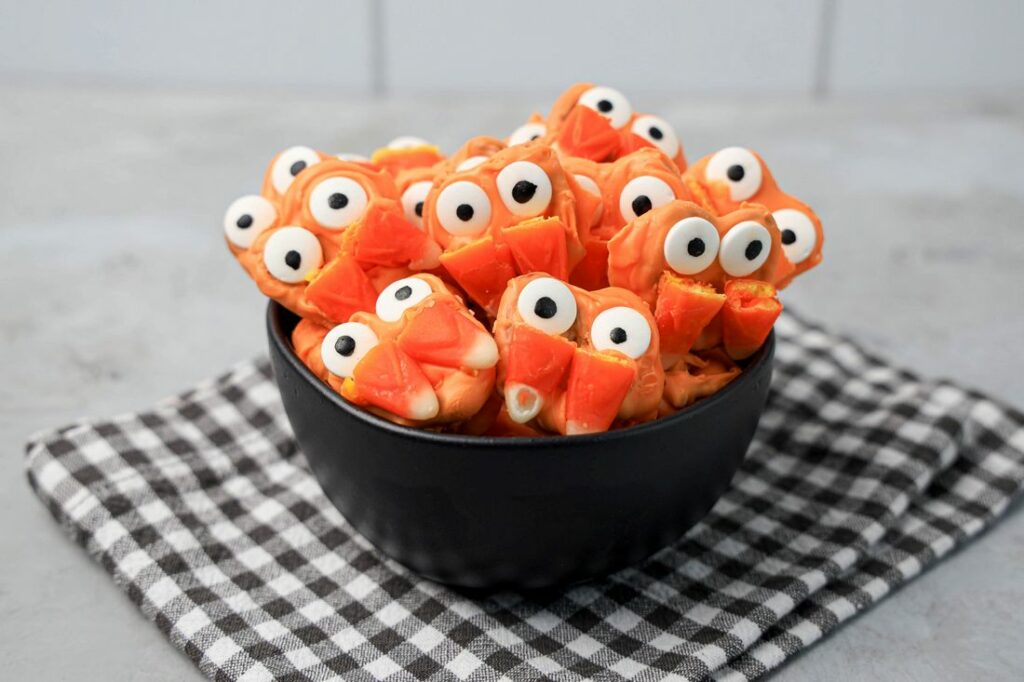 This adorable pretzel snack comes with candy corn as vampire teeth. Add the candy eye sprinkles for some spooky fun. These come together in minutes and easy to make ahead.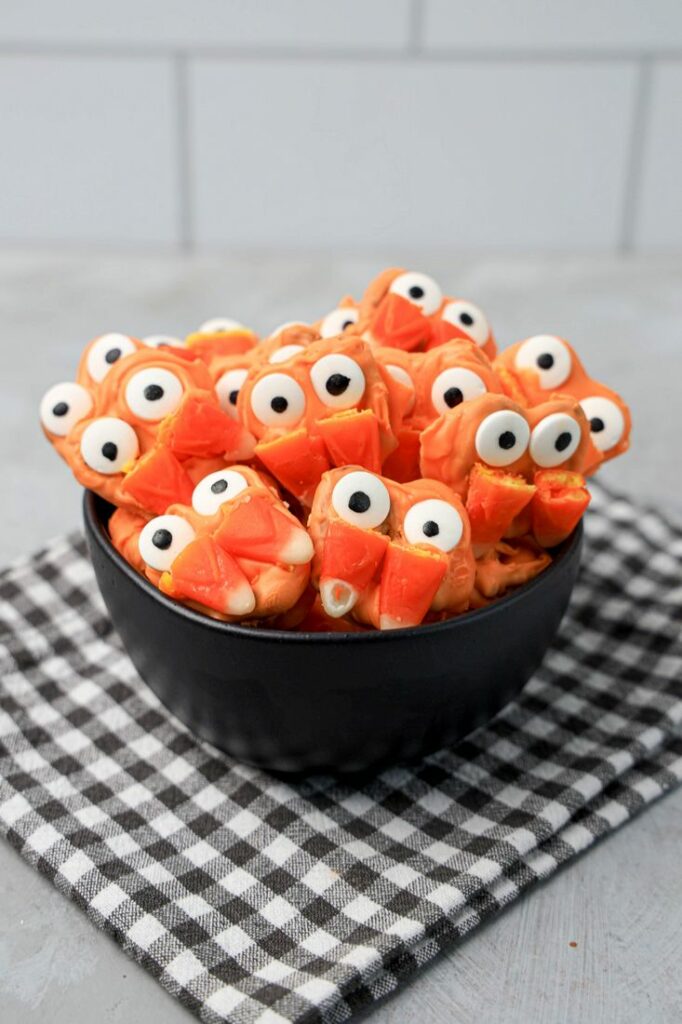 Melting The Candy Melts:
To start add the orange candy melts to a bowl. Microwave on defrost mode. The bag usually has great directions for this. My microwave needs a little more defrost time but it's easy to find the sweet spot.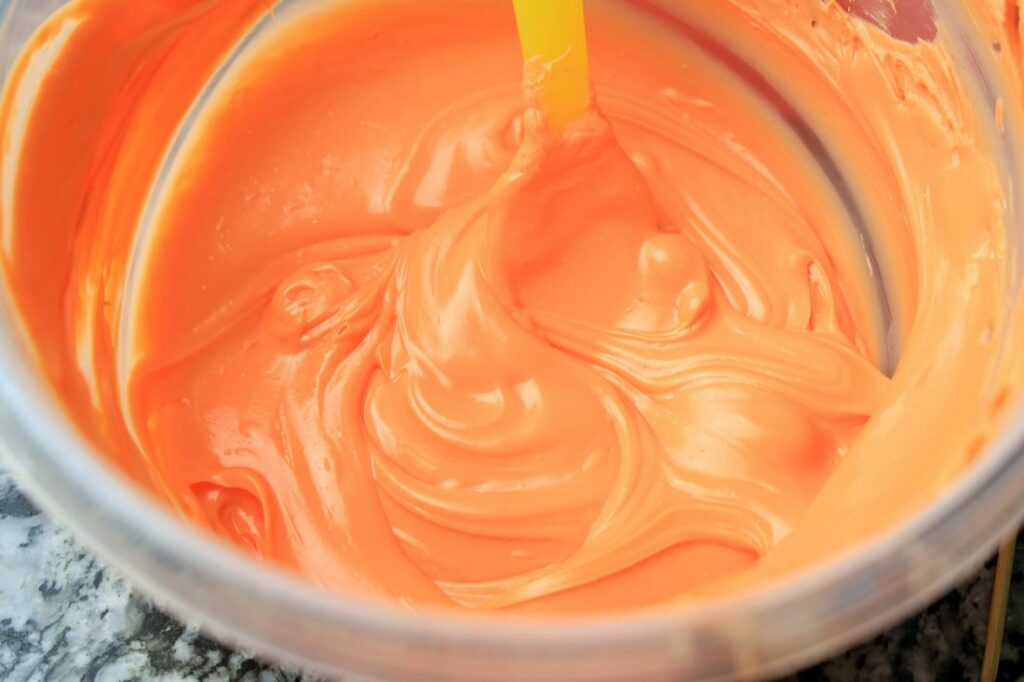 My favorite brand is the sweet tooth fairy brand from Michaels but any brand can be used for these. Once the candy melts are melted well it's time to add the pretzels.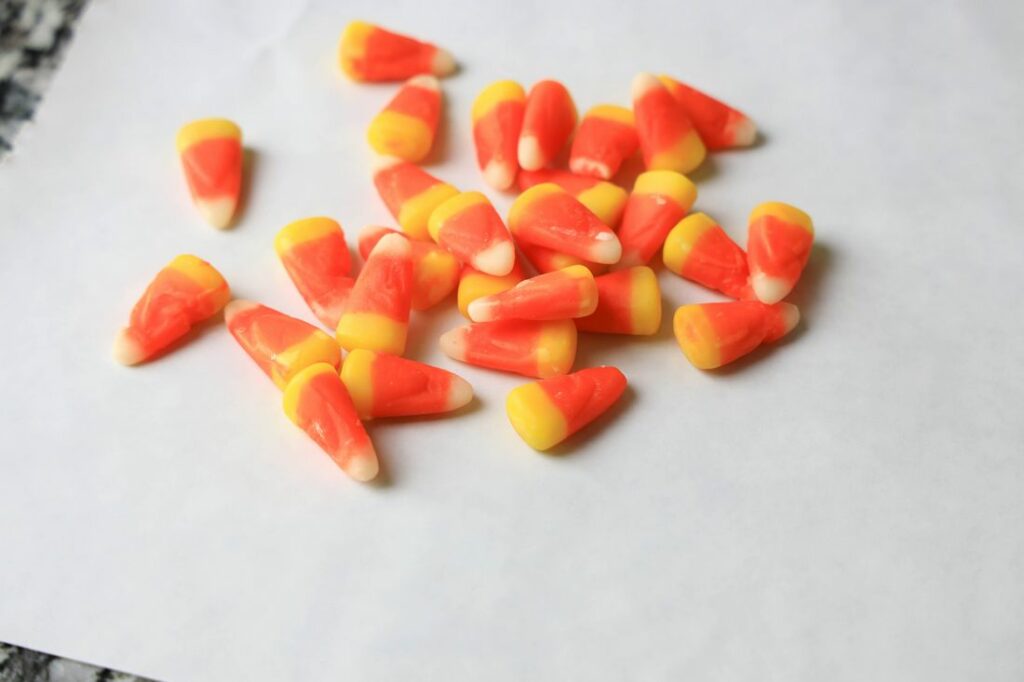 Lay out a sheet of freezer paper shiny side up or use some parchment paper. I usually tape mine to the counter top. Dip the pretzels in the candy melts and place onto the paper.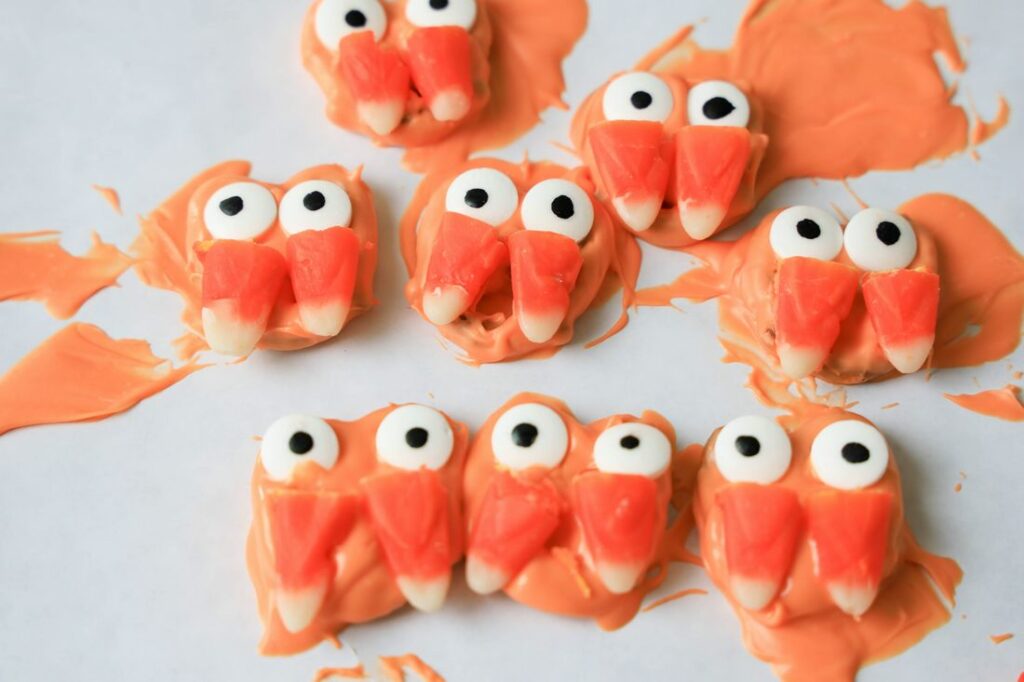 As soon as you are done dipping add the two candy eye sprinkles at the top. Then add the two candy corn as vampire fangs. Let them dry before removing and storing in a airtight container.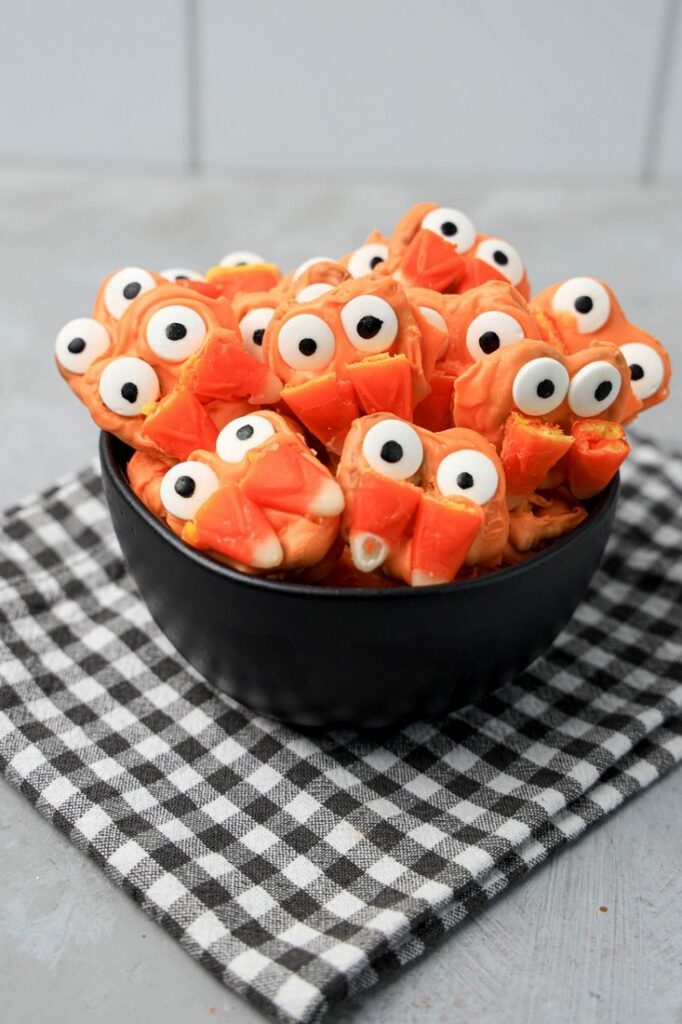 I store these for up to a week. The pretzel after that gets too soft. I like to serve these on a charcuterie board. I usually serve the vampire Halloween pretzels with meats, cheeses, and gummy candy corns.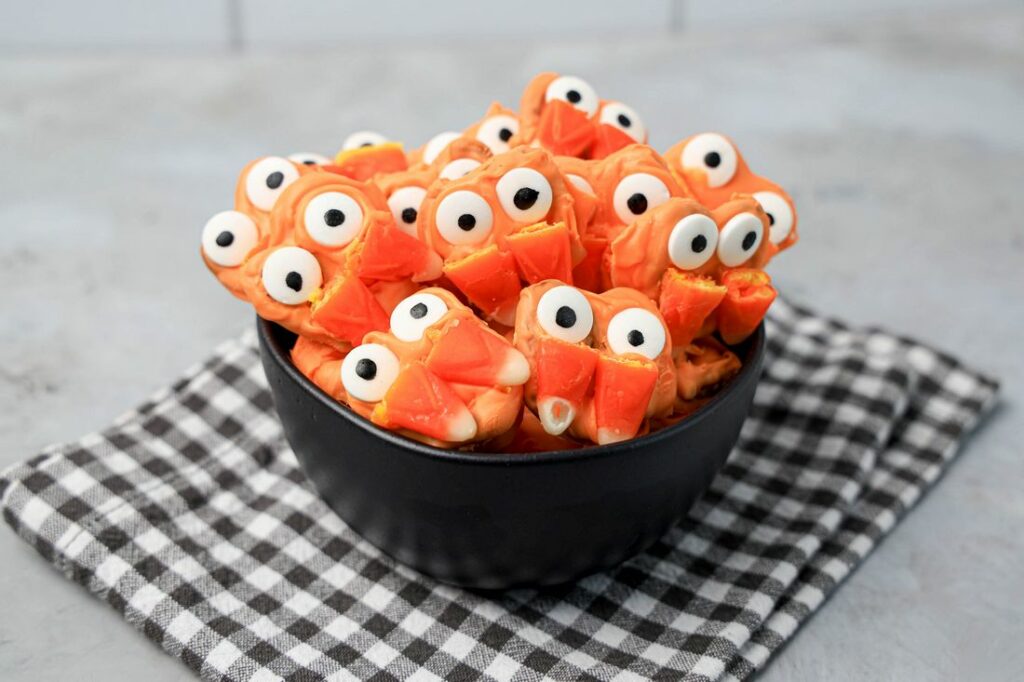 Also serve it up with gummy pumpkins, soft caramels, apples, and oranges. It makes for a very fun and colorful display. This is perfect for Halloween parties, pumpkin carving parties, and hocus pocus watch parties.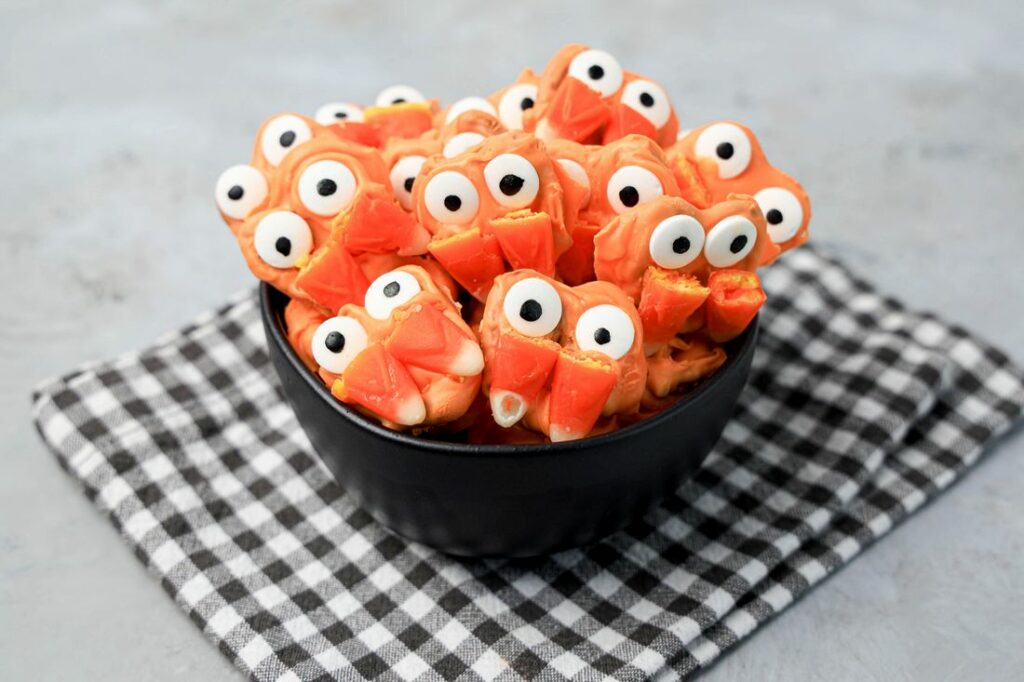 These candy melt pretzels can also be made in green, purple, or black. Just use the different color candy melts. Great for gifting too! Just pop them in a cute bag and tie it off with ribbon.
Great Halloween Treats: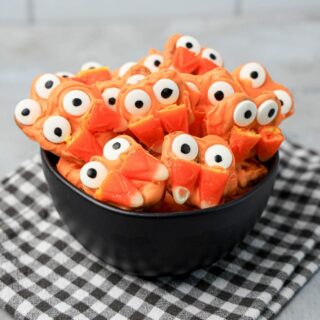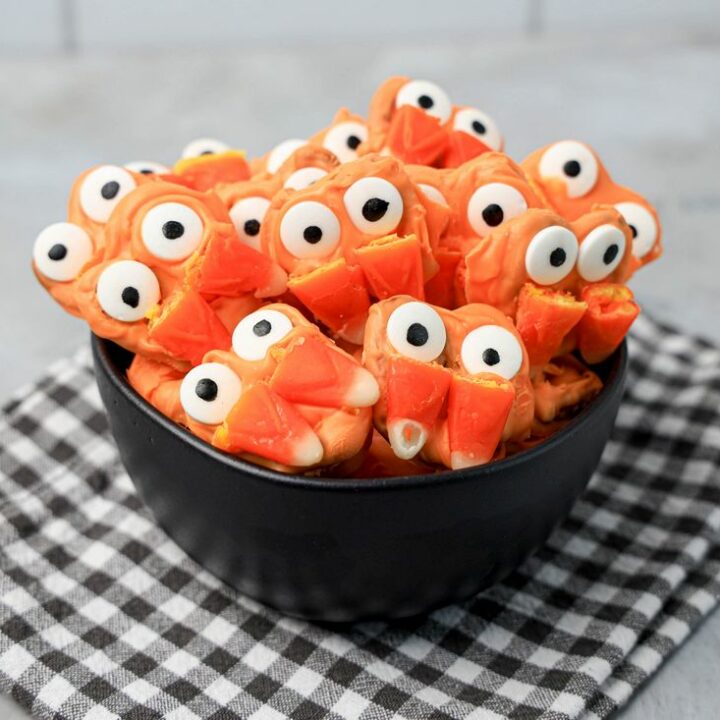 Vampire Halloween Pretzels
Cute orange dipped pretzels with candy corn and candy eyes.
Ingredients
30

pretzels

60

candy eye sprinkles

60

candy corn

12

oz

bag sweet tooth fairy orange candy melts
Instructions
Melt the orange candy melts as directed. Use a skewer to dip the pretzels into the candy melts and then place on freezer paper with the shiny side up or on parchment paper.

Before the candy melts dry add on the two candy eyes for each pretzel and the two candy corn for each pretzel. I cut the top of the candy corn to fit the size pretzels I used. If the pretzels you are using are larger you may not have to cut the candy corn.

Let dry and serve!

Pin Vampire Halloween Pretzels