This post may contain affiliate links. Please read my privacy policy.
Deep fried apples the perfect dessert for the 4th of July. Just about as perfect as funnel cake. Apples deep fried in a pancake batter and tossed in cinnamon sugar. Easy to prep and great for a warm dessert!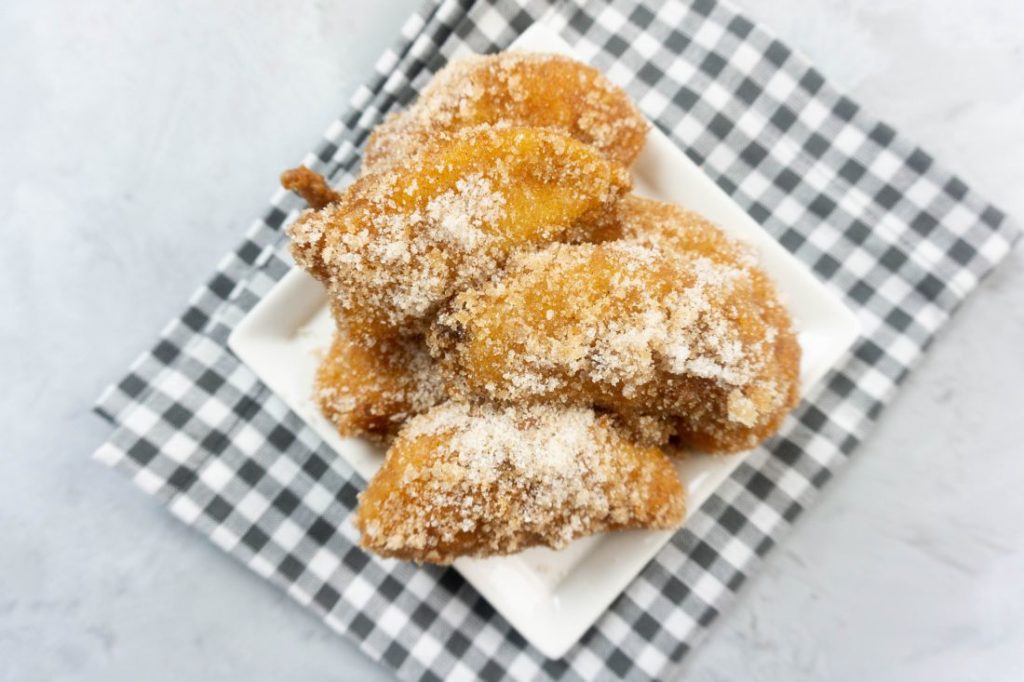 Get The Batter Right
The trick to these fried apples is all about making sure the consistency of the batter is correct. Mix the pancake batter as directed then thin it out a little bit. The pancake batter shouldn't coat the apple thick it should lightly coat the apple slices.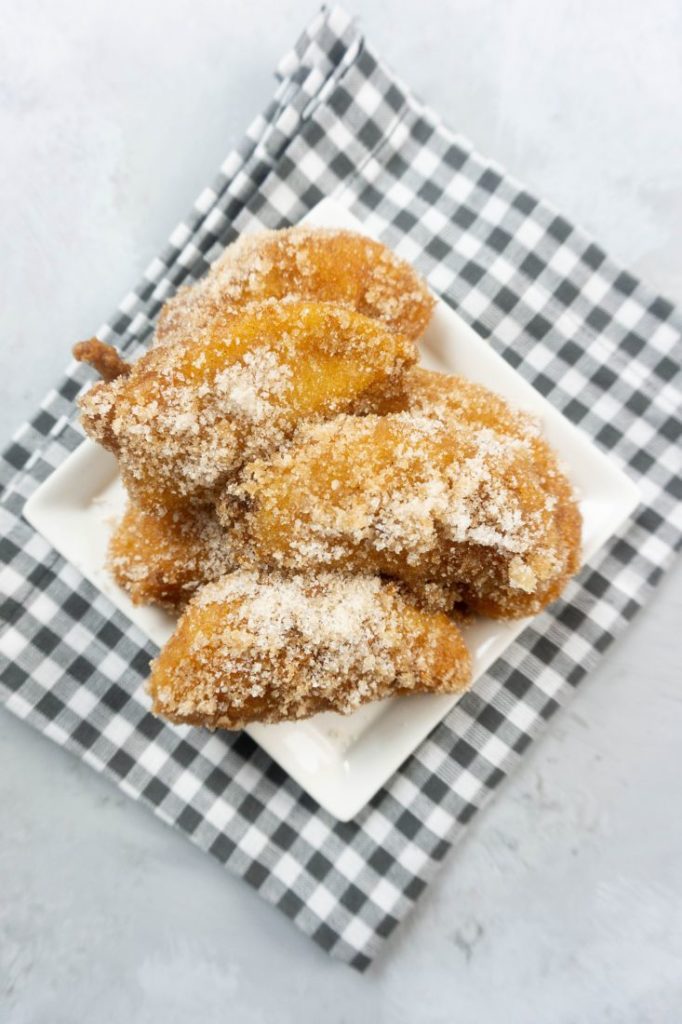 Once it is coated well then place it into the hot oil. Be careful! This is the step that you need to use a digital thermometer to make sure the oil temperature is right. This is key to having a soft apple and crispy outside.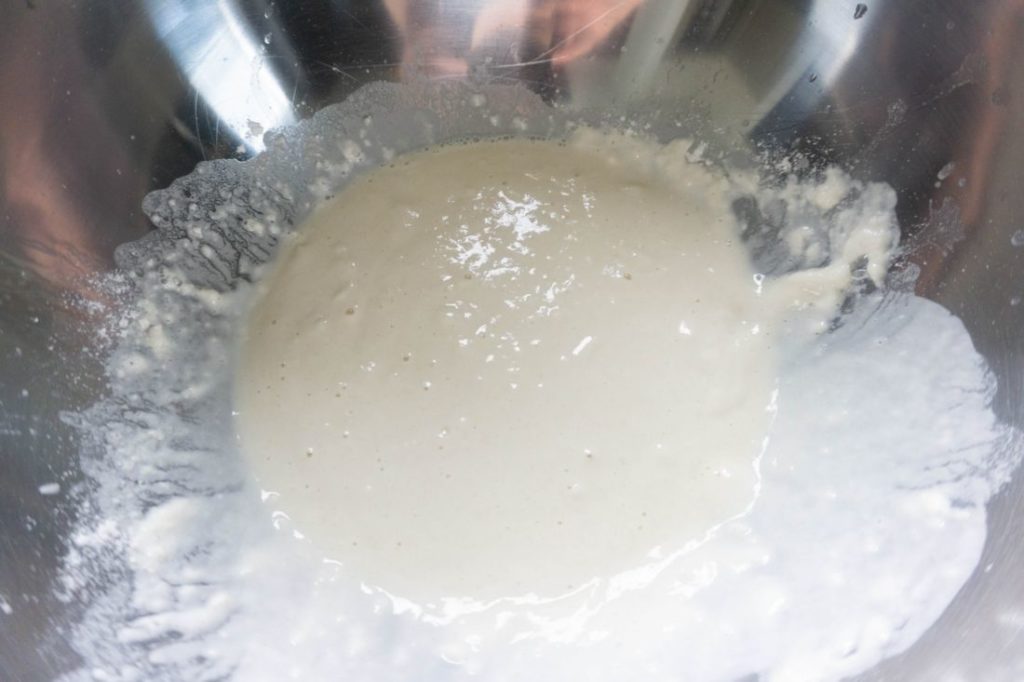 Frying Temperatures:
Bring the oil temperature to 350 degrees F. It works well being between 350 and 375. If you go under then it cooks too slow making the apple mush and the batter not tasty. If you go to high the apple cooks fast but so does the batter!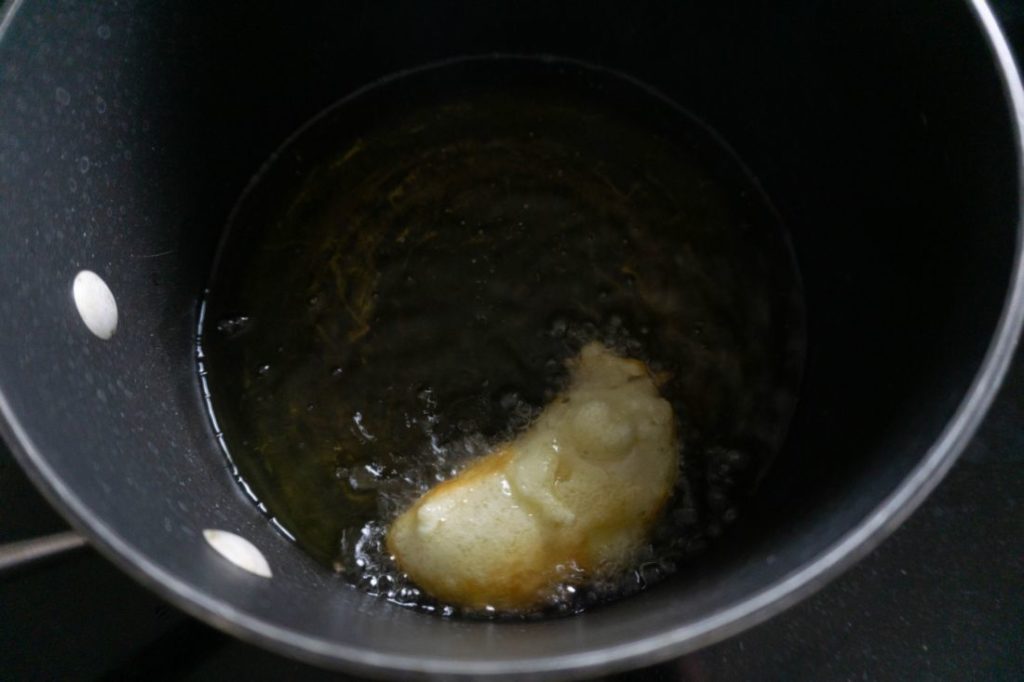 Getting the temperature right is important so it comes out super tasty. Make sure to peel the apples. The peel just doesn't taste great texture wise when frying.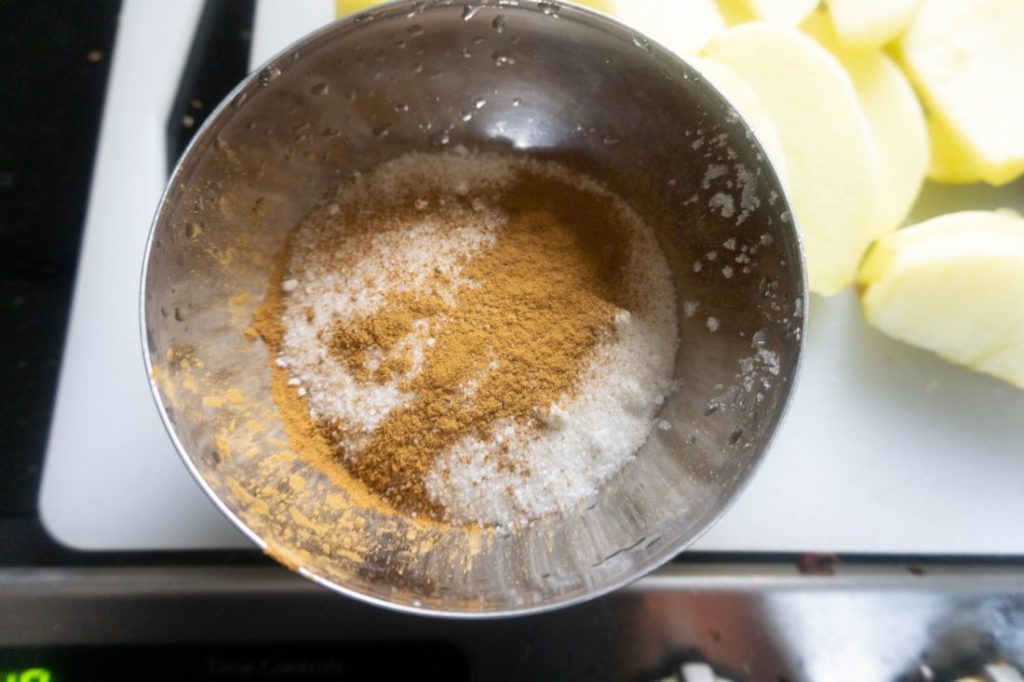 After frying the apple slices be sure to let them cool for just two to three minutes before tossing in the cinnamon sugar mix. This way it doesn't get super soggy. Serve the deep fried apples up warm is best!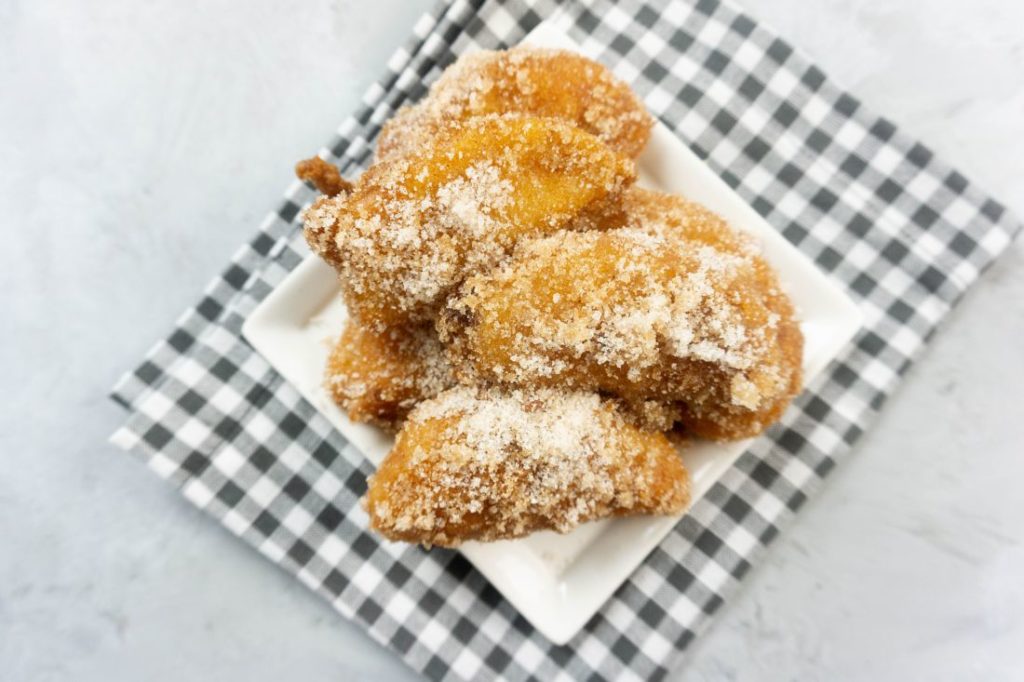 I love these both for the 4th of July because apples are so patriotic. I also love making these fried apples in Fall. It's the perfect Autumn dessert. Make the apples and serve them up as a warm dessert while watching backyard movies.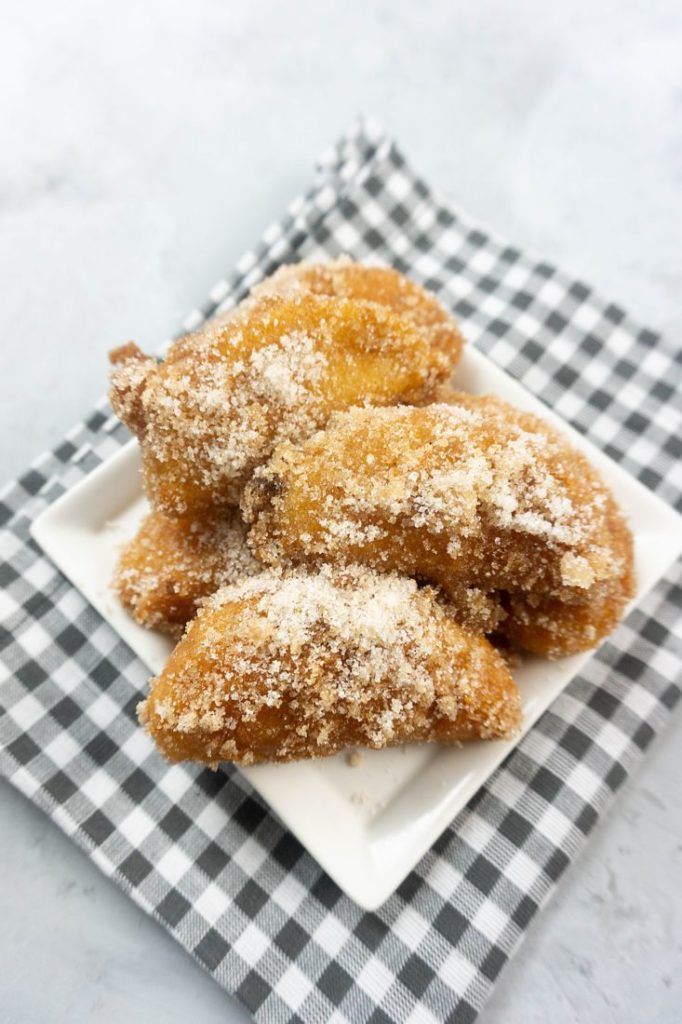 This recipe for fried apples is also wonderful during apple season and fair season. It's a great way to do breakfast a little different. I just love making these apples because it is different.
Delicious Fried Desserts: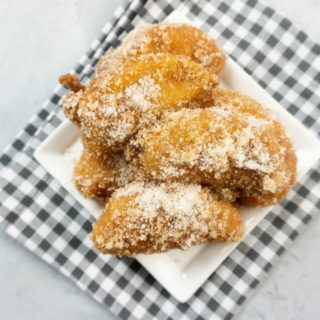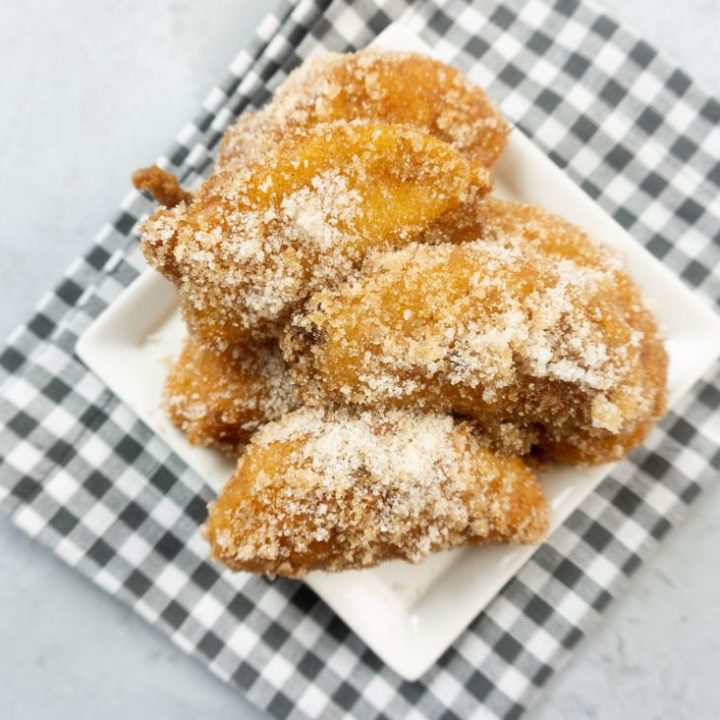 Deep Fried Apples
Apples slices deep fried in pancake batter and tossed in cinnamon sugar.
Ingredients
1

Fuji apple

use any apple of choice

1

cup

pancake mix

1/2

cup

water; maybe more

Oil for frying

1/3

cup

sugar

1

teaspoon

cinnamon
Instructions
Pour oil in a small sauce pot. With a digital thermometer bring the oil to 350 degrees F.


In a bowl, mix together water and pancake mix. If the pancake mix is too thick then add a little more water. The mix should lightly coat the outside of the apple. Details of this are in the post above.


In a small bowl mix together cinnamon and sugar.


Cut apple with an apple corer. Remove skin. Slice the slices in half lengthwise again. Place in batter using tongs.


Place into the oil with tongs and fry for 3 to 5 minutes until golden brown. Fry no more than 3 slices at a time unless your frying in a larger pan. Remove with spider and set aside. Let excess oil drip off then toss in the slices in the cinnamon sugar mixture.


Serve warm!
Pin Deep Fried Apples: