This post may contain affiliate links. Please read my privacy policy.
Easy Funnel Cake is made from pancake batter that's commonly in the pantry. A tad of oil and some powdered sugar will weld a state fair favorite right at home. This sweet dessert is easily made at home!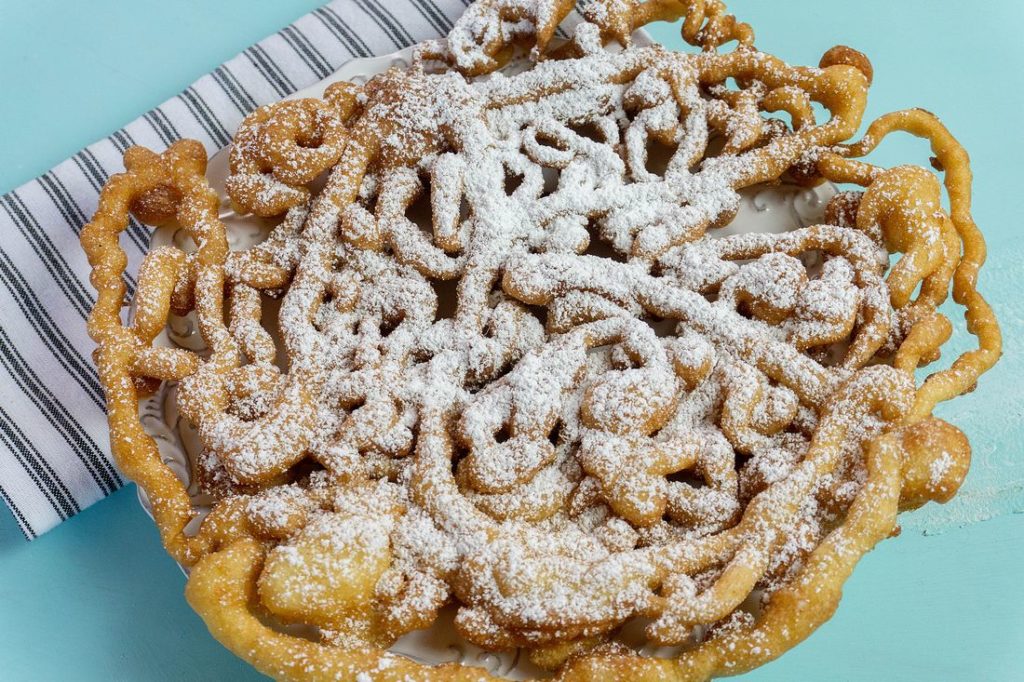 Likely with current events state fairs and county fairs will likely not be happening this year. That doesn't mean you can't have the same fun at home. Make up some fair foods like corn dogs, funnel cake, and even deep fried oreos.
Most of these recipes are super easy! I made and bought some backyard games. Pumpkin bowling with mini pumpkins and two liter soda bottles. Jumbo connect four which can be picked up on amazon for backyard fun.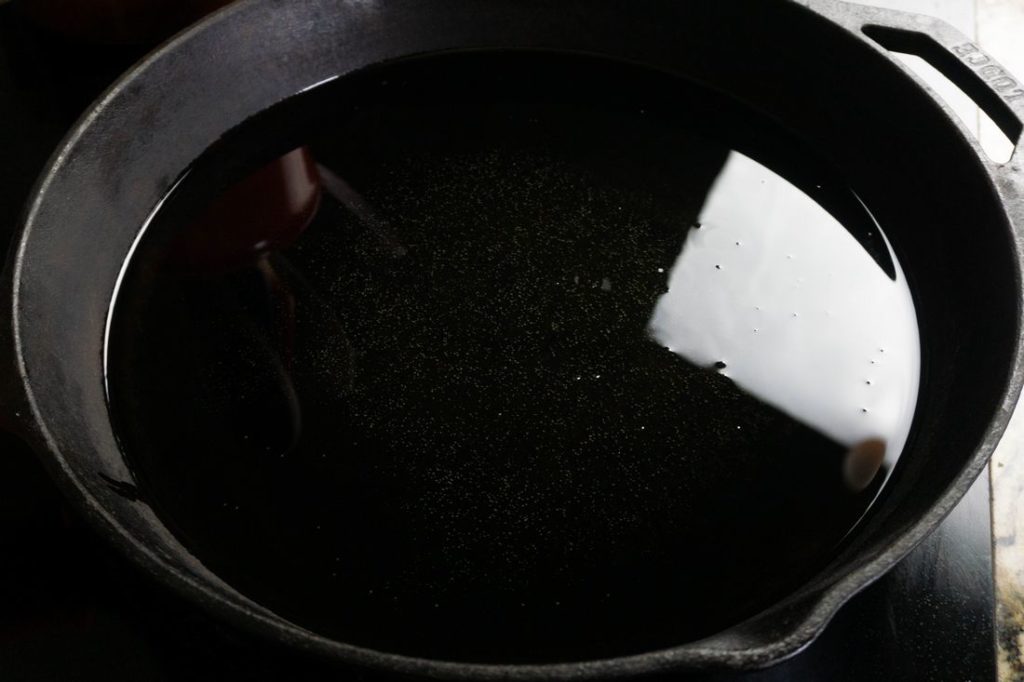 Other fun activities could be pie eating contest to water balloon fight. Make up your own fair fun in your backyard. To make easy funnel cake all that's really needed is a few ingredients. I used a cast iron lodge skillet to fry up the funnel cakes.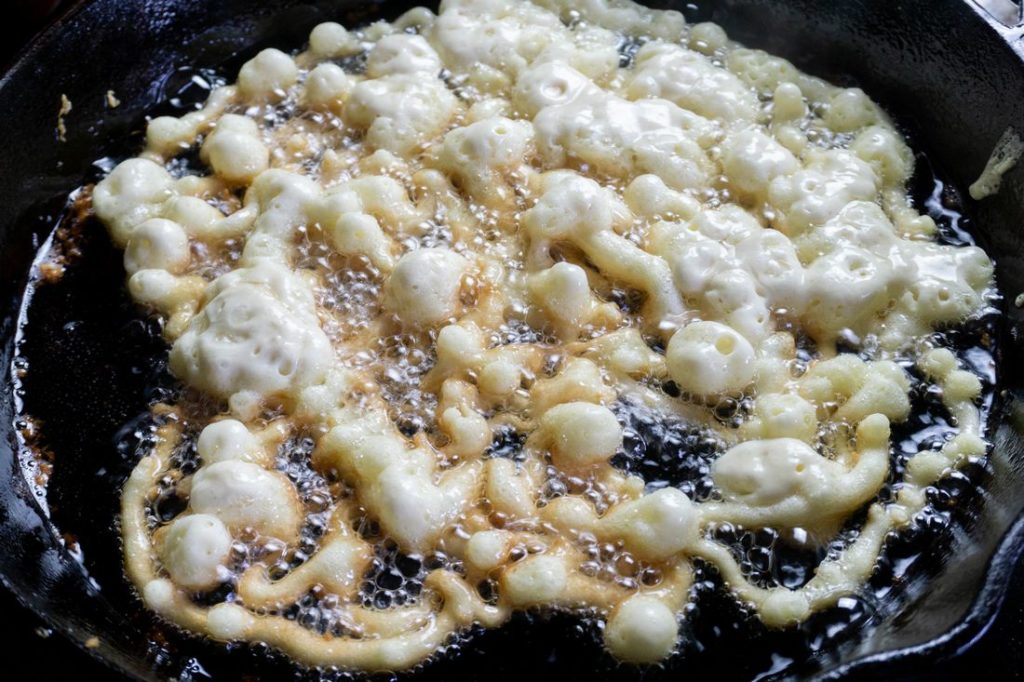 Campfire Funnel Cake:
I made this cake on the stove. I can also cook it over a campfire. However, when using grease over a campfire you must be extremely careful. The pan would need to be a good distance above the campfire to make sure any oil that pops over the side doesn't cause the fire flame up.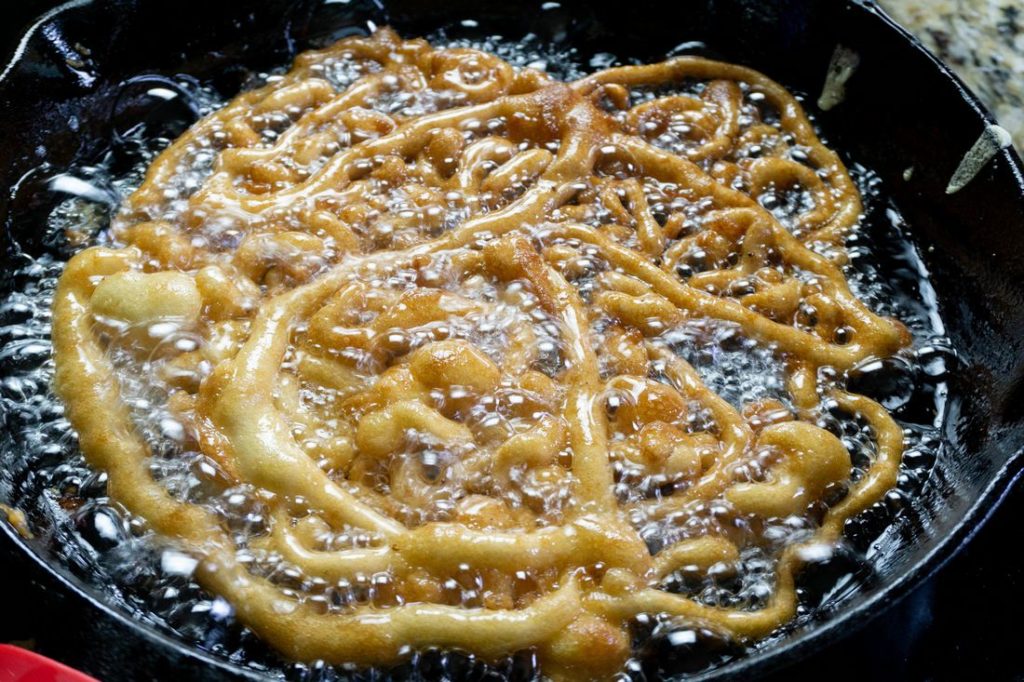 Bring the oil to a boil and using a squeeze bottle drizzle the dough into the hot oil. Oven mitts help with the popping of grease. Using a spider lightly flip the dough after 90 seconds.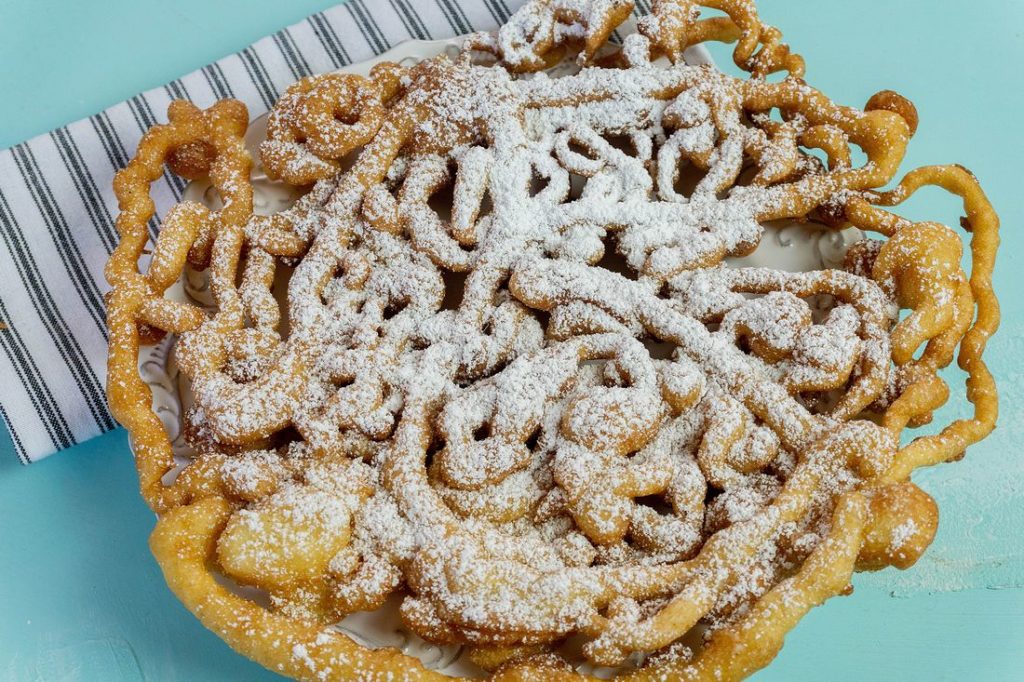 Just get the dough to a light golden brown on each side. Remove to a plate with a napkin or paper liner to soak up grease. Dust with some powder sugar. When I make the cake it takes on the flavor that is used. Second, add a little vanilla or lemon juice to spice it up.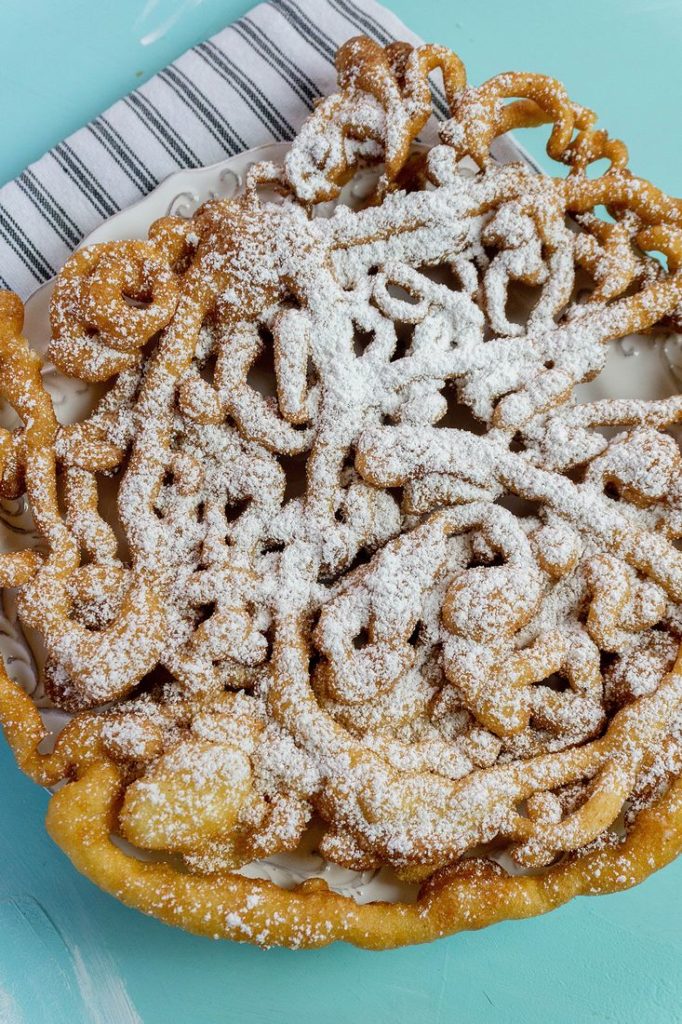 Make funnel cake have the flavors of the harvest season by adding a little bit of pumpkin spice to the batter. Any way you make this sweet dessert fry cake it will be a crowd pleaser. Bring a little bit of the fair food right to your home.
Other Fair Foods To Try: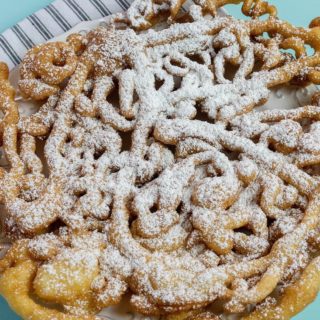 Easy Funnel Cake
Easy funnel cake from pancake batter.
Ingredients
1/2

cup

milk

2

tablespoons

milk

1

cup

pancake mix

1

teaspoon

pumpkin pie spice

1

egg

vegetable oil for frying

1/2

cup

powdered sugar
Instructions
Mix together pancake mix, milk, pumpkin pie spice, and egg. Whisk well till there is no lumps.

In a cast iron skillet add in vegetable oil. Set to a 6 gauge on dial or bring to 350 degrees F with a fry thermometer.

To test readiness of the oil. Place a small amount of dough. If it browns quickly the dough is ready.

Squeeze dough into skillet move the bottle all around to get those fun squiggly signatures shapes of the funnel cake. Cook for 90 seconds. Dough should be lightly browned. Flip with spider or spatula. Cook another 90 seconds till lightly browned.

Remove and top with powdered sugar.
Pin This Easy Funnel Cake: