This post may contain affiliate links. Please read my privacy policy.
Have you ever been to a steak house and they serve up warm bananas? I find those bananas amazing. Deep fried bananas are fresh sliced bananas dipped in pancake batter then deep fried. Tossed in a cinnamon sugar mixture. Serve them alone of with vanilla ice cream.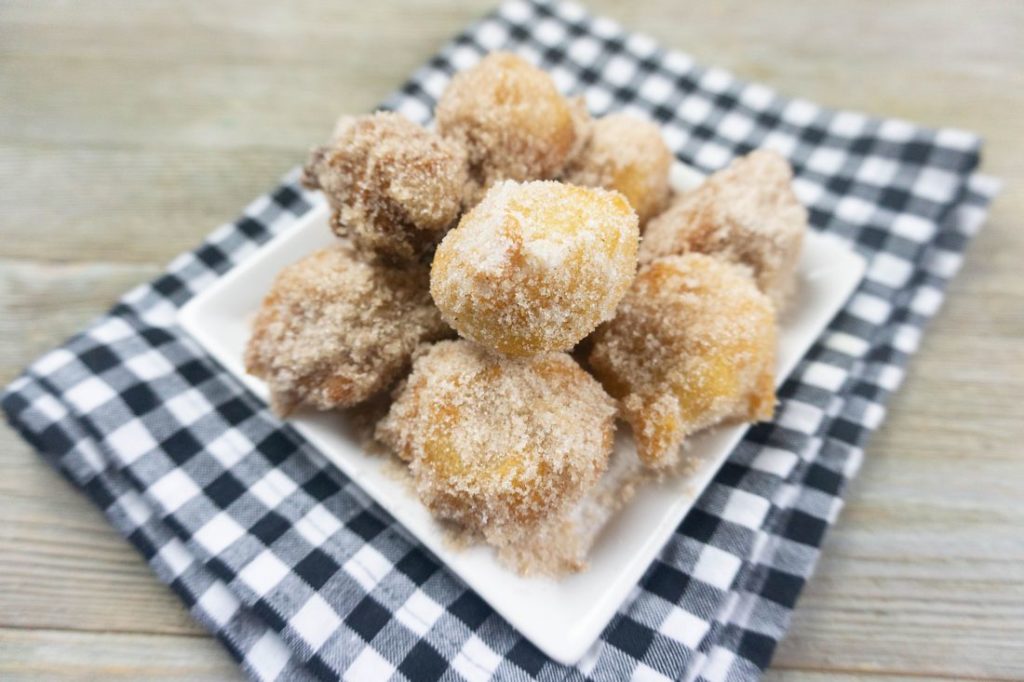 I love deep fried bananas. The warm banana is fantastic and paired with he pancake batter it has a nice fluffy texture. The cinnamon sugar adds the sweetness along with the aromatics needs to make this recipe for bananas just amazing.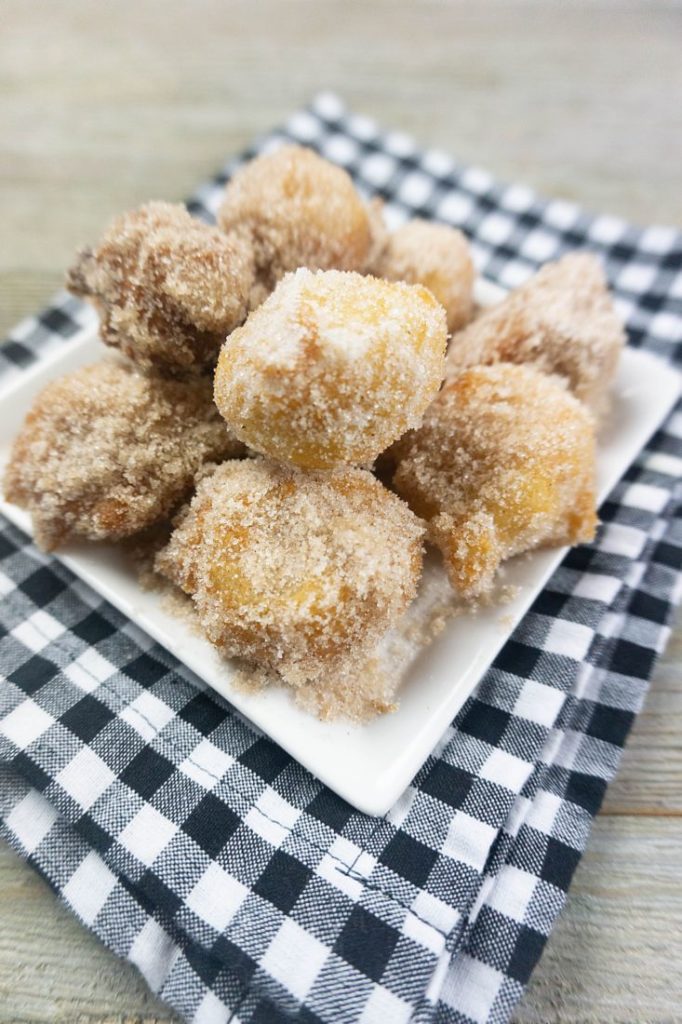 The preparation for the bananas is easy. I like to prep the batter then cut the bananas. I dipped them in to the batter using tongs and remove the bananas using a spider.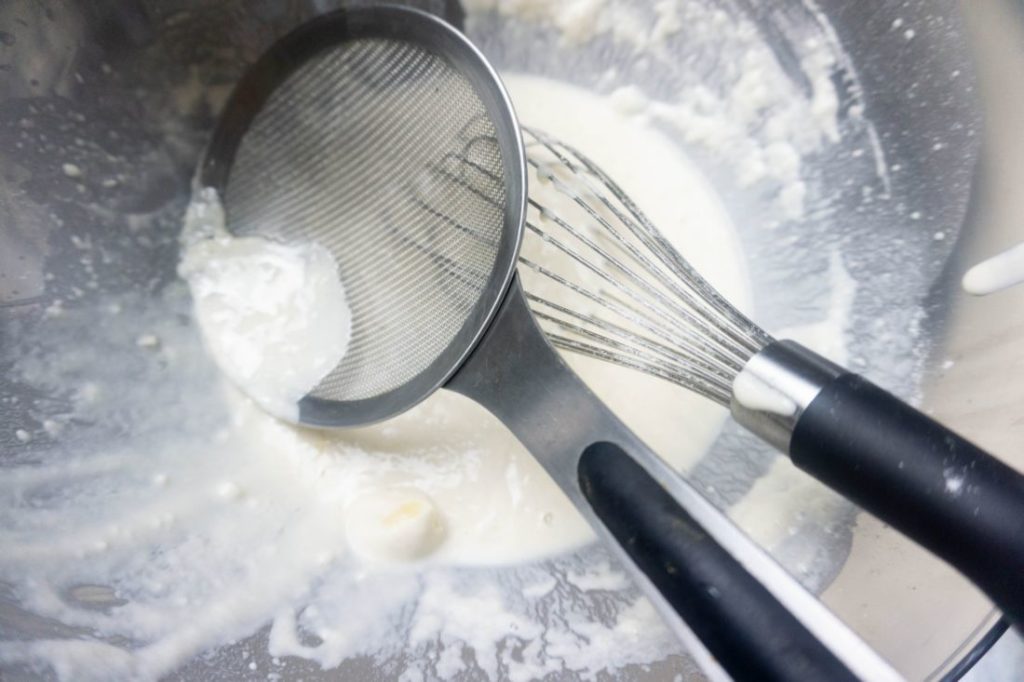 Fundraisers
Make deep fried bananas as a dessert. Additionally, bananas are great for a sweet finger food breakfast. These are a make it fresh kind of delicious treat. Great for fundraisers as well. Make them with the deep fried oreos and sell away.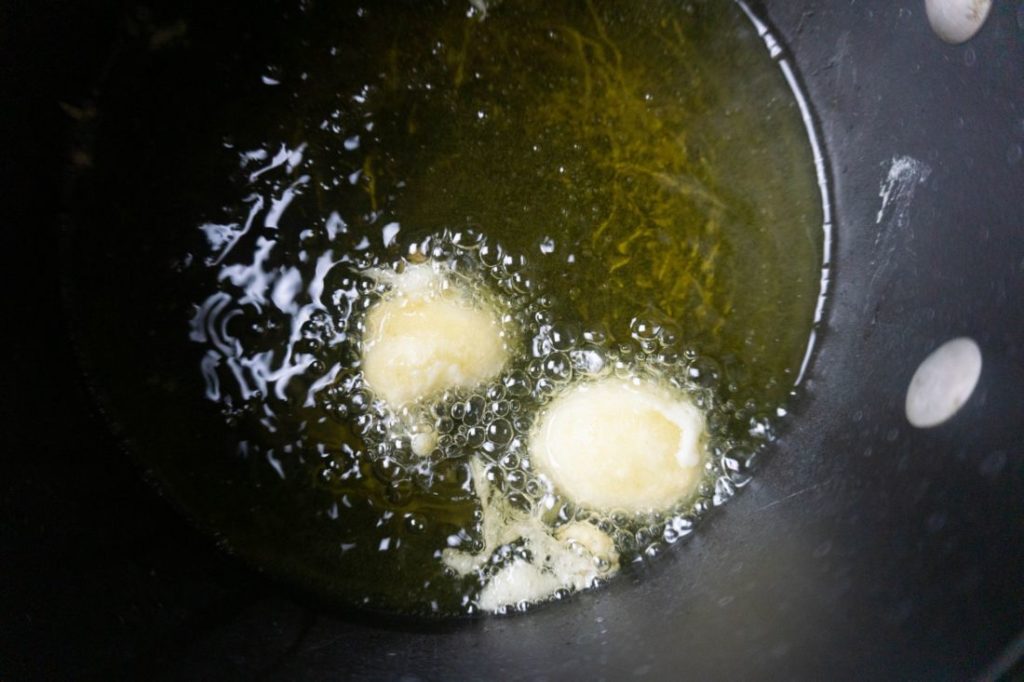 Fry them up in olive or vegetable oil. I find both work just fine. When the treats are pulled from the hot pan using spider drain excess oil. Toss them in the cinnamon sugar after draining that excess oil.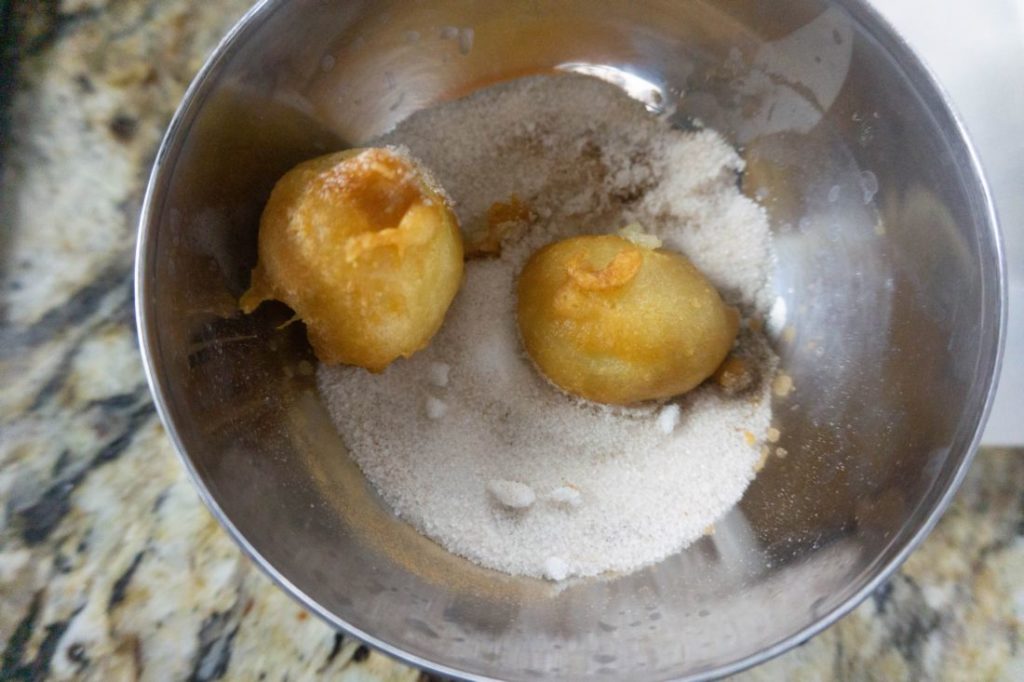 Toss them well and serve them up warm. This is much like easy funnel cake as in the warm dough is better. Powdered sugar is also tasty on the banana treats as well as the cinnamon sugar.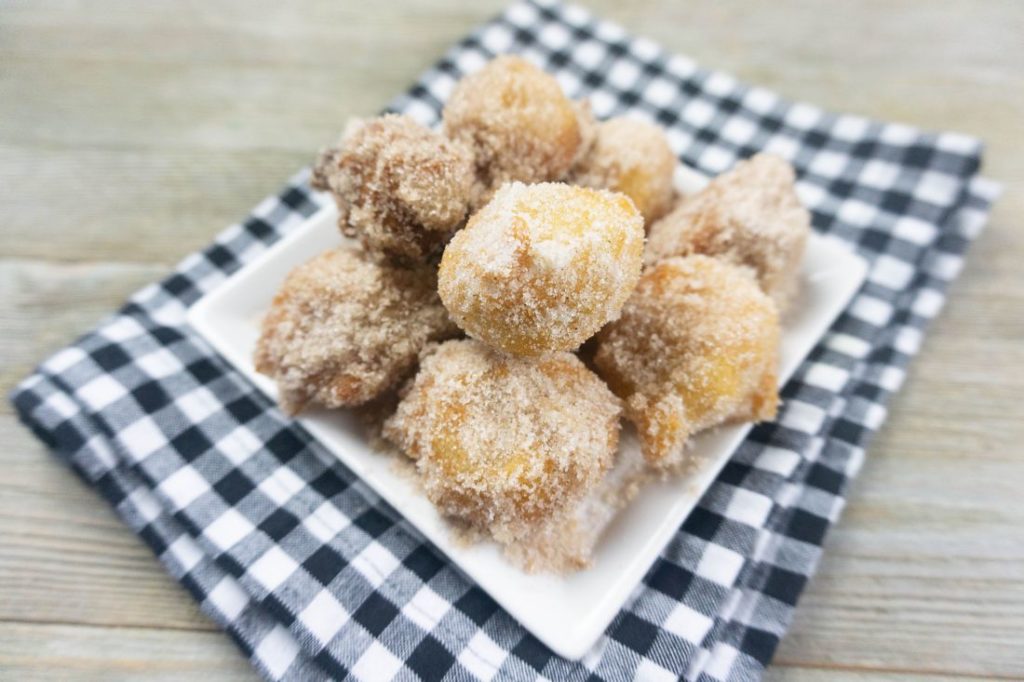 For instance make these treats for a carnival style fun sweet at home. Perfect for the 4th of July as well. If you have a boiler these can be done outside in larger amounts for a gathering.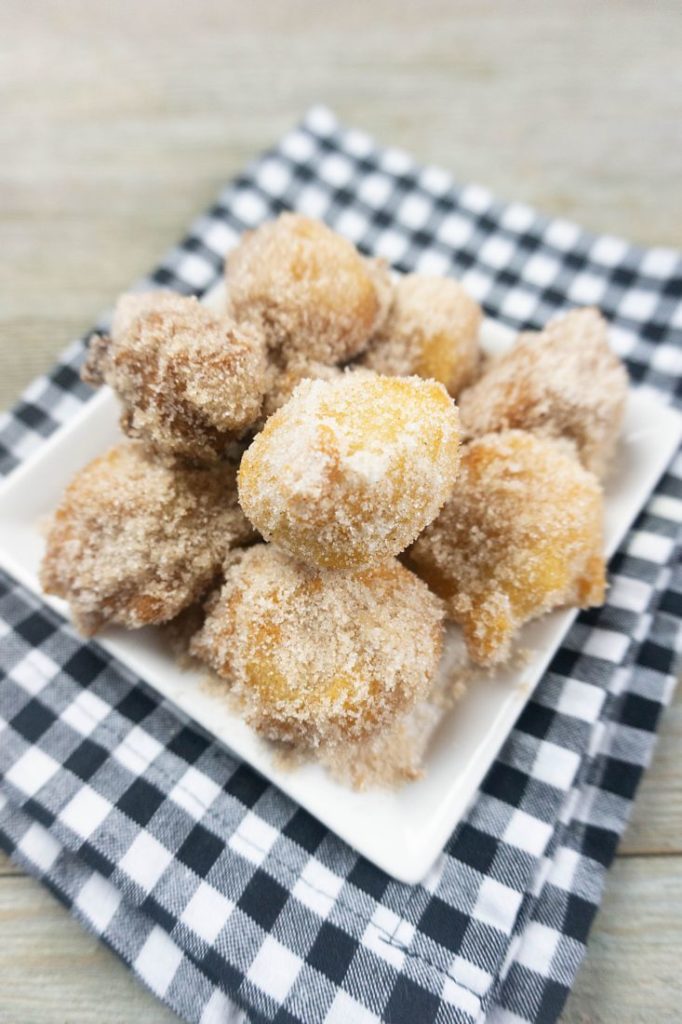 Lastly, fried bananas are amazing for a movie night dessert or camping dessert as well. Make them over a campfire as a sweet morsel after a campfire meal. Hence, any way these treats are made will satisfy any sweet craving.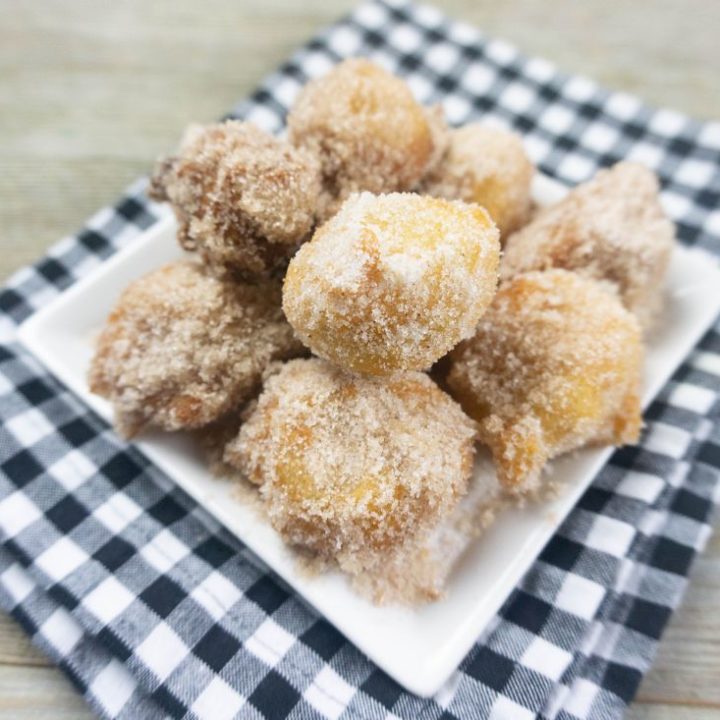 Deep Fried Bananas
Ingredients
1 cup pancake batter
1 banana
1/4 cup sugar
2 teaspoons cinnamon
Water
Oil for frying
Instructions
Place oil into a deep sauce pot. Heat to 350 degrees F. Check with digital thermometer or candy thermometer.


In a bowl, mix pancake batter with the required amount of water per package. I use buttermilk and I like to add a little more water to the bowl so it's not so thick just enough to coat the banana slice. If it's too thick it will not fry well and cook too long.


Slice banana into round bite size pieces. Dip in pancake batter and fry until the outsides are golden brown. After 3 to 5 minutes.


Strain with spider and toss into a bowl with cinnamon sugar mixture. Serve warm!
Nutrition Information:
Yield:

10
Serving Size:

1
Amount Per Serving:
Calories:

95
Total Fat:

4g
Saturated Fat:

1g
Trans Fat:

0g
Unsaturated Fat:

3g
Cholesterol:

13mg
Sodium:

101mg
Carbohydrates:

15g
Fiber:

1g
Sugar:

6g
Protein:

2g
Pin Deep Fried Bananas