This post may contain affiliate links. Please read my privacy policy.
Back in March we had a color guard championship at our school. All the girls could go on about was Deep Fried Oreos. I thought to myself NO way. Like that is completely gross but then again I wasn't thinking it was fried in pancake batter. Once I found out the batter was a pancake batter that when I said I have to do these at home and for all of my lovely readers here!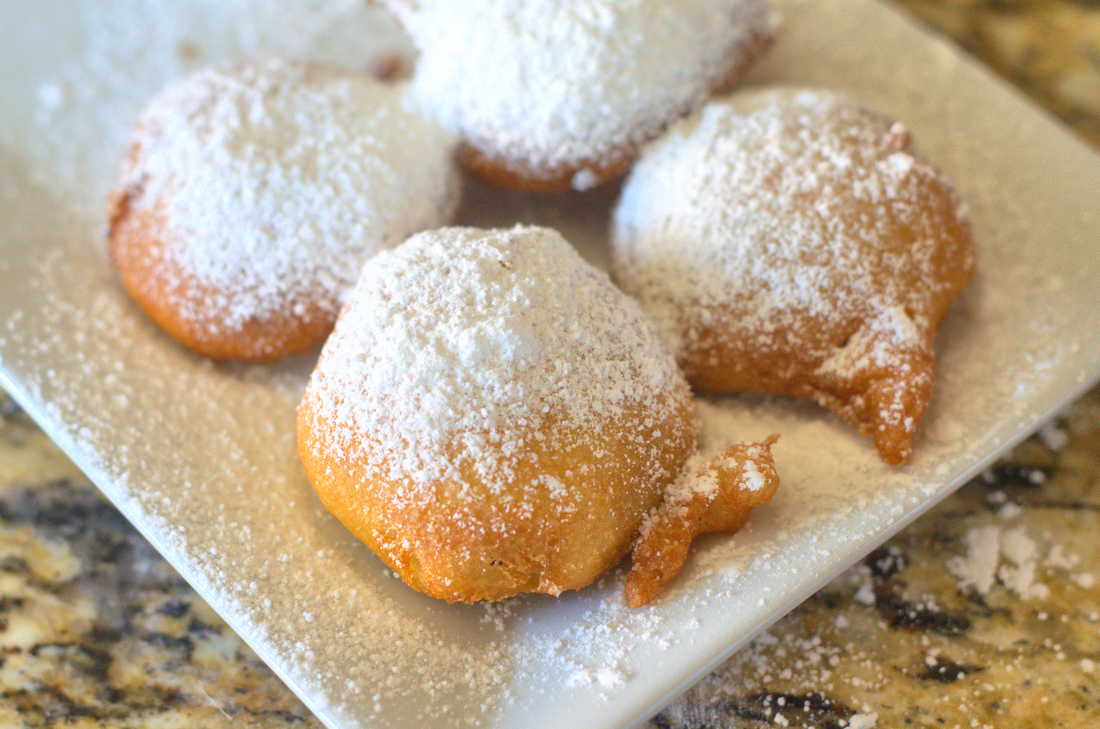 The batter has to be a little thicker than what you would use to make a pancake. The best thing to do is add a little water at a time to get the right consistency. These have been described as a mix between funnel cake and Oreos.
The color guards by the dozen were walking around with these. I thought I really got to make these for my family.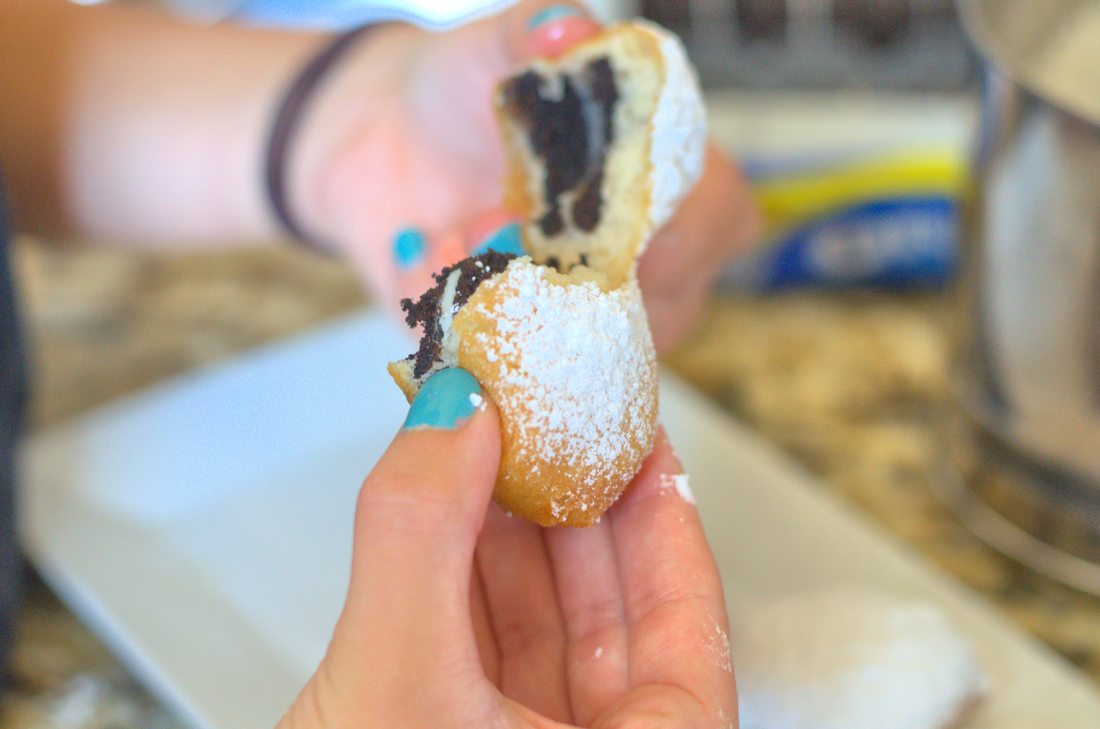 My eldest son at first thought they sounded so gross. Therefore he ended up eating more of them than my daughter. He also looking forward to the next time I make them.
My husband wasn't home and he is still afraid to try them but I am going to have to do it again. Hence, this time I will be sure he tries at least a bite. My middle son wasn't home either so doing this again will be a must.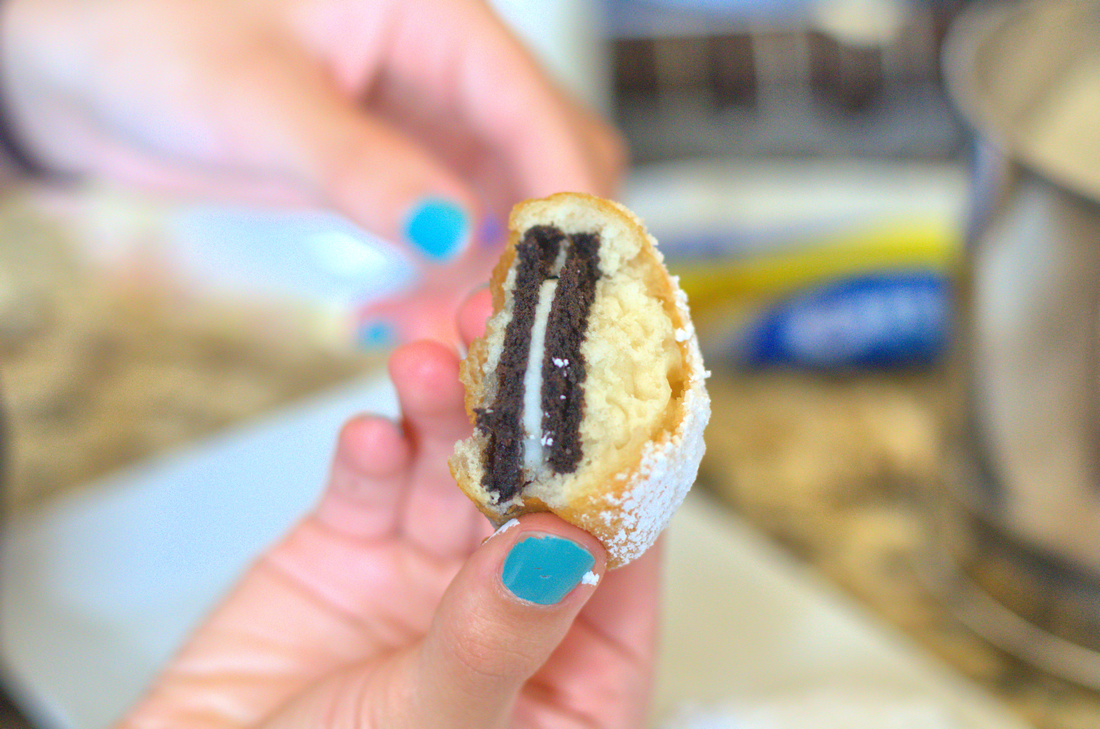 It's Fried!
These are great for birthday parties but I would say serve them up fresh! Just be careful because of course the oil is hot. Additionally, make sure to keep the oil from where it cannot splash or spill onto someone.
Here at the Texas State Fair they fry EVERYTHING. Hence, even butter and bacon. Now, I am not so sure about the butter but I am thinking about trying bacon in pancake batter fried. Would you eat it? What's your favorite fried food? I'll give you mine. Above all it's fried alligator. YUM!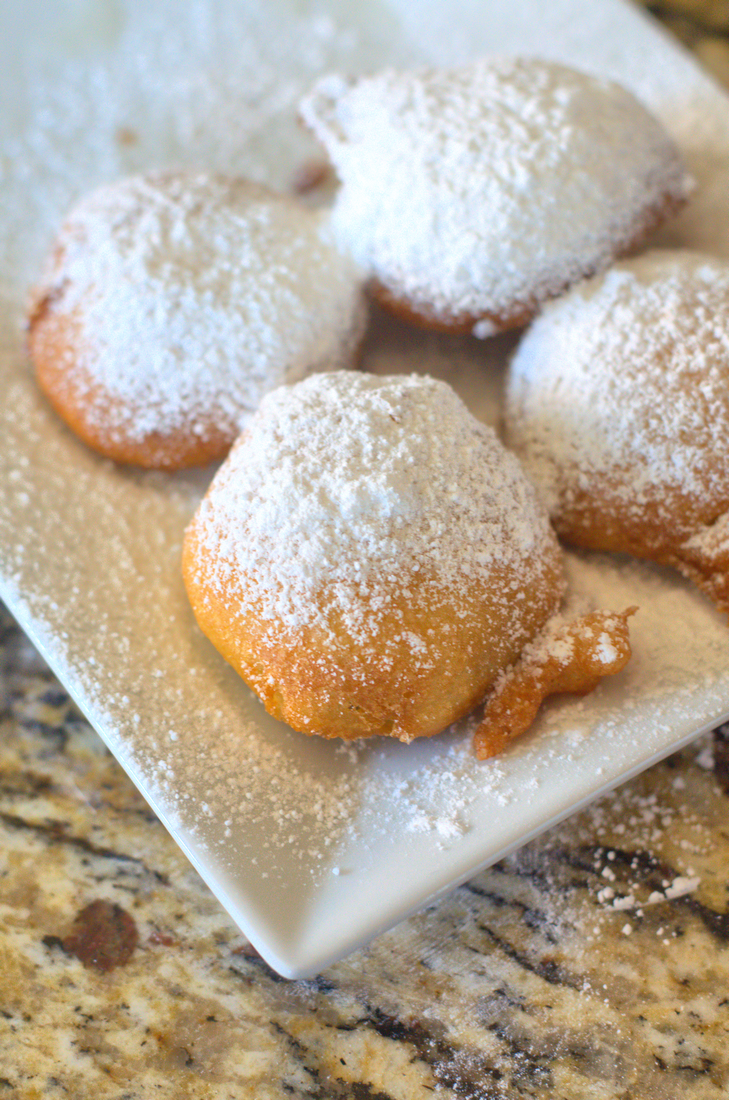 Additionally, here is a short form video to show you how I made the Deep Fried Oreos. Below is the video will be a recipe with measurement. Please feel free to ask any questions about this recipe in the comments. However, Frying is never easy so if at first they do not come out right lower your heat.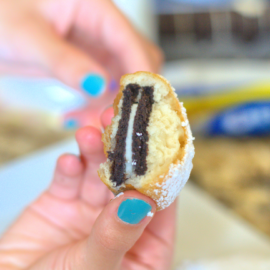 DEEP FRIED OREOS
Oreos dipped in pancake batter, deep fried, and then topped with powdered sugar.
Ingredients
1

cup

pancake mix

⅔

cup

water

10

oreos

oil for frying

⅓

cup

powdered sugar
Instructions
Pour oil in pan covering ⅓ of the pot. Heat to a medium low 375 degree F heat.

Put pancake mix in a bowl. Slowly add half the water and mix. The batter needs to be thick. If you need more water you may use it but if the batter gets too thin then add more pancake mix.

Dip the Oreo in the pancake batter and place in fryer. Fry for about 30 to 45 second each side until a light brown in color.

Remove from oil, drain, and top with powdered sugar.
Video
Pin deep fried oreos: