Pixar Luca Trenette Al Pesto
This post may contain affiliate links. Please read my privacy policy.
The new movie out by Disney Pixar Luca is a sea monster tale of three young kids in Italy. The father of the young girl makes a dinner dish for all of them. The sea monsters love the dish trenette al pesto which is what the father makes in the film Luca.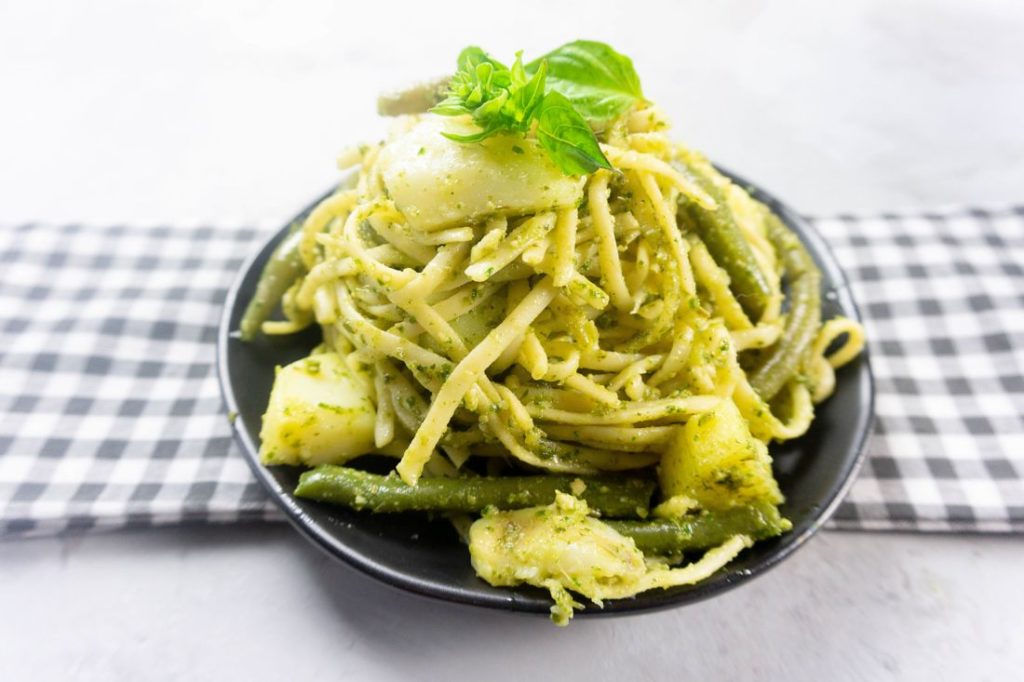 While trenette pasta is hard to come by here in America you can always replace it with linguine pasta. This is pasta dish in the movie Luca that we think you would enjoy making at home. I just love making food from movies.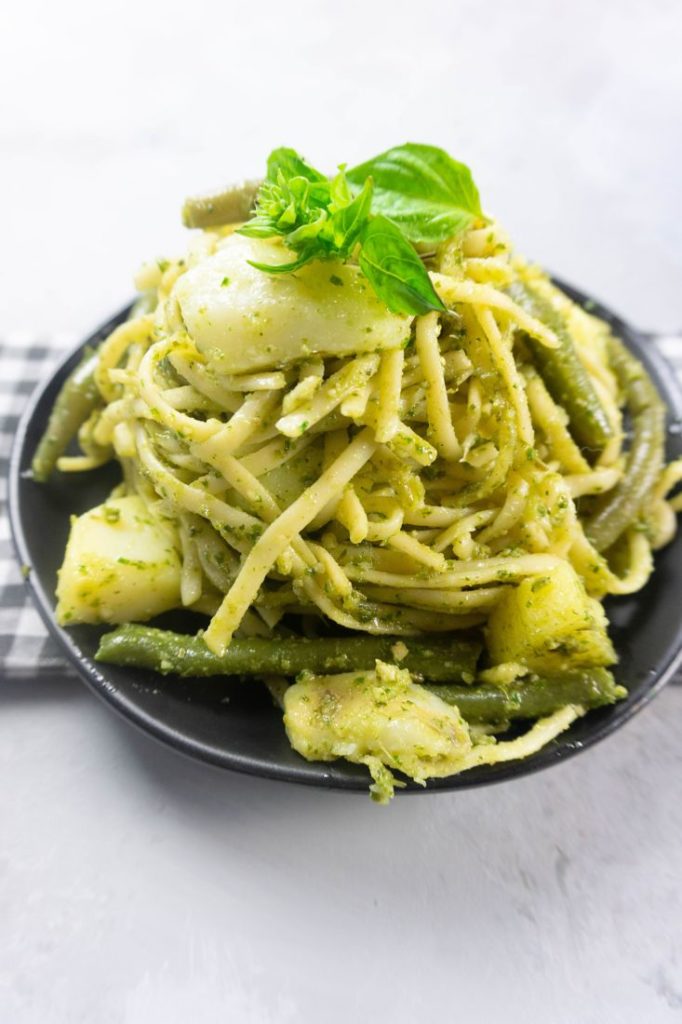 Without Pine Nuts for Allergies
I have the recipe for this pesto with or without nuts. The reason is many are allergic to nuts and would like to make it without the nuts. The pesto will make up just fine without the pine nuts.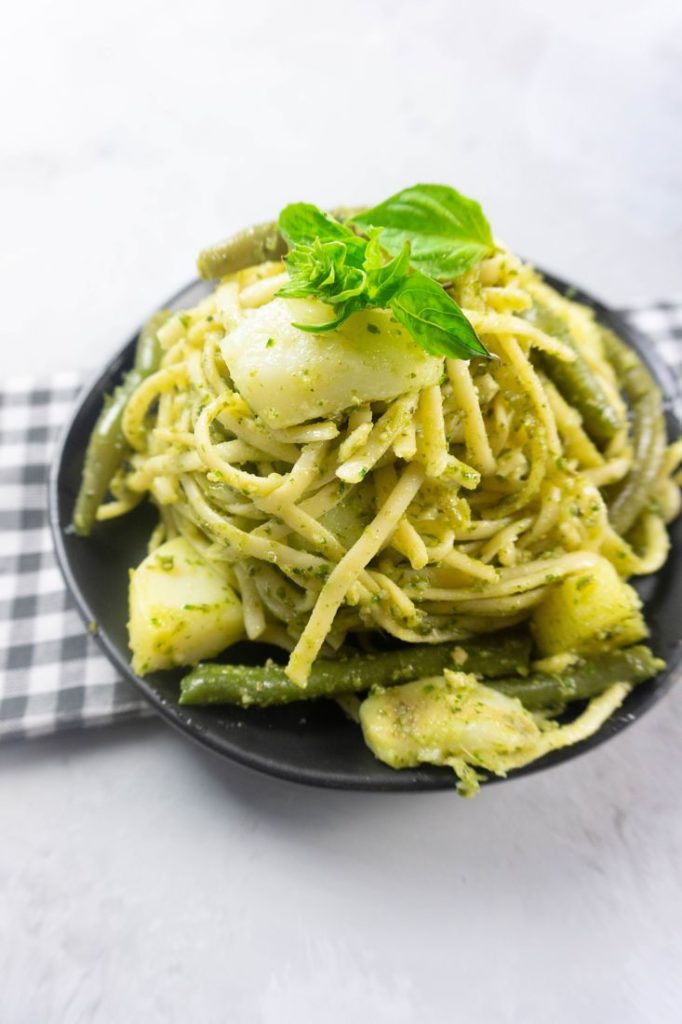 In fact we have found that pine nuts are quite expensive so sometimes we just omit the nuts for our own meals. This is a great dinner dish and serves up well while watching the film Luca. Have a family dinner and movie night.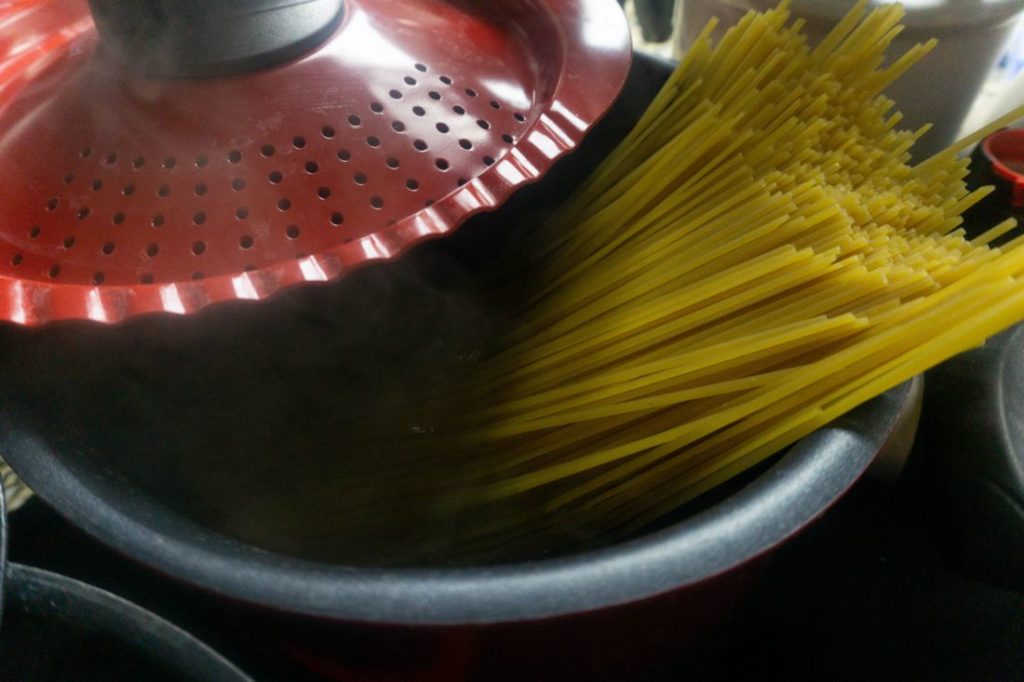 The first trick to this pasta is cooking the potato before adding the pasta. The potato needs a tad more cook time so we add the potato to the pasta water first.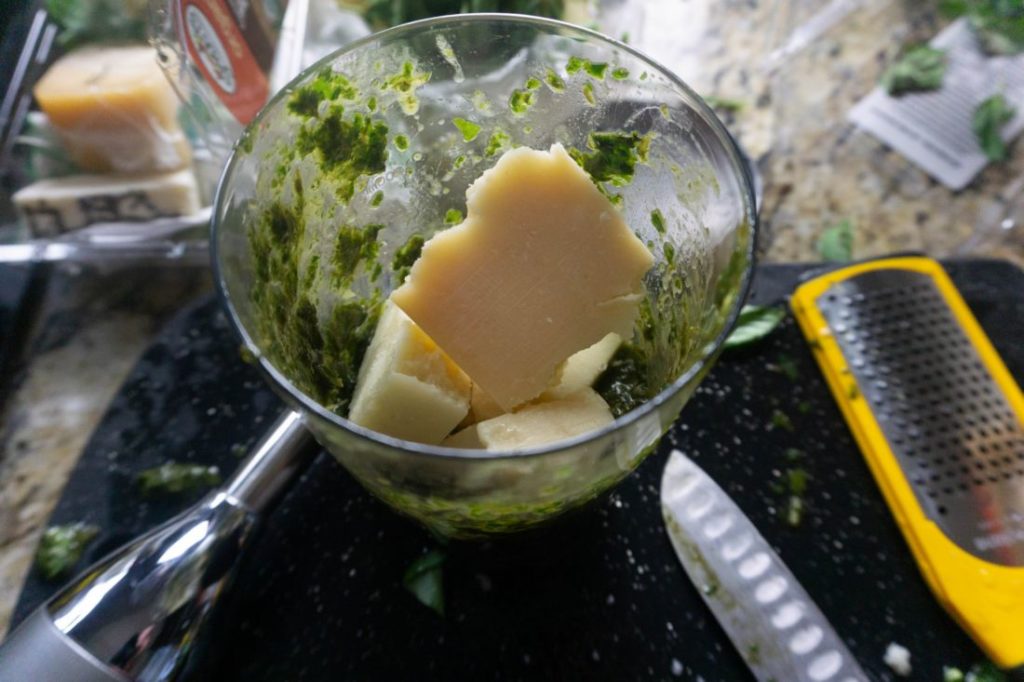 Add the pasta then add the green beans all increments. With Italian cooking is always about layers and knowing when to add what. That's important here with the green beans, potatoes, and pasta.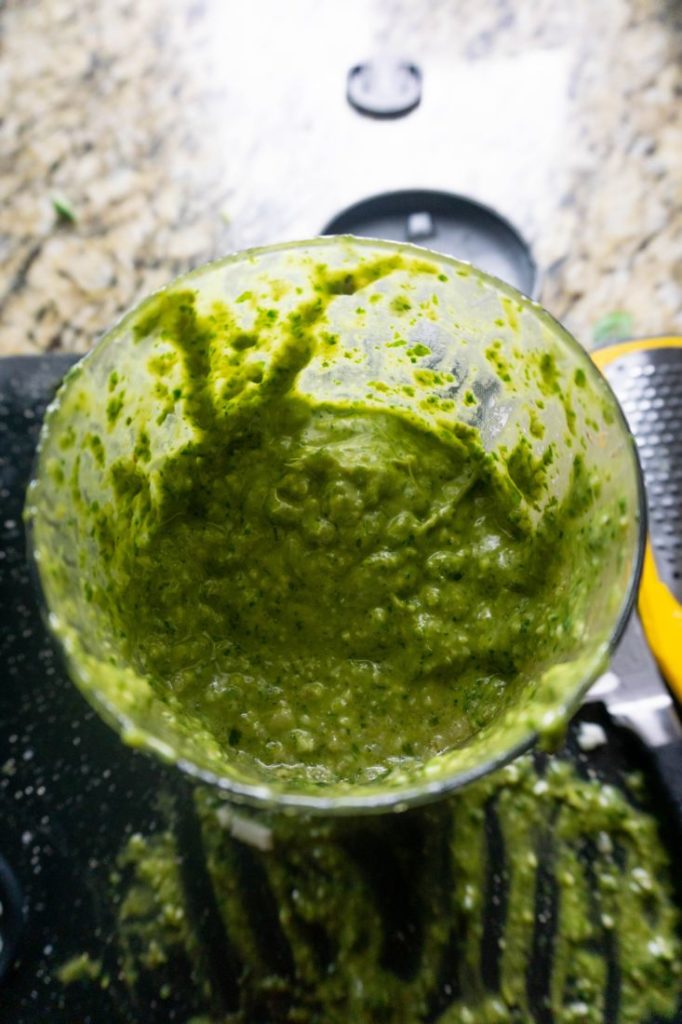 All About The Pasta Water
Remember to reserve some of the pasta water. This is very important on how the dish and pesto will merry together in the end. The pasta water is idea for tossing and allowing the cheese in the pesto to melt and adhere to the pasta.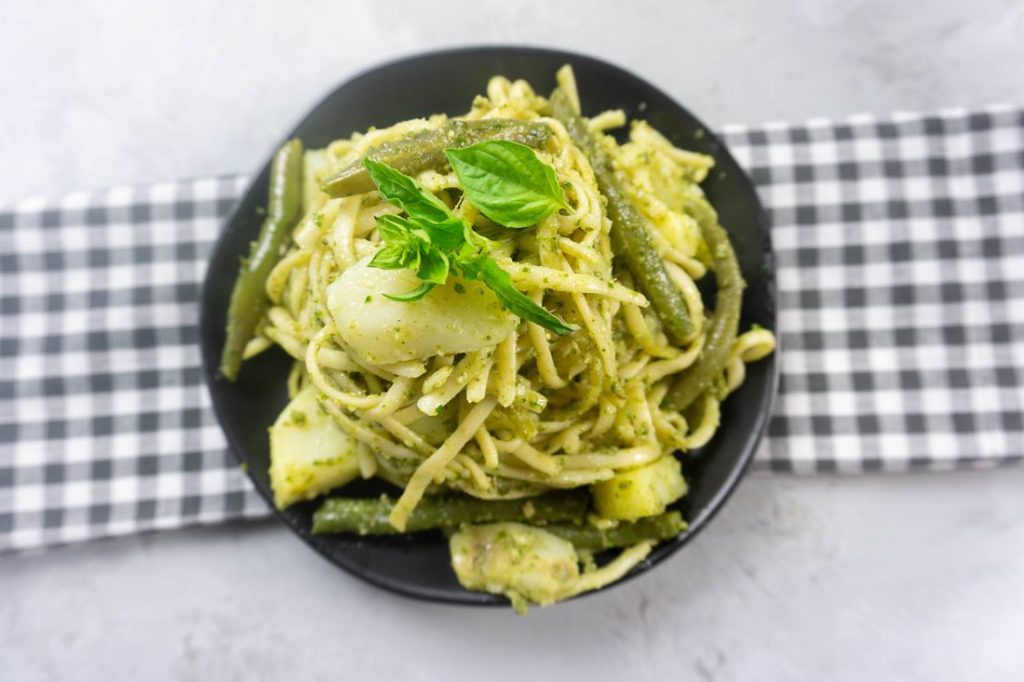 Once you have those tips and tricks down for the trenette al pesto then it time to really get cooking. The pesto can be made with a mortar and pestle but you don't have to go manual.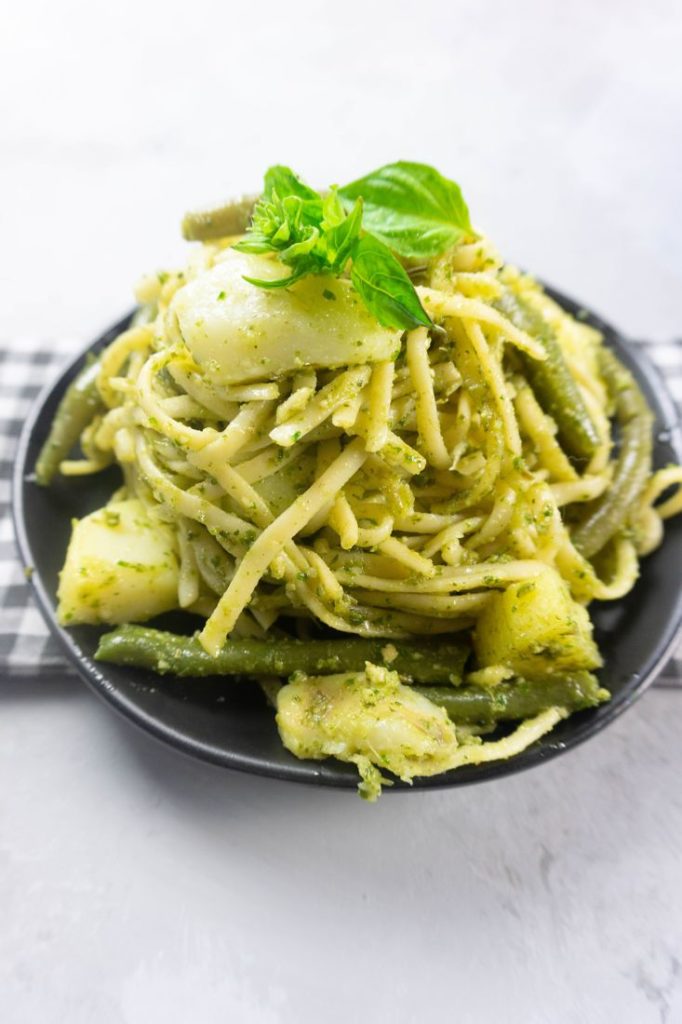 Use a food processor to blend the ingredients together. Most people use this method today as it cuts down on time in the kitchen.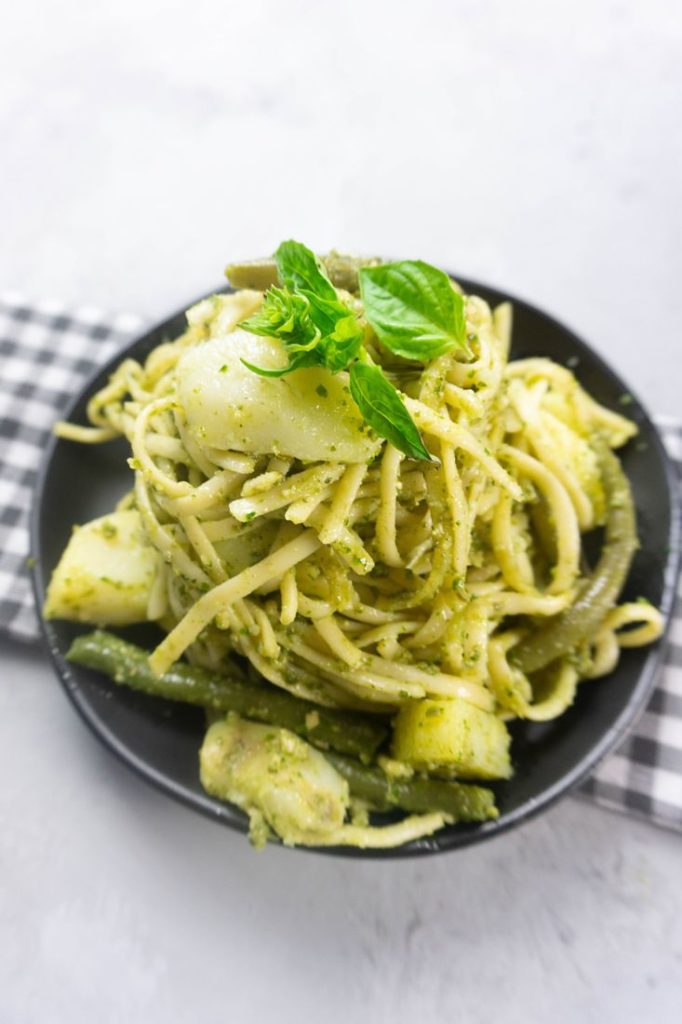 Making the pesto is easy! Just follow the pesto recipe below and before long you will be enjoying a dish from the movie Luca. Try this Ratatouille Confit Byaldi from the Disney Ratatouille movie.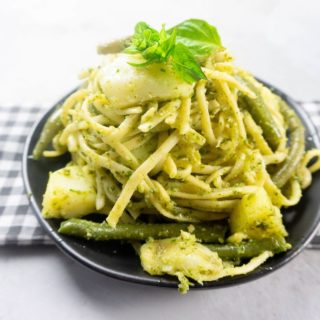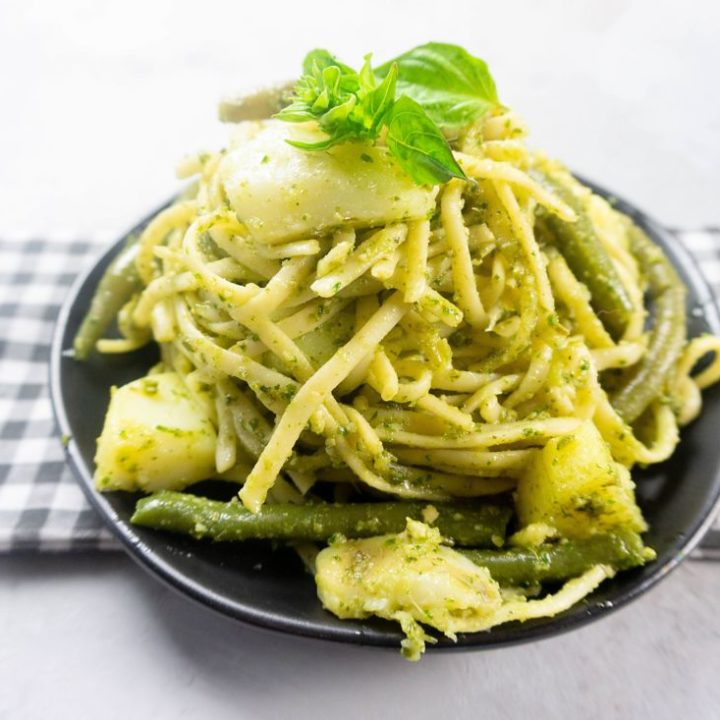 Pixar Luca Trenette Al Pesto
Basil pesto from the Disney Pixar movie Luca.
Ingredients
3

cups

fresh basil leaves

2

tablespoons

minced garlic

1/2

cup

fresh parmesan

1/2

cup

locatelli pecorino romano

1/3

cup

pine nuts

leave out if allergic to nuts

3

gold potatoes; peeled and diced

2 1/2

cups

fresh green beans; ends trimmed

1

lb

trenette pasta

linguine will work if you cannot find trenette

2

teaspoons

salt

1/2

cup

olive oil plus 1 tablespoon
Instructions
Place a pasta pot with water on to boil. Add one teaspoon salt and one tablespoon olive oil. Once it starts boiling add the peeled and diced potato to the water.

Cook for 4 minutes. Add in pasta. Cook 8 minutes then add in trimmed fresh green beans. Cook until pasta is al dente. Strain pasta but reserve some pasta water to help when mixing the pesto and set aside.


Either with a mortar and pestle or a food processor. Blend together the one teaspoon salt, basil, garlic, cheeses, 1/2 cup olive oil, and pine nuts. If allergic to nuts just remove the nuts. If it's too thick add more olive oil.


In a serving bowl, add about a 1/3 cup pasta water and two heaping spoonful's of pesto. Add pasta, potatoes, and green beans. Toss well. Serve!
Notes
Can also be made with gluten free pasta to be a gluten free dinner dish.
Pin Luca Trenette Al Pesto