Honey Crisp Apple Cocktail
This post may contain affiliate links. Please read my privacy policy.
Many of us associate apple season with back to school. Depending on where you live apples will be in season from June to November. However, that doesn't stop us from using apples in those holiday desserts. This Honey Crisp Apple cocktail is a great cocktail to sip on through the fall season.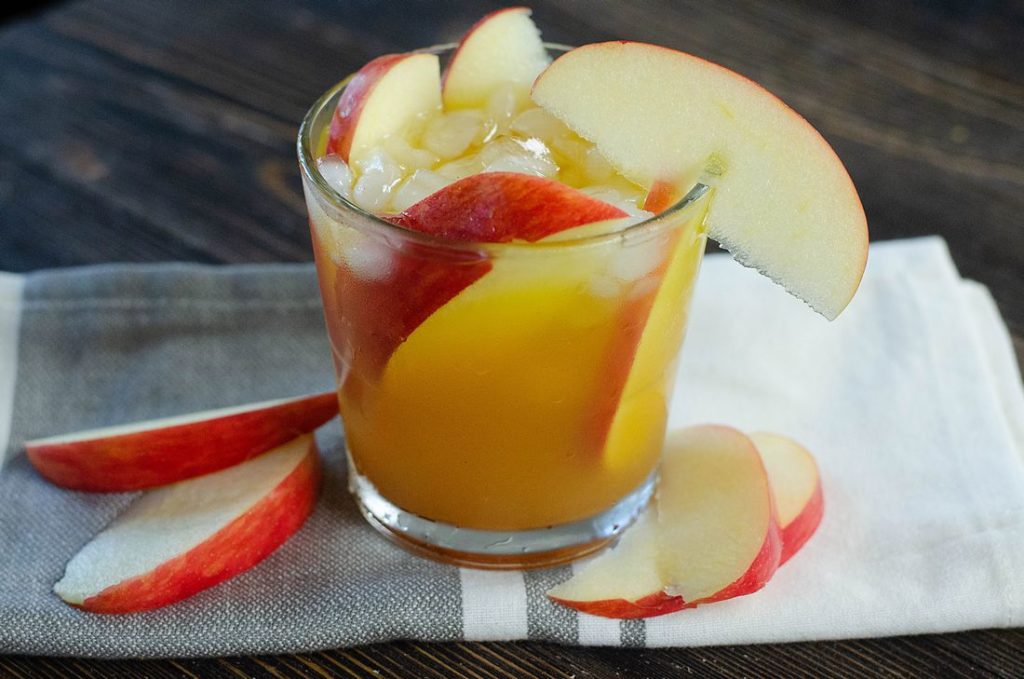 This is a vodka cocktail that is based with Franklin's organic apple vodka that has hints of ginger in it. For this apple cider cocktail we also used a spiced apple cider to pair well with the fresh honey crisp apples. The honey crisp apples are great to snack on while sipping.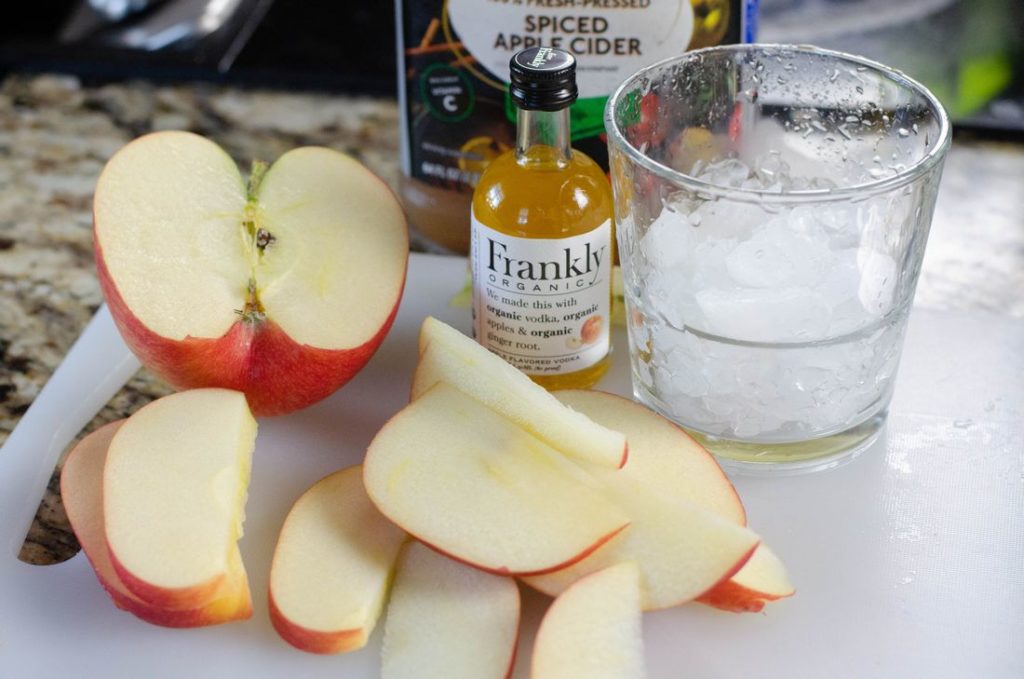 A Seasonal Cocktail
Apple vodka cocktails like this Honey Crisp apple cocktail go great for fall gatherings, Halloween, and well into the November. Fantastic cocktail to serve up at Thanksgiving or those tailgate parties. Just be sure of those that are drinking are safe to drive. Uber is always a good idea.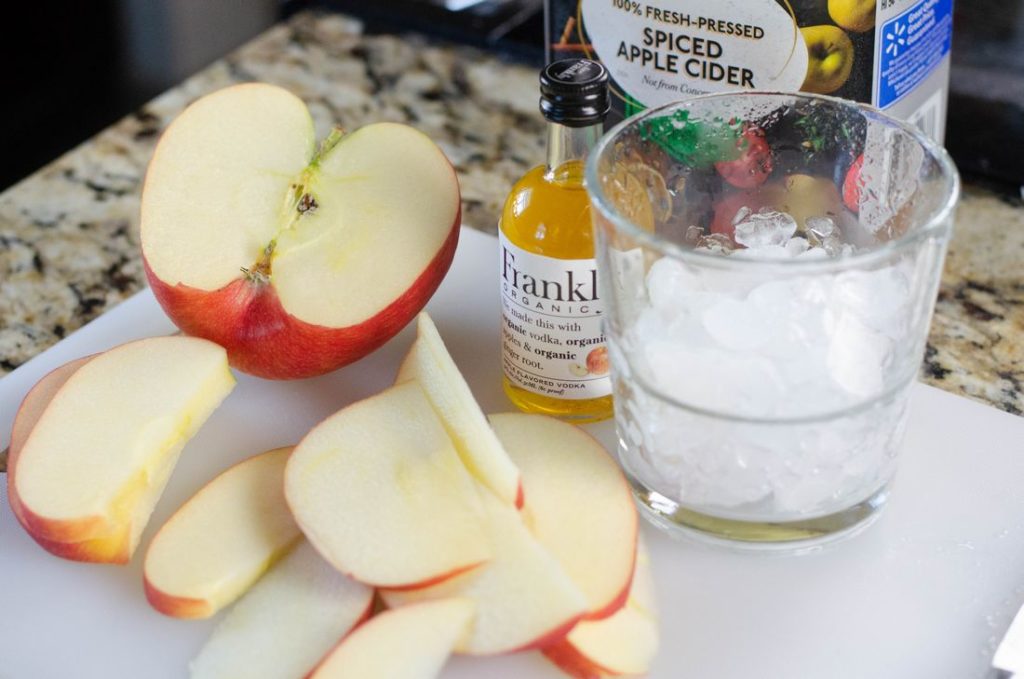 In fact, we've been making new year's eve plans and we are setting aside extra money to pay for the large uber for all of us to go back and forth to the bar we plan to spend it at. It's local to us which is a good thing too. Normally, we would do a party but over the years it's been more work and less fun.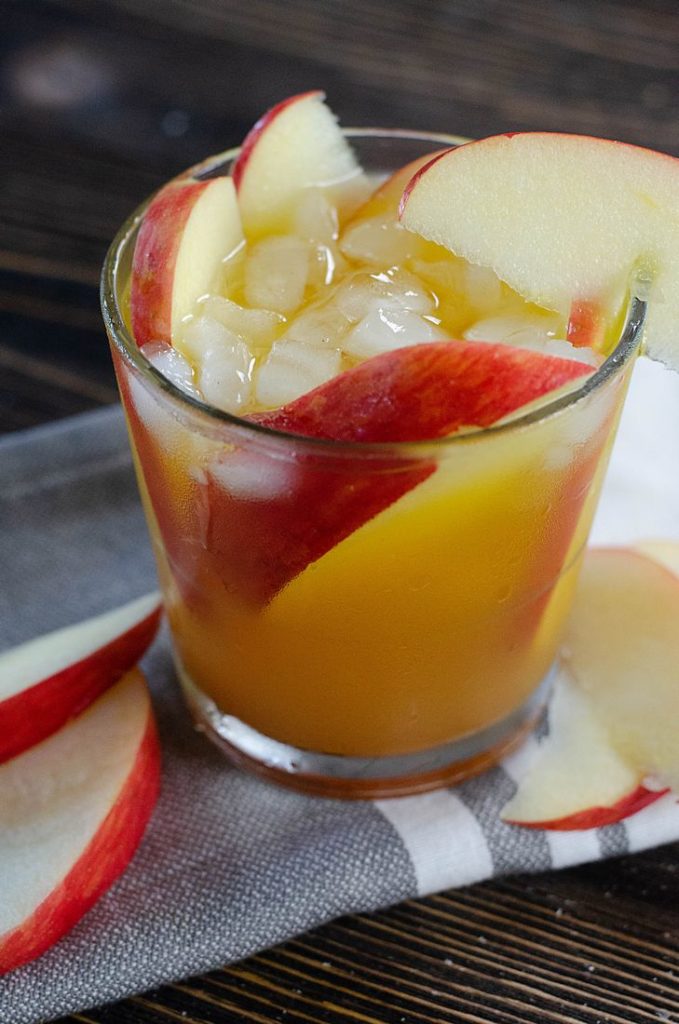 This spiced apple cider drink could have some gold candy flakes added to it to make a fun New Year's eve cocktail. Top it off with cinnamon spice for a holiday seasonal Christmas cocktail. This apple cocktail is extremely versatile.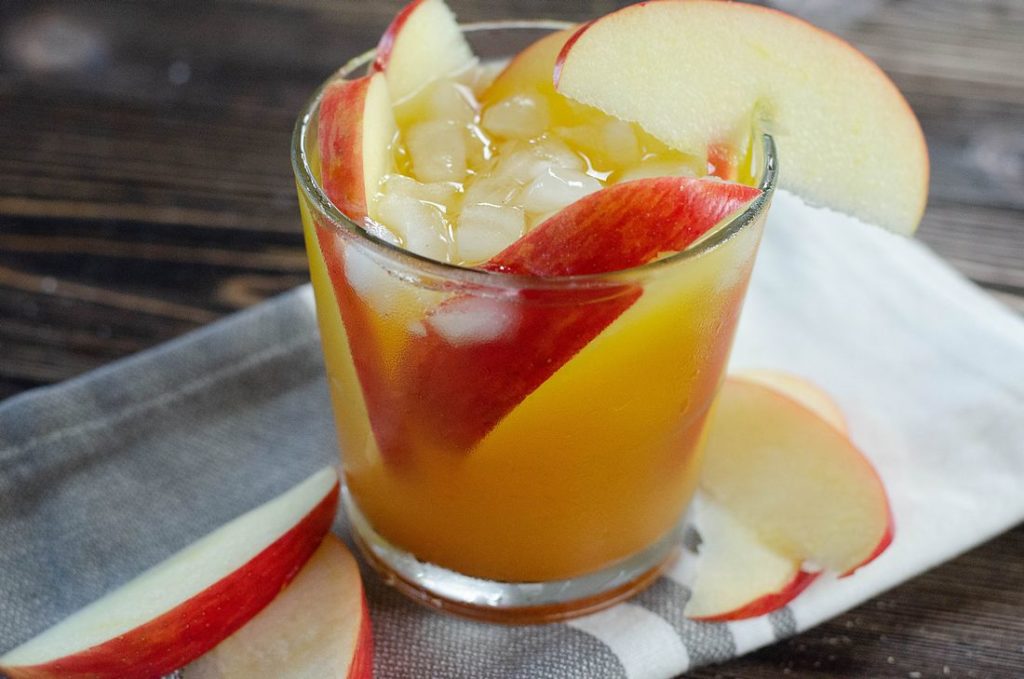 If you would like to use Washington apples you totally could switch the honey crisp apples out for those. My favorite is opal apples which I like to eat this time of year. The husband is into honey crisp. Just know that whatever apple floats your boat can easily be used in this cocktail.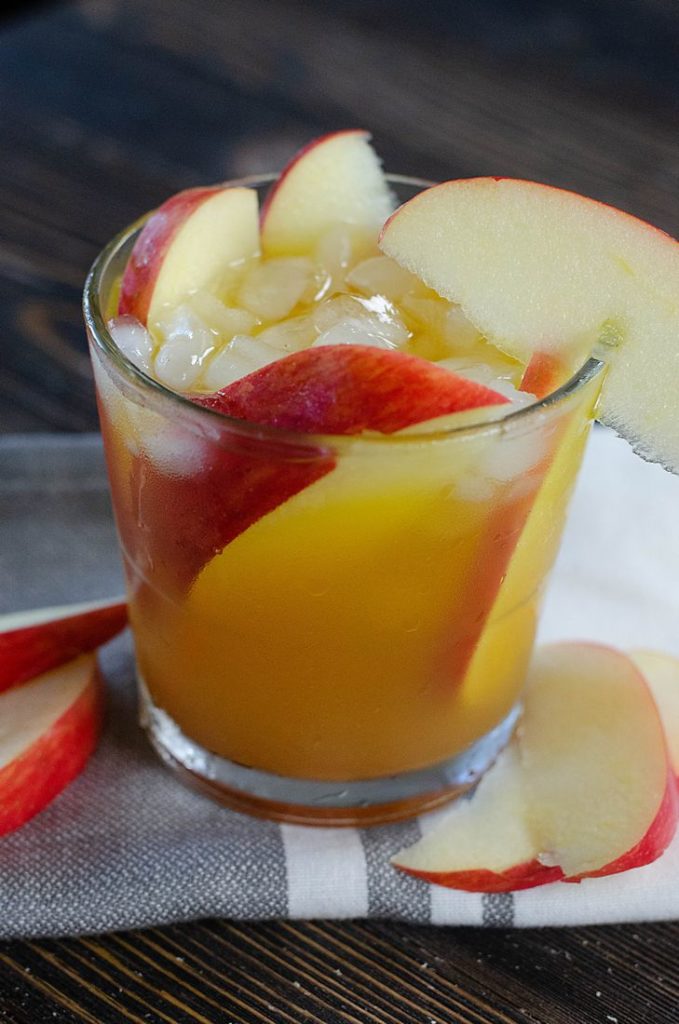 We have a good growing list of cocktails on the blog so don't forget to take a look around. If you like this cocktail try this sparkling apple martini prosecco which would also be a hit around the holidays.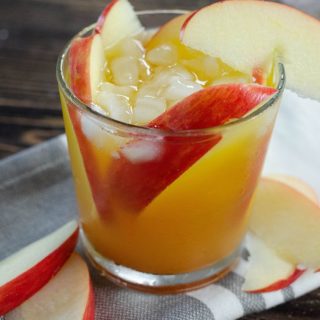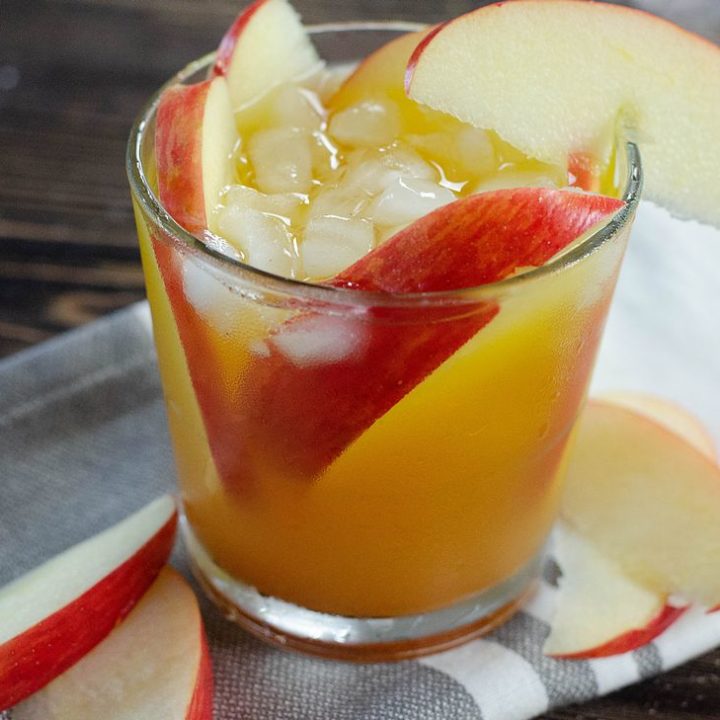 Honey Crisp Apple Cocktail
Fall cocktail with apple vodka, spiced cider, and fresh honey crisp apples.
Ingredients
2

oz

franklin's organic apple vodka

3

oz

spiced apple cider

1/3

sliced honey crisp apple

ice
Instructions
Place crushed ice into a short cocktail glass. Add in organic apple vodka.

Top with spiced apple cider and give it a small stir. Add in sliced honey crisp apples or apples of choice. 

To serve seasonally it can also be topped off with cinnamon.
Pin Me: