This post may contain affiliate links. Please read my privacy policy.
If you know the famous series of Harry Potter then it's likely you've heard of Butterbeer. Butterbeer Frappuccino is taking espresso and butterbeer flavors marrying together for a delightful drink.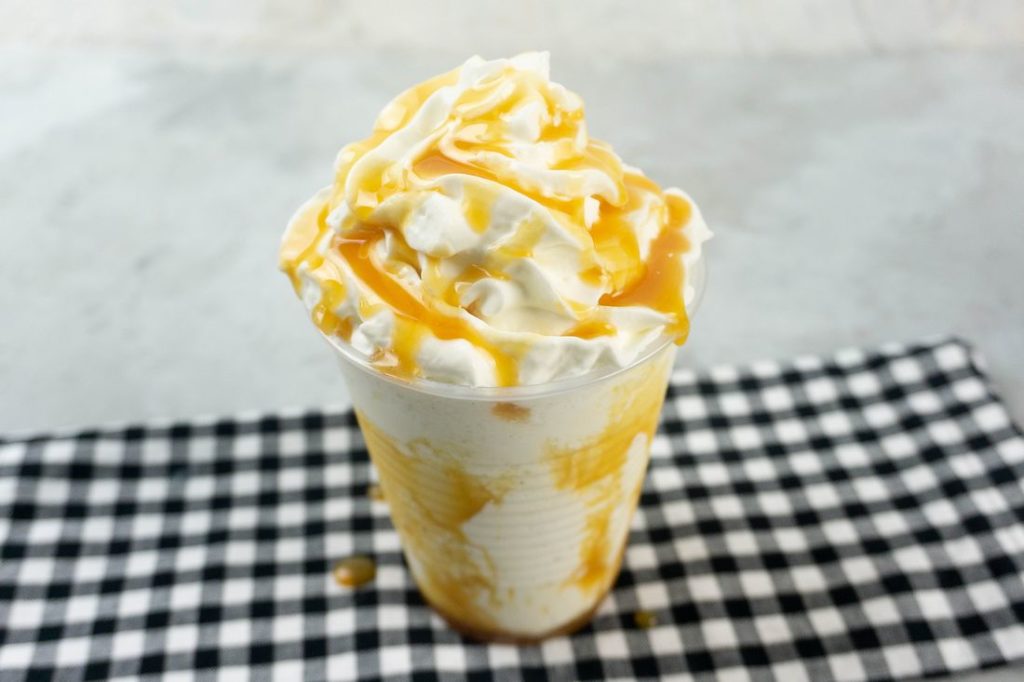 Great to have while watching Harry Potter, Fantastic Beasts, and the Harry Potter Reunion on HBO Max. I cannot wait to watch the reunion on HBO Max on January 1st, 2022. It's a celebration of the 20th anniversary.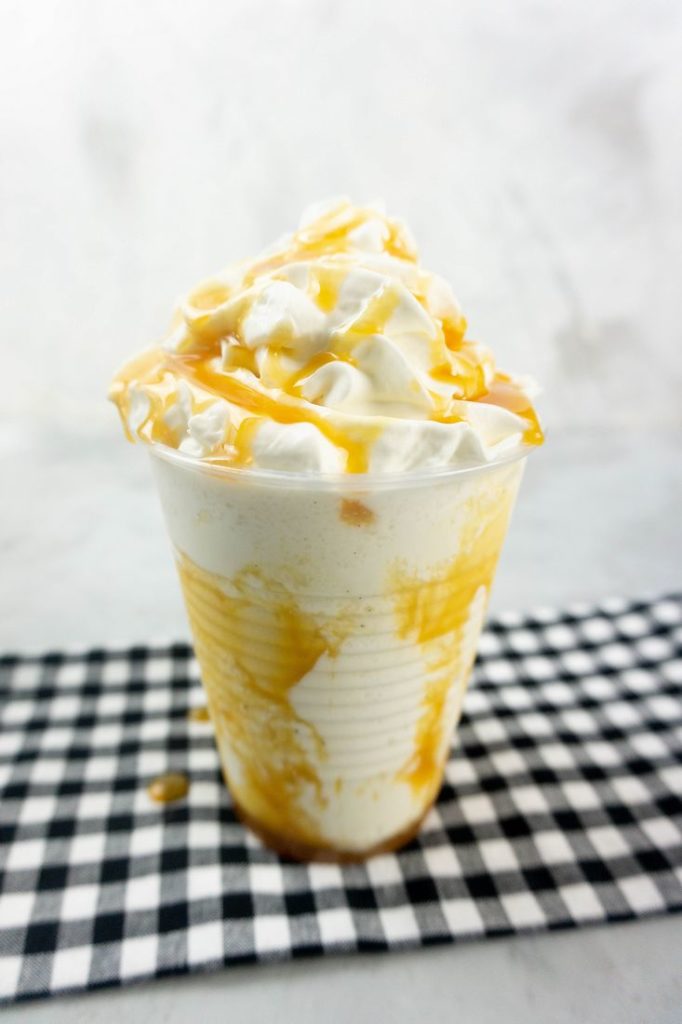 The Espresso
The trick to a good butterbeer Frappuccino is finding a crème brulee or butterscotch infused coffee bean. I usually find these at Central Market. Look for them at your specialty coffee shops or specialty grocery.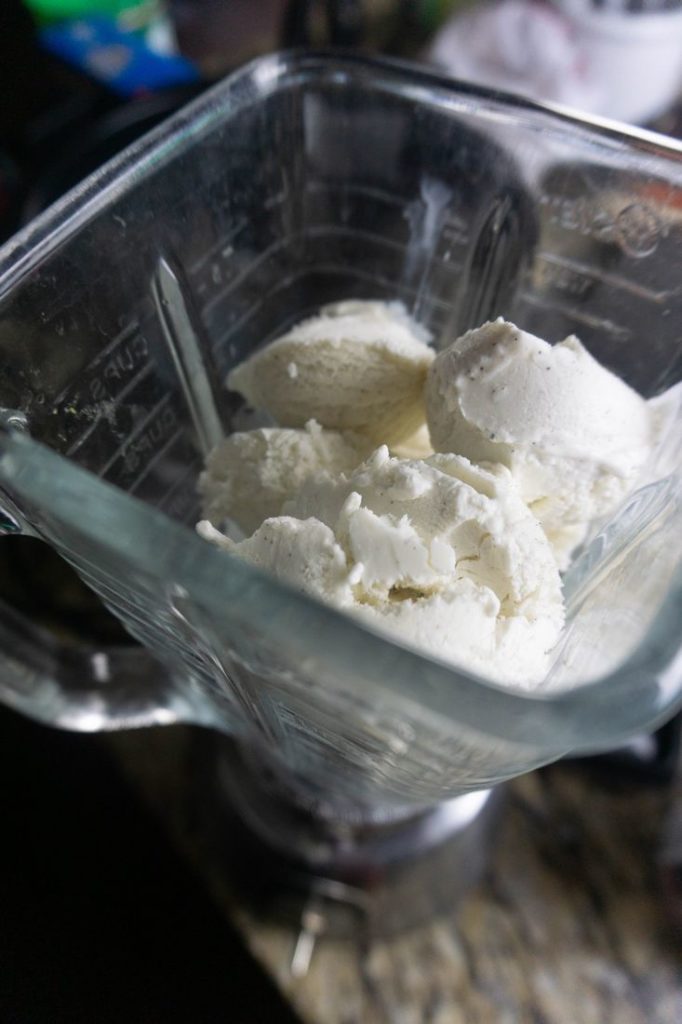 You do need a blender and espresso machine to make the coffee version of this Frappuccino. However, this butterbeer frap can be made without coffee and without dairy. Which omits the espresso machine in the coffee free version.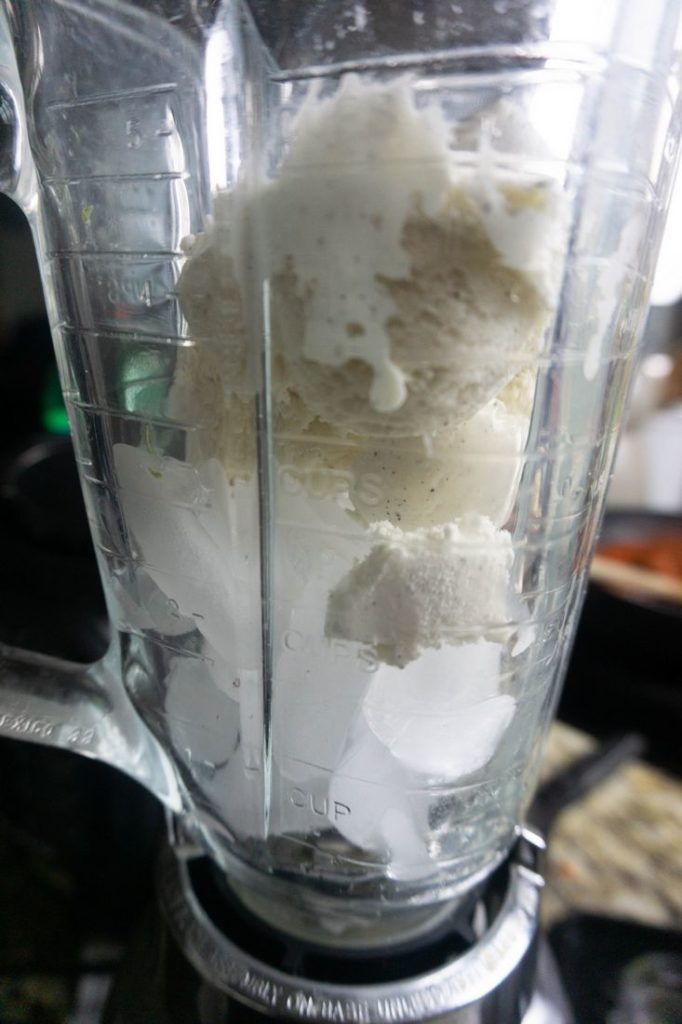 Dairy Free and Espresso Free
Need to make this without dairy. Just replace the ice cream with a coconut dairy free ice cream and oat milk to replace the milk in the recipe. For the coffee just leave it out. You may want to add butterscotch simple syrup instead.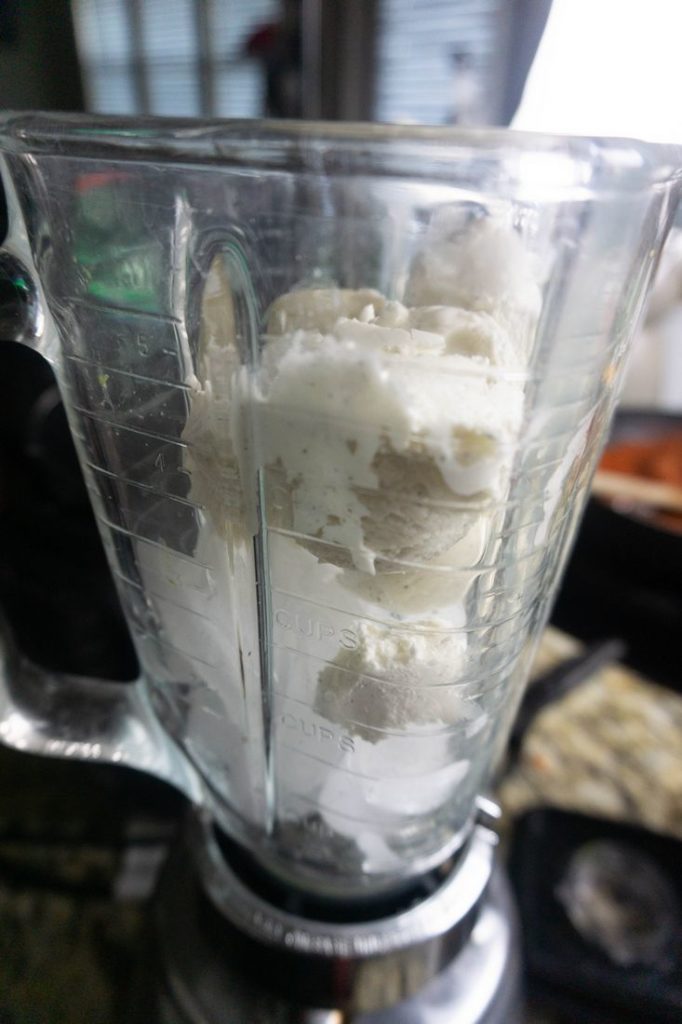 Blend the ingredients together. Drizzle the cup with butterscotch and caramel syrup. Top off with whipped topping and drizzle with both butterscotch and caramel syrup from Smucker's. I always use those syrups as they are the best in flavor around.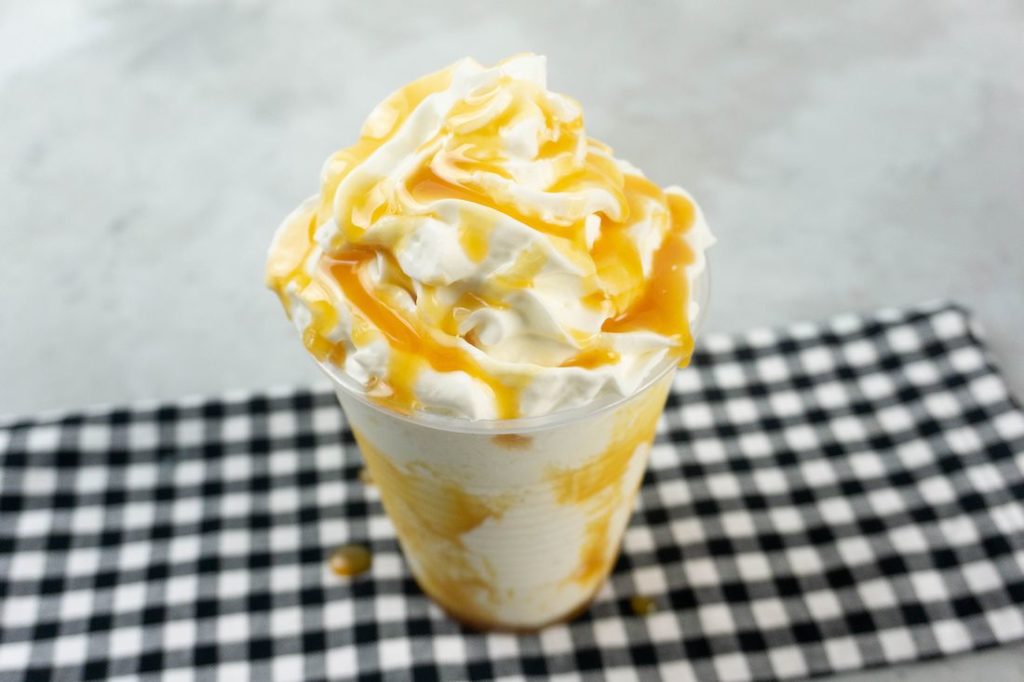 Serve it up right away! This is a great Frappuccino drink to make for Harry Potter Marathons. Add it to your Harry Potter birthday parties or make mini shots for an adult party. Just add some butterscotch schnapps.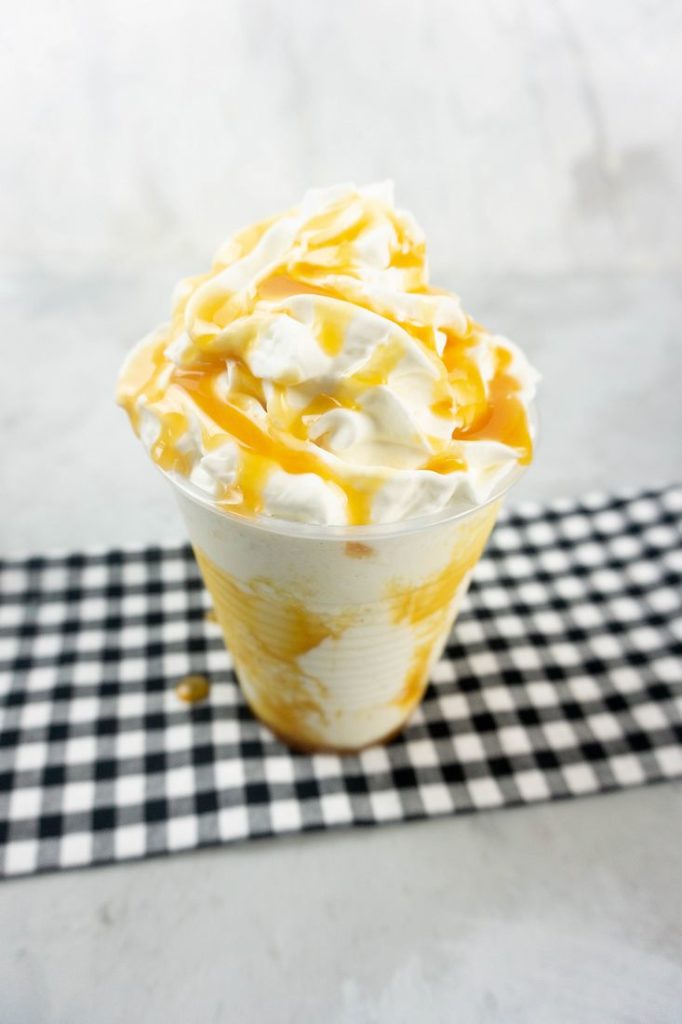 Anyway you choose to serve this up I know that Harry Potter and Fantastic Beast fans will be thrilled. Check out a few more links below to some Harry Potter drinks and crafts.
Harry Potter Drinks and Crafts: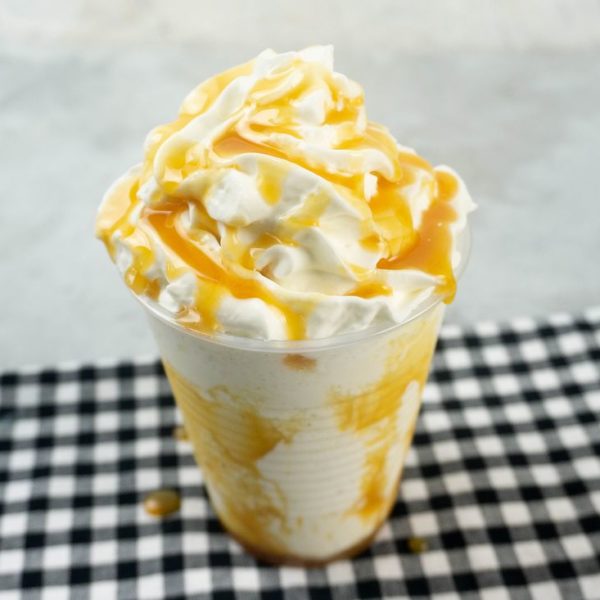 Butterbeer Frappuccino
Drizzled with caramel and butterscotch this Butterbeer Frappuccino is perfect for any Harry Potter Fan.
Ingredients
2

scoops vanilla bean ice cream

1

shot of espresso; crème brulee or butterscotch espresso beans are great for this

1 1/2

cups

ice

1/2

cup

milk; may add more if too thick

caramel syrup for topping

butterscotch syrup for topping

whipped topping for topping
Instructions
Place ice cream, ice, shot of espresso, and milk into a blender. Blend well. If it is too thick add a little more milk and blend.


In a empty cup, drizzle caramel and butterscotch syrup along the sides of the cup. Pour in the Frappuccino.


Drizzle with whipped topping, caramel syrup, and butterscotch syrup.
Notes
For caffeine free leave out the shot of espresso. For dairy free use dairy free coconut ice cream and oat milk to replace the regular milk.
Pin Butterbeer Frappuccino