This post may contain affiliate links. Please read my privacy policy.
Who's excited for the new Fantastic Beasts and Where to Find Them movie coming out on November 18th. I am over here like a school kid raising my hand in the air waving it all around! I cannot wait to return to that world. When my children were little my middle son LOVED Harry Potter. That world was everything to him. I even borrowed his books for the pictures below.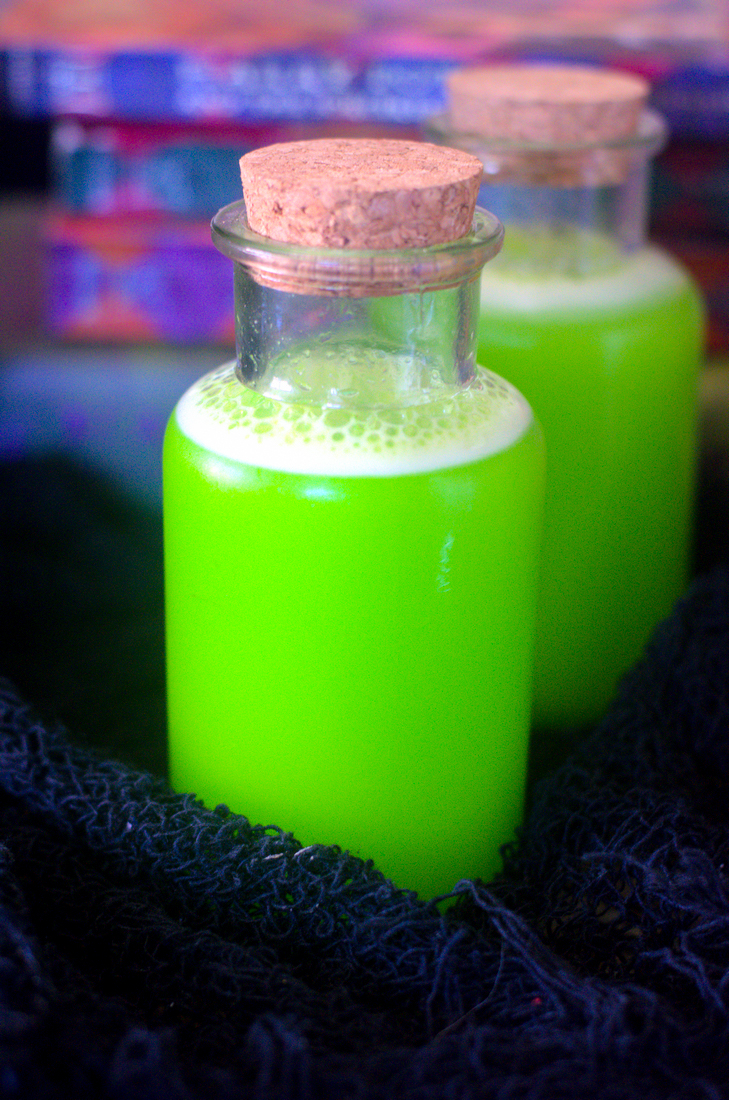 Now he is 19 and the series is bringing us a new installment just in time for the holidays. I am looking forward to the time we will spend having dinner, watching this film, and discussing it for hours after.
I just know we will both see it more than once in the theatres. So in light of the movie approach I thought I would bring you, my readers, a Harry Potter favorite that good ole' Poly Juice Potion.
What is Polyjuice potion?
The Polyjuice Potion, which is a complex and time-consuming concoction, is best left to highly skilled witches and wizards. It enables the consumer to assume the physical appearance of another person, as long as they have first procured part of that individual's body to add to the brew (this may be anything – toenail clippings, dandruff or worse – but it is most usual to use hair).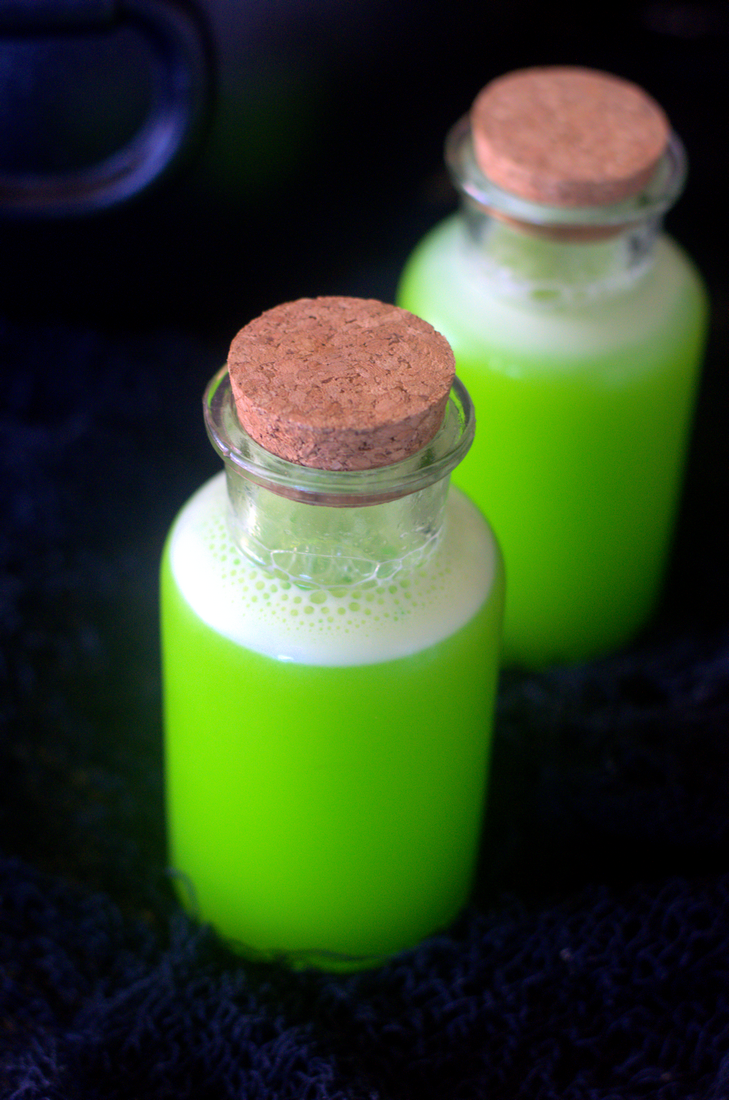 The idea that a witch or wizard might make evil use of parts of the body is an ancient one, and exists in the folklore and superstitions of many cultures. The effect of the potion is only temporary, and depending on how well it has been brewed, may last anything from between ten minutes and twelve hours. You can change age, sex and race by taking the Polyjuice Potion, but not species. (via Pottermore)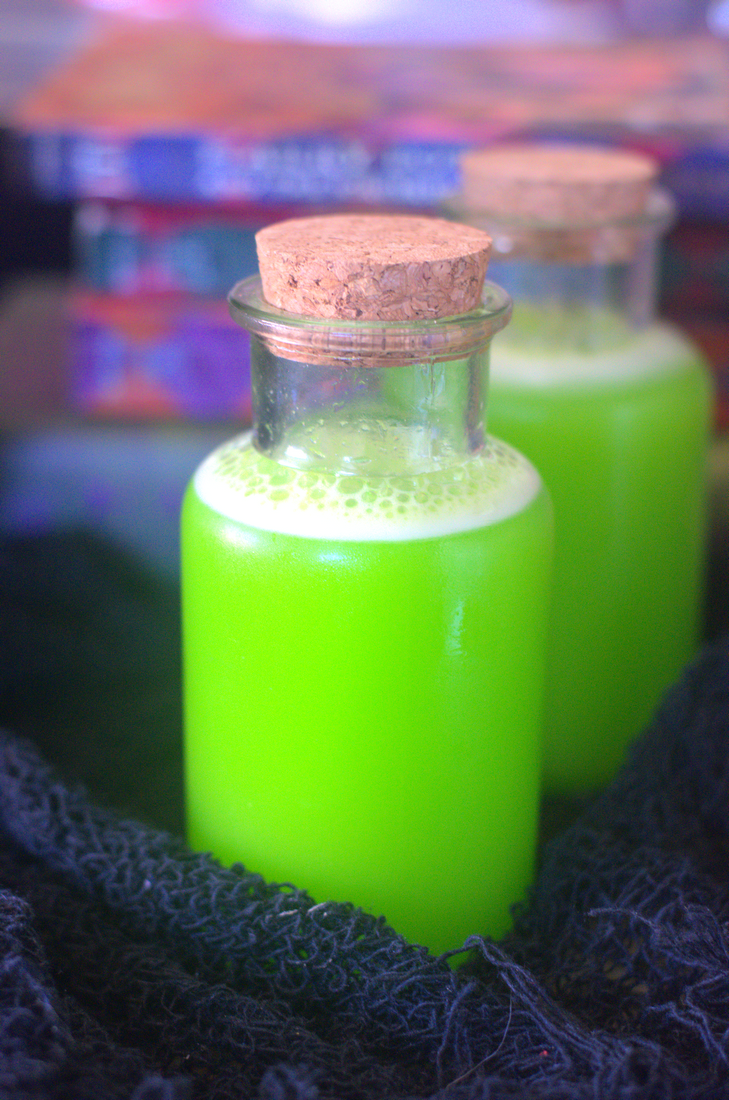 If your planning a Halloween Harry Potter party or putting together a release party this Polyjuice Potion is a must for your guests. The best thing about it is that it's a drink. You can serve it right up along with your chocolate frogs and pumpkin pasties.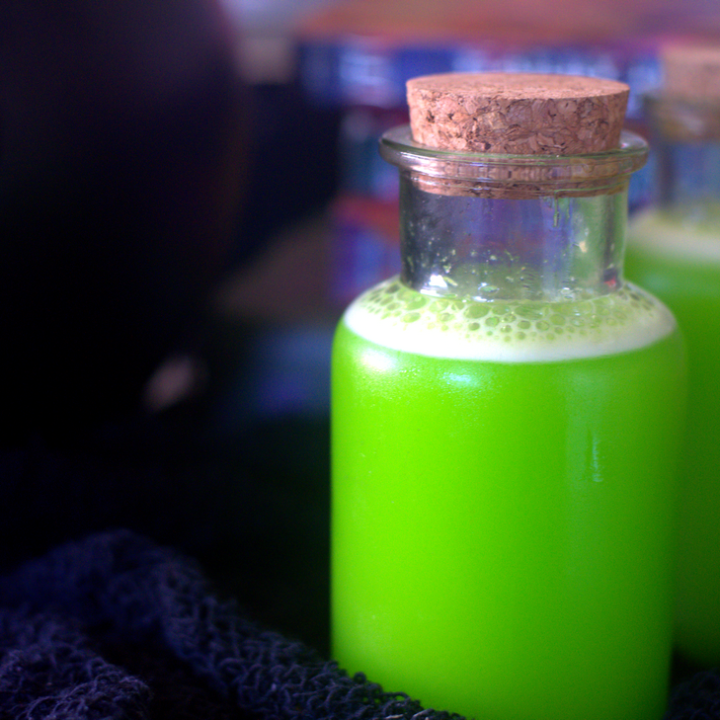 Polyjuice Potion
Polyjuice Potion drink from the Harry Potter series.
Ingredients
4 to 6 scoops lime sherbet ice cream
1 - 2 liter of 7up (will use half)
6 drops neon green food coloring
Instructions
In a punch bowl, add in ice cream then pour half of the 7up into the bowl mixing well.
Add a few drops of the neon green coloring and stir. Add until you achieve the desired color.
Pour into potion bottles or apothecary jars. Refrigerate until serving.
Pin polyjuice potion: