Very Berry Strawberry Shortcake
This post may contain affiliate links. Please read my privacy policy.
Very berry strawberry shortcake is an easy dessert with strawberries soaked in sugar. Made with dessert cups and topped with strawberry whipped topping.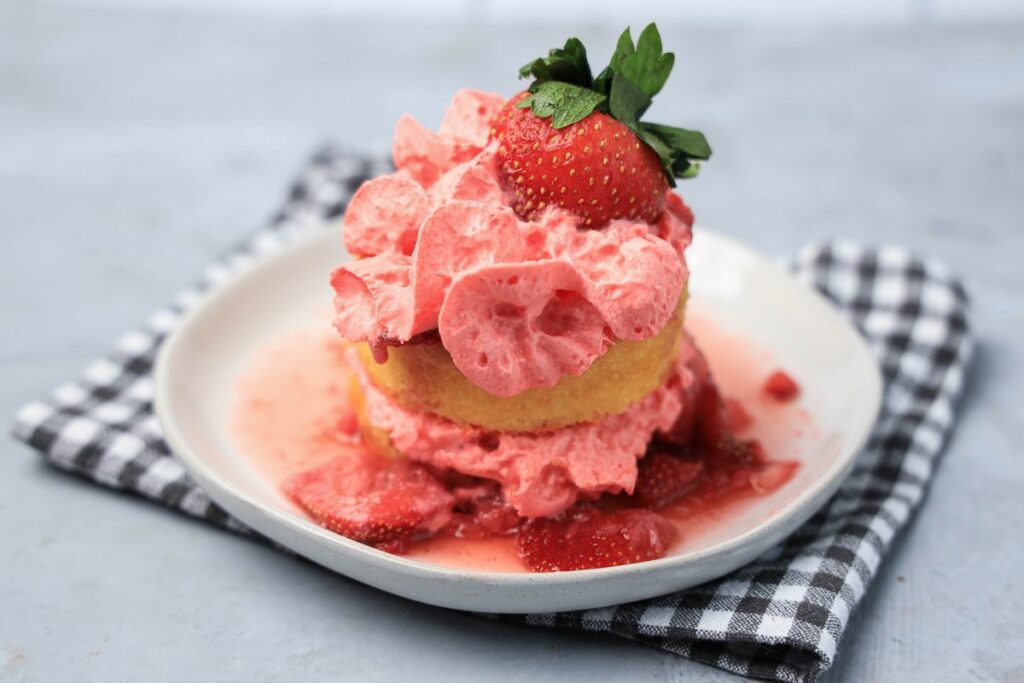 All that's needed is sugar, strawberries, dessert cups, and strawberry whipped topping. The sugar will draw moisture out of the strawberries and dissolve to make a syrupy sauce.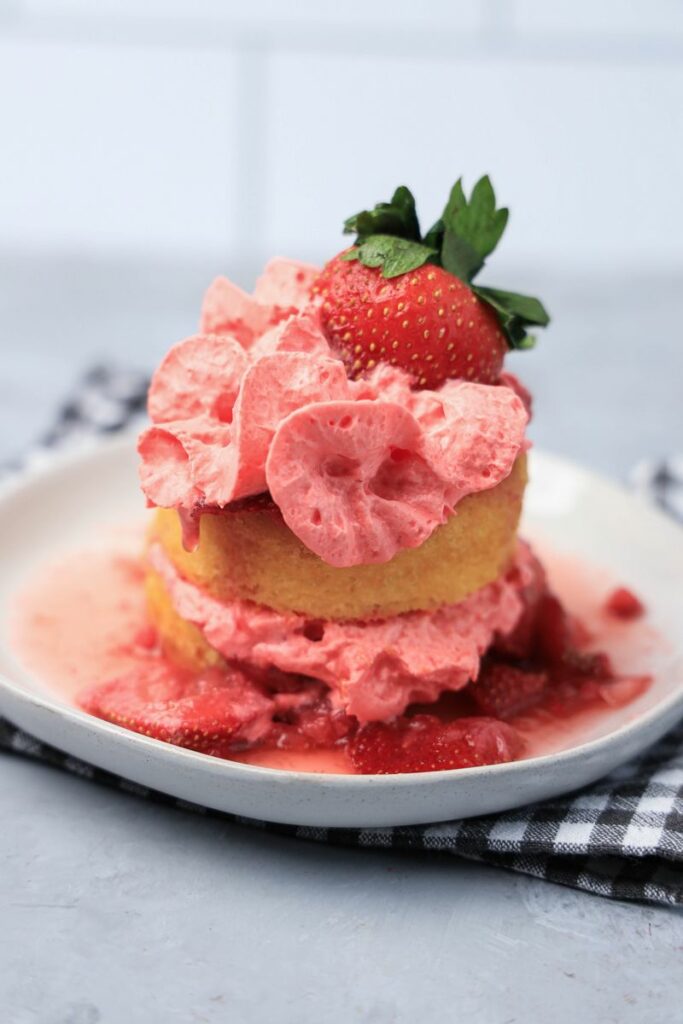 History Of Strawberry Shortcake
The first documented strawberry shortcake recipe appeared in a 1588 British cookbook. Shortly thereafter, the dessert came to the mainstream when William Shakesepeare named one of his characters in The Merry Wives of Windsor, Alice Shortcake.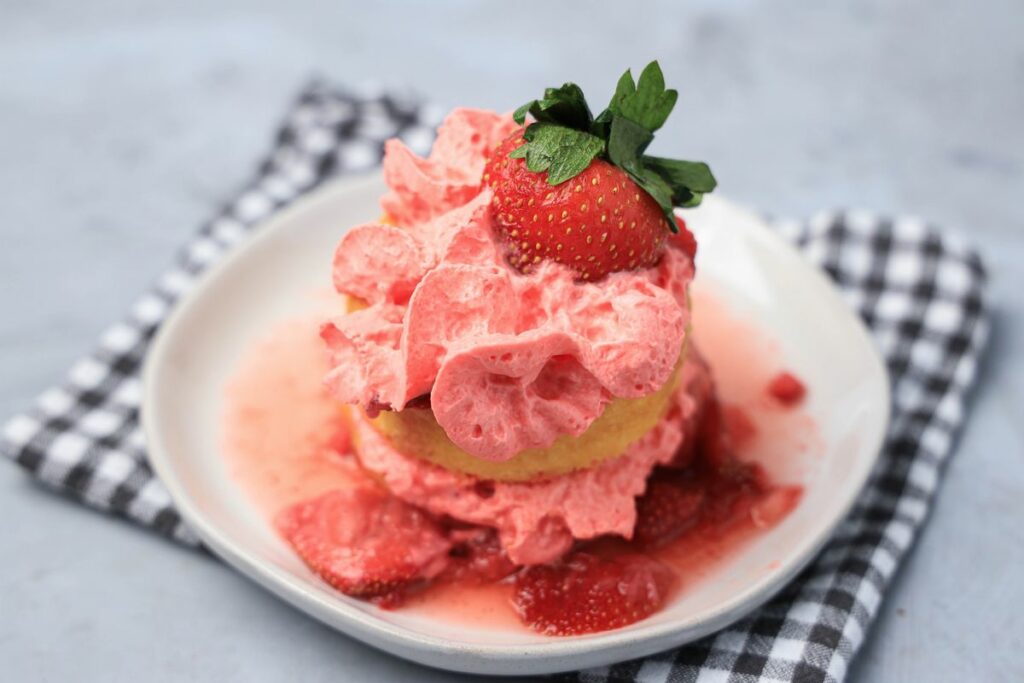 Traditionally, strawberry shortcake dessert was made with biscuits or shortbread. However, now little dessert shells of sponge cake can be bought and used for this strawberry dessert.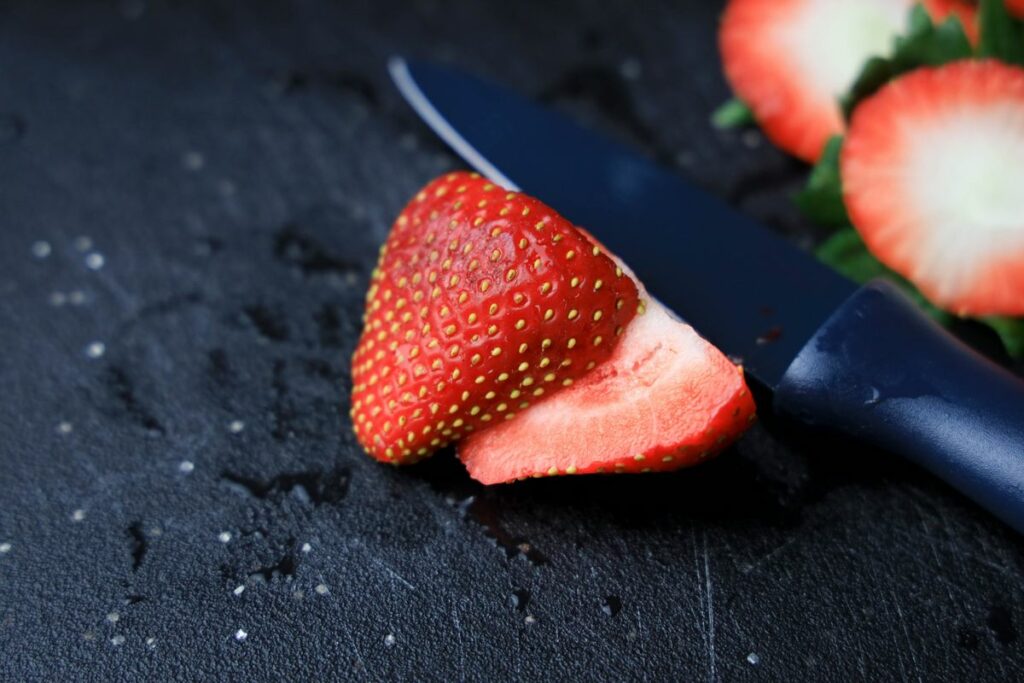 Firstly, wash the strawberries. Remove the tops of the strawberries and slice them in half. If the strawberry is a large one slice it into thirds longwise.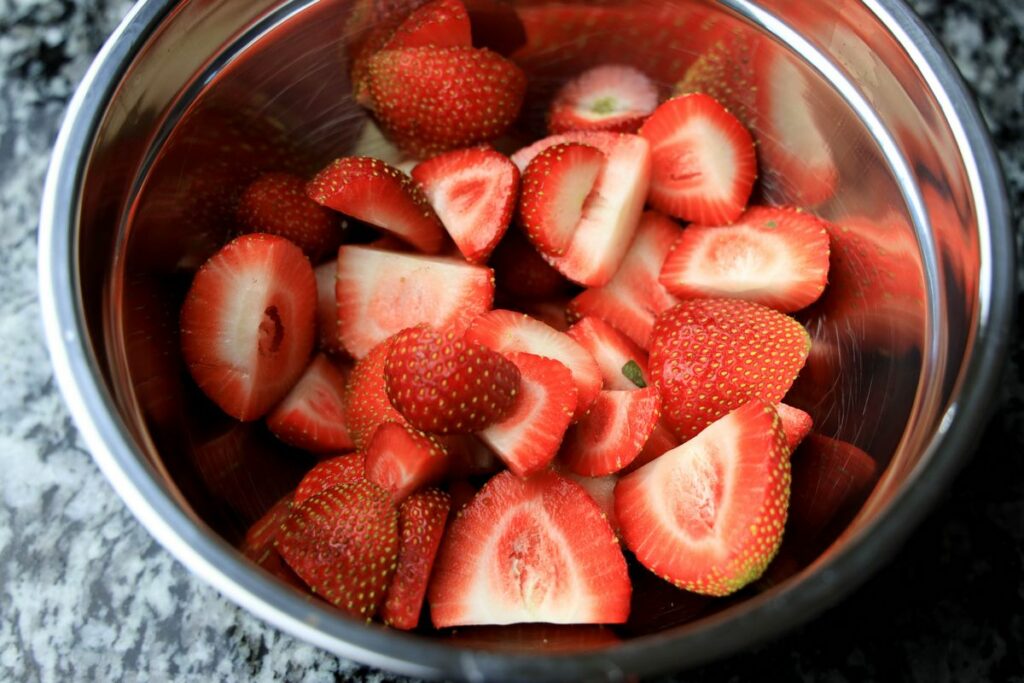 Place the strawberries into a bowl. Make sure it has a lid to be placed in the fridge. Get out the potato masher.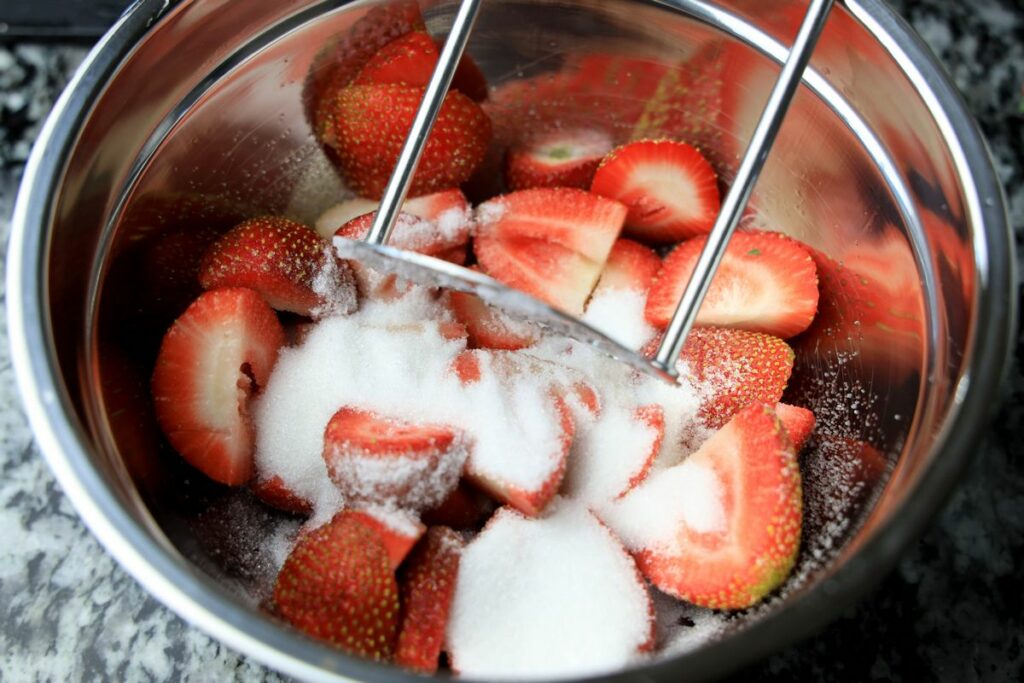 Sugar The Strawberries
Sugar the strawberries and with a potato masher mash the strawberries well. The sugar will help break down the strawberries creating a syrup. I like to let mine set in the fridge overnight but two hours is okay.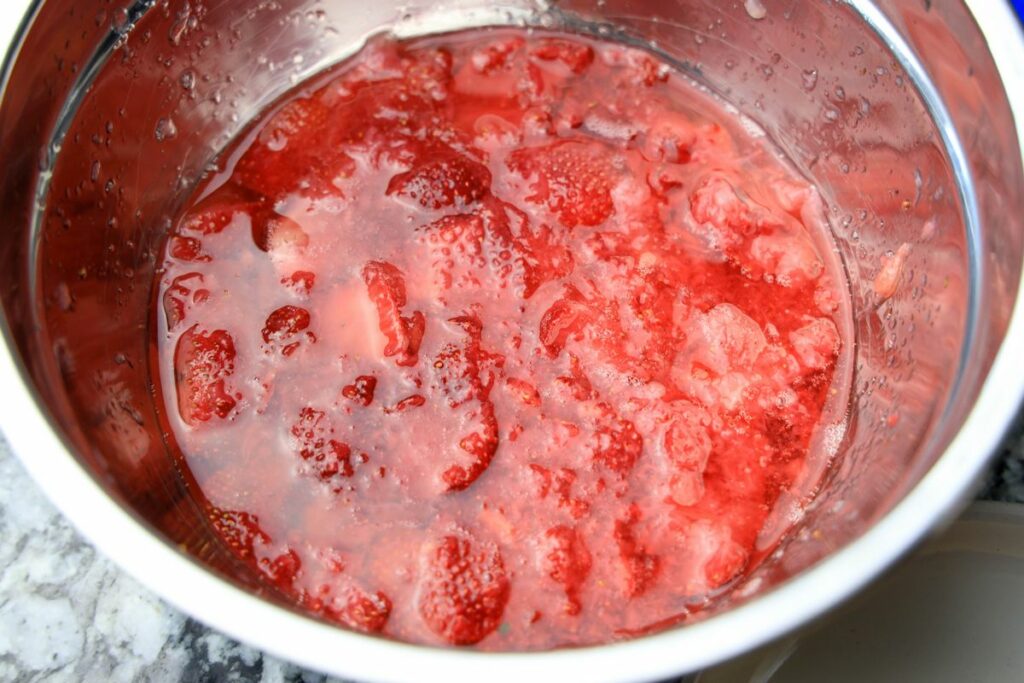 The longer the strawberries sit in the fridge in the sugar the more syrup it will create. I only suggest overnight for the best results. The strawberries and sugar become sweet and tart.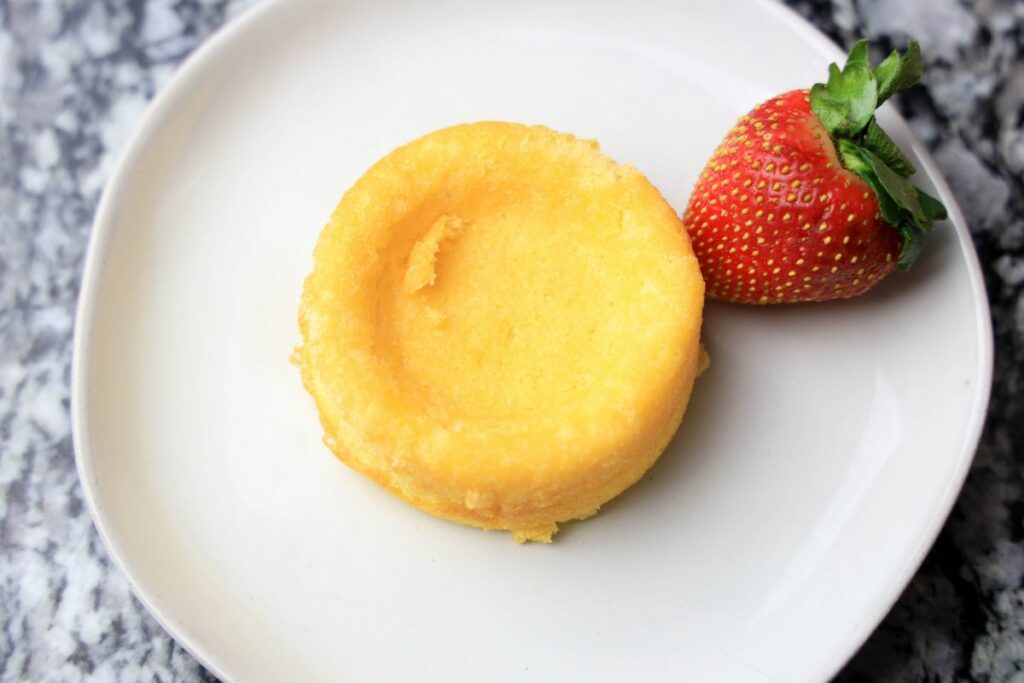 Once the strawberries have sat for awhile it's time to plate the very berry strawberry shortcake. Place one dessert shell down and then add strawberries and strawberry whipped topping.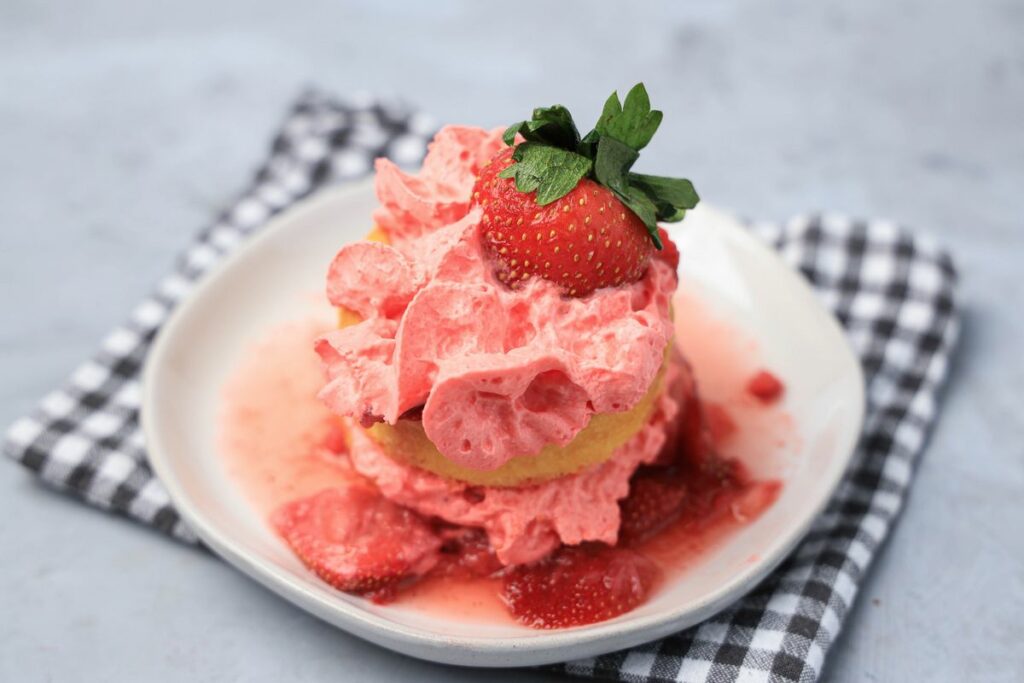 Repeat this and top with a strawberry on top. I serve this right away as the whipped topping will deflate over time. I love this dessert for Valentine's Day to compliment a nice meal.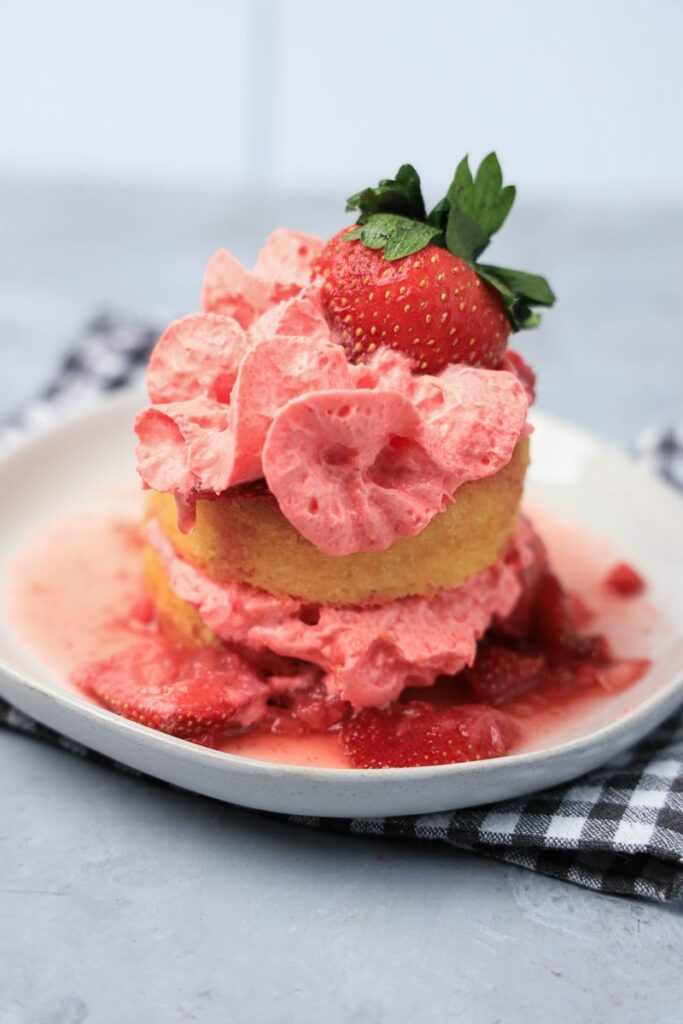 Make Ahead
The strawberries with sugar are best made a day ahead. I wouldn't suggest making these any further in advance. Always keep the strawberries separate from the dessert shells and whipped topping until ready to serve.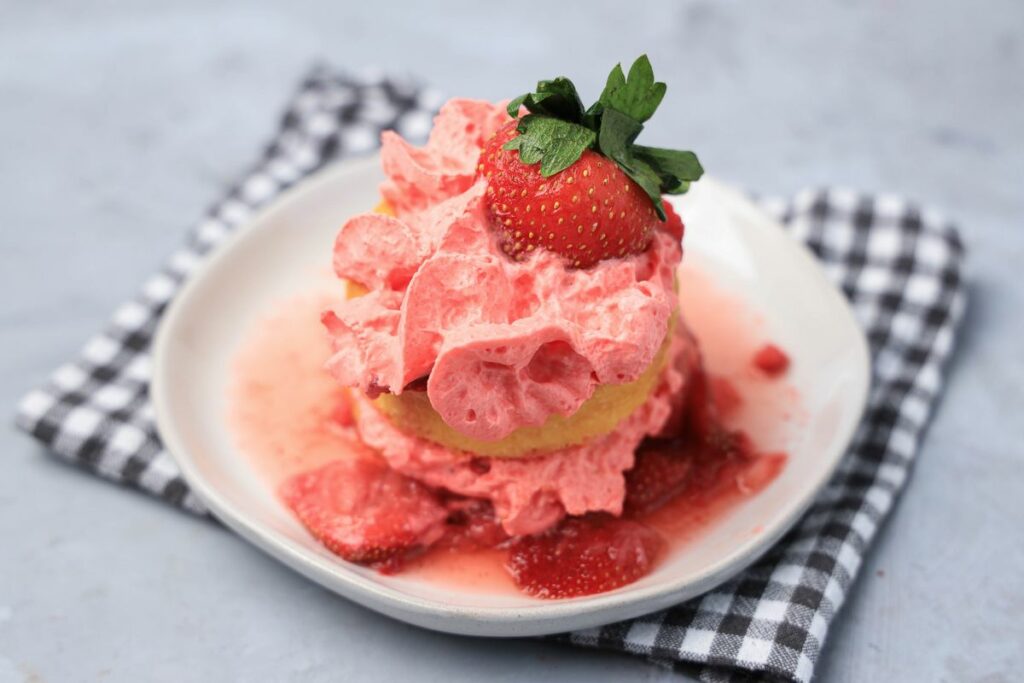 Variations
Dessert shells pair well with blackberries, raspberries, and even blueberries. Just sugar, smash, set, and top. That's why we love this dessert recipe so much.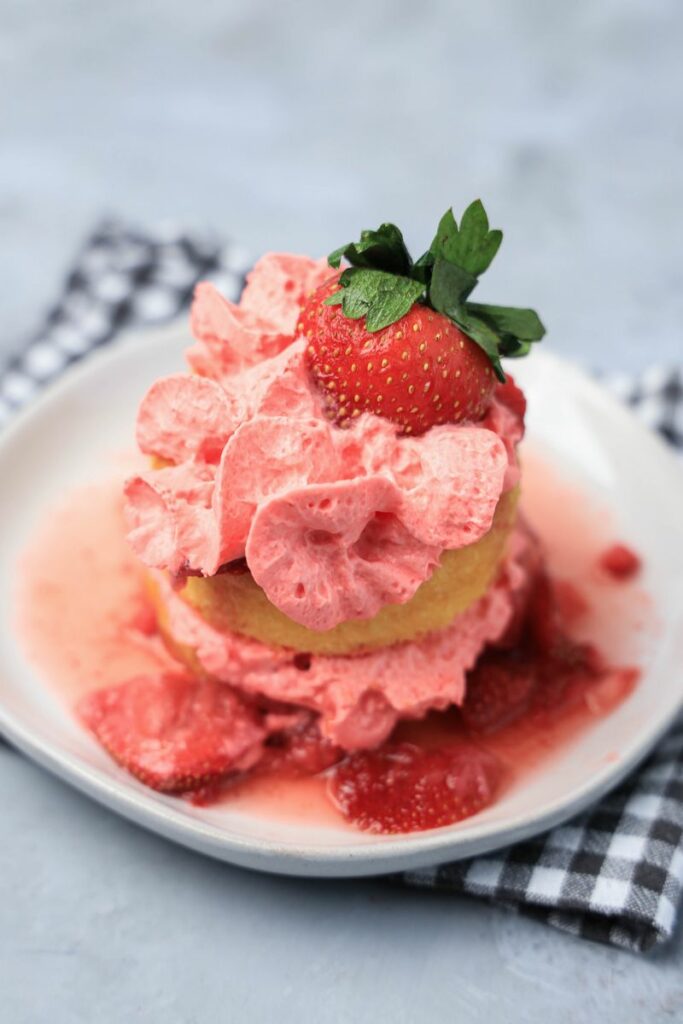 Strawberry desserts are some of the best on the planet. Great for Spring gatherings or Valentine's dinners with family and friends. Check out some other strawberry treats below.
Strawberry Desserts: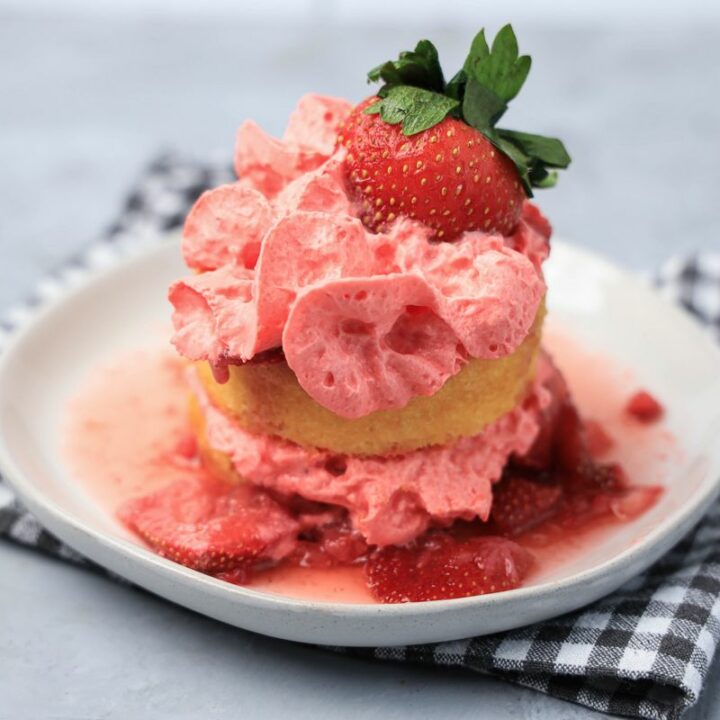 Very Berry Strawberry Shortcake
Total Time:
2 hours
15 minutes
Dessert shell topped with strawberries and strawberry whipped cream.
Ingredients
1/2 cup sugar
1 lb. package strawberries
6 dessert shells
strawberry whipped topping for topping
Instructions
Remove tops from strawberries and slice the strawberries longwise in half. Place into a bowl.
Cover strawberries with half a cup of sugar and smash them with a potato masher. Place them into the fridge for at least two hours to overnight. This allows them to give more juice.
Plate a dessert shell and add strawberry mixture and strawberry whipped topping. Then add another dessert shell and top strawberry mixture and strawberry whipped topping. Top with a strawberry. Serve right away!
Nutrition Information:
Yield:

3
Serving Size:

1
Amount Per Serving:
Calories:

527
Total Fat:

3g
Saturated Fat:

1g
Trans Fat:

0g
Unsaturated Fat:

1g
Cholesterol:

0mg
Sodium:

5mg
Carbohydrates:

113g
Fiber:

7g
Sugar:

44g
Protein:

13g
For more on our nutrition disclaimer https://www.mooshujenne.com/nutrition-disclaimer/
Pin Very Berry Strawberry Shortcake