Hocus Pocus Savory Witch Hat Pies
This post may contain affiliate links. Please read my privacy policy.
Hocus Pocus Savory Witch Hat Pies is perfectly delicious for a Hocus Pocus movie night dinner. Great for a Halloween appetizer filled with ground beef, onions, and gravy.
Made with pie crust these witch hat pies are pretty easy to make. Great to warm up in the microwave for leftovers as well. Easy to make ahead on Halloween night.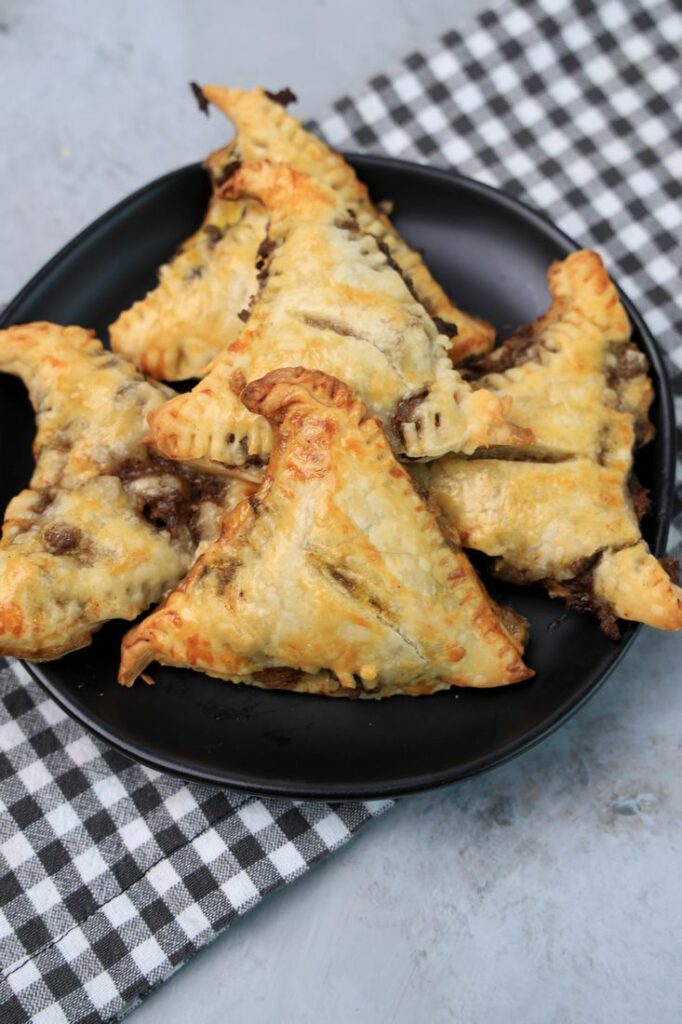 First it's time to draw a witches hat. Draw one the best you can or find a template online to print out. Mainly it's just the outside shape of the hat that is needed.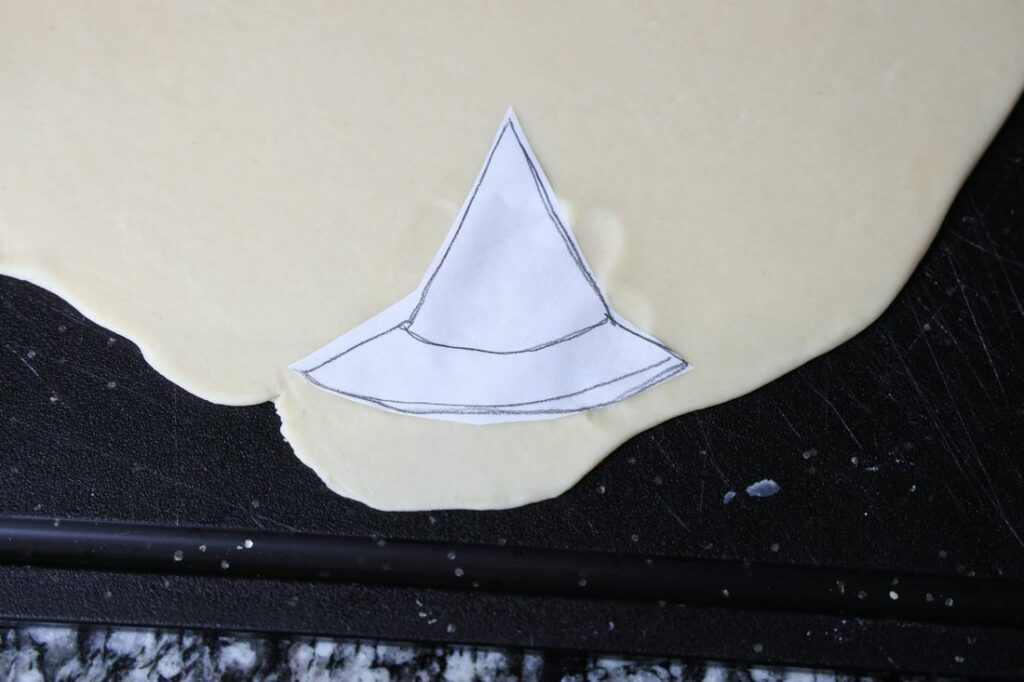 Cut out the witch hat and roll out the dough with a french rolling pin. Use the witch hat as a template to cut out the pie crust. I do this while cooking the ground beef mixture for the inside.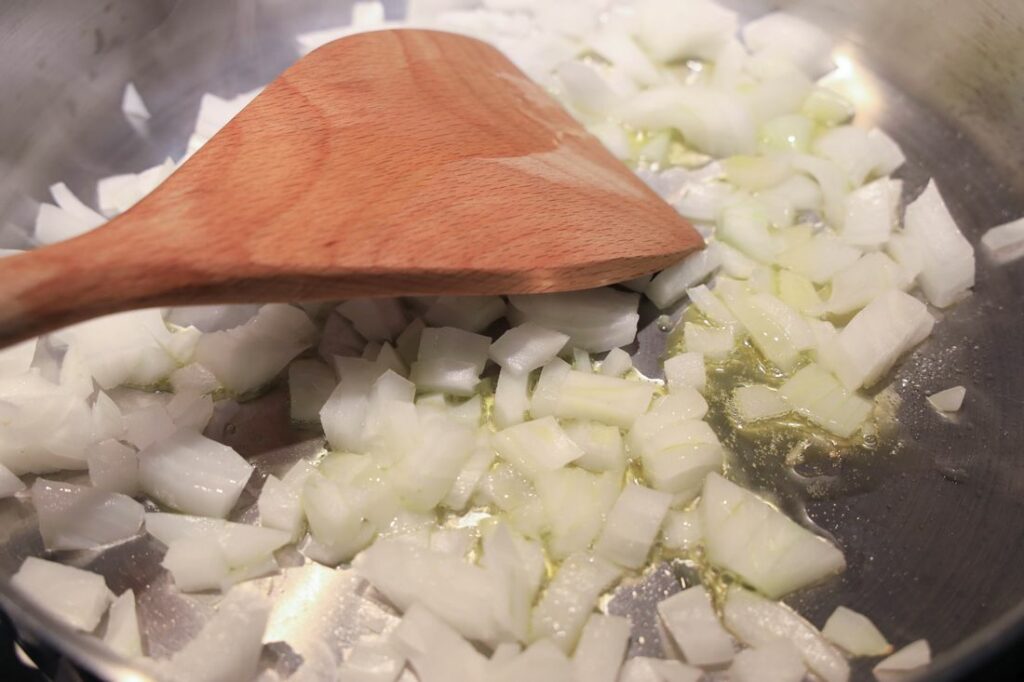 Dice the onion and place it into the pan with a little olive oil and sauté for 3 minutes. Then it's time to add the ground beef. Fry the ground beef until browned.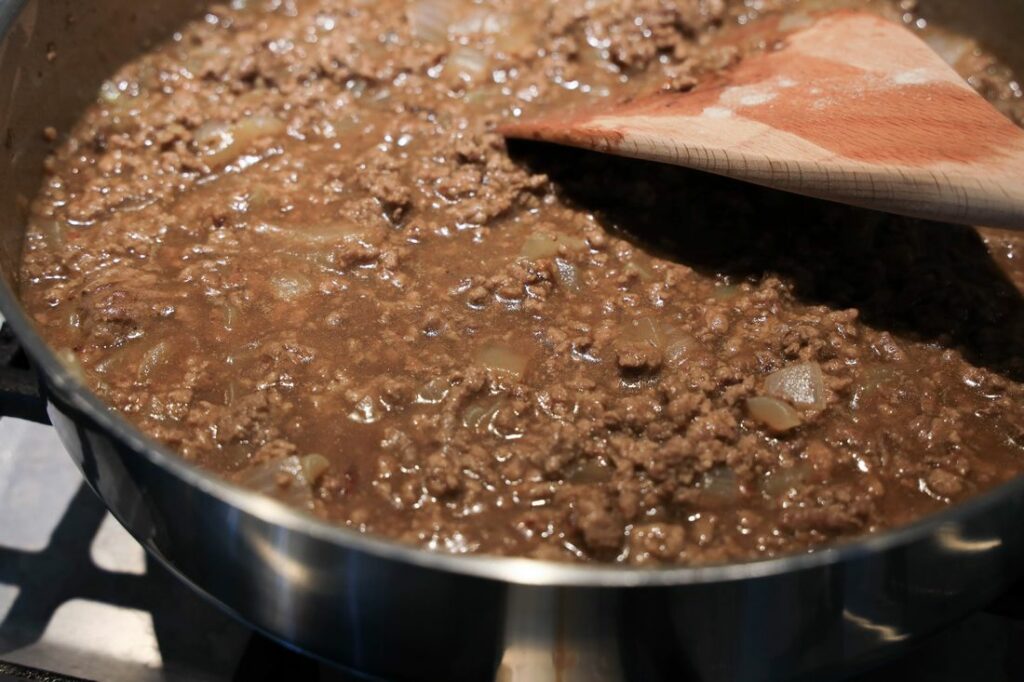 Do not drain off excess grease as this will help keep the meat moist when baking. Mix in one cup water and gravy packet. Bring to a boil while stirring. Gravy will thicken around meat.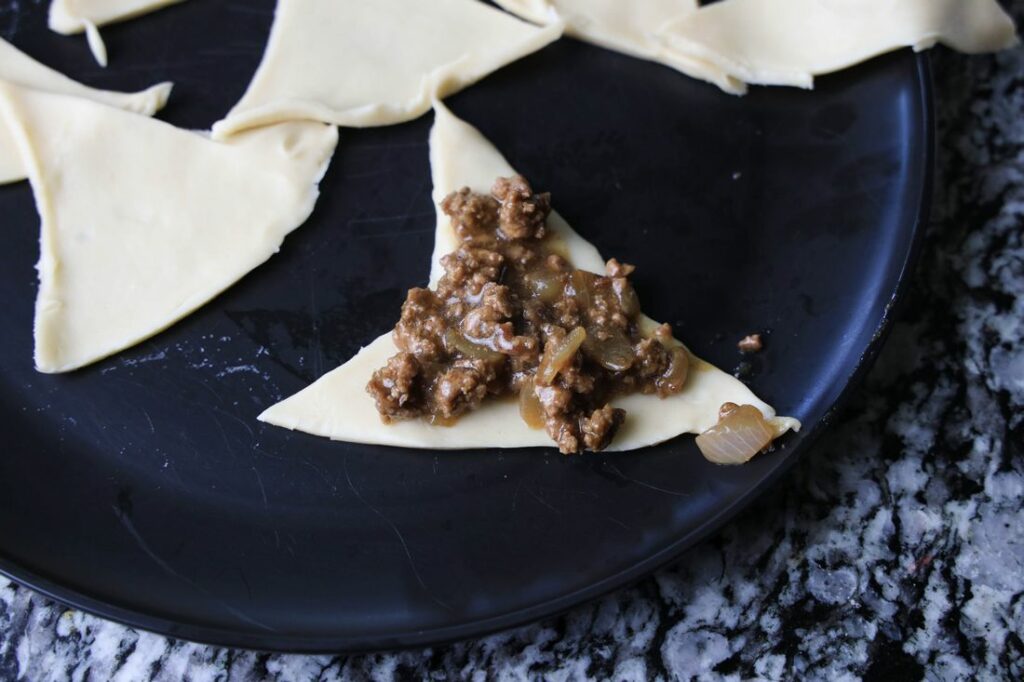 Take the witch hat dough and fill with ground beef gravy mixture. Press with a fork all around the edges of the dough. Place onto parchment paper on a baking sheet.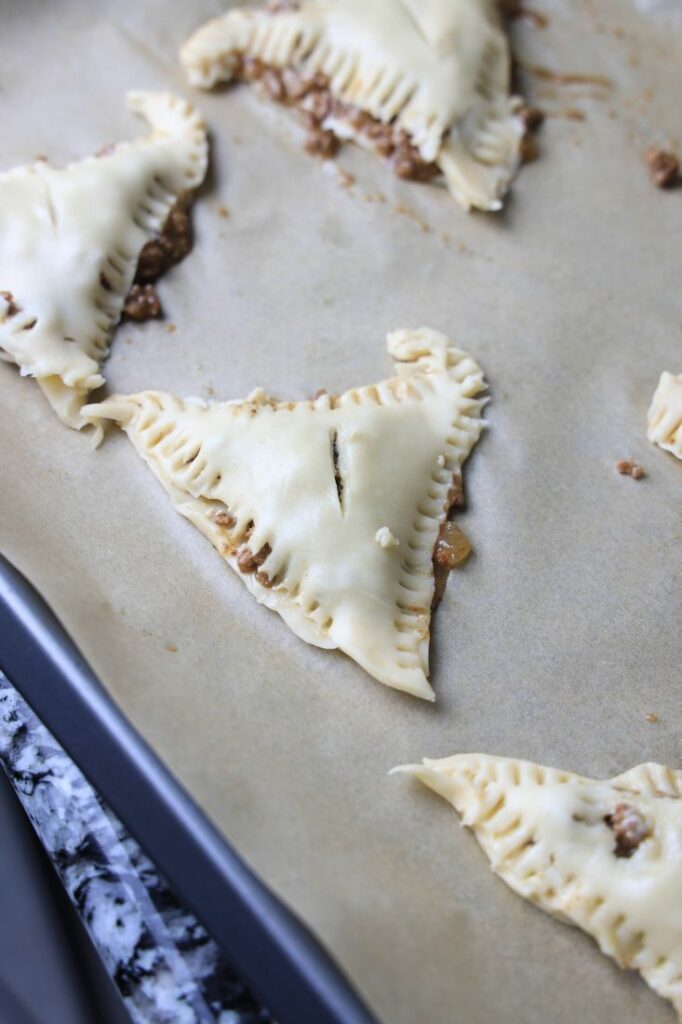 Shaping The Witch Hat Pies
Once I have the savory witch hat pies on the parchment paper I like to reshape them. I curve the top of the hat and the bottoms a little.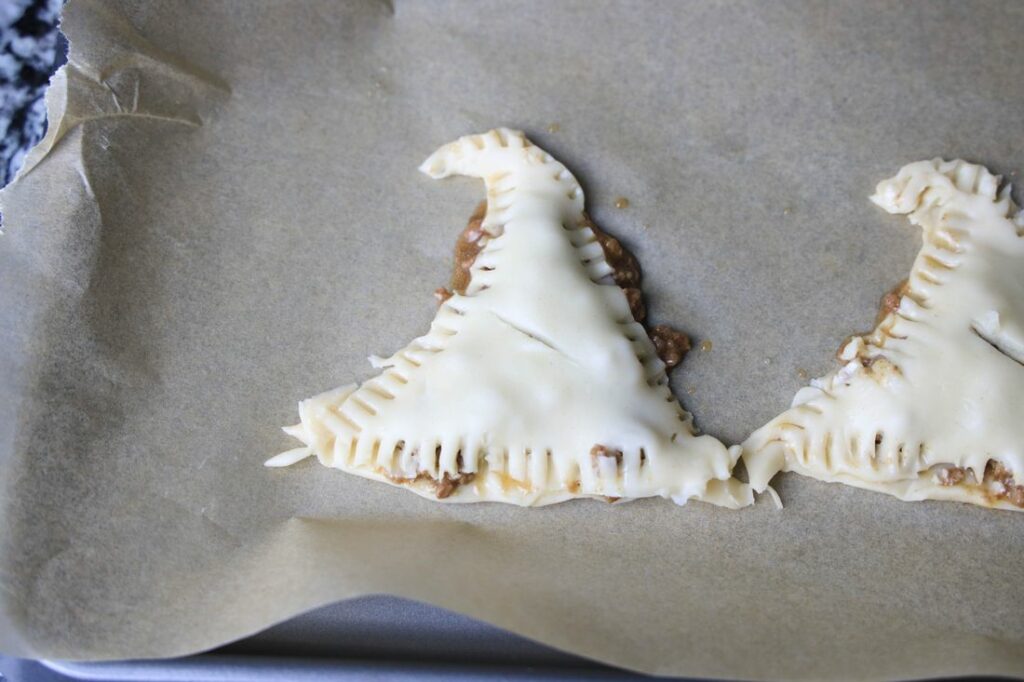 Bake the pies for 12 minutes till lightly golden brown. Sometimes I make these ahead and bake. Then pop in the microwave for a minute to warm up before the party.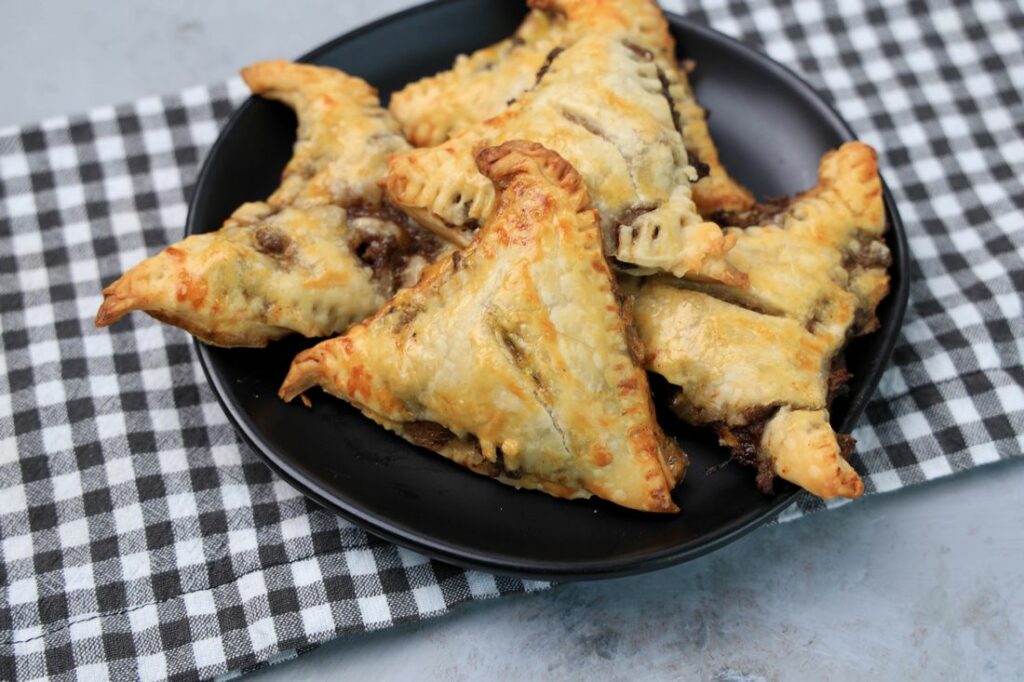 Hocus Pocus savory witch hat pies are a great dinner or snack for the upcoming Disney film Hocus Pocus 2. Coming out September 30th on Disney Plus.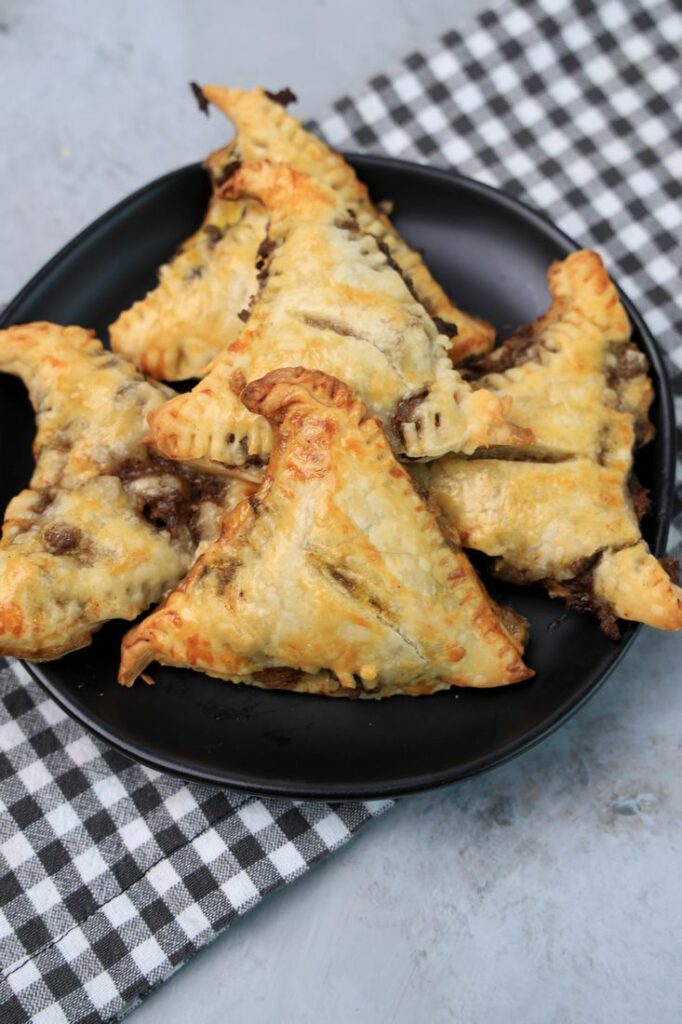 I have a few more Hocus Pocus recipes and crafts on the site here. Check them out below!
Hocus Pocus Recipes and Crafts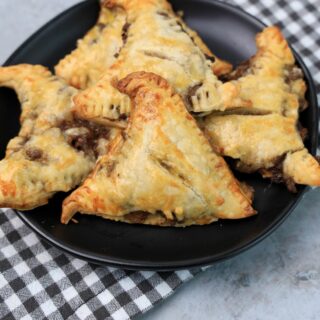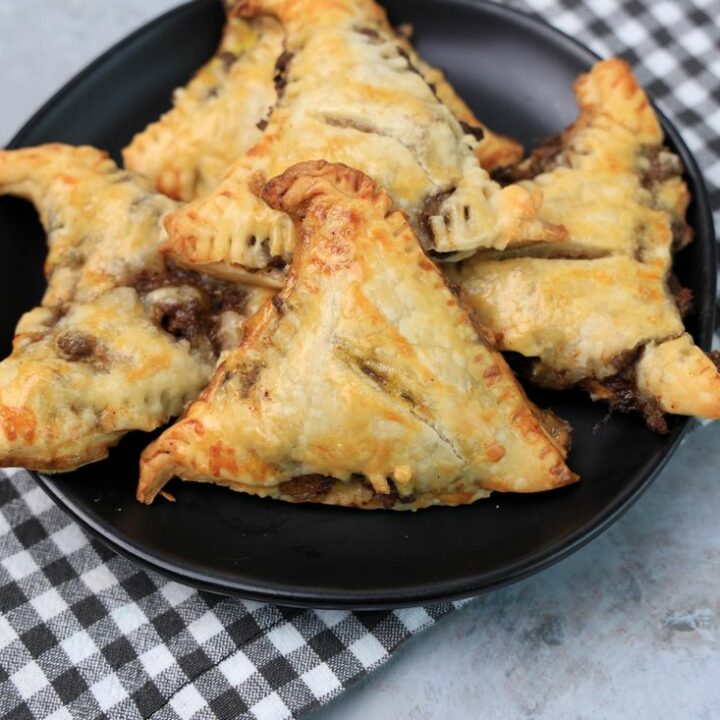 Hocus Pocus Savory Witch Hat Pies
Pie crust filled with ground beef and gravy into Hocus Pocus witch hats.
Ingredients
1

premade pie crust

pilsbury

1

small white onion; diced

1

lb.

ground beef

1

tablespoon

olive oil

1

package gravy mix

1

cup

water

1

egg
Instructions
Preheat oven to 350 degrees F.


Draw a witches hat on the non shiny side of the freezer paper. Cut it out.


Roll out dough. Use shiny side down of the cut out and cut the witches hats out. Place on a parchment paper lined baking sheet.


Add onion, olive oil, and ground beef to a pan and cook until ground beef is browned. Add in gravy mix and one cup water. Bring to a low boil and reduce heat. The gravy will thicken around the meat.


Fill hats with meat and place another hat on top. Press sides down with a fork to seal. Whisk egg and brush over the top.


Bake for 12 minutes or until lightly browned.
Pin Hocus Pocus Savory Witch Hat Pies