This post may contain affiliate links. Please read my privacy policy.
Halloween is all about the cool creatures and wicked bugs. These Spooky Spider Sandwiches are great for Halloween lunch boxes and simple finger food at parties. Make them with good jam like lingonberry and peanut butter.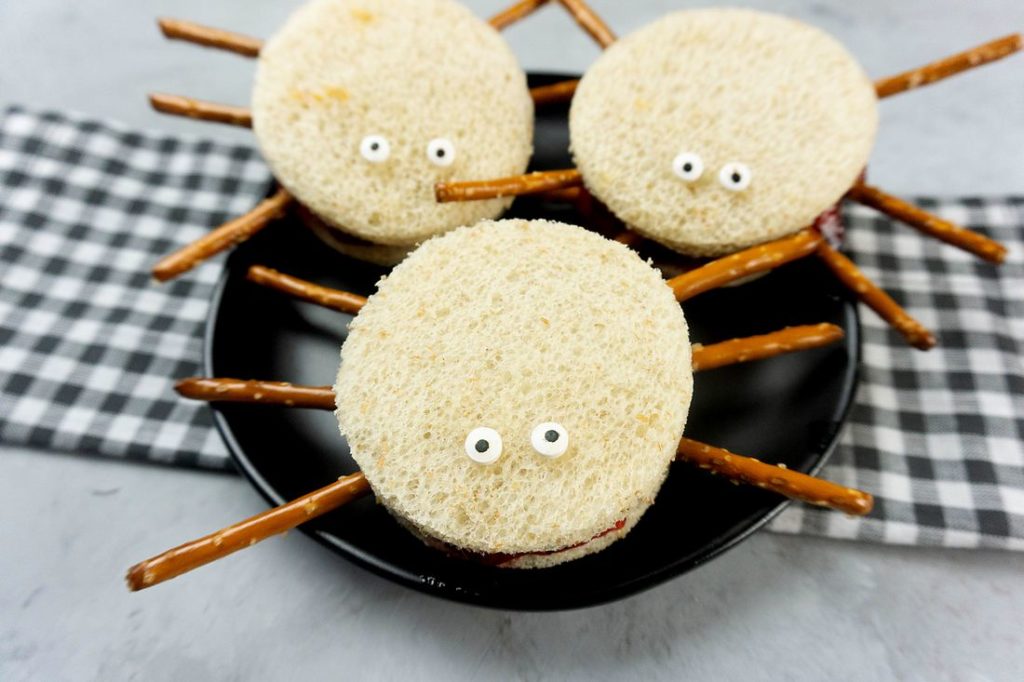 The sandwiches can be made with any fillings you like. From a peanut butter and jelly to a ham and cheese sandwich. We use candy eye sprinkles for the eyeballs. Two sprinkles or eight candy eye sprinkles can be used for more scary fun.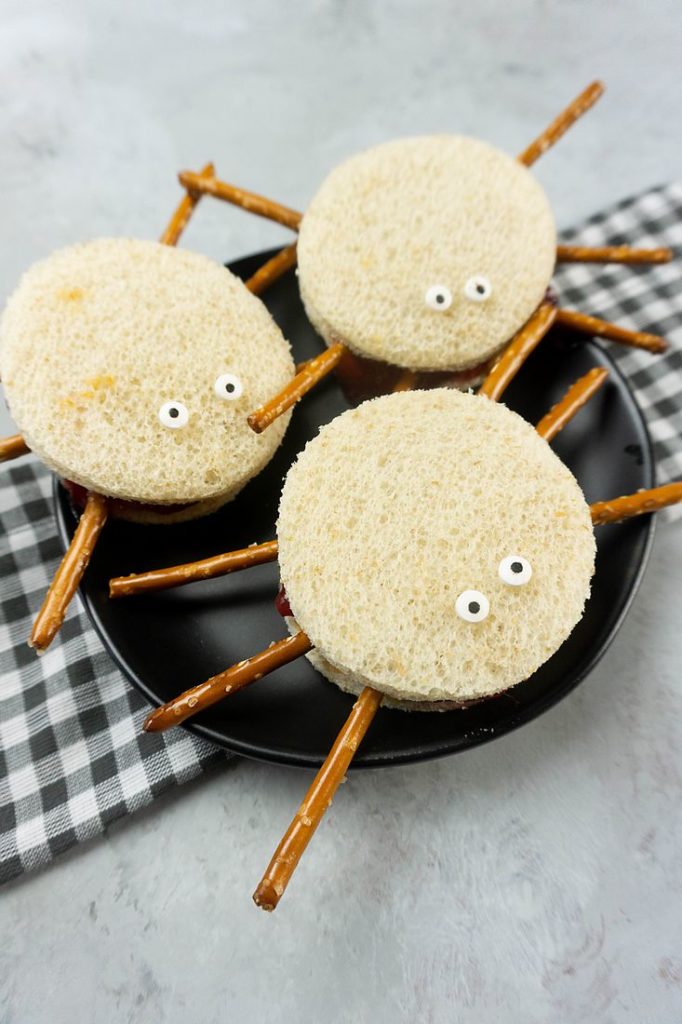 Make It Gluten Free:
To make this gluten free use gluten free pretzels and gluten free bread. Boar's head does gluten free meats for the inside along with some cheeses. These can be fun all the way around even if you don't like spiders.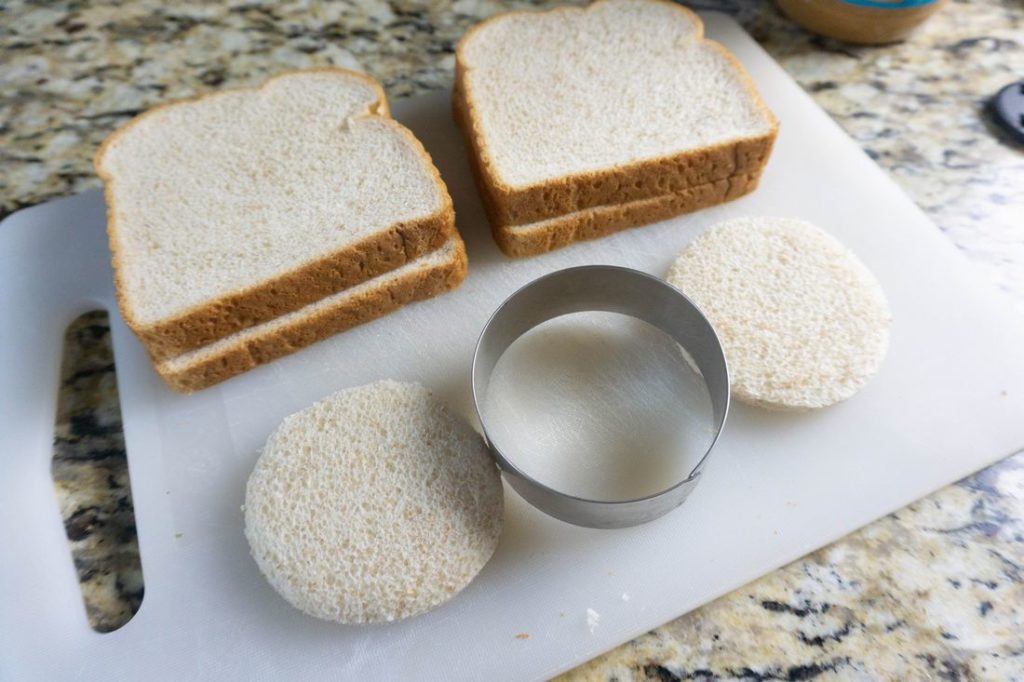 Using a round biscuit cutter cut out the centers of the bread to make the rounds. I do this first then move on to the fillings. For my fillings I used peanut butter and jelly as it's the most basic way to make this.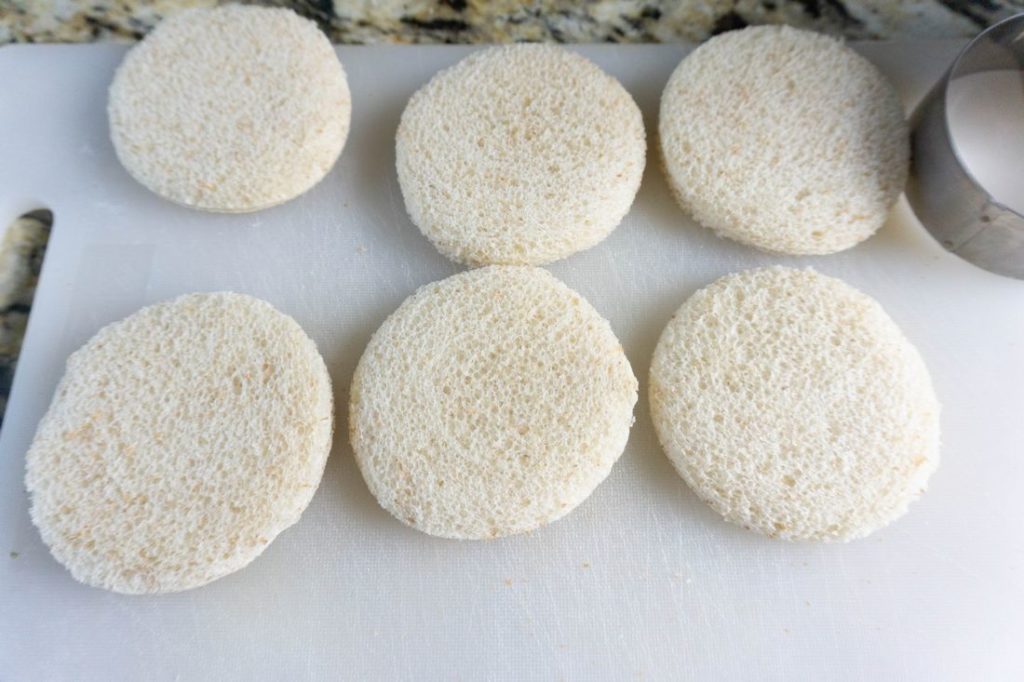 Lay out all the sandwiches and then add the ingredient that you choose for the centers. To make the legs stick on a meat sandwich get them between the folds or stick it into the cheese. The peanut butter holds the pretzel pretty well.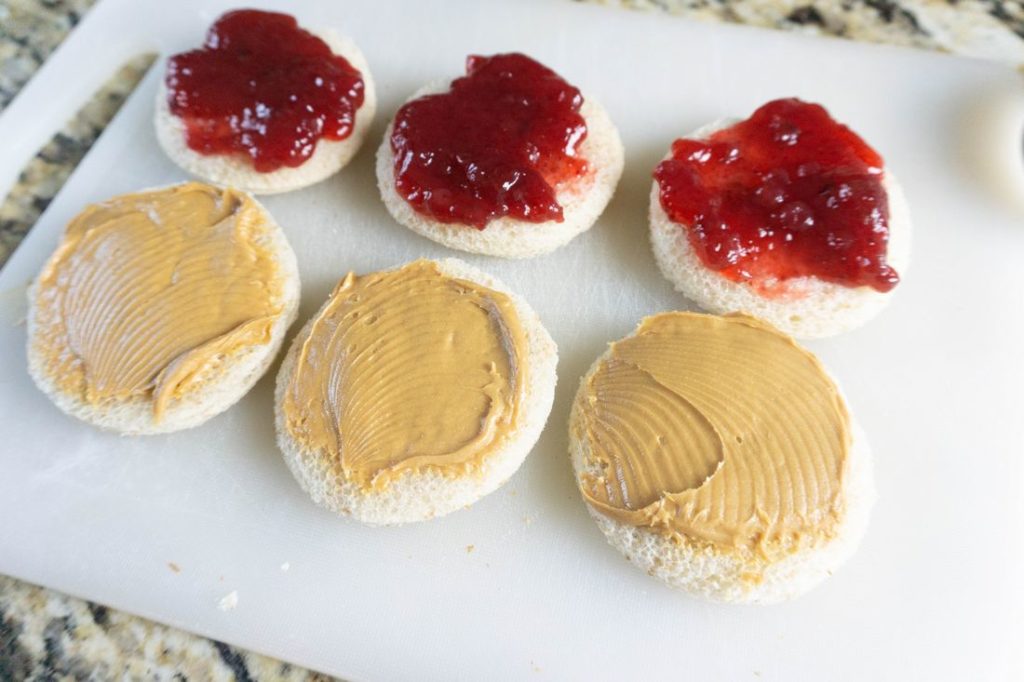 Use strawberry jelly or lingonberry what ever your favorite sandwich fillings are. Either way these spooky spider sandwiches are too fun! Great for Halloween parties for kids or pumpkin carving parties for a quick snack.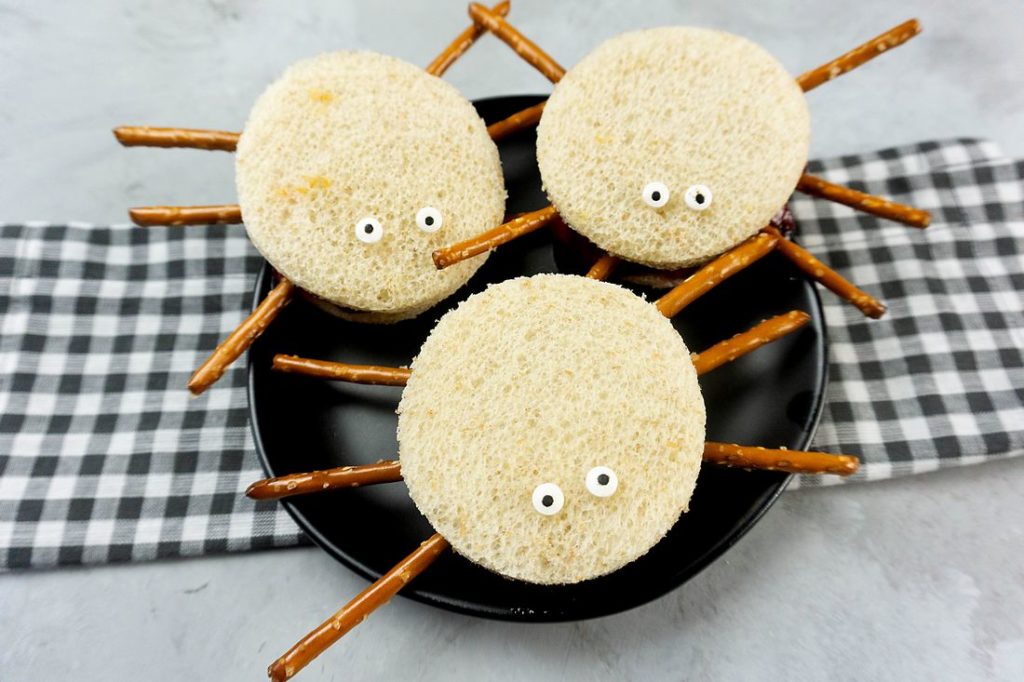 Pack these spider sandwiches up into spooky lunch boxes. This would be fun with some banana ghosts and some chocolate milk. I am pretty sure any kid would love this.
Most of all this is such a budget friendly sandwich idea. Don't forget to some of our other scary recipes below. Check out the list while eating a spooky spider sandwich.
Scary Fun Recipes: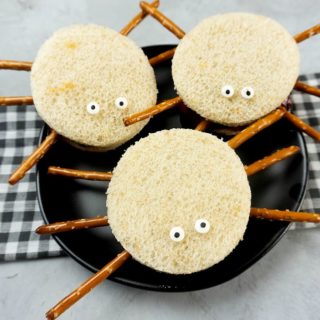 Spooky Spider Sandwiches
Spooky fun spider sandwiches with candy eyes.
Ingredients
8

slices

of bread

48

pretzel sticks

16

candy eyes

1

cup

strawberry jelly

1

cup

peanut butter
Instructions
Place bread on a cutting board. Use the biscuit cutter to cut out the center of the bread into circles. Do this for all the slices and set aside.


Put peanut butter on four of the slices of the bread. Put jelly on four slices of bread. Place the pieces together. You can use other ingredients for the center of the sandwiches.


Stick three pretzels on each side of the sandwich for legs. Place two candy eyes on top of each sandwich.
Pin Spooky Spider Sandwiches