Strawberry Rhubarb Rum Cocktail
This post may contain affiliate links. Please read my privacy policy.
Strawberries are hitting the market and that's excitement for me. Strawberry cocktails are literally so simple and so tasty to make. Great strawberries are sweet and tart making the drink take on many flavors. This strawberry rhubarb rum cocktail is perfect for brunches and weekend pool parties.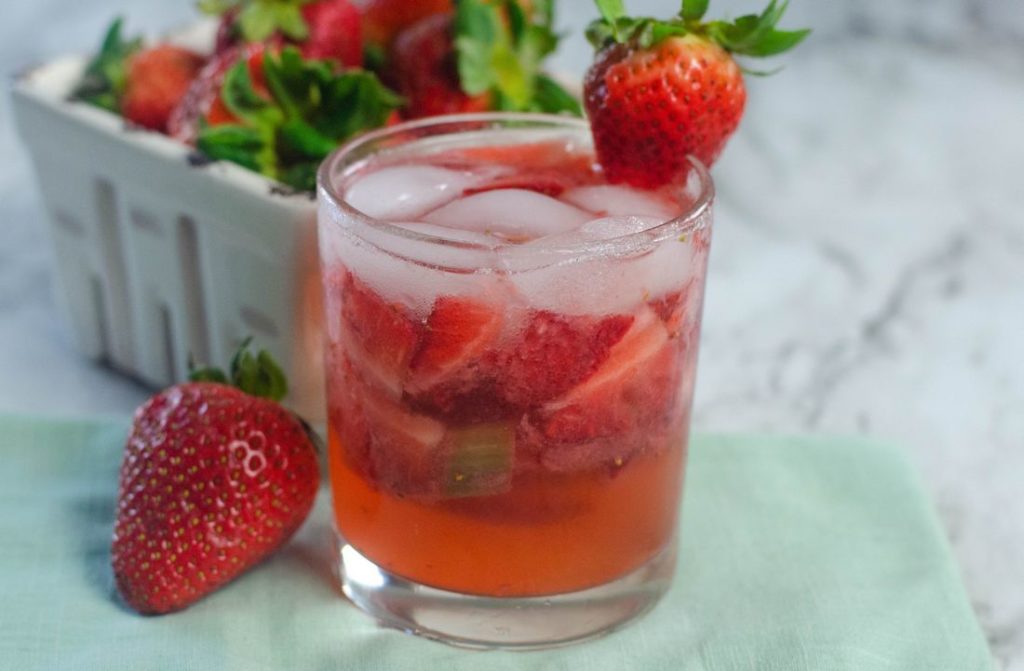 For Rhubarb:
Rhubarb if it's in season is a red looking celery root. Rhubarb can easily be diced and added to the drink. However, if you cannot find fresh rhubarb many places now carry it in a frozen bag. Just wash the rhubarb from being frozen to bring to room temp then add it to the cocktail.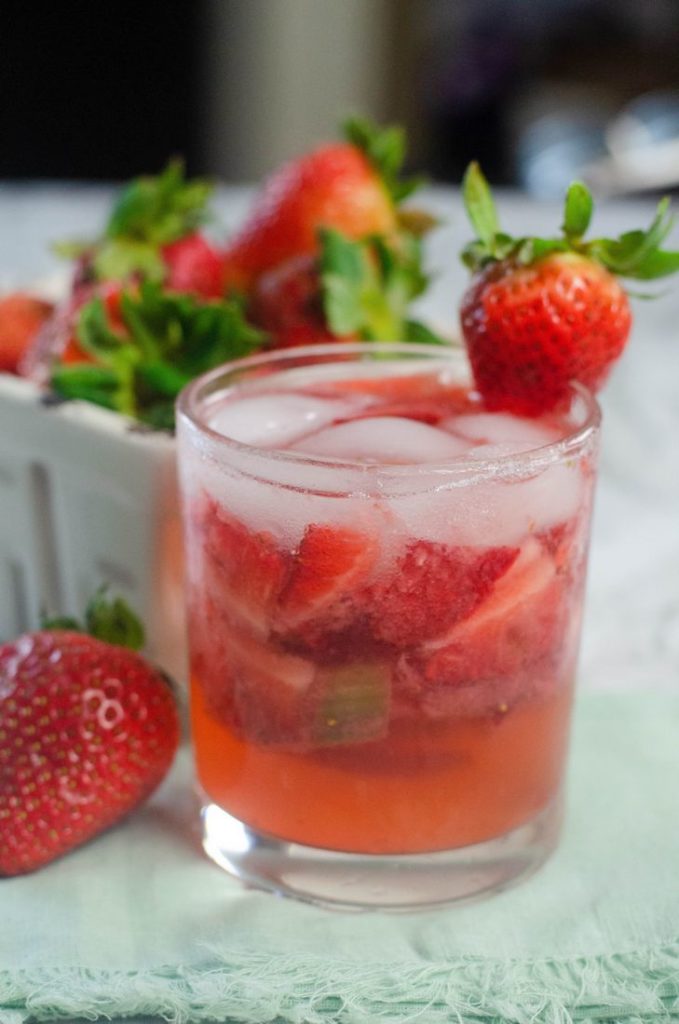 The Cocktail:
When making this cocktail the key is to muddle the strawberries a very little bit. Slice the strawberries and light muddle in the glass. Add in the rhubarb along with the rum and sparkling water. This cocktail is not a sweet one it's pretty tart. If you want some sweetness you may add a tad of sugar.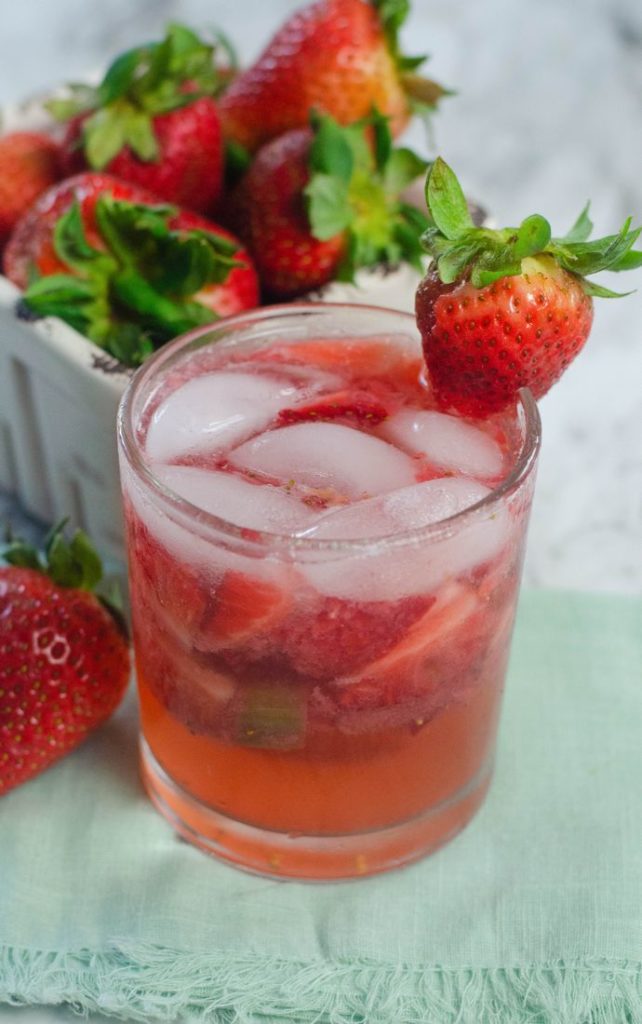 Find the perfect looking strawberry and slice the bottom to add to the rim of the glass. For the rum it's a nice sliver rum that is used but if you would like to go with more of a coconut that will also work well with this drink. To make this a mocktail simply just remove the rum.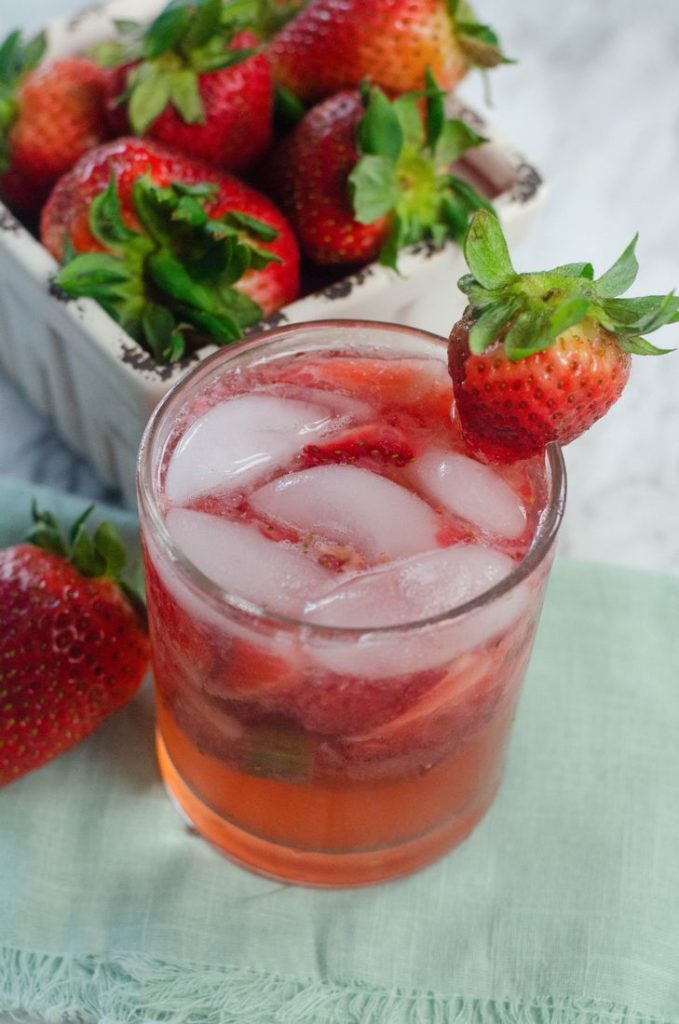 This really pairs well with a nice salad with poppy seed strawberry dressing. I love to make this for brunch with friends since it's light and nice tart drink that fits well for that time of day. No need to have more than just one at brunch. Also pairs well with finger sandwiches!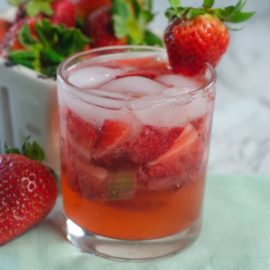 Strawberry Rhubarb Rum Cocktail
Strawberries and rhubarb make this tart but sweet cocktail.
Ingredients
2

oz

rum

1/2

cup

club soda

2

sliced strawberries

1

whole strawberry

3 to 4

pieces

sliced rhubarb
Instructions
Slice strawberries. Place in a bowl and muddle. Pour strawberries and rhubarb into a glass. Add rum and ice. Fill to top with club soda. 

Serve with whole strawberry on the rim.
Other Great Cocktails
Pin Thei Strawberry Rhubarb Rum Cocktail: