Rainier Cherry Peach Moonshine Cocktail
This post may contain affiliate links. Please read my privacy policy.
Rainier cherries have to be the best cherries on the face of the earth. They only grow in one place and that's near mount rainier. With this Rainier Cherry Peach Moonshine Cocktail we have smashed peaches and rainier cherries for a sweet but tart cocktail with that moonshine kick.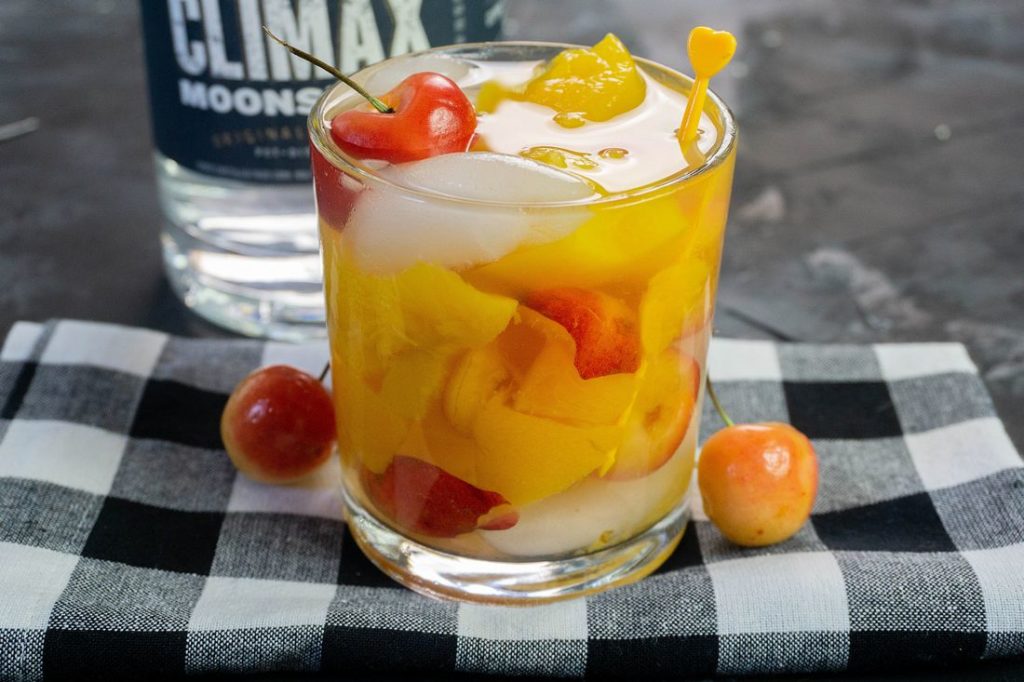 While some moonshine is illegal there is now legal moonshine that you can pick up on the shelves at your local liquor store. Climax moonshine is one of those that we like the best. That's the moonshine that is being used here in this rainier cherry cocktail.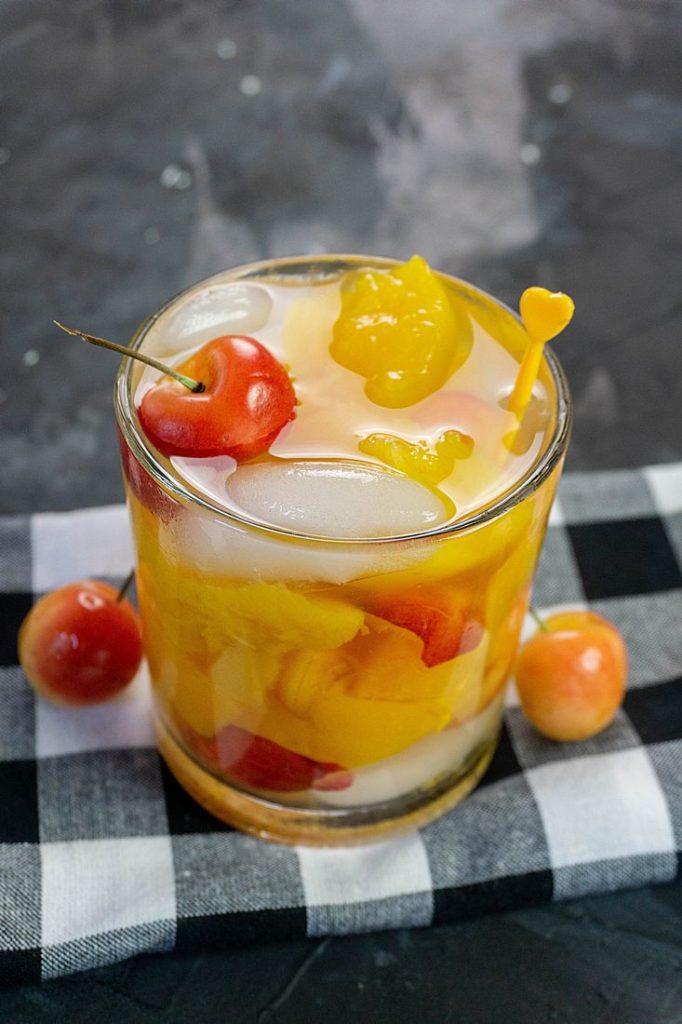 We ask that if you make and drink our cocktail that you please drink responsibly and don't drive or operate a vehicle or machinery. Moonshine is a strong liquor and should be drank with caution. A small cocktail is nice and refreshing way to drink moonshine.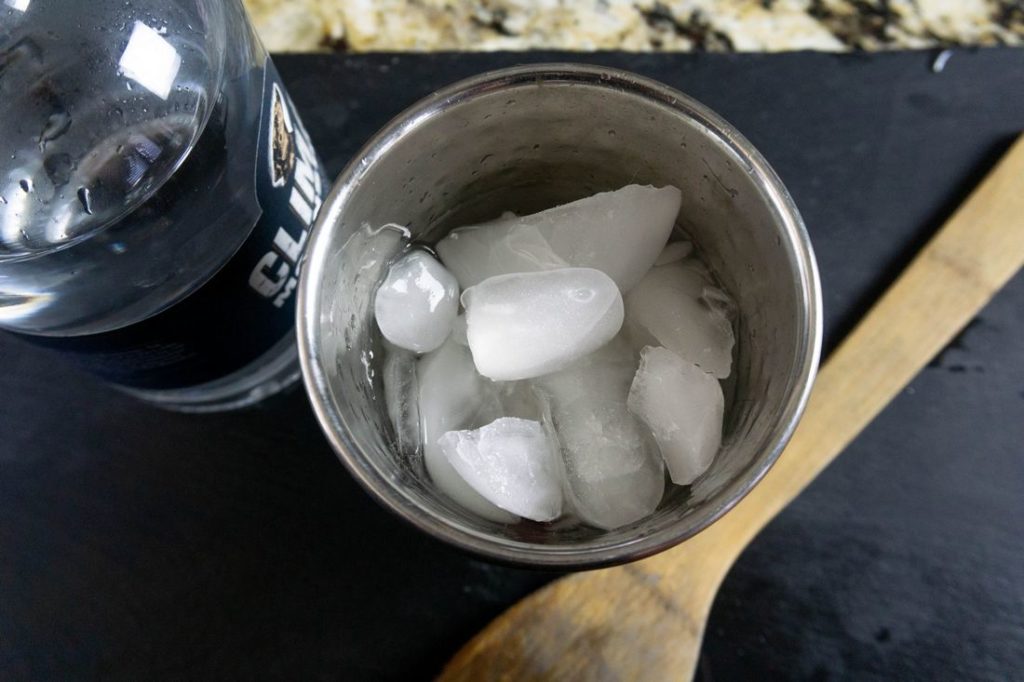 Rainier cherry cocktail is perfect for a poolside cocktail. Additionally for a nice drink while sitting on the front porch. It's hot here in Texas and a cold drink is always nice when getting outside. Peaches are also in season which is what makes the combo so perfect for this alcoholic drink.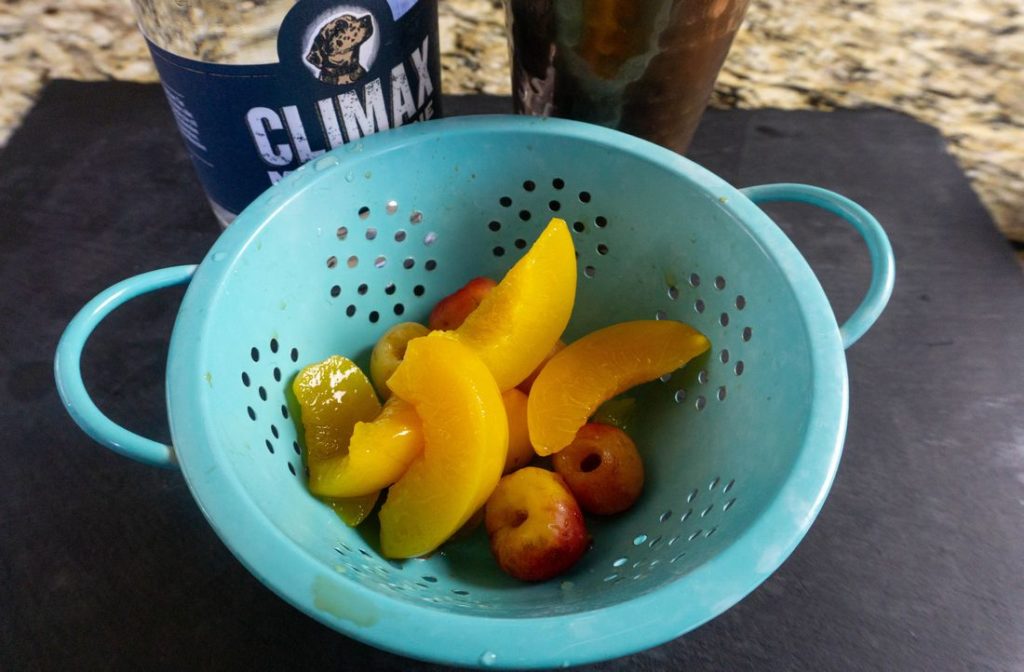 If you plan to use fresh peaches for this peach cocktail then I suggest placing the peaches sliced into a bit of sugar the day before. Store them in the fridge overnight. This will make them perfectly sweet and soft for the moonshine cocktail.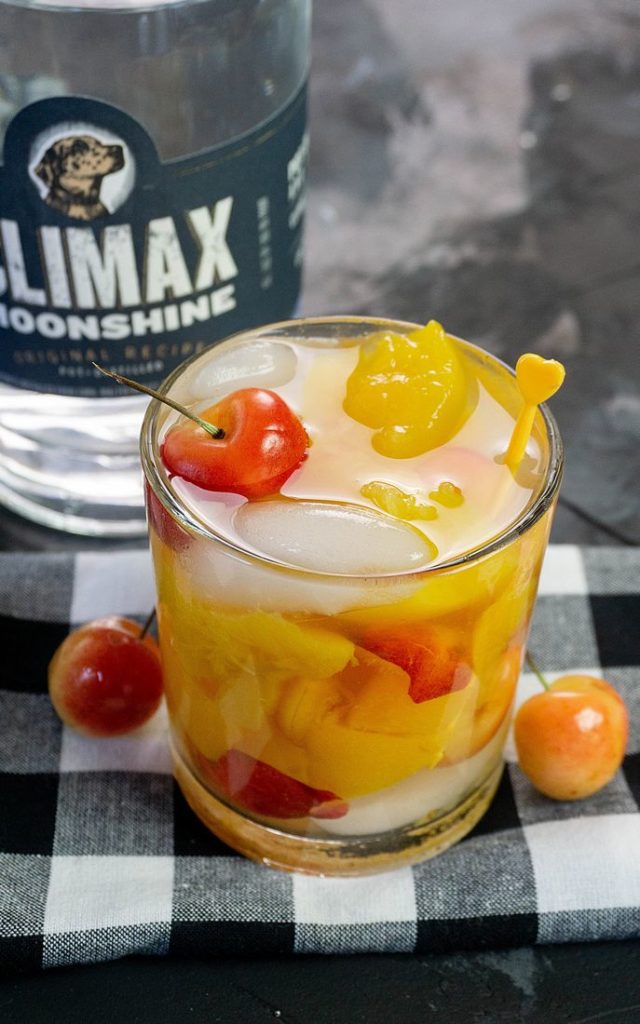 Pitting The Rainier Cherries
When pitting the cherries I like to use a OXO cherry pitter tool. Just remove the stem from the cherries and insert the cherry into the pitter. Press and the tool does the entire job for you. I love this tool for pies and drink recipes alike.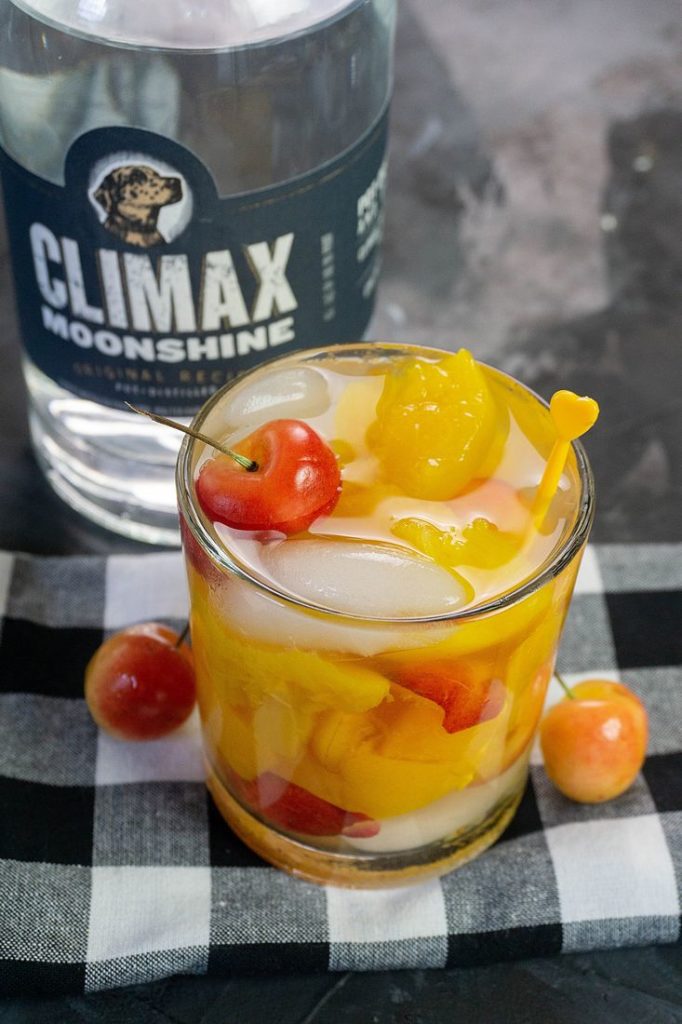 Rainier Cherry Peach Moonshine Cocktail is easily the highlight of any party. Rainier cherries are seasonal and usually only out in the stores for a brief period of time. When you do see the cherries make up this peach cocktail for your guests. We promise it will be a hit. Check out more cocktail recipes below.
Other Great Cocktail Recipes: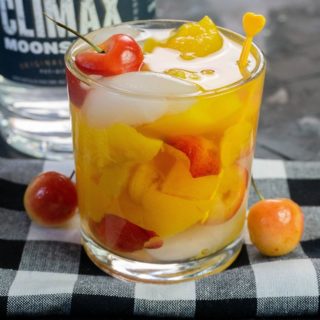 Rainier Cherry Peach Moonshine Cocktail
Rainier cherries and peaches mixed with moonshine for a sweet and sour cocktail.
Ingredients
3

peach slices

7

rainier cherries; two for topping; pits removed

2.5

ounces

moonshine

1

tablespoon

vanilla simple syrup

Ice
Instructions
In a shaker place peaches, 5 rainier cherries, and moonshine. Smash down peaches and cherries. Give it a good few shakes.

Add in vanilla simple syrup and ice. Shake and pour everything into a short glass. 
Pin Rainier Cherry Peach Moonshine Cocktail: