Key Lime Pie Moonshine Cocktail
This post may contain affiliate links. Please read my privacy policy.
Key Lime Pie is one of my most favorite pies. I like key lime pie sour like it's suppose to be. This key lime pie moonshine cocktail is like drinking key lime pie on a hot summer day. With that moonshine it has that earthy kick with a sour punch.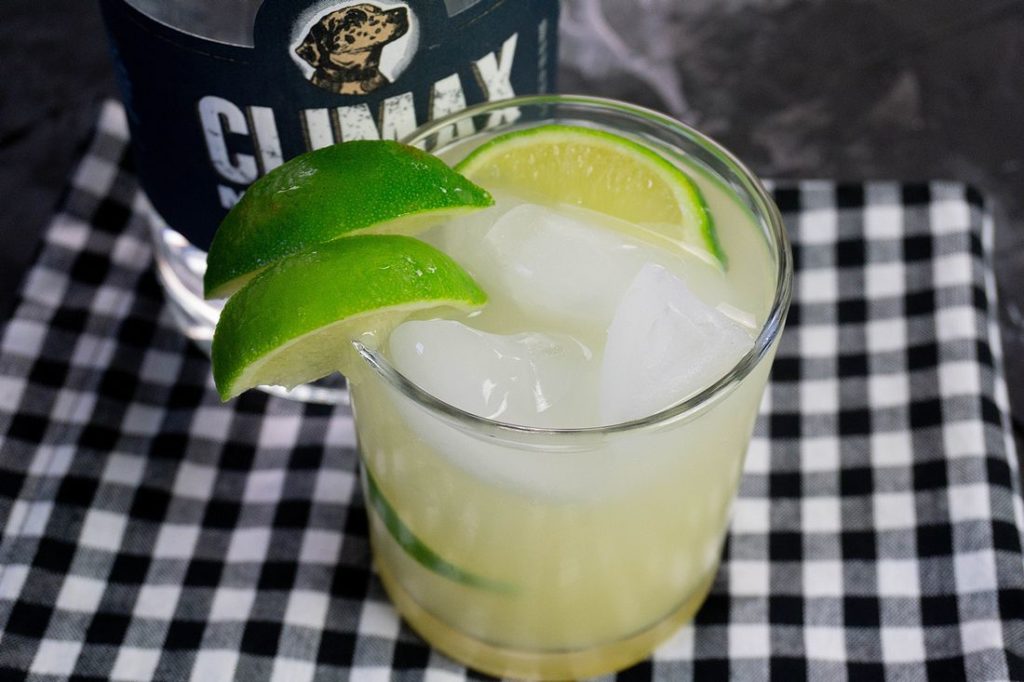 Drinking cocktails poolside it a great past time. Do you enjoy drinking cocktails poolside? If you answered yes then this key lime pie cocktail is a must try. Made with Nellie and Joe's Famous Key West Lime Juice making it super simple to make.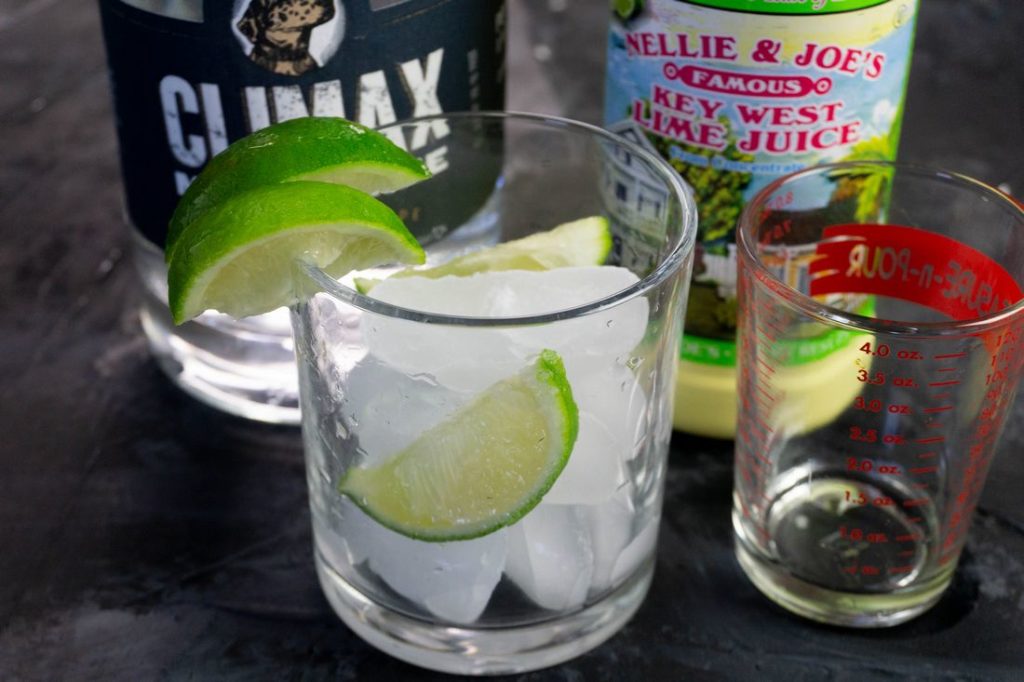 Sweeten The Key Lime Pie Moonshine Cocktail
Either use key limes themselves or Nellie and Joe's. It's the real deal key lime juice. To sweeten up the moonshine cocktail use a bit of vanilla simple syrup. If you don't have the vanilla syrup on hand mix some organic sugar in a tad of water to make a sugar syrup to add to the cocktail.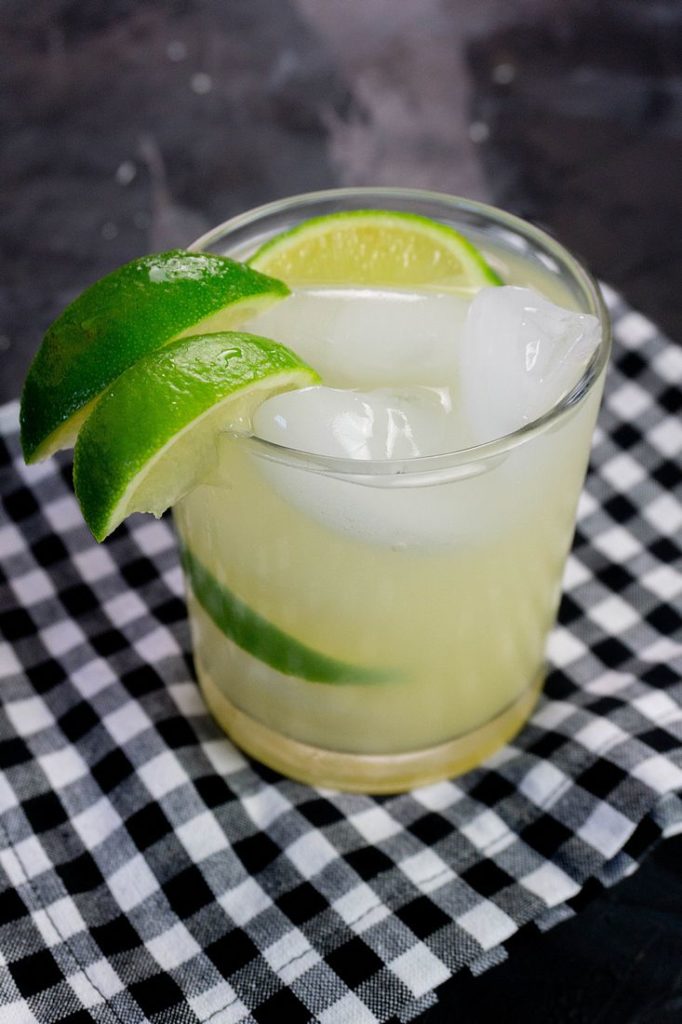 When I do use real key limes I like to use the juicer for the kitchen aid. The juicer helps the process not be so tedious. A juicer can be used for making key lime pie. If you don't have a kitchen aid then use a oxo good grips citrus juicer.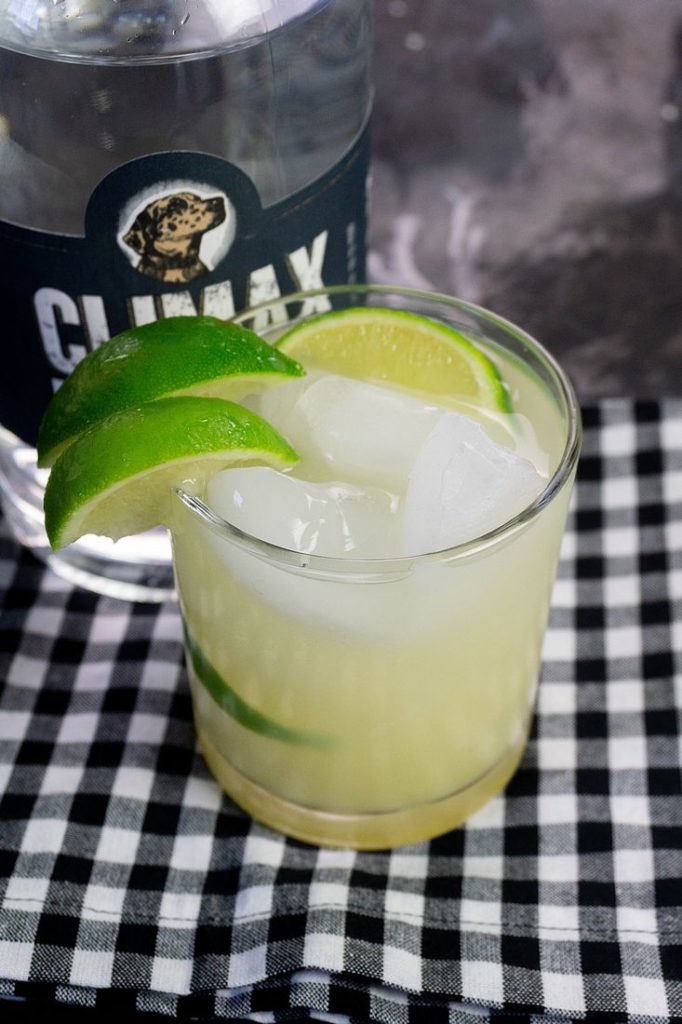 Climax moonshine is the moonshine we like to use in our cocktails. This moonshine has the best flavors over all. Please drink responsibly if you plan to have a Key Lime Pie Moonshine Cocktail. It's always best to have a designated driver.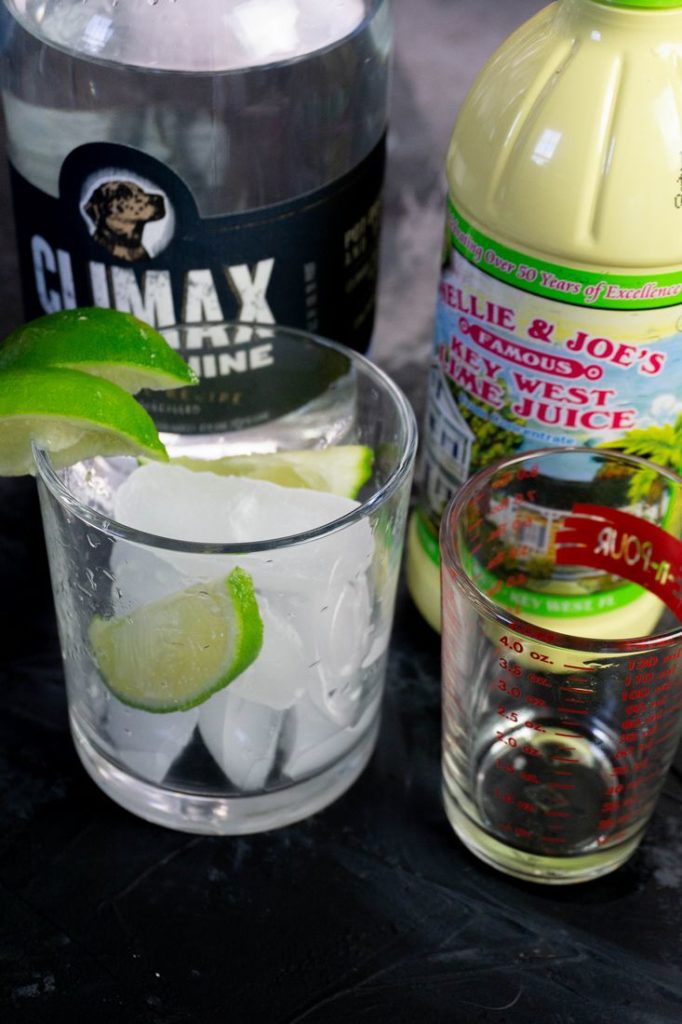 After watching the show Moonshiners we knew we have to look for the different moonshine brands. We tried all of the moonshine brands and came to love Climax moonshine which is named after the town it comes from. The moonshine features Tim Smith's dog on the front label.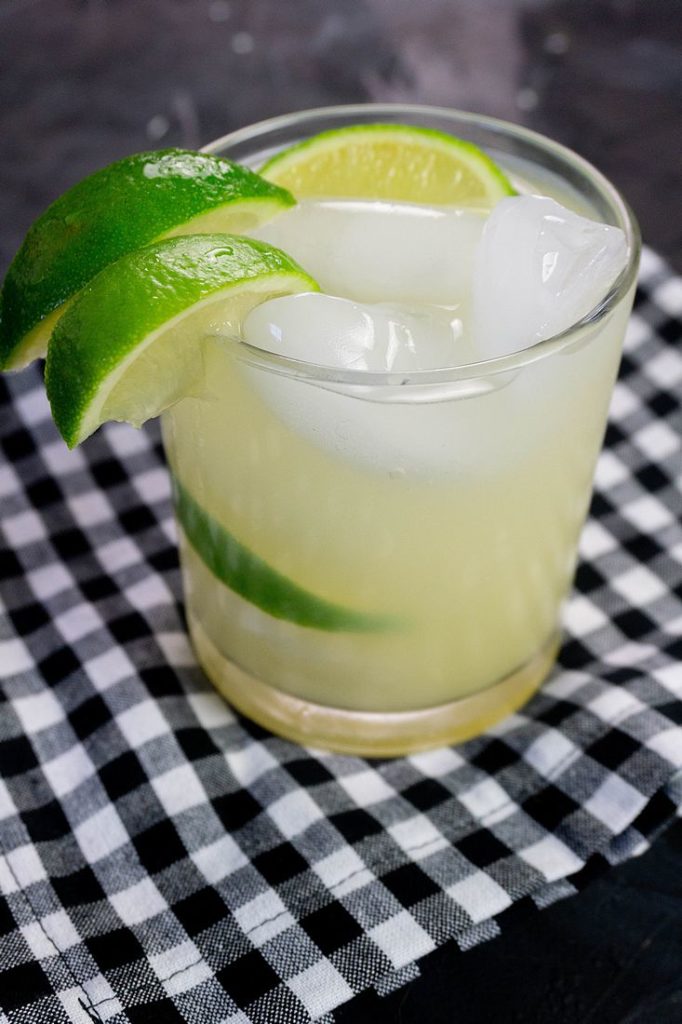 The family history and the fact that he has his beloved dog on the bottle is pretty rad! That's coming from someone that loves dogs. If you get a chance to watch the show it has some good history of moonshine. The show shows the coming about of moonshine, how it's made, and how illegal the non marketed moonshine is.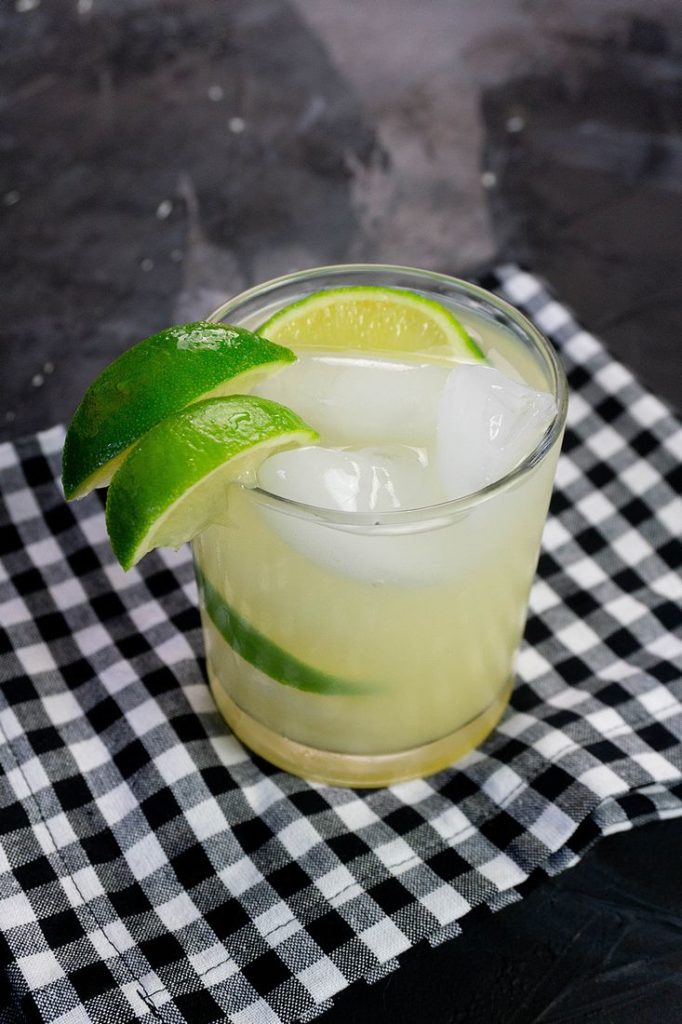 Regardless, if you watch the TV show or not you have to try the moonshine in this key lime cocktail. Hence that sweet and sour tang it will be a hit at your next party. Especially when there isn't social distancing going on. If you like this cocktail check out a few more below.
Other Great Cocktails: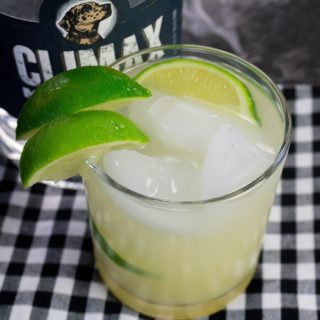 Key Lime Pie Moonshine Cocktail
This key lime pie moonshine cocktail is like drinking key lime pie on a hot summer day. 
Ingredients
2

ounces

climax moonshine

1

ounce

key lime juice

3

tablespoons

vanilla simple syrup

ice

1/2

lime; sliced
Instructions
Add ice to glass. Pour in simple syrup then the moonshine. 

Top with the key lime juice and give it a nice stir.

Add in a few slices of lime and two slices to the rum. Serve!
Pin This Key Lime Pie Moonshine Cocktail