Bloody Michael Myers Hot Chocolate Bombs
This post may contain affiliate links. Please read my privacy policy.
Bloody Michael Myers Hot Chocolate Bombs the perfect treat to sip on in a hot mug of milk while watching the new Halloween Kills movie. These spooky bombs are easy to make an serve on Halloween or gift in a Boo Bucket.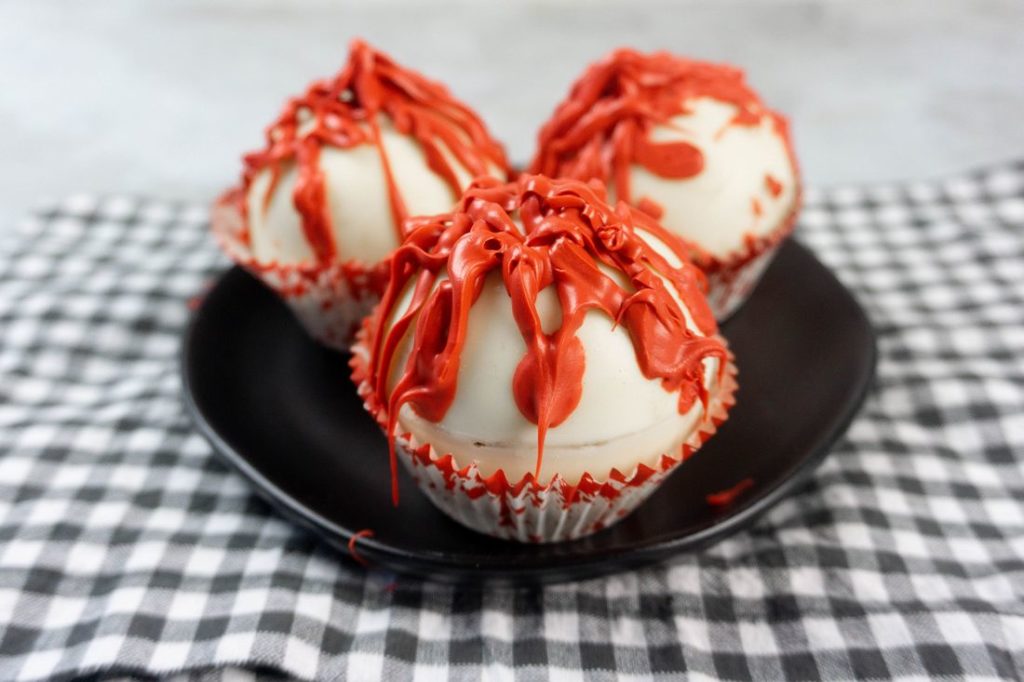 The Halloween Kills movie will air this Friday, 10/15/2021 in theatres and on Peacock. I honestly cannot wait to watch the film. This week I am planning to watch the original Halloween 1978, H20, Halloween(2018), and then on Friday Halloween Kills.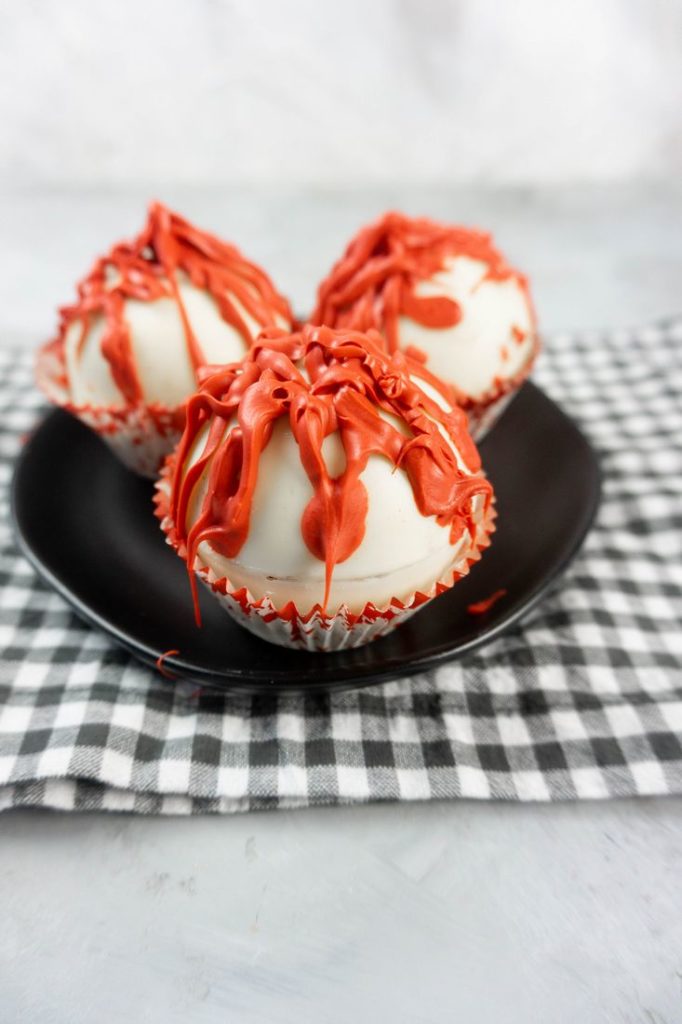 And yes, I plan to have these spooky killer hot chocolate bombs in a mug of milk with a few slices of pizza. You know you have to have pizza and a something warm to drink either cider or hot chocolate when watching a slasher film.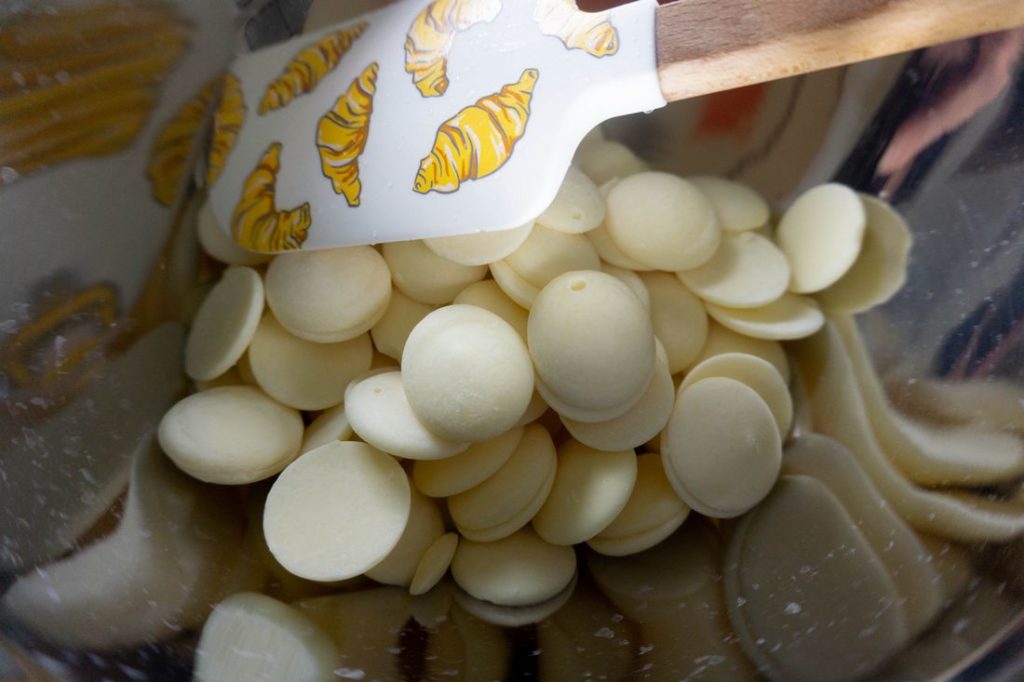 When I first saw a hot chocolate bomb I thought now I have to make those. But I thought no way those are easy. I am here to tell you they are easy to make and taste depends on what you use inside and out.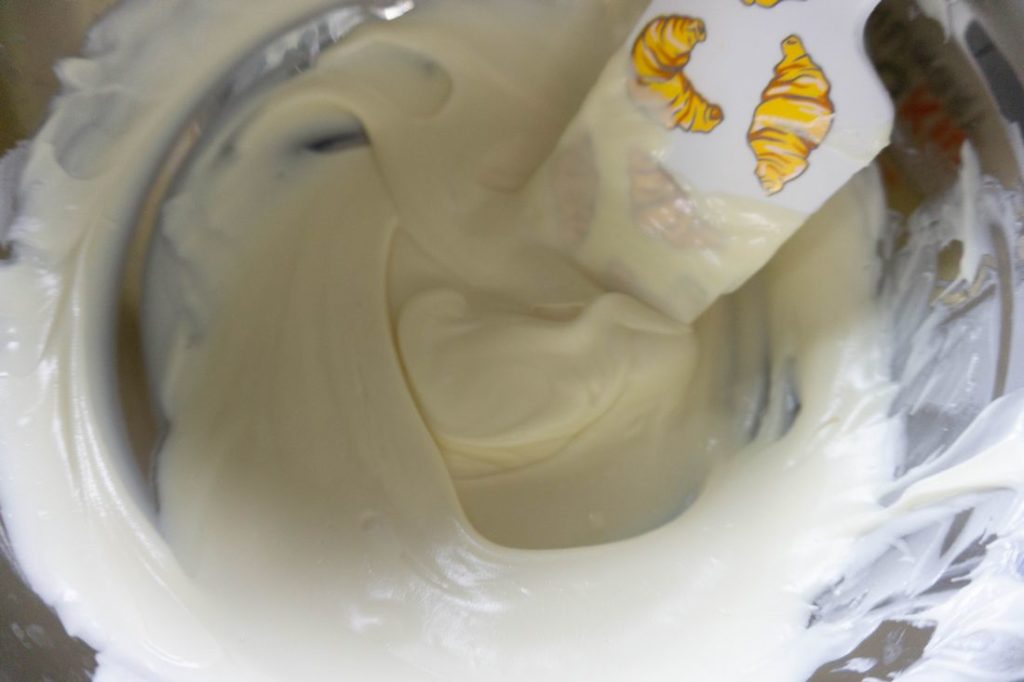 Hot Chocolate Bombs Tips and Tricks
I used candy melts but you can use white chocolate that's good for melting. This up to you. I also melted my chocolate candy melts in a double boiler method. You can use the microwave I just feel the stove top yields better results when melting chocolate. A chocolate melting pot can also be used.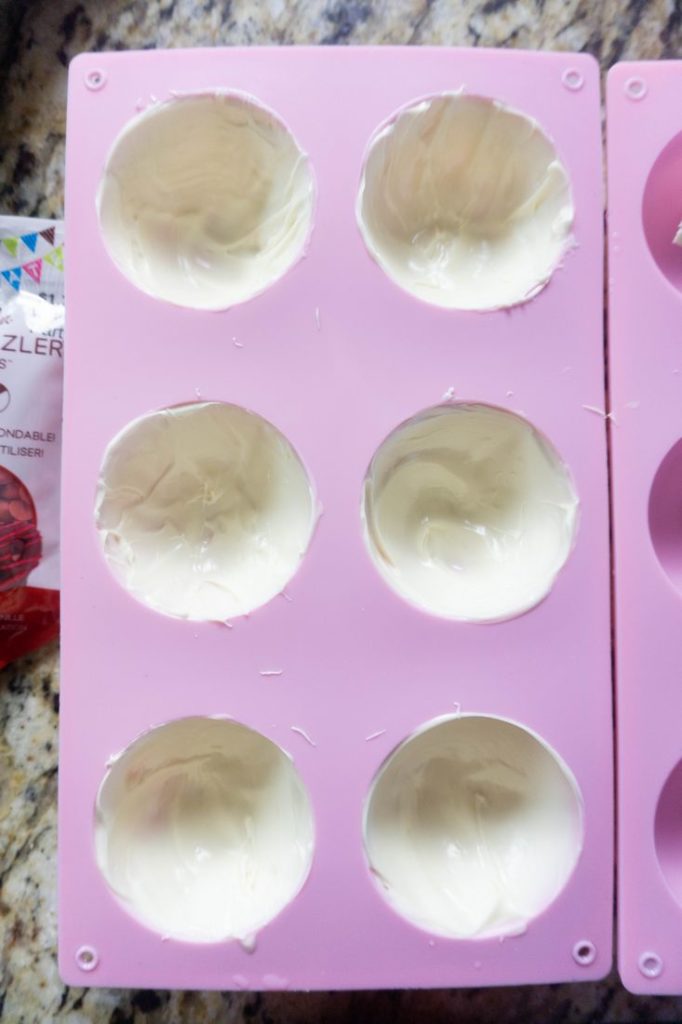 The biggest tip I can give you is to make sure to coat the mold lightly. Freeze then recoat any see through spots. This will allow the bomb to hold together properly. Then pop out slowly for no breakage.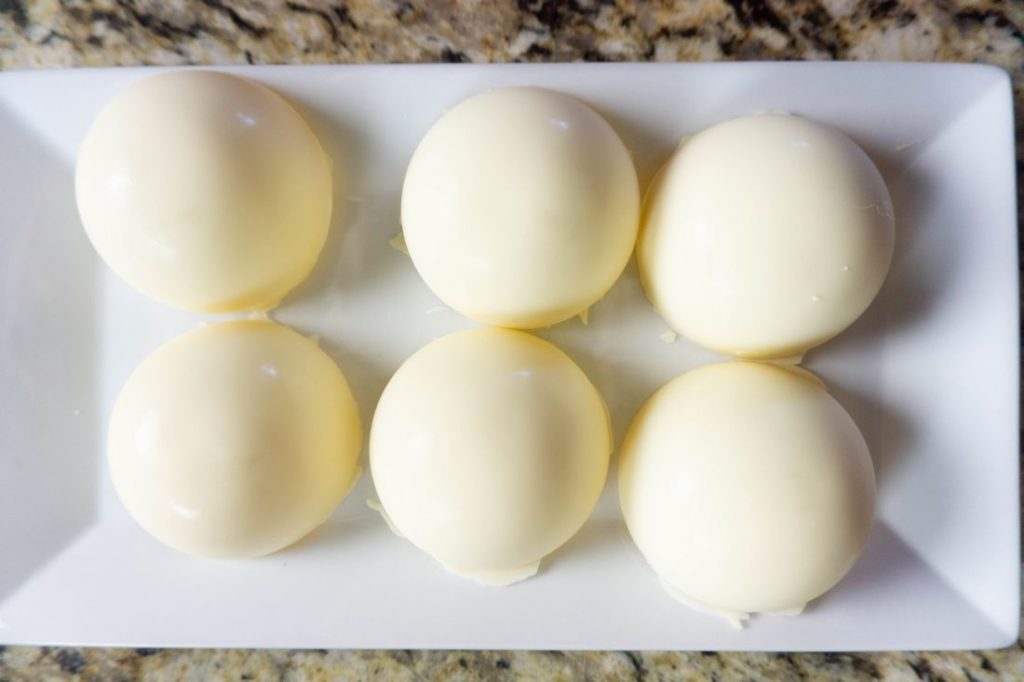 The next tip is to take a frying pan and warm it up. Then melt each side of the bottom of the hot chocolate bomb just slightly. This evens out the chocolate. Work fast here to get a scoop or two of cocoa in and the lightly place them together.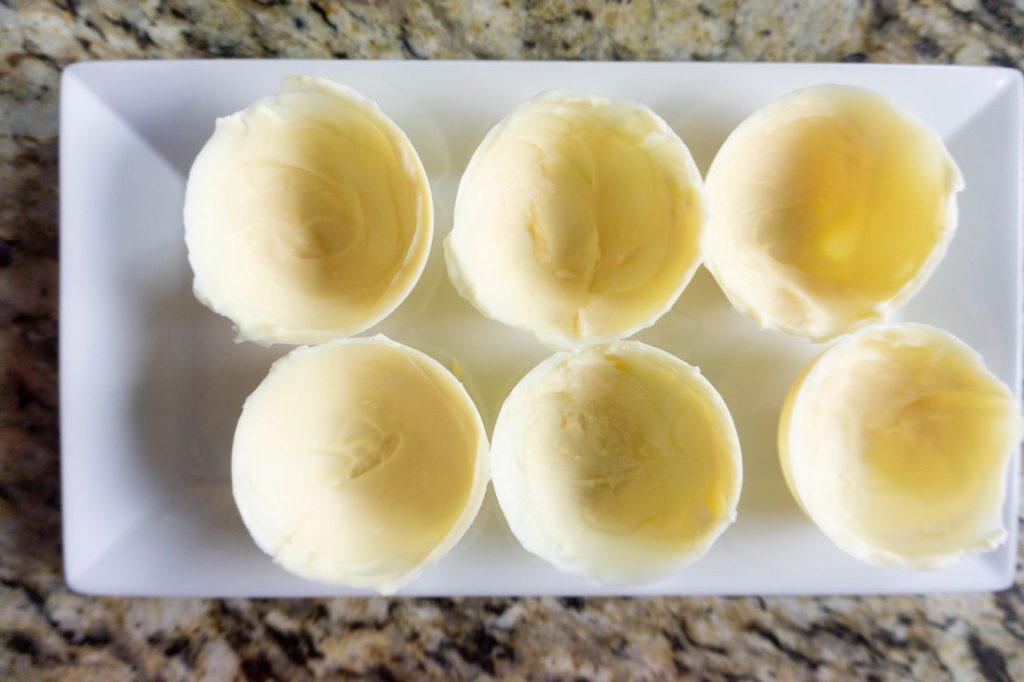 When slightly melting the edge this evens up the bombs and allows them to be put together and stay. This is why I work fast. Melt on one side then add cocoa mix then melt the other and place on top. Do not add chocolate on the outside to seal as it will only melt the bomb.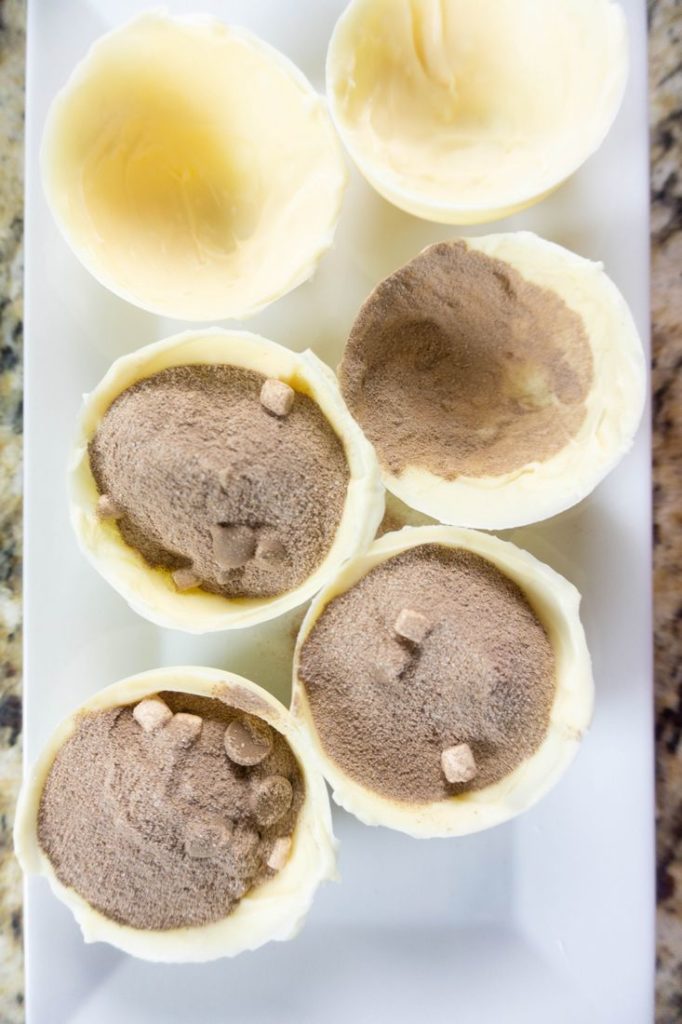 The filling can be really anything that tastes good. From hot cocoa mix to red velvet cake mix. Add coloring, sprinkles, edible glitter, and/or marshmallows. The insides are up to your imagination. I used swiss mix hot chocolate mix.
The red candy melts can be piped or drizzles. I bought a premade bag of mini candy melts in a piping bag to microwave and then drizzle on the blood. It's call red chocodrizzler. You can use any red candy melts or dyed white chocolate.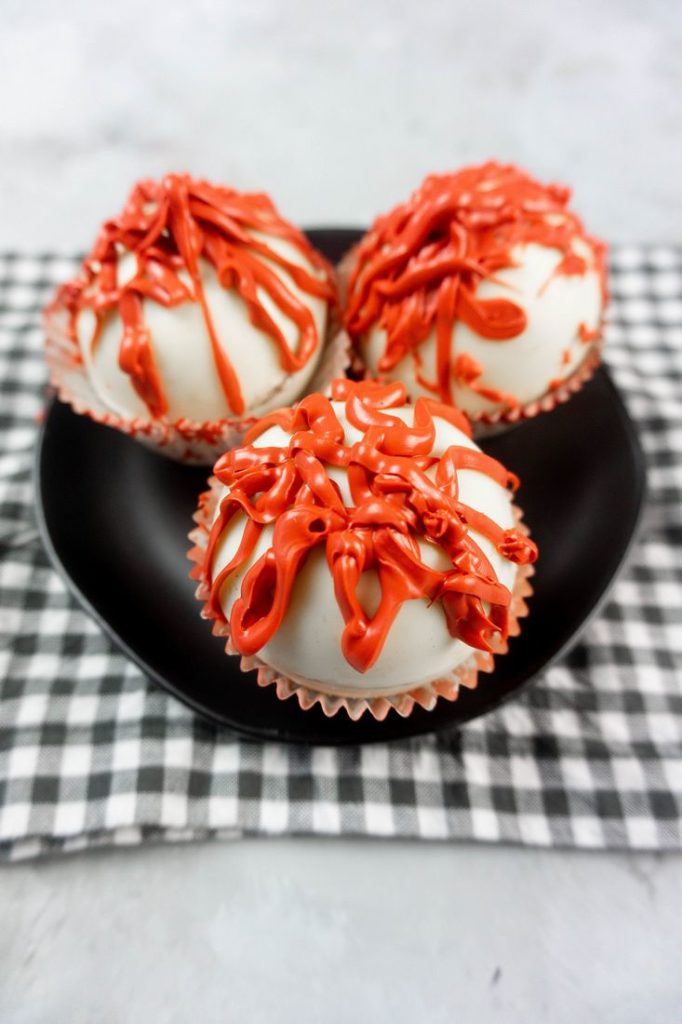 I like to place them in cupcake liners then box them for gifting. They can be placed in the fridge until ready to gift or serve. The Bloody Michael Myers Hot Chocolate Bombs are okay in the fridge for a few days. The fresher the better. Check out some Halloween recipes below!
Halloween Edible Fun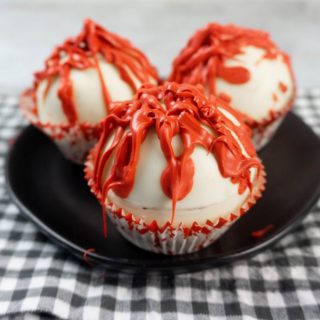 Bloody Michael Myers Hot Chocolate Bombs
Bloody Michael Myers Hot Chocolate Bombs with chocolate drizzle and cocoa inside.
Ingredients
1

bag white candy melts

1

bag red chocodrizzler

6

tablespoons

swiss miss hot chocolate mix
Instructions
Add water to a sauce pan. Turn it to medium heat. Place a metal or glass bowl on top. Once it is warm add the candy melts and stir with a spatula until melted. You may also melt the candy melts in the microwave or a chocolate melting pot.

Add a little chocolate to the

dome mold

and spread with the back of a spoon. Do this in one thin layer to coat then place in freezer for 10 minutes. Take it back out and coat again making sure not to see the mold through the chocolate. You want the bomb to stay together but not be too thick.

Place back in the freezer for another 10 minutes. Remove and slowly pop out the each side of the bombs. Place on a plate.

Heat a frying pan to low heat. Place one side of the bomb rim down onto the frying pan. This will lightly melt and even out the edges. Quickly add about 2 tablespoons cocoa mix to the bomb. Melt the other side of the bombs rim and then place evenly with the other side.

This will seal them together evenly. Do not add chocolate to the outside as it will just melt the bomb.

Microwave the red chocolate as directed on the bag or melt the red candy melts and add to a piping bag. Drizzle over the hot chocolate bomb to make the blood splatter look.

Let dry and serve in a cup and pour over hot milk to dissolve the bomb and stir well.
Pin Bloody Michael Myers Hot Chocolate Bombs