Ratatouille Confit Byaldi
This post may contain affiliate links. Please read my privacy policy.
Ratatouille Confit Byaldi was made well known from the popular Pixar film Ratatouille. The film features a rat that loves to cook! In this rendition, it's a mix between ratatouille and a confit byaldi which was created by a chef for the film.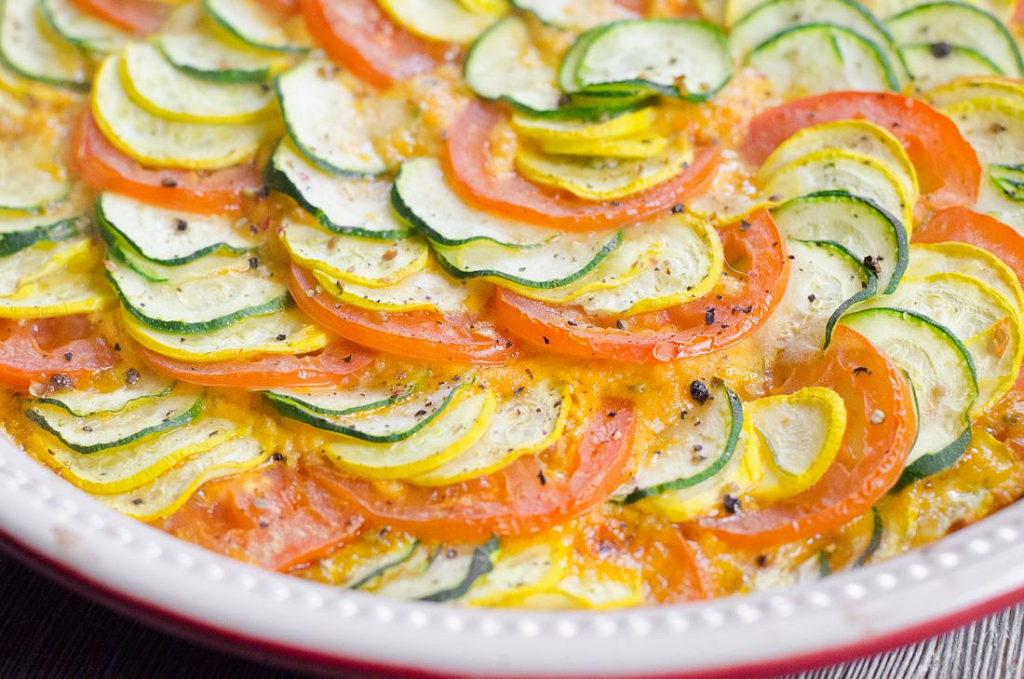 The original recipe features Chinese eggplant but we have removed it in our version. Chinese eggplant is a bit hard to find at the local grocery store. Featured in this recipe for ratatouille is tomato, squash, and zucchini. Therefore making this recipe dairy free, keto, corn free, gluten free, and vegan.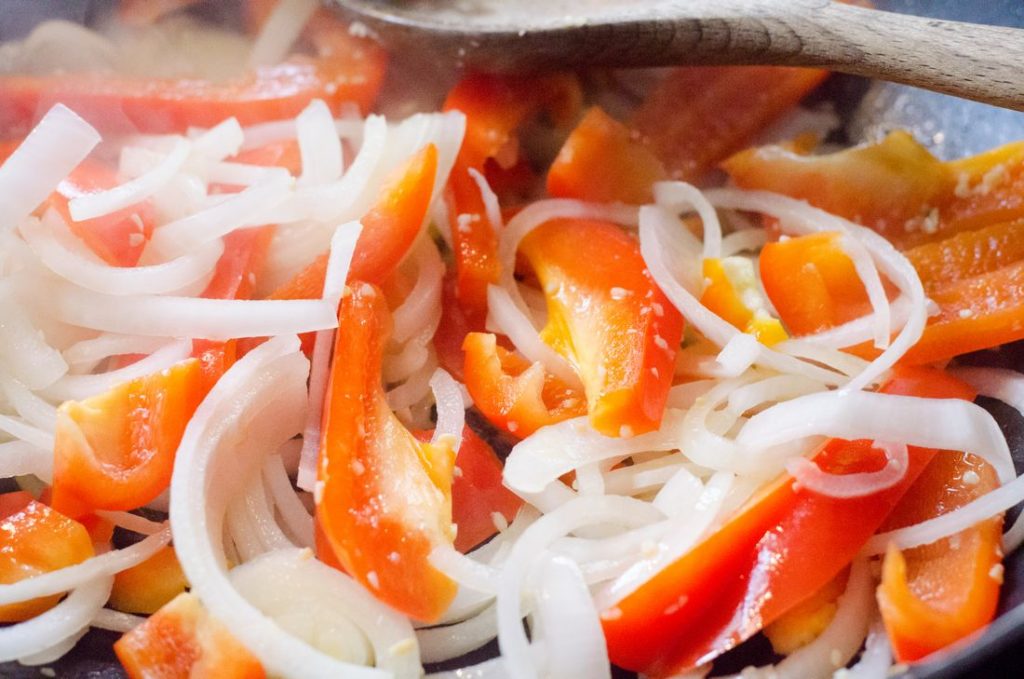 Saute down peppers and onions for a savory sauce that coats the bottom of the dish. Ratatouille Confit Byaldi needs to have a thin slice on the vegetables. Additionally, for this a mandoline is key otherwise the slices will vary but can be produced with a knife.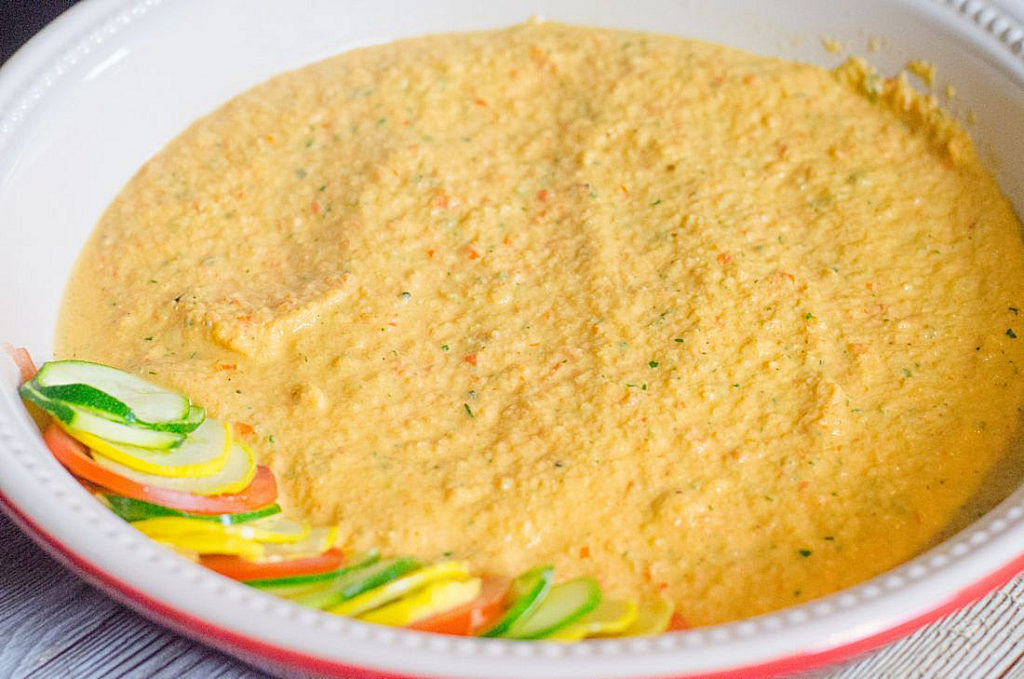 Should you be vegan?
For someone whom was vegan for close to 7 years I know how important keeping your health inline is. New technology now exists to test for if you should be a vegan or a full vegan nutritional panel. Hence, these vegan tests from HealthLabs.com do just that. If you would like to order via phone please use the coupon code MOOSHU25 to receive 25% off.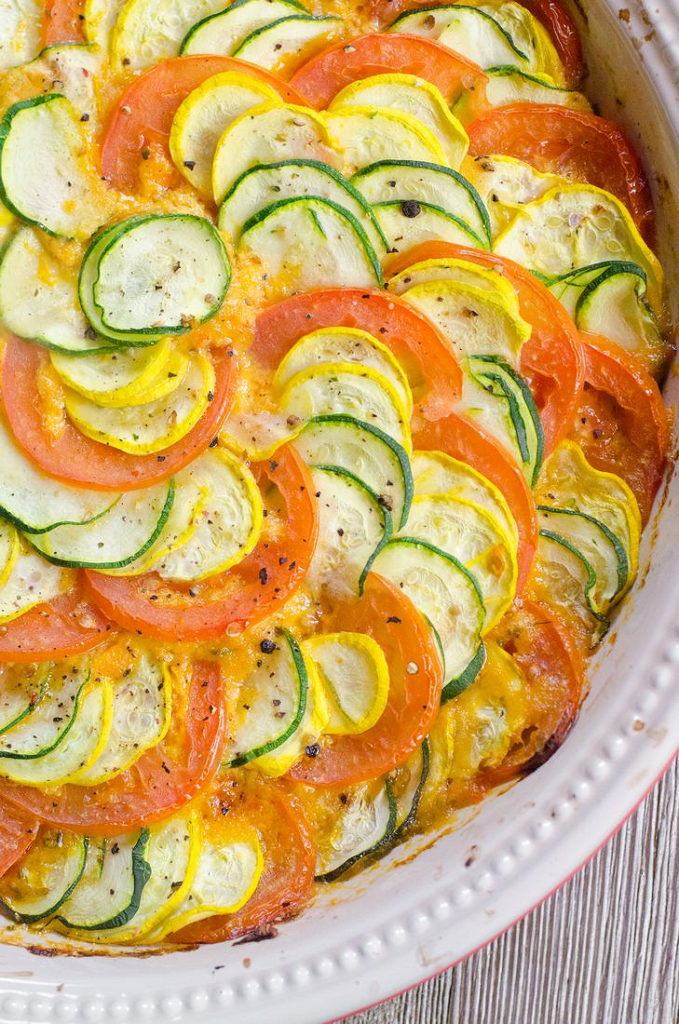 Disney's Ratatouille offers up a healthy recipe for vegans. Additionally, this is such an easy ratatouille recipes. Hence, the blanching of the tomatoes is not necessary to have a tasty ratatouille. The rosemary and garlic add tons of flavor to the dish.
Serve up ratatouille for Meatless Monday. Additionally, ratatouille makes for the perfect side dish. Fancy for a nice home dinner or perfect for a vegan option at a pot luck. In this version, we thinly sliced the vegetables and fruits allowing it to cook in just 35 minutes.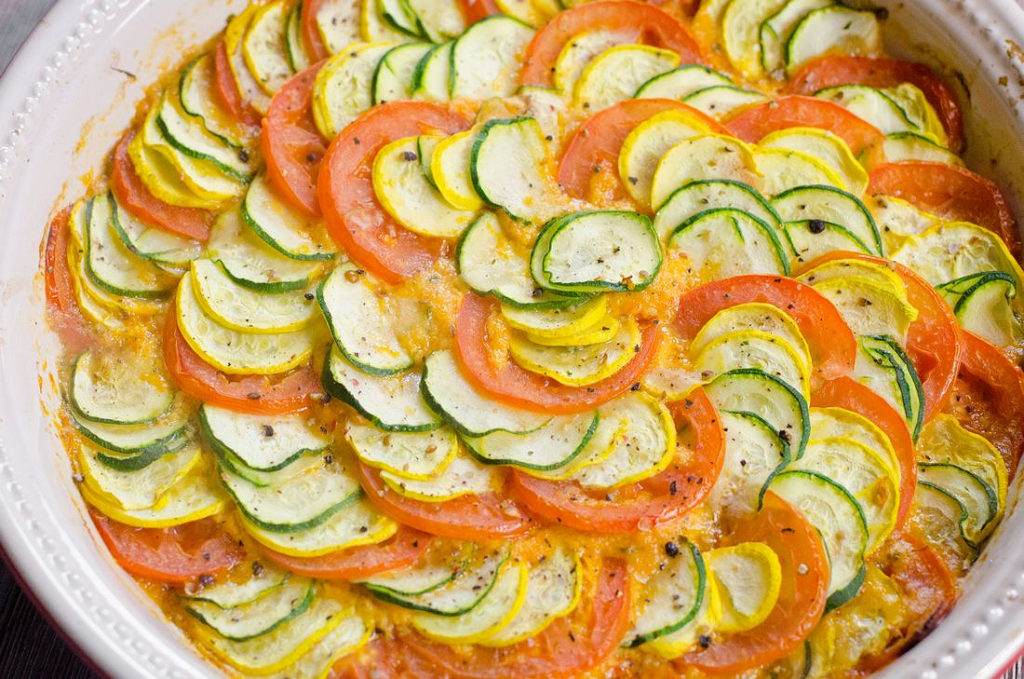 Hence, just up the cook time if you plan to have thicker slices. The ratatouille merries well with the flavors from the garlic and rosemary. This dish is spunky and colorful. It's a crowd pleaser for your next event!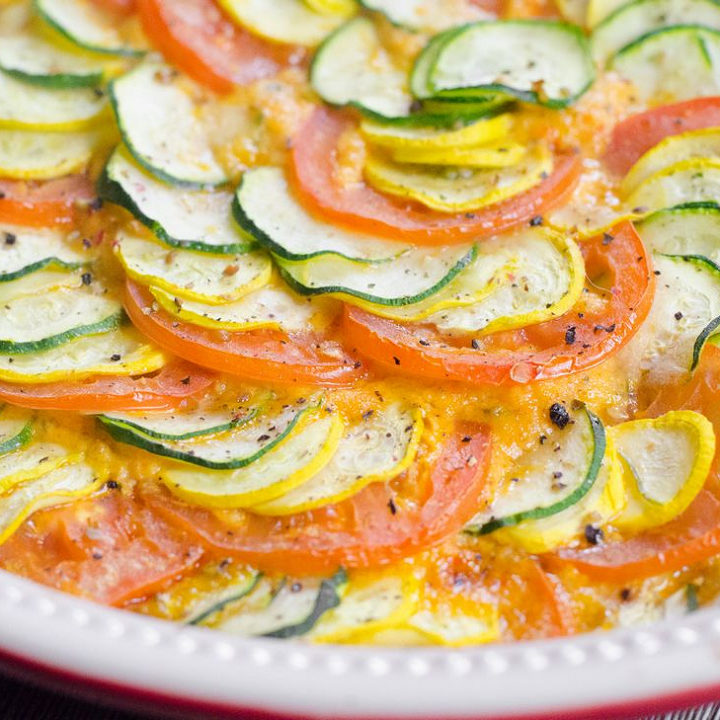 Ratatouille Confit Byaldi
Ratatouille Confti Byaldi is a savory vegan dish with tomatoes, squash, and zucchini.
Ingredients
2 zucchini
2 yellow squash
4 roma tomatoes
1 red bell pepper
1 white onion
2 tablespoons garlic
1 sprig of rosemary
2 teaspoons salt
1 teaspoon cracked black pepper
3 tablespoons olive oil
Instructions
Slice tomatoes, zucchini, and squash into rounds. Set aside.
In a saute pan, add in red bell pepper, onion, and 1 tablespoon olive oil. Cook on medium heat. Add in garlic. Saute until onions are tender.
Place onion and pepper mixture into a blender with additional olive oil. Add rosemary. Blend well.
In a round baking dish add in mixture and spread across the dish.
Preheat oven to 350 degrees F.
Add slices fruit and vegetables in layer to the dish circling to make a maze of colors.
Top with salt and pepper. Top with parchment paper.
Bake for 30 minutes. Turn oven to broil and remove parchment paper. Broil for 5 minutes.
Nutrition Information:
Yield:

6
Serving Size:

1
Amount Per Serving:
Calories:

119
Total Fat:

8g
Saturated Fat:

1g
Trans Fat:

0g
Unsaturated Fat:

6g
Cholesterol:

0mg
Sodium:

712mg
Carbohydrates:

13g
Fiber:

4g
Sugar:

7g
Protein:

3g
For more on our nutrition disclaimer https://mooshujenne.com/nutrition-disclaimer/
Pin Me: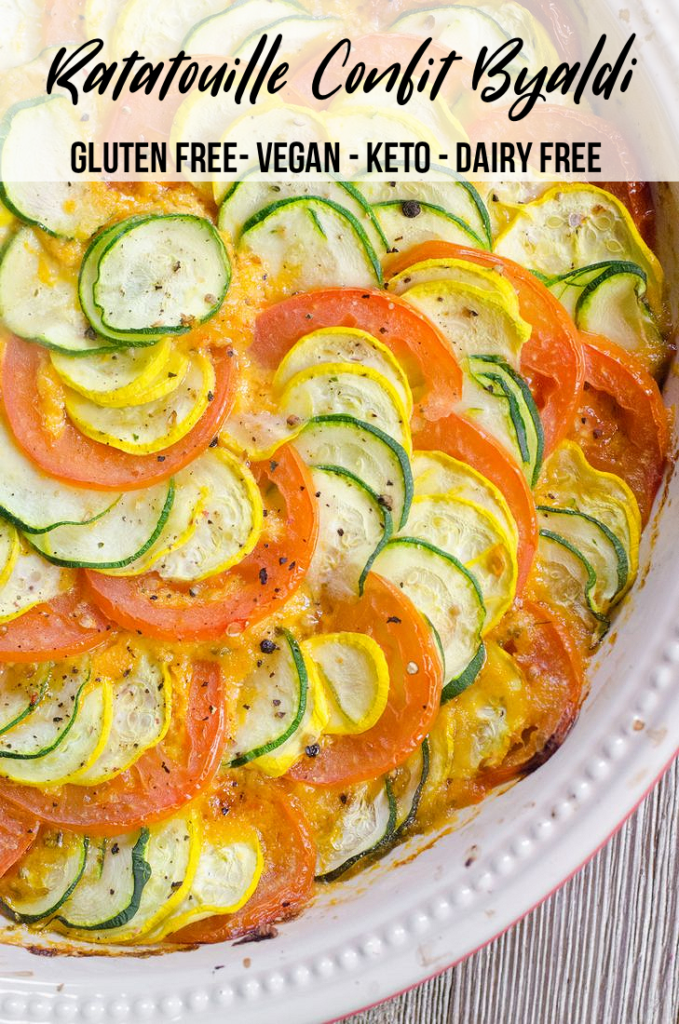 *This post is sponsored by healthlabs.com. All opinions are my own along with this recipe.*