This post may contain affiliate links. Please read my privacy policy.
Obi-Wan Kenobi will release Friday and what better than to have a Tatooine Sunset while watching the release. Tatooine sunset is loaded with strawberries and melon with lemonade and tea.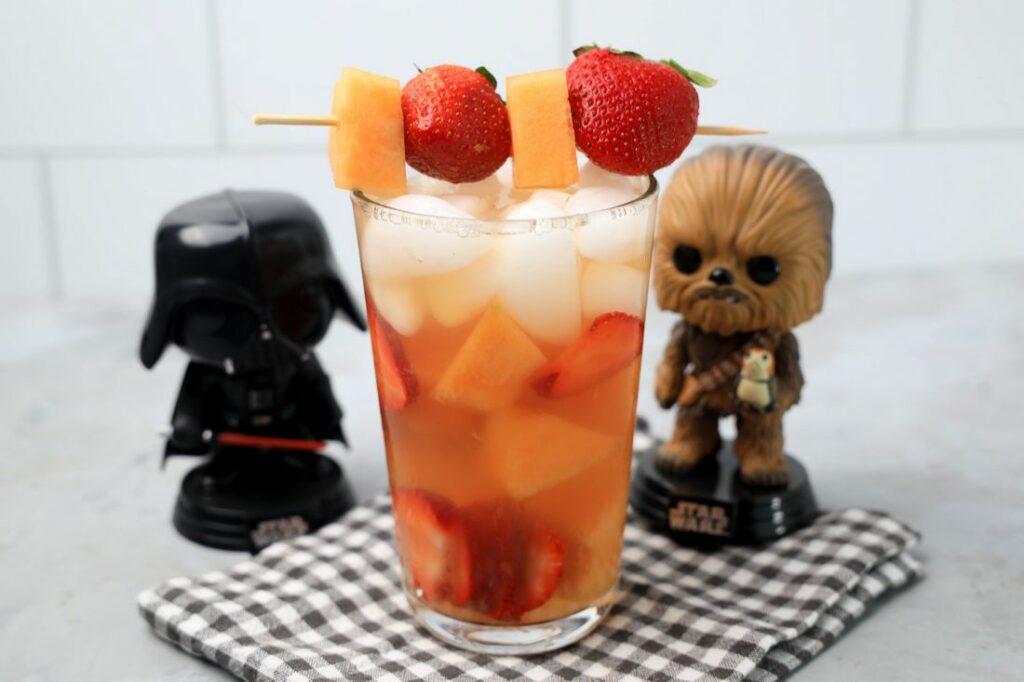 Tatooine Sunset is a drink made with fruit and tea. The warm brown-colored drink was suitable for human consumption and named after the sunsets of the planet Tatooine.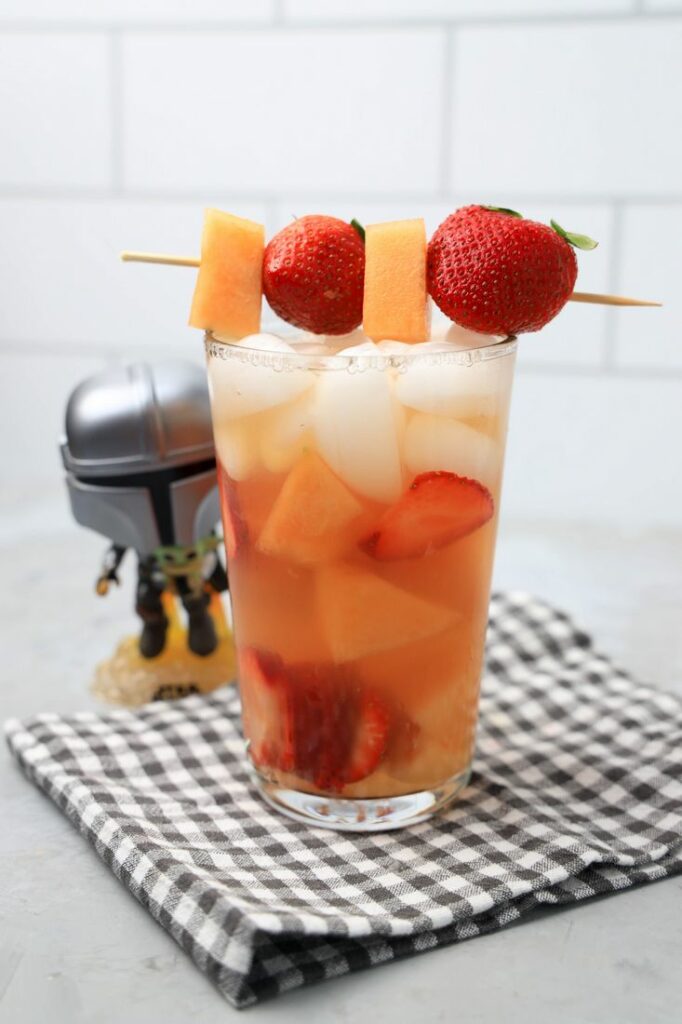 Tatooine Sunset is one of the top six drinks served at Chalmun's Spaceport Cantina. This is in the city of Mos Eisley on Tatooine. This makes it perfect for the premiere of Obi-Wan Kenobi.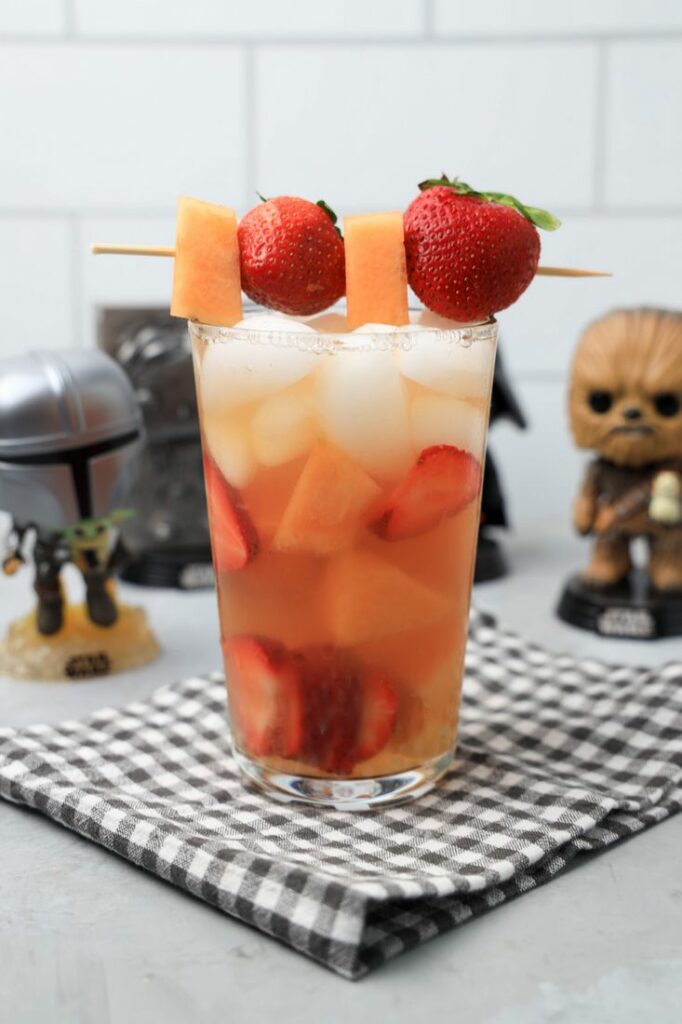 My assumption is that we will see the episodes start out on Tatooine. Obi-Wan Kenobi is set before A New Hope. But after Revenge of the Sith. This drink reminds me of the sunsets in the movie.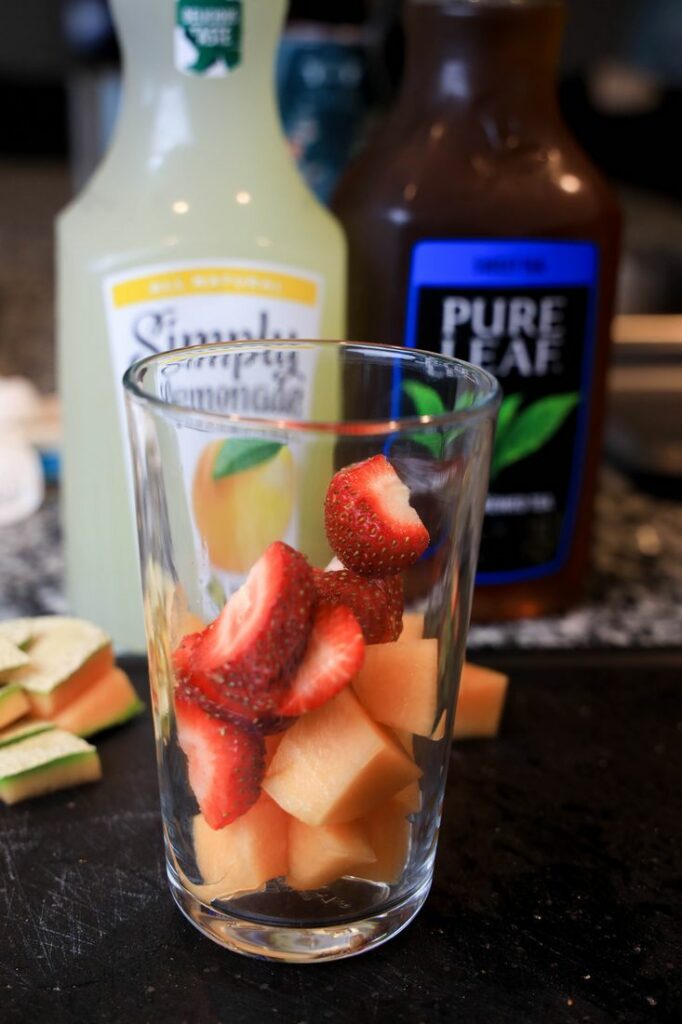 Start with fresh strawberries and cantaloupe. I diced and slice the berries and melon then add the fruit to the glass.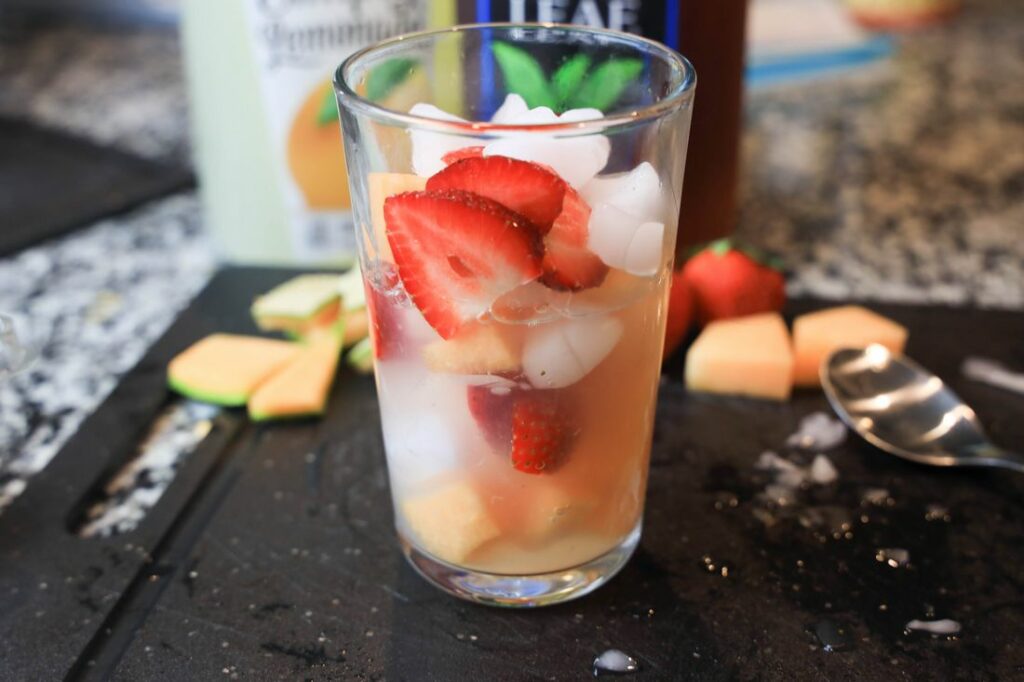 Adding bourbon or rum
Mix in some ice with the fruit. Pour half way with lemonade and the other half with sweet tea. If you would like to add alcohol add in one ounce of either rum or bourbon. Please remember to drink responsibly.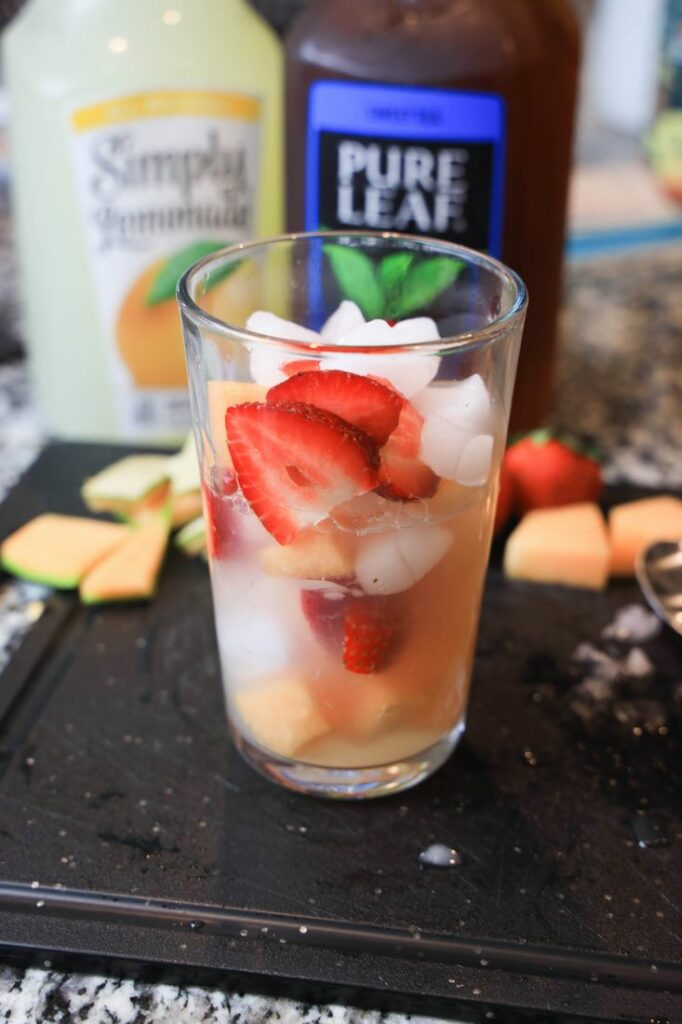 I love this drink because it's easy to make. Full of flavor with the melon and strawberries. Great to drink while watching Revenge of the Sith to catch up before Obi-Wan Kenobi drops tomorrow.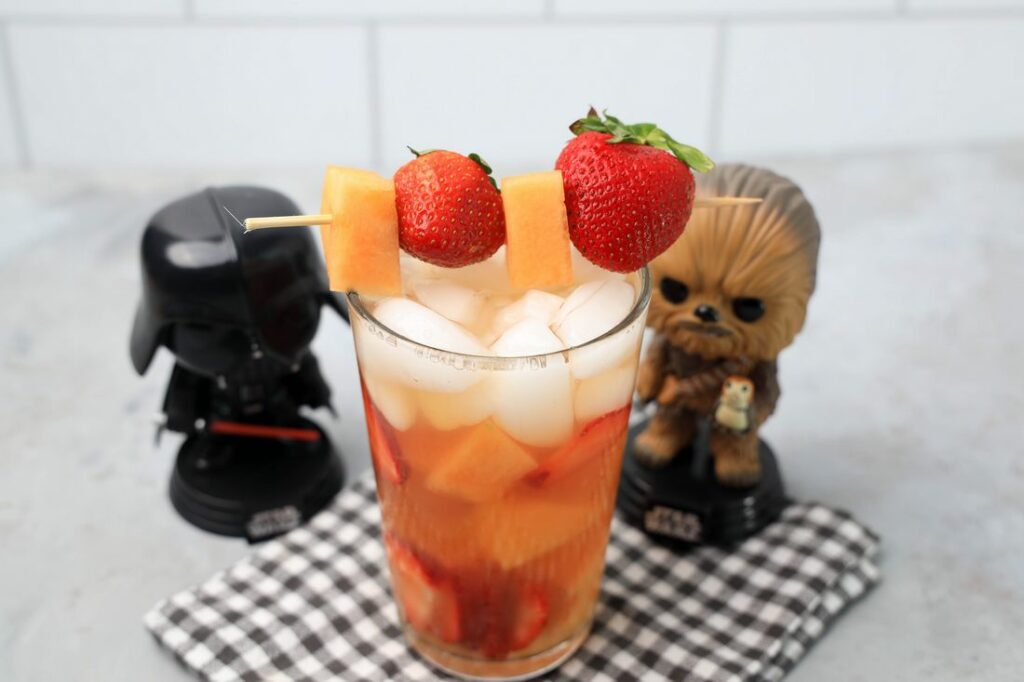 Obi-Wan Kenobi premieres May 27th, 2022 on Disney Plus. The show will have two episodes for the premiere. I plan to make dinner and a Tatooine Sunset.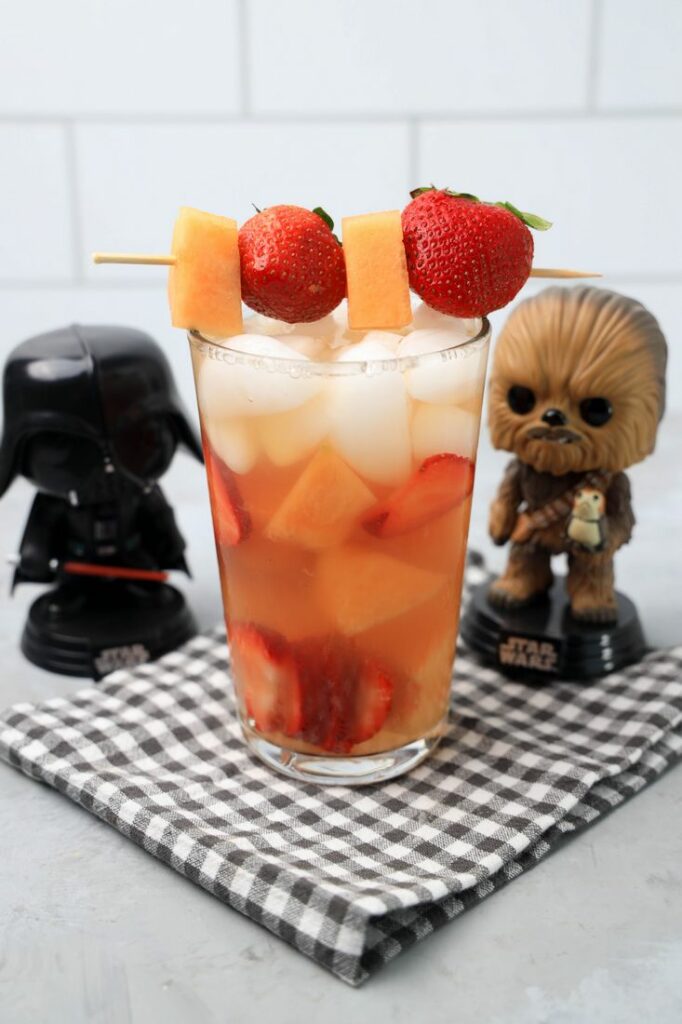 To enjoy while watching the premiere. Do you plan to watch the premiere of Obi- Wan Kenobi? I definitely cannot wait to see it.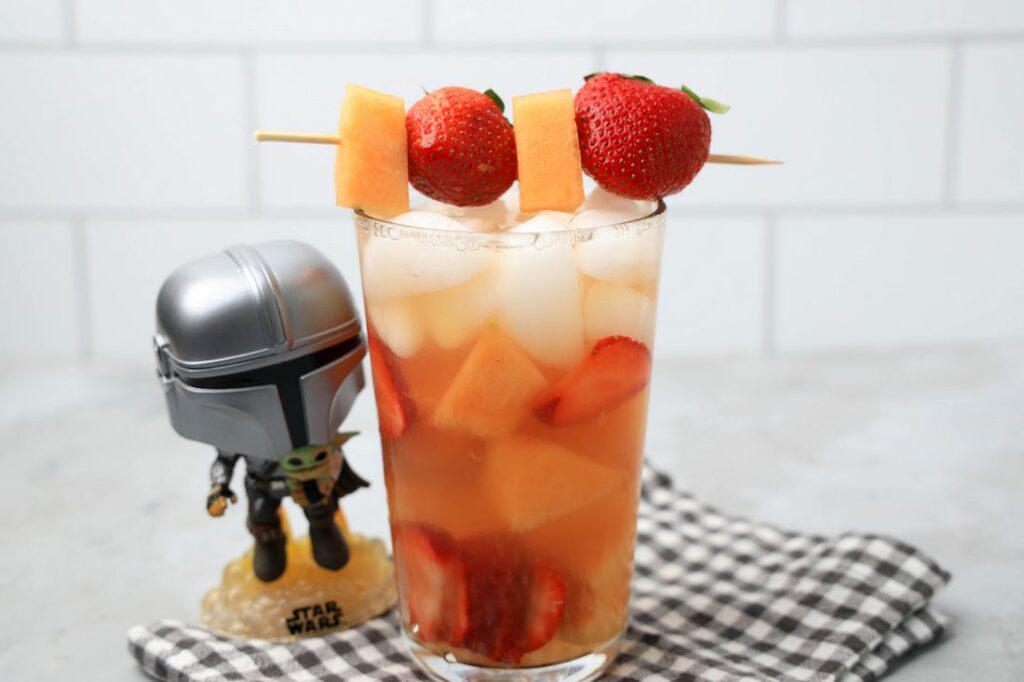 Mandalorian 3 will release in February. Andor is to release in August. I'm excited for all things Star Wars. What are you excited to see with the upcoming shows?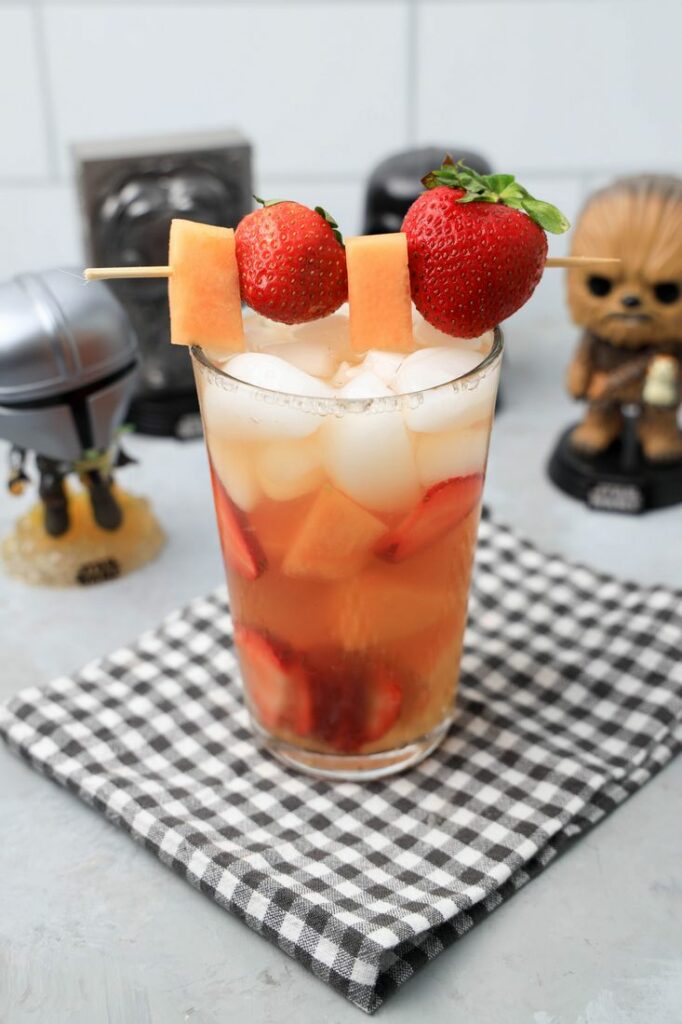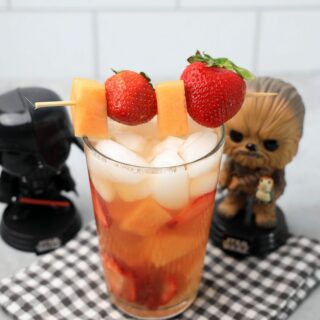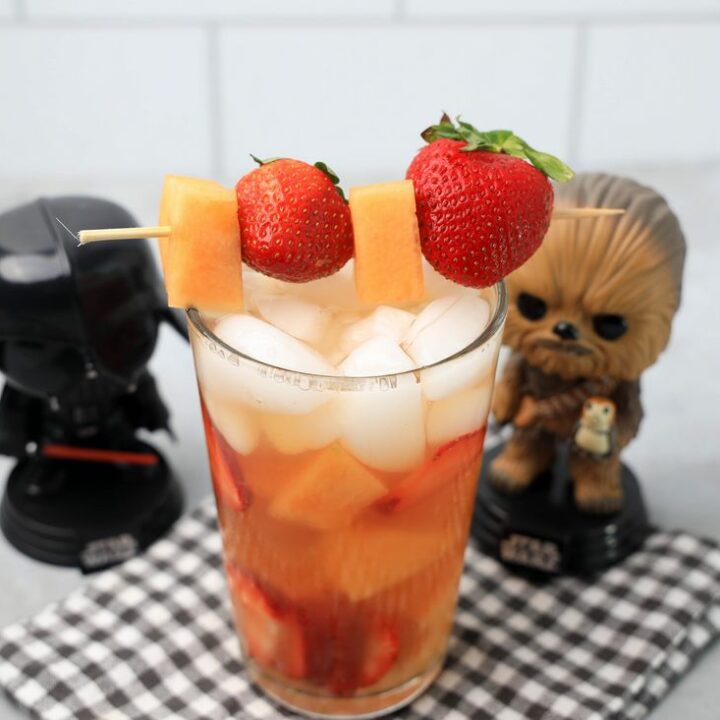 Tatooine Sunset
Tatoonie sunset is loaded with cantaloupe and sliced strawberries.
Ingredients
6

strawberries

6

pieces

sliced cantaloupe

1

cup

lemonade

1 1/2

cups

sweet tea
Instructions
Place ice, sliced strawberries, and diced cantaloupe into a glass.

Pour in lemonade and tea. Give it a good stir.

Serve topped with cantaloupe and strawberries.
Pin Tatooine Sunset