This post may contain affiliate links. Please read my privacy policy.
Seattle is known for it's legendary music scene. From Nirvana to Pearl Jam some greats have risen from the rainy city. Without a doubt Seattle would have a music museum that showcases that. That museum is called the Museum of Pop Seattle also known as MPop.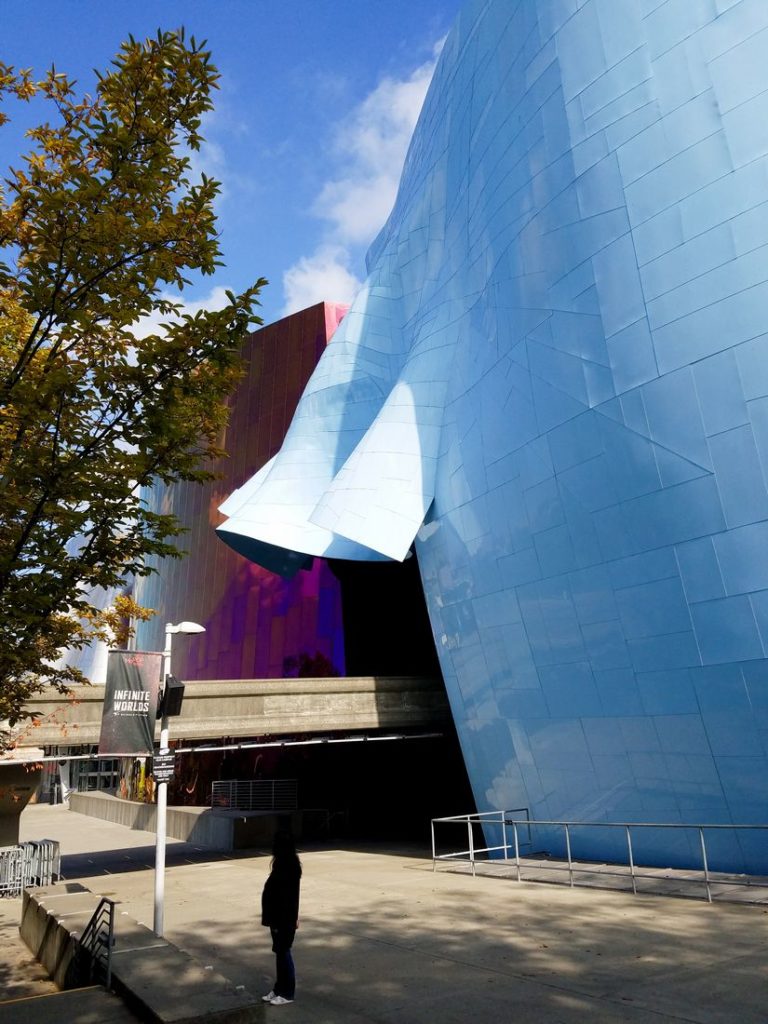 Museum of Pop Seattle has a huge room of nothing but Pearl Jam. A smaller room that features some Nirvana. We were actually surprised how small the Nirvana section was. Additionally, there is a small room with artifacts from Jimmy Hendrix that was pretty interesting to both my husband and I.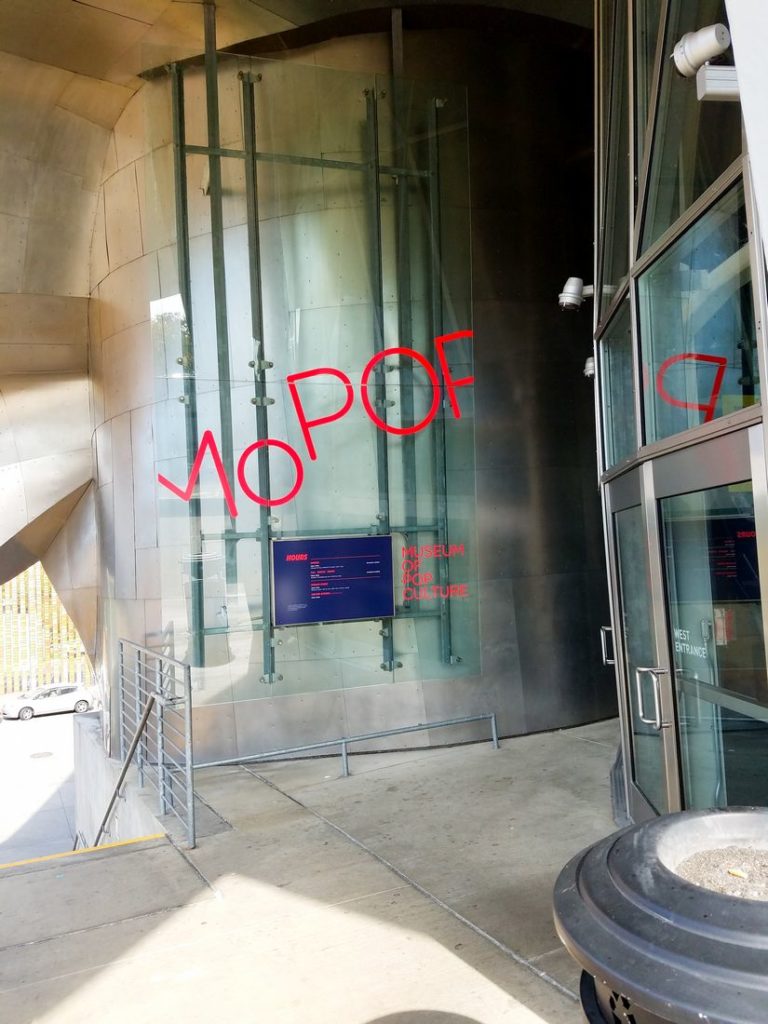 The next section of the MPop features artifacts and collective items from Fantasy, Horror, and Sci Fiction. Hence, the fantasy section was quite a trip. Featuring weapons from Lord Of the Rings and Smog from the Hobbit this area was priceless to me. As fan of both the movies and the books it was interesting to see.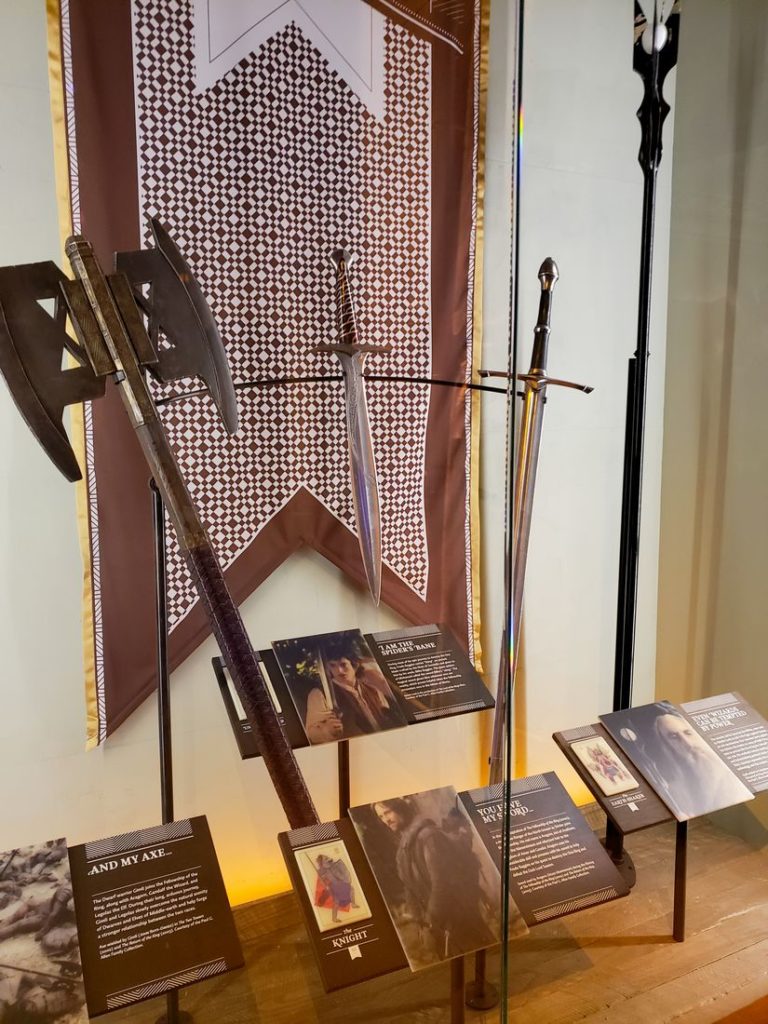 On the horror level of the museum one can find the heads from The Walking Dead in an aquarium. Additionally, hanging corpses along with wicked art like you can see in the picture below. Many of the artifacts are from movies that span several decades.
The Marvel Experience
The top level was reserved for the Marvel Experience that was there for a time while we were in Seattle. Hence, if my son who loves comics could have seen this part of the museum it would have been a killer experience. Therefore, the Marvel Experience has to be hands down the best part of the MPop in my opinion.
Furthermore, MPop has a restaurant and shop where you can find some pretty cool records. By the guitar artwork there is a arcade room but we really weren't interested in it and didn't go in.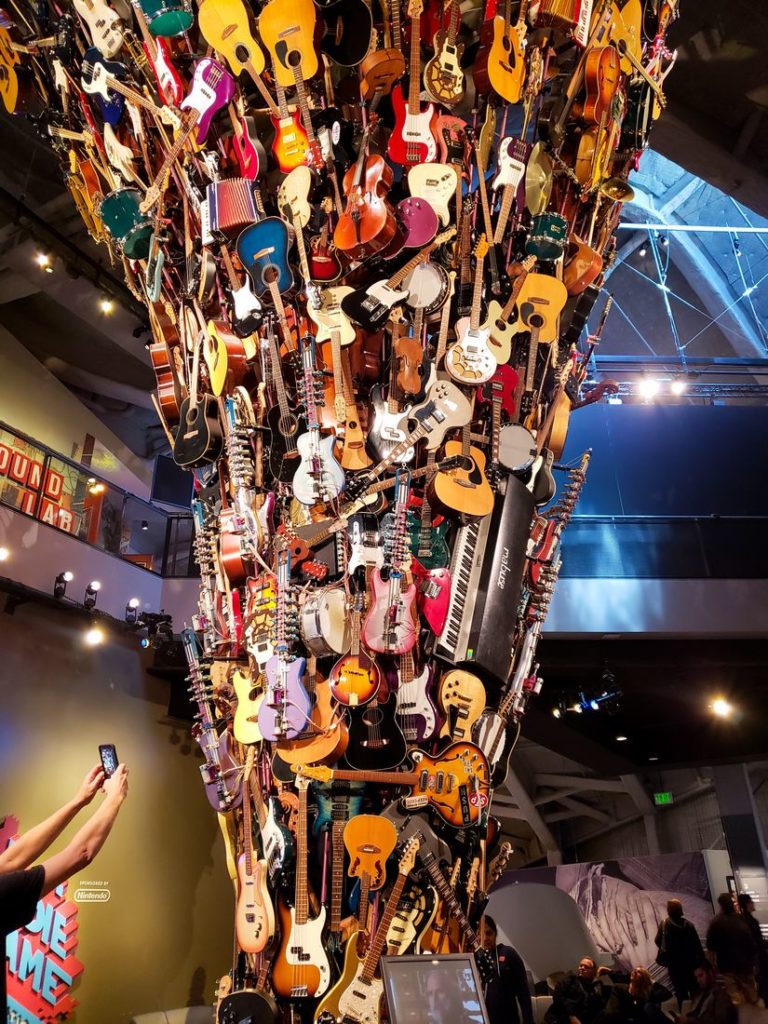 The Museum Of Pop was definitely a different museum than I have visited in the past. Honestly, if your into pop culture and music this museum should be on your list. By the way, the guitar pictured are replica's of famous guitars that certain musicians played.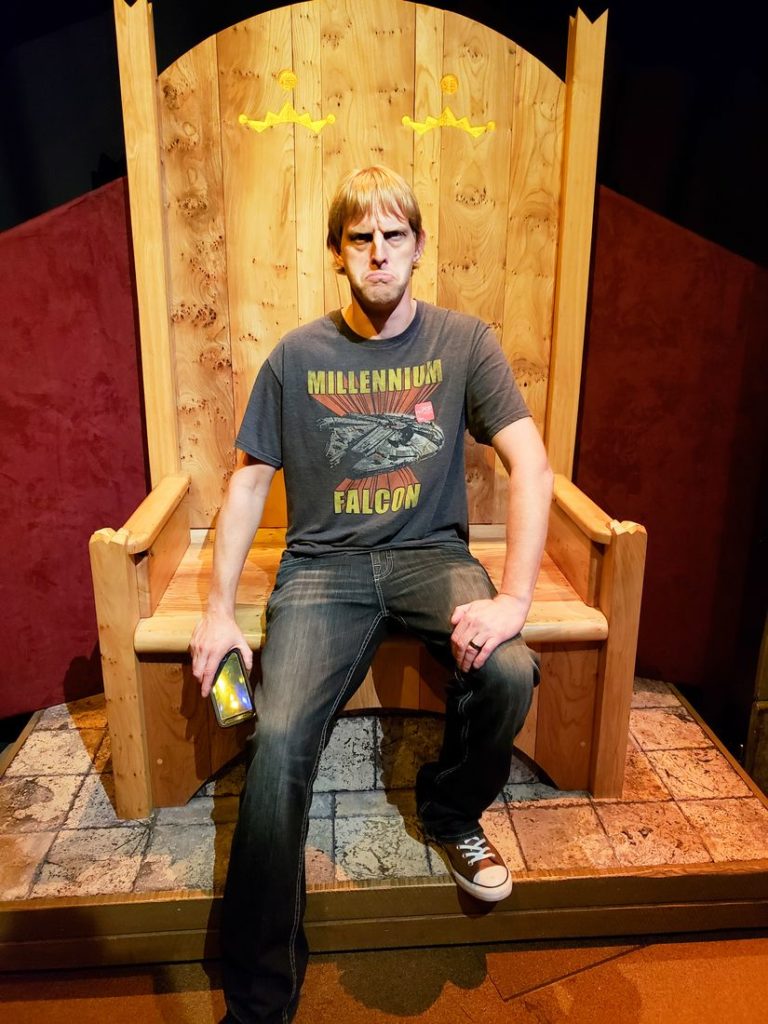 Additionally, through out the museum there is plenty of spots to stop and take selfies and fun shots of each other. The king's chair was a must for us. Hence, he said "You can't smile. You are king." Too funny because I love his his frown here. This will take it's place under my favorite travel pictures.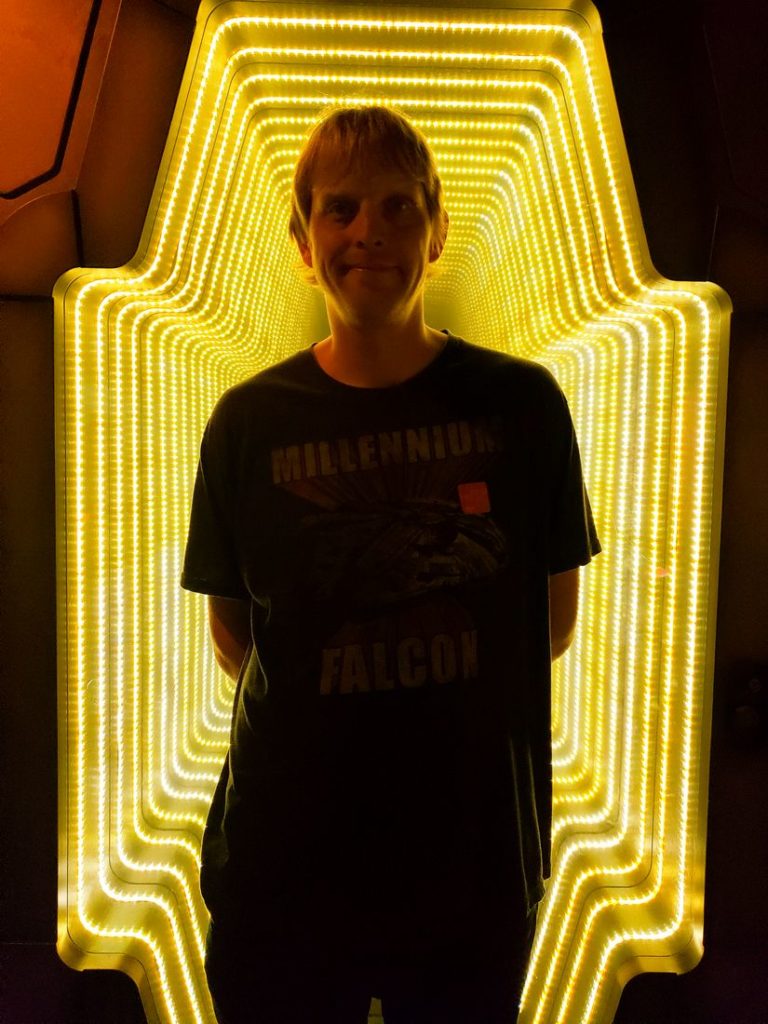 If your traveling to Seattle add the Museum of Pop to your list along with a ride on the monorail. The monorail will transport you to the Space Needle and Museum of Pop. Additionally, the monorail has a history of it's own!
Pin Me: