This post may contain affiliate links. Please read my privacy policy.
When making a nice summer drink to sit outside with then it has to be peaches. Peaches are in season in the summer. Peaches are great in desserts but better in summer drinks like this Peach Bourbon Slush. How refreshing would this drink be poolside.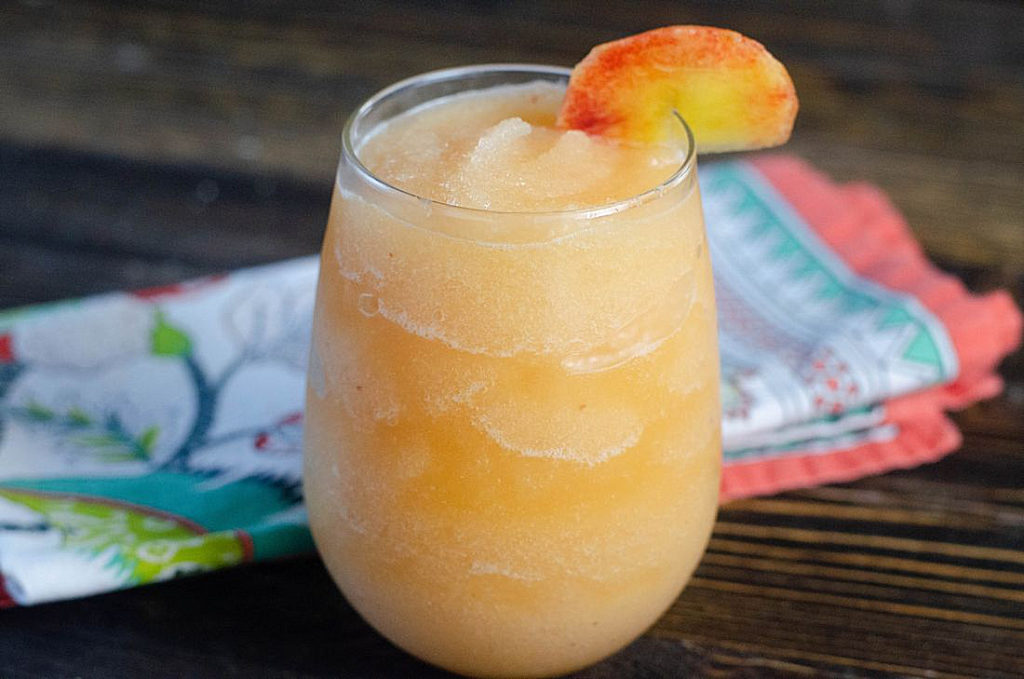 This boozy slush will be one to serve up with all the friends. The recipe is for just 2 drinks but can easily be doubled to make 4 or more drinks. While great for the summer peach season the peaches can also be frozen to make in the off season months.
The bourbon paired with the peaches isn't just good at barbecue but also fantastic in a slush alcoholic drink like this. If you have any kids around just remove the bourbon for them for a nice peach mocktail. With just five ingredients this cocktail is so simple to make.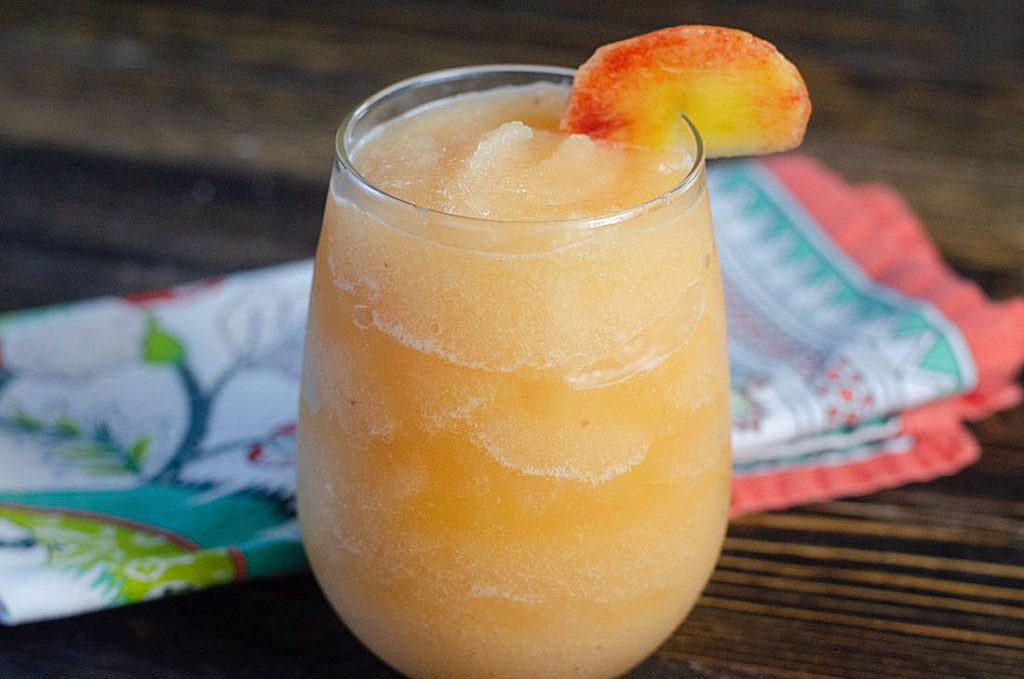 Peaches & Bourbon- Simple Ingredients
Fresh peaches, bourbon, ice, water, and vanilla simple syrup make this cocktail refreshingly easy. Simply add all of the ingredients to a blender and blend until smooth. It literally takes less than 5 minutes. The flavor is a perfect balance of bourbon and peaches, so if you like those two things then you'll love this drink!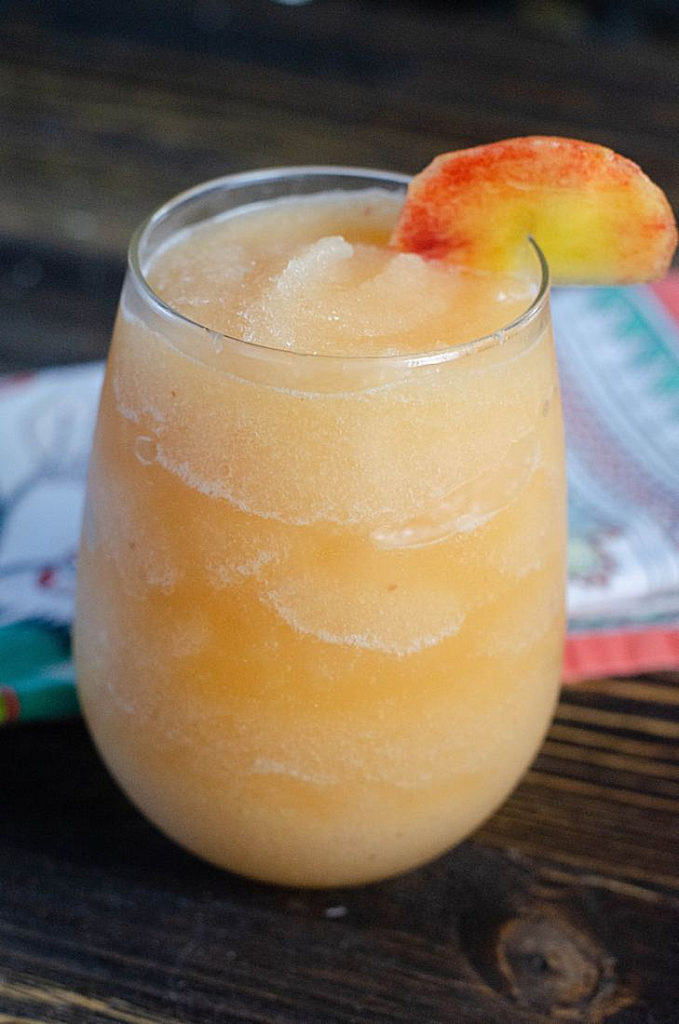 This Peach Bourbon Slush can be whipped up for a party with friends, girl's night in, or on a hot summer day by the pool. Stock up on peaches while in season and freeze them to use with cranberries to make a wild slush in the fall season. Or this vinegar peach slaw with your barbecue.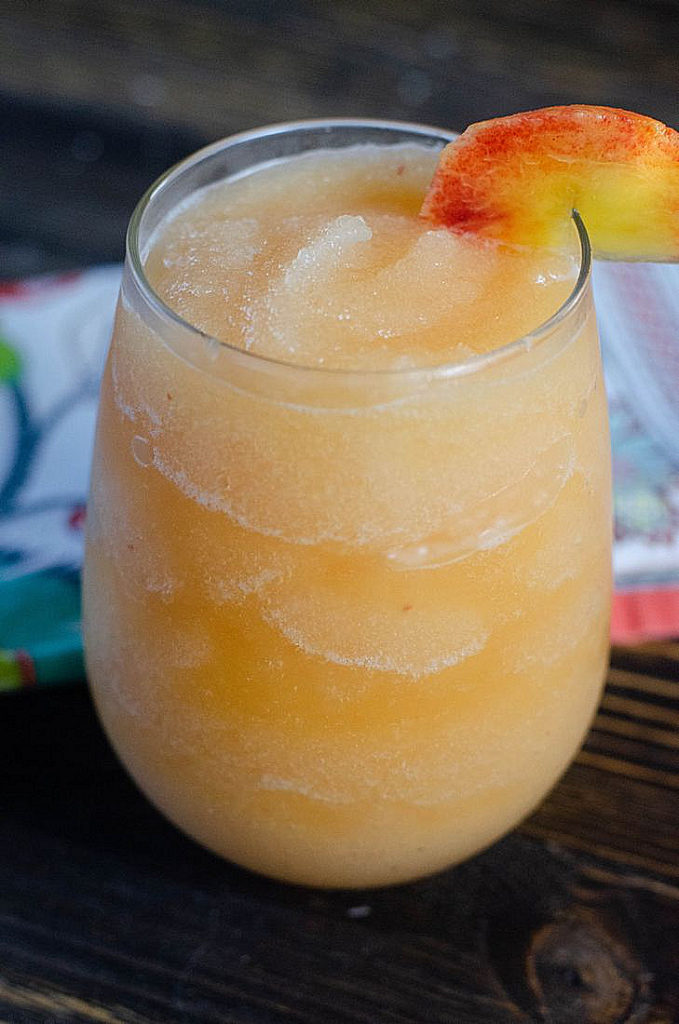 That's what I love so much about summer is that cocktail season. The heat in the 100's just warrants a nice summery cocktail with a barbecue dinner outside by the pool. Serve it with fresh slices of peaches for extra pretty garnish. Use any peach you like but we love white peaches for our slush. If your into peach cocktails try this too.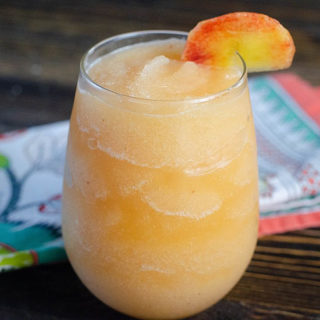 Peach Bourbon Slush
Slush made with smokey bourbon and sweet peaches.
Ingredients
3

cups

ice

3

ounces

bourbon; of choice

2

peaches; peeled and diced

1/2

cup

water

2

tablespoons

vanilla simple syrup
Instructions
Peel and cut peaches away from the seed. 

Add ice, peaches, water, and bourbon to a blender. Blend.

Add simple syrup and blend more. If your mixture is too runny add more ice.

Serve topped with a slice of fresh peach.
Pin Me: