This post may contain affiliate links. Please read my privacy policy.
A nice summer drink to sit outside with is this Peach Bourbon Smash. Peaches are in season in the summer. What better to pair peaches with than a nice bourbon. Just think how refreshing this smash would be poolside.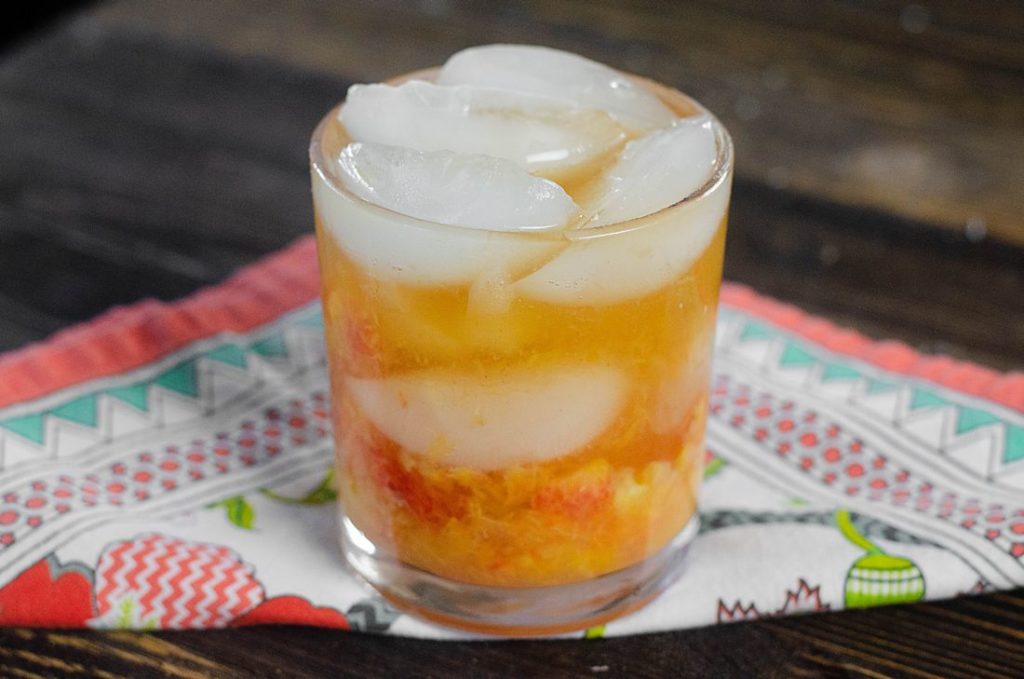 The recipe is for just two smash cocktails however, it can easily be doubled or tripled. If your outside of summer and would like to have this drink frozen peaches can be lightly thawed and smashed. This would replace the fresh peaches in the mixed drink.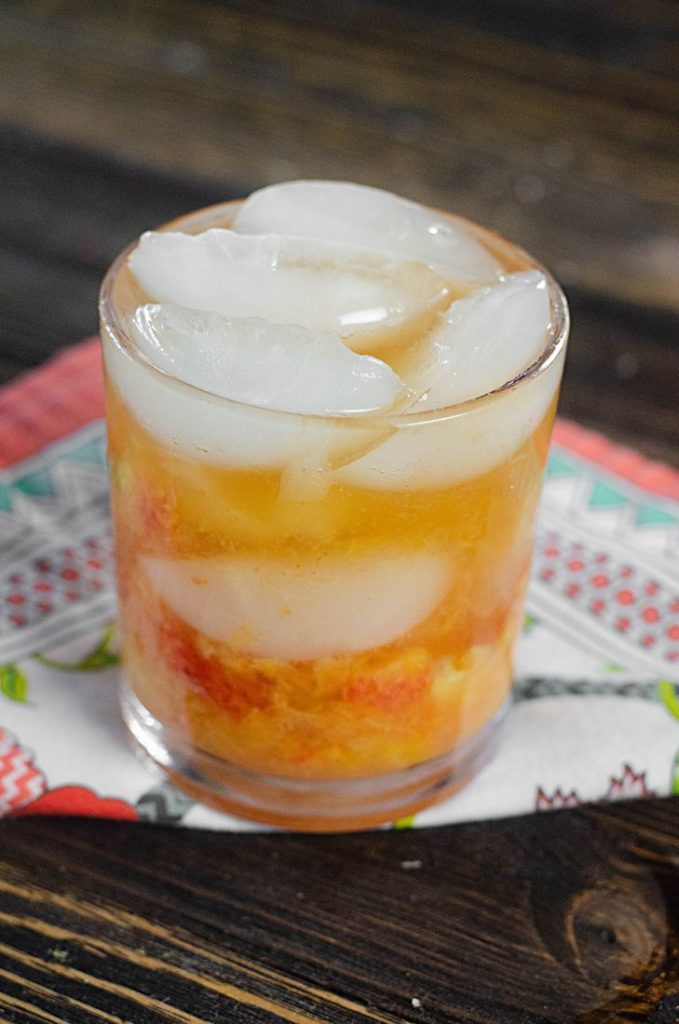 With just a few ingredients this cocktail is simple to make. To make a mocktail just remove the bourbon. It's still a nice summer drink without the bourbon in it. I use a muddler to smash the peaches. I just love the bamboo ones.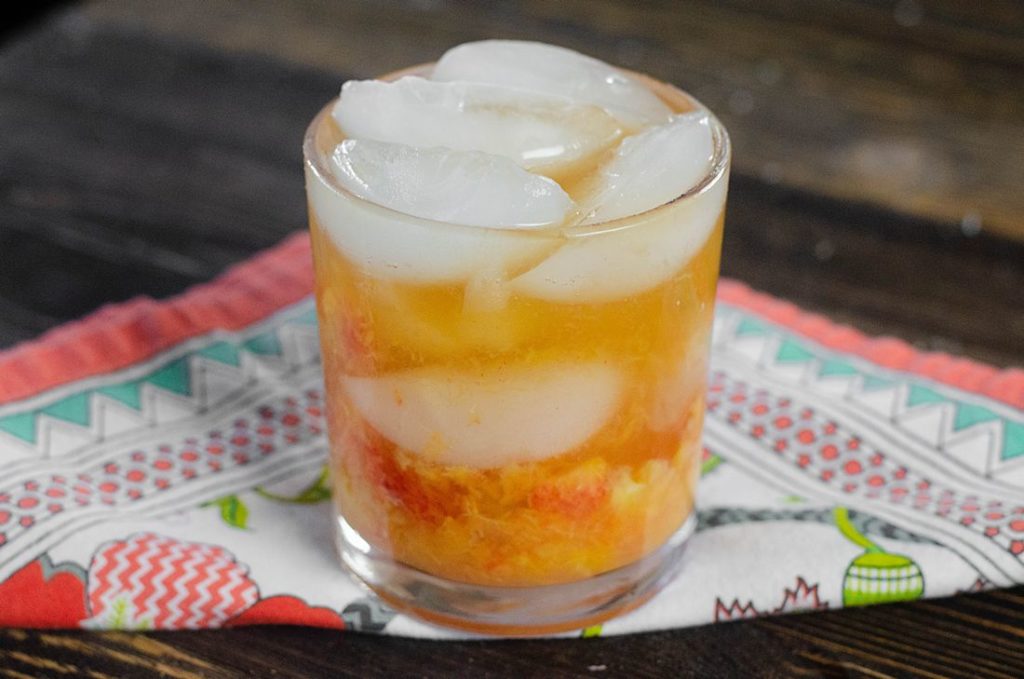 Fresh Peaches and Bourbon
Fresh peaches, bourbon, sparkling water, and vanilla simple syrup make this cocktail refreshingly easy. Simply smash the peach in the glass then add simple syrup, ice, and sparkling water. It literally takes less than 5 minutes. The flavor is a perfect balance of bourbon and peaches, so if you like those two things then you'll love this drink.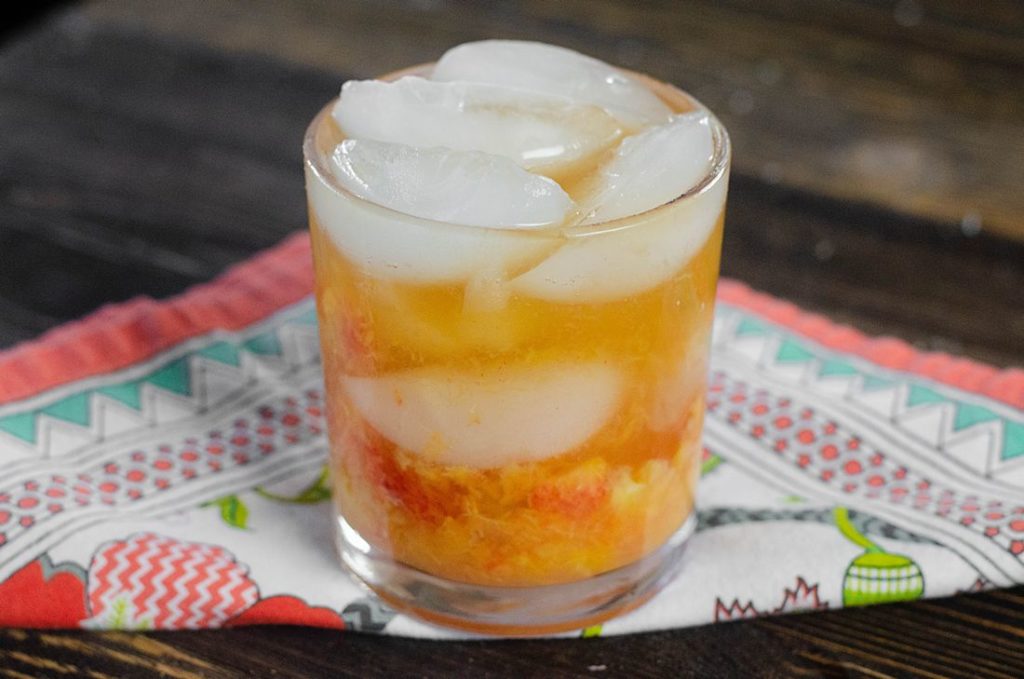 If you love peaches and it's super hot outside you could also try our Peach Bourbon Slush. Stock up on peaches in this season and freeze them. Use the frozen peaches for different cocktails in the fall. Peaches and cranberries go well together. Also, peaches and apple for a light, refreshing cocktail.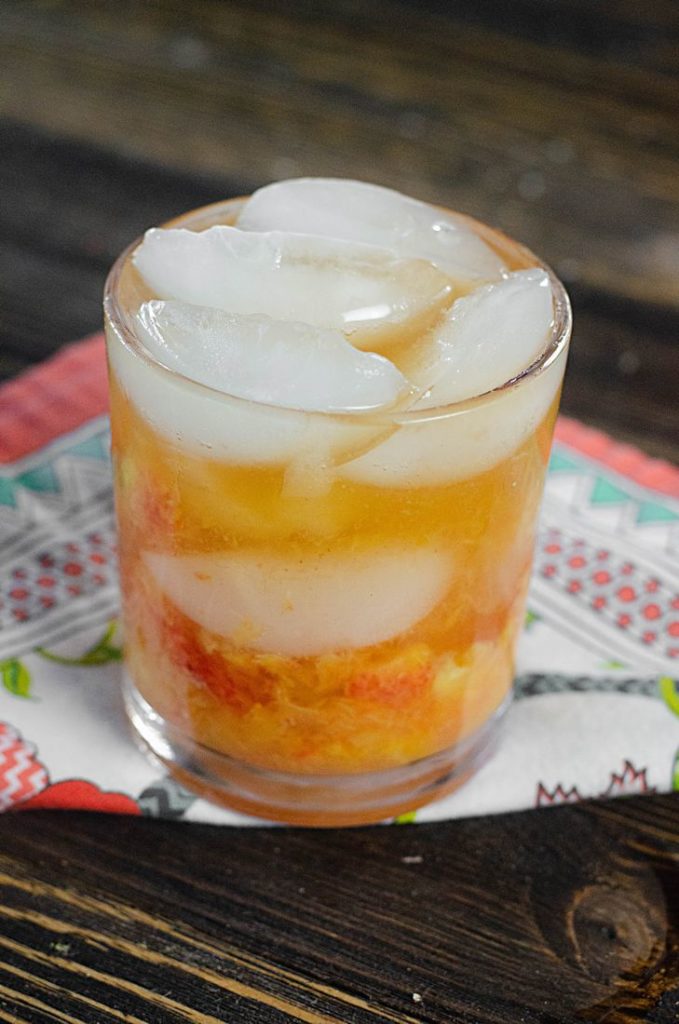 Even gentleman will like this cocktail. Serve it up at a pool side gathering or just with dinner along side some good barbecue ribs. Rustic and simple this peach bourbon smash is a great combination to pair with dinner especially a steak.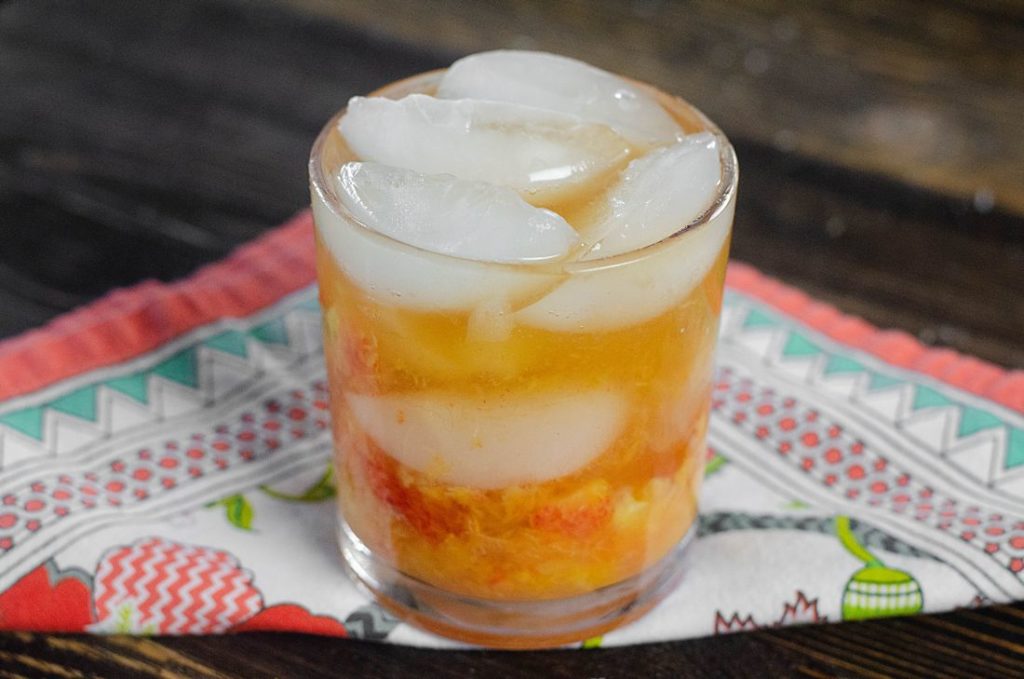 We like to have this paired with bacon parmesan salad and some ribs. Simple summery dinner along side the pool. Chill the peaches in advance for a better flavor. Drink and enjoy responsibly.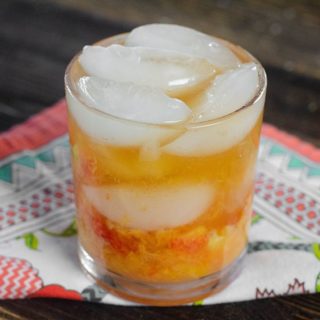 Peach Bourbon Smash
Bourbon and fresh peaches in this smash of a drink.
Ingredients
2

fresh peaches; sliced

4

ounces

bourbon; of choice. We like Witherspoon's

4

ounces

sparkling water

2

teaspoon

vanilla syrup
Instructions
In a shaker muddle the peaches. Add ice, vanilla, and bourbon. Shake well and add to glass.

Top off with sparkling water.
Pin Me: