Instant Pot Guinness Beef Stew
This post may contain affiliate links. Please read my privacy policy.
This is not a traditional lamb stew but a simple instant pot Guinness beef stew. It throws an ode to the famous Irish beer with a yummy stew that we do not claim to be authentic. This stew is just fun to make for the upcoming St. Patrick's Day.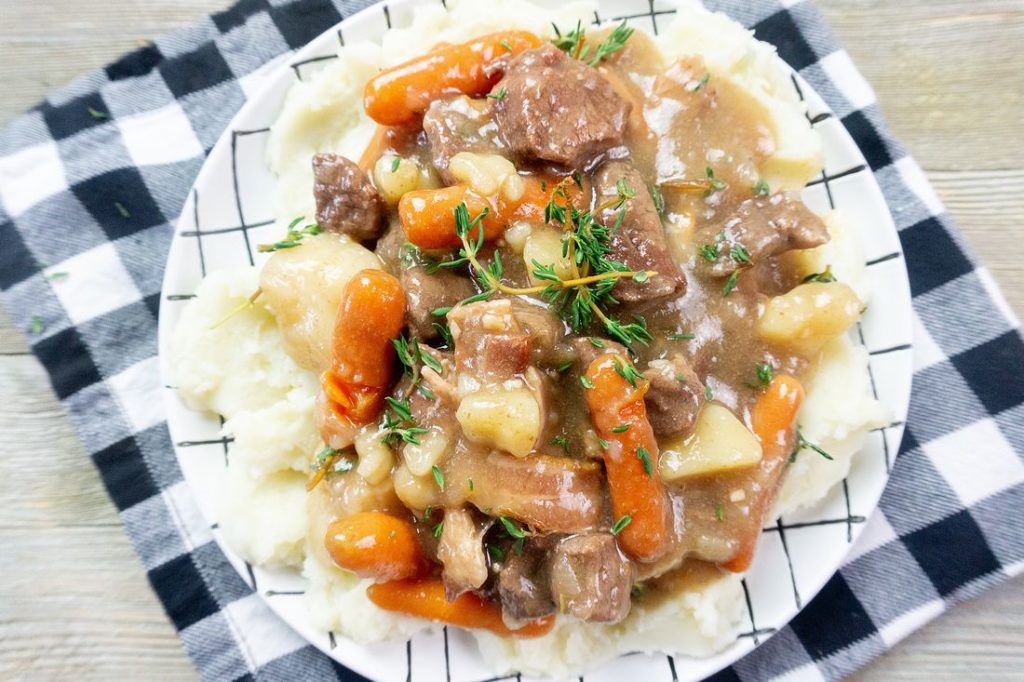 I love the flavors of the beef and bacon in this stew. The best way to serve this is topped over mashed potatoes. Mashed potatoes can also be made in the instant pot. I have two pots so I make stew in one and the potatoes in another.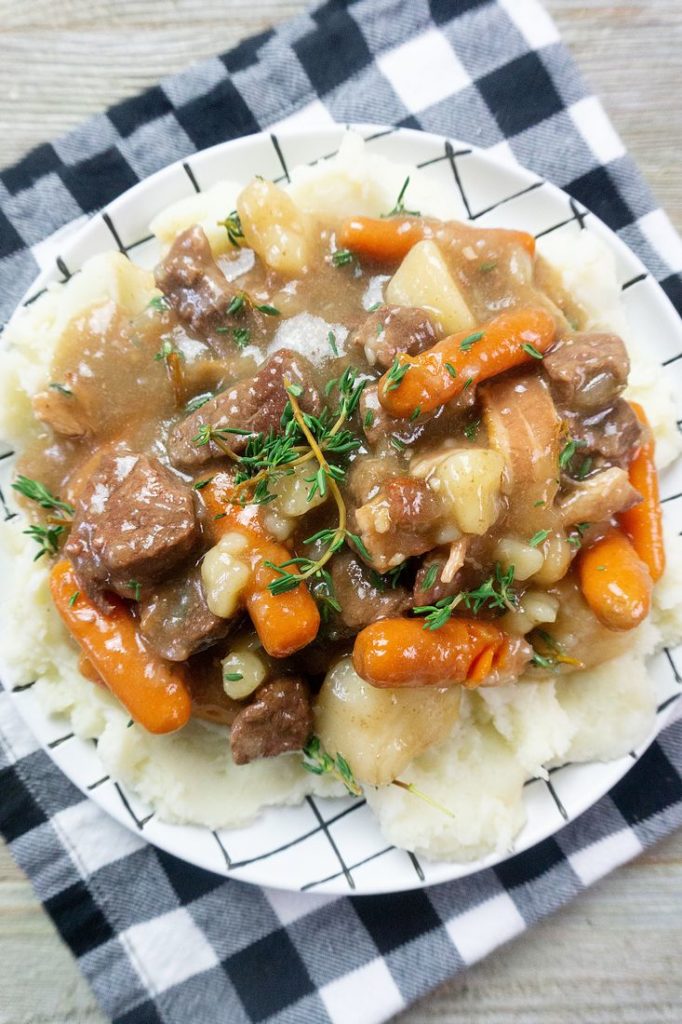 No Burn Error:
In order to not get a burn error when making this stew. Be sure to deglaze after cooking the bacon. I do this by adding some beef broth to the pot and use a wooded spoon to scrap all the bits from the bottom.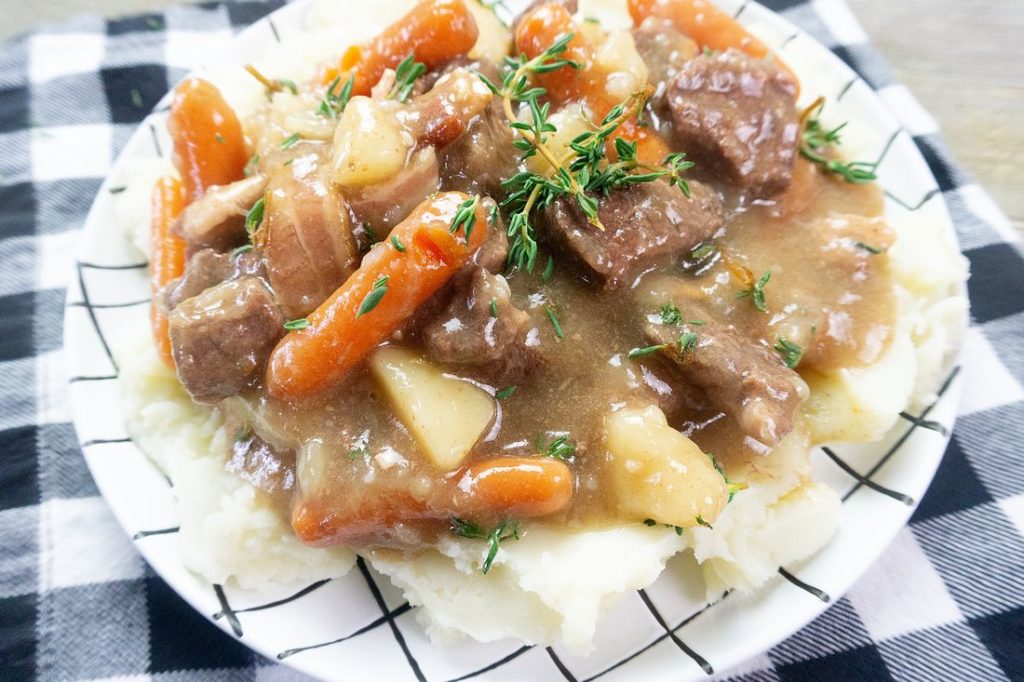 If you like to watch step by step then check out the video below. It will show you the steps on how to make instant pot Guinness beef stew. This really is a fun recipe to make for St. Patrick's Day.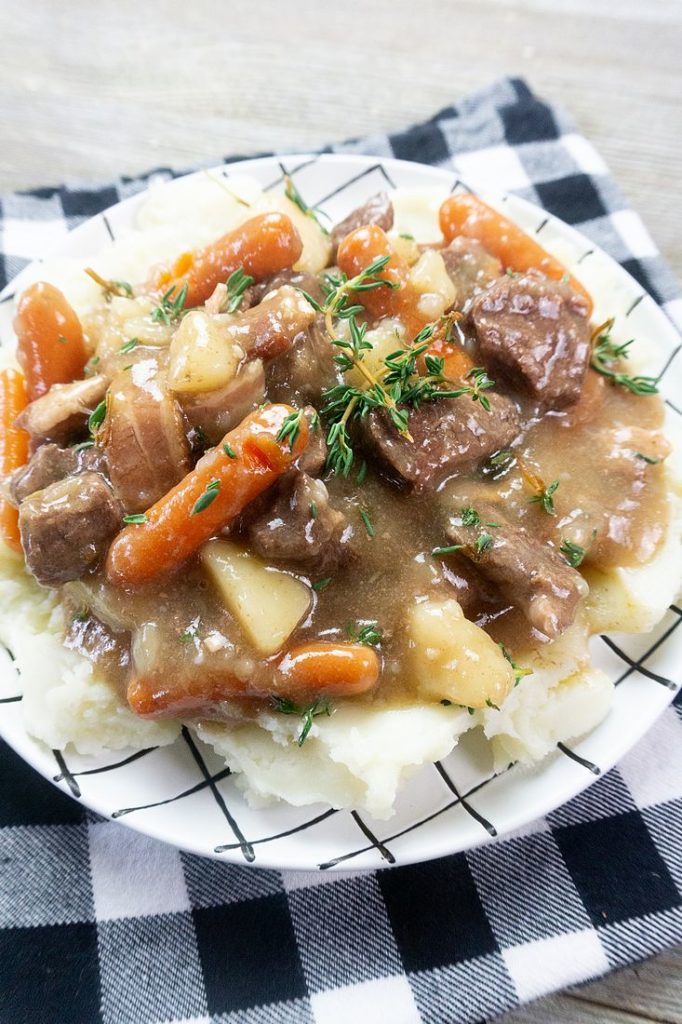 This is a good stew to make on a cold winter night. Some stews are simple but this one is a little more complex. It layers on the flavors for the beer, the bacon, and the herbs. I make sure to use fresh herbs so they come through better.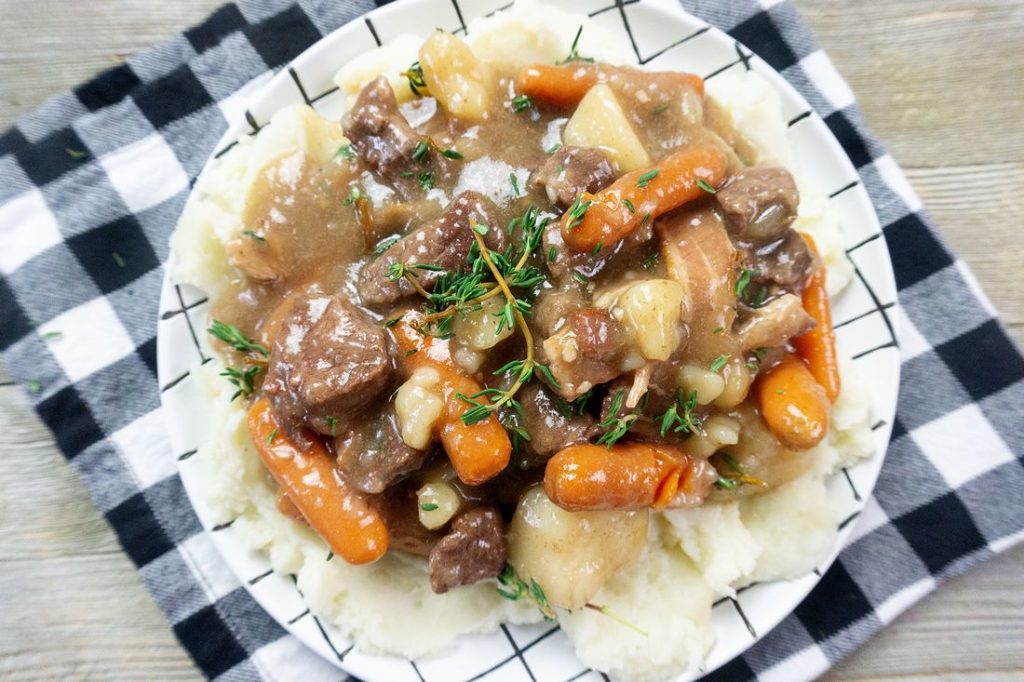 Baby Carrots or Chopped Carrots
I use baby carrots for the ease and I notice they hold up well being put in for the longer cook times to match the meat. If you do use chopped carrots I suggest using them from a whole carrot. Peel and cut into quarters.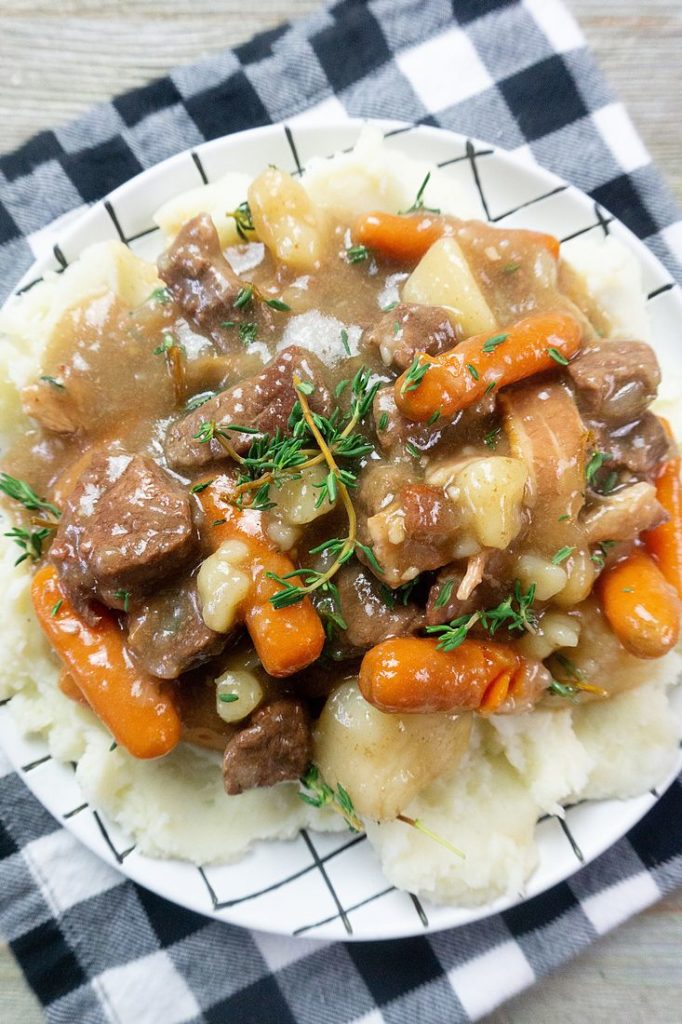 I just love making soups and stews in the instant pot especially this one that is gluten free. Below is a few more soups and stews to try with your instant pot. Instant pot recipes are so simple and make cooking that much easier.
Instant Pot Soups and Stews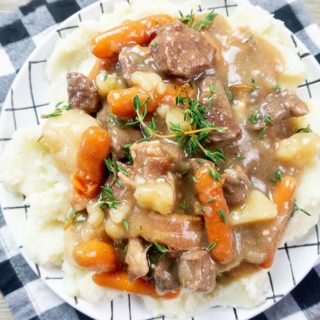 Instant Pot Guinness Beef Stew
Stew beef with Guinness beer and bacon.
Ingredients
2

lbs

stew beef

5

red potatoes; peeled and diced

2

cups

baby carrots

5

slices

hickory smoked thick cut bacon

1

white onion; diced

1 – 32

oz

beef broth

2

bay leaves; fresh

2

sprigs of thyme; fresh

2

tablespoons

minced garlic

1

cup

Guinness extra stout beer

1

teaspoon

salt

1

teaspoon

black pepper

3

tablespoons

cornstarch

maybe more – see notes

Water
Instructions
Place diced bacon into the instant pot and turn on sauté mode. Cook bacon until crispy. If it starts to stick use a little beef broth to deglaze. Add in white onion and stir well. Add in a little beef broth and deglaze. 

Add in stew beef and garlic. Cook until lightly brown on the outside of the meat. Turn off sauté mode. Add in carrots and diced and peeled potatoes. Pour in one cup of Guinness and the remaining beef broth. If this does not cover your vegetables and meat then add water to just barely cover the vegetables and meat. Add in thyme and bay leaves. Add in salt and pepper. Stir well. 

Place the lid onto the instant pot. Set the valve to the sealed position. Press the pressure cook button or manual and set timer to 25 minutes. Once the instant pot stops counting release pressure. (no this will not make the meat tough by quick release' it will be super tender)

Turn off instant pot and turn on sauté mode. Add in cornstarch slurry (this is 3 tablespoons cornstarch whisked well with 3 tablespoons or so of water). Stir well and as it comes to a boil it will start to thicken the sauce around the stew. If it's still not thick enough you can add a little more slurry. Remember once you turn off sauté mode and let it cool some it will thicken even more just like a gravy.  

Serve over mashed potatoes and topped with fresh thyme.
Notes
The amount of cornstarch slurry can vary depending on how much broth you end up with in the end. So you may need to make more slurry and add it. Just be careful so you don't over thicken since once it cools down it does thicken more much like gravy.
Pin Instant Pot Guinness Beef Stew