Gluten Free Fettuccine Alfredo
This post may contain affiliate links. Please read my privacy policy.
Gluten Free Fettuccine Alfredo is a simple pasta dish that is divine in the flavors of parmesan cheeses. Depending on what parmesan or pecorino romano cheese used the flavors can be so complex. Top off with a bit of thyme!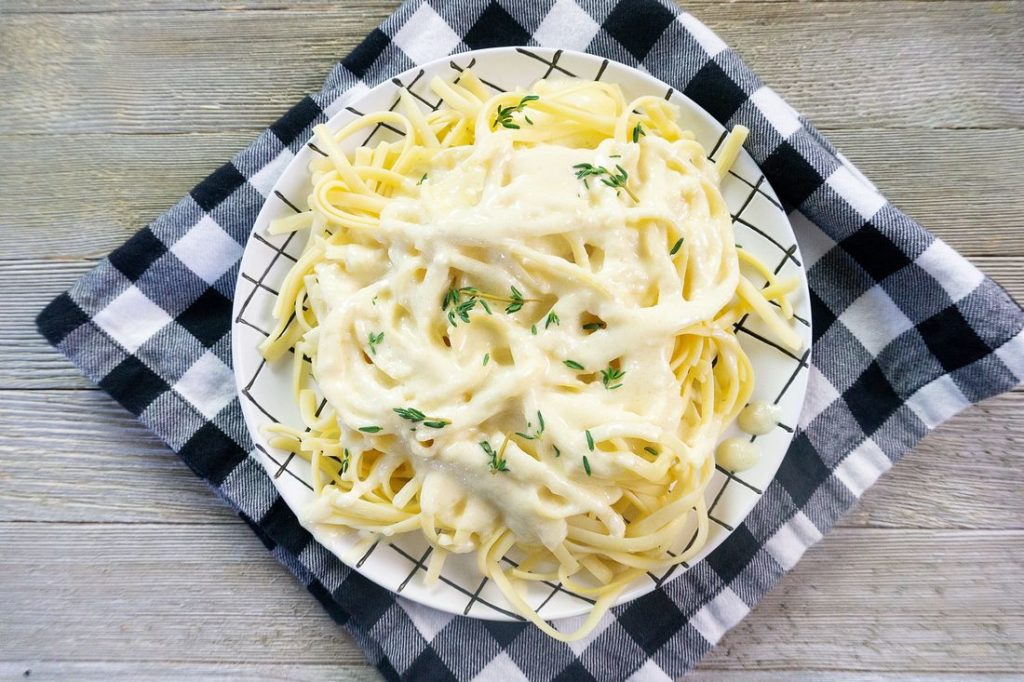 One of the cheeses we love to use for this alfredo dish is a Locatelli cheese. The Locatelli family began producing Pecorino Romano over 500 years ago in the Lazio region of Italy. It's one of the best romano cheeses you can buy.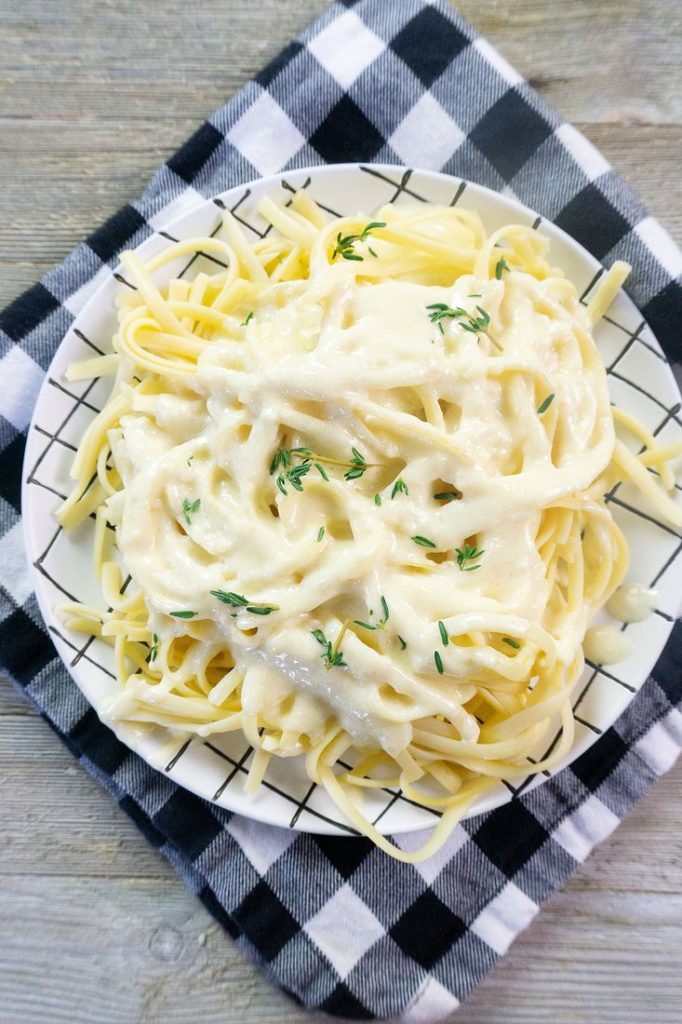 We buy our Locatelli locally at Central Market. Does the cheese you use make a different in taste? Yes, definitely it can make a world of difference. Honestly, I used good parmesan cheese when I can.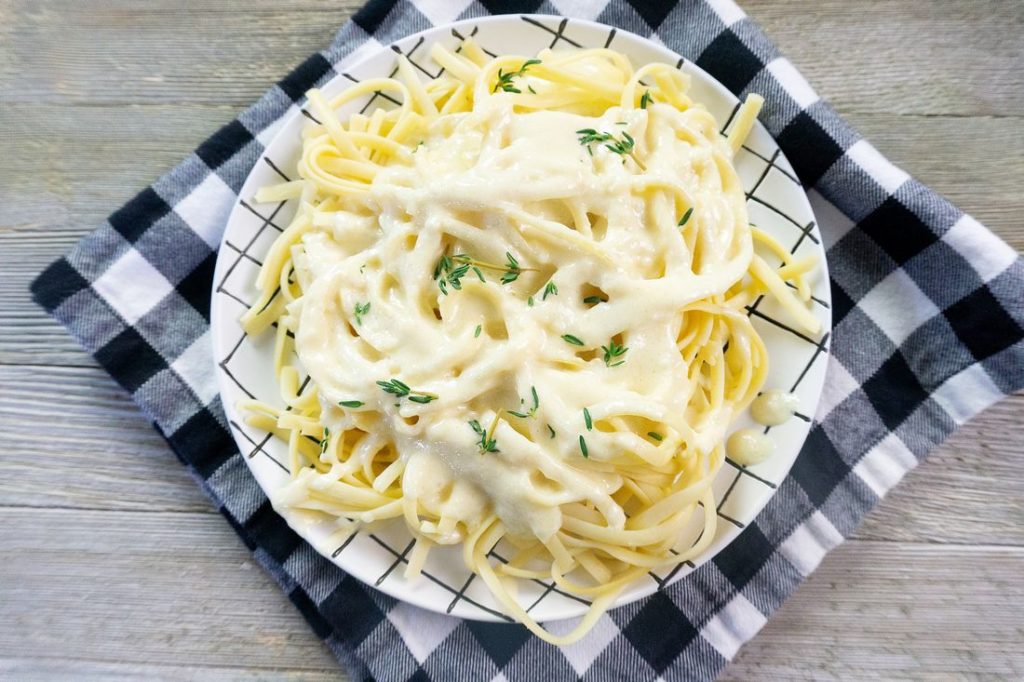 Although, when I want a budget meal that's gluten free. I will use any grated parmesan along with gluten free pasta. Make a simple yet delicious weeknight dinner. Don't want gluten free? Just use regular fettuccine pasta.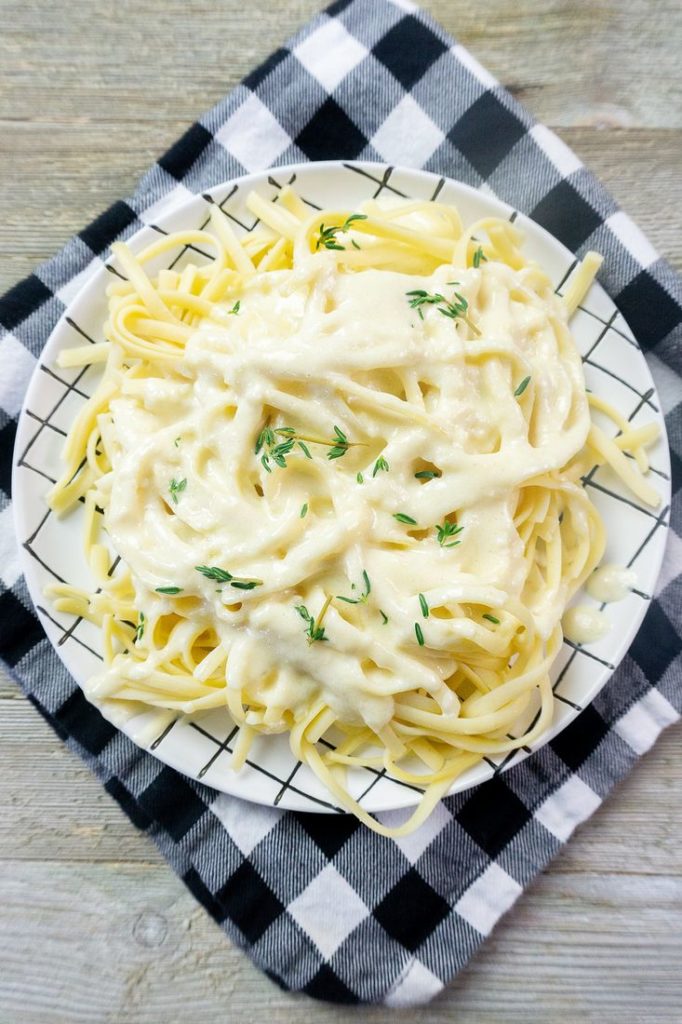 Pair This Fettuccine Alfredo
It's great when a meal can be easy an versatile. Just add chicken, shrimp, and even crab to this dish. Keep it vegetarian with the way it already comes. Serve gluten free fettuccine as a side dish to fish as well.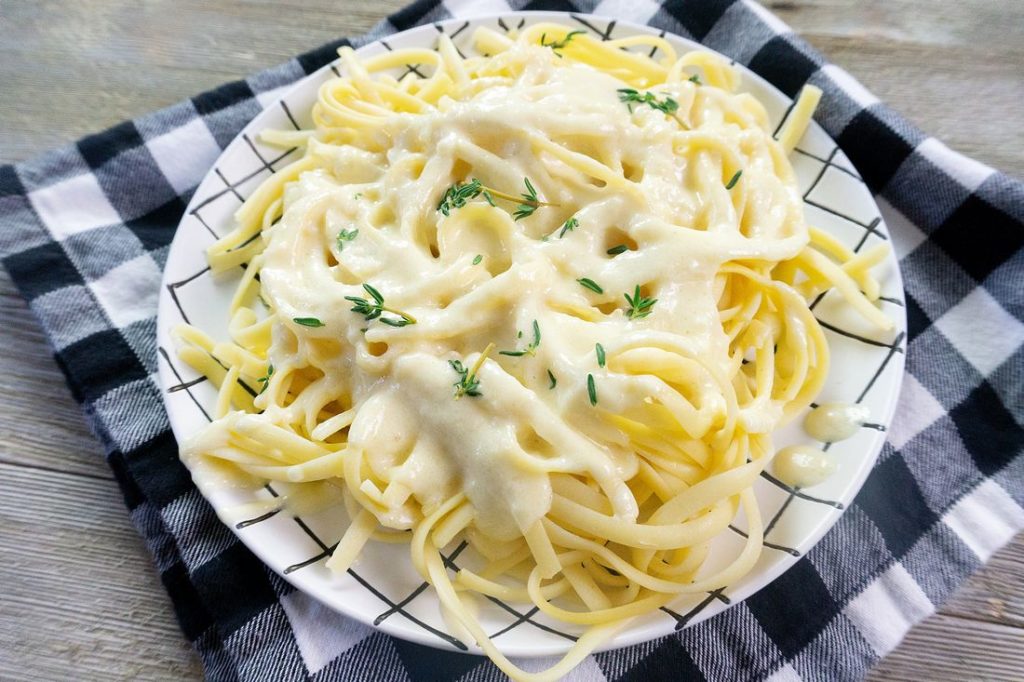 The best tip I can give you about achieving the best alfredo is to slowly add the cheese. Mix it in and if it's not thick enough just add more cheese. Just remember as it cools down the sauce will thicken.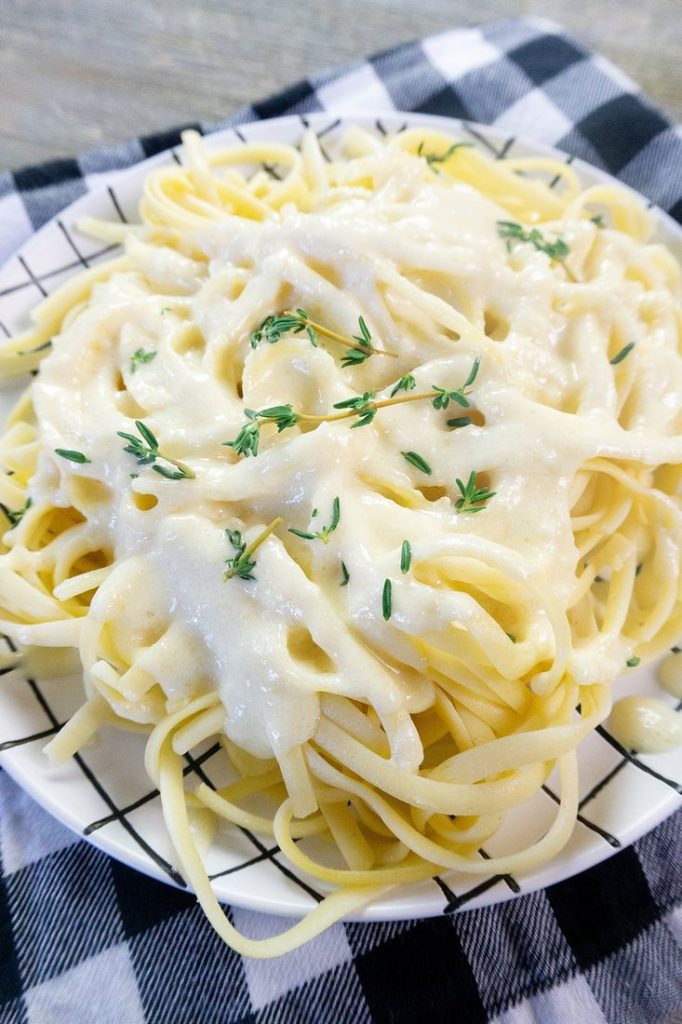 Fettuccine alfredo is a comfort dish in it's own right. If you love cheese pick a good parmesan cheese to use for this dish. Try as a weeknight meal or a simple date night dinner. Valentine's is around the corner after all. This is really simple and affordable way to stay as an alternative.
Other Great Pasta Dishes: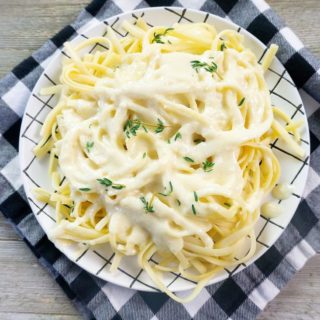 Gluten Free Fettuccine Alfredo
Parmesan cream sauce over fettuccine noodles.
Ingredients
16

oz

box fettuccine pasta

12 oz gluten free fettuccine

4

cups

heavy whipping cream

1/2

cup

unsalted butter

4

cups

parmesan cheese

shredded or grated; See post for cheese details

1/2

teaspoon

salt

1/2

teaspoon

pepper

optional

thyme for topping
Instructions
Boil pasta as directed on the box. Drain.

In a deep skillet, add in unsalted butter and melt on medium heat. Pour in heavy cream. Bring to a low boil. It will start to thicken. Once it does then stir in the parmesan cheese one cup at a time.

Stir well to make sure of no cheese clumps. Use the spatula or back of a spoon to break up any cheese clumps. Stir in salt and pepper. Serve over pasta topped with thyme.
Notes
The sauce will thicken more once it cools. If the sauce is not coating the back of your spoon or spatula then add a little more parmesan cheese. Stir well and check to see if it coats. 
Pin Gluten Free Fettuccine Alfredo