Instant Pot Garlic Parmesan Mashed Potatoes
This post may contain affiliate links. Please read my privacy policy.
Making mashed potatoes on the stove is now a thing of the past. Instant Pot Garlic Parmesan Mashed Potatoes are so easy with this no drain recipe. The cheesy goodness has me wondering where the instant pot has been all my life.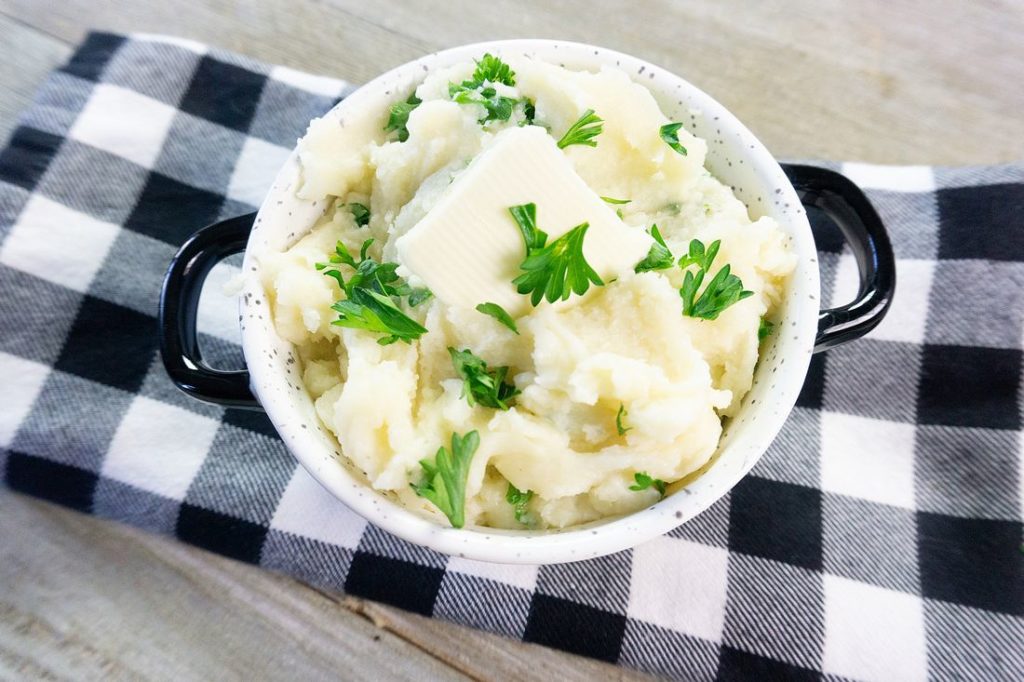 So, you hate standing over the stove. Slaying away over boiling water. The draining of the heavy pot. How about this Thanksgiving try something a little different. Try making mashed potatoes in the instant pot without having to drain the water from the potatoes.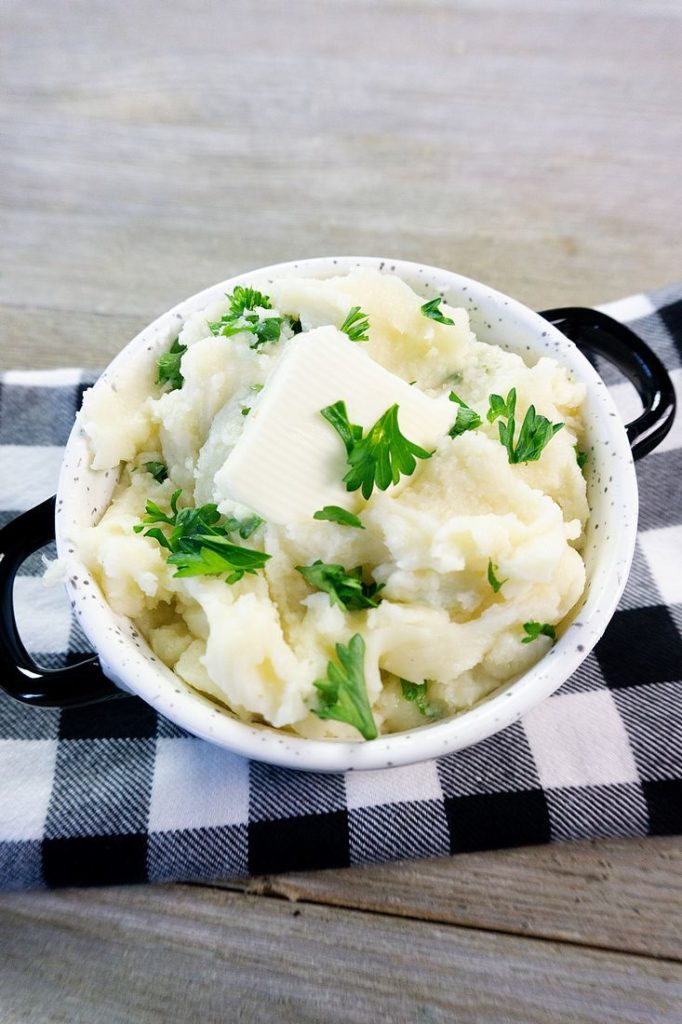 Do I Have To Peel The Potatoes?
No, the potatoes don't have to be peeled when making them in the instant pot. However, if you want super creamy, like whipped cream creamy, mashed potatoes then take the little extra time and peel those potatoes. We did it as a team and it cut the time in half.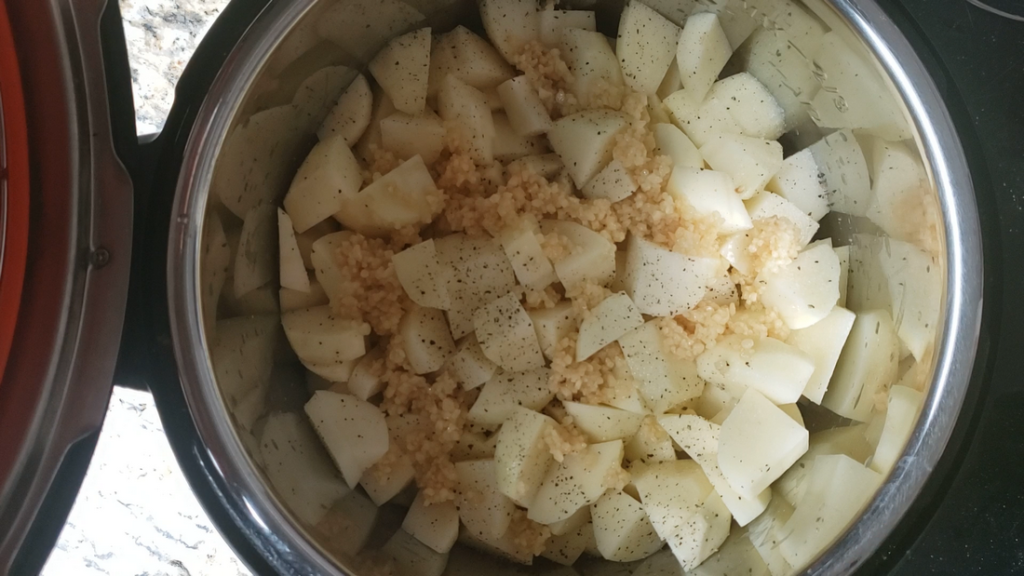 The potatoes we used are red skin potatoes. We add them to the instant pot and topped them with salt, pepper, and garlic. Put them in to pressure cook hands free for 15 minutes. Enough time to read a blog post about instant pot recipes.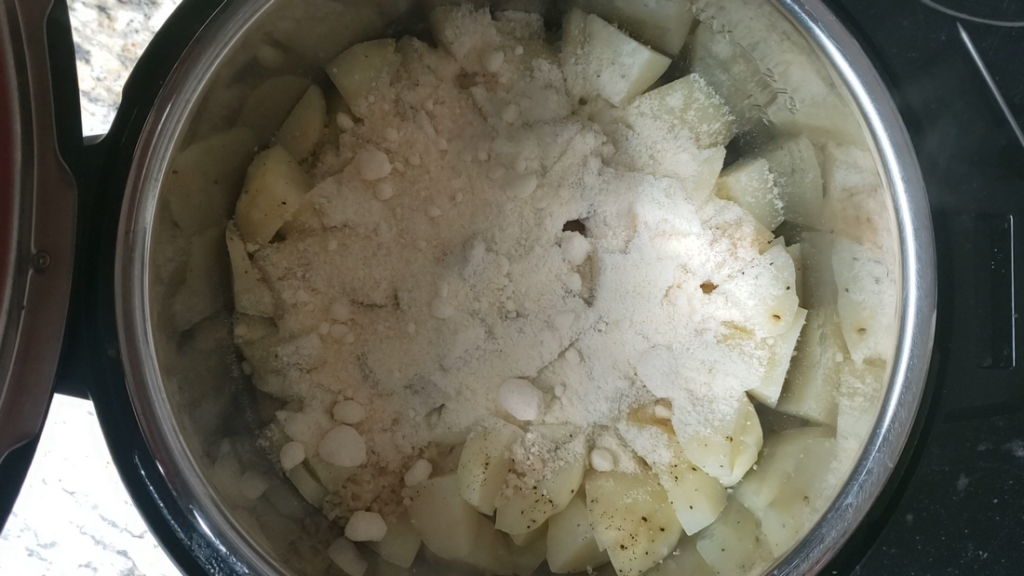 Once the potatoes are done cooking just release the pressure from the instant pot. Don't drain and top with cheese and butter (or margarine). Then blend away until the potatoes are nice and creamy.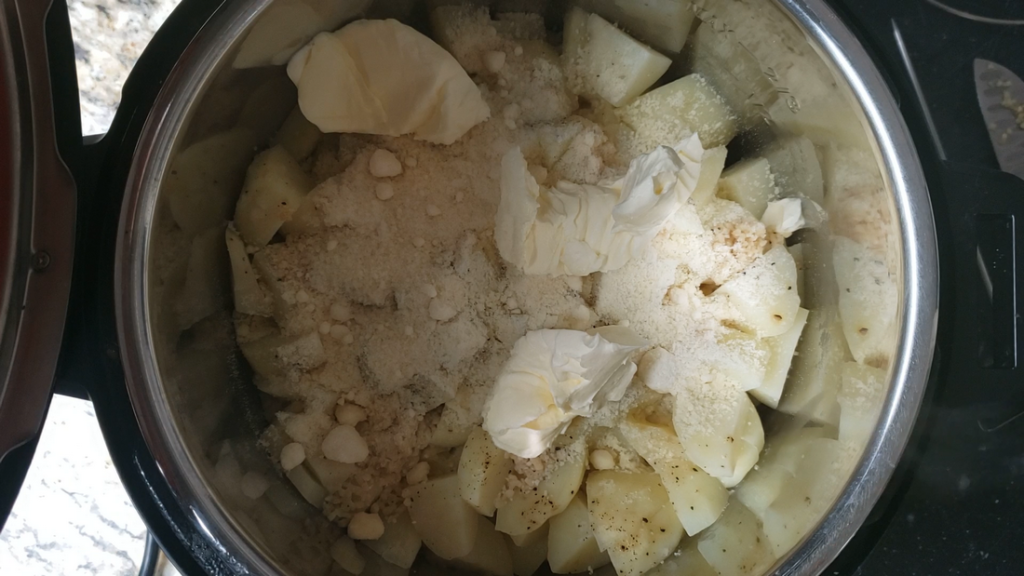 Can Instant Pot Mashed Potatoes Be Dairy Free?
The answer is YES! For non dairy people, skip the parmesan and just add some oat milk a little at a time while blending. Blend until creamy but be sure to slowly add the oat milk. Maybe add some rosemary in for extra flavor!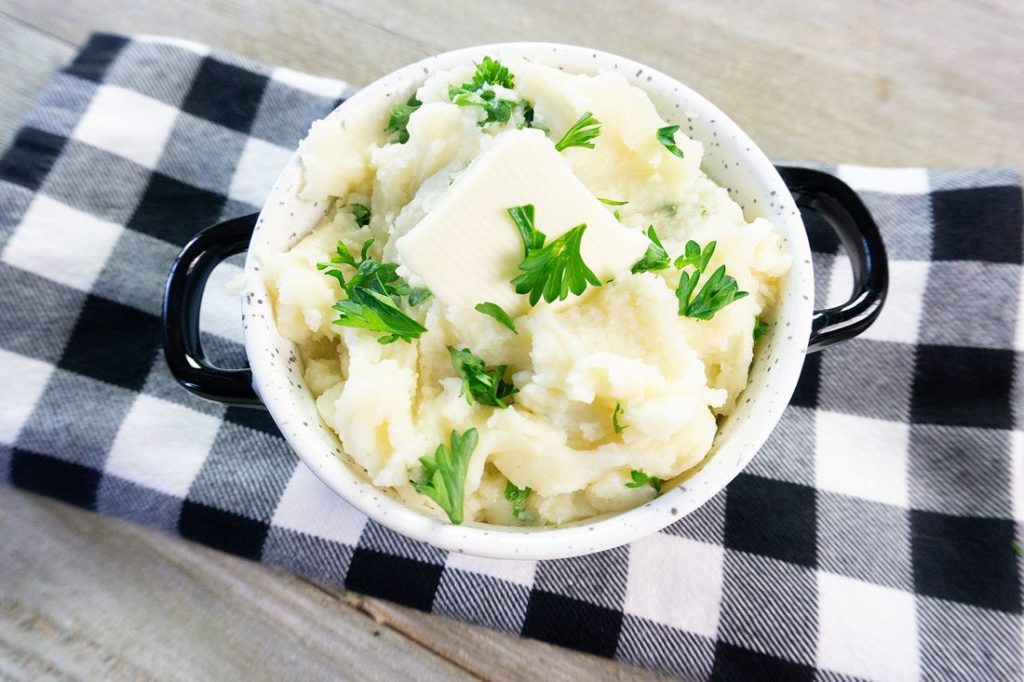 Instant Pot Garlic Parmesan Potatoes are great for Thanksgiving, Christmas, and even potlucks. Make it and take it. The potatoes warm up easily on the keep warm setting. If you need to add a little butter or milk to soften. Hope you enjoy the potatoes as much as we did!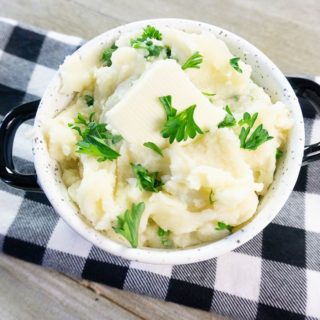 Instant Pot Garlic Parmesan Mashed Potatoes
Red potatoes and parmesan pressure cooked and blended till creamy. 
Ingredients
15

medium red skinned potatoes; diced

3

tablespoons

minced garlic

1/2

cup

parmesan cheese; grated

3

tablespoons

margarine

or butter

1

cup

water

1

teaspoon

salt

1

teaspoon

pepper

parsley for topping

just makes it look pretty
Instructions
Peel and dice potatoes. Add one cup water to the instant pot. Add in diced, peeled red potatoes. Top with garlic, salt, and pepper.

Place the lid on the instant pot. Set the valve to sealed position. Press pressure cook/manual button and then set timer to 5 minutes. It will take 10 minutes to come to pressure than cook another 5 minutes. Once the instant pot stops counting and beeps release the pressure. 

Add in parmesan and margarine (or butter). Then blend well with hand mixer. Serve topped with parsley if you want it to look fancy. 
Video
Pin Instant Pot Garlic Parmesan Mashed Potatoes: