Hocus Pocus Farmhouse Signs
This post may contain affiliate links. Please read my privacy policy.
Hocus Pocus is a Disney film that is beloved at Halloween time. These Hocus Pocus farmhouse signs are so very simple to make. A cricut machine, some vinyl, and paint will create these simple signs.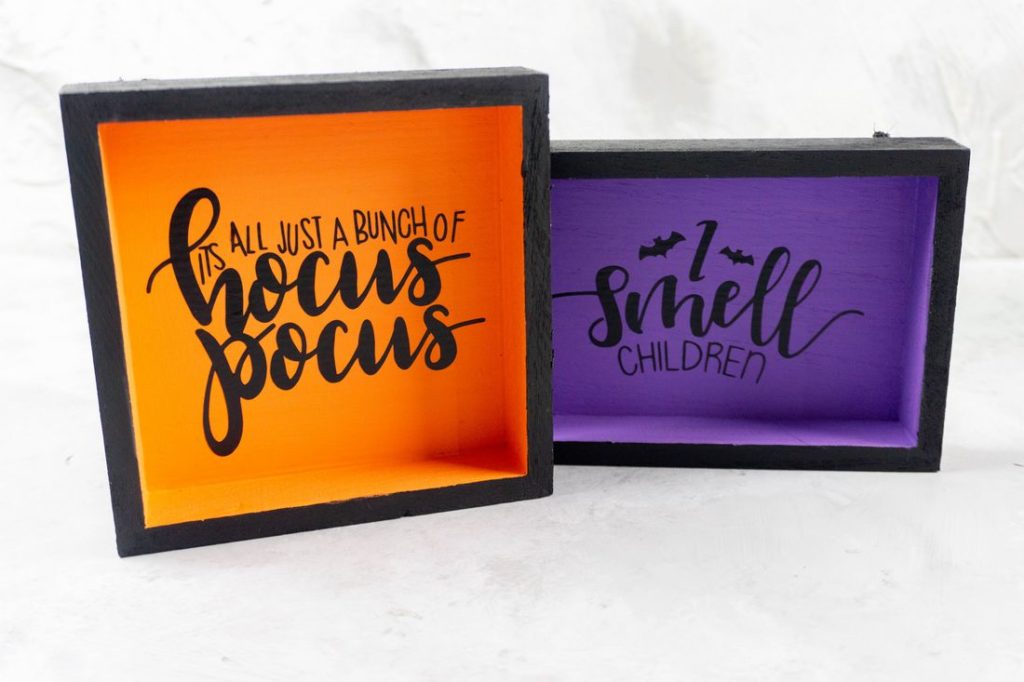 The two signs are made with SVG's that say it's just a bunch of hocus pocus and I smell children. They so fun and perfect for Halloween decorations. Place them on tier or buffet in an entry way.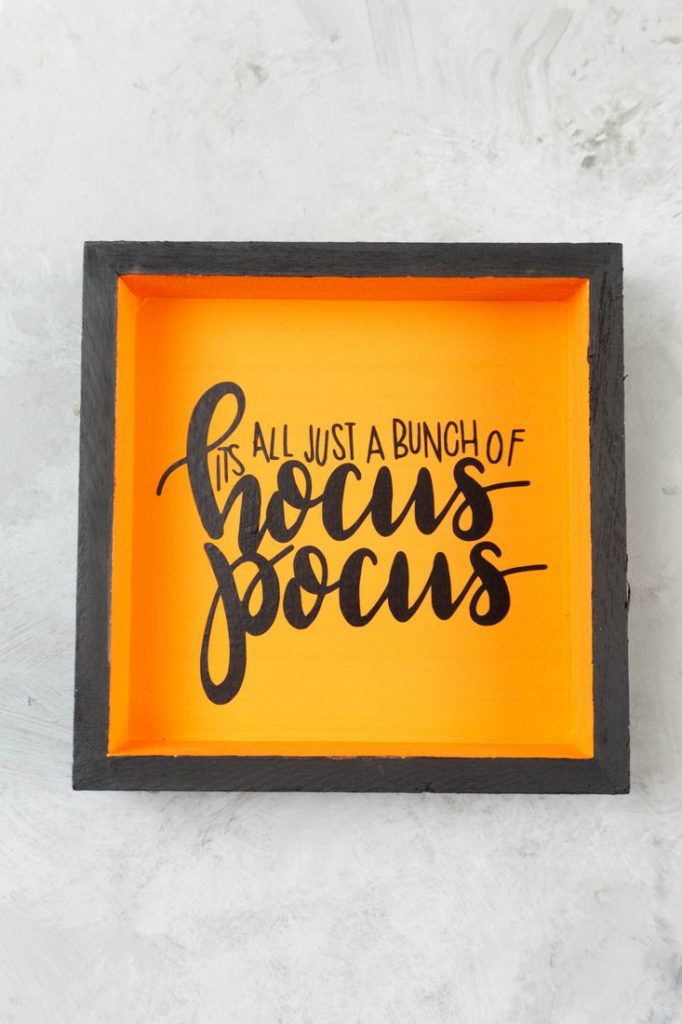 Below is what you will need to make these farmhouse signs with a cricut, some wood, and some paint. It's a budget friendly project and makes great gifts for boo baskets.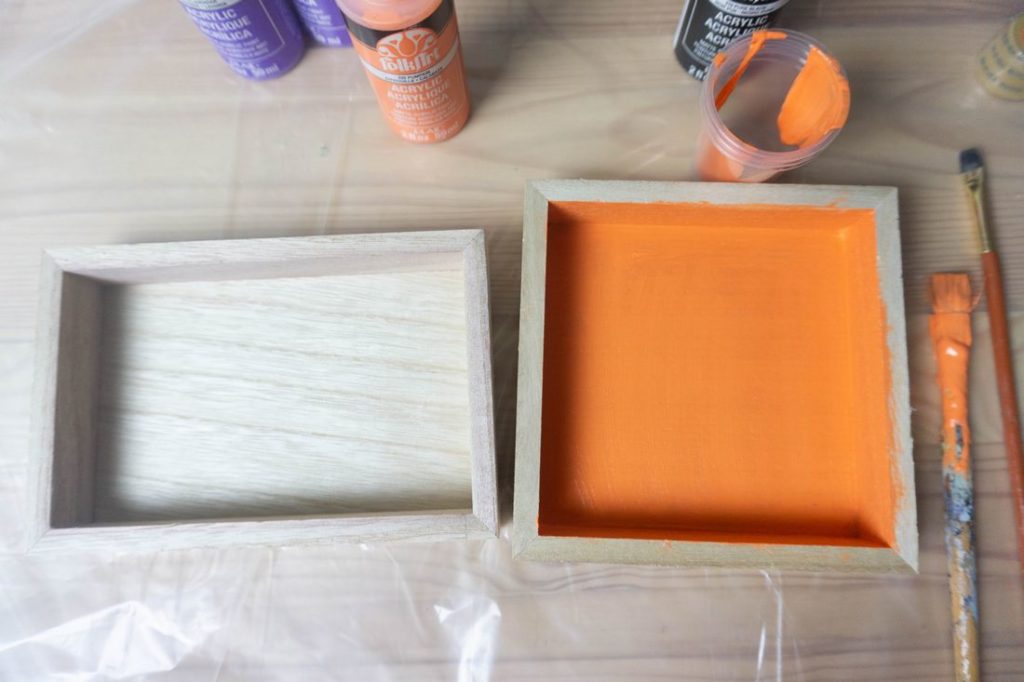 Materials for Hocus Pocus Farmhouse Signs
Pumpkin Paint Folkart Matte
Lavender Paint Folkart Matte
Black Paint Folkart Matte
Paint Brushes
1 sheet Oracal 651 Matte Black
1 sheet of transfer tape
cricut machine
blue cricut cutting mat
cricut scraper tool
cricut weeding tool
measuring tape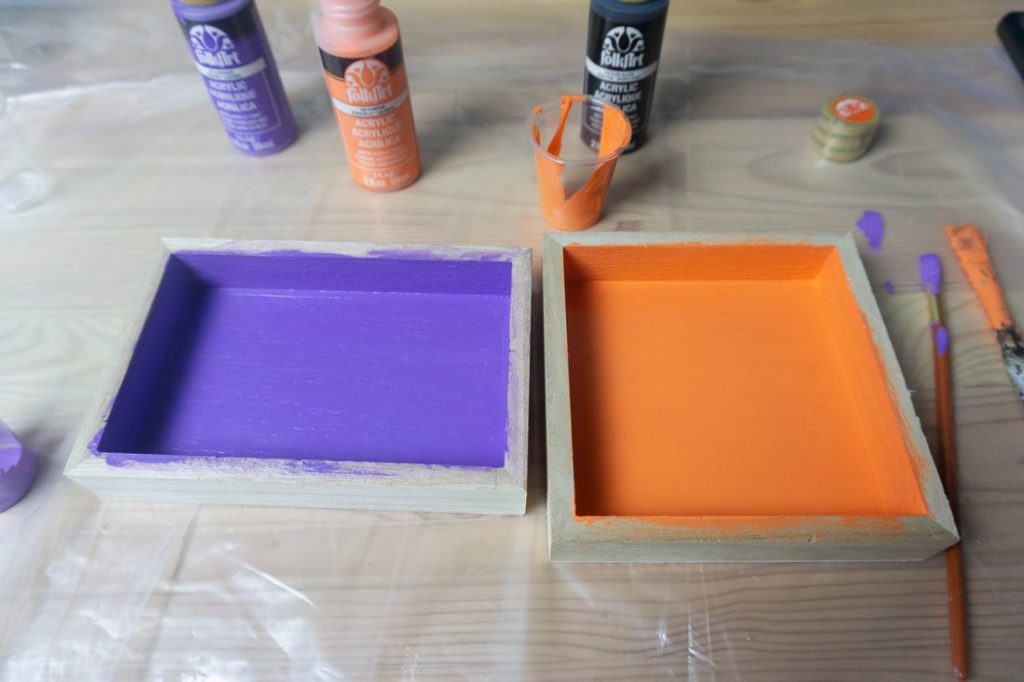 Paint the insides of each of the wood squares one pumpkin and one lavender. Let dry. Paint the edges of the wood square black. Let dry.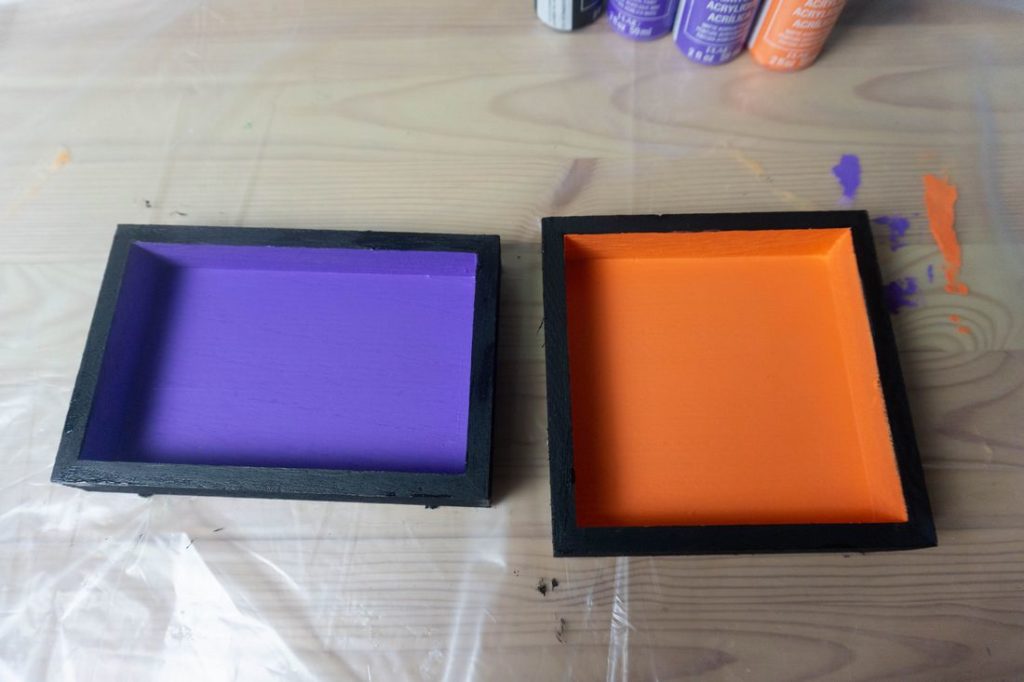 Once dry it's time to cut the vinyl. Upload the SVG file to the cricut design space. Tell it to cut the size of your square. Be sure to make it a little less than the measure inside of the square.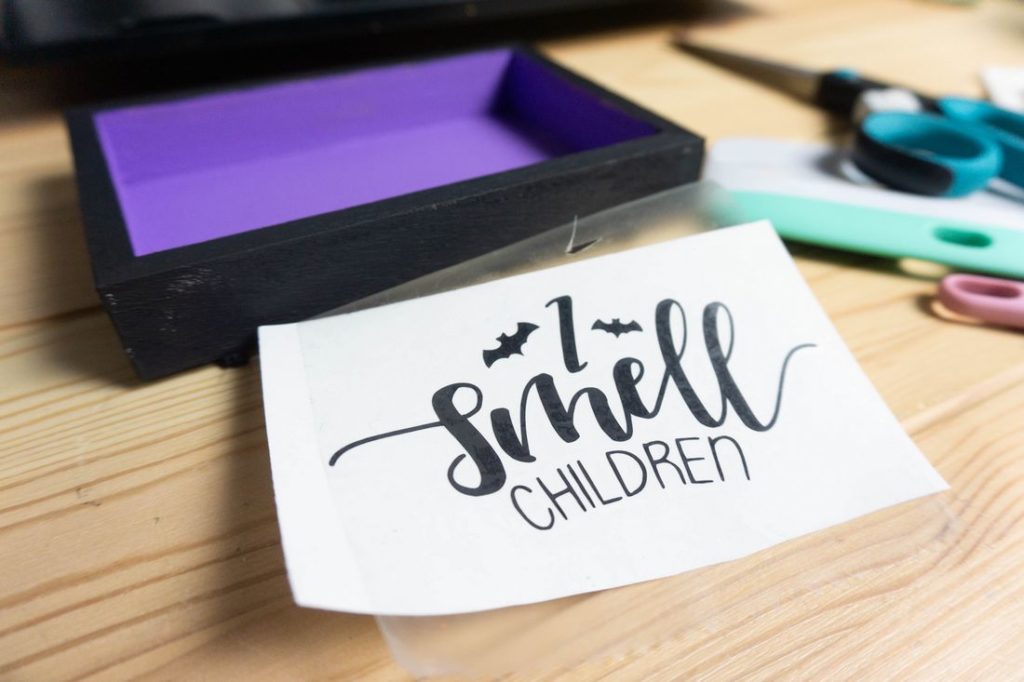 Place the black matte vinyl on the blue cutting mat. Tell the machine to cut out each image the size that is needed. Weed image. I use matte black because it does give more of a farmhouse look.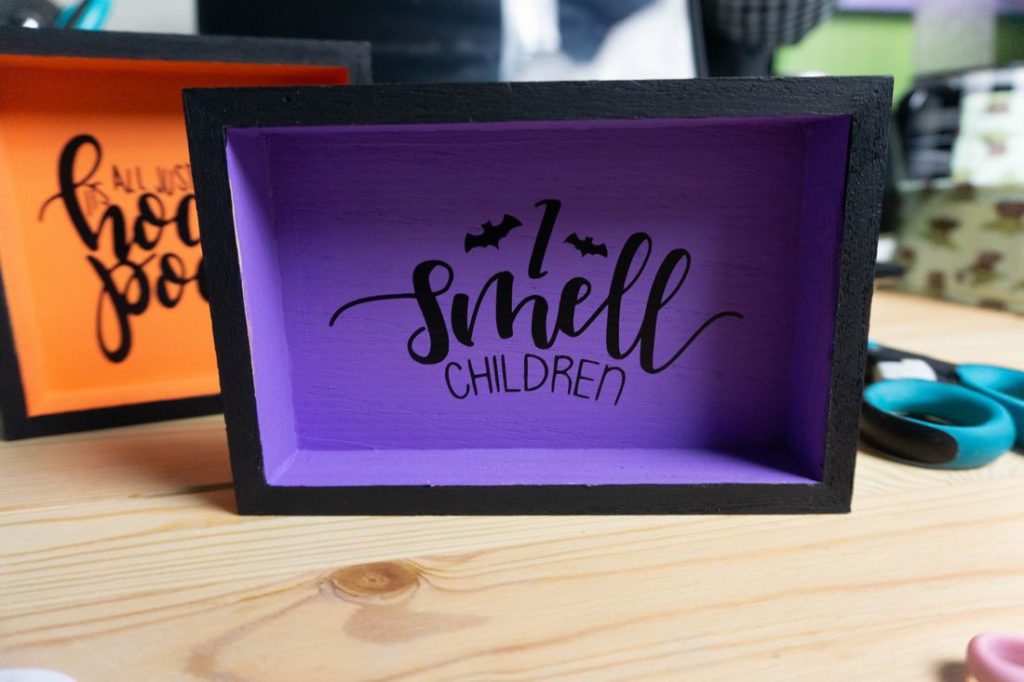 Using transfer tape place the transfer tape over the top of the weeded image and scrape well with scraper tool. Peel back the transfer tape and make sure the design sticks to it.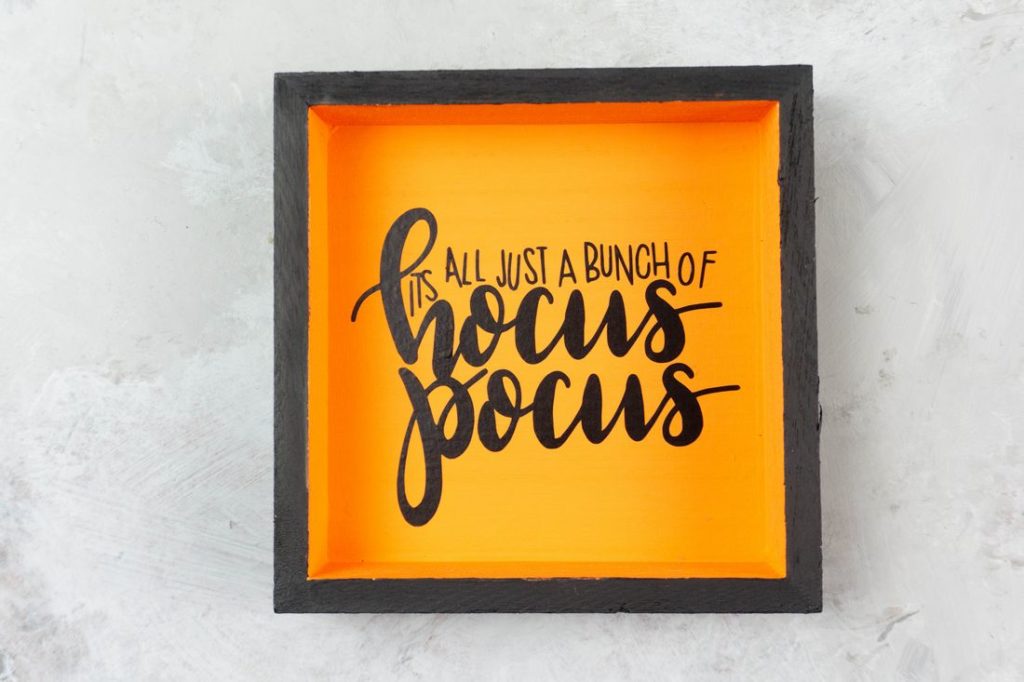 Place the design centered into the wood square. Press down and then use the scraper tool to scrape over the top. Peel back the transfer tape slowly. Making sure that the design sticks to the wood.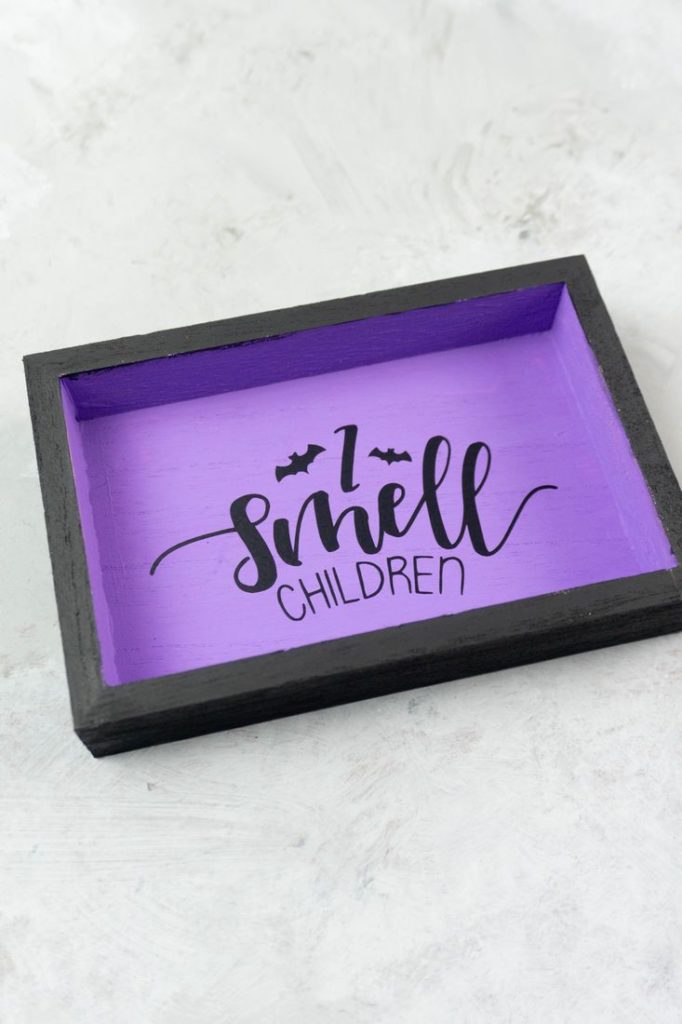 After your design is now on the square wood then press with your finger along the design to make sure there is no lumps and that the design is adhered to the wood.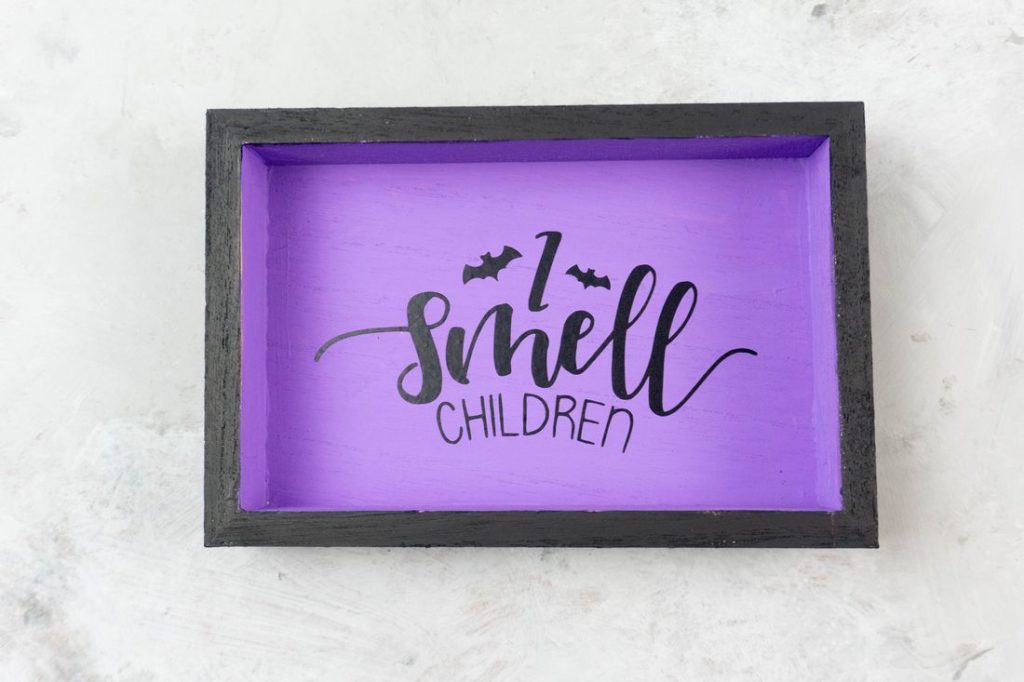 Now it's time to display the Hocus Pocus Farmhouse signs with some plaid pumpkins and mini witches brooms. These signs are definitely great gifts for Halloween boo buckets and/or pumpkin carving parties.
Hocus Pocus Crafts and Recipes:
Pin Hocus Pocus Farmhouse Signs