This post may contain affiliate links. Please read my privacy policy.
Candy Corn Parfait with pineapples, oranges, and topped with whipped topping. Super simple snack with plenty of Halloween fun. Great for Fall as well with out all the sweetness.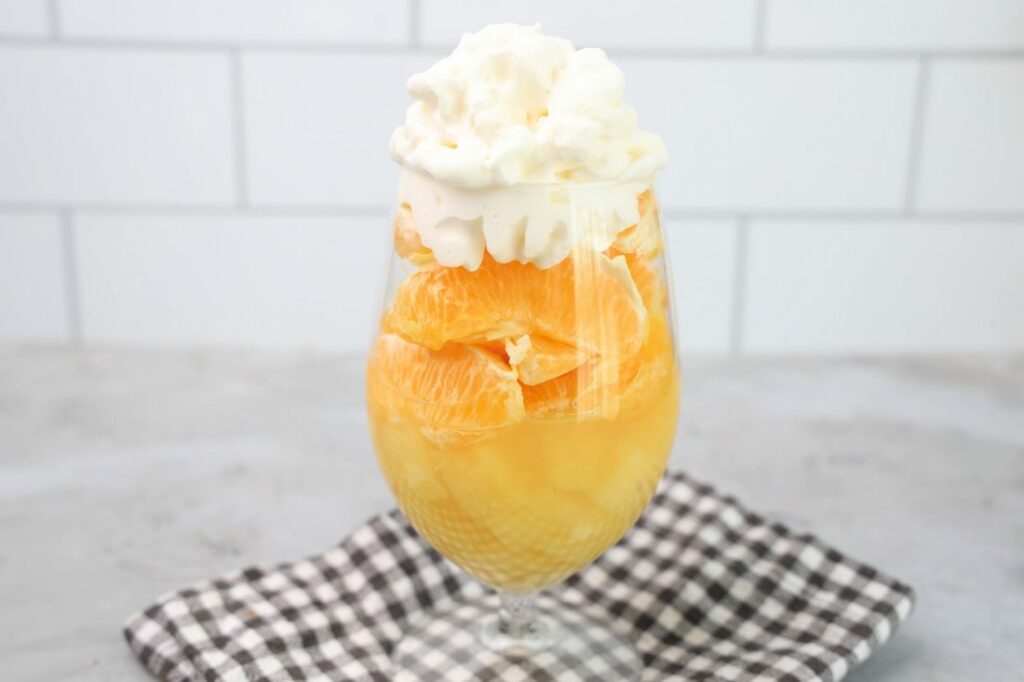 This candy corn parfait is so easy to make. Fast to put together for parties. Make the parfaits in a glass, shot glass, solo cup, even 5.5 oz jello shot cups.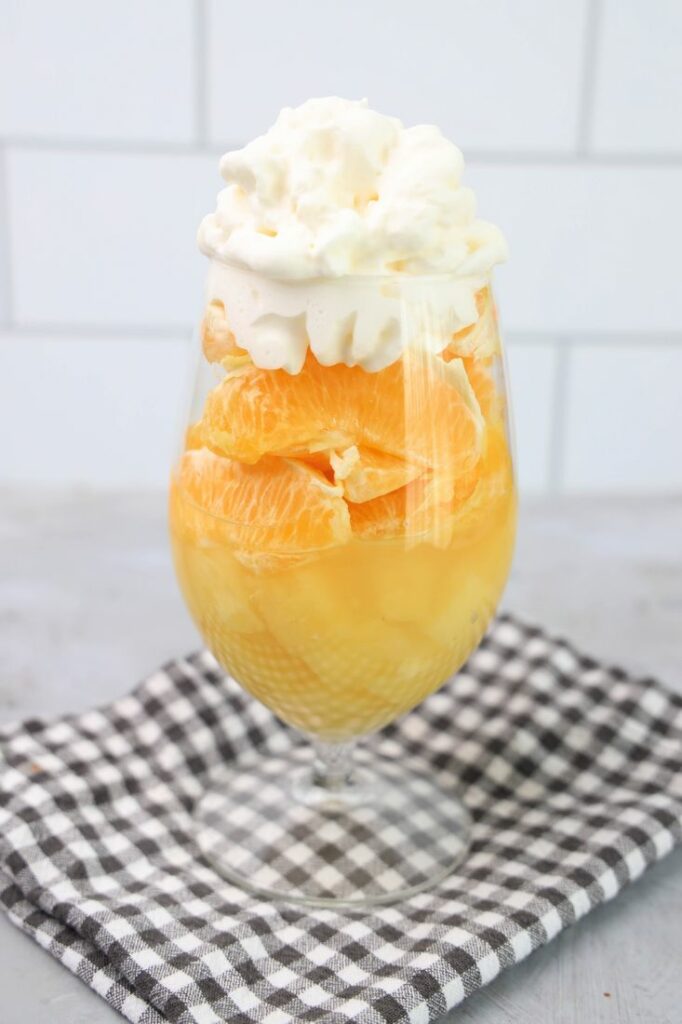 Peel the orange and separate it into slices. Open the can of pineapples. I like to use a little of the juice but you do not have to. Just keeps the pineapples from drying out.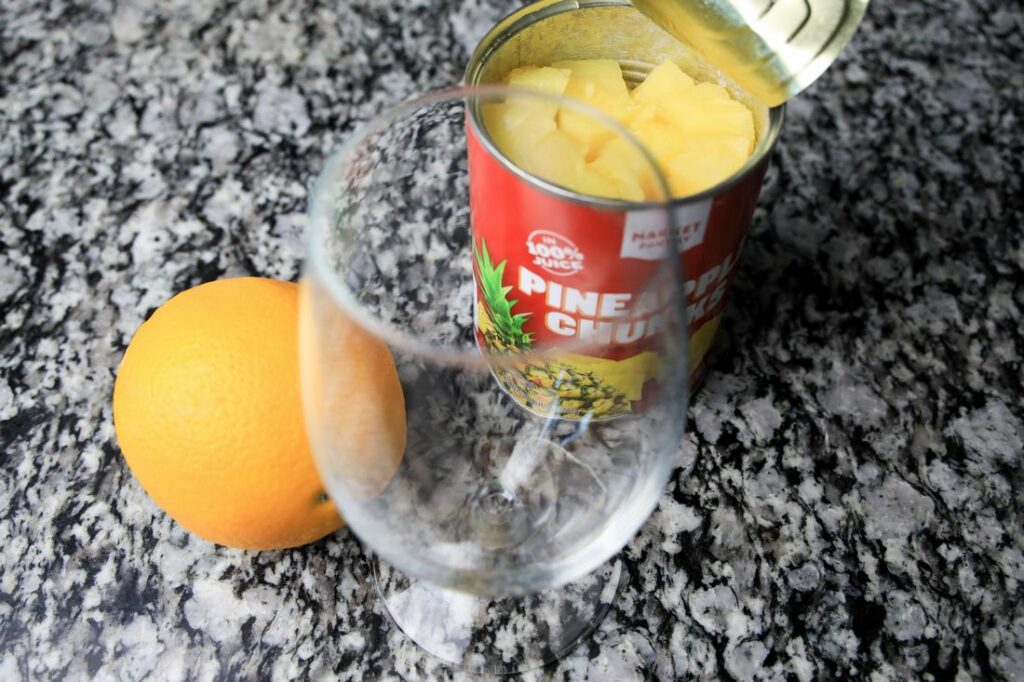 Layer the pineapple into the bottom of the glass. Pour in a little juice. Place the orange slices into the glass on top of the pineapple. Top with whipped topping.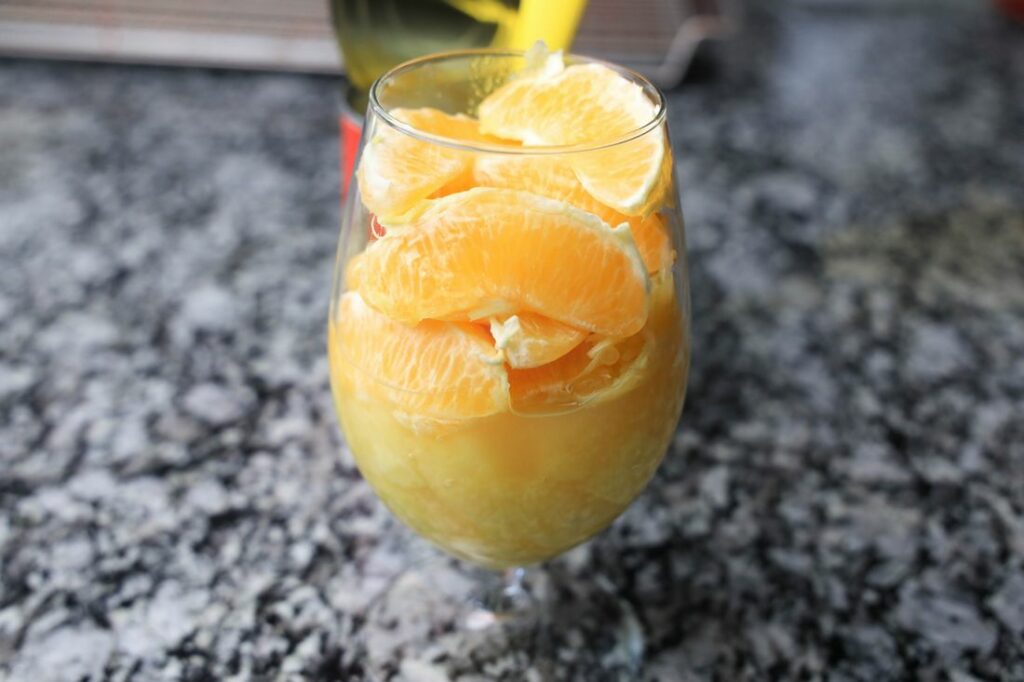 If I don't plan to serve the fruit parfaits right away then I leave off the whipped topping. Store the parfaits in the fridge until ready to serve. When ready top the parfait with whipped topping.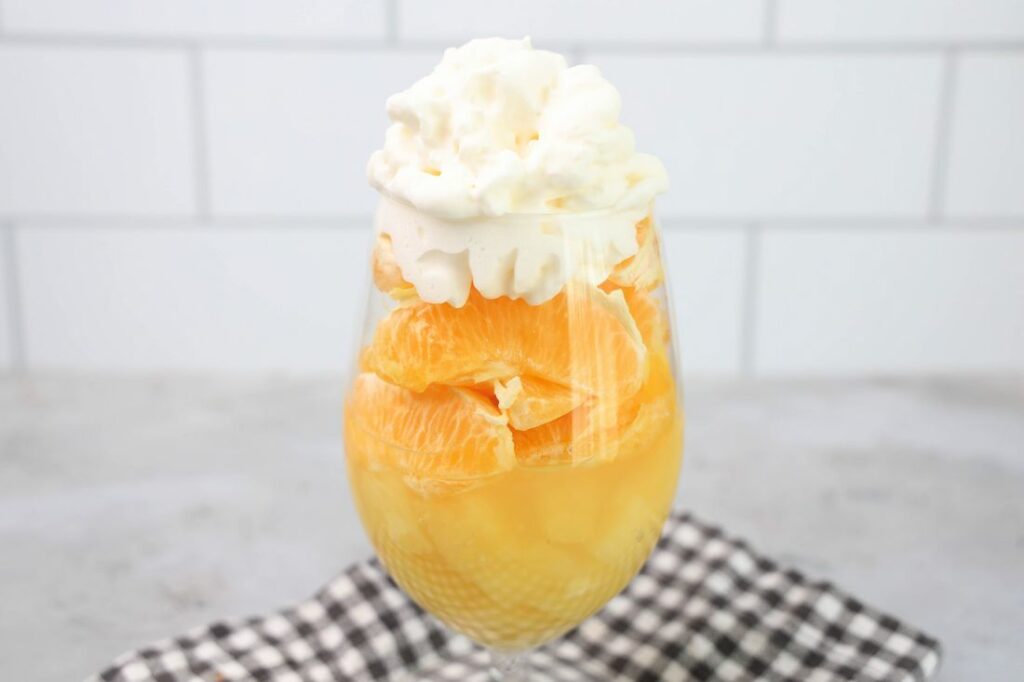 This parfait can be made on a smaller level in a solo cup for little kids. Make larger parfaits in a glass for adults at a Halloween dinner party. It's great for a healthy dessert.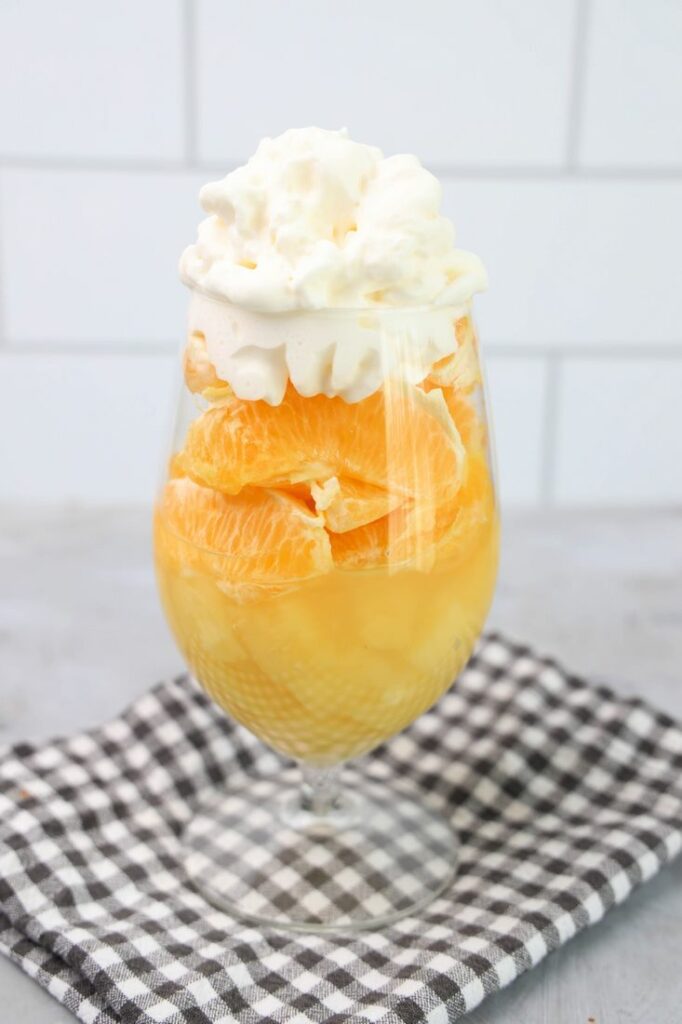 Everything for Halloween doesn't have to be super sweet! Fresh or canned fruit make the best desserts or finger foods as well. Budget friendly Halloween snack that's super easy to make for Halloween parties.
Halloween Fun Recipes: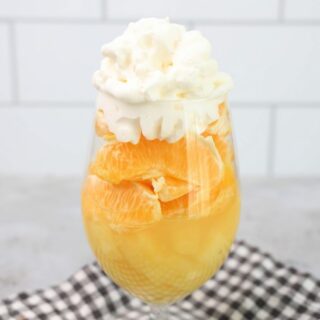 Candy Corn Parfait
Candy Corn Parfait with pineapples, oranges, and topped with whipped topping.
Ingredients
1/2

cup

pineapple

1/2

cup

oranges; peeled

1/3

cup

whipped topping
Instructions
Peel orange and set aside.

Open a can of pineapple and drain. You may also use fresh pineapple. Either option works.

Place pineapple in parfait glass. Add oranges pressing well. Top with whipped topping and serve!
Pin candy corn parfait: