Hocus Pocus Comfort Colors Tee
This post may contain affiliate links. Please read my privacy policy.
Last year I bought the Blu Ray movie of Hocus Pocus for my daughter. All of a sudden we saw these Hocus Pocus shirts everywhere. She kept showing them to me. After buying the cricut I knew a Hocus Pocus Comfort Colors Tee would be on my to do list.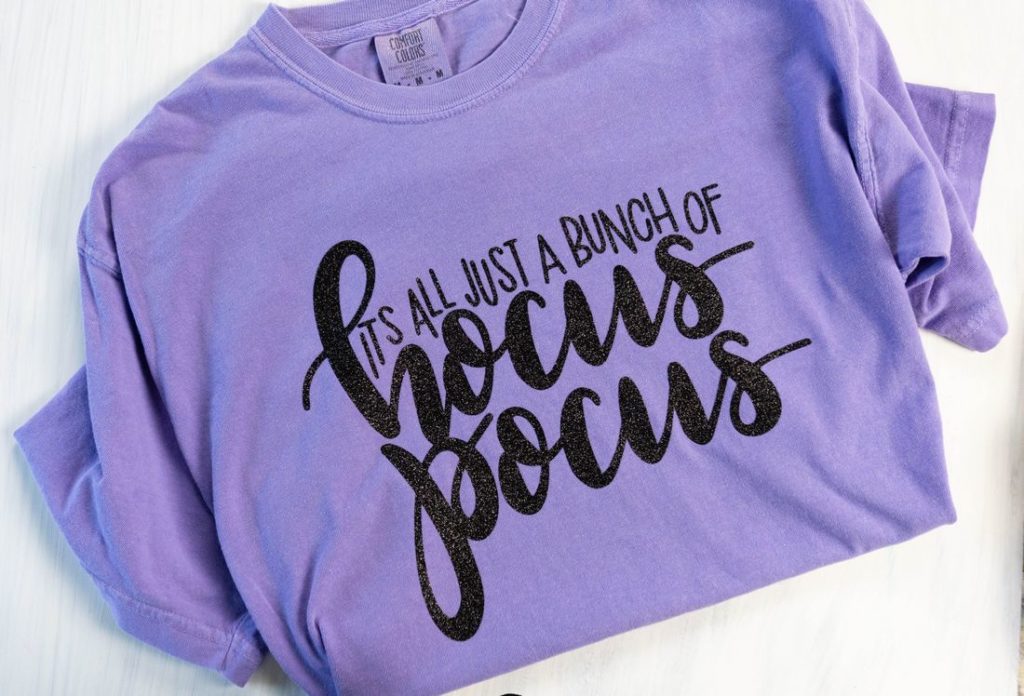 While I still need to make myself one of these shirts she already has her shirt. She loves it! We did a black glitter HTV (use the one of your choice). First, we bought the cut file from Sweet Little SVG. Then we uploaded the PNG file to the Cricut Design Space.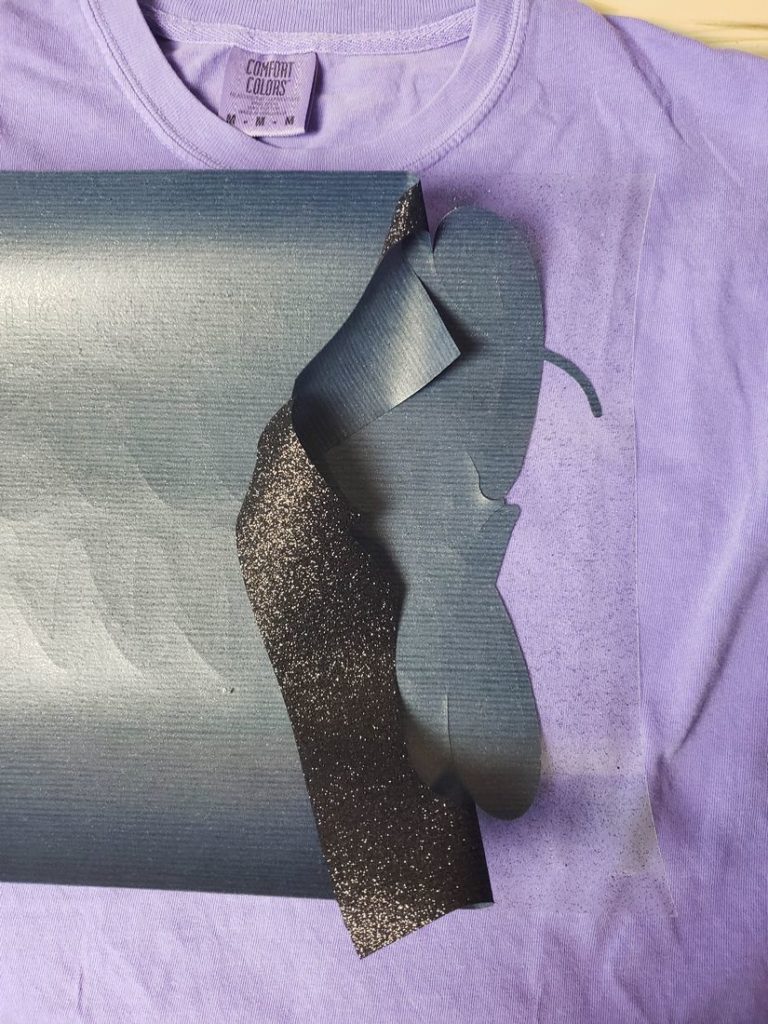 Set the dial to custom then in the cricut design space set to glitter iron on. Make sure to flip your file before sending it to cut. Once the image is cut remove the glitter paper from the transfer sheet. Weed all letters then place on the shirt to be sure the design looks correct.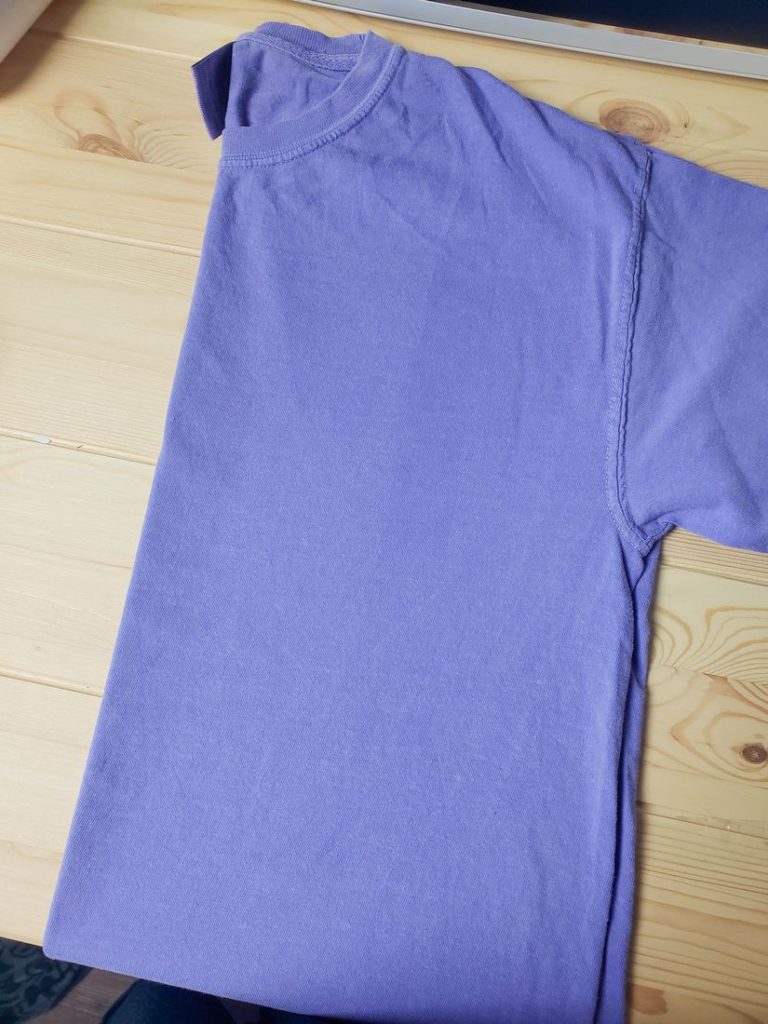 Set heat press to the correct fabric settings then fold the shirt in half and press to make a center line. Open up the shirt. Take the design and fold lightly in half to make a crease at the top not the entire design. Place this crease on the front of the shirt where the pressed crease is. This will help you in centering the design.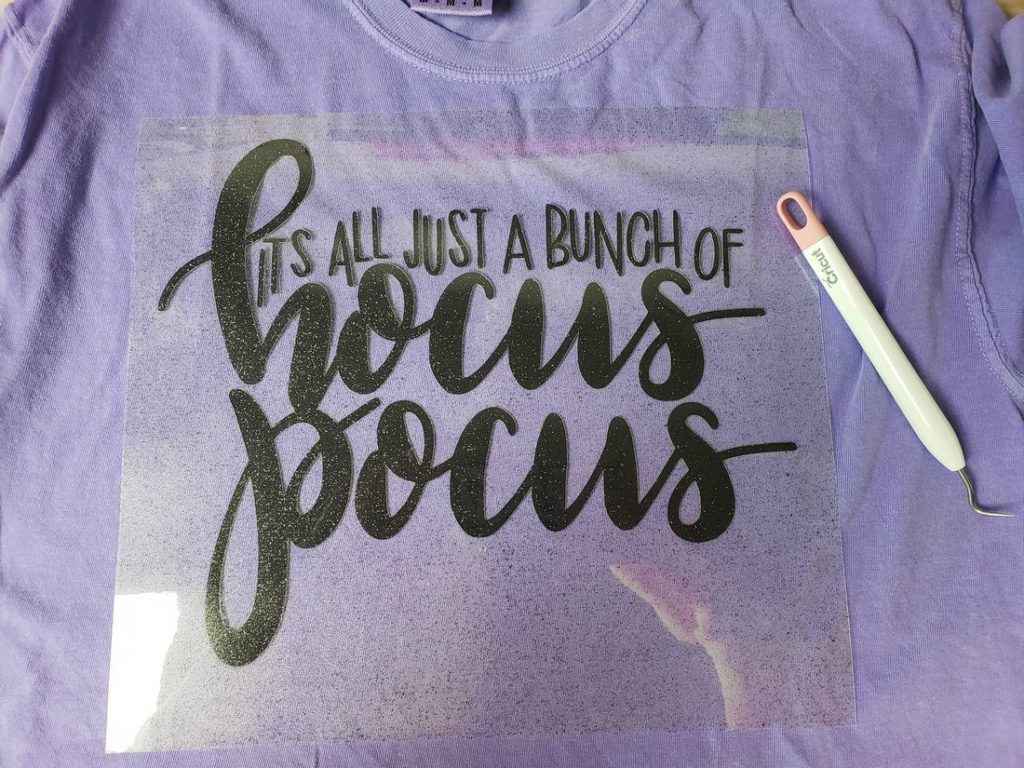 Once the shirt and design are in place press the design as directed per the fabric settings/ vinyl settings. Here I did 330 for 30 seconds with warm peel. This is the comfort colors shirt I picked up at Hobby Lobby. Additionally, I used a teflon sheet for in between the easy press and the transfer sheet.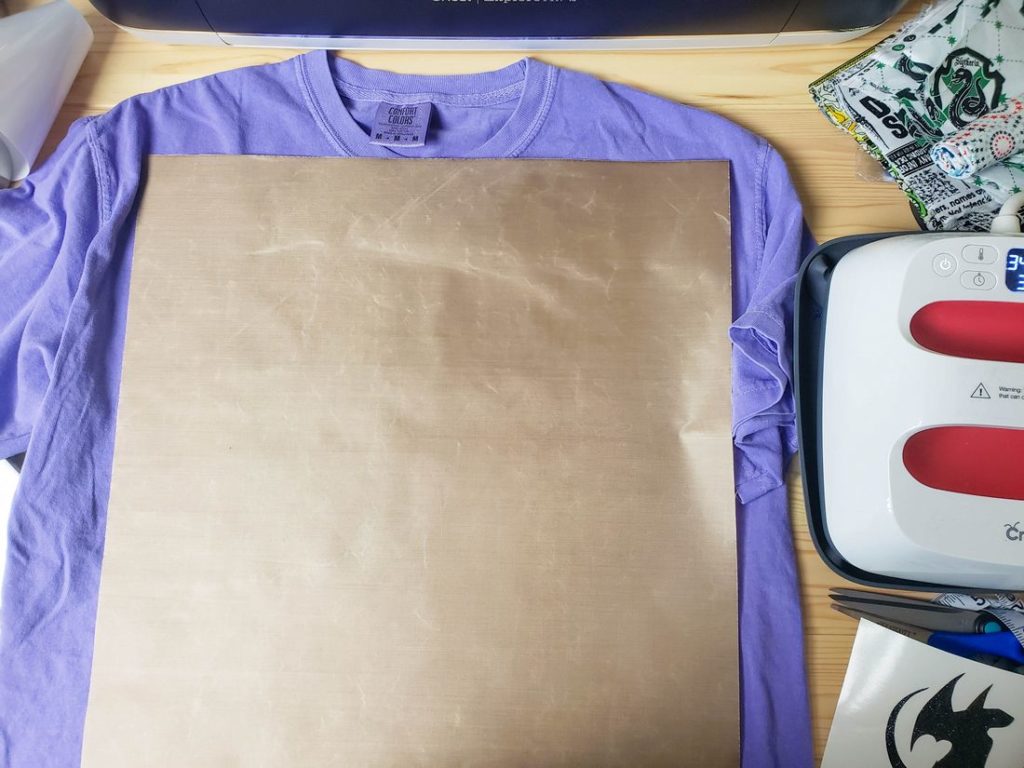 I use this sheet in order to not fade or discolor the shirt fabric. I press a lot of mixed fabrics and find this really helps with the pressing process. After pressing the shirt I double check for any loose pieces and repress if needed. Hang and let sit overnight for best results.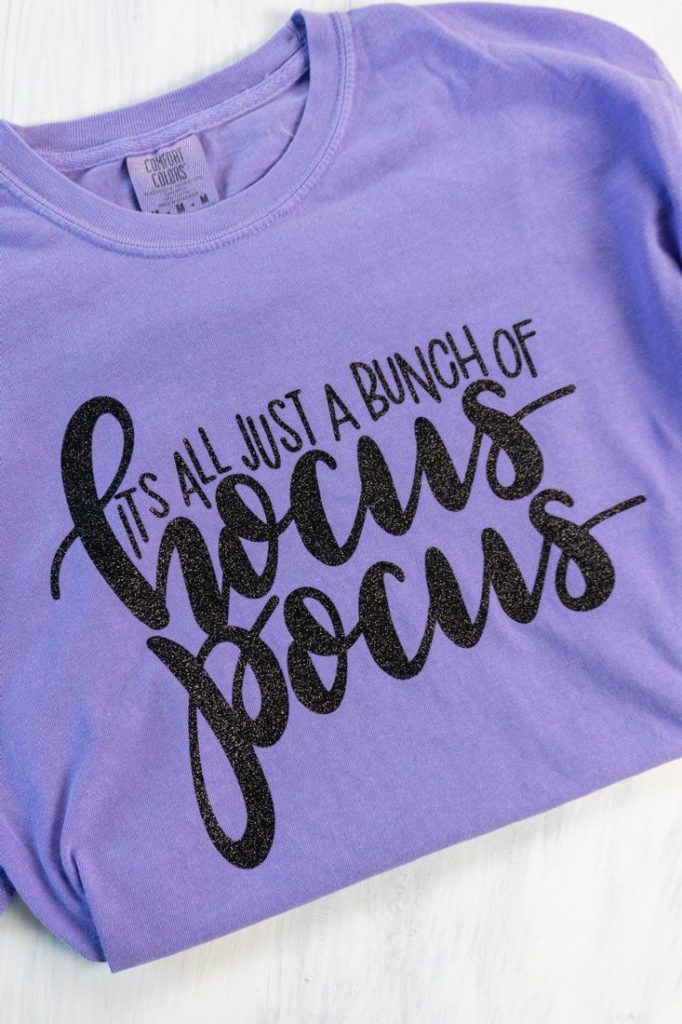 This is my second favorite Hocus Pocus Comfort Colors Tee shirt that I have made so far. The first isn't a comfort colors shirt but it is a Halloween shirt and will be up on the blog soon! Stay tuned to see what it is! To find more cricut designs check out the designs in our cricut section.