This post may contain affiliate links. Please read my privacy policy.
Delicious Peeps Easter ice cream is a great treat for Easter Sunday. Make this a day ahead to serve up in bowls or on cones. The kids and adults will love this ice cream!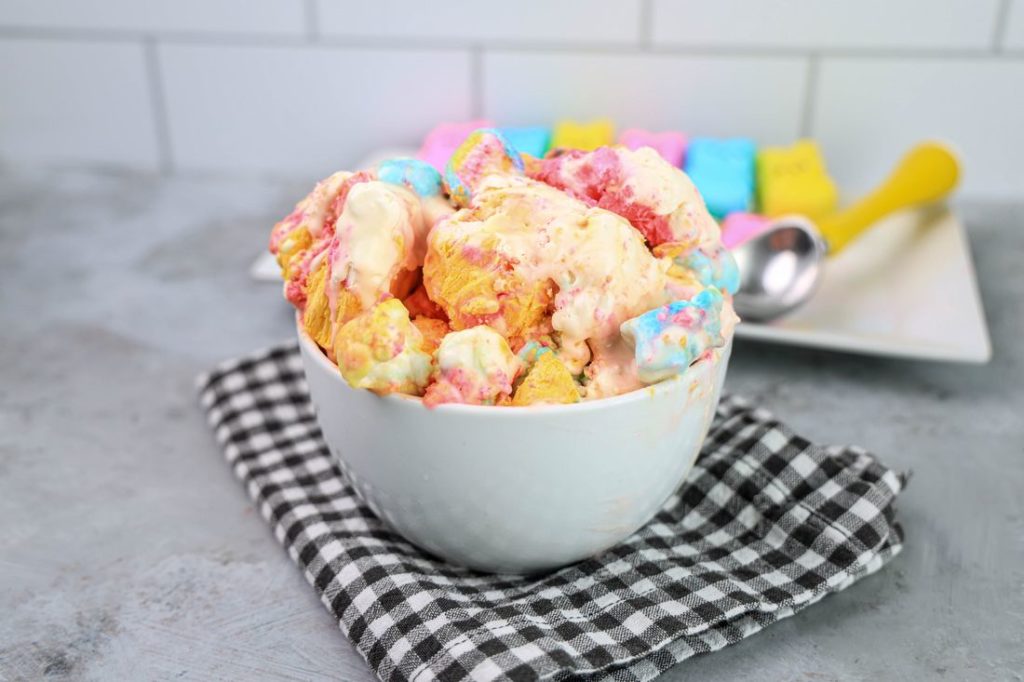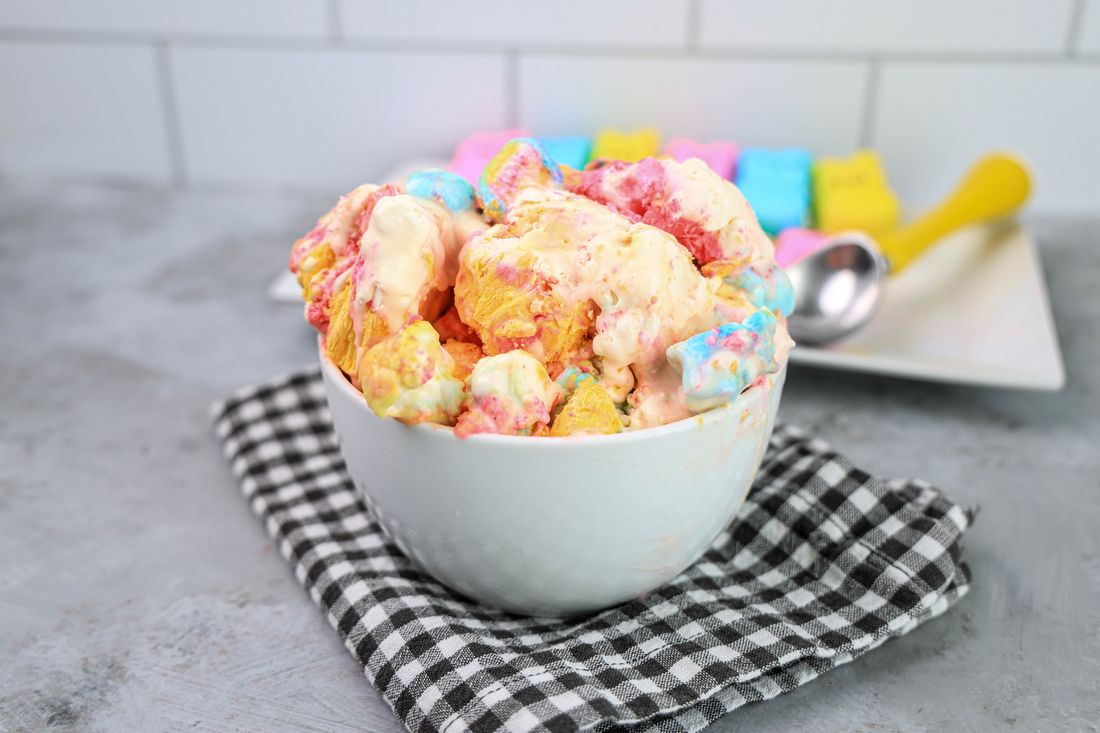 This peeps ice cream is super easy to make. You need either a stand mixer or a hand beater. Note though that a hand beater will take longer than the stand mixer.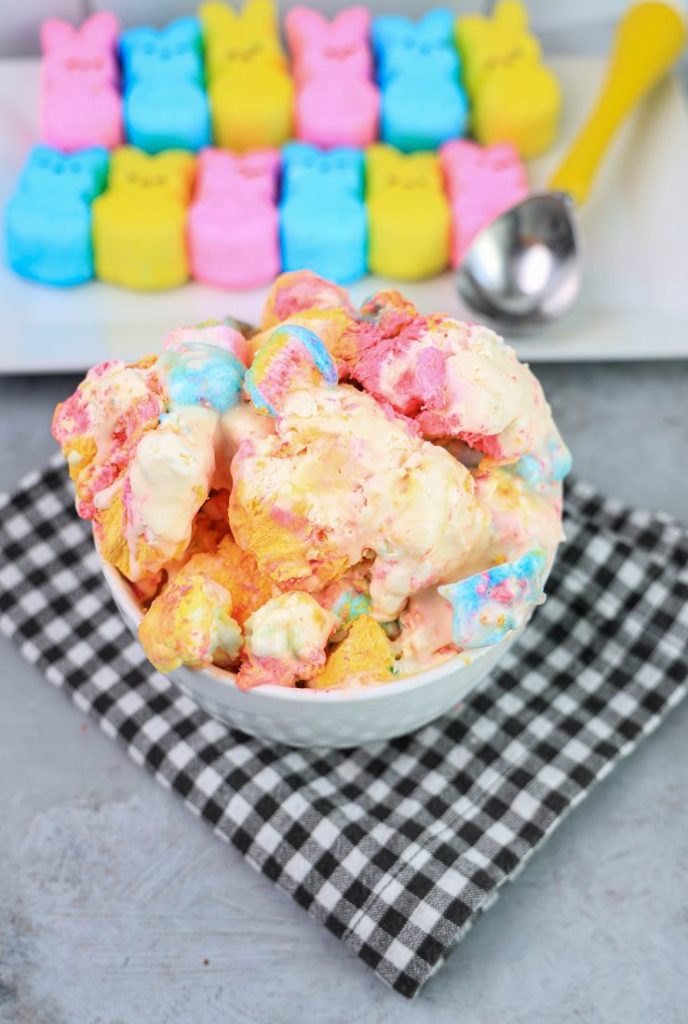 The first step is to use heavy whipping cream to make whipped topping. This is going to be the main fluff to the ice cream as the base.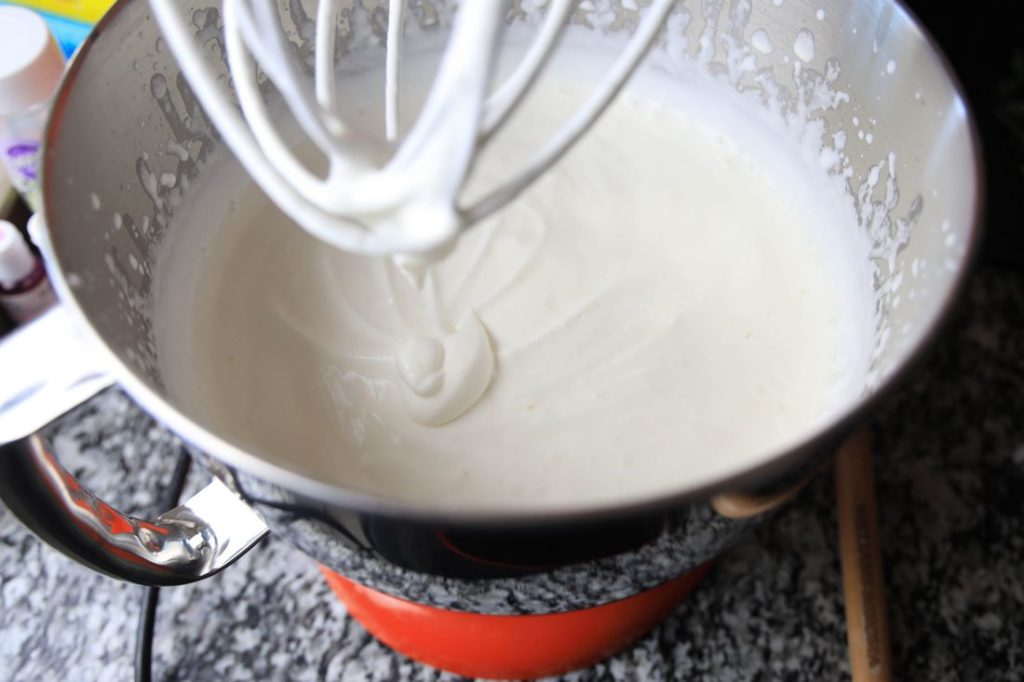 The Flavor
Next up it's time to add the sweetness. Adding just one can of sweetened condensed milk, folding it in with a spatula not to lose too much fluff of the whipped topping. Add vanilla flavoring or any other flavoring extract you desire.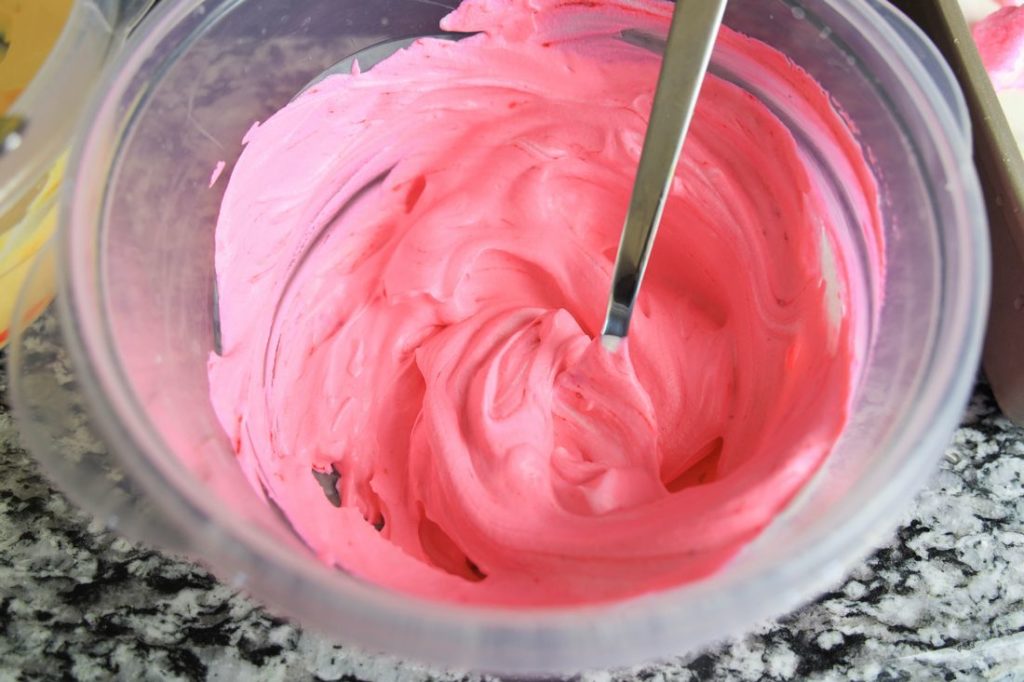 Next we are going to separate some of the ice cream into two bowls. Then mix in pink food gel and yellow food gel.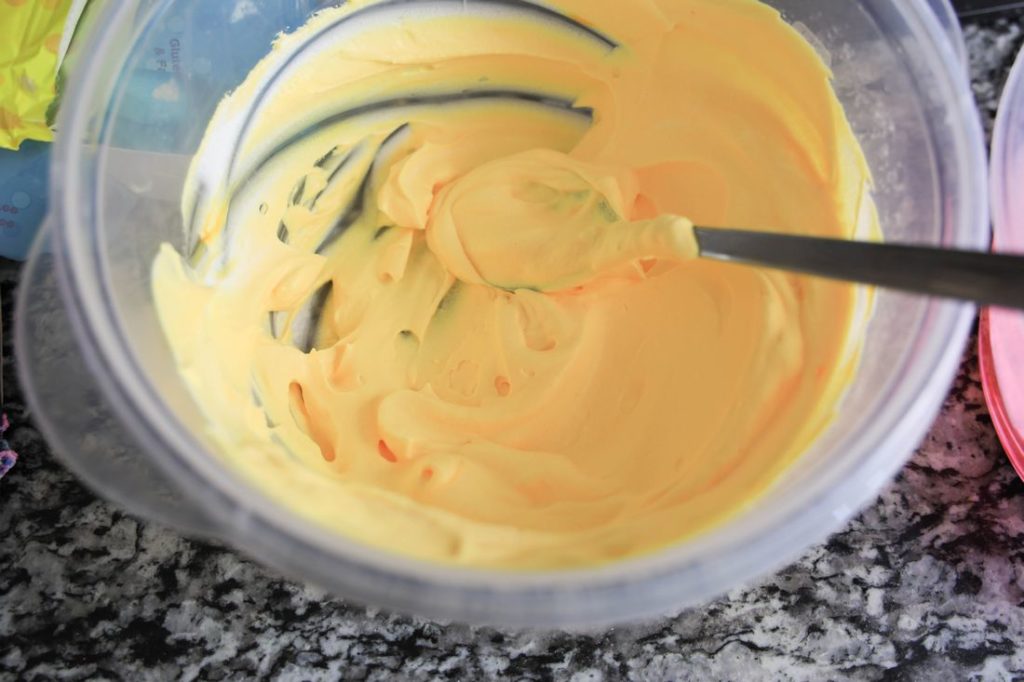 Mix these with a spoon and set aside. The dyed ice cream will later be mixed in with the remaining white ice cream.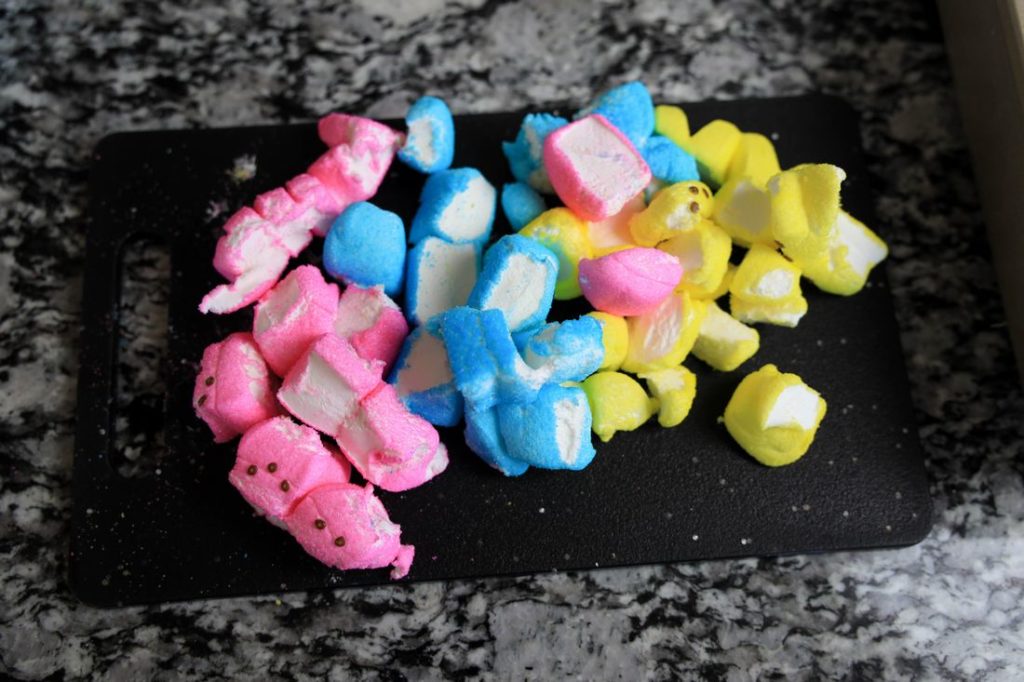 Cut the peeps marshmallows into small bites size pieces. I like to use all the different colors but you surely don't have to. I think it makes it more Easter fun when it has more color.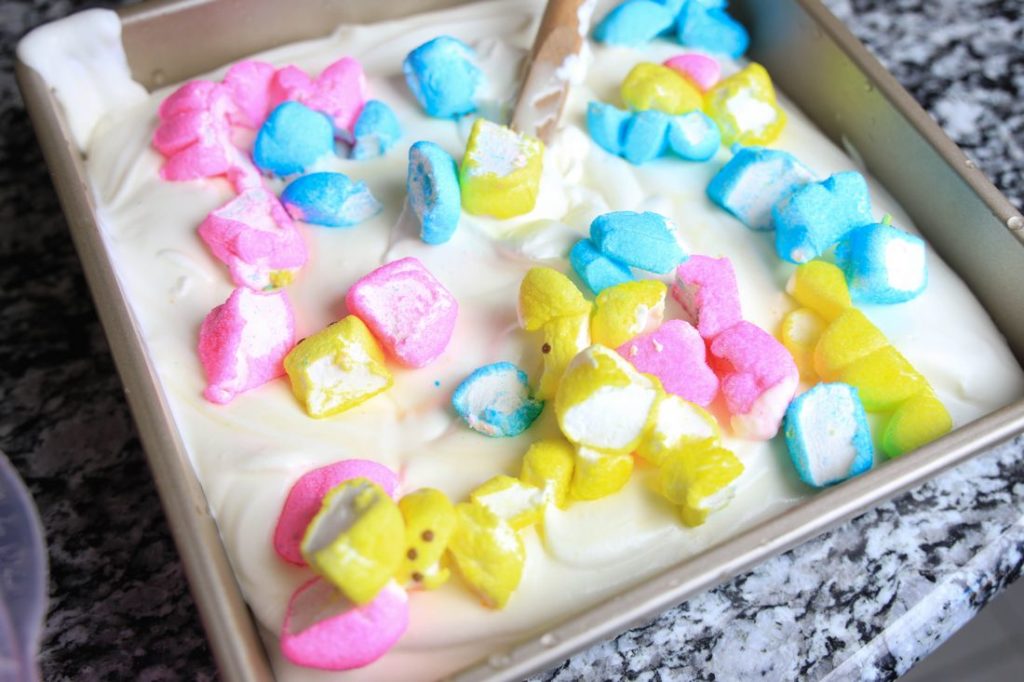 Add marshmallow candy to the ice cream pan as you layer in the white ice cream. The Peeps need to be some on bottom, middle, and top.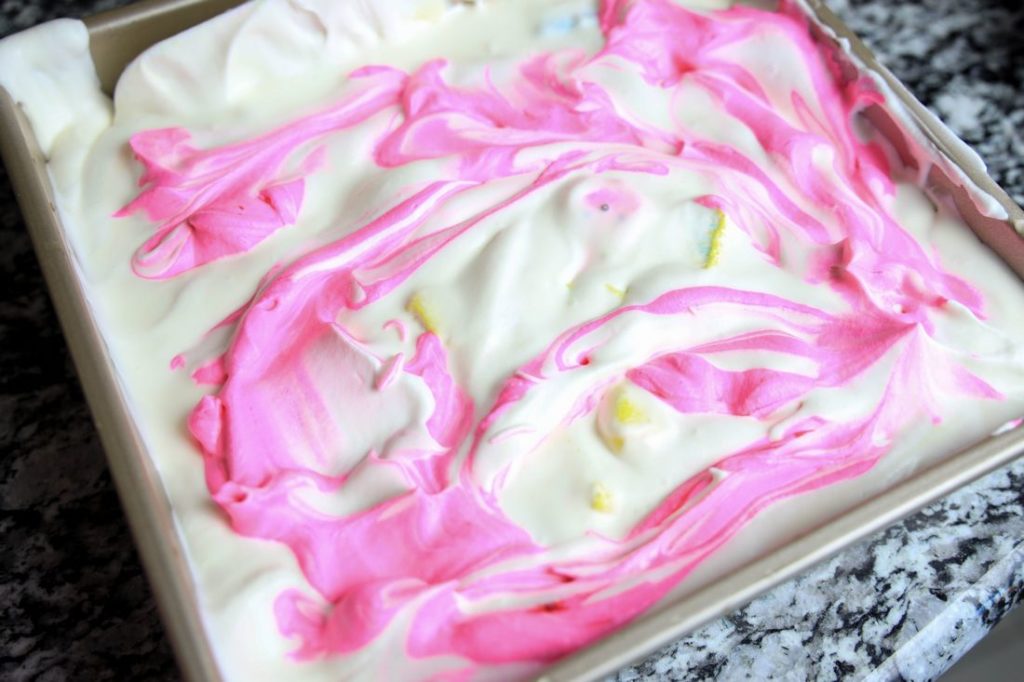 I use OXO's brownie 9×9 pan to place the white ice cream into it. Then swirl in the pink ice cream. Don't over swirl or you will lose the white ice cream.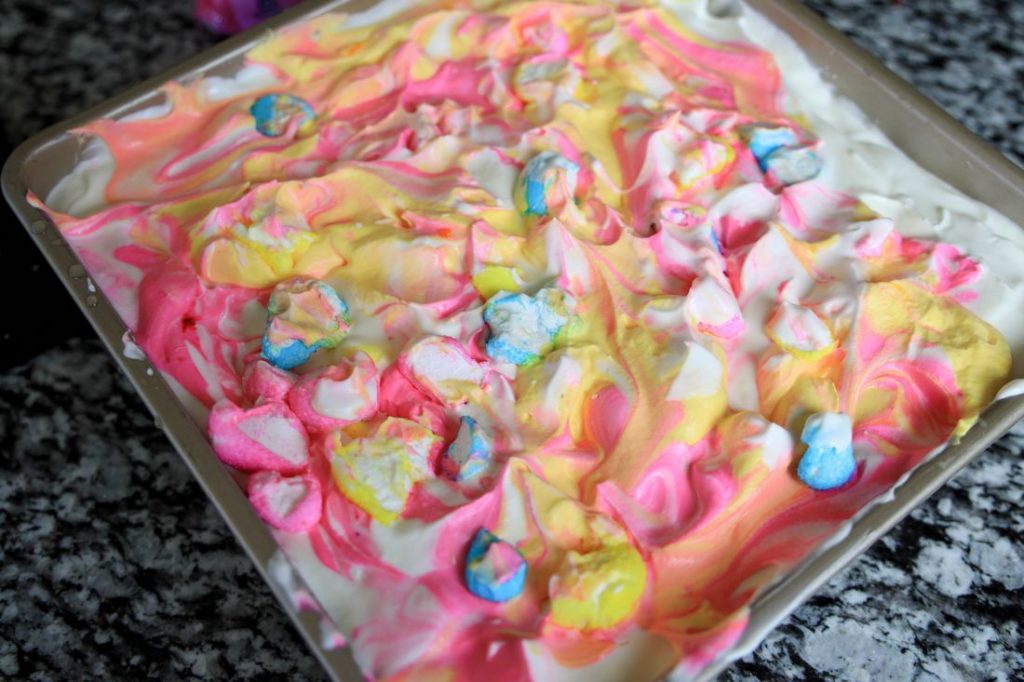 Covering The Ice Cream
Swirl in the yellow ice cream into the pink and marshmallow mixture. This is going to give you one colorful Peeps Easter ice cream. Cover it with plastic wrap and place in the freeze.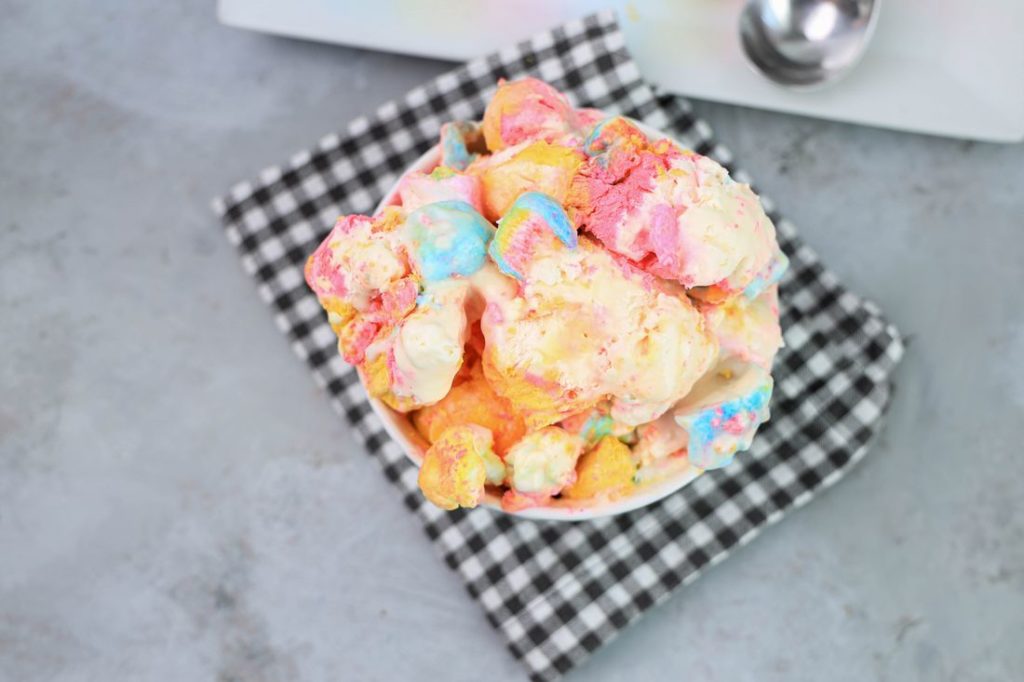 Freeze the mixture for 24 hours for best results. I like to serve it up on waffles cones for kids. Such a fun Easter Sunday treat. Perfect because it's a make ahead dessert.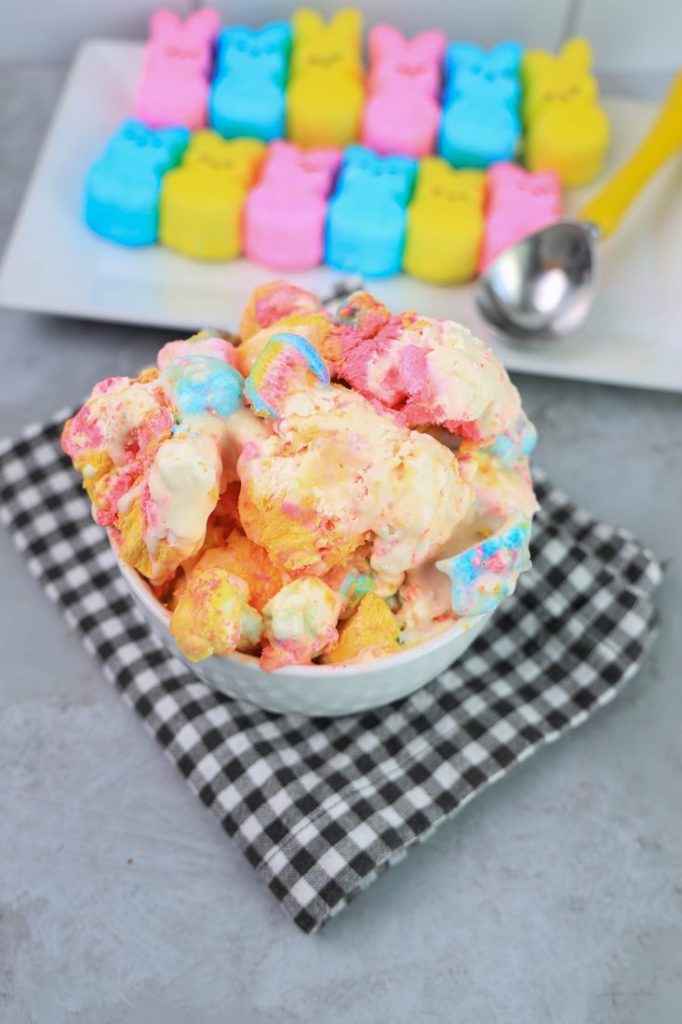 It's also a great way to use up those leftover peeps marshmallow candies. I love recipes that use up the leftover candy. Check out a few more Easter recipes below.
Creative Easter Recipes: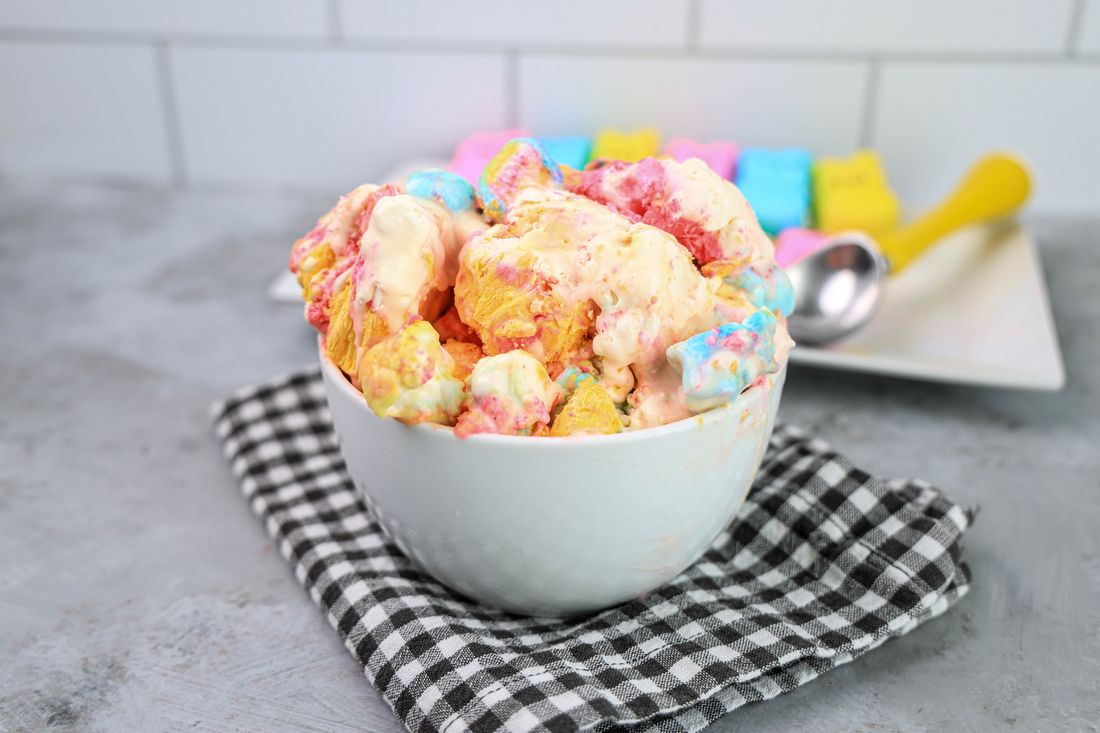 Peeps Easter Ice Cream
Peeps in a vanilla colored ice cream mix.
Ingredients
1

quart

heavy whipping cream

14

oz.

can sweetened condensed milk

1

drop yellow food gel

1

drop pink food gel

1

tablespoon

vanilla

or other flavoring

4

blue peeps bunnies

4

pink peeps bunnies

4

yellow peeps bunnies
Instructions
In a stand mixer with whisk attachment, pour in heavy whipping cream, and whip on low speed moving the speed up every five minutes until it resembles whipped topping consistency.

Add the sweetened condensed milk to the whipped topping mixture. Add in vanilla extract and fold well.


Separate about one cup of heavy whipping cream into one bowl for yellow and another one cup in a second bowl for pink. Drop the food gel into each and stir well.


Pour the white mixture into a 9×9 baking pan. As you layer this in add some peeps at the bottom, middle, and top.


Drop pink into different places and lightly swirl. Drop yellow into different places and lightly swirl.


Cover with plastic wrap or foil and freeze overnight. Once it has froze overnight it is ready to scoop and serve. When you scoop the colors will merry and be fun!
Notes
Note: For flavoring you may use vanilla, mint, apple, or coconut. It's your hearts desire. For this I like to use vanilla.
Pin Peeps Easter Ice Cream