This post may contain affiliate links. Please read my privacy policy.
Peanut Butter Fudge is so easy to make and great for gifting. Sweet and creamy which is perfect for the peanut butter lover on your list. Wonderful to make at the holidays to serve up for a fudge charcuterie platter.
This creamy fudge is fantastic for gifting at the holidays which is why we love it. Easy to make fudge with just five ingredients. Making this recipe affordable and produces a good amount of fudge for gifting.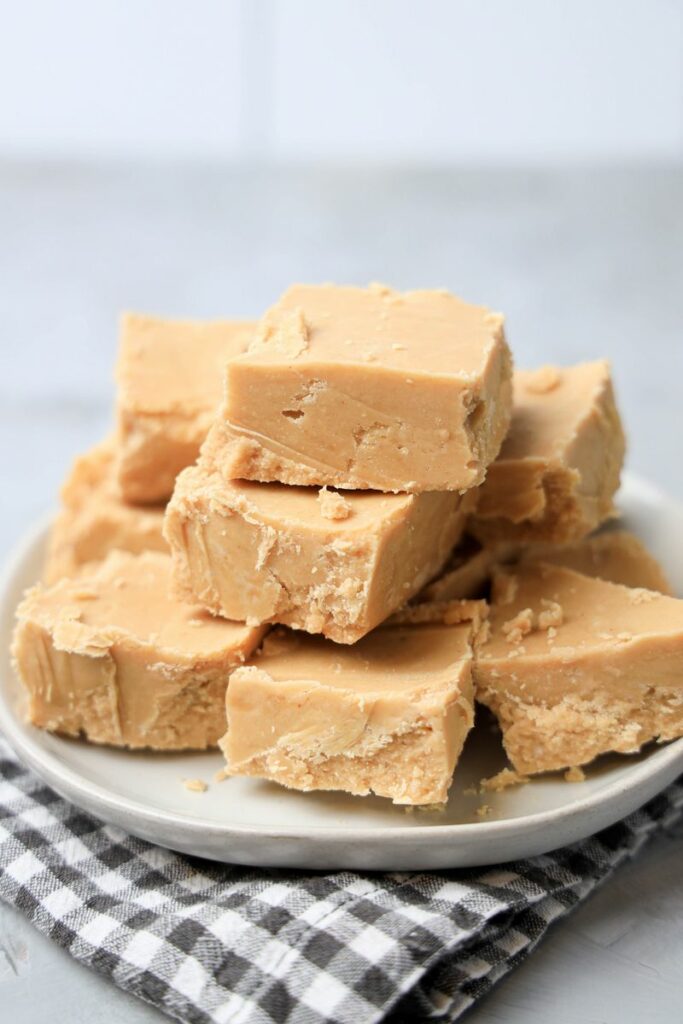 No specialty equipment is needed. Just a good whisk and a wood spoon. Stirring gets tough as the fudge is thick. I like to use good, thick wood spoons. I use Baltique Mykonos spoons when mixing.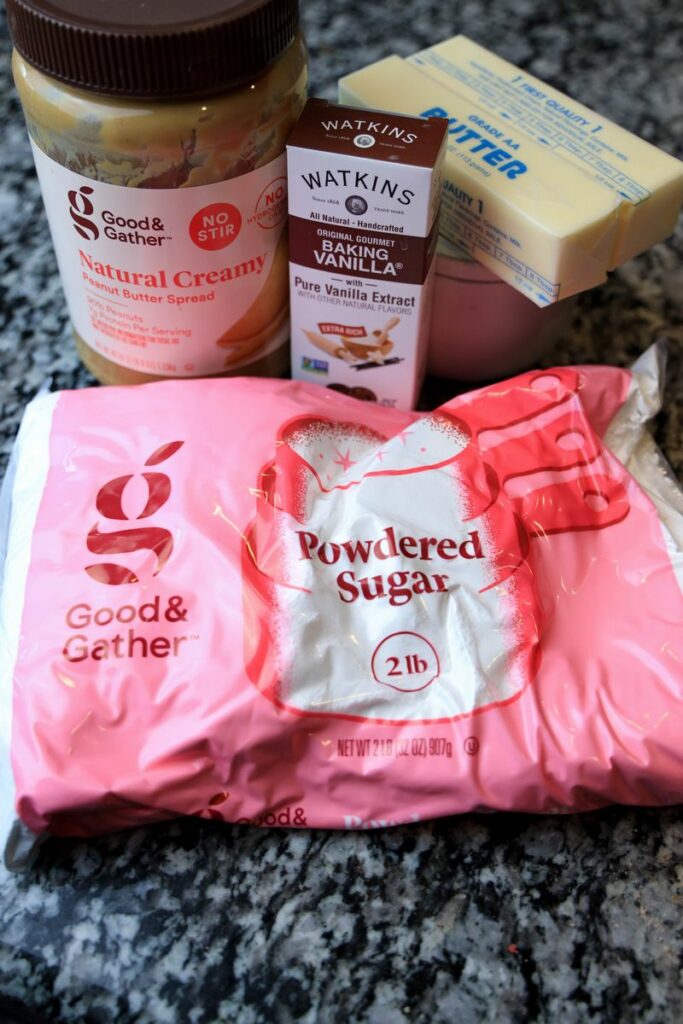 Easy Peanut Butter Fudge Ingredients:
With just four ingredients this recipe comes together easily and quickly. Powdered sugar, butter, vanilla, and peanut butter. Salt can be added but totally optional.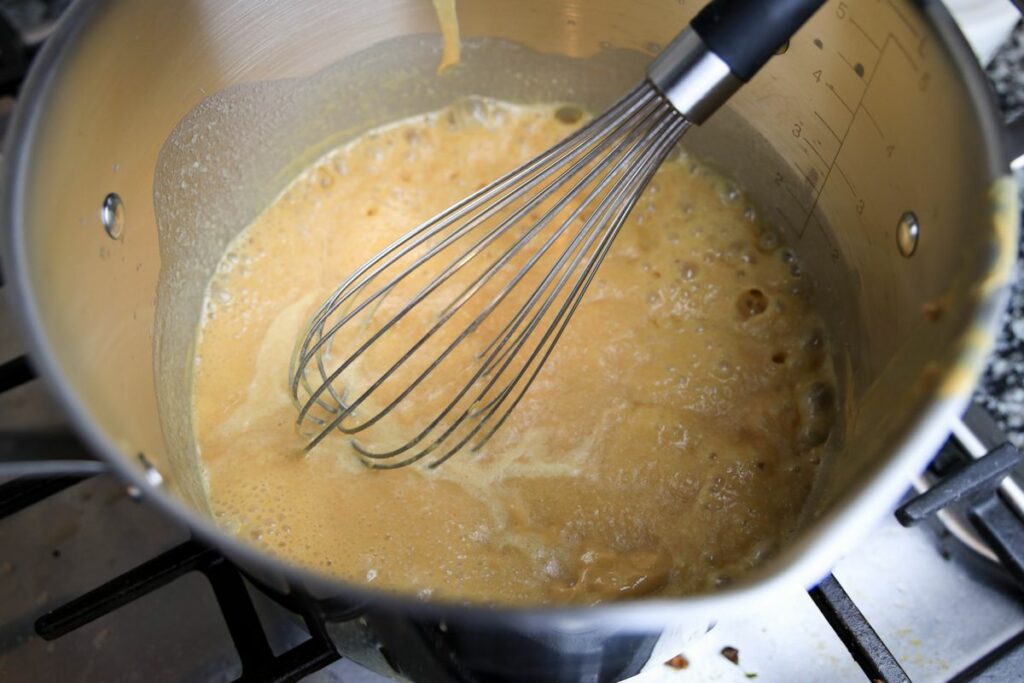 Whisk the butter and peanut together in sauce pot until both have melted and become a sauce. Remove it from the heat. Whisk in vanilla and a pinch of salt if preferred. Get your strong arm ready.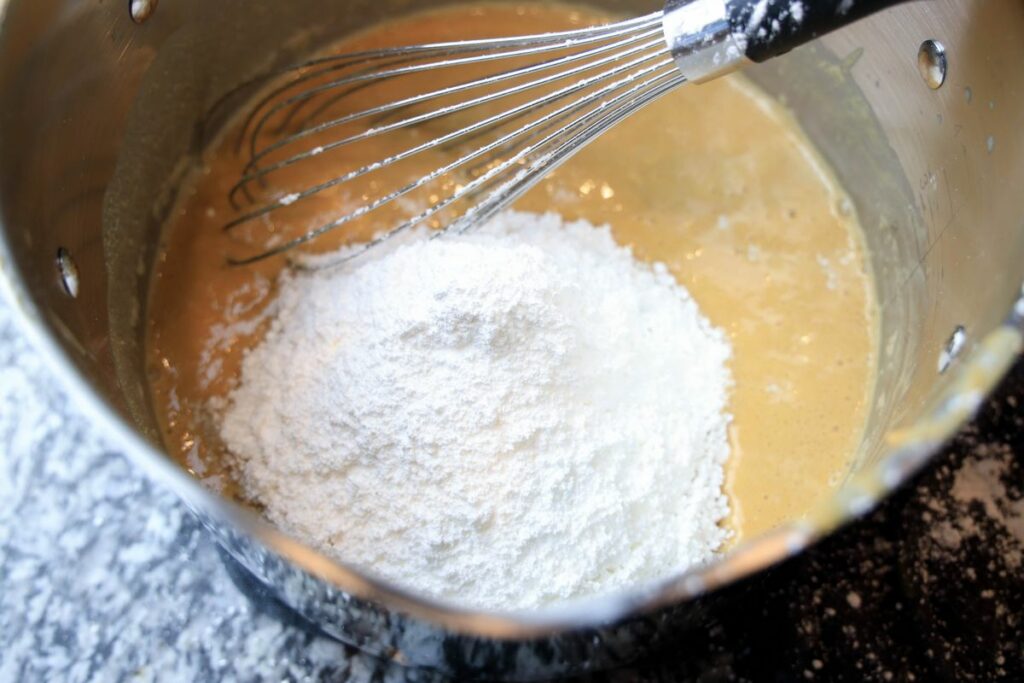 Whisk in the powdered sugar with a whisk. Once it starts to thicken then shake out peanut butter from the whisk. Switch to a wooden spoon.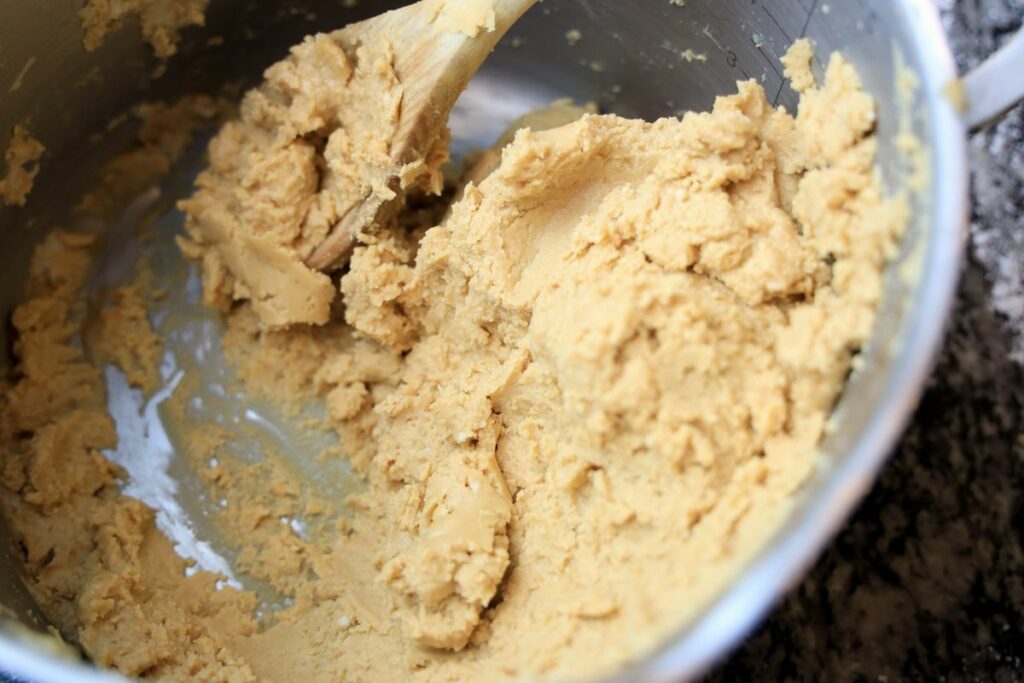 Mix well using the spoon to smash the fudge against the pot. Make sure to get all the lumps of sugar out. Shifting the flour first can help. This why mixing good and hard against the pot helps.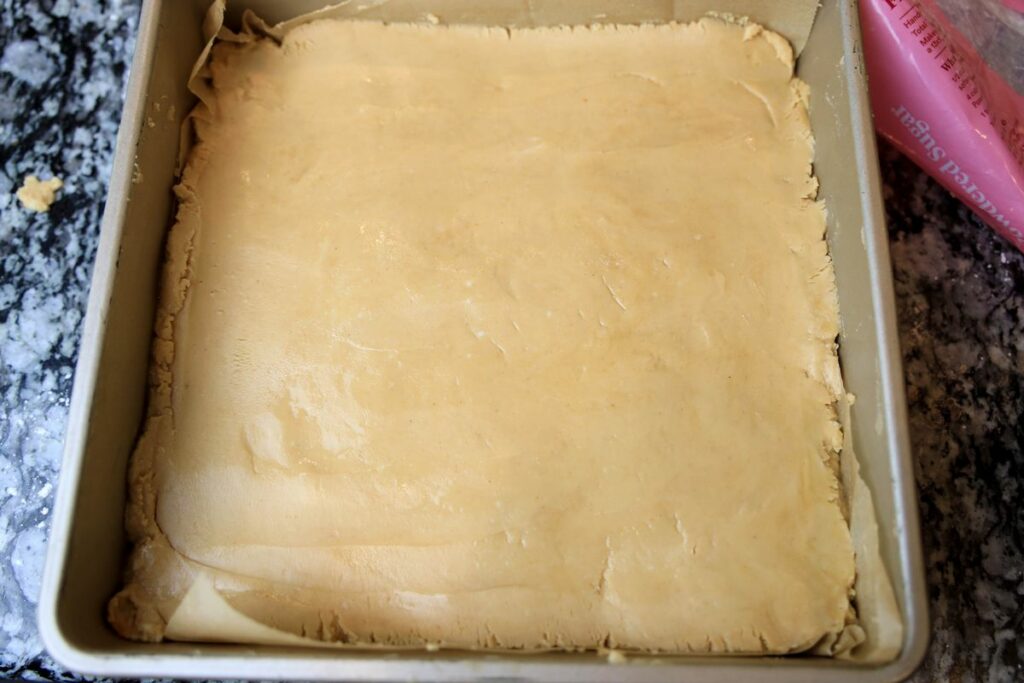 Line the baking sheet with parchment paper then place the fudge into the pan. Press down and make it smooth on top. Use a cake icing spatula to help smooth it out. Pop the fudge in the fridge overnight to set.
Tips For Perfect Fudge:
Use a wooden spoon to break up lumps.
Use a cake spatula for smoothing the top of the fudge.
Shift the powdered sugar for less lumps in the fudge when mixing.
Be sure to line your baking sheet with parchment. If you don't, the fudge can get stuck to the tin. Let the parchment overlap the tin so that you can remove it easily.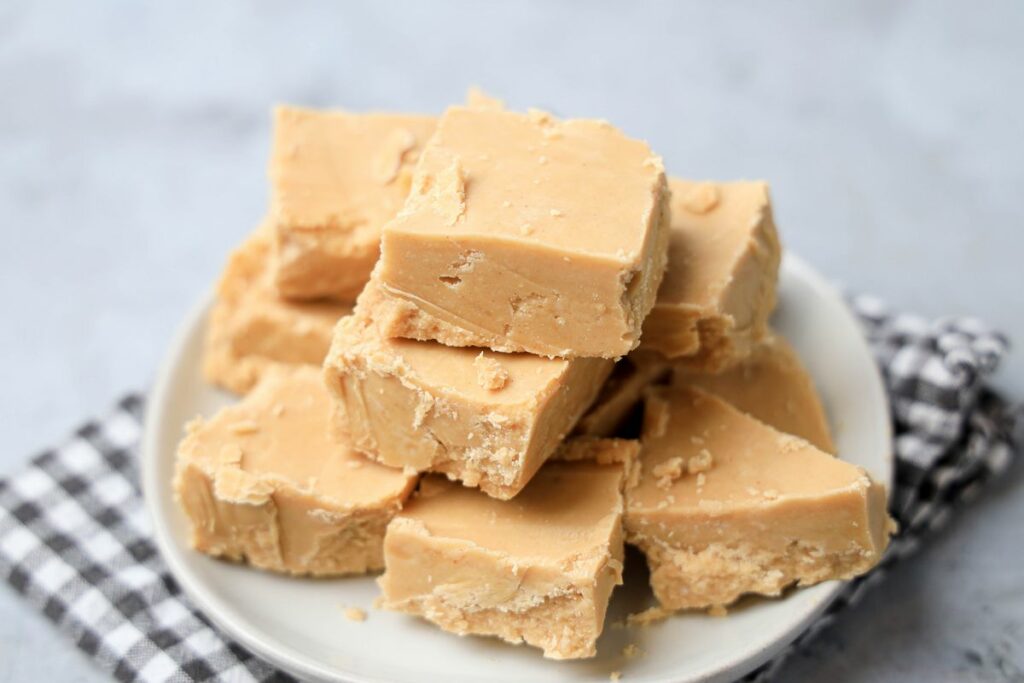 Storing The Fudge
Store the fudge in airtight containers for up to three weeks in the fridge. We do not suggest freezing the fudge as it can add moisture to the fudge which makes the creamy fudge not as tasty.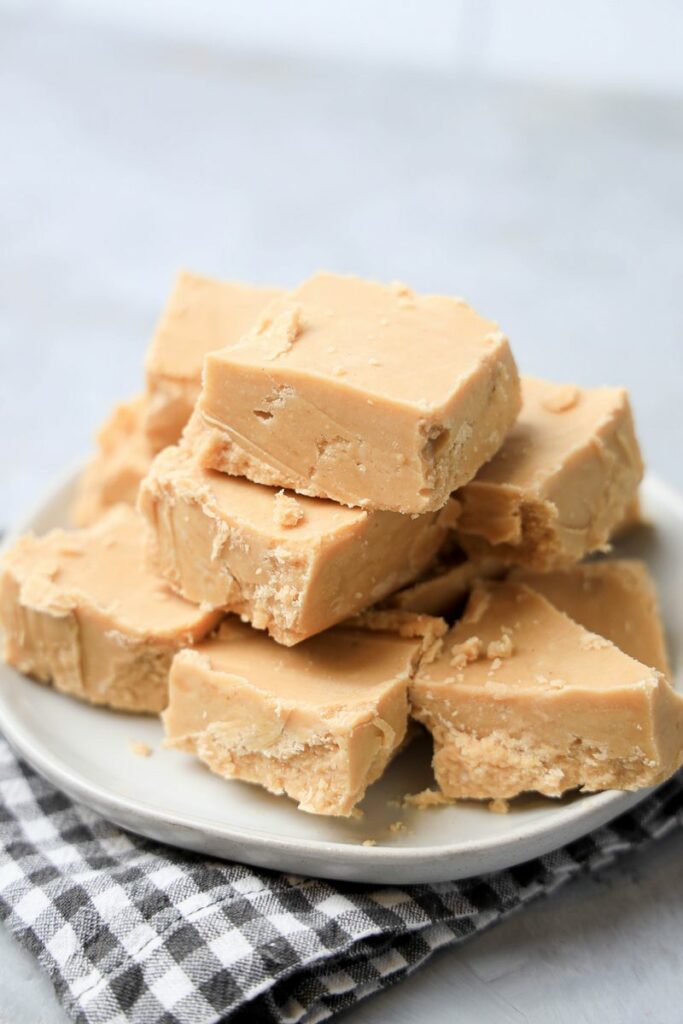 Gluten Free Fudge
The powdered sugar is gluten free and the peanut butter being natural is also gluten free. Vanilla depending on brand is gluten free as well. Butter is a given.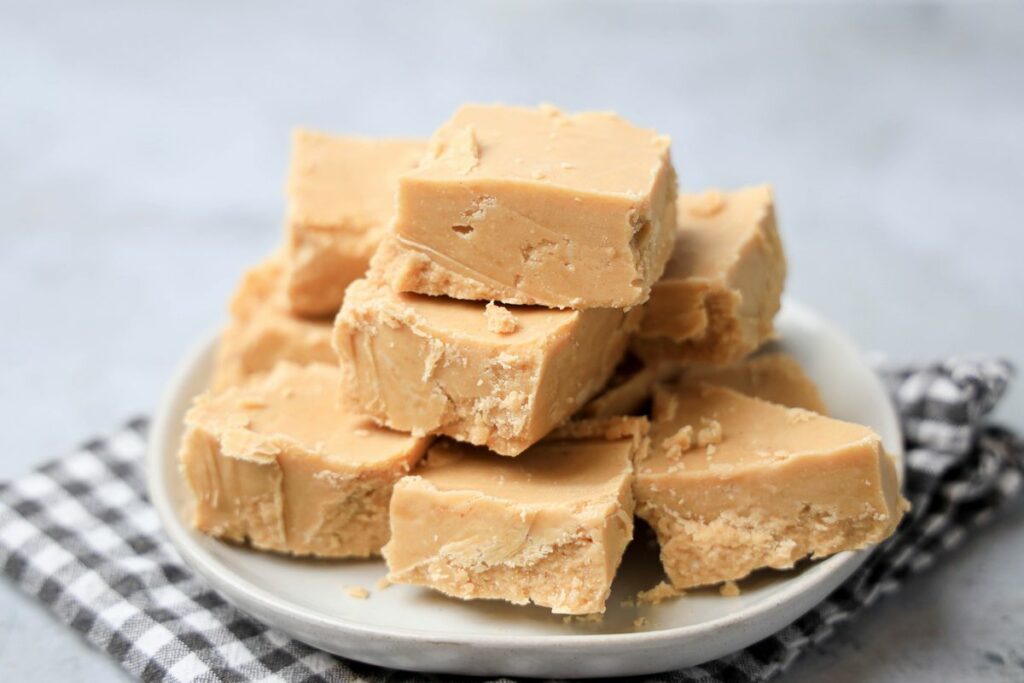 Great variations for this fudge would be to stir in some melted Ghirardelli's chocolate wafers. Stir in some strawberry topping to make a PB &J fudge. There is plenty of ways to change up this basic peanut butter fudge recipe.
Variations For Peanut Butter Fudge
Chocolate Wafers
Strawberry Sauce
Honey Roasted Peanuts
Grape Jelly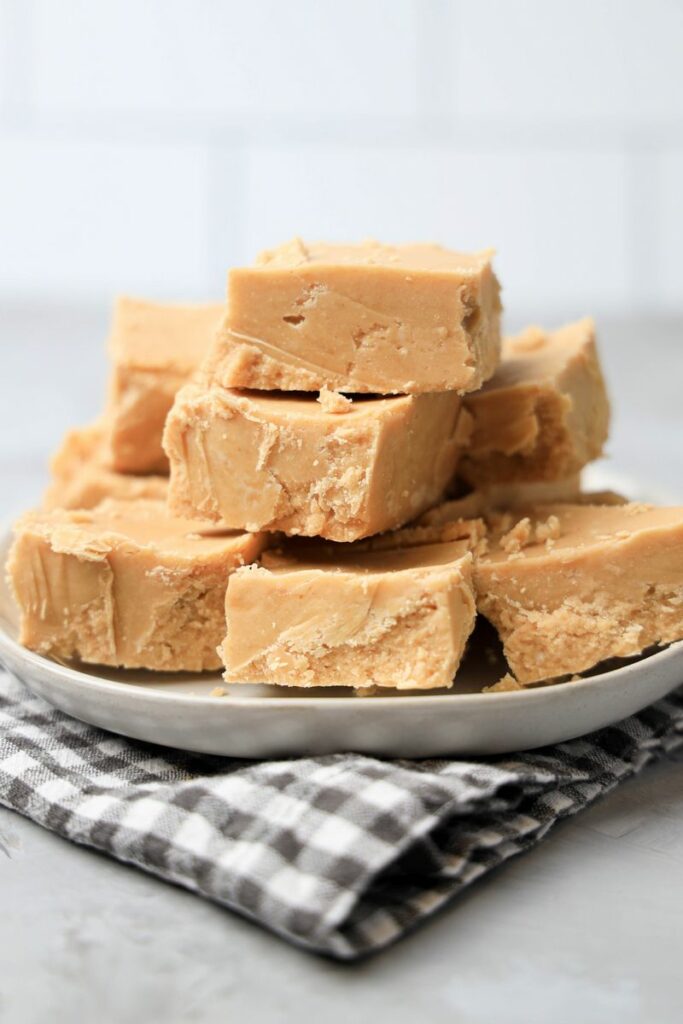 I love to make this fudge at Christmas. I gift it to friends and neighbors. The fudge is fantastic for cookie or fudge charcuterie boards as well.
Treats To Gift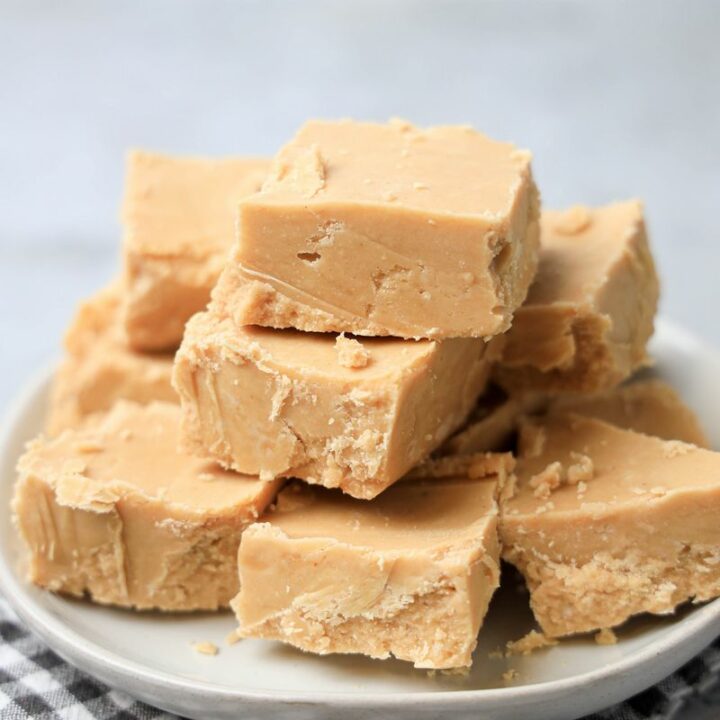 Peanut Butter Fudge
Creamy peanut butter fudge made with peanut butter and powdered sugar.
Ingredients
2

cups

butter

4 sticks

8

cups

powdered sugar

2

cups

natural peanut butter

see notes if not using natural

2

tablespoons

vanilla

1

teaspoon

salt
Instructions
Place butter and peanut butter into a sauce pan. Bring to medium heat and whisk until peanut butter and butter is melted. Remove from heat. Whisk in vanilla and salt.

Whisking well add powdered sugar. Switch to a spoon and keep mixing. This will be tough. Once the fudge is smooth and no pockets of sugar are visible then the fudge is ready to add to the pan.

Add parchment paper to the baking pan.

In a 9×9 pan, scoop the fudge ball into the pan. Flatten with clean hands. Then smooth the surface with a cake spatula or butter knife.

Place the fudge in the fridge for 24 hours or till set. Once set pull out and cut into squares.

Tips: In the peanut butter and powdered sugar process if the fudge does not get thick or is still oily add more powdered sugar by 1/4 cup at a time until it looks almost dry.

Notes
If using regular peanut butter then use less powdered sugar. About 3 1/2 cups per one cup butter ratio.
Pin Peanut Butter Fudge