Oreo White Chocolate Fudge
This post may contain affiliate links. Please read my privacy policy.
Oreo White Chocolate Fudge is a easy fudge perfect for gifting. This microwave recipe is fast to make and dangerously delicious. Cut into small bite size squares and add to your favorite charcuterie board.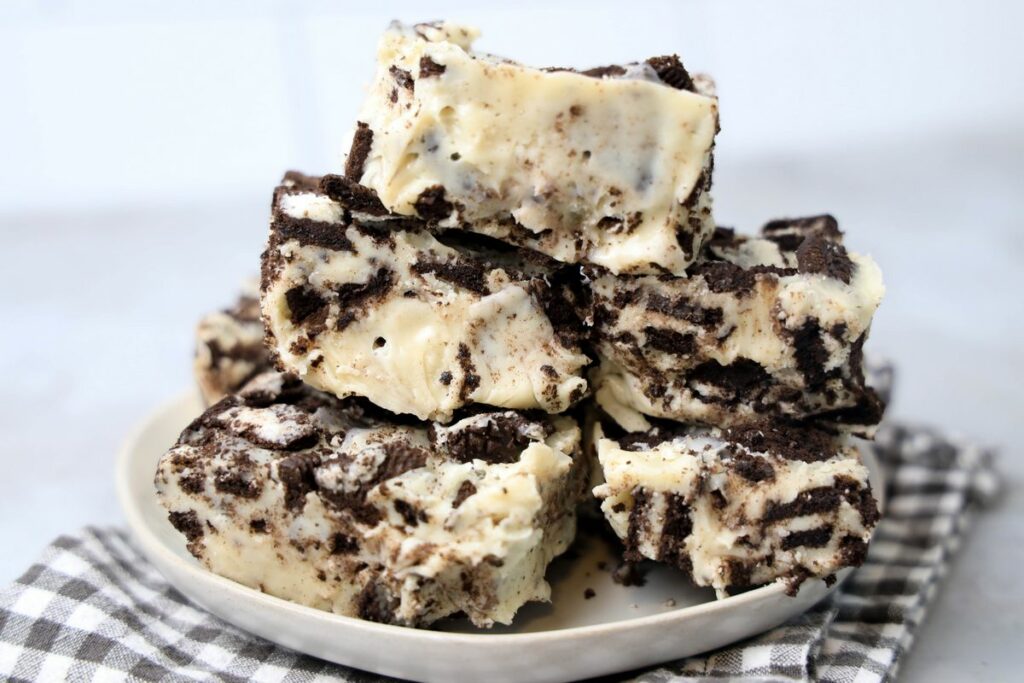 I love this Oreo fudge since it is easy to make it in the microwave. The ease of making it in a large pyrex bowl makes clean up easy too. You don't have to use a pyrex but I like the size and ease of using this bowl.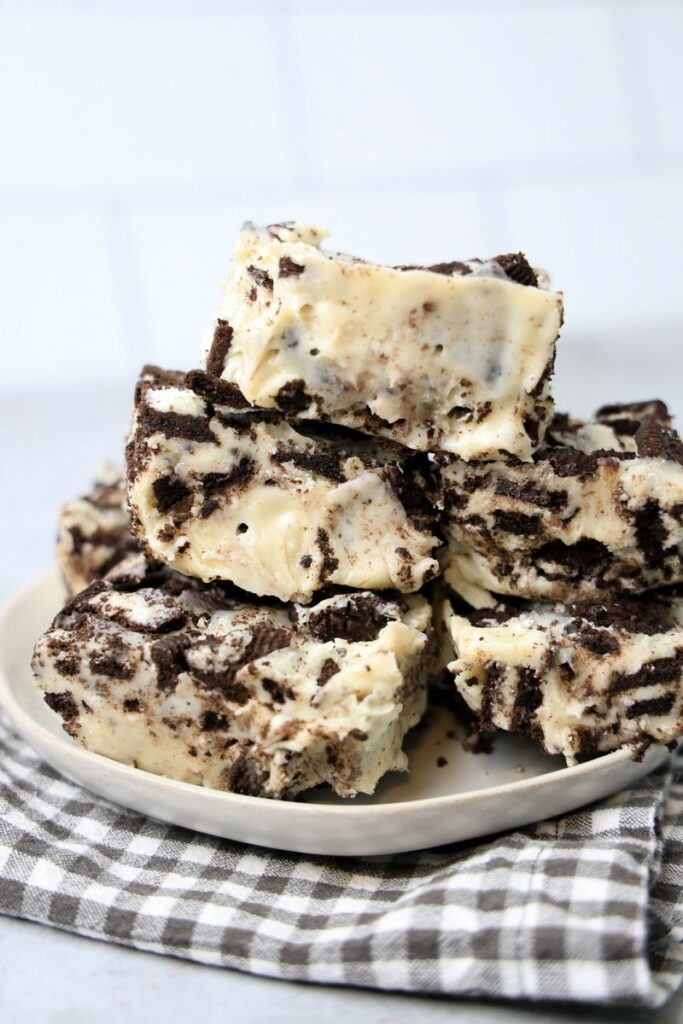 For this oreo fudge recipe you will need a large microwavable bowl. Spatula for stirring and folding the fudge. Additionally, a 9×9 pan or a 8×8 pan is needed. I used this 9×9 pan lined with parchment paper.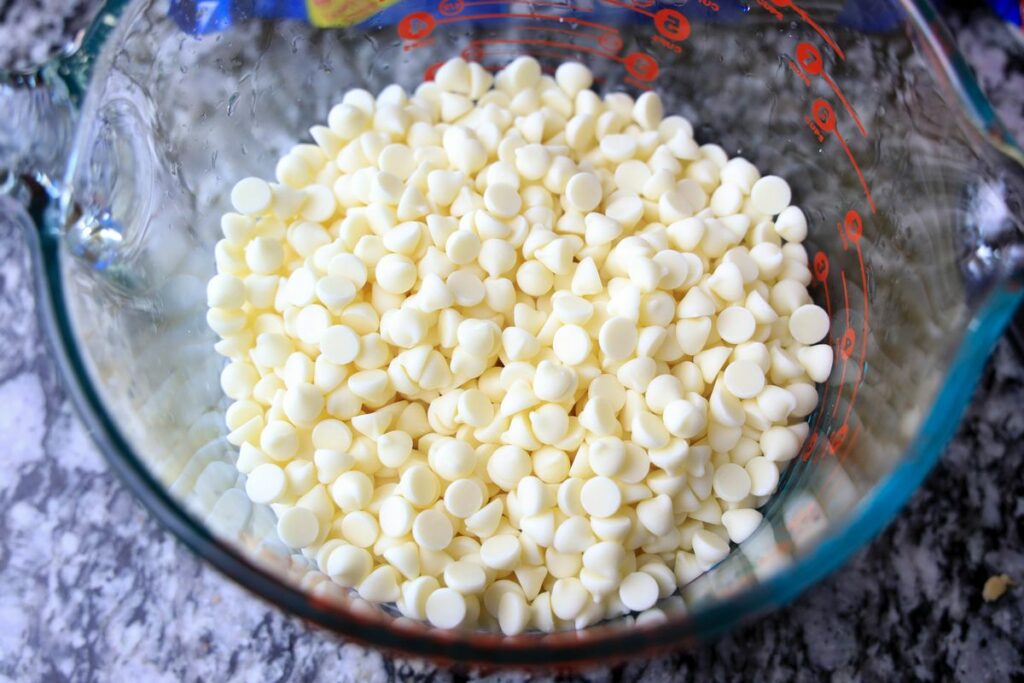 Pour white chocolate chips into your microwavable bowl. The bowl needs to be large enough to fit both bags of chocolate chips.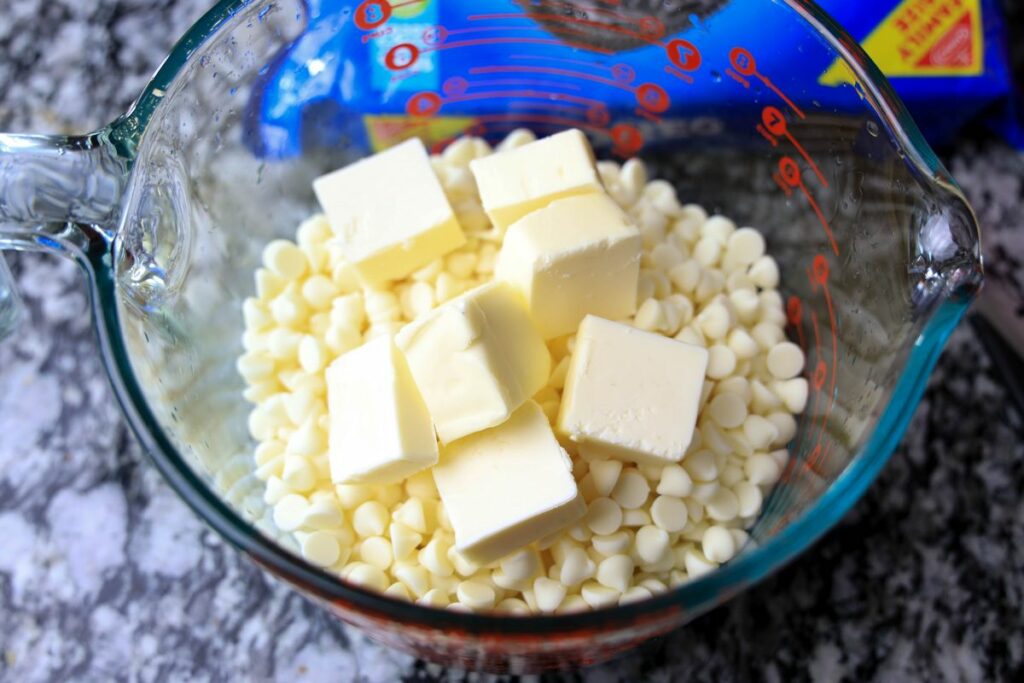 Slice the unsalted butter into cubes. Add the butter to the top of the white chocolate chips in the bowl.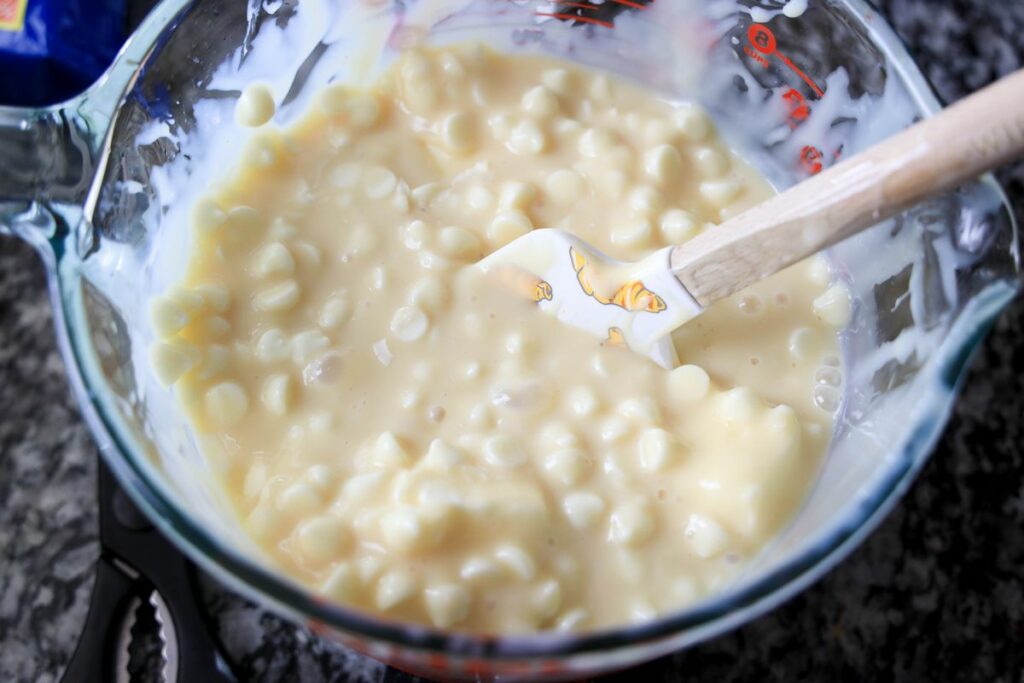 Stir in the sweetened condensed milk into the butter and chocolate chips. Now it's time to microwave the chocolate. Do this at 50 percent power or on defrost time mode.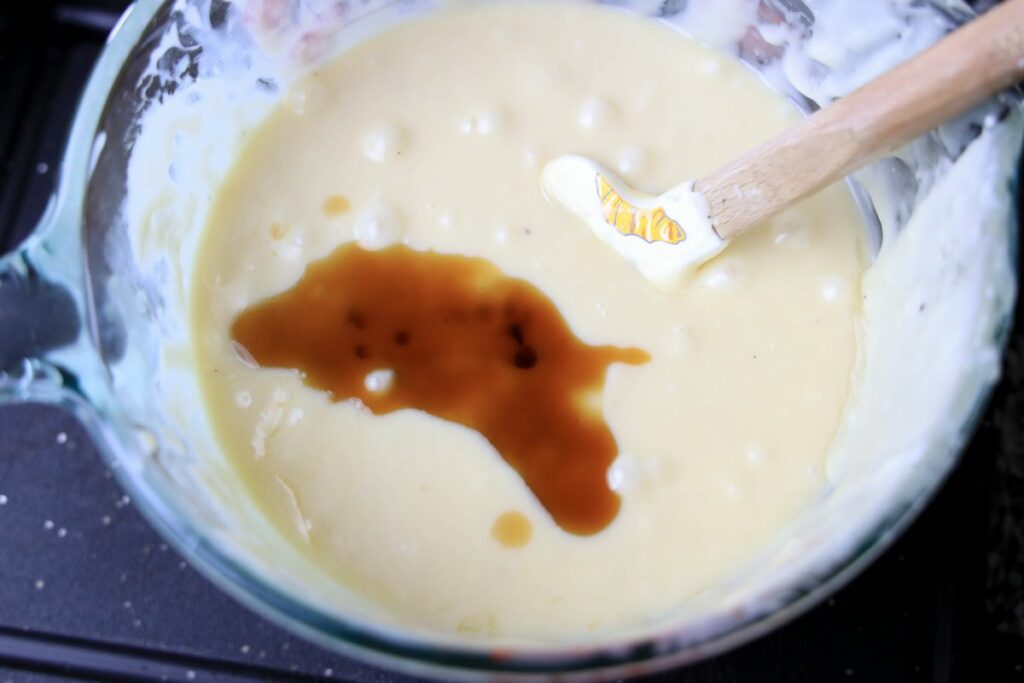 Microwave as directed in the recipe below. Once the chocolate is melted add in the vanilla and salt. Fold in the vanilla and salt with a spatula. Make sure the chocolate is fully melted.
Chopped the Oreo cookies into chunks. The Oreos needs to be chunks not crumbs. The cookies will break down some more when folding them into the chocolate.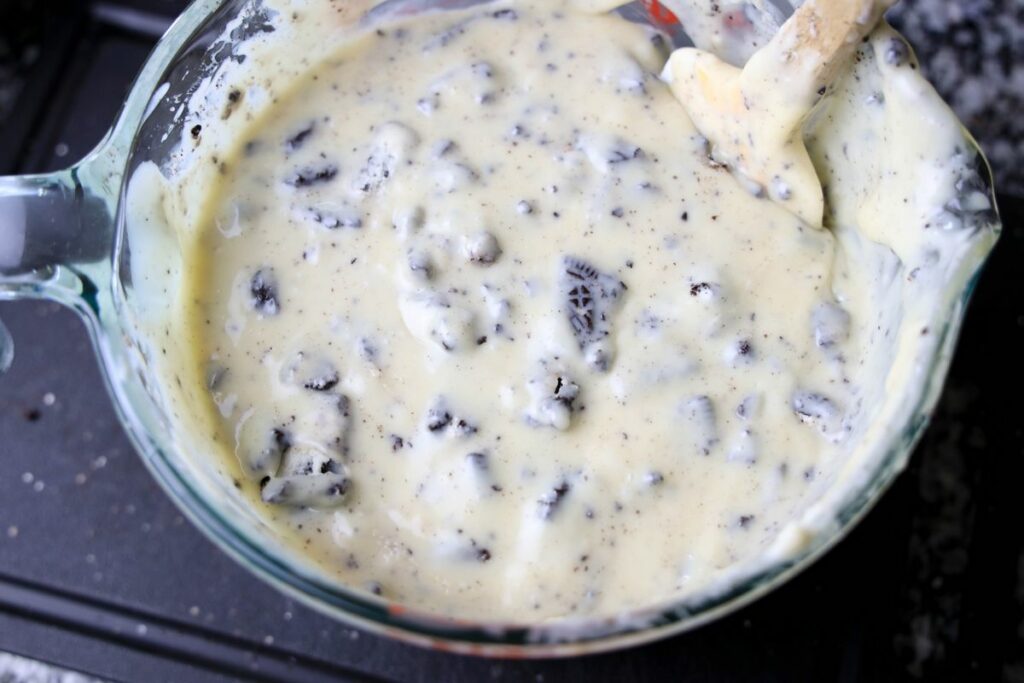 Mix the Oreo cookies into the chocolate mixture. Fold them in well till the cookies are evenly dispersed. Line a 9×9 pan with parchment paper then pour the fudge mixture into the pan.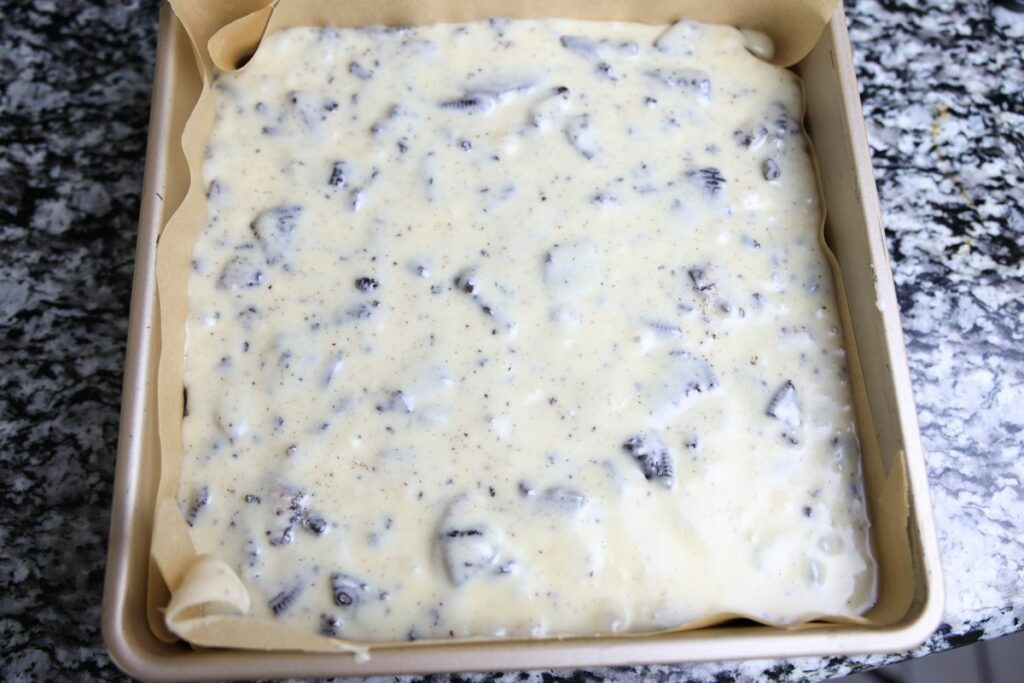 Cutting The Fudge
Once the Oreo white chocolate fudge is in the pan place it into the fridge overnight. It is best to let this fudge set overnight for best results. When ready to cut just pull up the parchment paper from the pan and cut.
Tips For This Recipe
Make sure to use 50 percent power or defrost mode not to burn the chocolate.
Folding works better than stirring.
Using parchment paper in the pan helps to easily remove and cut the fudge.
Placing some plastic wrap on top of the fudge in the fridge protects it from anything else being dropped on it.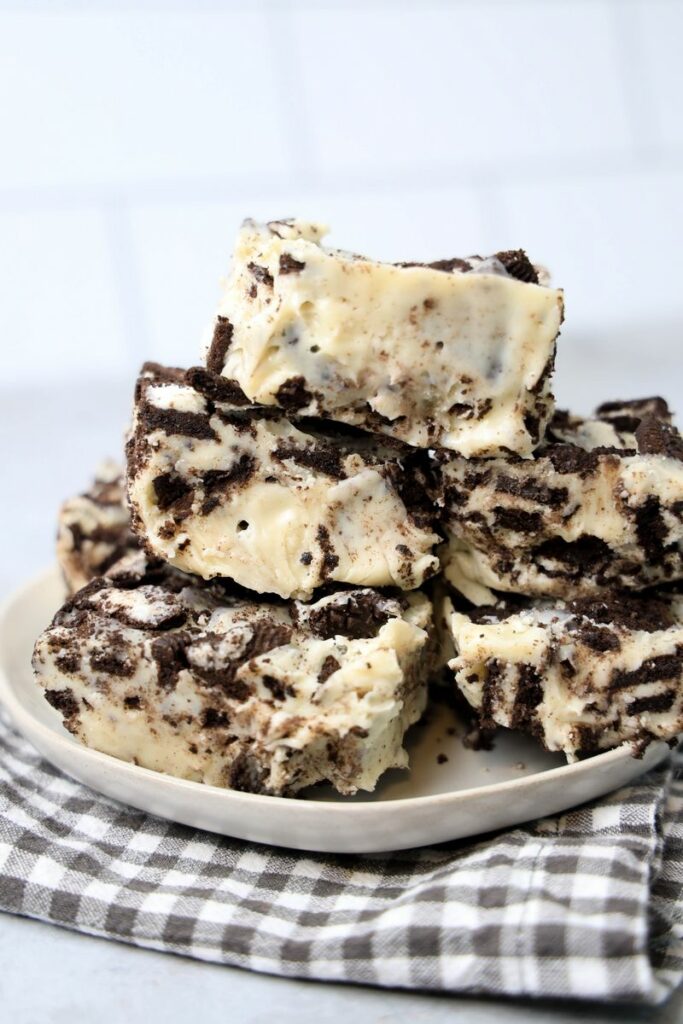 Storing Fudge
Fudge is best stored in an airtight container in the fridge. This will last about three weeks so it's okay to prepare ahead of time. Do not freeze the chocolate fudge as it just adds more moisture.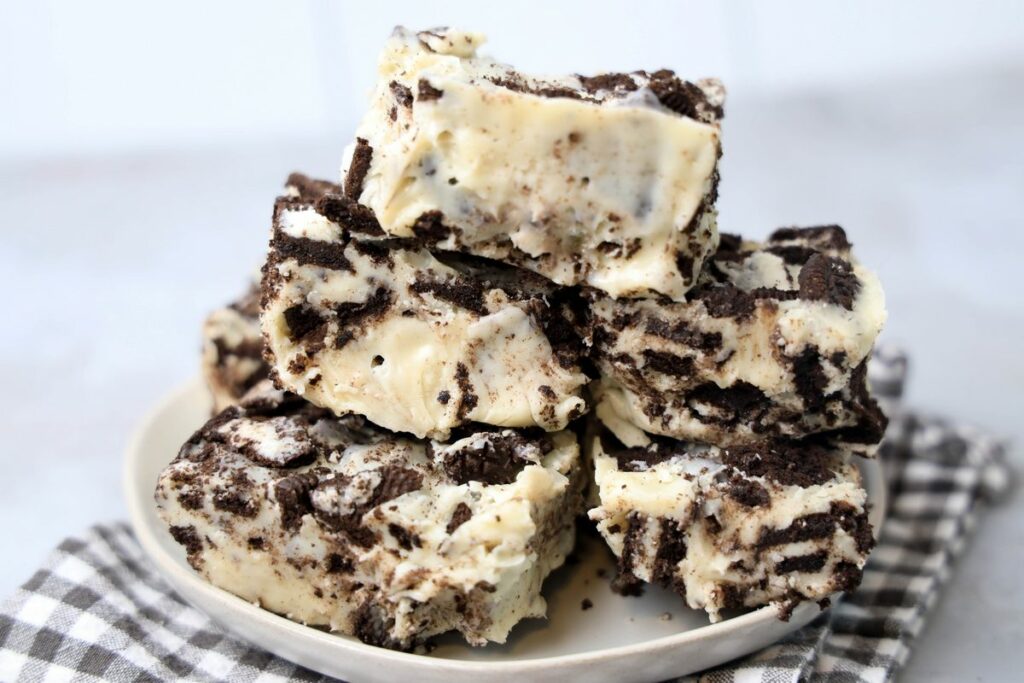 Variations For Oreo Fudge
Red Oreo cookies will give a fun and festive look. Other seasonal colors will work for other holidays. Same idea applies with seasonal Oreo flavors. Change up this fudge with pumpkin spiced Oreo cookies or other flavors.
Gluten Free Fudge
If you would like to make this recipe gluten free then use Oreo gluten free cookies. They come in the white package. Don't use the double stuffed.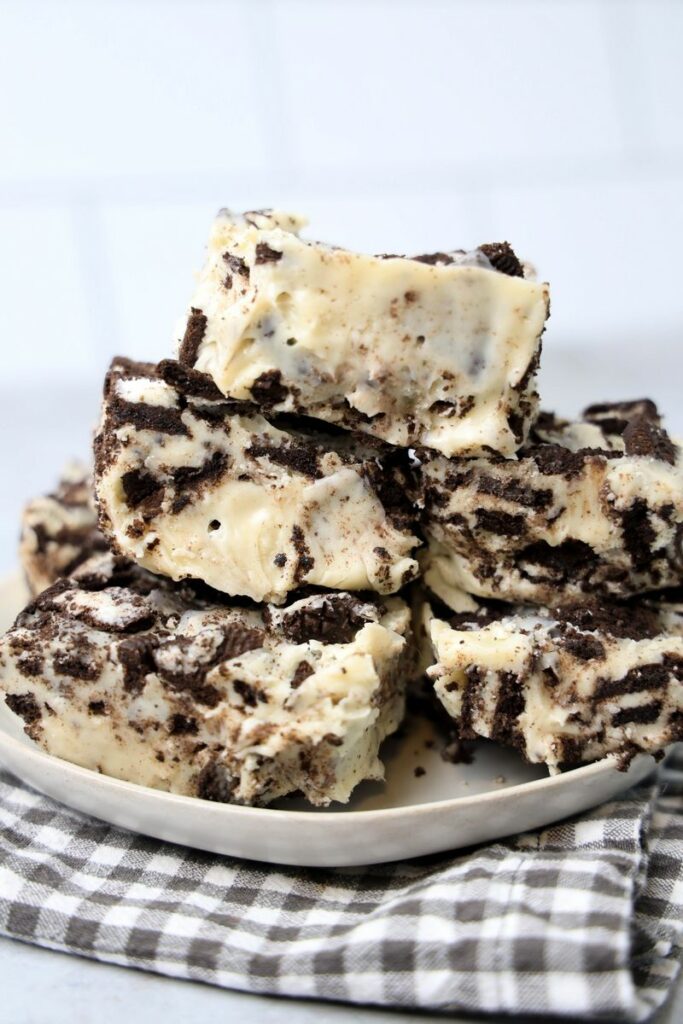 Oreo fudge is one of my favorites to make at the holidays. This treat is so simple and people just enjoy it. Whether I add it to a Christmas charcuterie board or gift it in boxes it's always major hit!
Easy Christmas Treats: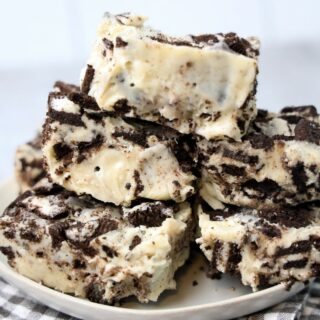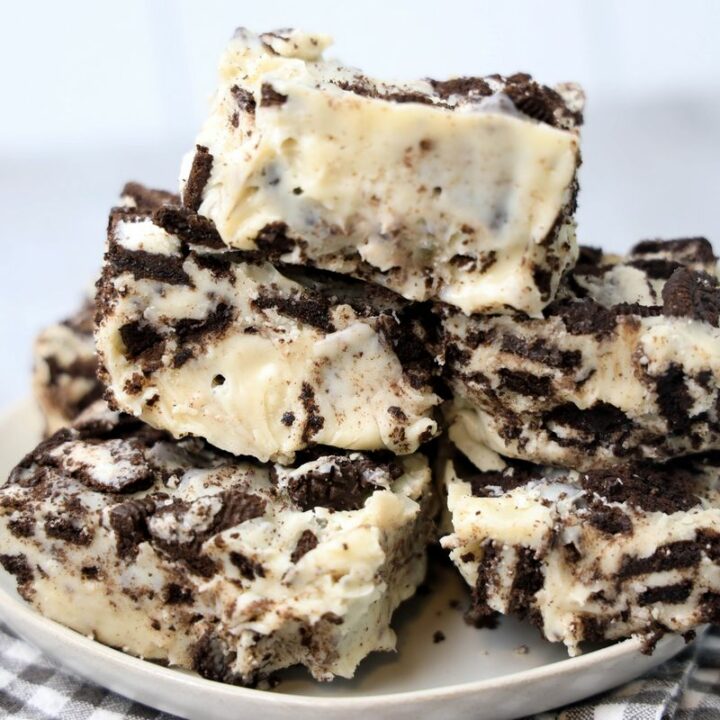 Oreo White Chocolate Fudge
White chocolate fudge with Oreo cookies.
Ingredients
2 – 12

oz

bags white chocolate chips

2 – 14

oz

cans sweetened condensed milk

1

package family size Oreos

8

tablespoons

unsalted butter; sliced

2

teaspoons

vanilla

1

teaspoon

salt
Instructions
Pour two bags white chocolate chips into a deep microwave safe bowl. Add butter to the top of the chips. Pour in sweetened condensed milk and mix well.

On 50 percent power or defrost time microwave for 3 minutes then stir. Then another 2 minutes then stir. Repeat at 1 minute intervals from here on out until all is melted.

Chop up two rows of Oreo cookies. Mix vanilla and salt into the melted chocolate. Fold in the cookies.

Line a 9×9 baker with parchment paper and pour in the mixture. Spread out evenly.

Chop four more cookies and top over the fudge pressing down. Place in the fridge for 24 hours.

Remove and cut fudge into pieces the size you would prefer. Store in fridge in a airtight container for up to three weeks.
Pin Oreo White Chocolate Fudge