Instant Pot Double Hot Chocolate
This post may contain affiliate links. Please read my privacy policy.
Don't have time to make hot chocolate bombs but want to use your instant pot for hot chocolate? Try this Instant Pot Double Hot Chocolate! A super simple recipe to make on the slow cook option of the instant pot. Great for Christmas morning!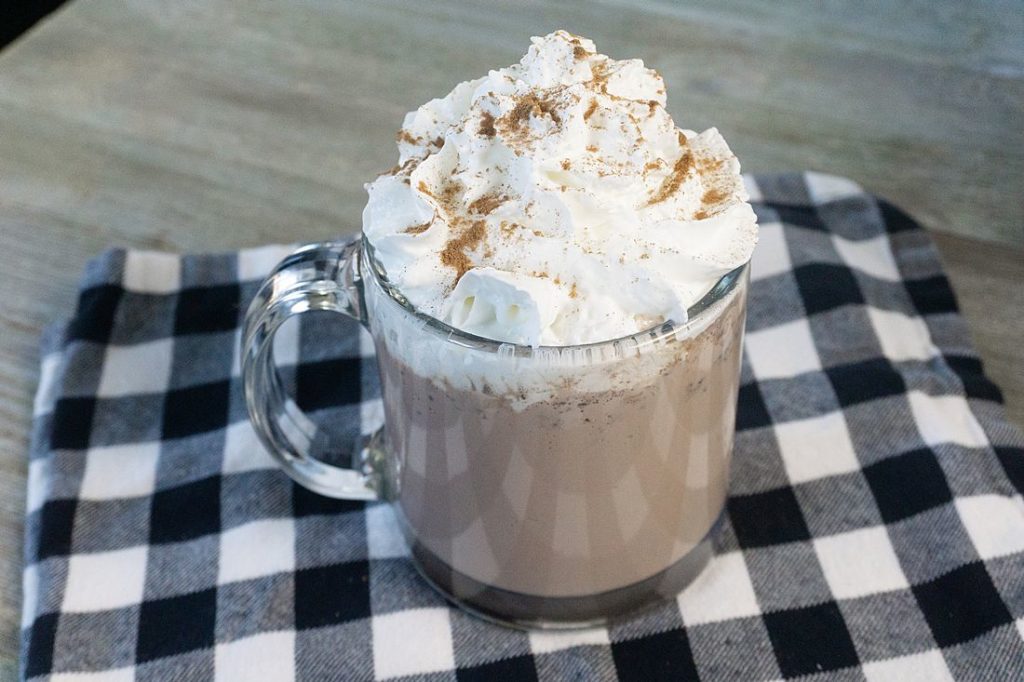 With just a few minimal ingredients and about the cost of two hot chocolates at Starbucks you can have the best hot chocolate at home. This makes enough to serve an entire family. When it's done cooking put it in a thermos for Christmas light viewing.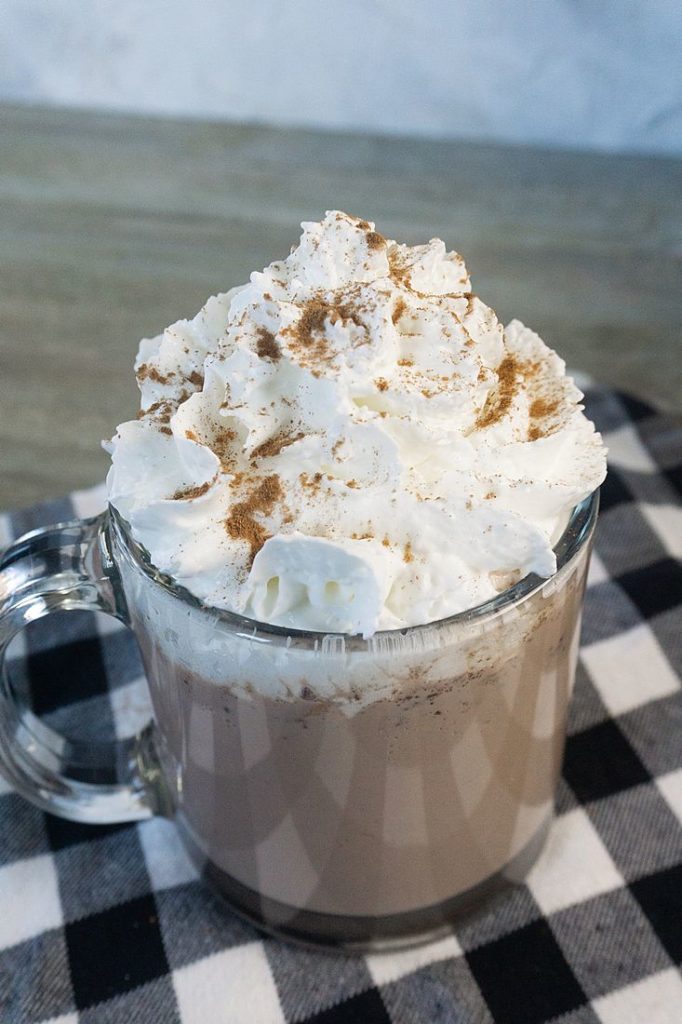 Start by getting a good chocolate bar something with about 72% cocoa. We don't want anything semi sweet or milk chocolate here. A good dark chocolate is key and nothing too rough either. So, that 72% is good. I used Ghirardelli chocolate with 72% dark chocolate.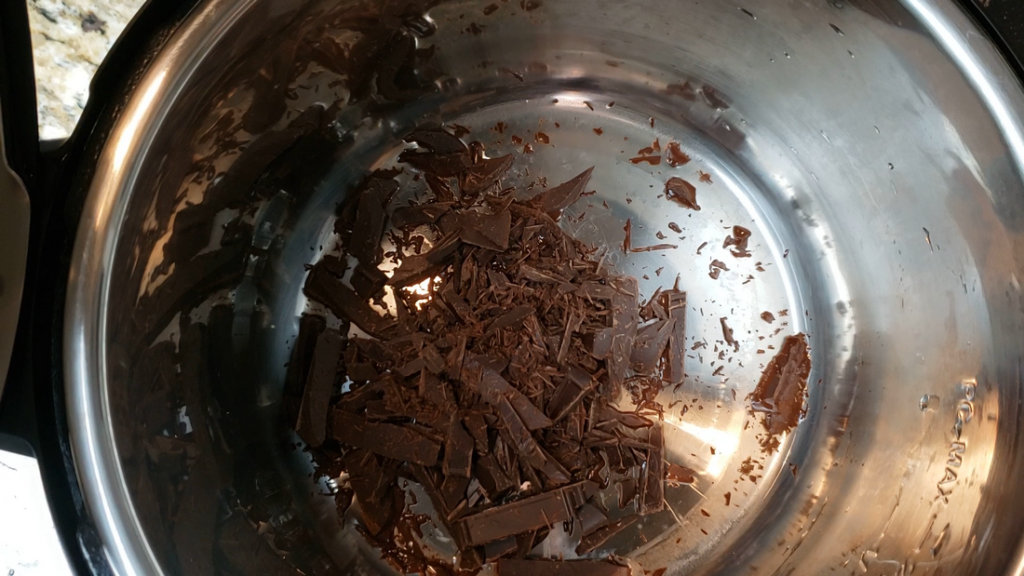 Set the instant pot to slow cook for two and a half hours. Once it heats up slightly, add in the chocolate. Melt it to the bottom and stir or whisk off with milk. No worries if it hardens as this will cook out as the hot chocolate slow cooks.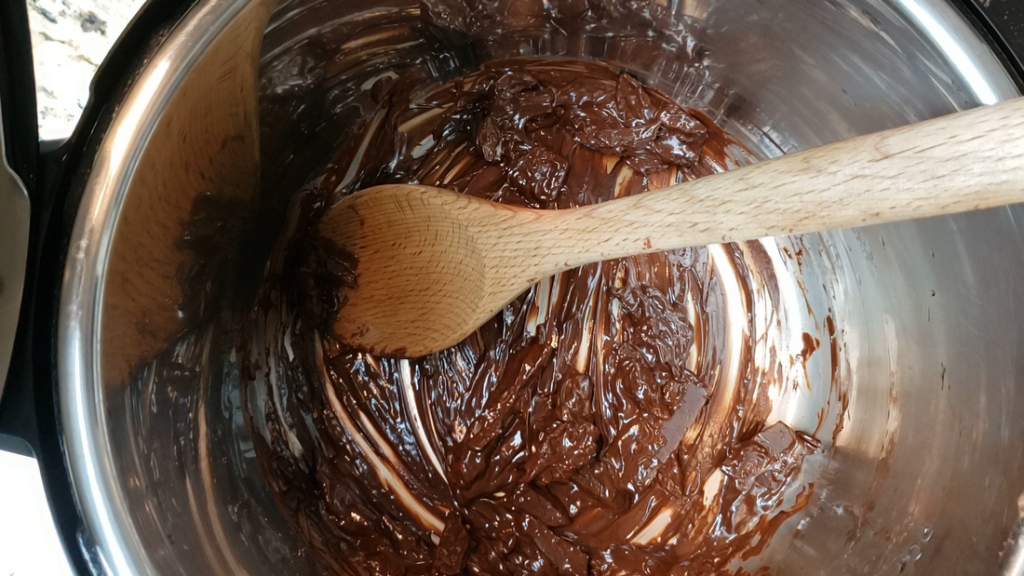 Important Note About Powdered Cocoa
After adding in milk it's time to mix the cocoa together. I like to use Hershey's cocoa but any powdered cocoa will work. Not the hot chocolate in a can this must be powdered baking cocoa. Mix it together with a few tablespoons of water till it's like pasty syrup.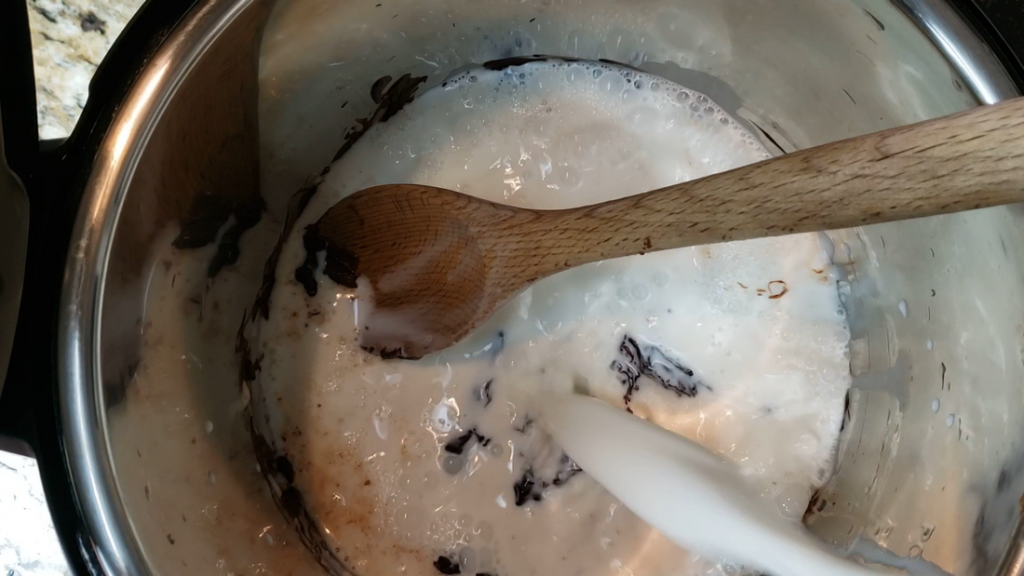 Spoon the mixture into the milk and stir well. This will help it to incorporate better into the milk. Just adding the dry powder doesn't work well. Definitely don't skip this step. As the hot chocolate slow cooks inside the instant pot the chocolates will merry.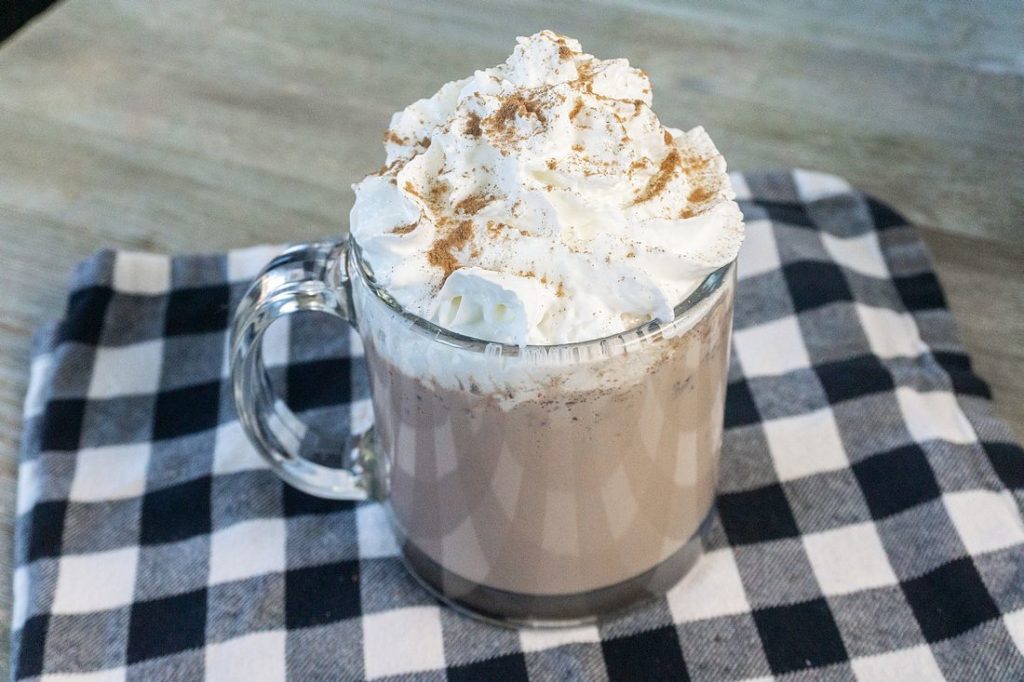 I like cinnamon and nutmeg in instant pot double hot chocolate. However, I understand not everyone likes cinnamon in their hot chocolate. Simply just leave it out if you don't want the cinnamon or nutmeg. The hot chocolate will still be just as tasty.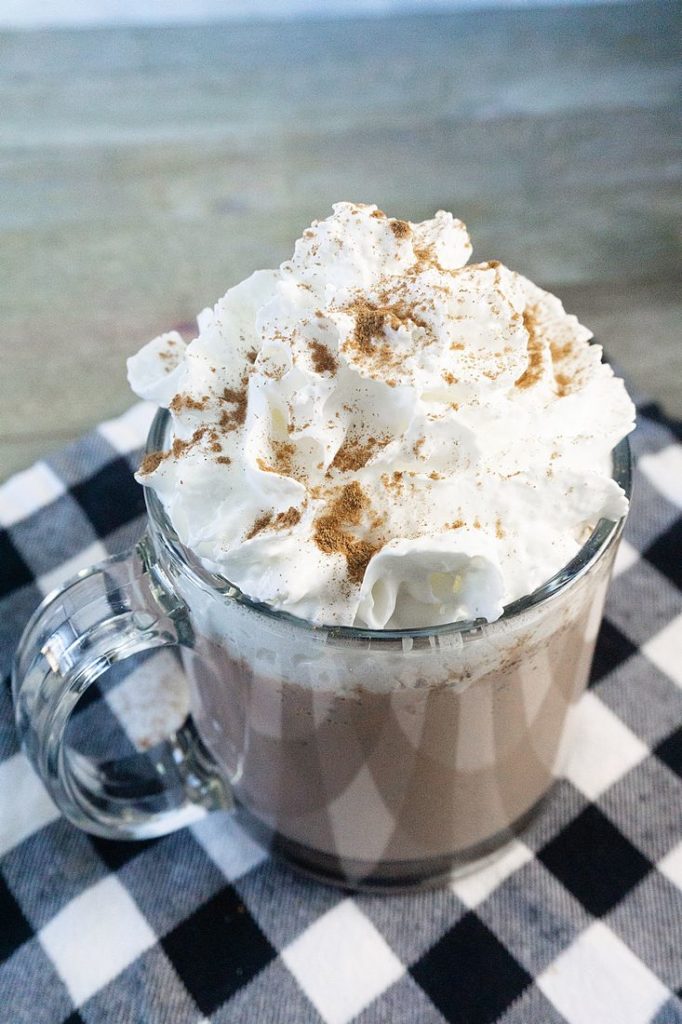 Sugar In The Instant Pot Double Hot Chocolate
This is really up to how sweet you want the hot chocolate to be. We used about 1 1/3 cups of sugar in ours. If you need to you can also add sugar substitutes. Just add a little sugar at a time and taste. This way it won't be too sweet. Remember as it heats it will get a bit sweeter. Keep that in mind!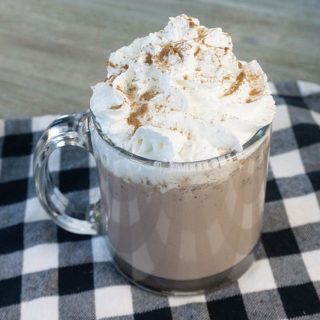 Instant Pot Double Hot Chocolate
Chocolate and cocoa mixed into milk and slow cooked in the instant pot. 
Ingredients
1

bar of chocolate – 72% cocoa Ghirardelli Chocolate- 3.5 oz.

2/3

cup

Hershey's cocoa powder

for baking

1

gallon

Vitamin D Milk

1 1/3

cups

granulated white sugar

1/2

teaspoon

cinnamon

optional

small pinch of nutmeg

optional

water

whipped topping; optional
Instructions
Turn the instant pot on via the slow cook button. Set time to 2 hours and 30 minutes. Chop the chocolate bar and place into the instant pot. Once it starts to melt stir fast and pour in the milk. It will clump up but don't worry as the instant pot heats up this will melt and leave specks of chocolate through out the hot cocoa. 

Mix together 2/3 cups cocoa powder with a few tablespoons of water. Mix it till it becomes a liquid paste. If you need more water then add a little more. You don't want it soupy, you want it to be a thick running paste like chocolate syrup. Check out the video below to visually see the consistency. Add this into the instant pot and stir well. 

Stir or whisk in the sugar. I suggest starting at 1 cup of sugar and tasting it. Just remember as the hot chocolate warms up the sugar will be sweeter. Add the sugar to your own taste buds. 

These are optional and not all people like cinnamon or nutmeg. Add them in and stir well. This is totally optional and if you do not add it to the hot chocolate it will still be super tasty.

Place the lid on the pot with the valve open. Stir every 30 minutes or so allowing the chocolate to mix in well. At about 2 hours the hot chocolate will be warm enough to serve. We add the extra 30 minutes depending on your instant pot and how long you want to keep it warm. 

Serve topped with whipped topping and cinnamon.
Cookies To Serve With Hot Chocolate
Pin Instant Pot Double Hot Chocolate: