Lingonberry Thumbprint Cookies
This post may contain affiliate links. Please read my privacy policy.
Lingonberry thumbprint cookies is a simple cookie recipe with super tasty results. A simple dough made and then pressed with your thumb. No cookie cutter is needed. Just fill with lingonberry jam!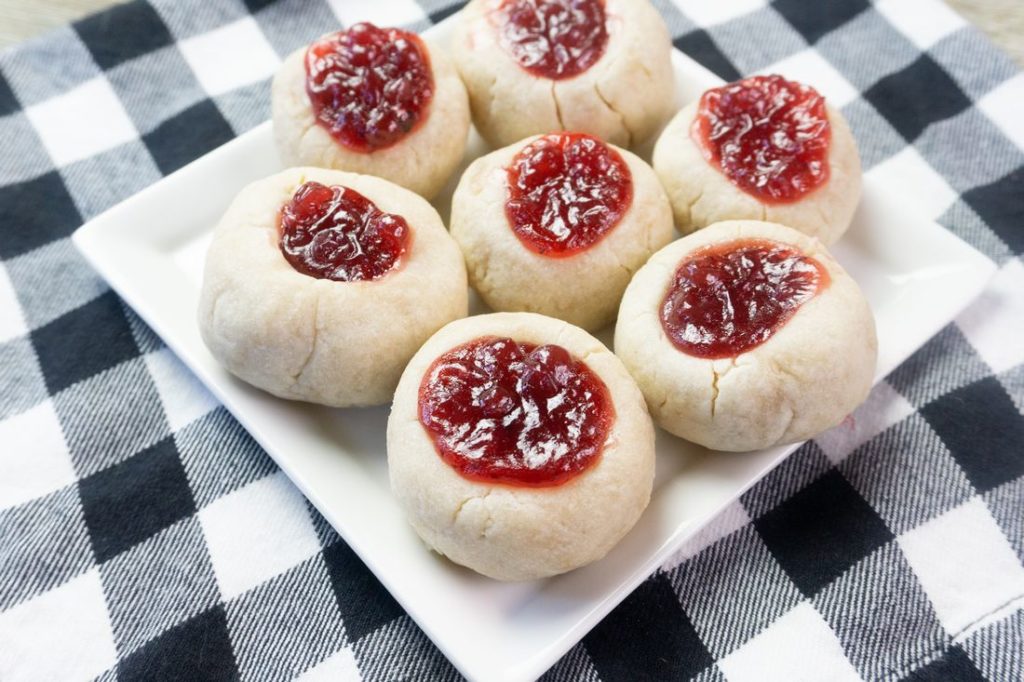 I like to use the lingonberry jam from Ikea. Generally lingonberry jam will be found in the international aisle. However, it's usually found at specialty grocers like Sprouts or Central Market if an Ikea is not near by.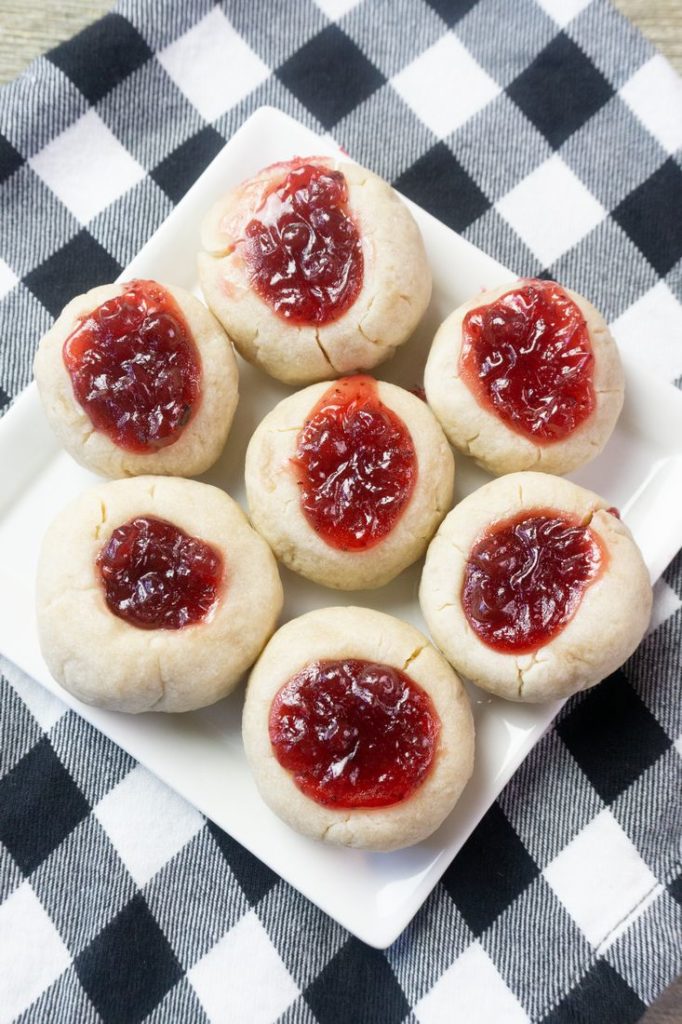 Do I Have To Use Lingonberry Jam
The answer is no, you don't have to use lingonberry jam. Any jam is good for these cookies. From strawberry jam to forest berry jam it's really up to the preference of jam that one would want to use.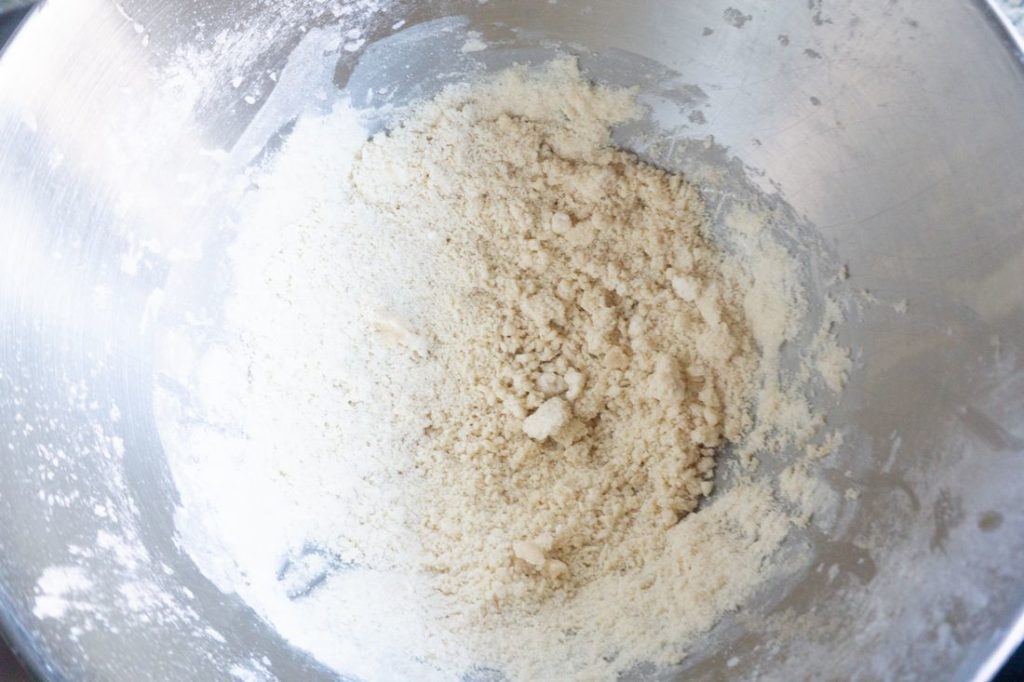 The ingredients for the thumbprint cookies comes together quickly. I like to use a kitchenaid with a paddle attachment. If you don't own a kitchenaid a hand mixer would do just fine. Mixing the ingredients by hand is possible but prefer to do it by kitchenaid mixer or hand mixer.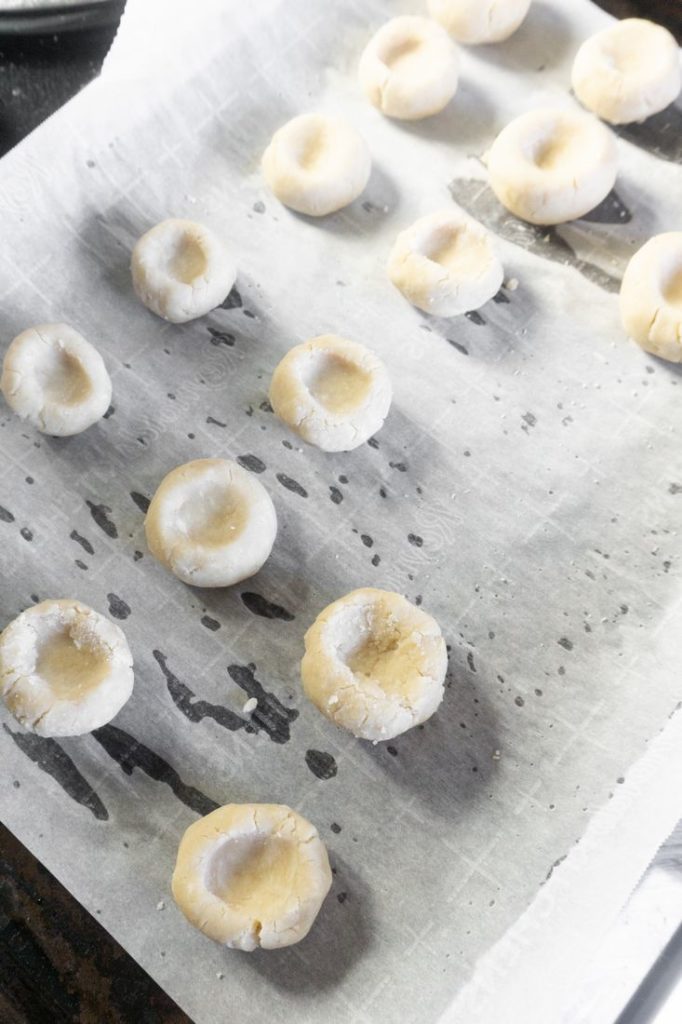 Make the dough and then roll a small ball into the palm of your hand. Then press a thumb into the center of the dough. Use your fingers to shape and remove any cracks. Place onto the baking sheet and fill with the lingonberry jam.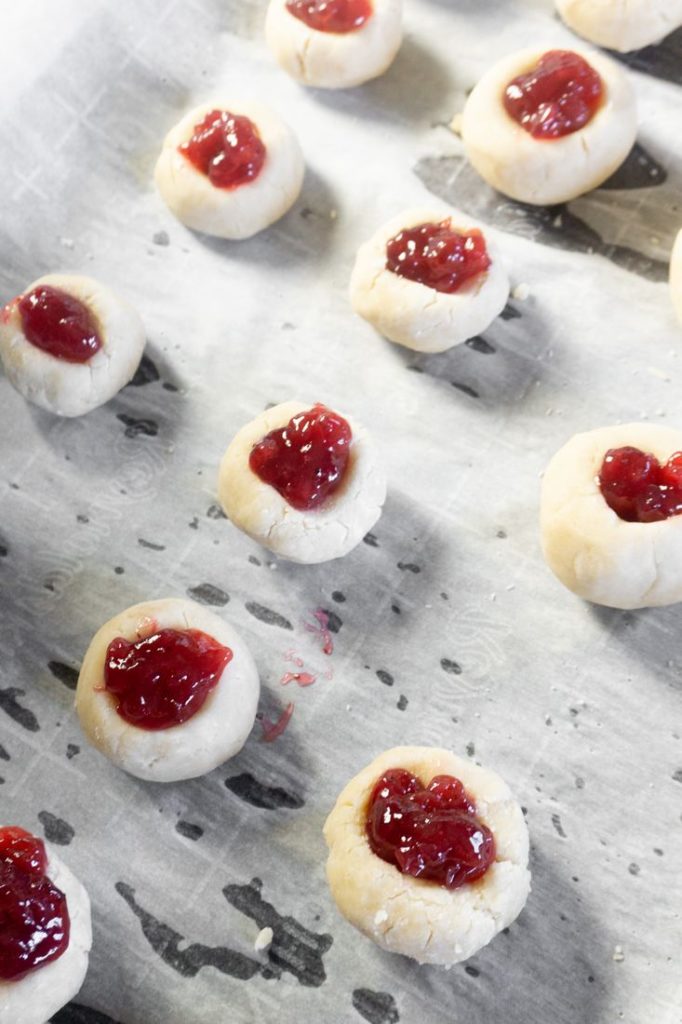 Bake the lingonberry thumbprint cookies for just until they are lightly golden brown. Do not over bake or the cookie will become hard and just not as tasty. A soft jam cookie is so much more tasty than a crunchy one!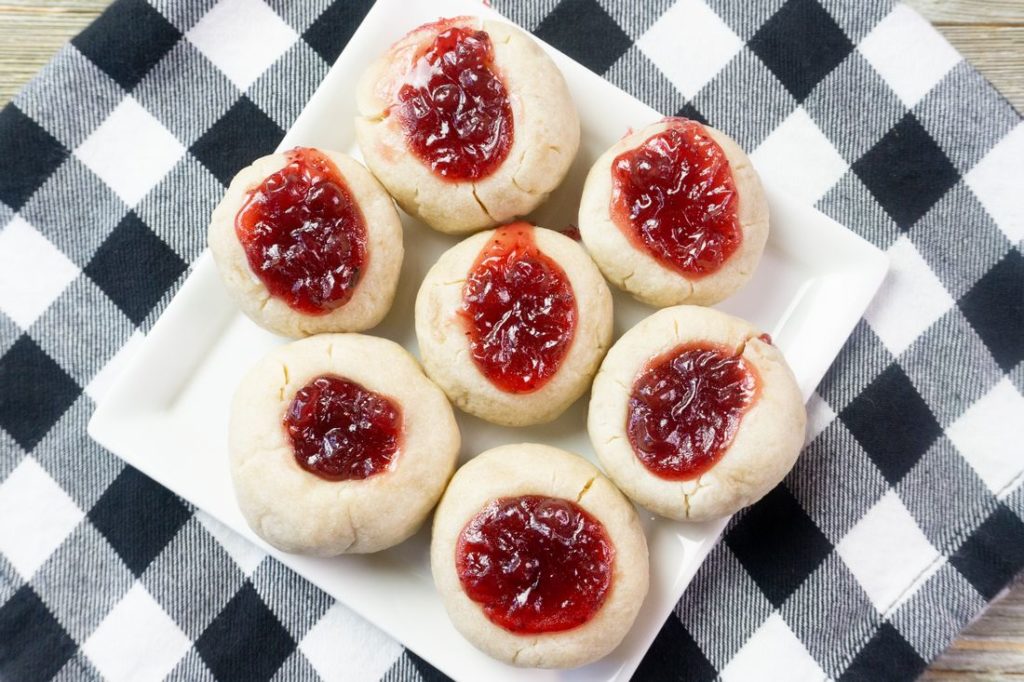 Box these cookies up for gifting. Below I have a few other cookies that can be made with these thumbprint cookies to make and gift. Place them in a gift bakery box and then tie some baking twine around the box.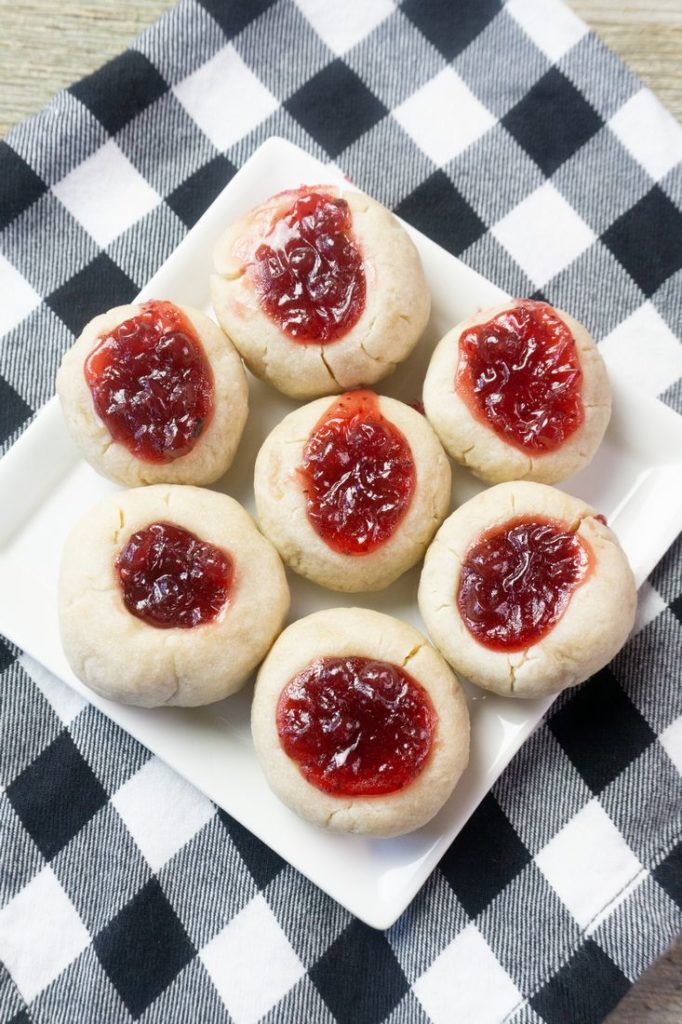 The crazy year it's been money can be tight. Baking cookies for gifts allows for easy gifting. Spend an amount to buy ingredients for a few cookies then bake off and box up. I love getting baked goods at the holiday season.
A Few More Gifting Cookies: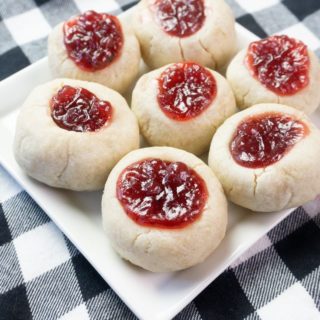 Lingonberry Thumbprint Cookies
Lingonberry Jam Thumbprint Cookies
Ingredients
1 3/4

cups

all purpose flour

1/4

teaspoon

salt

3/4

cup

unsalted butter; softened

1/2

cup

powdered sugar

1

tablespoon

vanilla

Lingonberry Jam
Instructions
Preheat oven to 350 degrees F. Line a baking sheet with parchment paper. 

Cream butter and sugar together in a stand mixer or in a bowl with hand mixer. Add in vanilla. Beat more. Add in salt and flour. Dough will become crumbly but stick together them hand kneaded. 

Using your hand take out 1 tablespoon full of the dough. Knead in the palm of your hand and then roll into a ball. Slowly press your thumb into the center and place on baking sheet 2 inches apart. Fill the hole with lingonberry jam. 

Bake for 12 to 14 minutes. Transfer to wire rack to cool. Store in airtight container.
Pin Lingonberry Thumbprint Cookies: